10 Best Paediatrician in Singapore to Look After Your Child's Health [2023]
Consult the best paediatricians in Singapore for a comprehensive range of medical care for your infant and child.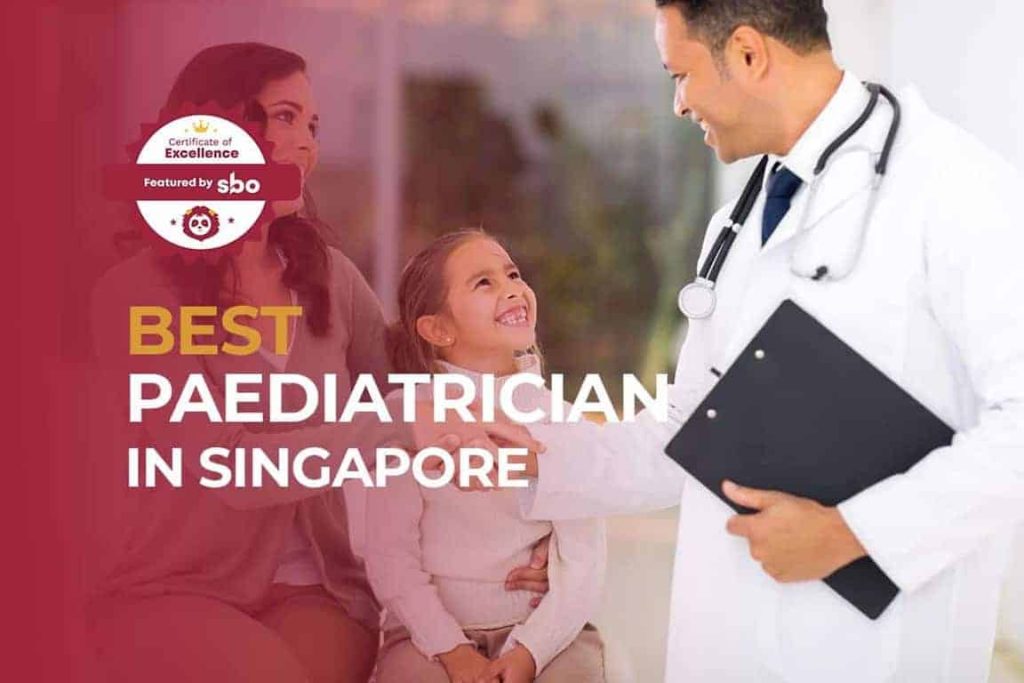 As a parent, you would want nothing more than to see your child grow up healthily and happily.
Hence, it is not uncommon for parents to seek consultations with paediatricians to look after a baby or child's health, welfare, behaviour and even problems pertaining to learning.
Whether you're seeking early help for your kids with developmental delays or helping to keep your child's health in check, we're here to help you with the 10 Best Paediatrician in Singapore.
1. Parkway East Paediatric Clinic (Dr Mohana)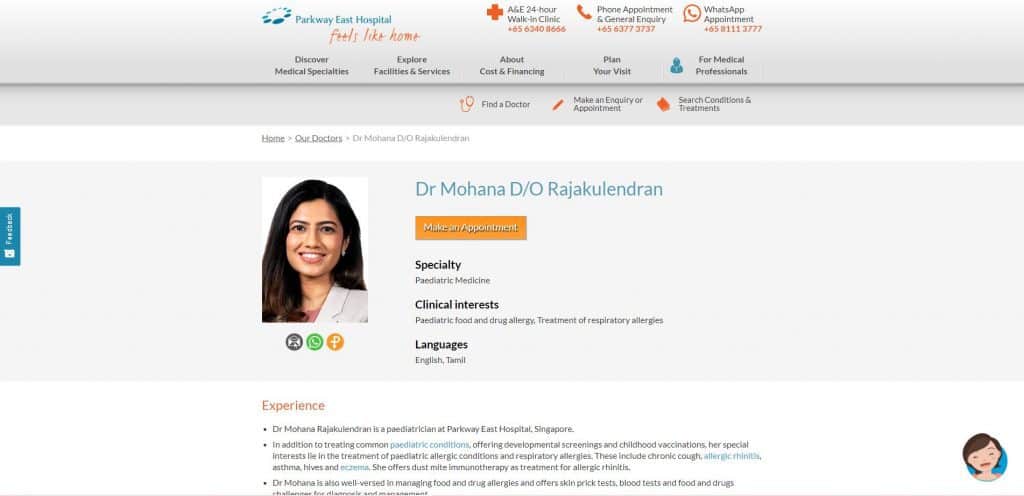 Having a special interest in the treatment of paediatric allergic conditions and respiratory allergies, Dr Mohana Rajakulendran currently serves as a committee member of the Allergy and Clinical Immunology Society (Singapore) and is also a member of the American Academy of Allergy, Asthma and Immunology.
Besides providing services in common paediatric conditions, developmental screenings and childhood vaccinations, Dr Mohana also treats paediatric allergic conditions, respiratory allergies and offers skin prick tests, blood tests and food and drugs challenges for diagnosis and management.
2. Kids Clinic @ Punggol by SMG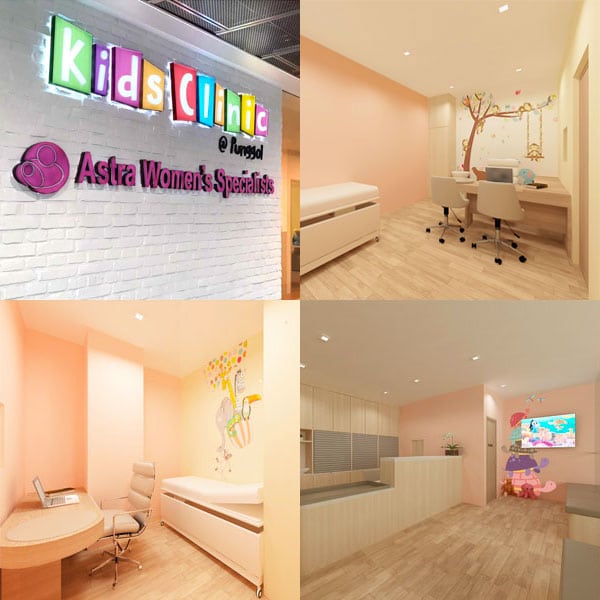 With 7 clinics available across the heartland of Singapore, Kids Clinic provides quality and convenient healthcare services for infants and children all around the island.
One that strives to provide the best patient experience possible, Kids Clinic implements a fair queue system for all their patients by providing queue priority for urgent cases such as High Fever of 39°C & above, Shortness of Breath, Severe Allergic Reaction, etc (patients called by their name instead of a queue number).
3. Thomson Paediatric Centre
Conveniently located all around Singapore to take care of your child from birth to adolescence, Thomson Paediatric Centre offers a wide range of paediatric services including General Paediatrics and commonly sought specialist services such as Neonatology and Paediatric Cardiology.
A member of parent Thomson Medical Group, the clinic's paediatricians are constantly updated on the latest medical research and advanced technologies to provide your child with the best medical care and advice possible.
4. Dr Anita's Kids Clinic
Having trained and worked in Ireland and the UK, Dr Anita Menon is well-versed in the treatment of a wide range of medical conditions in children and also has a high understanding of medical management and immunisation practices in different countries.
With a special interest in Infectious Diseases, Dr Anita Menon also worked as a consultant in Paediatric Infectious Diseases in Dublin, Ireland before returning to Singapore in 2007 to commence her appointment as Consultant Paediatrician, Infectious Disease Service, at KK Women's and Children's Hospital.
5. Kinder Clinic Pte Ltd
Established in 2000, Kinder Clinic Pte Ltd has grown to become one of Singapore's largest paediatric group practices that provide sub-speciality private paediatric healthcare services with 18 doctors based in 7 clinics located all over the island.
Comprising of a team of experienced, qualified, and recognized healthcare professionals and staff, Kinder Clinic Pte Ltd provides the full range of paediatric services from newborn intensive care to general paediatrics to various paediatric sub-specialities.
6. SBCC Baby & Child Clinic (Gleneagles)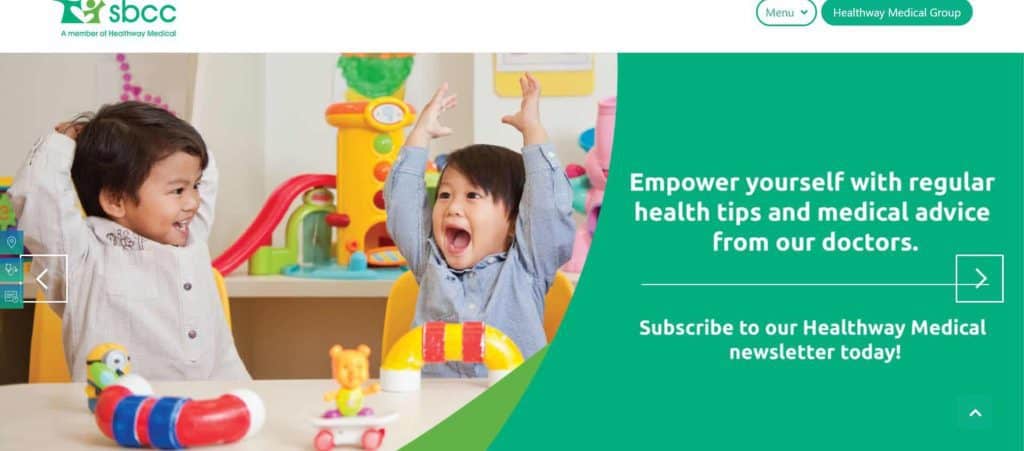 Also known as Singapore Baby and Child Clinic, SBCC Baby & Child Clinic is a paediatric group that provides quality and comprehensive medical services for children in Singapore.
Specially trained in many sub-speciality areas to deliver better care, SBCC Baby & Child Clinic provides a wide range of specialised paediatric services such as Allergy & Immunology, Cardiology, Developmental & Behavioural Paediatrics and Gastroenterology, Hepatology & Nutrition.
7. Mark Loh Paediatrics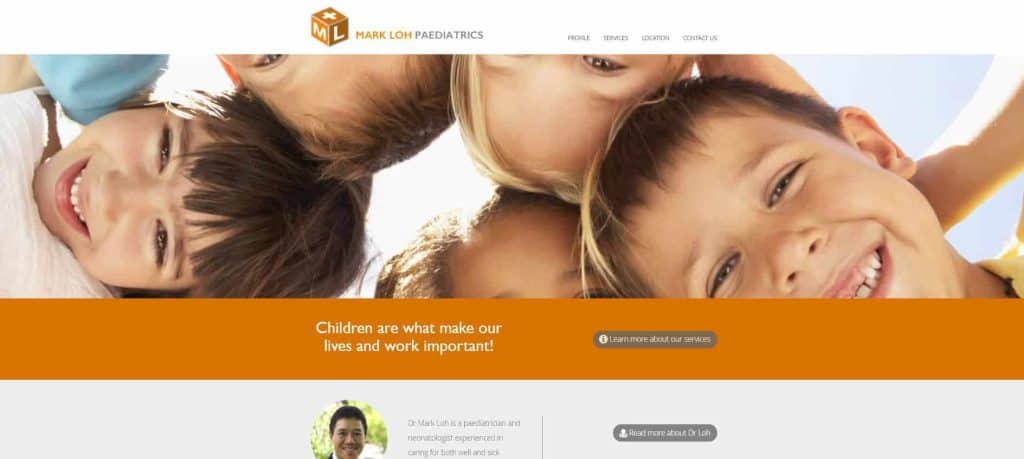 Having worked in various Children's Intensive Care Units in Sydney and London, Dr Mark Loh is a Paediatrician and Neonatologist with more than 15 years of experience in the treatment of paediatric health conditions.
With multiple qualifications such as MBChB (Aberdeen), MRCP (Paed), MRCPCH (UK) and FAMS (Singapore) under his belt, Dr Loh is now currently the chairman of the Paediatric and Neonatal Services Committee of Mt Elizabeth (Novena) Hospital.
8. I-Kidz Children's Clinic
Conveniently located in the central region of Singapore along Orchard Road, I-Kidz Children's Clinic provides a child-friendly and comfortable "outer-space" environment for children during their medical consultation.
At I-Kidz Children's Clinic, the team will try to accommodate urgent appointments for your sick child to be seen on the same day to prevent children's symptoms from developing quickly.
In addition to providing Prevention & Detection services, the clinic also provides Paediatric Intensive Care, Neonatal Intensive Care, Emergency Transport and Paediatric Home Care.
9. Belinda's Clinic For Children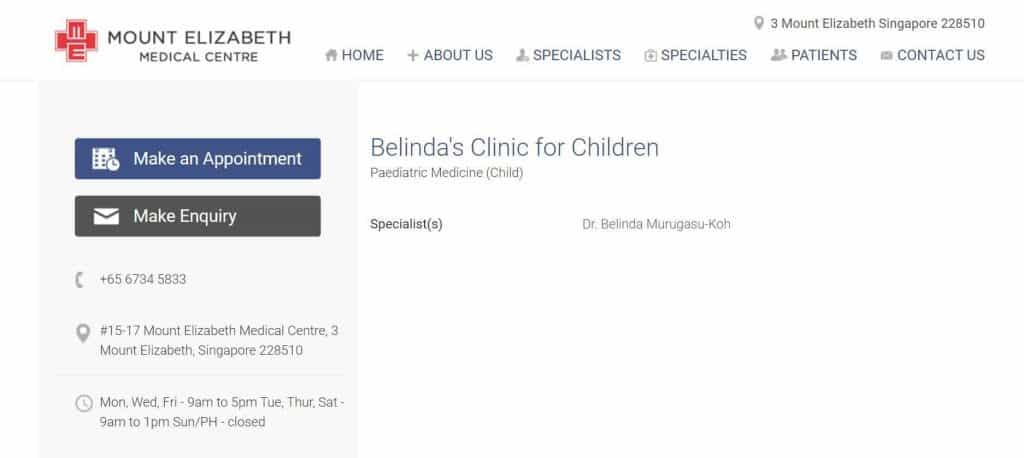 Always clear and straightforward, Dr Belinda works closely with her team and the parents to provide efficient and effective care with minimal medications.
Recommended for her impressive knowledge and high expertise, Dr Belinda is also able to pinpoint issues sharply and accurately and describe the possible emerging symptom for the lookout or the next course of action with great detail and confidence.
10. KidsNexus Paediatric Centre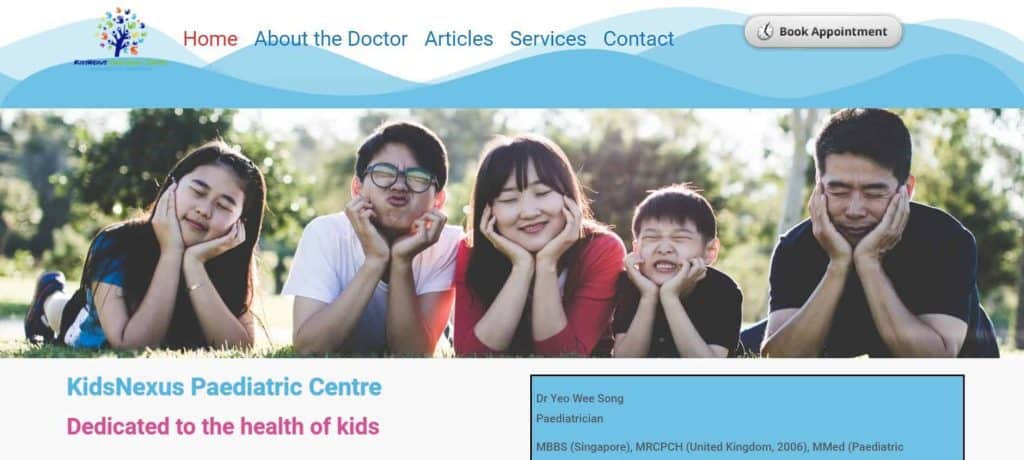 A member of the Royal College of Paediatrics and Child Health of the United Kingdom (MRCPCH) since 2006, Dr Yeo Wee Song was also accredited as a specialist in both Paediatric Medicine and Paediatric Nephrology by the Ministry of Health, Singapore.
Besides providing general paediatrics services, Dr Yeo also practises paediatric nephrology that includes general nephrology, critical care nephrology and renal transplantation.
Conclusion
Do you have any reviews and comments to share regarding our choices for the best paediatrician in Singapore?
While SBO is committed to supporting our local businesses, we welcome any feedback and anonymous sharing regarding your experience with the listed 10 Best Paediatrician in Singapore.
We hope that this guide will be useful in helping you to make an informed decision when it comes to finding the best paediatrician in Singapore.
On a side note, do check out the list of the 10 Best Rheumatologist in Singapore to slow the progression of possible rheumatic diseases by getting an early diagnosis and treatment now.
Explore More Content