11 Best Orthopaedic in Singapore to Regain Your Agility [2023]
Seek professional help from the 11 Best Orthopaedic in Singapore to help you get active again!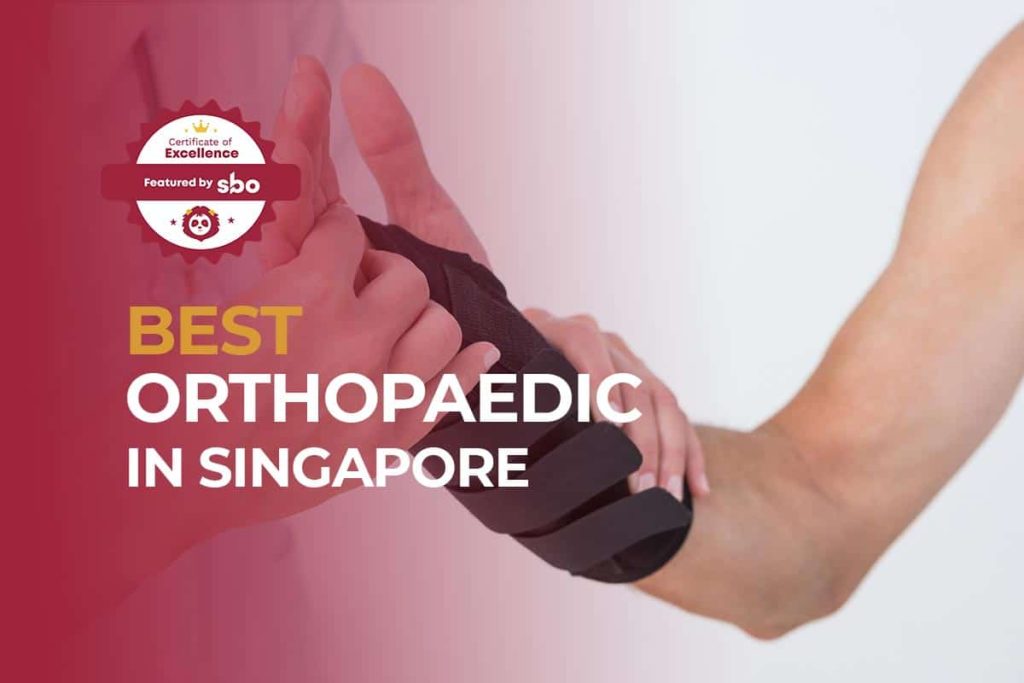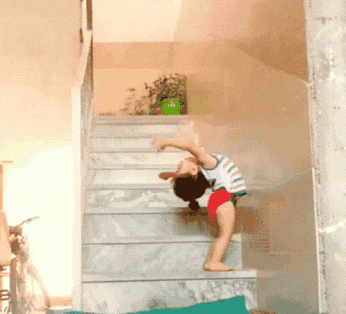 Suffering from constant back pain? This could be a sign that your pain is caused by a problem with your hip.
Globally, back pain is one of the most common causes of disability that inhibits their daily activities.
Experts estimate that up to 80% of the population will experience a back problem at some time in their lives. Hence, it is highly recommended to seek professional help as early as possible.
An orthopaedic specialist is a doctor who specialises in the musculoskeletal system (i.e. your bones, joints, ligaments, tendons, and muscles) that plays an essential role in your everyday movement and life.
To find out more about the orthopaedical services available in Singapore, keep reading for further information on the 11 Best Orthopaedic in Singapore to help you get active again.
1. The Bone & Joint Centre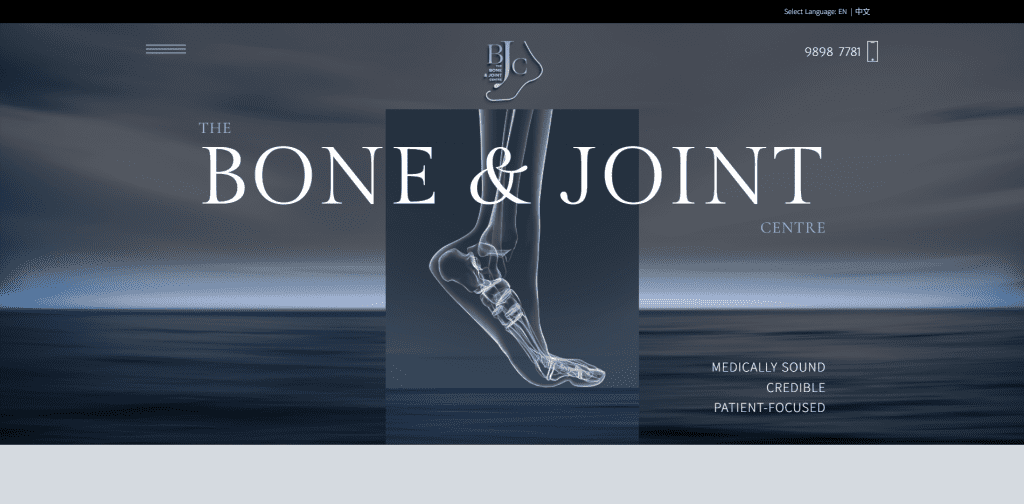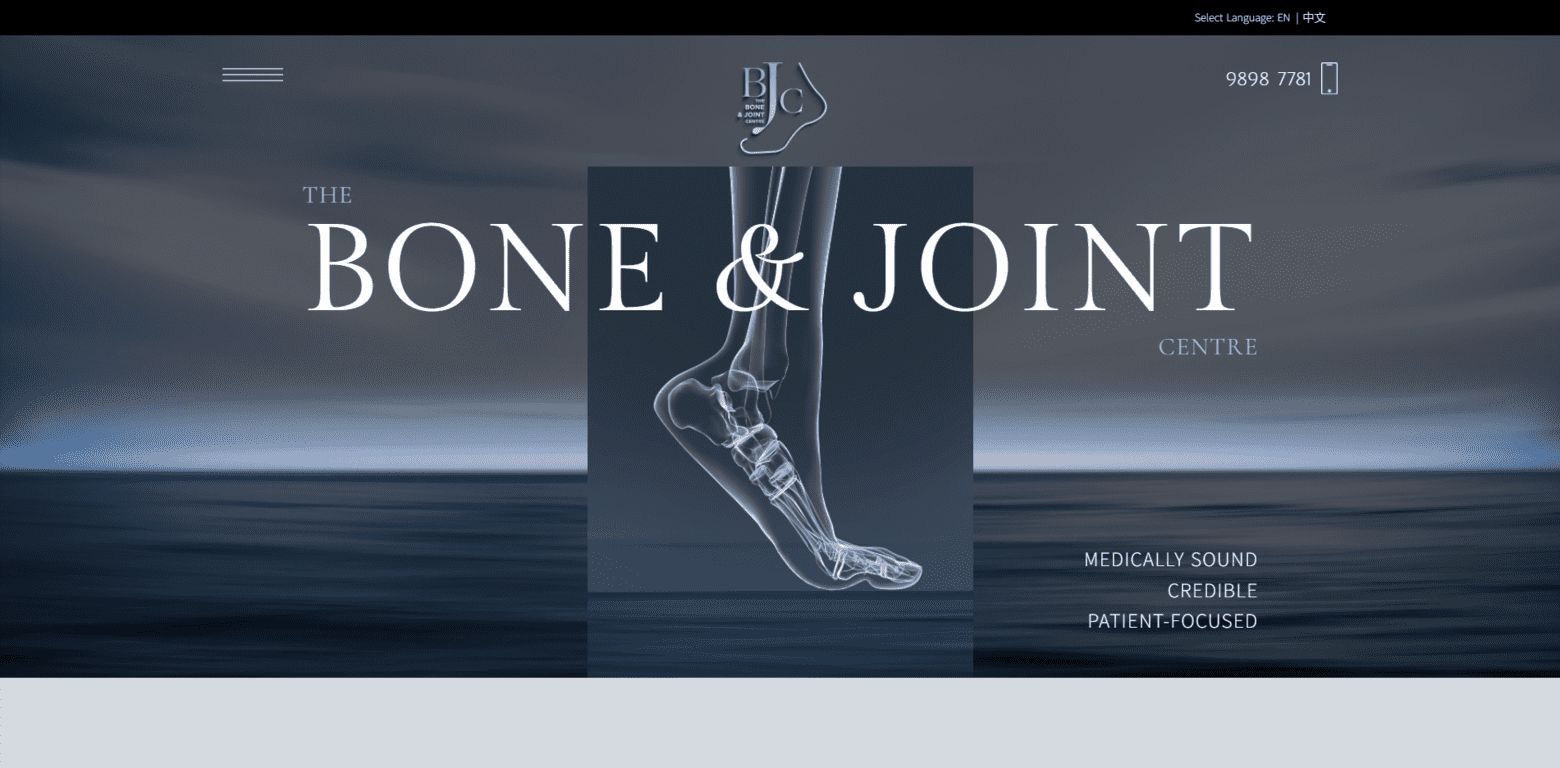 With over 15 years of valuable experience in orthopaedics, Dr. Kevin Koo is a distinguished Singapore orthopaedic specialist who is known for his skilful diagnostic techniques and personalised treatment programs. With the goal to help his patients overcome their bone and joint conditions through expert medical care, Dr. Koo works tirelessly to help his patients regain control of their movements and return to their daily activities.
As a highly experienced and well-practised medical professional, Dr. Koo addresses numerous bone and joint ailments, with his expertise being in sports injury management and rehabilitation, foot and ankle surgeries, knee conditions, joint replacements, dance injuries, and minimally invasive procedures.
2. Singapore Sports and Orthopaedics Clinic (SSOC)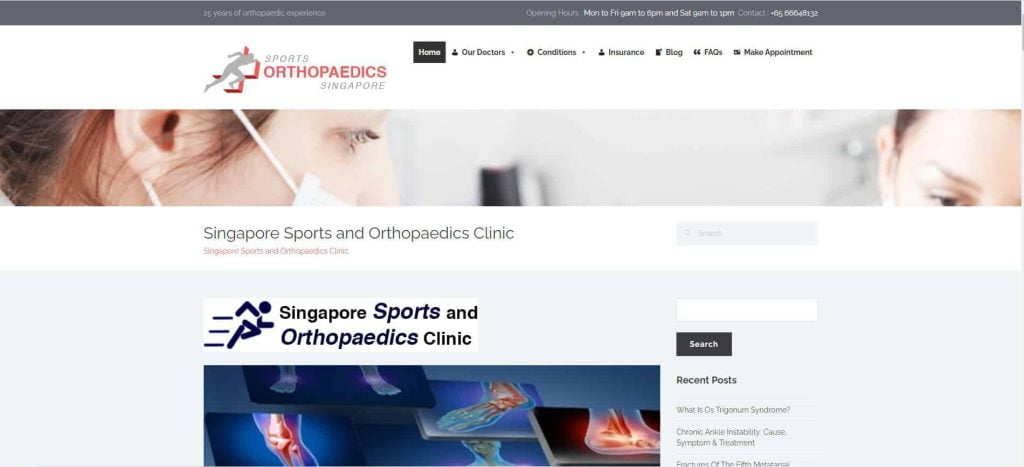 Conveniently located at Gleneagles Medical Centre in central Singapore, SSOC provides orthopaedic solutions for all age groups, including children and the elderly, with a focus on knee injuries.
In addition to providing same day appointment and Xray/MRI prior advanced arrangement, SSOC also works closely with more than 35 Insurance companies for cashless payments so that your experience there will be a smooth and hassle-free one.
3. The Orthopaedic Centre Novena
Established in 2013, The Orthopaedic Centre provides solutions for a wide spectrum of general and subspecialised orthopaedic services, trauma and sports services such as joint replacement, sports medicine and surgery, foot and ankle, spine surgery and complex trauma.
Made up of a team of highly experienced senior orthopaedic specialists, the group is dedicated to bringing patients the best quality and integrated orthopaedic care in the region.
4. BJIOS Orthopaedics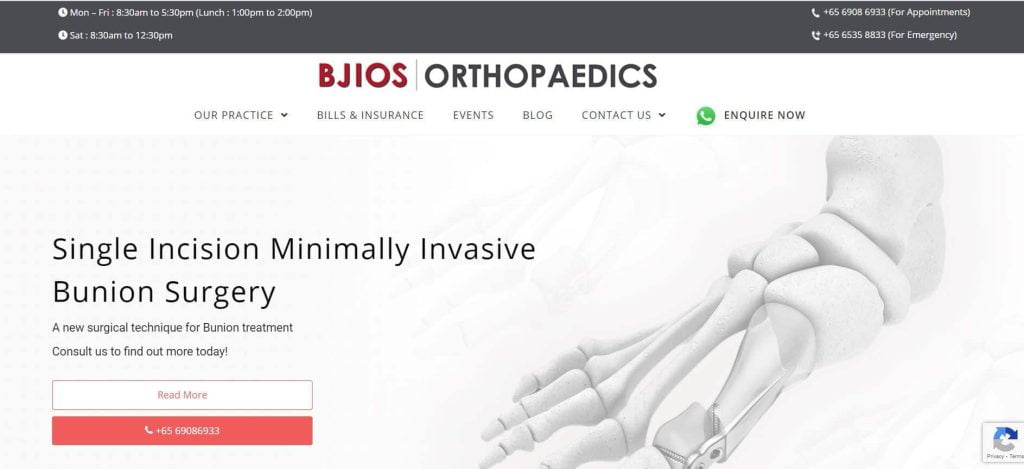 Your one-stop orthopaedics centre that features in-house facilities consisting of an Imaging Centre, Day Surgery & Recovery Suite and Physiotherapy Centre, BJIOS Orthopaedics has all the facilities needed in one place to make your experience a convenient and hassle-free one.
MOH approved and Medisave accreditated, you can also make IP and Medisave claims here to ease your financial burden.
5. Ardmore Orthopaedic Clinic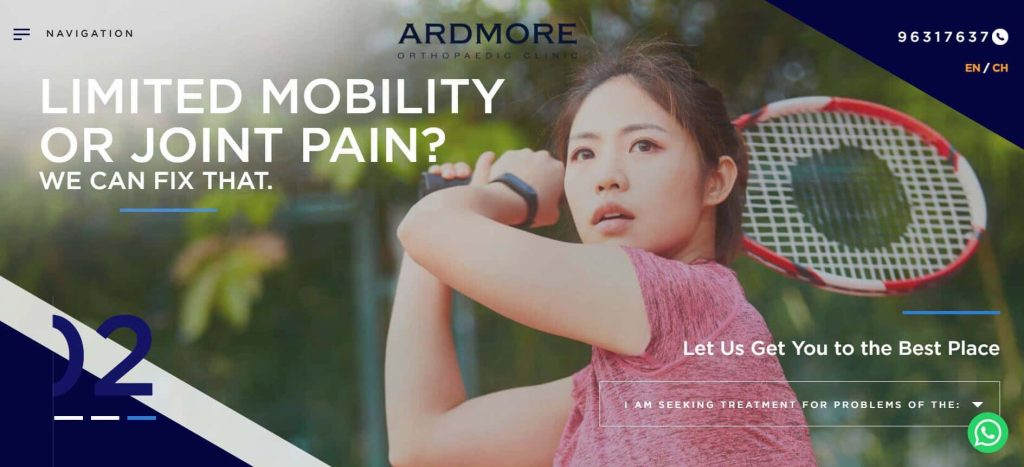 Headed by Dr Sean Ng who is also a vising consultant at Singapore General Hospital, Ardmore Orthopaedic Clinic is a one-stop clinic for all orthopaedic and musculoskeletal conditions.
Having completed his orthopaedic foot and ankle training (Ministry of Health Human Manpower Development Program) at the largest and most prestigious hospital in Switzerland (Hopitaux Universitaires de Geneve (HUG) in Geneva), Dr Ng is the only surgeon in Singapore to offer the percutaneous and minimally invasive surgery of the foot which is more cosmetically acceptable and causes minimal scarring.
6. International Orthopaedic Clinic (IOC)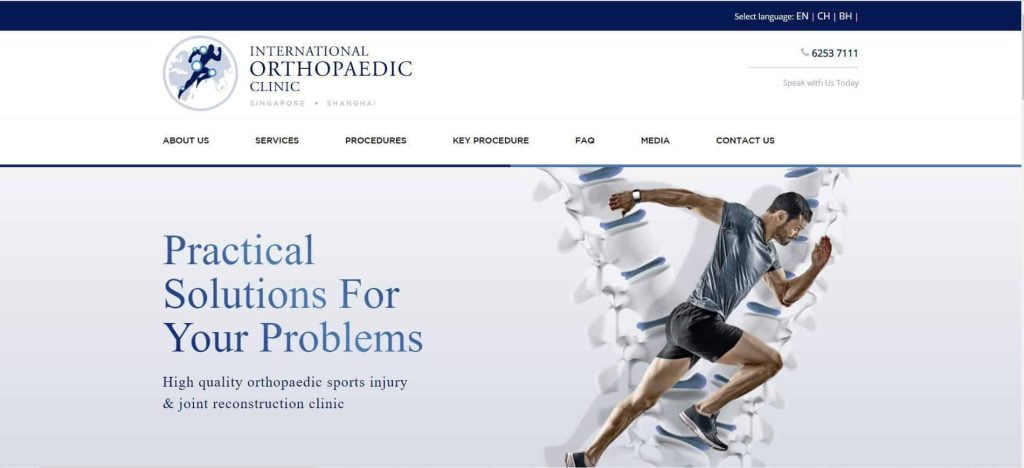 A consultant orthopaedic surgeon who specialises in the treatment of sports injuries such as torn ligaments and tendons, fractures and sprains, cartilage injuries, and even bone cancer, Dr Alan Cheung is proficient in minimally invasive joint reconstruction and the use of advanced robotic surgery to help you recover faster.
Having also trained and worked in Australia and England previously, Dr Cheung provides great orthopaedic expertise to his patients through communication and empathy to better understand their needs and provide the best solution for their problems.
7. Centre For Orthopaedics & Hip & Knee Surgery Pte Ltd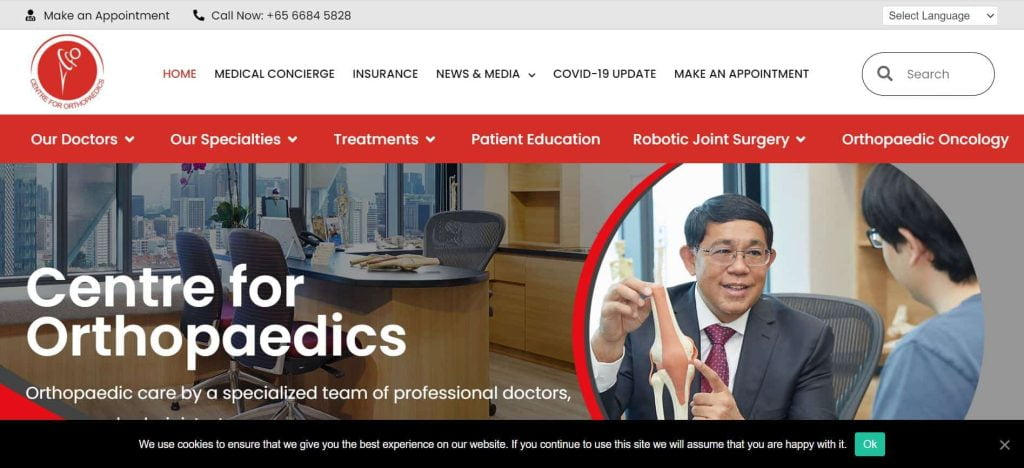 Widely recommended by his patients for his valuable expert advice, professionalism and competency, Dr Jeffrey Chew is a "one of an awesome kind" orthopaedic surgeon who knows exactly what he is doing and delivers practices as promised.
One who goes out of the way for all his patients, Dr Jeffrey even communicates daily with his patients outside office hours, and you can ask him any questions, and he will be sure to answer them helpfully and quickly.
8. HC Orthopaedic Surgery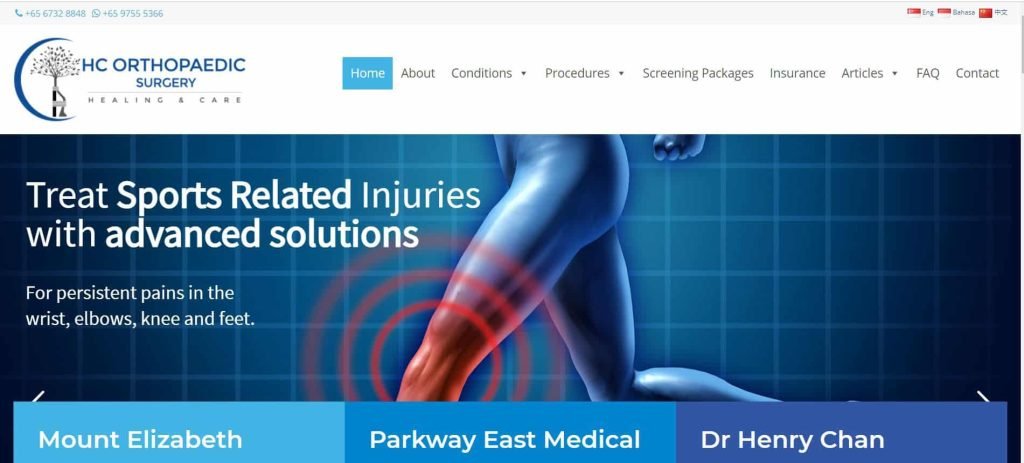 Well-loved by his patients and as a doctor who is friendly, caring and approachable, Dr Henry Chan is a certified Orthopaedic Surgeon in Singapore who was awarded the prestigious scholarship by the Human Manpower Development Program (HMDP) from the Ministry of Health Singapore.
In addition, in 2014, Dr Chan also completed his Revision Hip and Knee arthroplasty fellowship at the renowned and the largest hip and knee reconstruction centre in Europe – Helios Endo-Klinik in Hamburg, Germany.
Since then, Dr Chan has performed more than 1000 joint replacements to date, is highly sought after and respected in the region, and has also been invited as an instructor for basic and advanced joint replacement courses in various Southeast Asian countries.
9. Specialist Orthopaedic Centre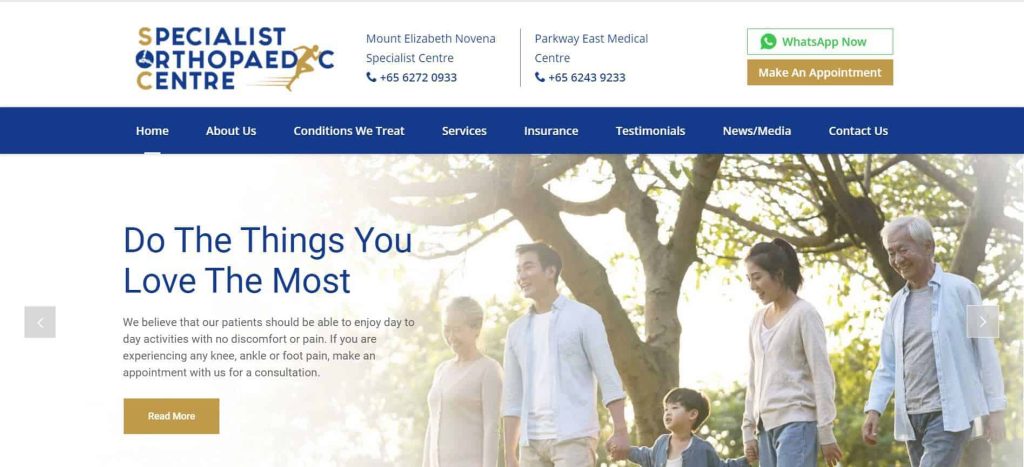 Known for being so dedicated as to go out of his way to make his patients comfortable, Dr Kannan provides exceptional care while giving professional and detailed advice and treatment plans to help his patients recover quickly with little downtime.
With extensive experience in reconstructive foot and ankle surgery, Dr Kannan is a one of a very small number of sub specialists in the ASEAN region to have done the first successful case of artificial scaffold reconstruction for a talus osteochondral defect in 2013.
10. Pinnacle Orthopaedic Group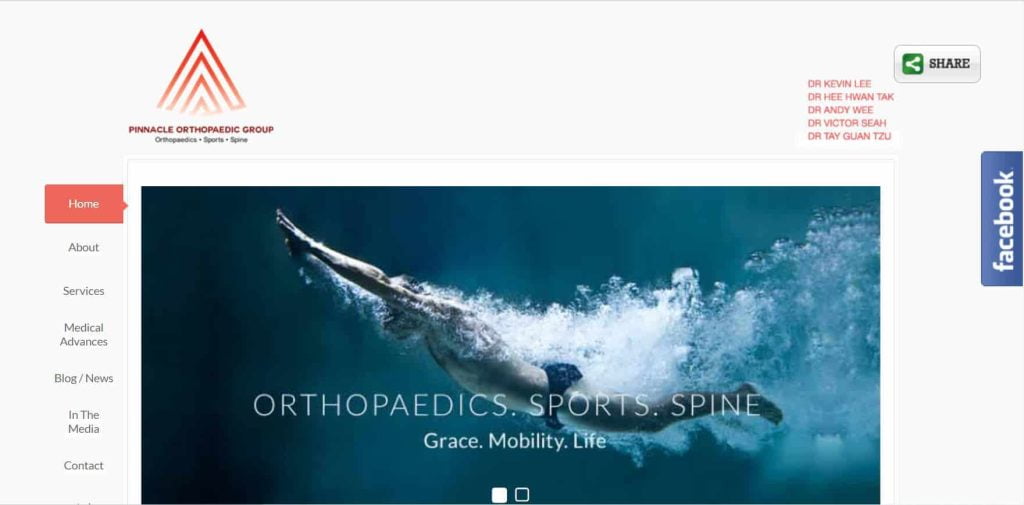 First started in 2013, Pinnacle Orthopaedic Group was founded by Dr Kevin Lee and Adjunct Associate Professor Hee Hwan Tak and has since grown from one to three clinics in Mount Elizabeth Orchard, Mount Elizabeth Novena and Parkway East Hospitals.
Patient with great expertise, the team at the clinic will ensure that everything goes smoothly from pre-surgery to post-operation with minimum pain and hassle to provide you with the best experience in your journey to recovery.
11. Orthopaedic and Spine Clinic (Dr Benjamin Tow)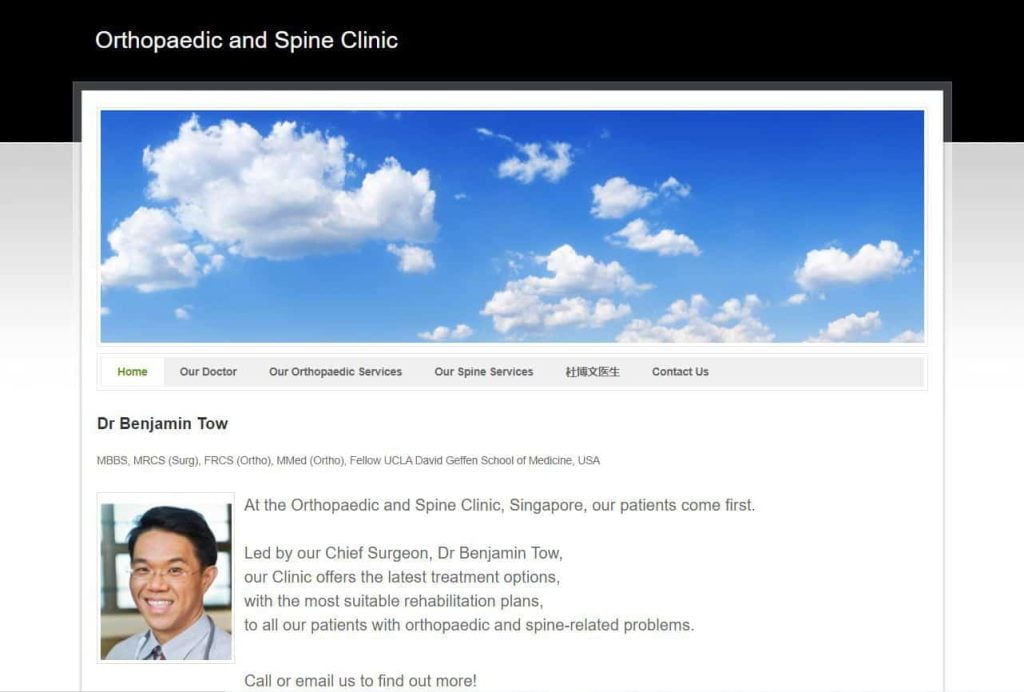 A fully qualified orthopaedic surgeon whose focus is on degenerative conditions of the spine, deformity-surgery and minimally-invasive spine surgery, and percutaneous injections for spine conditions, Dr Benjamin Tow was the highest-volume surgeon performing spinal surgeries at the Singapore General Hospital from 2009-2012.
In addition, Dr Tow also has expertise in the diagnosis and treatment of paediatric orthopaedic conditions having been trained at the Kandang Kerbau Women's and Children's Hospital Singapore.
Conclusion
Do you have any reviews and comments to share regarding our choices for the best orthopaedic in Singapore?
While SBO is committed to supporting our local businesses, we welcome any feedback and anonymous sharing regarding your experience with the listed 11 Best Orthopaedic in Singapore.
We hope that this guide will be useful in helping you to make an informed decision when it comes to finding the best orthopaedic in Singapore.
On a side note, if you are looking for the best Gastroenterologist in Singapore, click here to find out more.
Explore More Content