10 Best Oncologist in Singapore for Cancer Treatment [2023]
Find the best oncologist in Singapore to treat your cancer.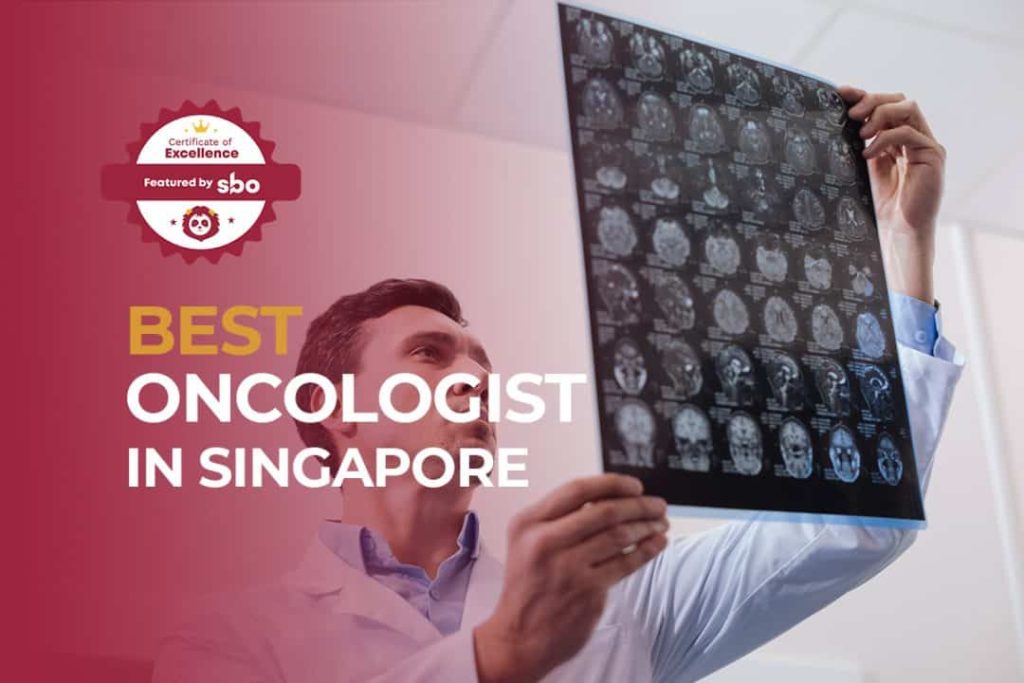 According to the National Cancer Centre Singapore, cancer cases have been rising, in particular, breast and prostate cancer. Over the past 40 years, the incidence of breast cancer here has more than doubled – from 25 to 65 per 100,000 women. Meanwhile, prostate cancer has gone up fivefold – from six to 30 per 100,000 men.
However, did you know that with vast advancements in cancer treatments, survival rates for people with cancer have greatly improved over the years? Improvements in screening for some of the common cancers at an oncologist in Singapore have also led to earlier detection and therefore more timely treatment for Singaporeans.
As the saying goes, prevention is better than cure. In this post, we've gathered all the necessary details to compile a list of the 10 best oncologist in Singapore.
1. National Cancer Centre Singapore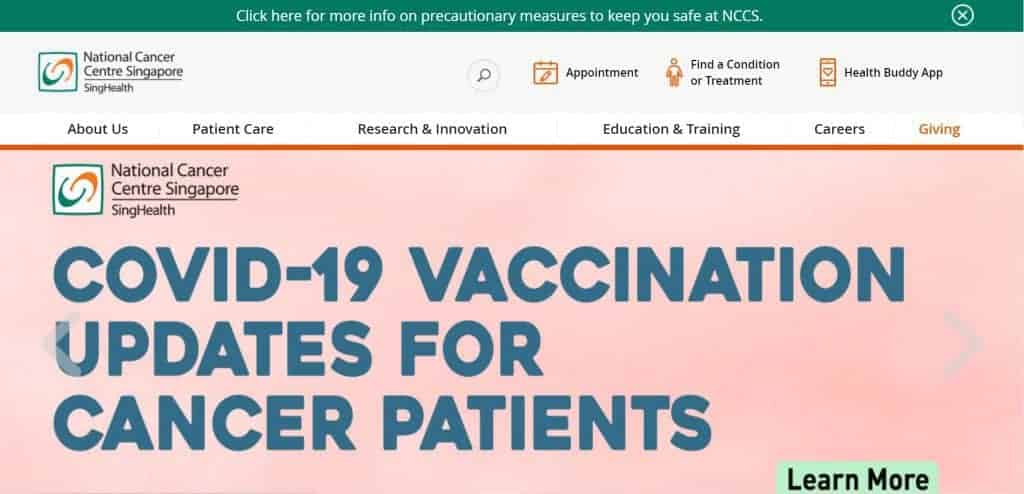 The National Cancer Centre Singapore (NCCS) is the cancer centre dedicated to providing a holistic and multidisciplinary approach to cancer treatment and patient care. They treat almost 70 percent of the public sector oncology cases. Through the sub-specialisation of its oncology, patients can receive the best treatment.
NCCS is engaged in cutting-edge clinical and translational research which has received several international acclaims. The national centre is accredited by the Joint Commission International in 2010 for quality patient care and safety.
The oncologist in Singapore specialises in surgical oncology. The Division of Surgery & Surgical Oncology aims to provide a seamless, comprehensive suite of cancer and non-cancer surgical services for all our patients on SGH Campus.
They have more than 130 experienced surgeons delivering care through 13 distinct subspecialties: Breast Surgery, Colorectal Surgery, General Surgery, Head and Neck Surgery, Hepato-pancreato-biliary and Transplant Surgery, Neurosurgery, Obstetrics and Gynaecology, Oral and Maxillofacial Surgery, Otorhinolaryngology – Head and Neck Surgery, Upper Gastrointestinal and Bariatric Surgery, Urology, Sarcoma, Peritoneal and Rare Tumours (SPRinT) and Vascular Surgery.
2. Novena Cancer Centre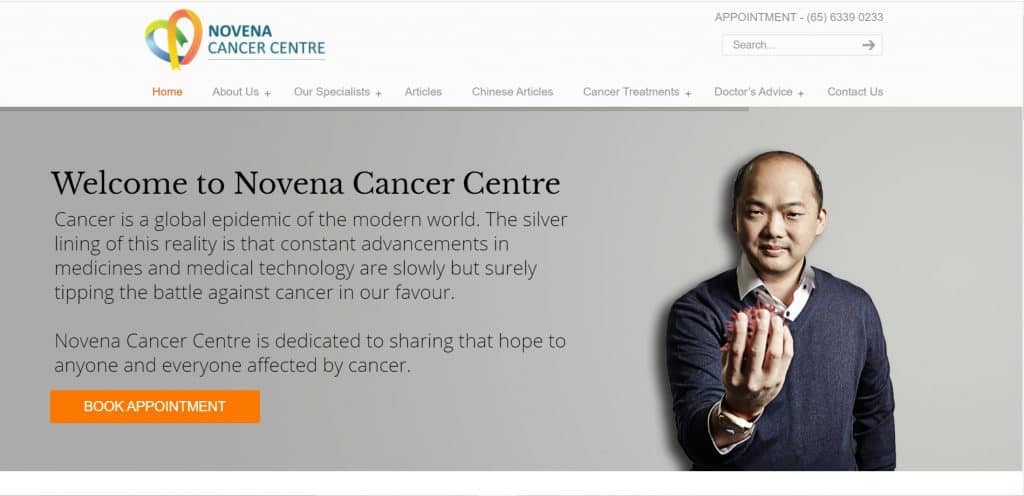 Novena Cancer Centre aims to provide expert, compassionate care to adults with cancer while advancing the understanding, diagnosis, treatment, cure, and prevention of cancer and related diseases. Since its founding, Novena Cancer Centre has been committed to provide the best treatment available today while developing tomorrow's cures through cutting-edge research.
The clinic is helmed by Dr. Lim Hwee Yong, a specialist medical oncologist with Novena Cancer Centre. He was previously consultant medical oncologist with National Cancer Centre Singapore, visiting consultant medical oncologist to Changi General Hospital and President of Singapore Society of Oncology.
The oncologist in Singapore is best known for its radiation therapy. Radiation therapy is a type of cancer treatment that uses beams of intense energy to kill cancer cells. Radiation therapy most often gets its power from X-rays, but the power can also come from protons or other types of energy.
3. OncoCare Cancer Centre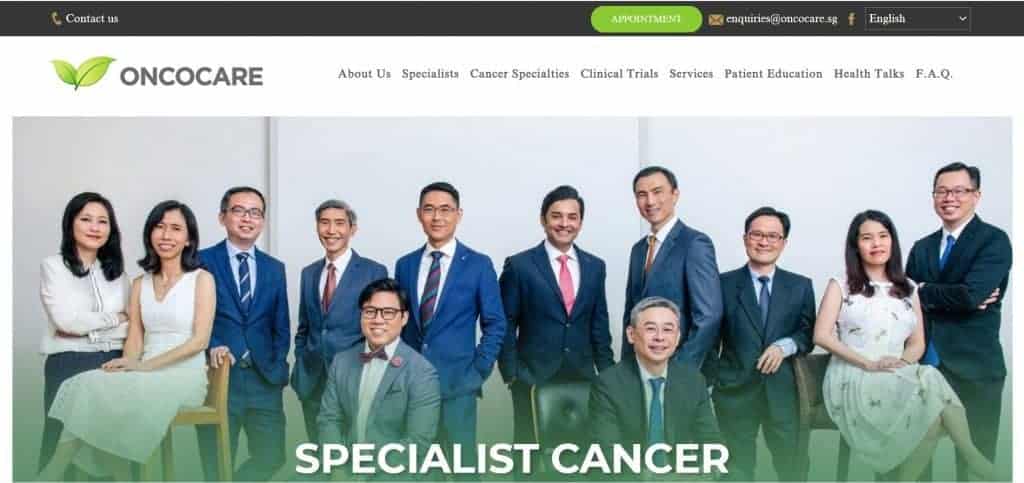 OncoCare Cancer Centre is one of the largest private oncology practice with seven clinics located at Singapore's premier hospitals – Gleneagles Medical Centre, Gleneagles Annexe Centre, Mount Elizabeth Orchard Medical Centre, Mount Elizabeth Novena Specialist Centre and Mount Alvernia Medical Centre.
With a comprehensive, integrated specialised facility to care for cancer patients, this ensures ready and rapid access to quality CT scans, MRI imaging and PET/CT scans, radiotherapy facilities and cutting edge laboratories services. Most scans are arranged on the same or next working day which means less waiting for patients.
Helmed by highly trained specialist medical oncologists, palliative care specialists who are continually involved in new cancer research, OncoCare Cancer Centre, Singapore offers the most effective approaches including new targeted therapies, molecular markers and imaging, stratifying patients to the best therapies with major clinical responses while sparing unnecessary toxicities.
Their staff are fluent in English and Mandarin. They also have Mandarin, Malay and Bahasa speaking staff. Interpreters can be arranged for foreign patients.
4. Curie Oncology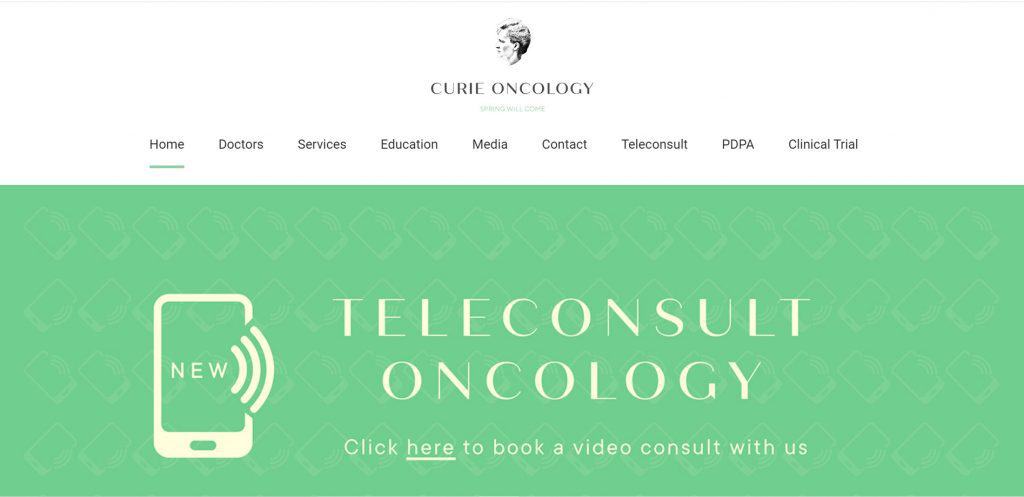 Curie Oncology is a boutique oncology practice, specialising in complex oncology. They provide care in a multi-disciplinary role that is specific and personalised.
The oncologist in Singapore is led by Dr John Chia. Dr Chia was the former Chief of the Gynaecology Oncology service in the Division of Medical Oncology, National Cancer Centre, and is a founding board member of the Gynecologic Cancer Group Singapore, and the chair of its scientific sub-committee.
The oncologist in Singapore can carry out Signatera tests. Signatera is an ultra-sensitive circulating tumour DNA test designed to detect minute evidence of residual cancer in the body. This test involves next-generation sequencing of your tumour tissue, and assembly of personalised markers unique to your tumour, followed by a deep and sophisticated search for the tumour DNA in your blood.
Understandably, Covid−19 has made it difficult & risky to visit hospitals for medical consultations. CURIE Teleconsult offers you consultation with their medical oncologists via video conferencing tools, Zoom, WhatsApp and Skype.
5. Parkway Cancer Centre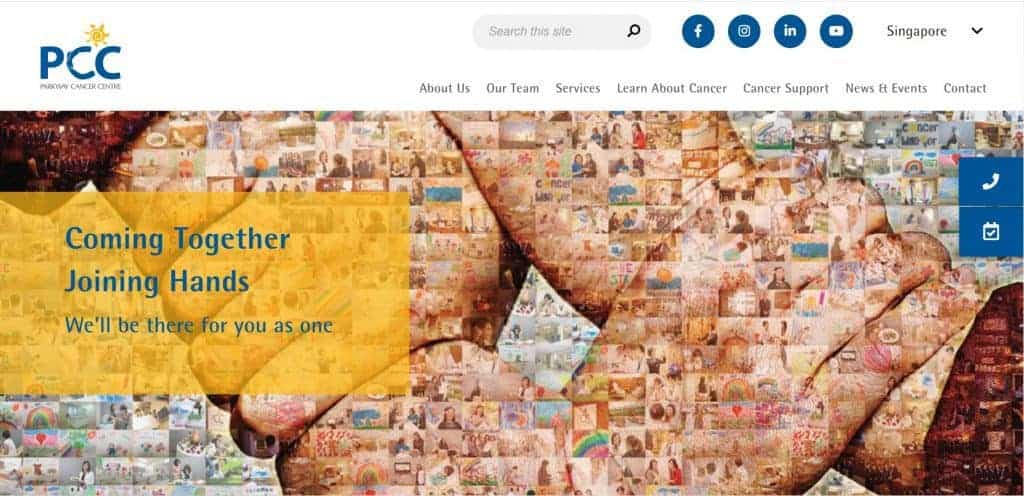 Parkway Cancer Centre is home to a comprehensive suite of cancer treatments delivered by an experienced, multidisciplinary team of medical doctors, nurses, counsellors and other paramedical professionals. They are aided by modern technologies and proven innovative therapies to achieve optimal clinical outcomes.
Patients around the world go to the oncologist in Singapore for the specialised care they provide to treat haemotologic cancers, of which the World Health Organization estimates there are as many as 72 types and sub-types.
Their team of haematologists has a comprehensive and expansive range of treatments, from intensive chemotherapy, molecular targeted therapy and novel immunotherapy to stem cell transplantation. For each patient, they will devise a personalised treatment plan that provides optimal treatment modalities.
6. Icon Cancer Centre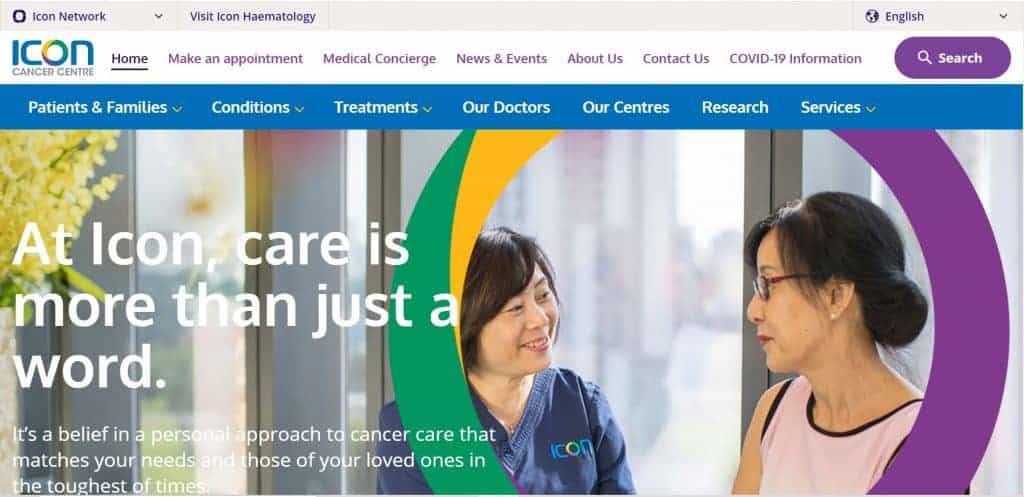 Icon Cancer Centre Singapore (previously Singapore Oncology Consultants) provides a holistic approach to cancer care, aligning each stage of a patient's cancer journey with the information they need from diagnosis, to treatment and beyond.
In 2016, Icon Cancer Centre Singapore became part of Icon Group – Australia's largest provider of cancer care, with a presence in Asia and New Zealand.
They have a strong and prominent team of medical oncologists, haematologists and radiation oncologists who have received specialist training and worked in world-renowned cancer centres. The oncologist in Singapore treats a wide-range of cancers with an integrated approach, offering chemotherapy, treatment for blood disorders, and radiation therapy services alongside hospital partners.
7. Asian American Radiation & Oncology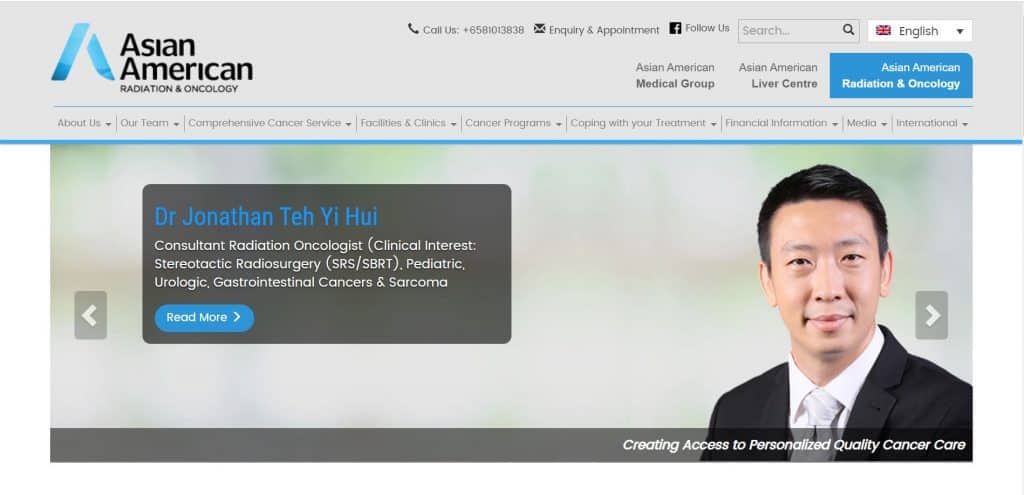 Asian American Radiation & Oncology (AARO) is a boutique comprehensive cancer service based in Singapore with a mission to provide their patients with access to quality and personalised cancer care.
All their doctors obtained their Bachelor of Medicine and Bachelor of Surgery degrees from the National University of Singapore, and went on to undergo Specialty Training in Oncology in the United Kingdom, eventually being conferred Fellowship in the Royal College of Radiologists as qualified Clinical Oncologists.
Their clinical competencies are in the holistic management of cancer from "pre-cancer" screening and genetic testing, to the diagnosis, investigation, staging and treatment of all cancer types. Their technical competencies are in the clinical application of radiation technologies such as 3D conformal radiotherapy, intensity-modulated radiation therapy (IMRT) & image-guided radiation therapy (IGRT).
The oncologist in Singapore's unique expertise is in Stereotactic Radiosurgery (SRS) and Stereotactic Ablative Body Radiotherapy (SABR), also known as SBRT, for which their team has garnered extensive local and international experience.
8. The Cancer Centre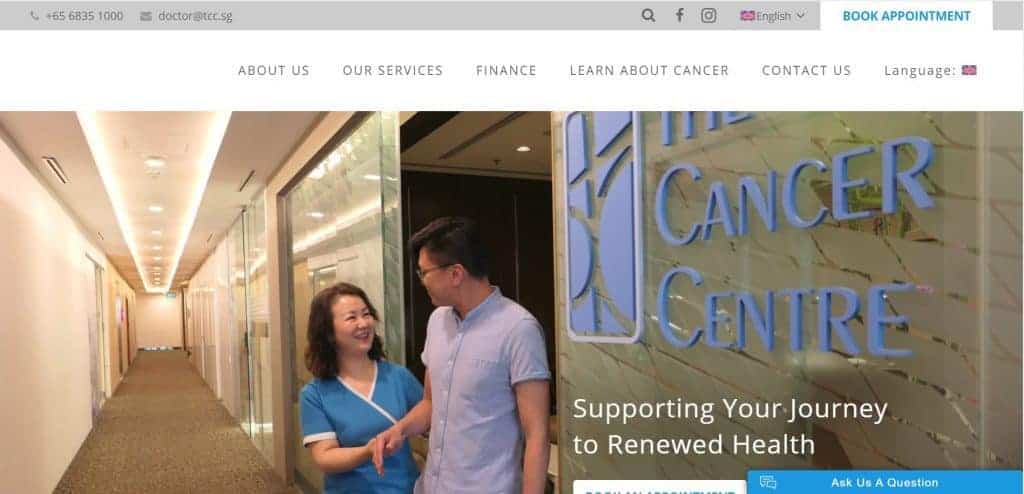 Under the guidance of the clinic's Medical Director and Consultant, Specialist in Medical Oncology, Dr Wong Seng Weng, The Cancer Centre educates on preventive measures, conducts screening and avails targeted treatments for general cancers.
Dr Wong began his practice in the National University Hospital (NUH) and was appointed clinical tutor in oncology at NUS. Apart from pursuing his clinical practice, Dr Wong was keenly involved as an investigator in over twenty clinical trials exploring novel methods of cancer treatment. He previously held the posts of Consultant Medical Oncologist and Senior Partner at Raffles Hospital.
Set in the heart of the city, The Cancer Centre provides a calming environment and is convenient to travel to and from. Their spacious treatment rooms, consultation rooms and private suites – in Lavender and Orchid avail a comfortable setting.
In the preparation and administration of intravenous medication for patients, the oncologist in Singapore is also equipped with safe and proven technologies.
9. Soo Khee Chee Surgery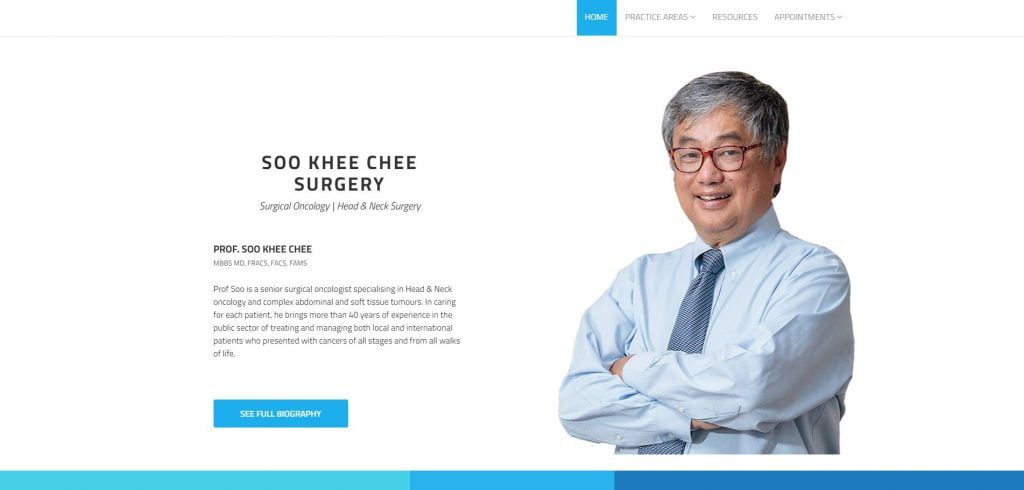 Helmed by experienced surgical oncologist Prof Soo Khee Chee, his clinic specializes in various core practice areas, namely head and neck cancers, peritoneal malignancies, sarcomas, thyroid, salivary glands and advanced abdominal malignancies.
Prof Soo himself has been recognized as the pioneer and leading cancer surgeon in Singapore. He has won various awards during his long career such as Public Administration (Gold), National Outstanding Mentor and the President's Science and Technology Award. He is also currently the Inaugural Benjamin Shears Professor in Academic Medicine for Duke-NUS Medical School.
10. International Cancer Specialists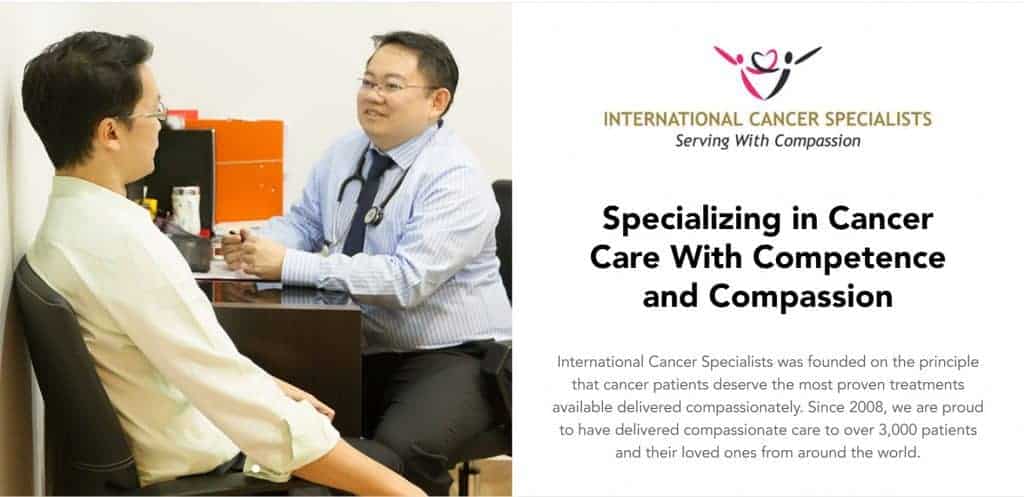 International Cancer Specialists was founded on the principle that cancer patients deserve the most proven treatments available delivered compassionately. Since 2008, the oncologist in Singapore is proud to have delivered compassionate care to over 3,000 patients and their loved ones from around the world.
The clinic is headed by Director Dr Ooi Wei Seong, who has over 15 years experience in the diagnosis, treatment, and management of all adult cancers. The oncologist in Singapore also has a keen interest and experience in the most up-to-date cancer treatments, including immunotherapy and targeted therapy.
The clinic is capable of conducting PET-CT Scans Positron Emission Tomography (PET) – Computed Tomography (CT). A PET-CT scan combines two forms of advanced diagnostic scans into one. It allows the mildly radioactive drug in the PET scan to show up on areas of your body where cells are more active than normal, in a detailed 3-Dimensional picture produced by the CT Scan.
Conclusion
Do you have any reviews and comments to share regarding our choices for the best oncologist in Singapore?
While SBO is committed to supporting our local businesses, we welcome any feedback and anonymous sharing regarding your experience with the listed oncologist in Singapore.
We hope that this guide will be useful in helping you to make an informed decision when it comes to finding the best oncologist in Singapore.
Explore More Content