10 Best Gastroenterologist in Singapore for a Healthier Digestive System [2023]
Get your digestive health checked with the best Gastroenterologist in Singapore.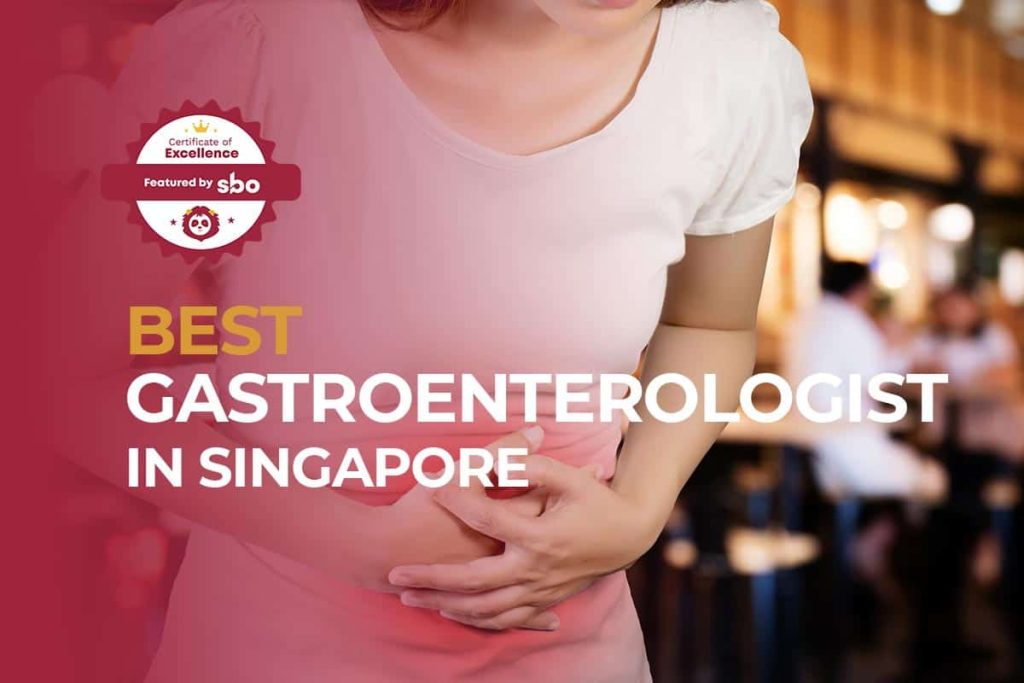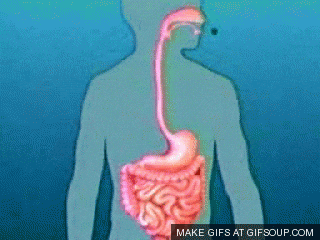 Have you recently been faced with abnormal colour changes in your stool? Or have you had frequent rectal bleeding in the past few days? If so, there is a high possibility of a system malfunctioning in your digestive system.
To quickly get to the roots of your abnormal symptoms, it is best to get your body checked by a professional as soon as possible for a faster road to recovery.
A gastroenterologist is a medical specialist that examines the normal function and diseases of the oesophagus, stomach, small intestine, colon and rectum, pancreas, gallbladder, bile ducts and liver.
Below is a list of the 10 Best Gastroenterologist in Singapore to help you achieve better digestive health for a healthier and active lifestyle.
1. Dr Eric Wee: Gastroenterology and Liver Specialist
Dr Eric Wee, who was the winner for the bronze award for the category 'Best Gastroenterologist' at the annual Expat Living Reader's 2021 Awards, is not only a Senior Consultant Gastroenterologist at the specialist centre, but also a member of both the American Gastroenterological Association (USA) and Royal College of Physicians (UK).
An exceptionally skilled endoscopist who has performed over 10,000 procedures (e.g. gastroscopy, colonoscopy, etc.), of which more than 2000 are complex, Dr Wee is also respected for being very dedicated to providing quality and affordable care to all patients, after having performed pro bono procedures for selected patients who could not afford their treatment but required it and making house visits when required in the past 1 year.
2. gutCARE @ Mt Elizabeth Novena Specialist Centre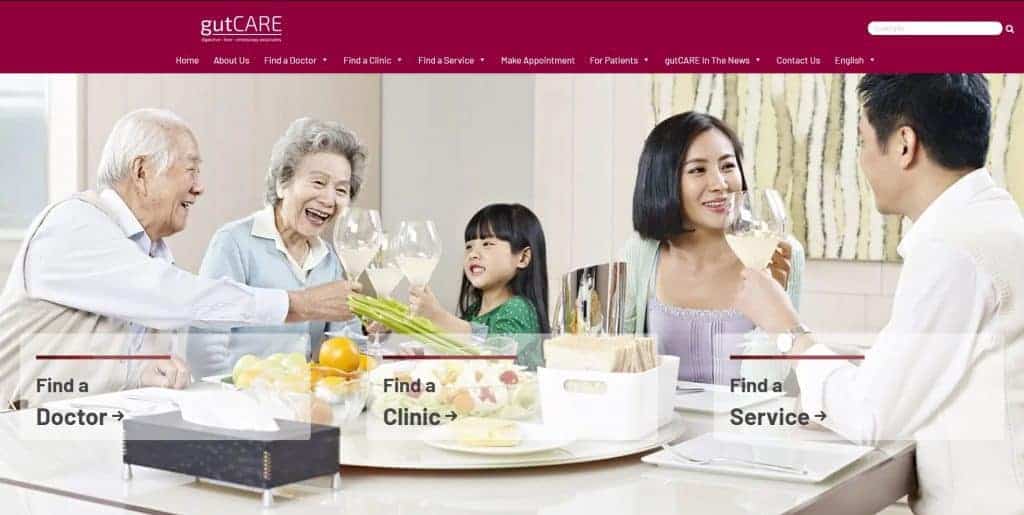 A gastroenterologist centre that utilizes a group practice model, gutCARE offers patients the flexibility in choosing the doctors and clinic locations that better suit their needs.
In addition, gutCARE is also made up of a team of highly experienced gastroenterologists who each specialises in different areas of digestive disorders, thereby bringing to you specialised digestive care under one roof.
3. KL Ling Gastroenterology and Liver Clinic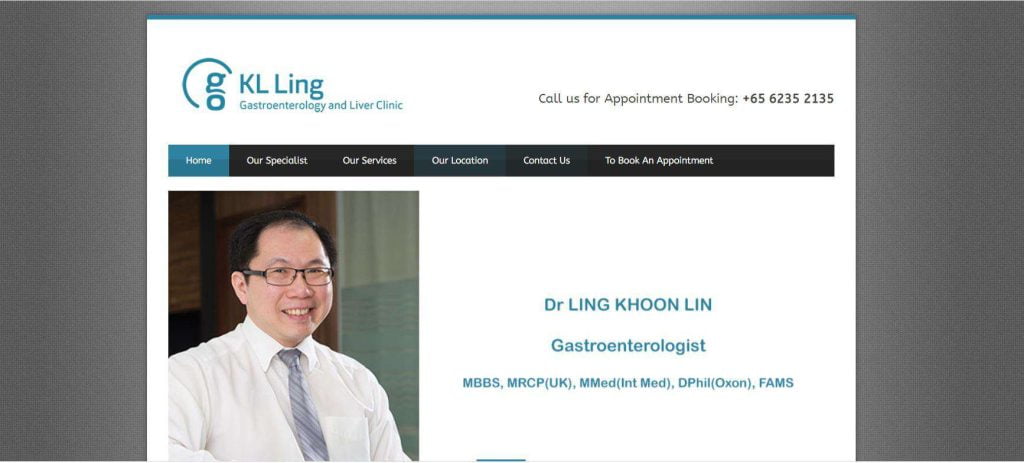 At KL Ling Gastroenterology and Liver Clinic, a wide range of services that involve the diagnosis and management of gut and liver conditions is offered to patients. This includes cancer screening (stomach, colon), helicobacter pylori gastritis, irritable bowel syndrome, etc.
Currently the President of the Gastroenterological Society of Singapore, the clinic's gastroenterology specialist, Dr Ling Khoon Lin, is also actively involved in the teaching and training of the next generation of doctor at the Duke-NUS Medical School.
4. gutCARE @ Mt Alvernia
At gutCARE @ Mt Alvernia, you'll be placed in the hands of professional, reliable and caring doctors and staffs who will put your best interests at heart.
Detailed and assuring, the doctors at the clinic will listen patiently to every word you have to say before providing you will a detailed diagnosis and explanation for your symptoms and conditions, and finally laying out the solutions that best suit your needs and interest.
5. Desmond Wai Liver & Gastrointestinal Diseases Centre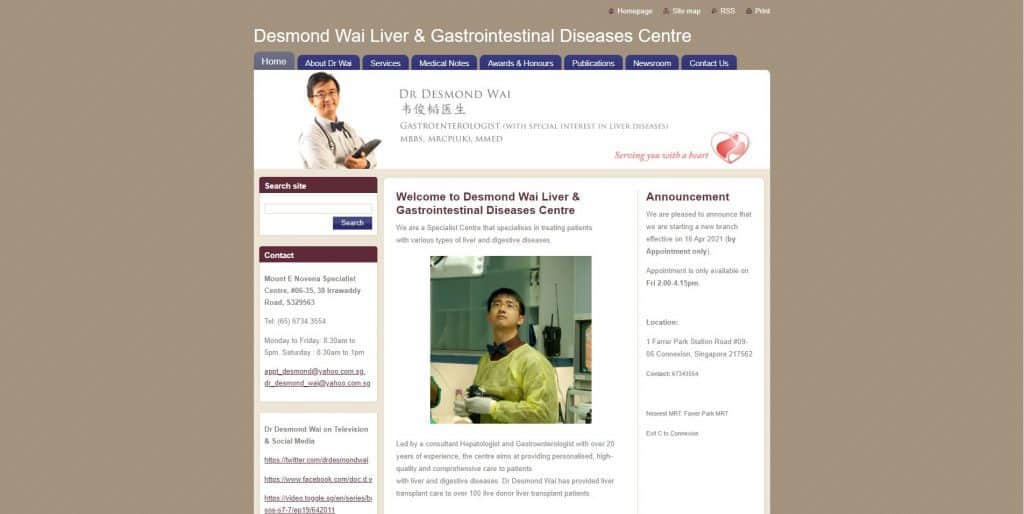 A highly sought after medical practitioner who has been on many local television shows and social media to share his knowledge and expertise on health and wellness issues, Dr Desmond Wai has achieved great feats, having been awarded more than 10 awards to date, the latest being the Mother Theresa Award which was given by National Public Library, Dhaka, Bangladesh 2011, for his contribution in the field of Hepatology.
If you're looking for a gastroenterologist who is more specialised in the study and clinical care of liver diseases, then Dr Wai is the one you probably wish to seek.
6. gutCARE @ Mount Elizabeth Orchard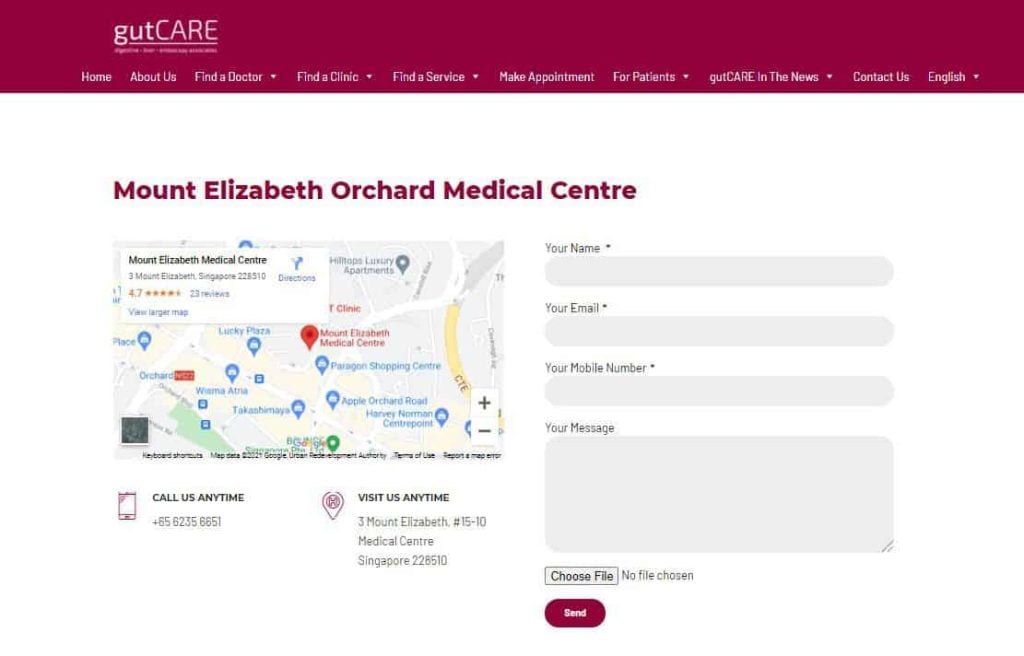 At gutCARE @ Mount Elizabeth Orchard, you will be attended by Dr Chong Chern Hao and his team, who will ensure that you receive the best experience in medical care possible.
Highly recommended and sought after by his patients, Dr Chong will list the pros and cons of each treatment option based on your condition and syndrome.
In addition, Dr Chong and his team will break down the fees for you very clearly with zero hidden fees. Patient and detailed, the clinic will even let you know about the market price range and help you check for insurance policy coverage.
7. Andrea's Digestive Clinic
Established in 2010, Andrea's Digestive Clinic is a private specialist medical clinic that focuses on detecting, treating, and managing gastroenterology-related problems.
At the clinic, you can expect personalised packages based on your personal lifestyle habits and needs during your consultations and treatment processes under the care of Dr Andrea Rajnakova, who has more than 25 years of experience in the field of gastroenterology.
8. Hope Gastroenterology and Liver Clinic

Like its name, Hope Gastroenterology and Liver Clinic believe in using a holistic, ethical, optimal and personalised approach to attend to all its patients.
At Hope Gastroenterology and Liver Clinic, your gastroenterologist will recommend treatment plans that are best suited and tailored to your needs and interests while addressing the roots of your symptoms on an evidence-basis.
9. GI Endoscopy and Liver Centre @Royal Square
A one-stop solution for all your gastroenterology-related problems, GI Endoscopy and Liver Centre @Royal Square is a reliable advisor and supporter for your journey towards better digestive health.
At the clinic, the services that you can expect for gastroenterology include:
Recurrent gastric or upper abdominal pain;
Heartburn and acid reflux disease;
Difficult or painful swallowing;
Anaemia (suspected blood loss from the digestive tract;
Change of bowel habits;
Constipation or Diarrhoea; etc.
A highly experienced and exceptional gastroenterologist, Dr Quan Wai Leong has also proven his knowledge and skills well by introducing the SpyGlass cholangioscopy system in Singapore to effectively treat large bile duct stones that were once challenging to remove without surgery.
10. PS Tan Digestive & Liver Centre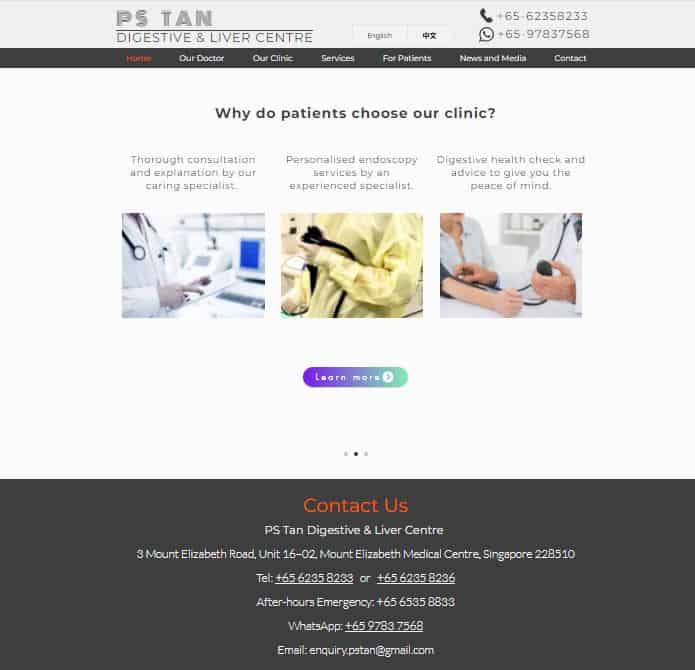 Certified by the Specialists Accreditation Board of Singapore for advanced specialist training in Gastroenterology & Hepatology in 2011, Dr Tan Poh Seng is a senior consultant in Singapore who is well-versed in the study and treatment of patients in the field of gastroenterology.
At the clinic, you'll be placed in professional and experienced hands, where Dr Tan will personally attend to you for all diagnostic and therapeutic endoscopy services using the State-of-the-Art technology.
Conclusion
Do you have any reviews and comments to share regarding our choices for the best gastroenterologist in Singapore?
While SBO is committed to supporting our local businesses, we welcome any feedback and anonymous sharing regarding your experience with the listed 10 Best Gastroenterologist in Singapore.
We hope that this guide will be useful in helping you to make an informed decision when it comes to finding the best gastroenterologist in Singapore.
On a side note, if you are looking for the best breast specialist in Singapore, click here to find out more.
Explore More Content