7 Best ENT Specialist in Singapore to Nurse You Back to Shape [2023]
Get yourself nursed back to shape with the best ENT specialist in Singapore today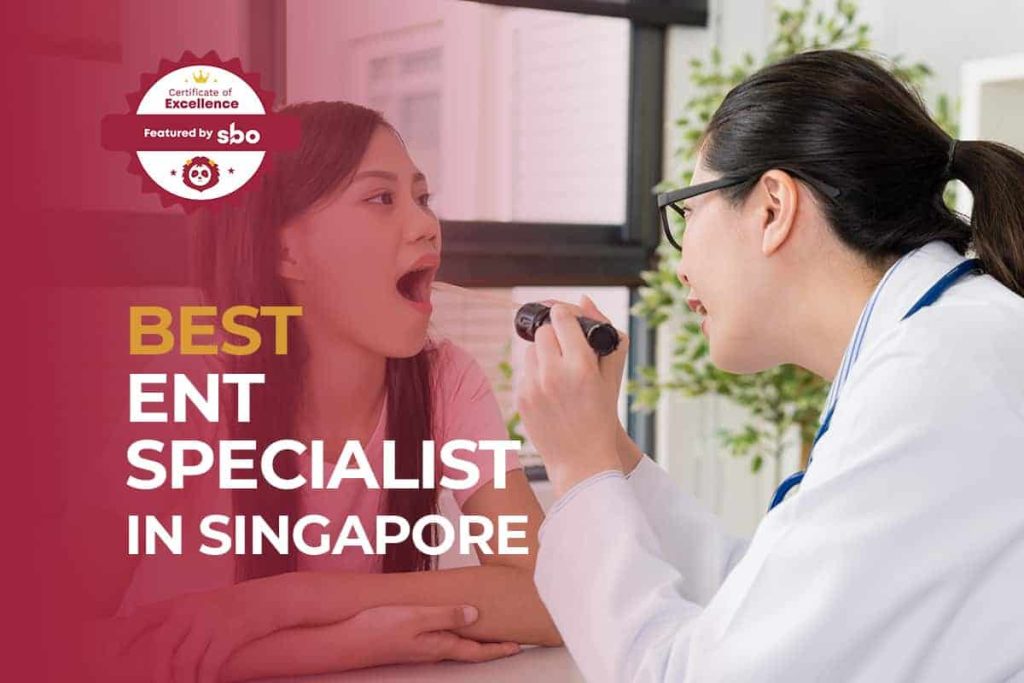 Ear, Nose and Throat (ENT) related conditions are common amongst Singaporeans. If you are looking for a more specialised diagnosis and treatment for your ENT conditions, then it will be ideal to visit an ENT specialist in Singapore.
The best ENT specialist in Singapore has the necessary expertise to give patients the most comprehensive ENT treatment with care and the latest medical technology.
In this post, we've gathered all the necessary details including unravelling reviews and testimonials to derive a list of the 7 best ENT specialist in Singapore to nurse you back to shape.
1. LynneLim Ear Nose Throat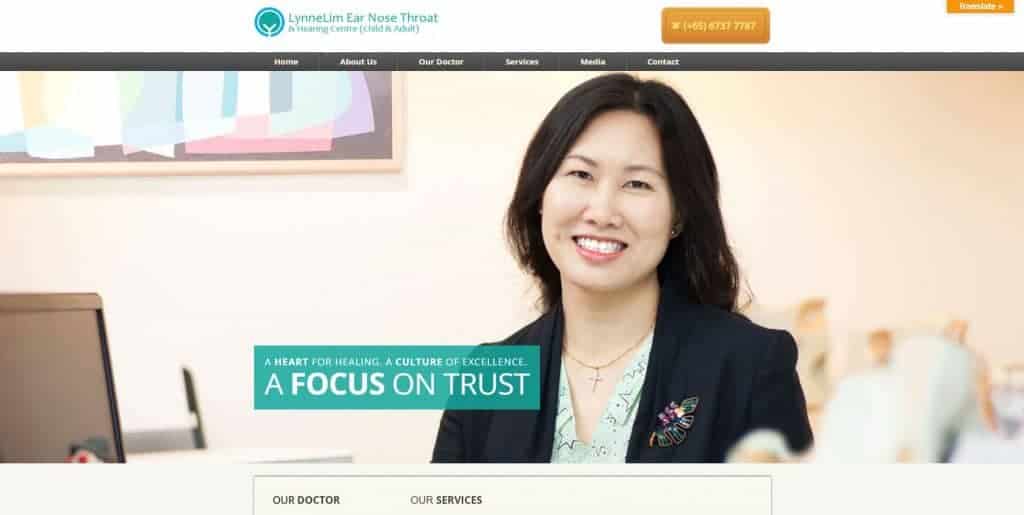 Led by an experienced ENT specialist in Singapore Dr Lynne Lim, her ENT and Hearing Centre provides comprehensive treatment for various conditions that are related to the ear and vertigo/balance, the nose, and sinus, the throat and mouth, and the head and neck.
The Clinic also provides state-of-the-art facilities to treat conductive ear loss for both kids and adults.
2. Ear Nose Throat, Head & Neck Surgery Clinic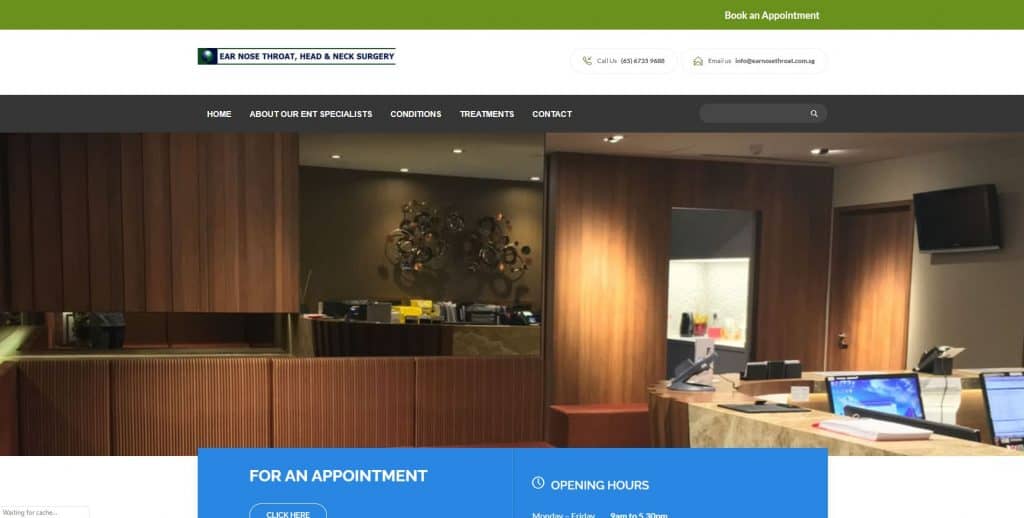 Founded in 2003, Ear Nose Throat, Head & Neck Surgery Clinic is led by experienced ENT specialists, Dr Goh Yau Hong, Dr Kenneth Oo and Dr Lim Keng Hua who possess an expertise in the field of Otolaryngology.
The clinic has one of the most technologically advanced ENT equipment to provide their patients with the best ENT care. They also provide comprehensive treatments for conditions such as sleep apnea, otoplasty, rhinoplasty and sinus infection.
3. Dr Jeeve Kanagalingam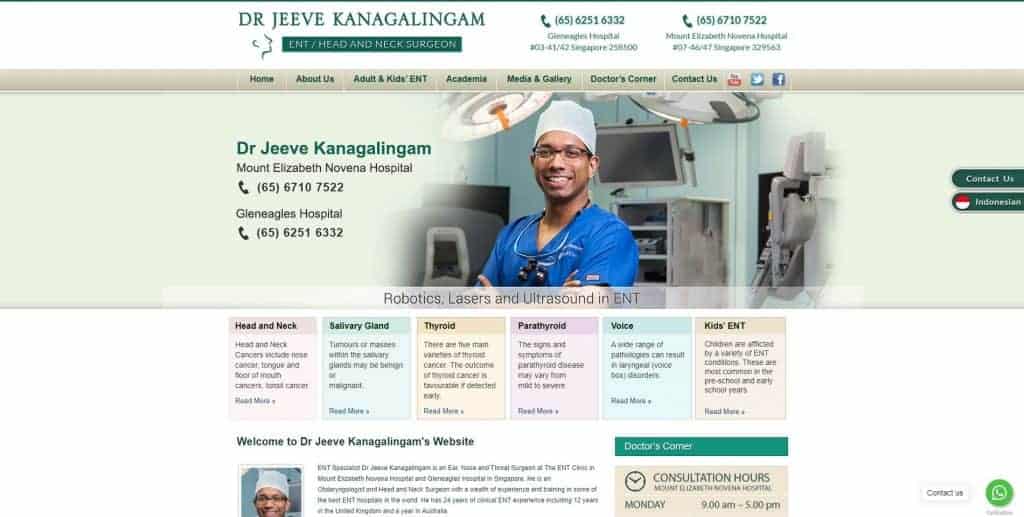 Dr Jeeve Kanagalinam is an ENT specialist with more than 20 years of experience. Dr Kanagalinam is a trained Otolaryngologist and Head and Neck Surgeon with a wealth of experience and training in some of the best ENT hospitals in the world.
Dr Jeeve provides comprehensive ENT care in an evidence-based and patient-centred manner. These care treatments include head & neck cancer treatments, salivary gland, thyroid, parathyroid, voice as well as kids' ENT.
4. Dr Gan Eng Cern ENT & Sinus Specialist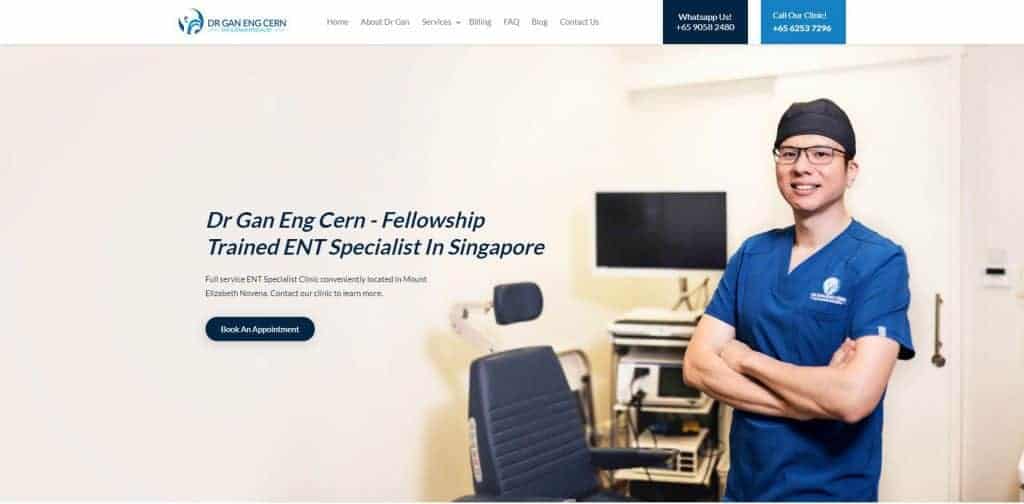 Dr Gan Eng Cern is a fellowship-trained ENT surgeon who practices evidence-based medicine. He attained his ENT specialist accreditation from the Ministry of Health and the Singapore Medical Council.
He provides various ENT specialist treatments for allergy, nose and sinus, snoring and obstructive sleep apnea, children, ear and balance as well as throat and voice.
Over the years, Dr Gan has received numerous awards which recognised his dedication and passion in treating his patients such as the Singhealth Best Doctor Award in 2007 and the Eastern Health Alliance Caring Award – Silver in 2014.
5. Dr Annabelle Leong Ear, Nose & Throat Surgeon For Children & Adults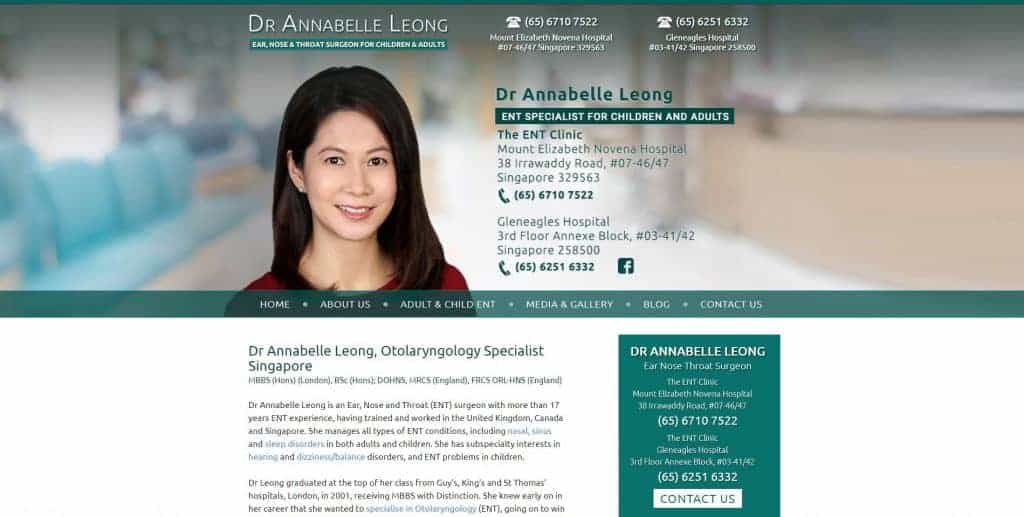 Dr Annabelle Leong is an experienced ENT specialist who has managed different paediatric and adult ENT conditions. She believes in delivering patient-centric care supported by evidence-based clinical practice.
The clinic provides treatment for kids and adults suffering from ENT conditions such as sleep apnea, sensitive nose, foreign objects in the ear, nose and throat areas, dizzying and imbalance, lump in throat sensation as well as neck lumps.
6. The ENT Clinic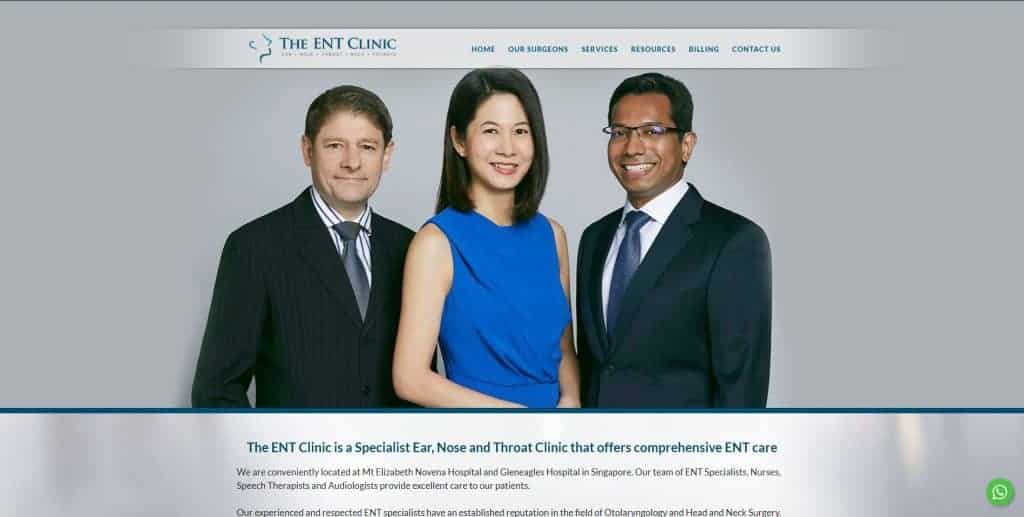 The ENT Clinic is led by experienced and respected ENT specialists, Dr Jeeve Kanagalingam, Dr Chris Hobbs and Dr Annabelle Leong who have a reputation in the field of Otolaryngology and head and neck surgery.
The clinic uses the most advanced technology to treat various conditions for kids and adults such as rhinitis, sinusitis, allergies, snoring, sleep apnea, ear infections, hearing loss, tinnitus, balance disorders, voice disorders as well as head and neck cancers.
The ENT Clinic also offers hearing rehabilitation with cochlear implants and other implantable devices.
7. Dr Dennis Chua ENT Specialist & Facial Plastic Surgeon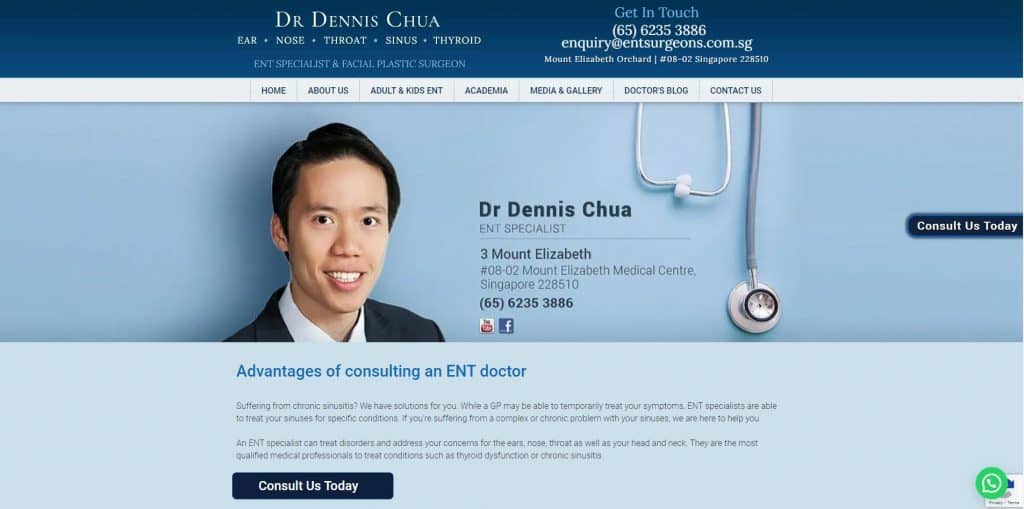 This clinic is helmed by Dr Dennis Chua, an experienced ENT surgeon in Singapore with a sub-speciality focus in Facial and Reconstructive Surgery. He is a fully accredited ENT surgeon by the Ministry of Health and Singapore Medical Council. He is also one of the few ENT specialists in Singapore who is also an International Board Certified in Facial Plastics and Reconstructive Surgery.
Dr Chua offers ENT treatments for both adults and kids such as snoring, thyroid, head and neck, throat and voice, facial plastics as well as nose, sinus and allergies. With more than 15 years of medical experience, you can be sure that your conditions will be well-treated.
Over the years, he has attained various awards such as the Health Manpower Development Award – Ministry of Health in 2013 and the Service With a Heart Award in 2011.
Conclusion
Do you have any reviews and comments to share regarding our choices for the best ENT specialist in Singapore?
While SBO is committed to supporting our local businesses, we welcome any feedback and anonymous sharing regarding your experience with the listed ENT specialist in Singapore.
We hope that this guide will be useful in helping you to make an informed decision when it comes to finding the best ENT specialist in Singapore.
Explore More Content