8 Best DNA Test Kit in Singapore to Find Out Your Origins [2023]
Are you interested in finding out your origins? If you are, you can try out our 8 best DNA test kit in Singapore to get your heritage uncovered.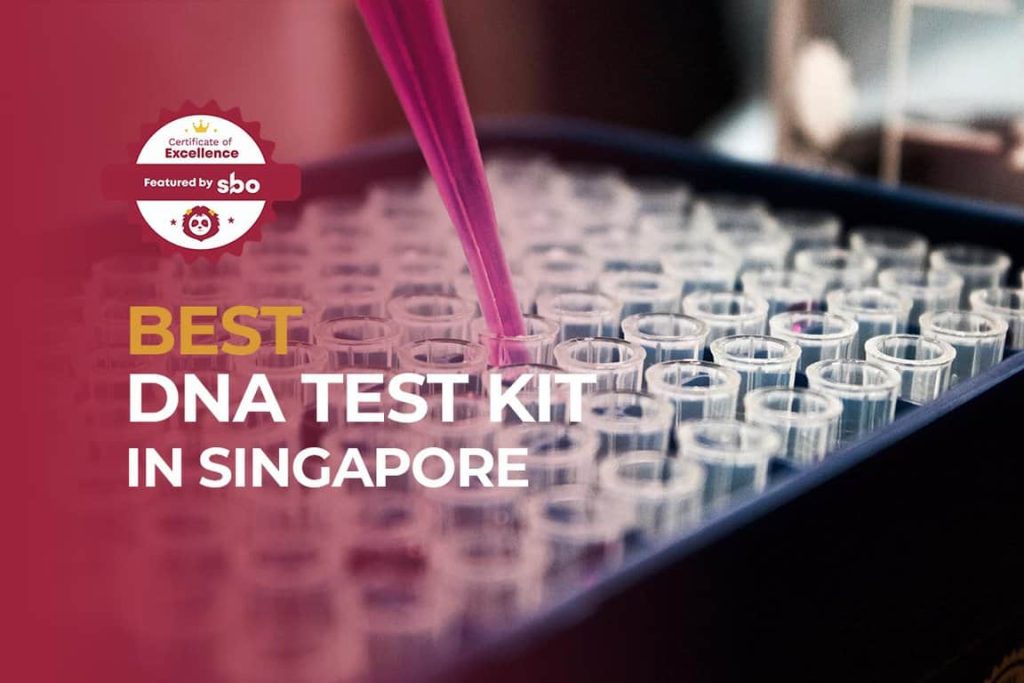 Curious about what kind of information you can find from your DNA? DNA tests are an effective and convenient way for you to uncover your origins and also to detect potential major health issues that you are susceptible to in the future.
Moreover, it is extremely convenient to do a DNA test these days, where many companies have came up with DNA test kits that can be delivered to your doorstep anytime and anywhere. If you interested to learn more, Are you interested in finding out your origins? If you are, you can check out our 8 best DNA test kit in Singapore to get your heritage and health uncovered.
1. Circle DNA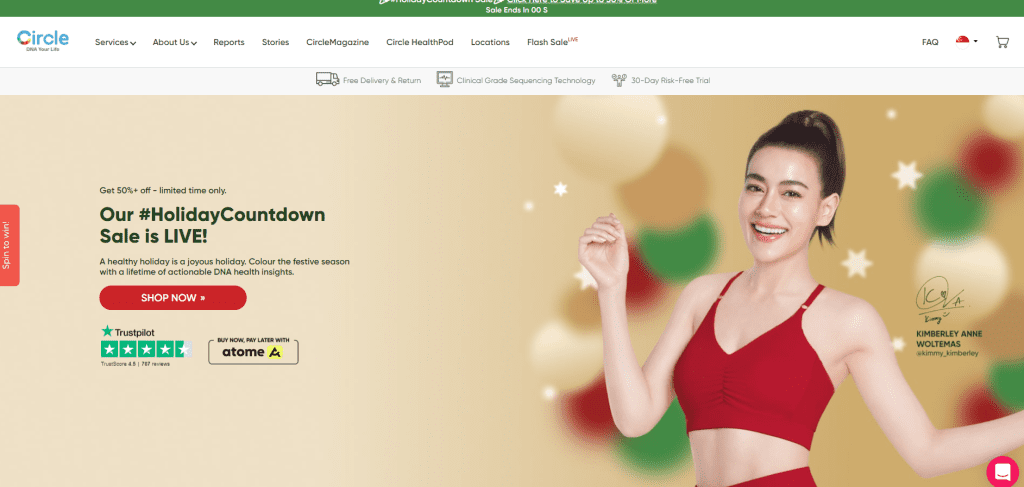 First on the list of the best DNA test kit in Singapore is Circles DNA test kit, the world's most comprehensive test where you can discover over 500 reports across 20 categories. Circles DNA test kit has a 99.9% analytical accuracy with tests validated by the Croucher Laboratory of Human Genomics.
Also, you can be assured that all test results are private and secured, with unparalleled data protection with leading ISO-27001 security. Circles DNA test kit is also non-invasive, CE certified and easy-to-use, so you can be assured that their test kits are safe for usage. Circles DNA has over 787 Trustpilot reviews, with an average rating of 4.5 / 5.0 stars.
2. Easy DNA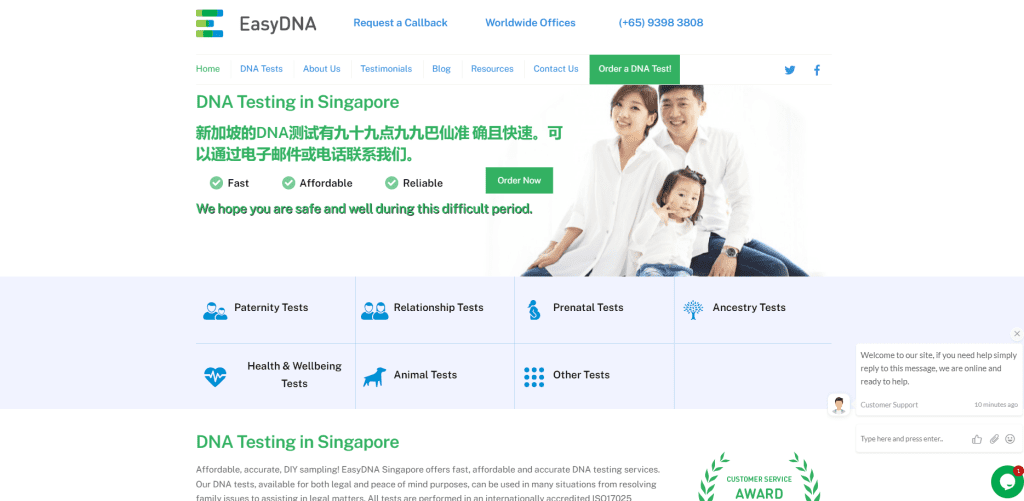 Easy DNA test kit offers fast, accurate and affordable DNA tests with results ready as quickly as 7-8 days. All their samples are 99.999% accurate as they are tested at the ISO 17025 accredited laboratories, so you can be assured that they are operating to the highest standards in the industry.
Their DIY DNA test kit is easy-to-use, and can be done at the comforts of your own home. You can be rest assured that your privacy is fully respected and that your test kit will be packaged discreetly. DNA Weekly gave Easy DNA an average rating of 4.5 / 5.0 stars.
3. GNC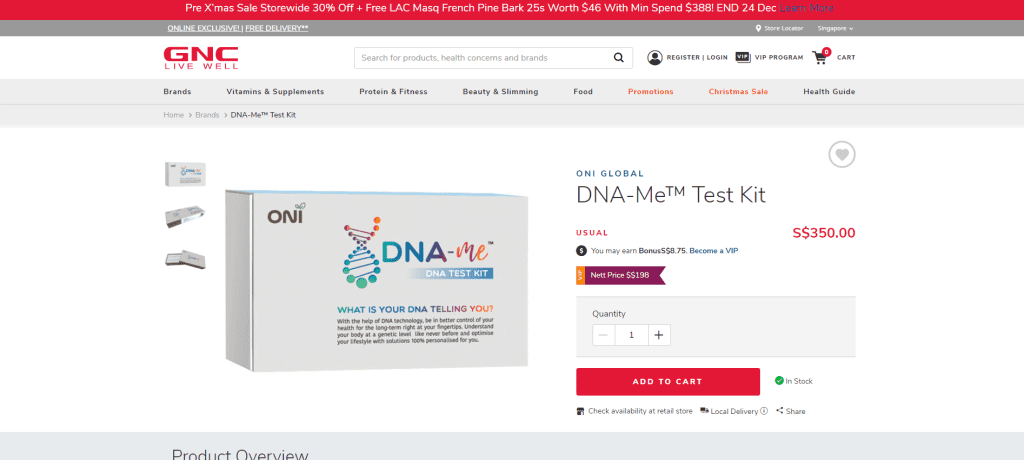 GNC DNA-me test kit will screen over 700 genes to give you unparalleled health insights to a total of 32 traits in three different areas – Nutrition, Fitness and Skin.
All tests are licensed by the Singapore Ministry of Health (MOH), clinically certified by the College of American Pathologists (CAP), ISO17025:200 and Illumina Propel™ certified, so you can be assured that you will receive the highest quality data.
4. Genetrack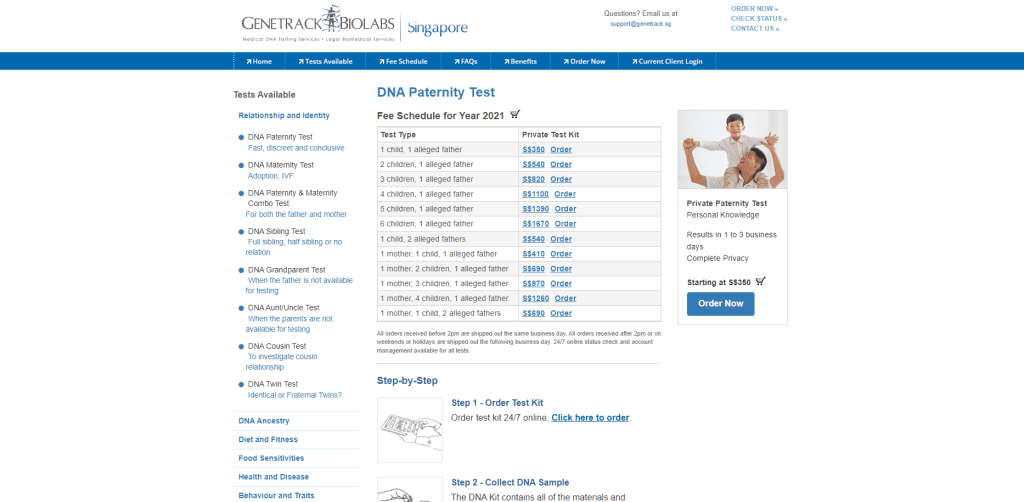 Recommended by lawyers and physicians across Singapore, Genetrack is the trusted name in Singapore for premium DNA testing services. With over 2 decades worth of experience, Genetrack possesses the latest state-of-the-art technology and has over 100,000 cases processed annually,
With the latest technology, strictest quality control and unprecedented service and reliability, you can be assured that you will receive a conclusive and comprehensive DNA test with Genetrack.
5. GeneLife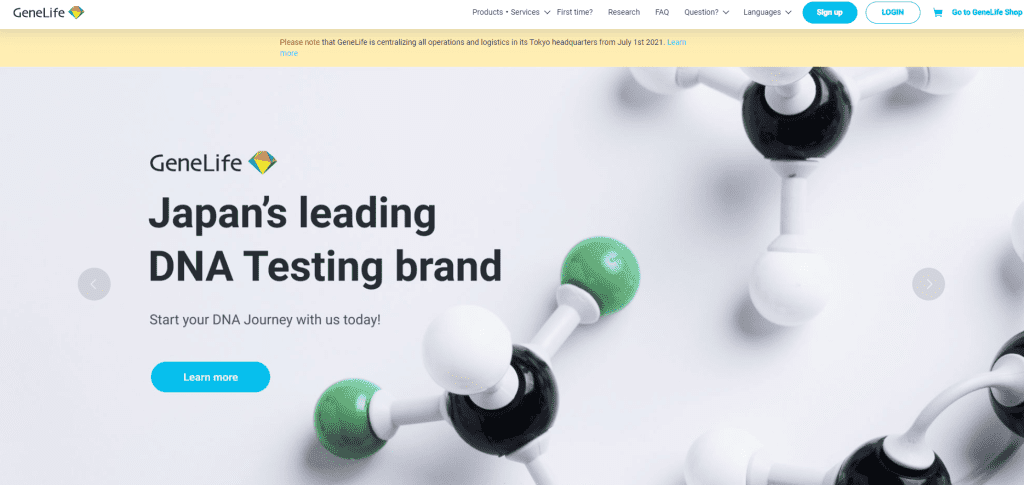 GeneLife's genetic testing services is a leading genetic testing and research from Japan. To date, they have over 1,290,000 customers who have chosen GeneLife to analyse their genes. GeneLife offers state-of-the-art technologies such as Next Generation Sequencing (NGS), Micro-Array and PCR, to conduct their testing.
They also offer services to assist in research for "Precision and Preventive Medicine", diagnostic studies for medical institutions, pharmacogenomics and other medical and academic studies, and am certified in Japan by the Council for Protection of Individual Genetic Information.
6. Paternity Testing Corporation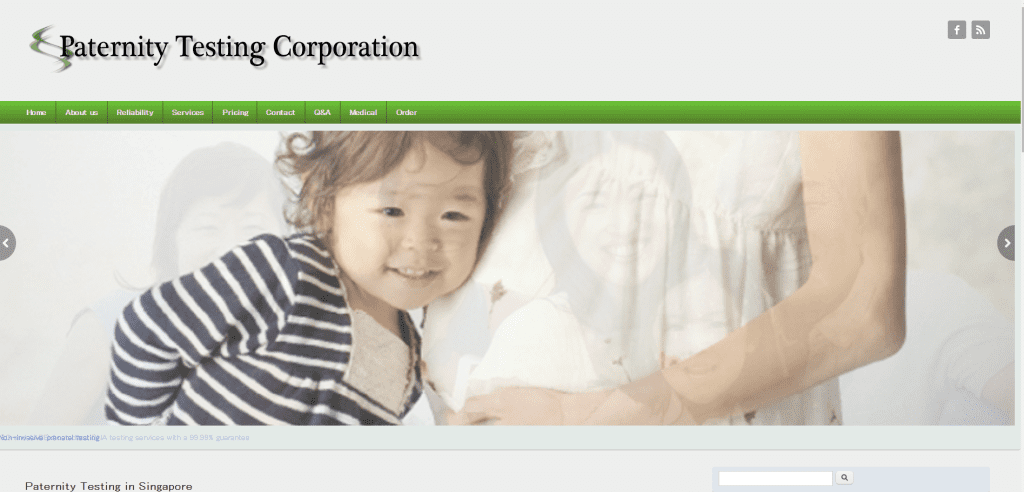 Paternity Testing Corporation Singapore is a ISO, and an AABB accredited laboratory, where they will offer a 99.99% guarantee or your money back on every DNA paternity test. While most laboratories can offer only a 16 loci test. Paternity Testing Corporation Singapore is one of the few laboratories in the world that can offer a 29 loci when necessary.
They can also perform a RFLP test, which is much more powerful test than the quicker, cheaper PCR test. They also have the ability to move up to a 30 loci PCR test, if that does not fulfill their guarantee. All of which are free of extra charge, where they will keep testing until they meet the minimum guarantee.
7. Ori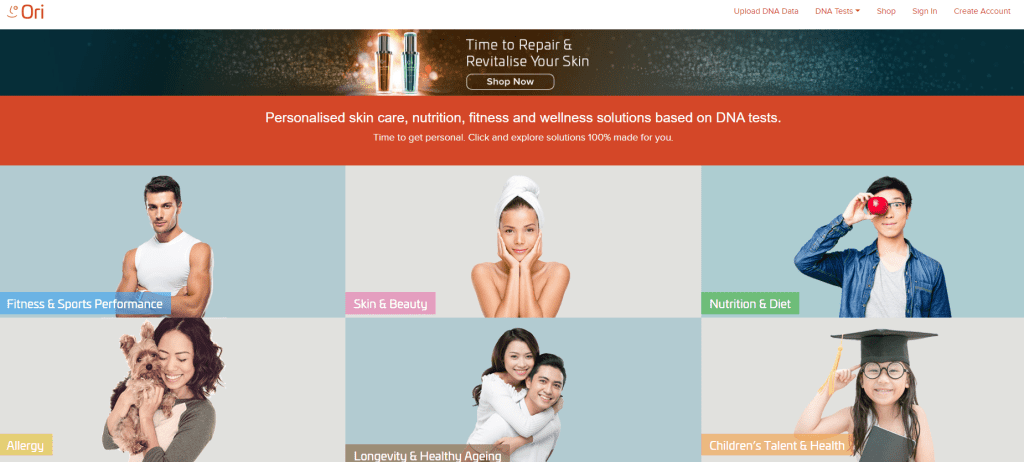 Ori DNA test kits are simple, painless and non-invasive where they will collect your saliva sample to do the testing. Their results will then show valuable insights on your health such as the optimal way to eat, the best skincare products to use, and the best exercises to do according to your genetic body type.
They adopt an inclusive, patented bioinformatics approach that seeks to integrate research data from various diverse ethnic backgrounds. This offers you unparalleled accuracy in DNA results which you can definitely trust.
8. 23andMe
23andMe DNA test kits can help you to discover DNA relatives from around the world as you can see how your DNA will break out across 2000+ regions worldwide. All DNA analysis is performed in US laboratories that are certified to meet CLIA standards—the Clinical Laboratory Improvement Amendments of 1988.
You can share your report with families and friends and also learn how your DNA can influence certain traits of yours such as your facial features, taste, smell etc.
Conclusion
Do you have any reviews and comments to share regarding our choices for the best DNA test kit in Singapore?
While SBO is committed to supporting our local businesses, we welcome any feedback and anonymous sharing regarding your experience with the listed DNA test kit in Singapore.
We hope that this guide will be useful in helping you to make an informed decision when it comes to finding the best DNA test kit in Singapore.
Featured Image by Louis Reed on Unsplash
Explore More Content