10 Best Dentist for Kids in Singapore to Take Care of Their Tooth Development [2023]
Check out the 10 Best Dentist for Kids in Singapore that your children will look forward to seeing during their dental visits.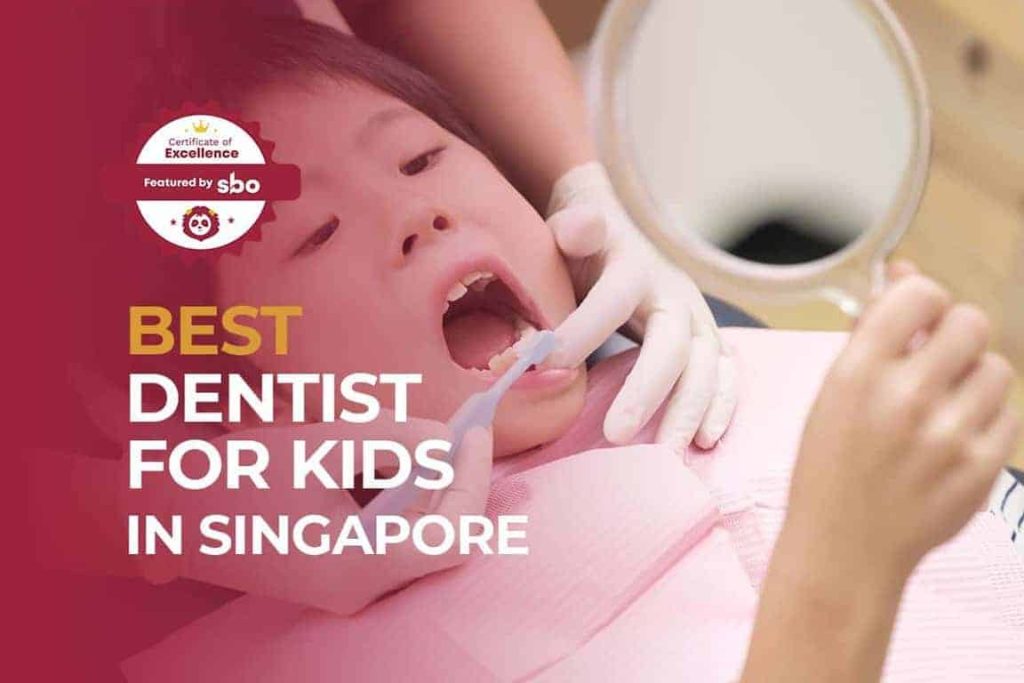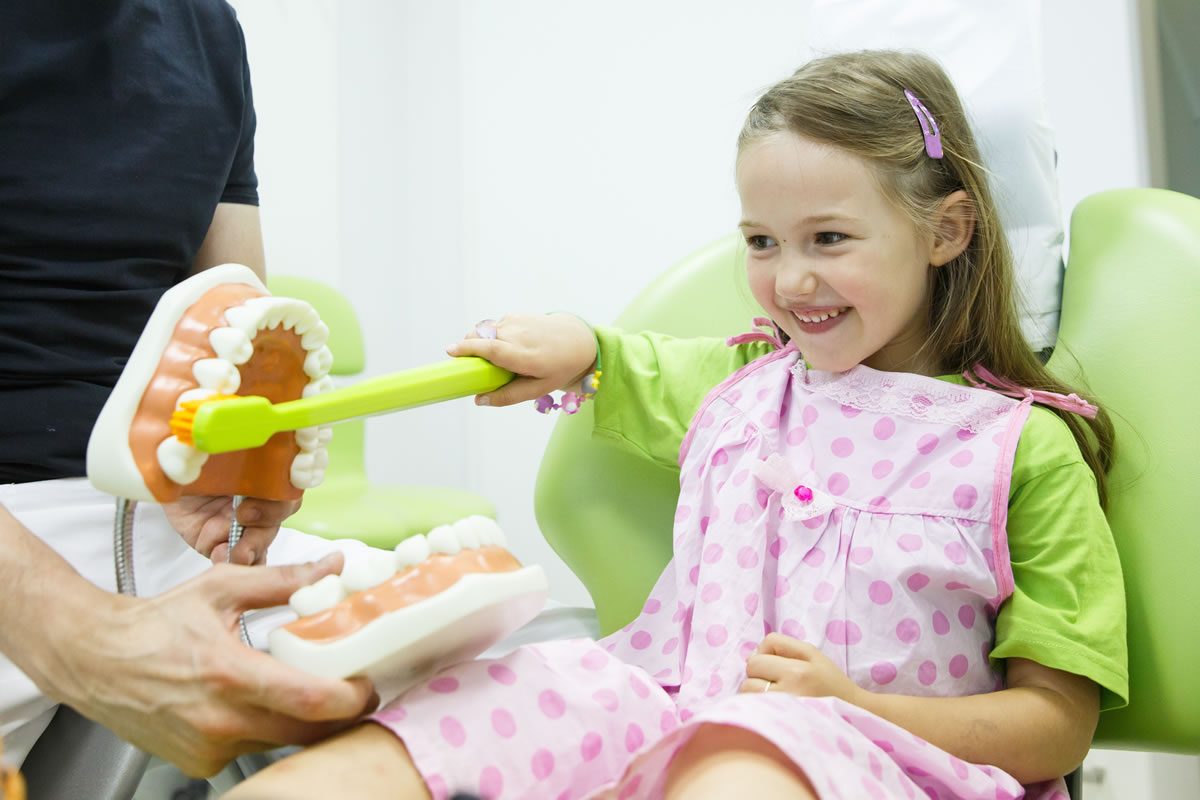 When most children reach a certain age during their growing up years, one of the essential procedures most parents will arrange for them is a dental checkup.
For some children, a visit to the dentist is not something too peculiar or noteworthy. However, a dental visit may be a traumatising experience for other children, sometimes so terrifying that they refuse to go for subsequent appointments.
Hence, a dental clinic specialising in pediatric dentistry is worth considering, given the comprehensive range of dental services dedicated to children.
To make things easier for you, we have put together the 10 Best Dentist for Kids in Singapore that parents should consider to bring their kids for a dental checkup below.
1. AllSmiles Dental Care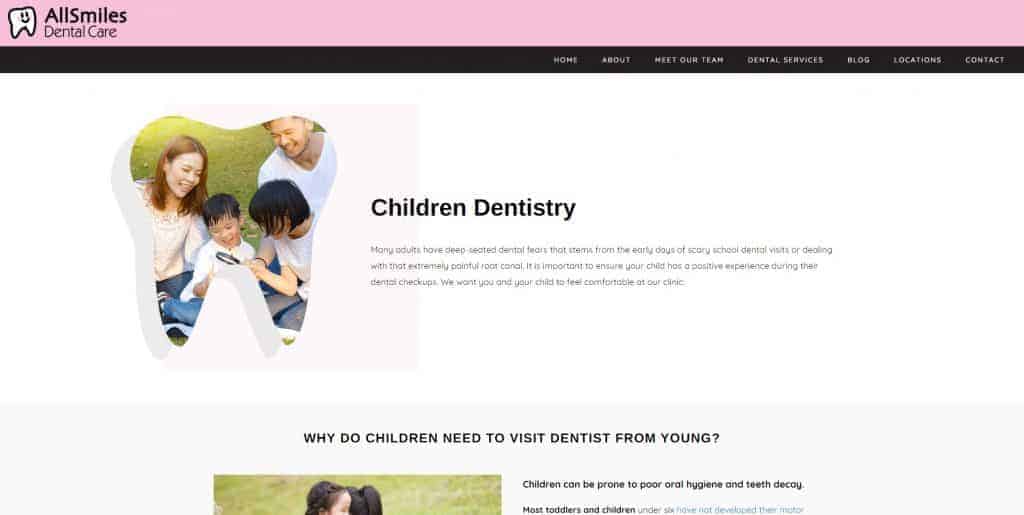 Comprising a team of really humorous, caring, reassuring and skilful dentists and staff who is always ready to assist you and your family to their best capabilities, AllSmiles Dental Care makes sure that every dental visit will always be a pleasant experience for you and your child.
Fast, precise and efficient, the dentist will ensure that your kid's discomfort is brought down to a minimum, so you don't have to worry about your child making a fuss about going for their next appointment due to fear of pain.
2. The Kids Dentist
A dental clinic that specialises in dentistry for infants, children and adolescents in Singapore, The Kids Dentist is committed to bringing your child the best positive dental experience for their every dental visit.
A fun haven with a playground with the tv playing cartoons on the ceiling, you'll be sure that your kids will be well distracted to feel any discomfort during their dental treatments.
In addition, the clinic also provides services for children with special needs and complex medical conditions.
3. T32 Junior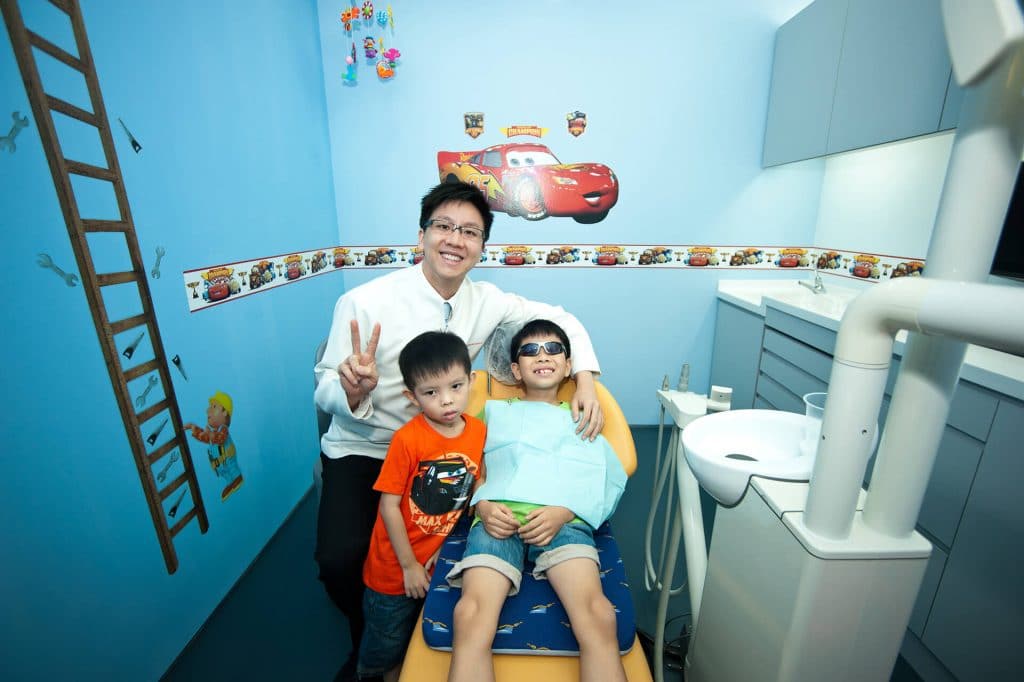 Highly recommended by many of their previous clients for their excellent service, T32 Junior is just the perfect dental clinic for your kids.
Caring, patient and extremely gentle, the dentists and staff at the clinic will make conscious efforts to remember the little things you and your kids mentioned to them and keep them staying through the process.
Very experienced and good with kids, you'll be sure that your kids will look forward to seeing their dentists on their very next visit!
4. Nuffield Dental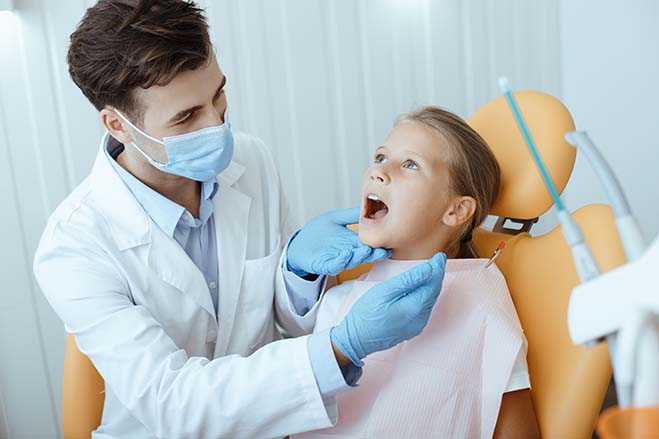 Founded by Dr Samintharaj Kumar in 2014, Nuffield Dental has a total of 10 branches spread across the island to date.
At the clinic, you'll be served by a friendly, knowledgeable, and efficient team who will take the effort and time to understand the nuanced needs of every child and work patiently with them.
Set in a conducive, warm and welcoming environment, you can definitely expect a positive dental experience for you and your child!
5. Kids Dental World
With a strong belief in the importance of making a real connection with both the child and parent at the initial stage of every dental treatment, Kids Dental World is committed to working with every child to earn their trust, even those with special needs (e.g. Asperger's or autism).
Specially equipped to deal with events that require the use of sedation or general anaesthesia, you can be assured that your child is always in the careful hands of their experienced dentists when the situation calls for it.
6. Smilefocus Dental Clinic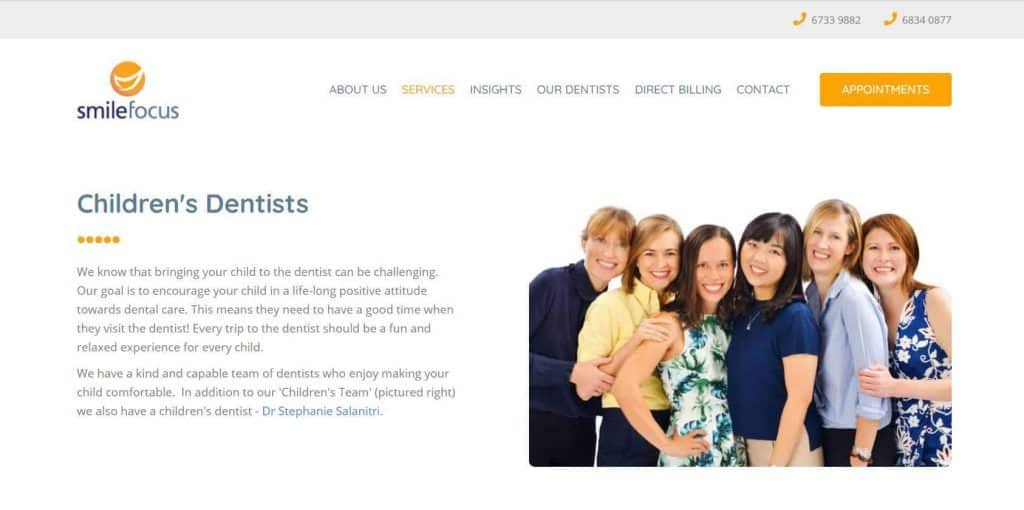 A notable clinic that has provided excellent services in dental care to the international and local community in Singapore for over 21 years, Smilefocus Dental Clinic's friendly staff and environment, make every child's trip to the dentist a fun and relaxed one.
Professional and informative, the dentists at Smilefocus Dental Clinic will ensure that you and your child's experience at the clinic is a smooth and hassle-free one.
7. TAG Dental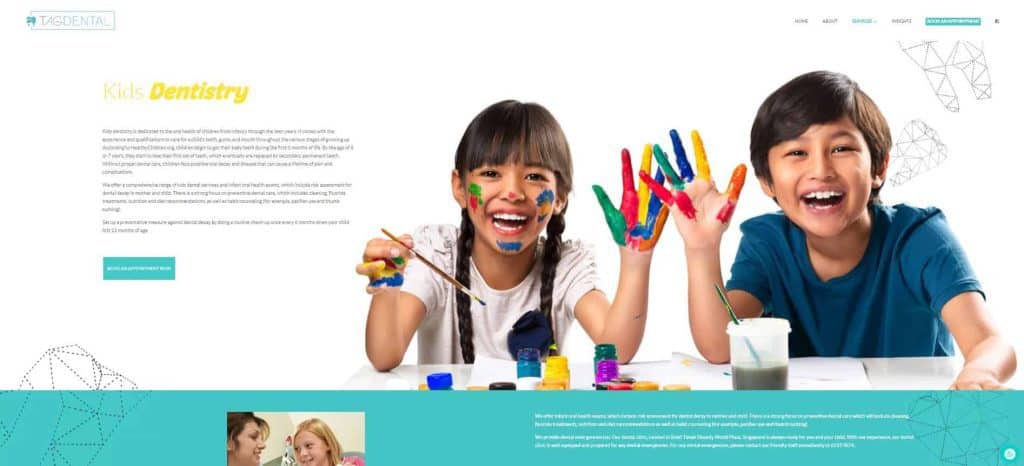 At TAG Dental, the dentist will make sure to take care of every area of your child's teeth and gum very meticulously using only state-of-the-art equipment and facilities.
Extremely patient and smooth with handling kids, the dentist will calmly divert any cries or fuss made to continue the necessary procedures for their dental checks.
8. Petite Smiles Children's Dental Clinic
A kid-friendly and cosy environment, Petite Smiles Children's Dental Clinic has one of the friendliest and nicest dentists in town.
Highly recommended for young children with dentophobia, parents can always feel safe and assured to leave their children in the hands of their dentists, who are known to be adept at handling children.
9. Pure NZ Dental
A dental clinic located at Bukit Timah, Pure NZ Dental aims to bring the kiwi warmth and hospitality right here to the heart of Singapore through their gentle dental care.
Relationship centred and family-focused, the clinic continuously provides quality dental services at value-added prices whilst maintaining a good rapport with you and your children.
A child-friendly place that always seeks to cater to your family needs, the clinic also provides comfort items such as blankets, music and coffee for you as well as toys and movies for your little ones.
10. Atria-City Dental Group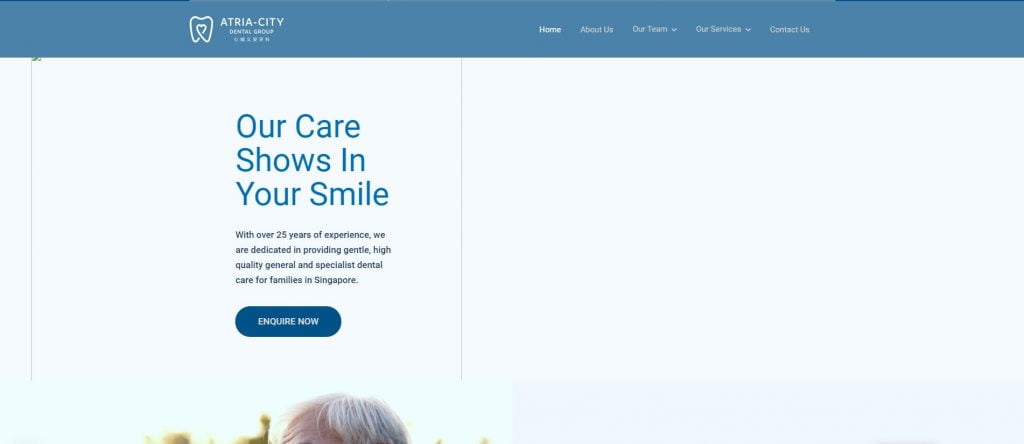 One that provides impeccable service and procedures that are wise, clear and ethical, Atria-City Dental Group is definitely an honest and reliable dental clinic that you can trust.
At the dental clinic, an excellent team of friendly and caring reception and dental assistants will be sure to patiently explain to you and your child the treatment options so as to help you understand better.
The clean, modern and cosy environment will also help to make your child feel at ease under the gentle care of proficient and friendly dentists.
Conclusion
Do you have any reviews and comments to share regarding our choices for the 10 Best Dentist for Kids in Singapore?
While SBO is committed to supporting our local businesses, we welcome any feedback and anonymous sharing regarding your experience with the listed paediatric clinics in Singapore.
We hope that this guide will be useful in helping you to make an informed decision when it comes to finding the best Dentist for Kids in Singapore.
While you are all occupied in taking care of kids, perhaps it is time for you to go for your dental checkup. Check out the list of the best dentist in Singapore!
Explore More Content