10 Best Acupuncture Clinics in Singapore to Get Your Qi Flowing [2023]
Many have concerns about taking a cocktail of drugs for health. Bypass this headache and channel natural energy in your body instead with acupuncture.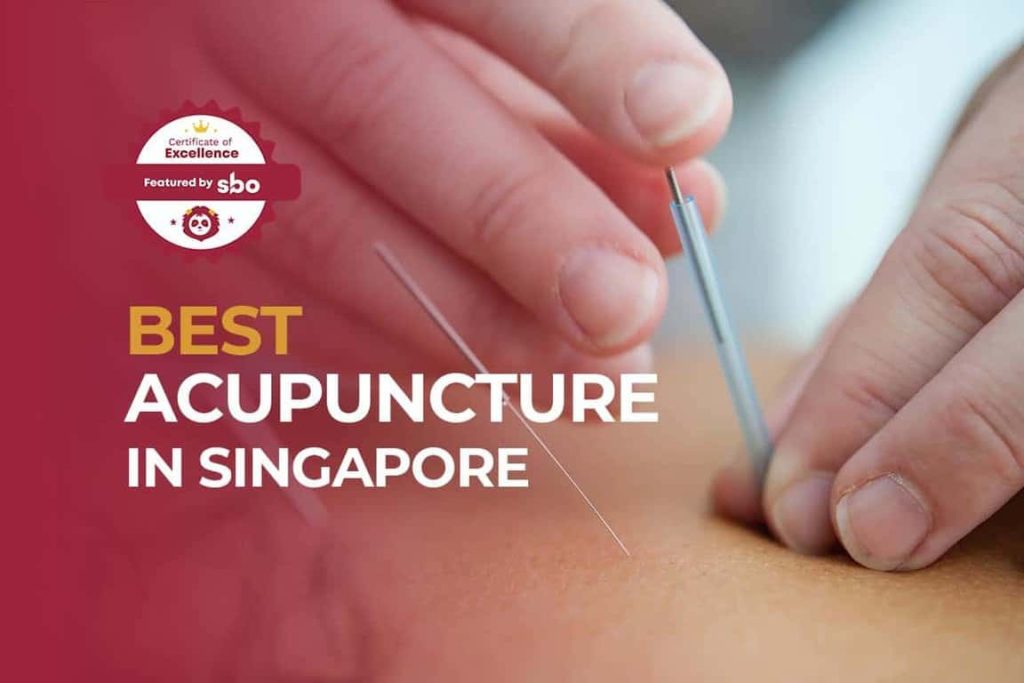 Whether you're working from home or back to in-person labour, taking care of your overall health has never been more crucial. Many have concerns about the net effects of taking a cocktail of supplements and more often than not, these random pills we pop don't really make us feel much better.
What if you could bypass this headache with treatment that doesn't include drugs and instead channels natural elements in your body to make you feel better? Regardless of whether you have a specific ailment or merely desire greater general well-being, visiting one of the best acupuncture clinics in Singapore may just be the fix you need.
1. Annie Tiang TCM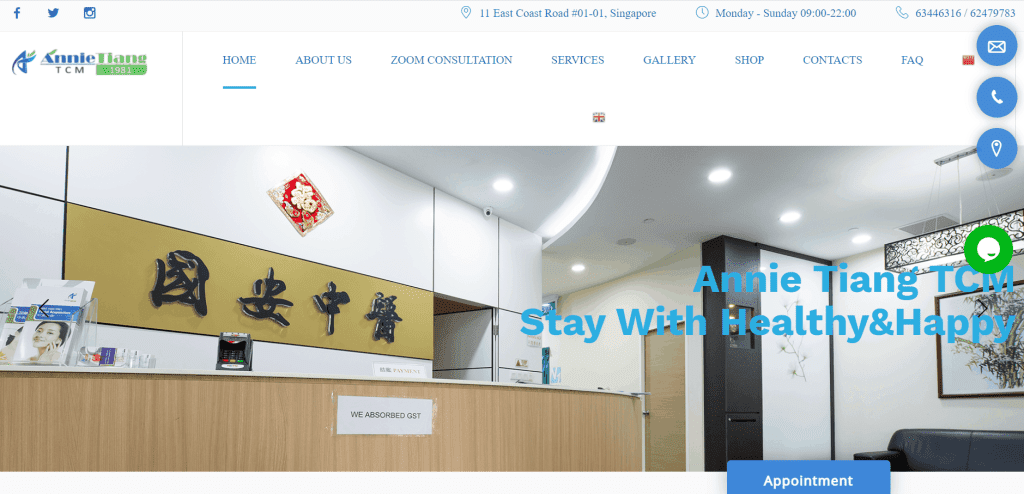 With over 30 years of service under its belt, this clinic lives up to its aspirations of providing quality care with the highest degree of professionalism.
Boasting a stellar array of physicians equipped with robust formal training in TCM, Annie Tiang TCM should be among your go-to places if you want assurance of standards. Plus, they have facial services too!
2. Wei's TCM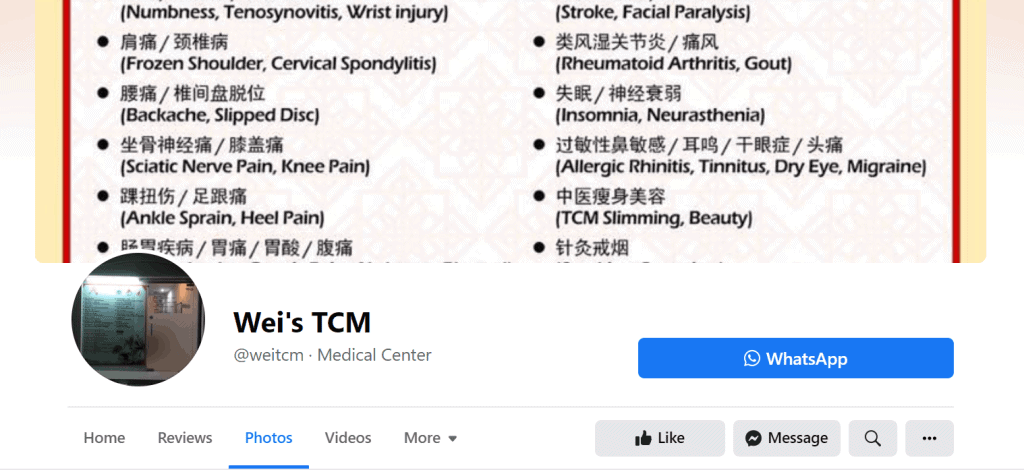 Have a sports injury or some other ailment that is limiting your movement? Wei's TCM may be just the place for you. Among testimonies of great experiences from this clinic, you'll be heartened to know that many who have gone through debilitating conditions, like being unable to walk due to a sprained ankle, have found themselves immediately better after a single session here. With very reasonable prices, this clinic is definitely worth a try.
3. Heritage TCM Clinic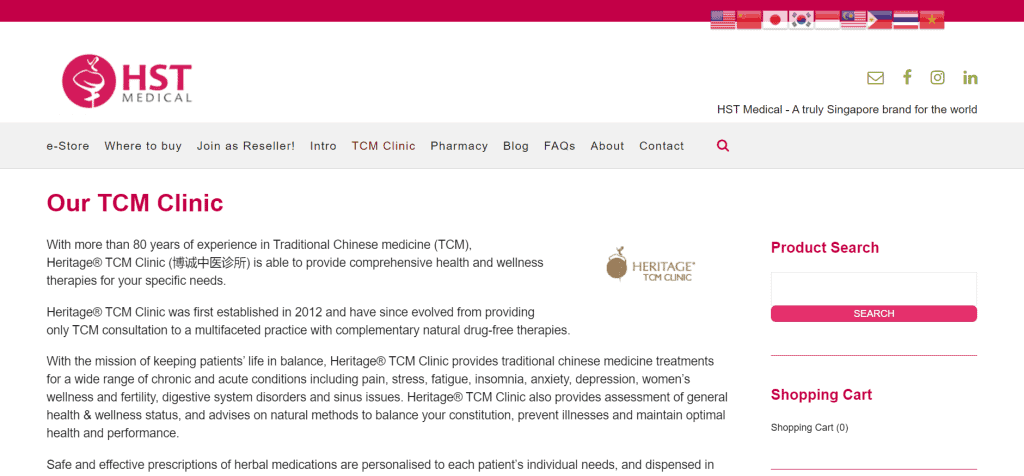 Boasting over 80 years of experience in practicing TCM, this clinic tackles a wide range of issues from digestive problems to fertility, and even insomnia.
More than that, it blends traditional treatments that have stood the test of time with accompanying alternatives like physiotherapy to give you an optimally-integrated experience.
With its all-encompassing methods and attention to quality, Heritage TCM Clinic undoubtedly stands among the best acupuncture clinics in Singapore.
4. ENOK Traditional Chinese Medicine Clinic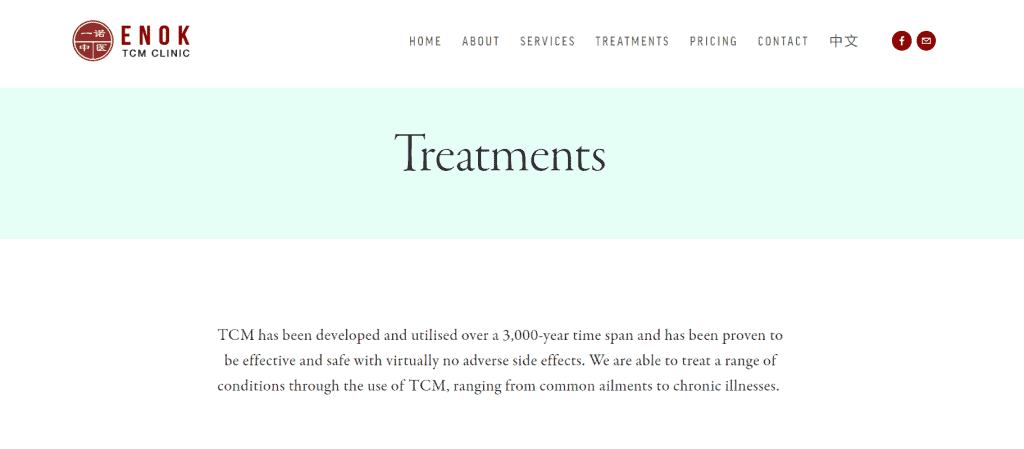 ENOK TCM Clinic provides more than just in-house treatments, but goes the extra mile to provide patients with dietary and lifestyle advice and guidance so that they may enjoy better health independently.
Ranked among the top Chinese Medicine clinics in Orchard, this clinic emanates sincerity in its services in a way that is immediately discernable to clients.
Besides the all-too-common bone and muscle ailment, ENOK also treats a wide range of issues such as eczema.
5. Yong Kang TCM Clinic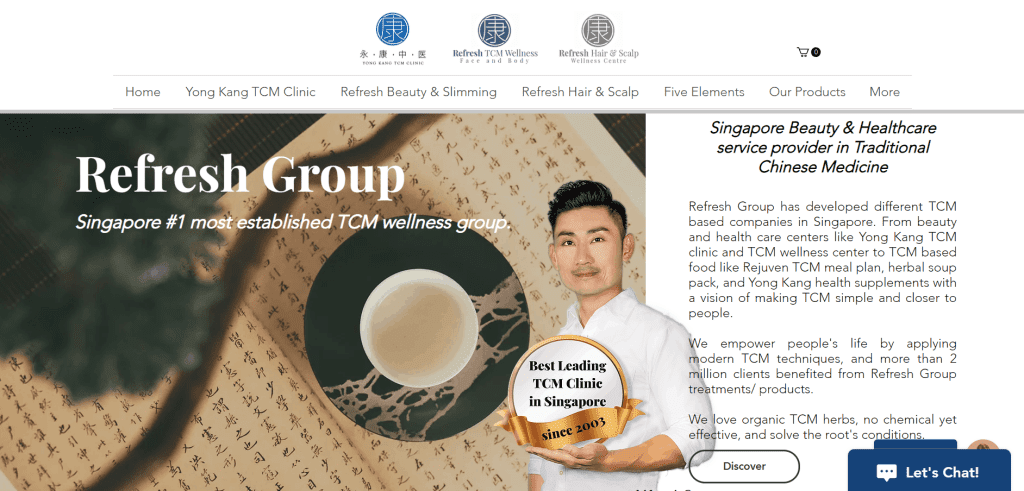 Besides providing a comprehensive range of treatments for the common cold and other acute and chronic conditions, this clinic also provides rehabilitative treatments that tackle more serious issues for clients such as those recovering from a stroke.
Using organic ingredients for its remedies, you can truly put your mind at ease with regard to the methods used at Yong Kang TCM Clinic.
6. Eu Yan Sang TCM Clinic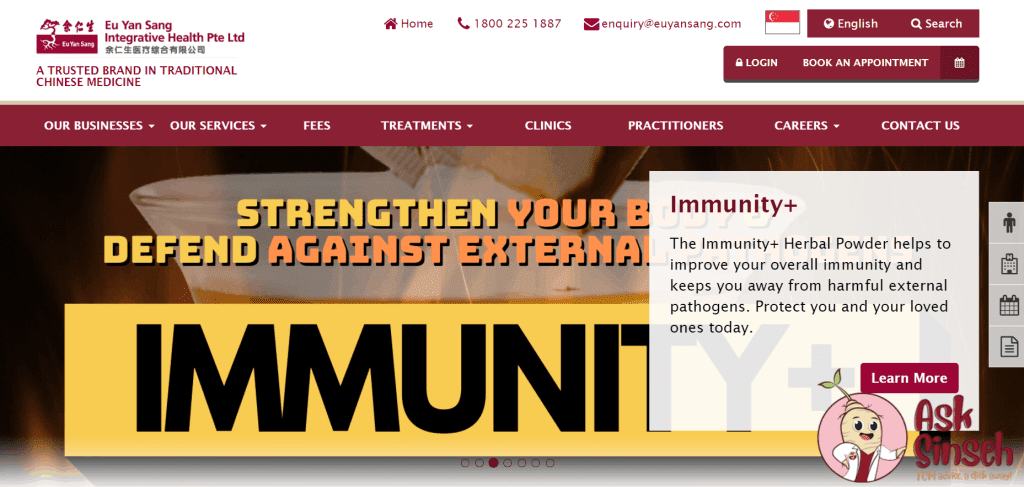 Eu Yan Sang is probably one of the most known household TCM brands, and for good reason too. With trusted products that have reached places as ranged as Hong Kong and Australia, its TCM Clinic naturally inspires faith by using these very same products.
If you're worried about going to a clinic during this period for non-emergency situations, fret not! Their branches offer free teleconsultations for existing patients.
7. Jin He Chinese Physician Clinic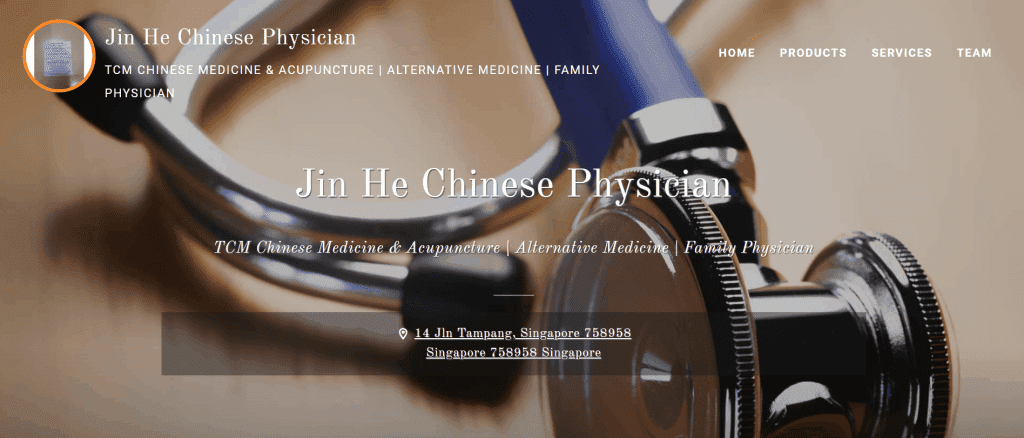 Located just a walk away from Sembawang MRT station, this clinic is a highly accessible option for those living in the North of Singapore.
Besides offering traditional treatments like acupuncture that are just as competitively effective as its counterparts, this clinic has also expanded its range of services to additionally include a hair salon, manicures and pedicures, and even eye lash extension services!
8. Tat Fong Chinese Medicine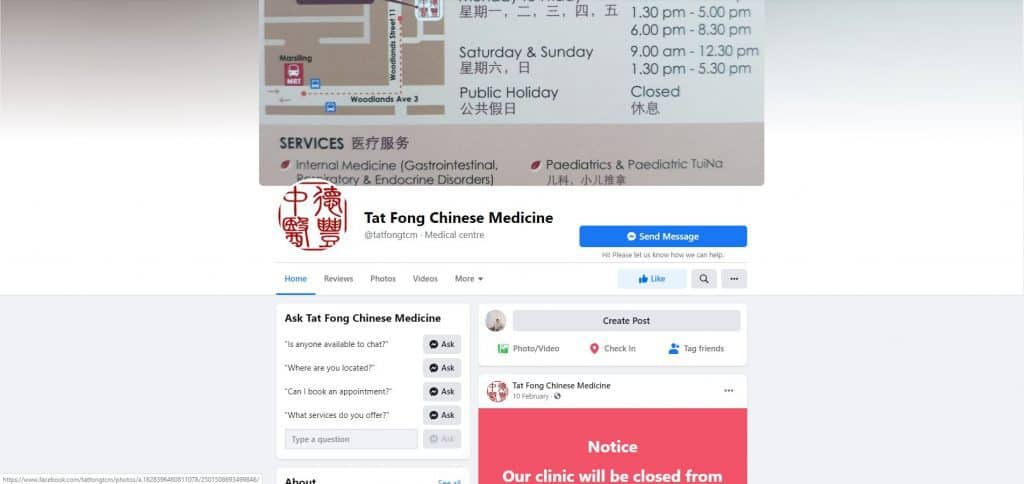 Operating since 1992, this clinic has an excellent track record of proven results with numerous repeat customers who have reported experiencing almost immediate improvement over a span of just a couple of days after receiving treatment.
With effectively executed treatments like acupuncture and the tuina massage, this may be the place for you to resolve that recurring backache, among other things.
9. Wann Aun TCM Clinic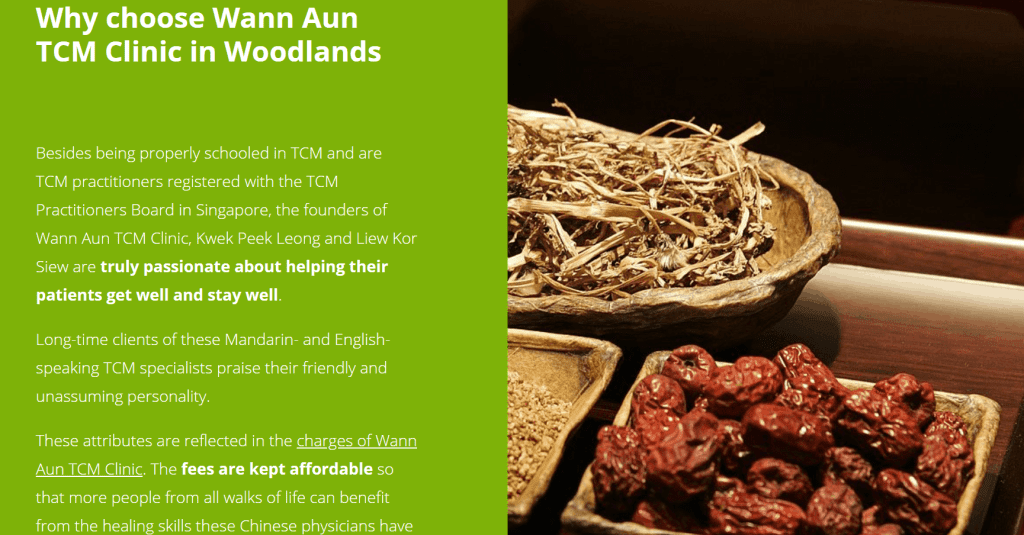 This clinic aims to provide affordable, effective TCM treatments to the average person. With its aim of helping clients to achieve greater independence from medicine and higher overall immunity, its approaches which promise little to no side effects from the herbal remedies used are offered alongside great customer service, as attested to by former patients.
10. GOW TCM Healthcare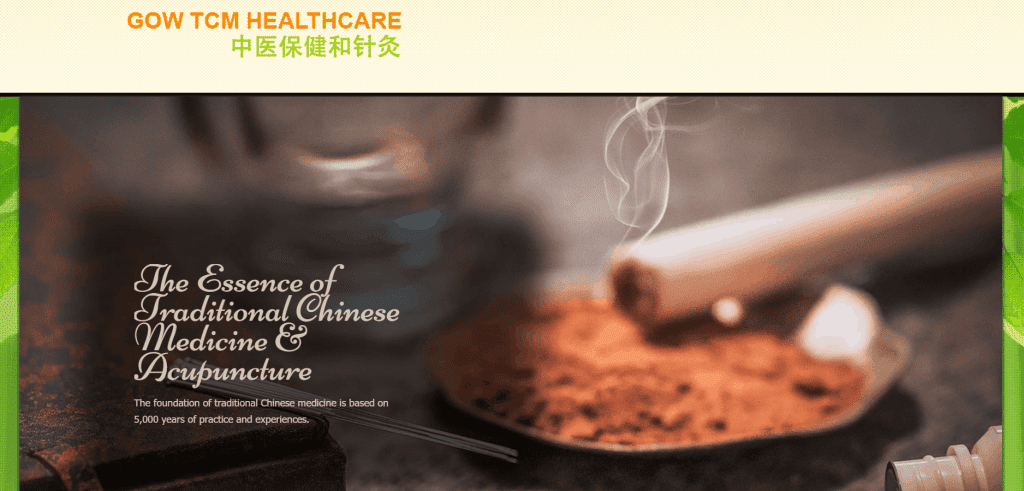 Physician Esther Gow came to the TCM scene after being inspired by witnessing its healing effects on her relatives when her father, a self-taught herbalist, used it to treat her relatives.
Along with decades of experience and formal training, her international array of patients is proof of the effectiveness of her methods which include but are not exclusively acupuncture.
If you're looking to achieve outcomes like weight-loss and stimulating hair growth, this may just be the solution you need.
Conclusion
Do you have any reviews and comments to share regarding our choices for the best acupuncture clinics in Singapore?
While SBO is committed to supporting our local businesses, we welcome any feedback and anonymous sharing regarding your experience with the listed acupuncture clinics in Singapore.
We hope that this guide will be useful in helping you to make an informed decision when it comes to finding the best acupuncture clinics in Singapore.
Featured Image by Katherine Hanlon on Unsplash
Explore More Content