10 Best Stationery Stores in Singapore to Pen Down [2023]
Swing over to the 10 best stationery stores in Singapore for everything you need and more!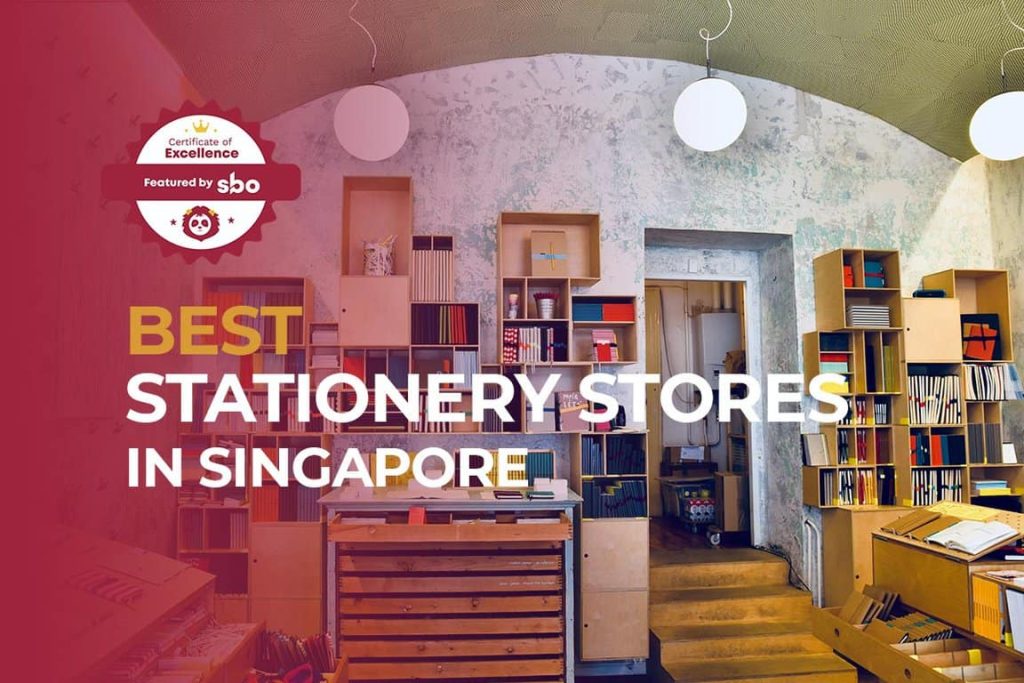 We used to remember stationery stores as drab and old-school, manned by grumpy-faced aunties with gruff replies.
Over the years, stationery stores have evolved with international brands entering the market, like Tokyu Hands and more. They sell plenty of vibrant, quirky, and even adorable products that can range from pens to craft and art materials.
Where do you go if you want to buy the newest stationery or browse unique supplies to gift? Here is a guide to finding the 10 best stationery stores in Singapore!
1. Overjoyed – Art, Craft, Design, Stationery, Material, Pen Store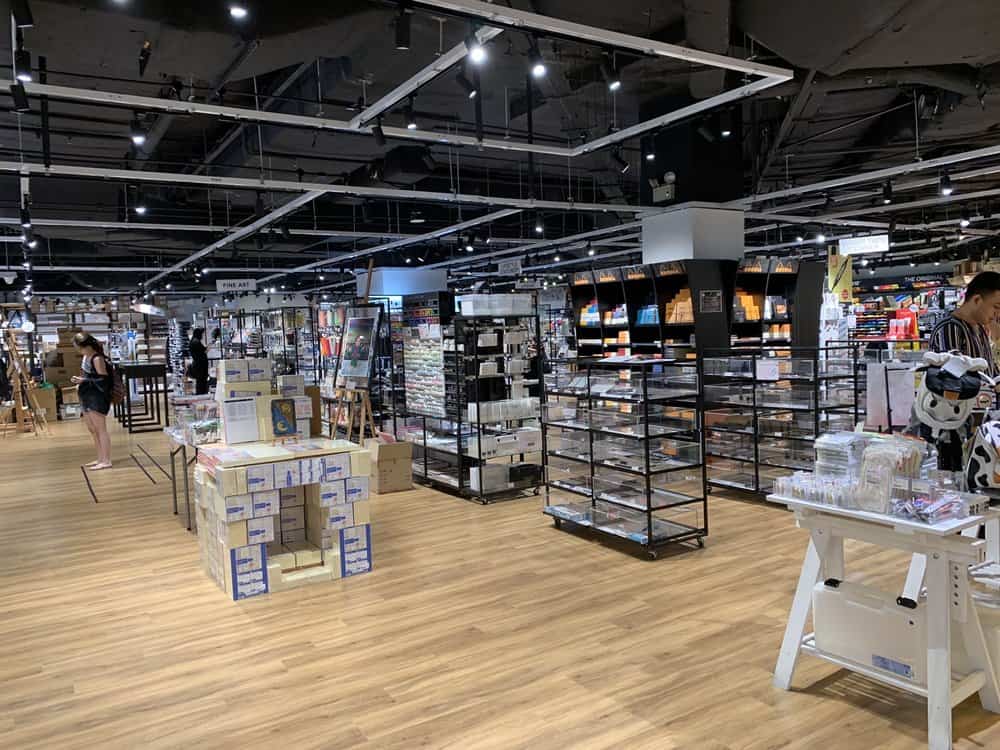 From stationary to fine art and lifestyle products, Overjoyed is where you'll find happiness browsing through endless rows of carefully selected brands and items.
It also has a special section dedicated to kids' craft, as well as regular workshops and events that you can participate in. Learn fun things like oil painting, sketching, and Chinese calligraphy on-site!
Here are some of its staggering number of brands that you can expect to find:
Clairefontaine
Midori
Strathmore
Schmincke
Shinhanart
Escoda
Tachikawa
2. NBC Stationery & Gifts (Raffles City)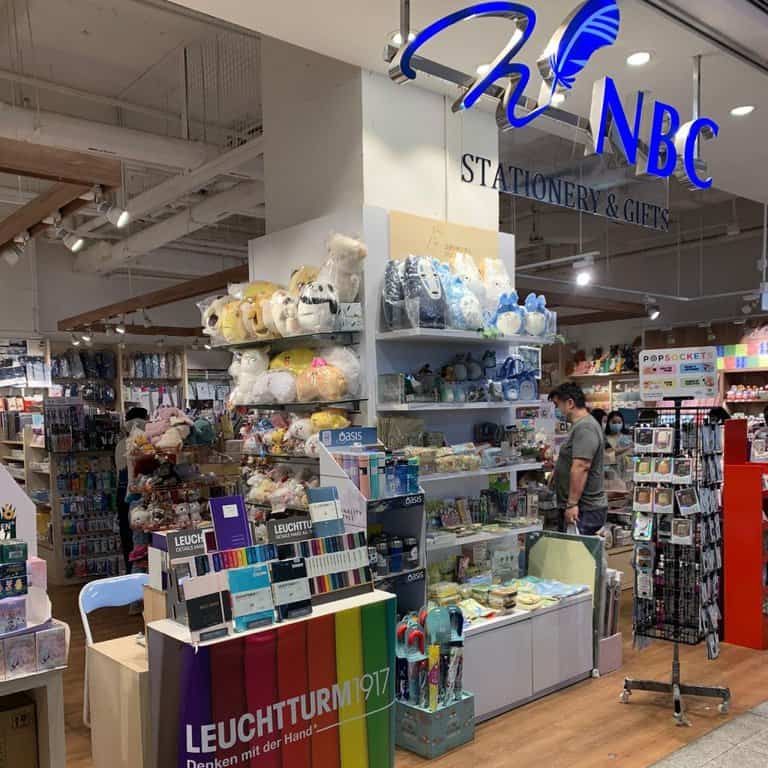 NBC Stationery & Gifts began its journey in Singapore back in 1983 as a stationery corner inside the first Kinokuniya store in Liang Court Shopping Centre.
Today, it has expanded to 6 outlets in Singapore, and it stocks a wide selection of fine stationery and modern craft materials. They include:
Japanese specialty washi tapes
Limited edition writing instruments
Organisers
Planners
Journals
Japanese calligraphy supplies
Most of these items are directly imported from Japan, which assures you of their quality and detail.
3. Straits Art Company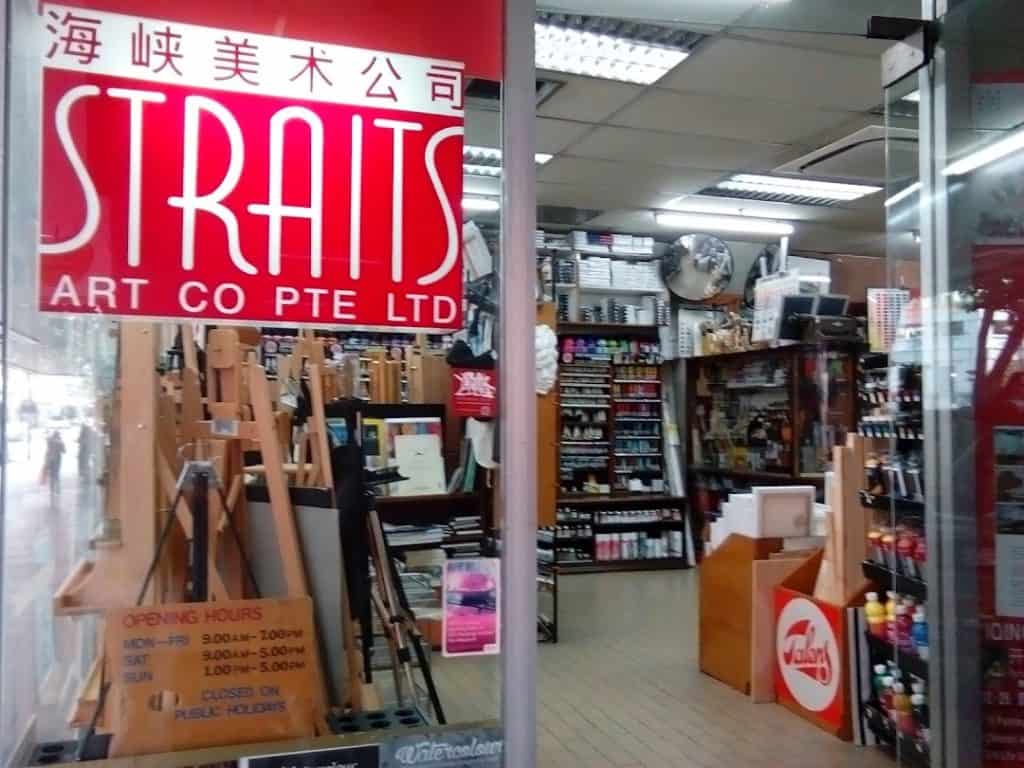 Straits Art Company was established by first generation Nanyang Academy of Fine Arts (NAFA) student, Mr Tay Long, back in 1947.
He set up the shop with the main aim of providing painters like himself access to materials that were not easily available to the general population back then. The original shop on Stamford Road became a popular place to buy these art materials, and soon expanded to include a second floor displaying many local works of art.
Since then, it has shifted to its current location today, with its direction shifted towards an emphasis on fine arts instead. You can find these reputable brands here:
Rembrandt
Sennelier
Lefranc & Bourgeois
Holbein
Old Holland
Nevskaya Palitra (White Nights)
4. Elephant & Coral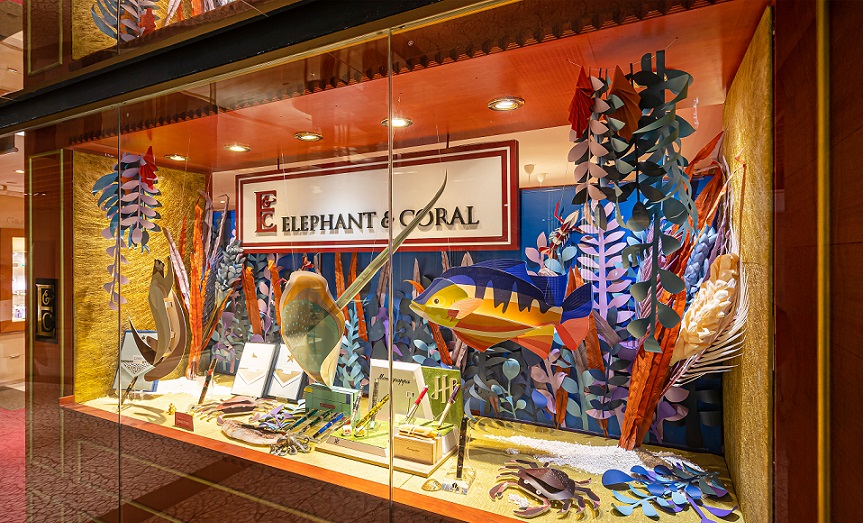 Elephant and Coral is a luxury lifestyle product specialist that has been around since 1996.
It offers rare and highly prized products like luxury pens, fine stationery, and desk accessories. It first began its foray in selling fine pens, desk accessories, and the finest gifts for collectors and one-of-a-kind occasions.
As it grew over the years, it has since widened its offerings to include other products like personalised fine stationery, a pen and collection assessment service, and it can even procure rare writing instruments for those who desire them.
Its bespoke fine stationery service department, Chelsey Papier, advises and consults with you to create the best notes and papers using Crane's premium cottonseed-derived paper.
5. PaperMarket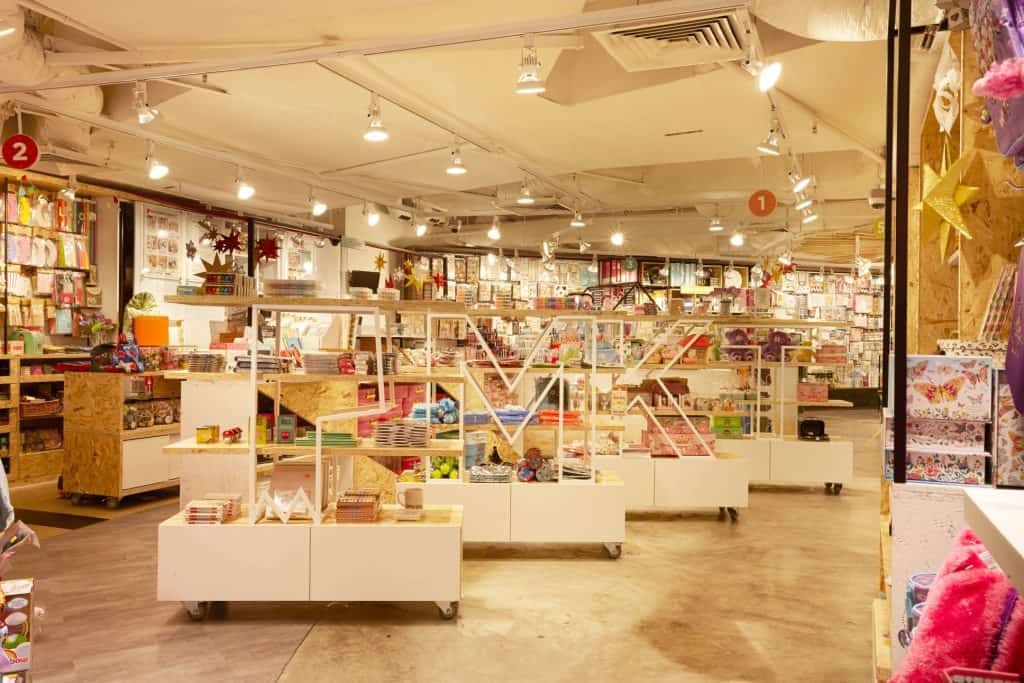 PaperMarket has been around since 2005, offering the latest crafting supplies and maker trends.
It has a huge range of products from art and crafting, craft kits, to lifestyle and wrapping paper. It also conducts workshops, including corporate workshops and private parties.
Some of the things that you can expect to find are:
Washi tapes
Calligraphy tools
Stickers
Albums and scrapbooks
Resin art kits
They also stock products from these well-established brands:
Kate Spade
Ann Williams
Crayon White
Kai
6. Think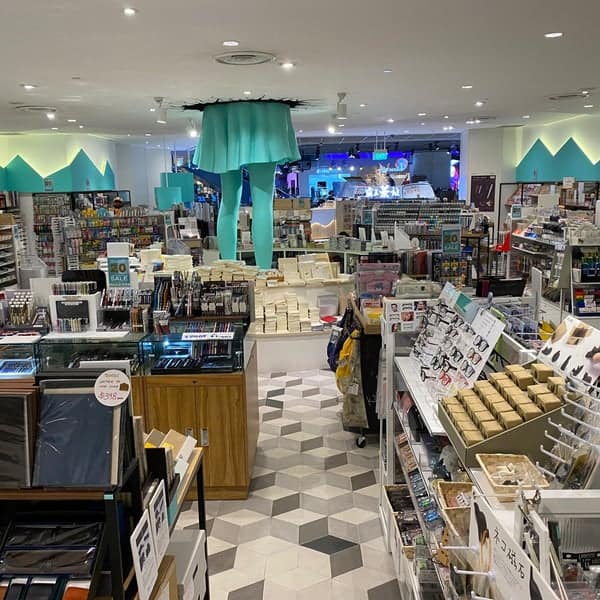 THINK is a modern concept lifestyle stationery shop run by a group of members who are experienced in stationery products and stationery enthusiasts.
Check out their wide range of stylish and high-quality for your personal use and lifestyle products imported from Europe and Japan.
Some examples are:
Kobe Ink
Interior Globe
Watanabe Book Note
Flatty Work
7. Cityluxe WorkRoom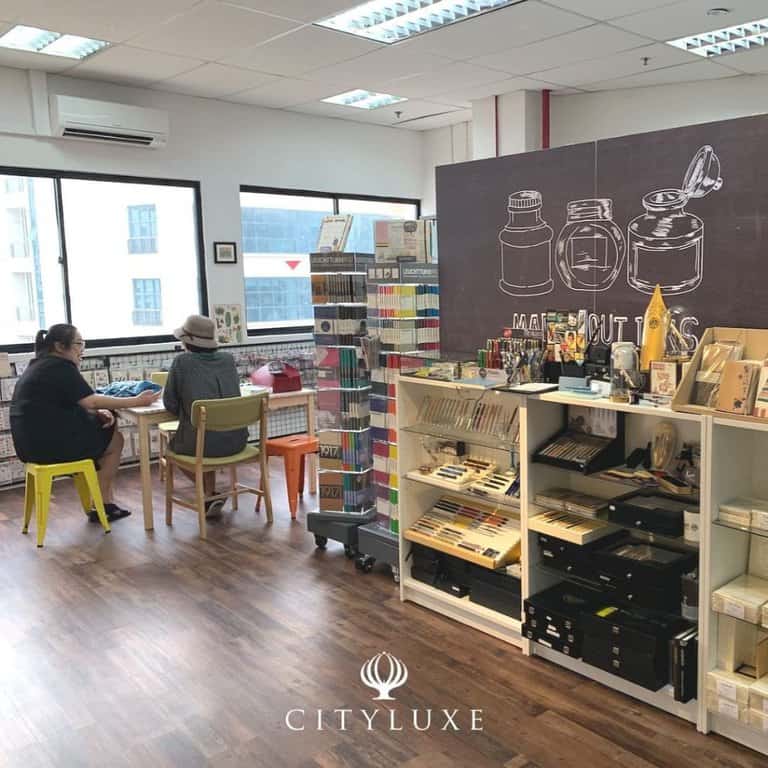 Cityluxe was created from a love of travel.
Step into a haven filled with washi tapes, journaling supplies, fountain pens and more. There are also private rooms for you to lounge in and have a cuppa while enjoying the music.
Test different pens, fountain inks, paper, and washi tapes as much as you'd like to. Use them for your journaling fun and let them spark inspiration and creativity!
8. Krafers' Paradise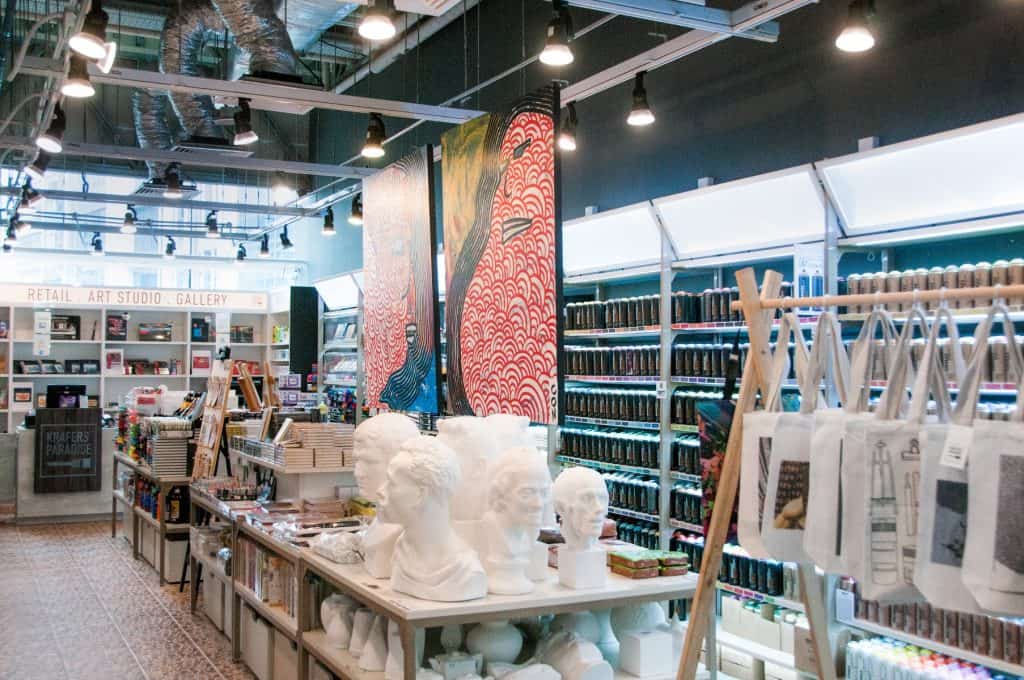 Krafers' Paradise features a curated selection of premium art and craft supplies.
It has been a leader in retail art supplies for over a decade, and is also the only distributor of Montana Cans in Singapore. Other than providing art supplies, it also supports independent and budding art.
The store created the Krafers' Paradise Outreach Programme in 2018 which includes a number of admirable initiatives. Some of the supplies you can find here are:
Brushes
Aprons
Canvases
Boards
9. Art Friend (Plaza Singapura)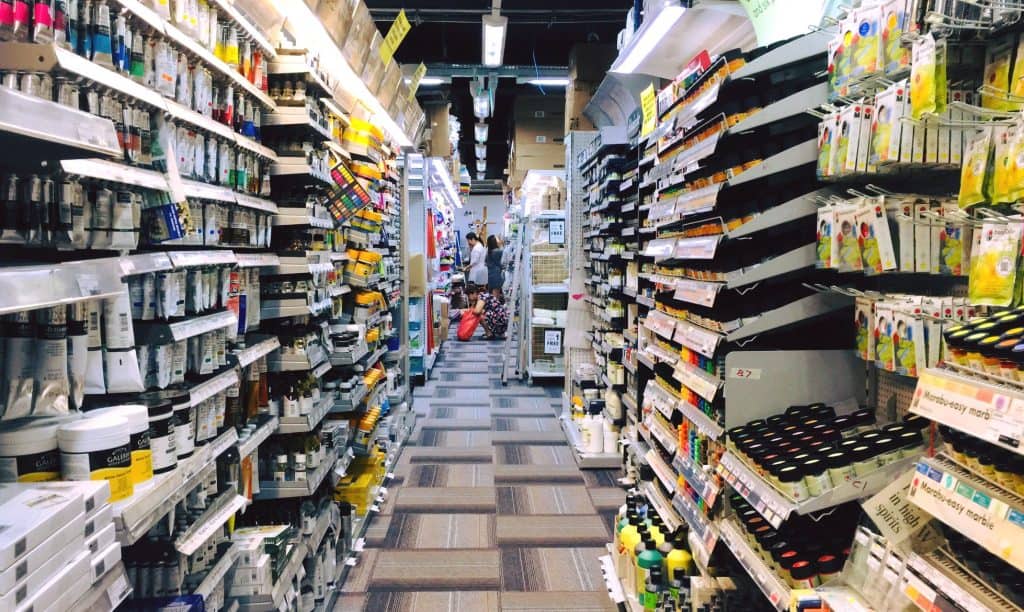 Art Friend has been around since 1981, serving graphic artists, fine art artists, businesses and hobbyists in the design industry.
It also sources the newest and most unique products. Here, you can find plenty of art materials, from markers to pens, boards, sculpting and modelling supplies as well.
There are a number of brands that are exclusively carried, like:
Elmer's
Chartpak
Martha Stewart Crafts
Aristo
Artograph
10. LAMY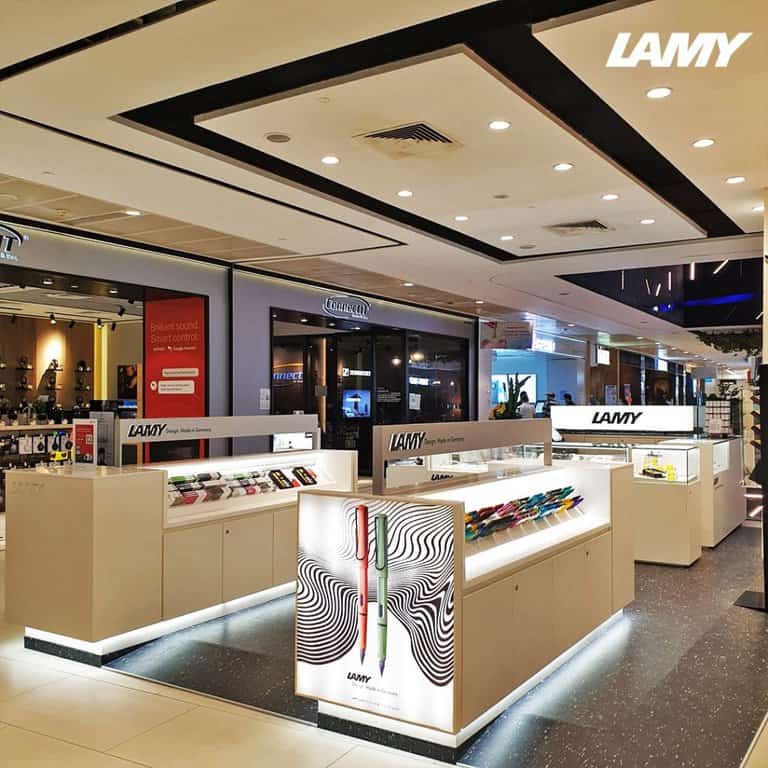 German brand LAMY has a rich history that goes back to the 1930s. In 1952, the first LAMY fountain pen was marketed to the mass market and the brand was officially born in 1966.
Today, it is a proud award-winning business that has flourished from an independent family business to a globally recognised and successful writing instrument brand.
LAMY has created 200 pen models in over 26 collections and bagged home over 100 design awards. At its shops, you can find a stunning array of writing instruments and accessories.
Conclusion
Do you have any reviews and comments to share regarding our choices for the best stationery stores in Singapore?
While SBO is committed to supporting our local businesses, we welcome any feedback and anonymous sharing regarding your experience with stationery stores in Singapore.
We hope that this guide will be useful in helping you to make an informed decision when it comes to finding the best stationery stores in Singapore.
Featured Image by deepigoyal on Unsplash
Explore More Content