10 Best Online Shopping Sites in Singapore for Your Weekend Shopping Spree [2023]
Tag along as we show you the 10 best online shopping sites in Singapore to shop till you drop!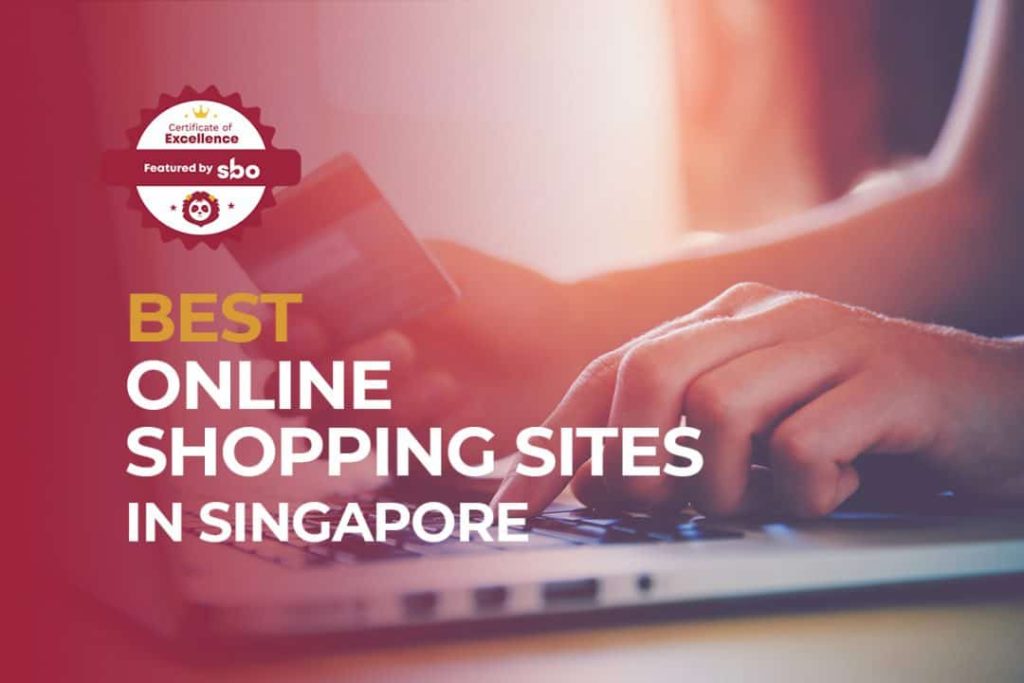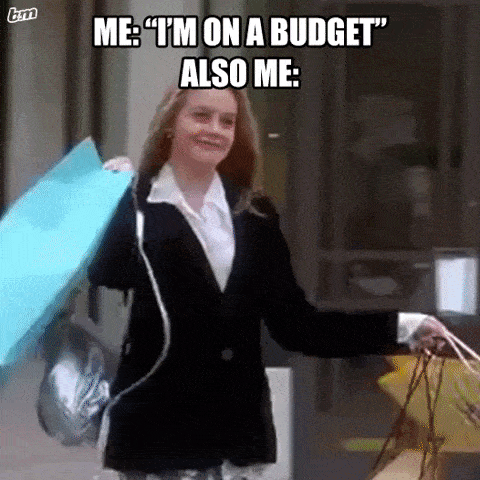 Have you been trying to get your hands on the new headphone just launched in the market? Or has your kitchen cupboard run out of your favourite instant noodles? Or have you recently been staring at your wardrobe, thinking to yourself that you don't have any clothes to wear again? Fret not. We've got you covered.
In this article, we have compiled a list of the 10 Best Online Shopping Sites in Singapore to help you find the item you want while saving time and hassle. You may even save money from all the rebates and promo vouchers that are pretty much widely available!
1. Lazada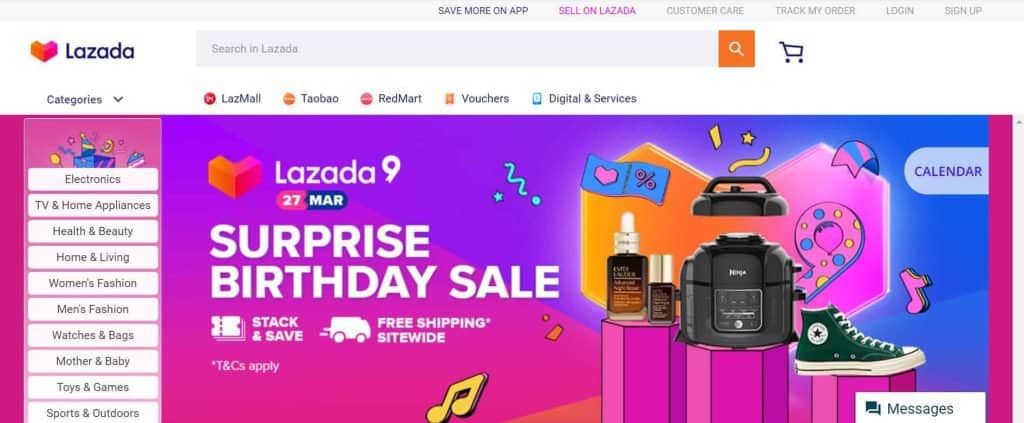 Pretty sure you've seen those Lazada Birthday Sale advertisements featuring Korean heartthrob Lee Min Ho and local television host Michelle Chong everywhere on media platforms.
Currently owned by the Alibaba Group, Lazada is an e-commerce business site serving across its six markets in Southeast Asia, including Singapore.
With six different types of delivery options available for its online shoppers, you have the option to select the best delivery method for your goods from any of the categories below:
Electronic Devices
Electronic Accessories
TV & Home Appliances
Health & Beauty
Babies & Toys
Groceries & Pets
Home & Lifestyle
Women's Fashion
Watches & Bags
Sports & Lifestyle
Automotive & Motorcycle
2. Zalora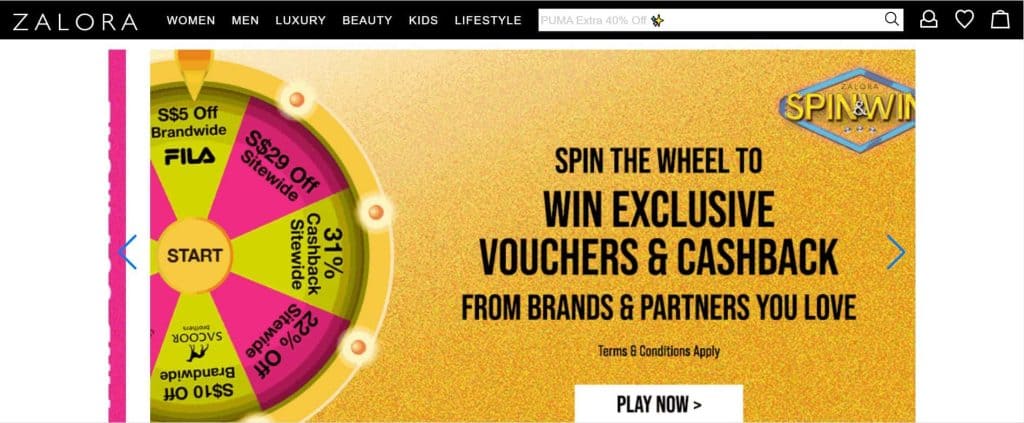 An e-retailer founded by Kinnevik AB and Rocket Internet, Zalora has operations in several South-East Asian countries, including Singapore.
As Asia's Online Fashion Destination, Zalora aims to create endless style possibilities through an ever-expanding range of products from the most coveted international and local brands.
3. Carousell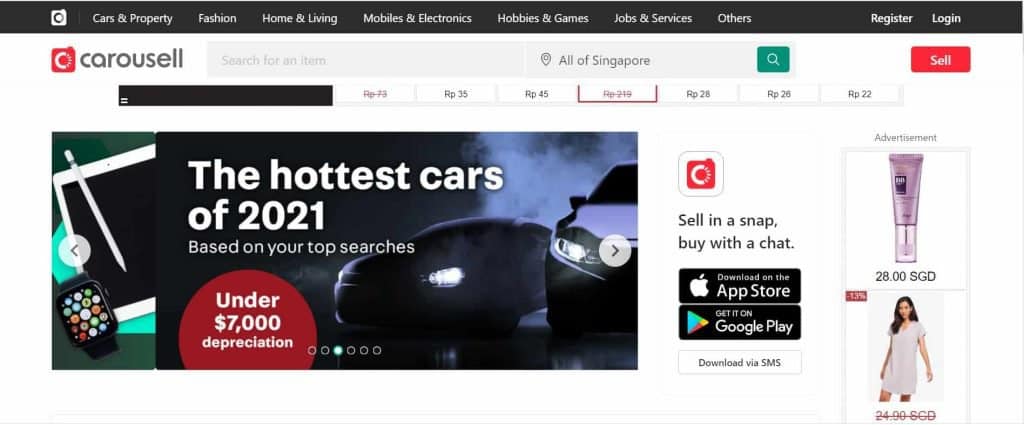 Founded in Singapore by co-founders Quek Siu Rui, Lucas Ngoo, and Marcus Tan, Carousell has come a long way since 2012, when it was started by the trio, who were inspired by their year-long internships in Silicon Valley start-ups while studying at the National University of Singapore
One that allows its users to "Sell in a snap, buy with a chat", Carousell is a marketplace where people come together to spark greater possibilities.
Headquartered in Singapore, Carousell also operates in Malaysia, Indonesia, the Philippines, Cambodia, Taiwan, Hong Kong, Macau, Australia, New Zealand and Canada.
4. Redmart

Ever since the Covid-19 outbreak that resulted in a lockdown in Singapore, Redmart has been pretty much in high demand among local grocery shoppers. A subsidiary of the Lazada Group, Redmart is a distinguished online grocery store that makes every Singaporean's life easier & more convenient through its wide range of pocket-friendly products and hassle-free services.
Having used to work at Redmart's warehouse as a grocery picker during my school holidays, I can assure you on my part that the quality check at its warehouse in Singapore is pretty stringent.
If you love to cook at home but find it tiresome to step out of your home to get your groceries, then Redmart is the grocery store for you.
5. HipVan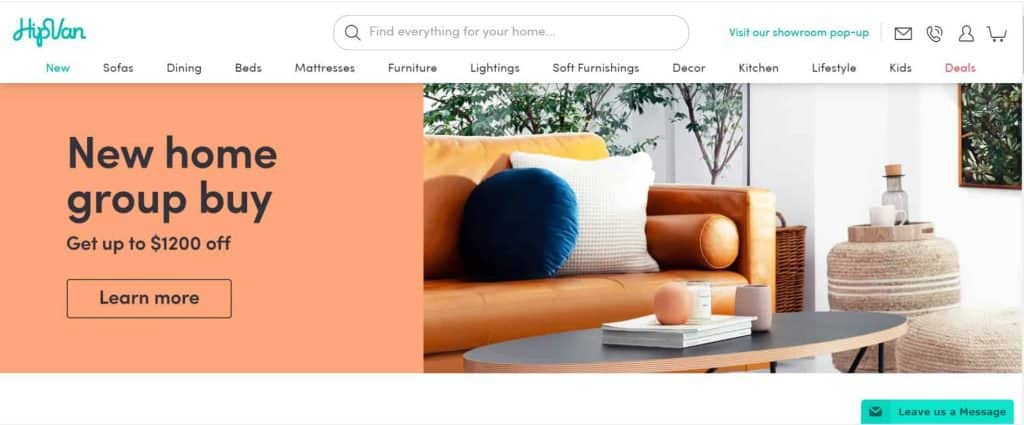 A Singapore start-up that "wants to make shopping sofas, tables, lights and appliances not only exciting but light on the pocket too", HipVan is an online furniture store for stylish designs, quality products at honest prices.
With styles ranging from Scandinavian to minimalist to bohemian resort, HipVan has over 5,000 unique designs that you can choose from to help you create the home of your dreams.
6. Amazon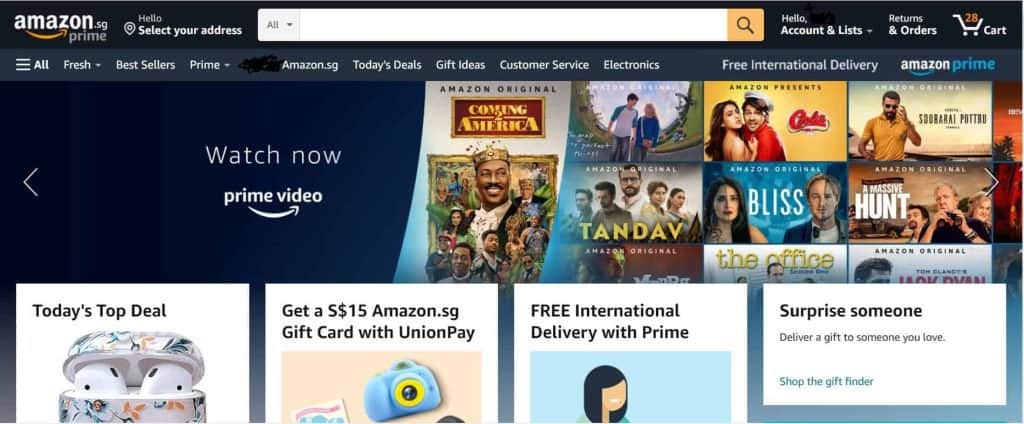 With a mission is to be Earth's most customer-centric company, Amazon is guided by four principles: customer obsession rather than competitor focus, passion for invention, commitment to operational excellence, and long-term thinking.
The world's largest online marketplace, AI assistant provider, live-streaming platform and cloud computing platform, Amazon is definitely not one to be missed in the 10 Best Online Shopping Sites in Singapore!
7. ASOS

One that believes in a world where you have total freedom to be you, without judgement, ASOS makes sure that everyone has an equal chance to discover all the amazing things they're capable of – no matter who they are, where they're from or what looks they like to boss.
An advocate of healthy body image, ASOS also does not conform to stereotypes and has worked with more than 200 models to represent their audience!
8. Love, Bonito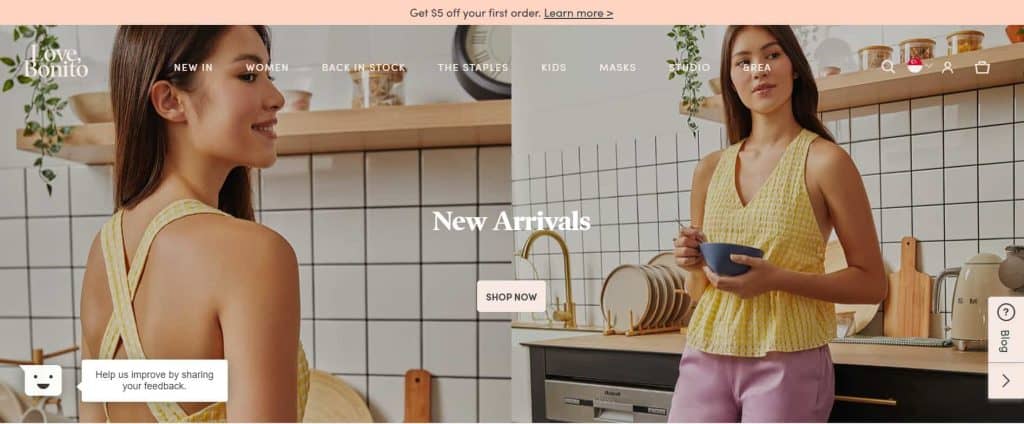 At LB, they believe that dressing well is just a means to an end and that their end goal is for women to stand a little taller, speak a little louder, shine a little brighter.
Hence, LB aims to help you find the clothes that let you be you – unabashed, uninhibited, undeniably, you.

9. SHEIN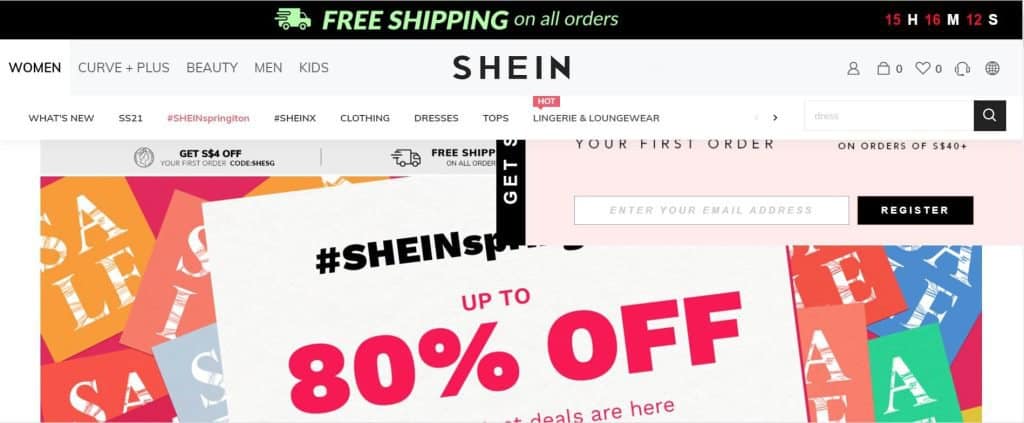 An international B2C fast fashion e-commerce platform, SHEIN upholds the philosophy that "everyone can enjoy the beauty of fashion."
One that prides itself on offering on-trend styles catering to both young women and teens, SHEIN continues to stay on top of the latest fashion trends from around the globe while rapidly bringing these styles to you, without you breaking your bank.
10. Pomelo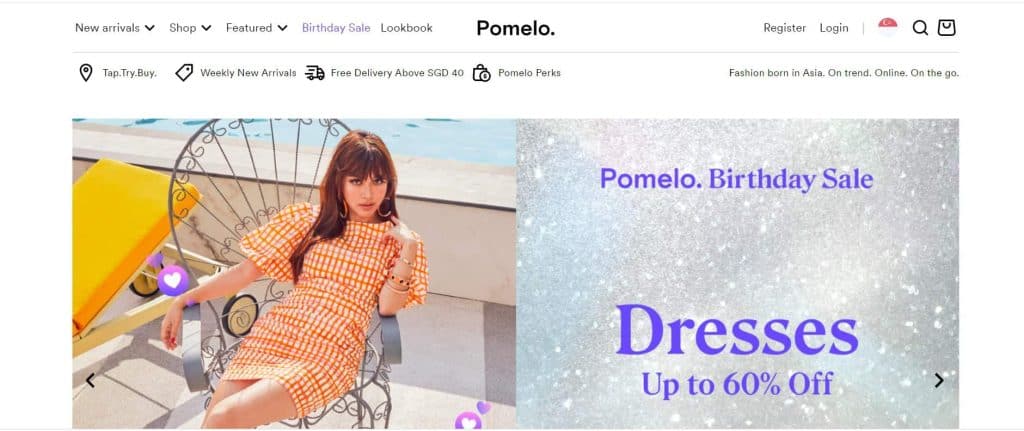 A Thailand-based e-commerce website that is launched in 2013, Pomelo is a modern fashion brand born in Asia with a global mindset: on-trend, online, on-the-go.
With an undisputable sense of style at an unparalleled price, Pomelo aims to offer women everywhere their best look to become their best selves.
Conclusion
Over the past decade, the e-commerce market has grown massively due to its convenience and easy to purchase nature.
We hope that this guide has been useful in helping you find the best online shopping sites to give you the best possible shopping experience.
In addition, SBO also welcomes any feedback and reviews regarding your experience with the listed 10 Best Online Shopping Sites in Singapore.
Explore More Content