19 Best Online Grocery in Singapore for a Hassle-Free Online Shopping Experience [2023]
Just click, pay and let the groceries come to you!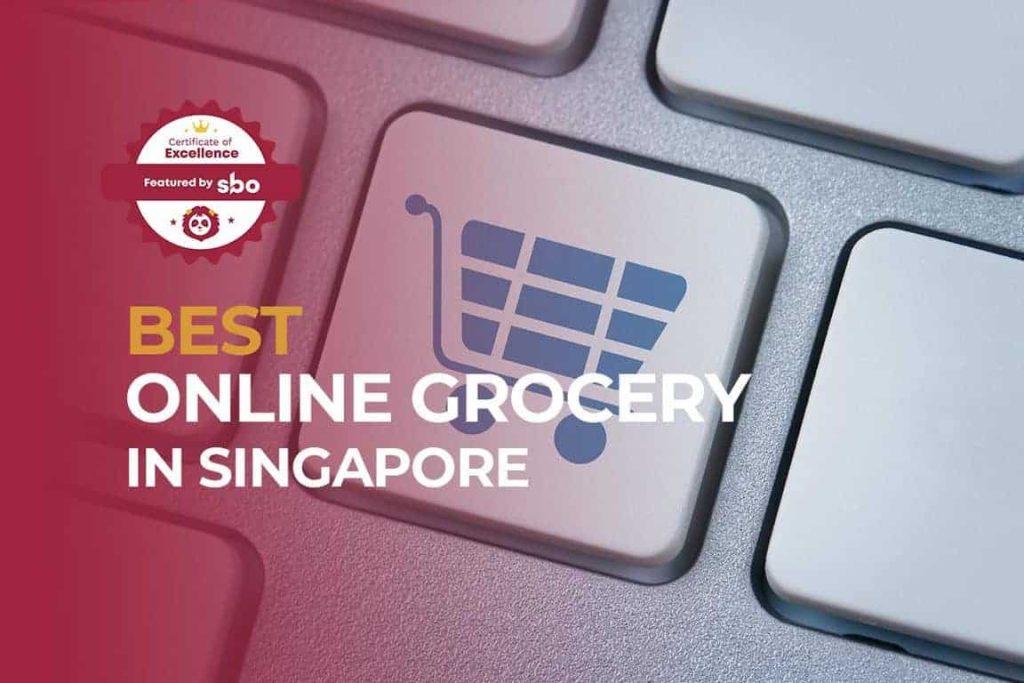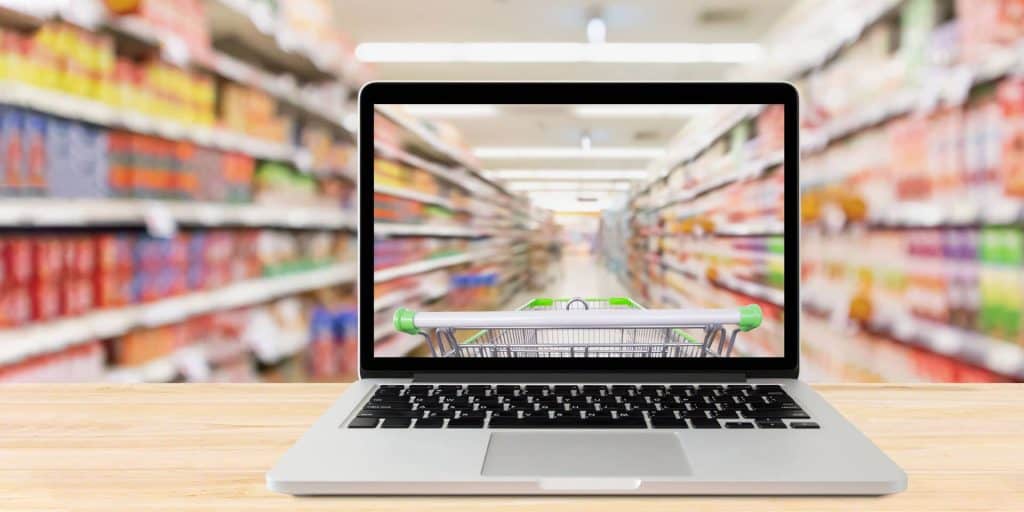 Shopping for groceries has never been easier with online grocery stores in today's digital world!
Gone are the days when you can only do shopping at the physical stores outside the comfort of your homes. Everything and anything can now be purchased at the click of a button without the need to step out of your home – yes, including groceries!
Check out the 20 Best Online Grocery in Singapore for an easy and convenient grocery shopping experience to get the freshest ingredients delivered to your doorsteps within the snap of a finger!
1. Redmart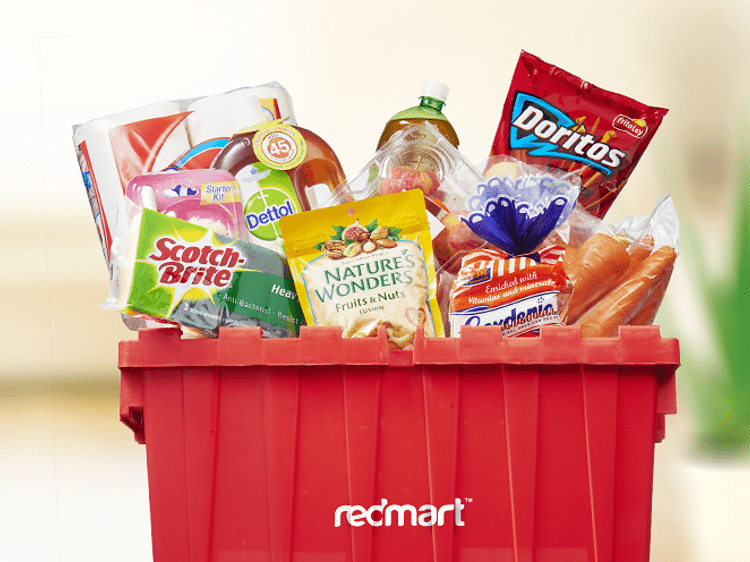 If you're looking to shop for a month's worth of groceries, you may want to consider shopping at Redmart.
Redmart offers you a wide selection of goods including global exclusives such as Sainsbury's, Woolworths, LOTTE Mart, China Mart, KMart, JMart, India Mart, Try Swedish, etc.
If you are purchasing quite an amount of groceries, it would also be easy for you to hit the minimum spend of $60 for free delivery too!
2. Amazon Fresh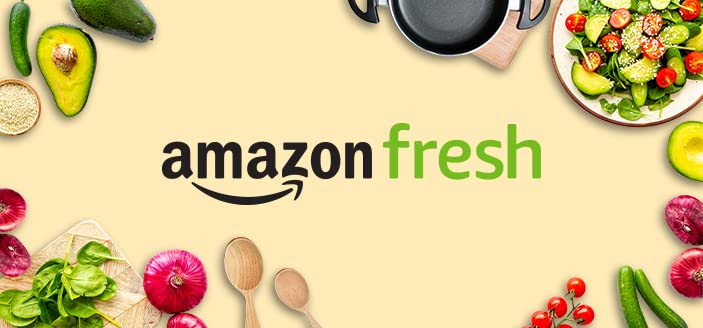 Offering you the best of shopping and entertainment from Amazon, Amazon Fresh provides its shoppers with an ultrafast two-hour grocery delivery service to bring your groceries to you within the same day of purchase.
For Amazon Prime members, you'll also be able to enjoy exclusive free delivery for all chilled, fresh and frozen products at amazing prices.
3. Zairyo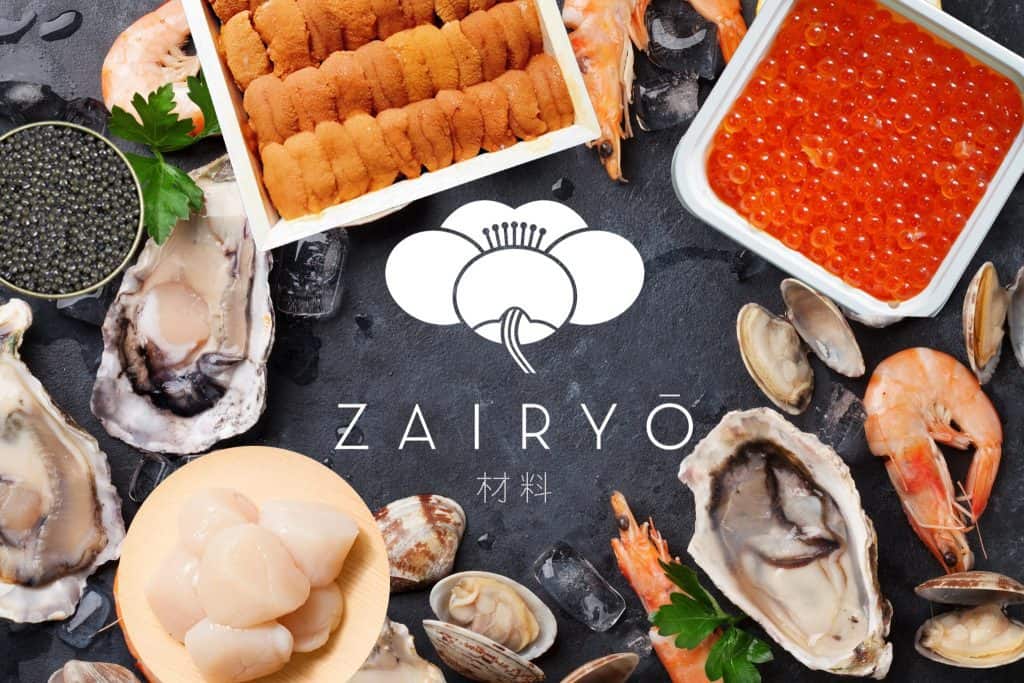 Whether you're a huge fan of Japanese cuisine or a food-savvy eater looking for the freshest ingredient, Zairyo offers you the best of both worlds.
Zairyo, which translates to 'Ingredient' in Japanese (材料), is a Japanese gourmet grocer based online that offers a selection of freshly-imported food products that will equip all foodies with the best material and canvas to create your very own culinary escapades at home.
As proud suppliers to Japanese restaurants big and small in Singapore, Zairyo also has direct access to the Uni auction and flies in fresh produce from Toyosu Market four times a week.
4. Cold Storage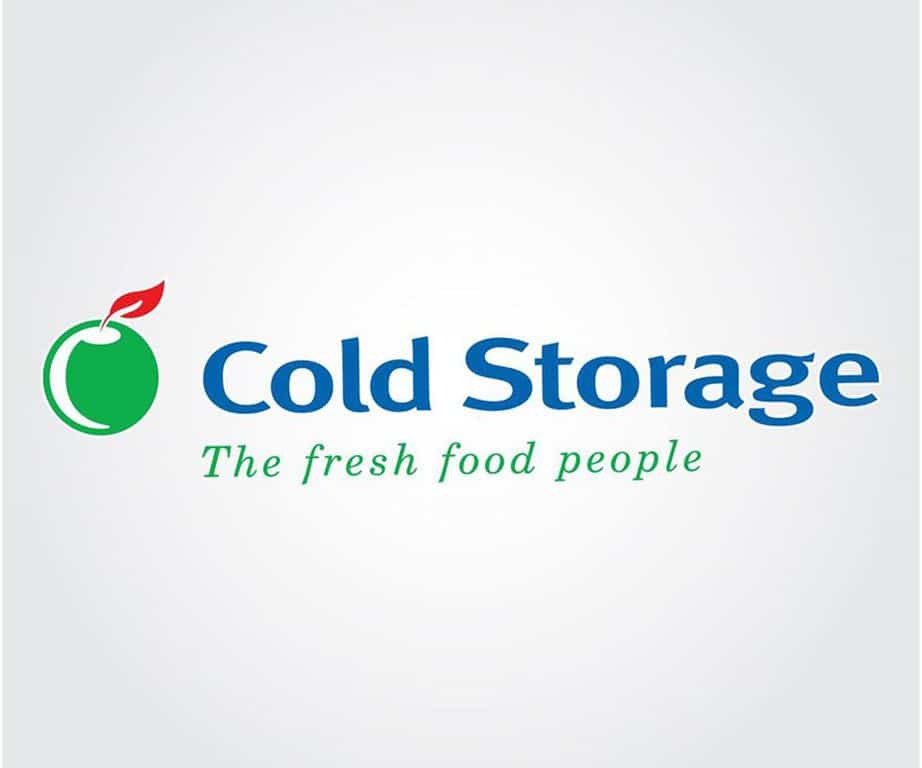 Born in Singapore in 1903, Cold Storage started out as a homegrown merchant of fresh, quality meats and dairy products, and is today a pioneer in bringing quality and exclusive products from around the world to the well-travelled and the residents of Singapore.
Dedicated to delivering fresh, quality food at great prices, you can never fail to get the freshest range of fresh produce at Cold Storage.
Besides offering your usual food ingredients, Cold Storage also has a varied selection of Organic Produce & Delicatessen, as well as Beer, Wines & Spirits that include Sake, Umeshu & Chinese Wine.
5. Little Farms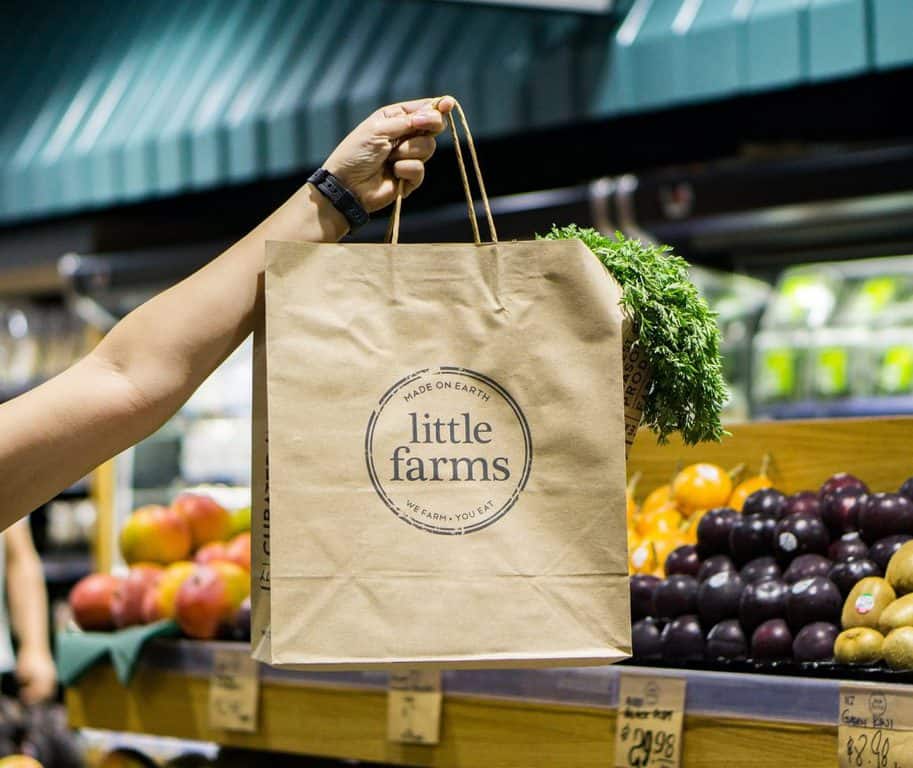 Specialising in the highest quality and freshest all-natural and organic produce, meats, seafood, dairy and grocery, Little Farms sources its produce from trusted, independent suppliers and farmers in Australia, Europe and elsewhere around the world.
Besides keeping their costs low by cutting out the middleman to pass the savings on to you, Little Farms also offers free and same-day delivery from Monday to Sunday on online orders over $100.
6. The New Grocer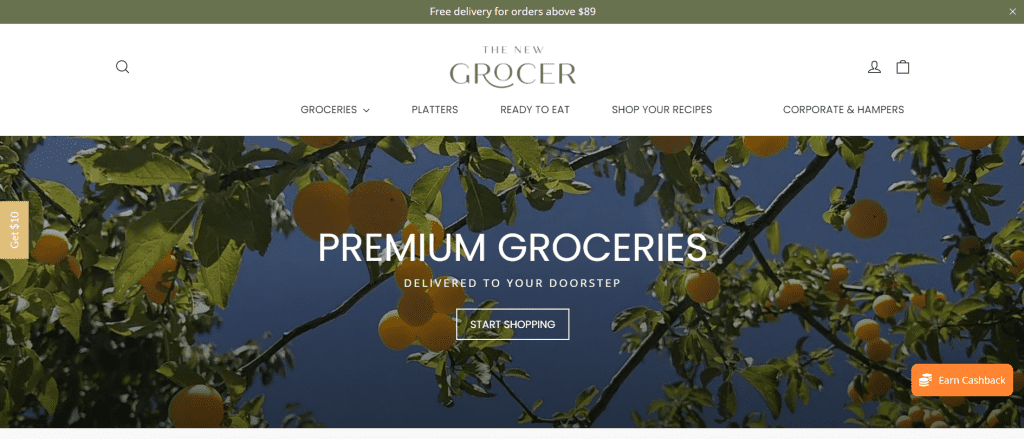 No more running from store to store to find high-quality grocery items with The New Grocer just around the corner!
From grocery items to ready-to-eat meals, platters, and hampers, The New Grocer's weekly flash sales empower you to enjoy the same high-quality, premium products at mind-boggling discounts – delivered to your doorstep.
Hand-picked by their chefs, the online grocery store source, select and taste every product before bringing these incredible items to you!
7. Fairprice Online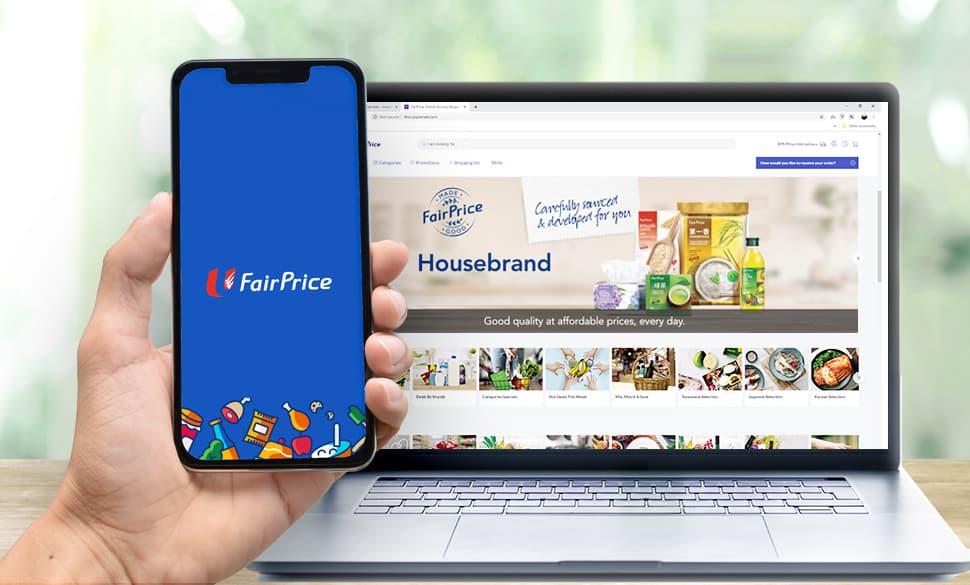 The e-commerce portal of NTUC Fairprice Co-operative Ltd, FairPrice Online is Singapore's largest grocery retailer offering a wide range of your household needs – from fresh produce to quality wines, and home care essentials to baby products.
8. Straits Market

One of the very few grocers to deliver to customers around 1 day after harvest, Straits Market brings farm-to-table fully traceable, organic, sustainably farmed, hormone & antibiotic free produce to your doorstep.
9. Grocery Owl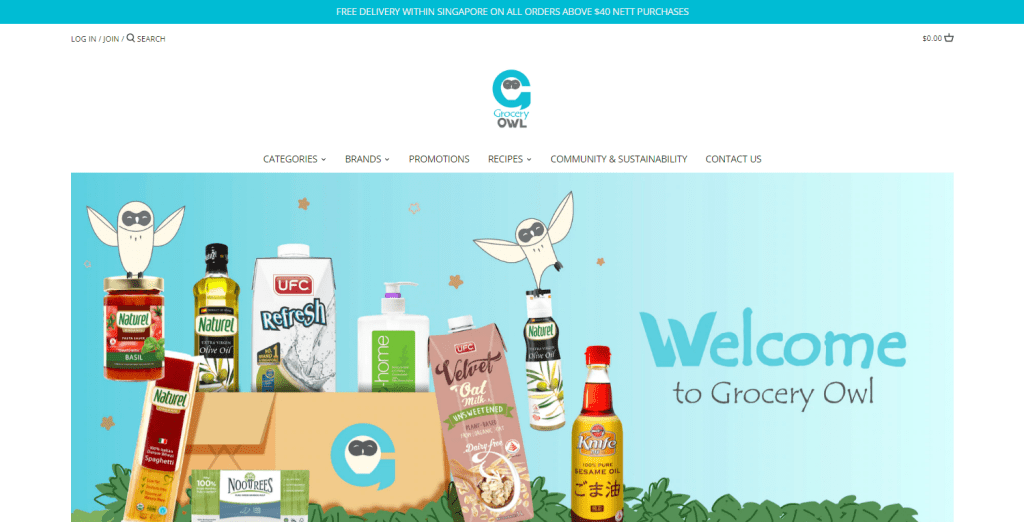 An e-commerce portal powered by Lam Soon Singapore, Grocery Owl offers your favourite brands such as Naturel, UFC, bio-home, Knife and many more at your convenience.
Along with special offerings exclusive to Grocery Owl shoppers, the online grocer also offers free delivery within Singapore on all orders above $40 nett purchases.
10. Uglyfood

A grocery store with a clearance collection, Uglyfood is definitely not your usual kind of grocery store.
Founded in 2017 with a mission to eliminate food waste and revamp the food ecosystem, Uglyfood operates in the fruits and vegetable space by selling excess or ugly produce, their own branded products, and sustainably sourced goods.
Support food sustainability by making sustainability a part of your everyday lives now!
11. Ryan's Grocery
A wholesome one-stop destination that carries exclusive products catering to discerning foodies with exquisite tastes or special dietary requirements, Ryan's Grocery procures an extensive range of the highest quality offerings – from seasonal produce and meat to exclusive dry goods, including special dietary options that are healthy, allergen- and gluten-free.
12. The Fishwives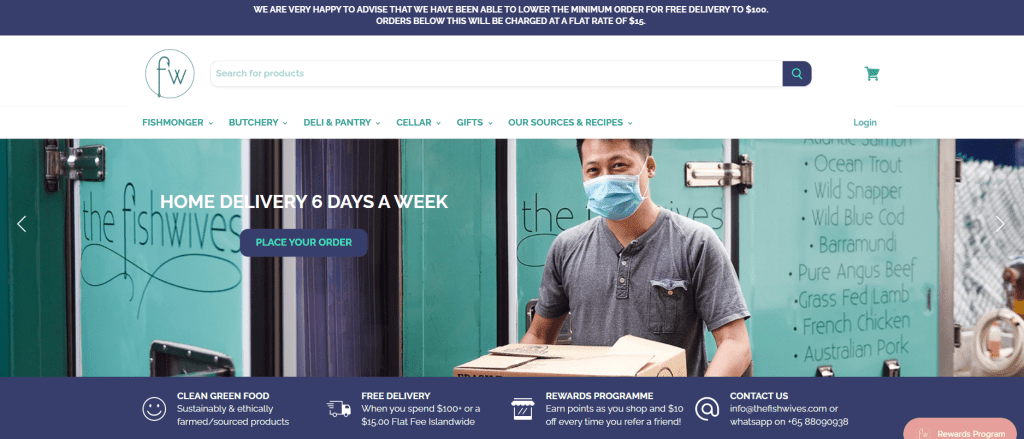 Dedicated to always bringing you Clean, Green, No Nasties Sustainably Grown Products, The Fishwives is for those who are concerned about healthy unadulterated, sustainable clean fresh food in this modern age of additives, chemicals and genetic modification.
13. Shopee Supermarket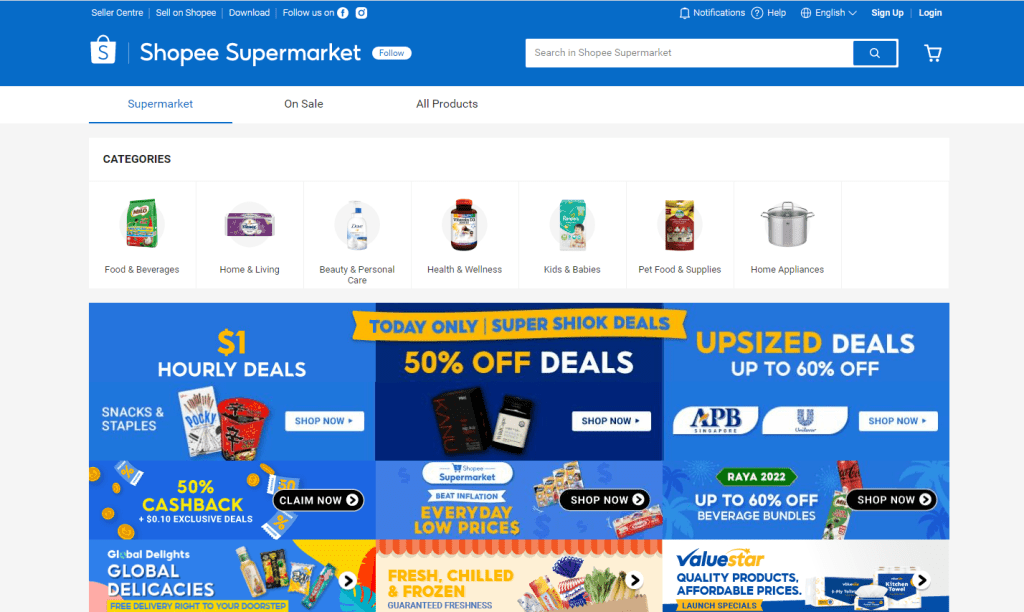 Browse Shopee Supermarket's extensive range of groceries and daily essentials with over 20,000 items to choose from and enjoy free shipping with a minimum spend of $50!
Besides having to offer attractive promos and sale prices online, Shopee Supermarket also gives its members exclusive perks and savings as well as gift redemption using accumulated membership points through your purchases.
14. Giant Online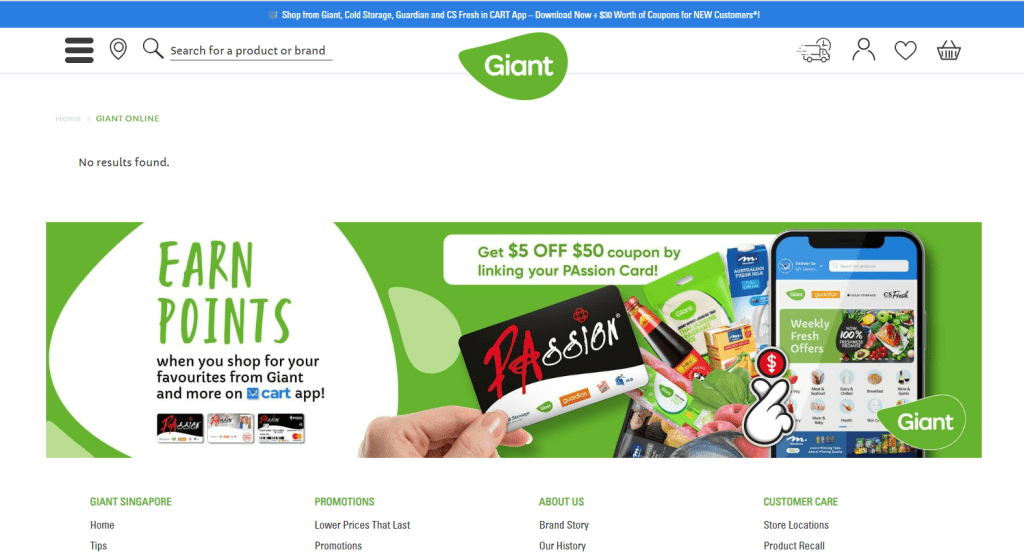 Enjoy lower prices that are here to last when you shop at Giant Online!
Besides offering online promotions and weekly deals on hundreds of your favourite items, Giant Online also rewards you with a $5 OFF $50 coupon when you link your Passion Card to the online store.
15. Sheng Shiong Online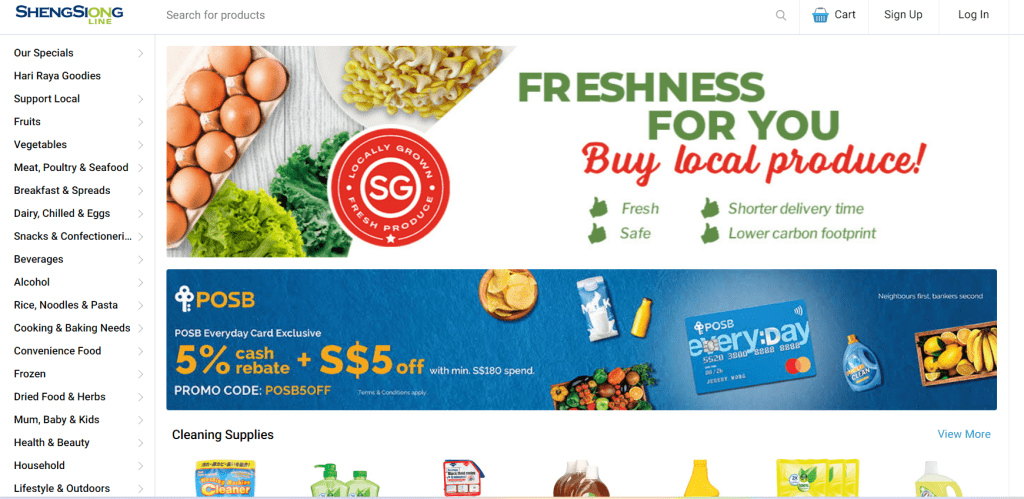 A convenient one-stop online grocery shopping platform operated by Sheng Siong Supermarket Pte Ltd, one of the largest supermarket retailers in Singapore, Sheng Siong Online (SSOnline) is always striving to serve you better … all for you!
Besides offering a wide range of quality products from fresh produce and other household essentials and groceries, SSOnline also offers products from different parts of the world such as Norwegian salmon, Korean strawberries, Australian cherries, Japanese snacks, and French wines at value for money prices.
16. Fresh Stop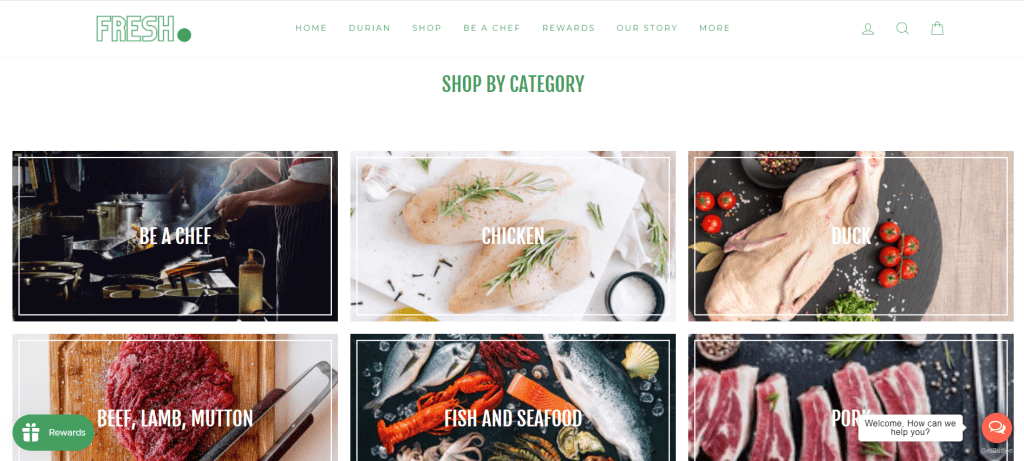 With a vision to sustain the hawker culture and elevate the wet market scene through digitalization, Fresh Stop provides doorstep delivery of fresh foods from friendly wet market hawkers without the need for you to step into a physical wet market.
Support wet market culture and buy from a large selection of stalls you love, in your desired portion, at an affordable price with no minimum order!
17. SGFoodMart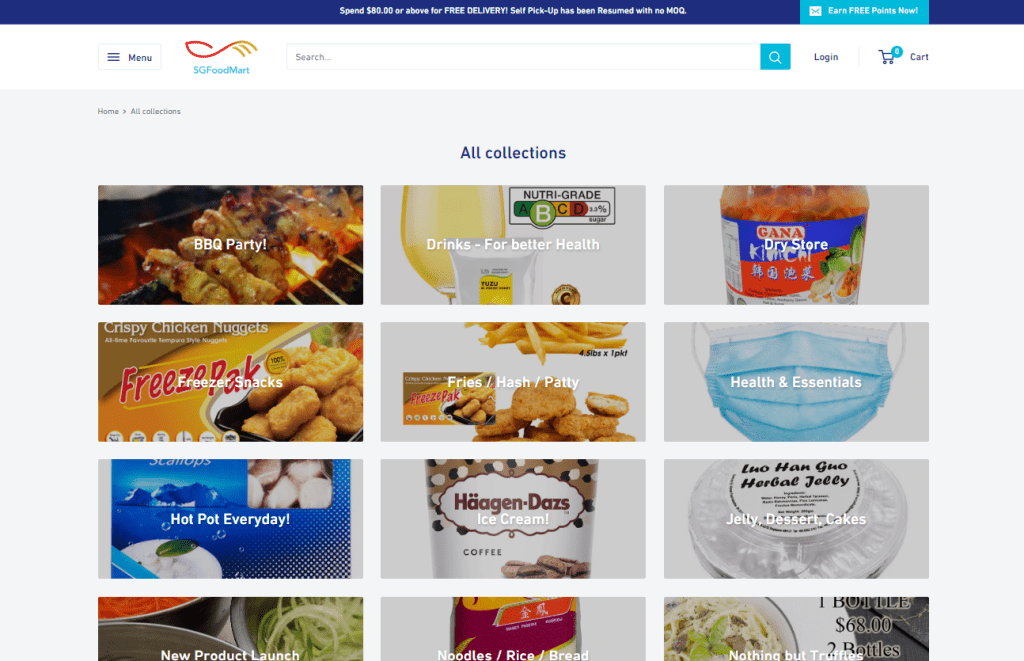 Introducing their very own fleet of Hybrid Storage Freezer Vehicle(HSFV), SGFoodMart delivers Frozen, Chilled and Ambient products all together in 1 delivery.
In addition to the free delivery for orders $70 and above, shoppers may also earn sMart Points with every dollar spent and redeem them for Vouchers to offset their next purchase!
18. Pandamart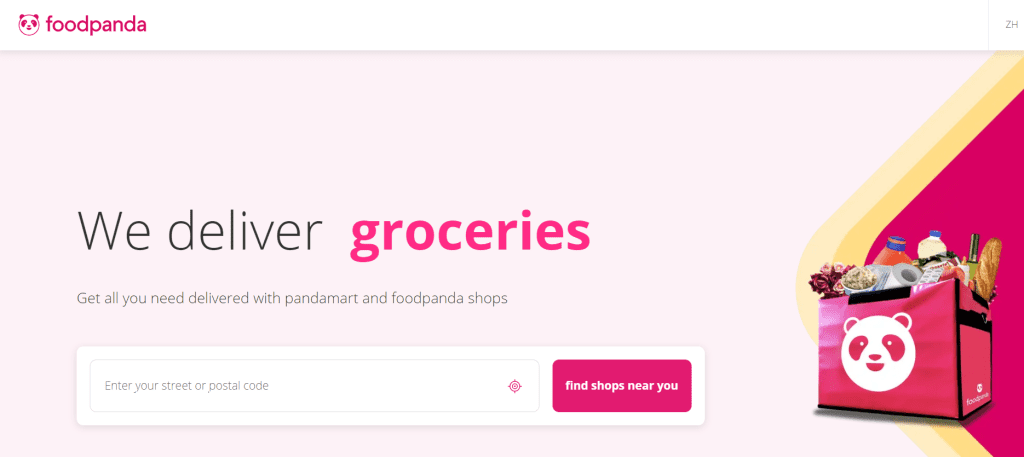 Get all you need delivered with pandamart and foodpanda shops!
From party supplies, pharmacy and cosmetics to snacks, fresh produce and even electronics, Pandamart has 40,000 product items all in one pink app.
Pick from over 2000 local favourites and trusted brands and get them delivered to you in 25 minutes!
19. QB Food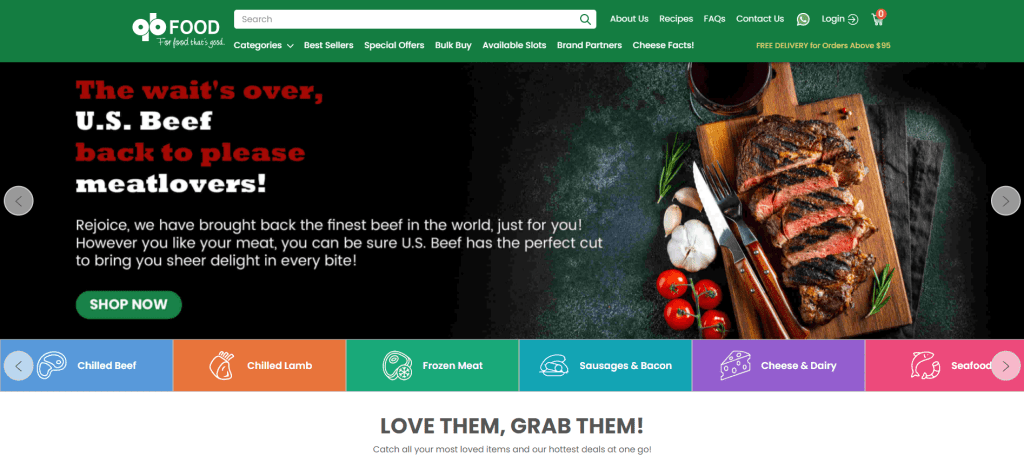 All about Good Food, QB Food sources only the best to offer you a diverse range of refined products — including chilled and frozen meats, dairy products, dry goods, processed foods and beverages.
Known for their speed and flexibility as well as knowledge and specialization in meat and cheese, QB Food will be sure to deliver custom cut fresh meats and cheeses direct to consumers and will ship to your door with next day delivery.
Conclusion
Do you have any reviews and comments to share regarding our choices for the best online grocery in Singapore?
While SBO is committed to supporting our local businesses, we welcome any feedback and anonymous sharing regarding your experience with the listed 20 Best Online Grocery in Singapore.
We hope that this guide will be useful in helping you to make an informed decision when it comes to finding the best online grocery in Singapore.
Explore More Content