9 Best Hotdog in Singapore to Sink Your Teeth Into [year]
Yumz.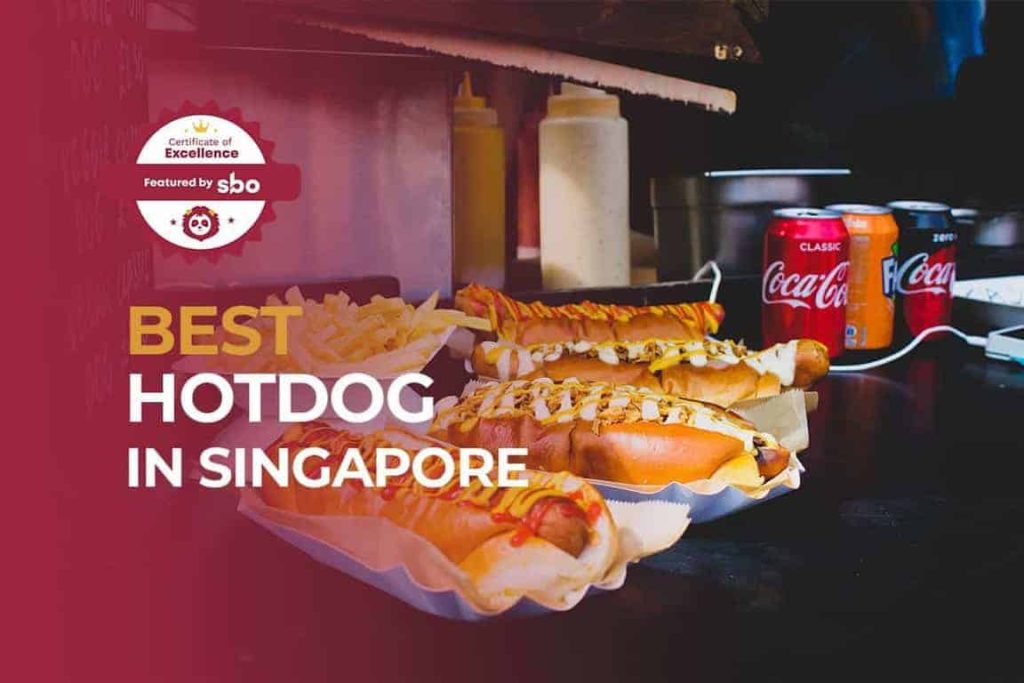 Face it, everyone loves a good burger.
From popular fast-food places like Shake Shack and McDonald's to restaurants like Burger & Lobster plying gourmet burgers, Singaporeans can't seem to be getting enough of the all-time-favourite burger.
However, its cousin, the hotdog in Singapore, is making a strong comeback to the local food scene.
With the return of fast-food joint A&W, Singaporeans have been able to sink their teeth into classic hot dogs with mustard and ketchup.
Looking for a hotdog in Singapore? In this post, we've gathered all the relevant details to compile a list of the 10 best hotdog in Singapore to sink your teeth into.
1. Fung Kee Hotdogs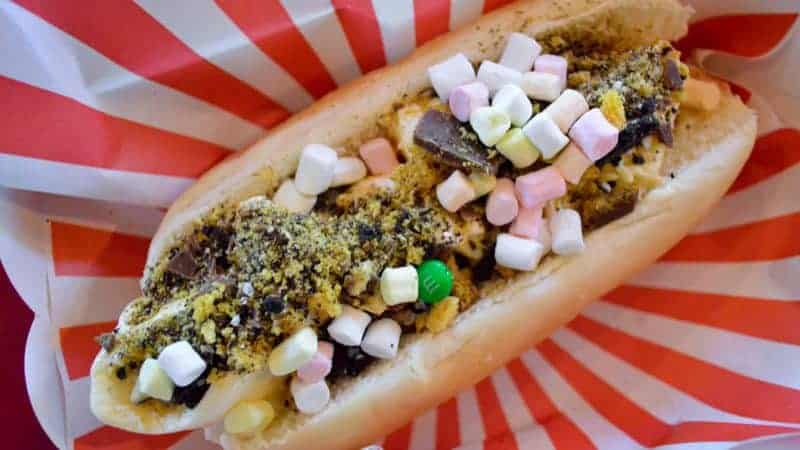 The name "豐記 Fung Kee", which means "prosperity", specialises in preparing Scandinavian hotdogs inspired by the hotdog carts.
These were commonly seen on the streets in the past, representing the fusion of both Western and Asian cultures.
Fung Kee Hotdogs is known for its scrumptious vegan hotdogs.
The joint's vegan hotdogs are made using grilled mushroom and soy.
They are simple but delicious and are topped with ketchup, mustard, pickles as well as crispy onion chunks.
Reviews praise the hot dog in Singapore for being a cozy joint that is "as funky as its name suggests".
Customers suggest pairing their hotdogs with alcoholic drinks.
2. Super Sub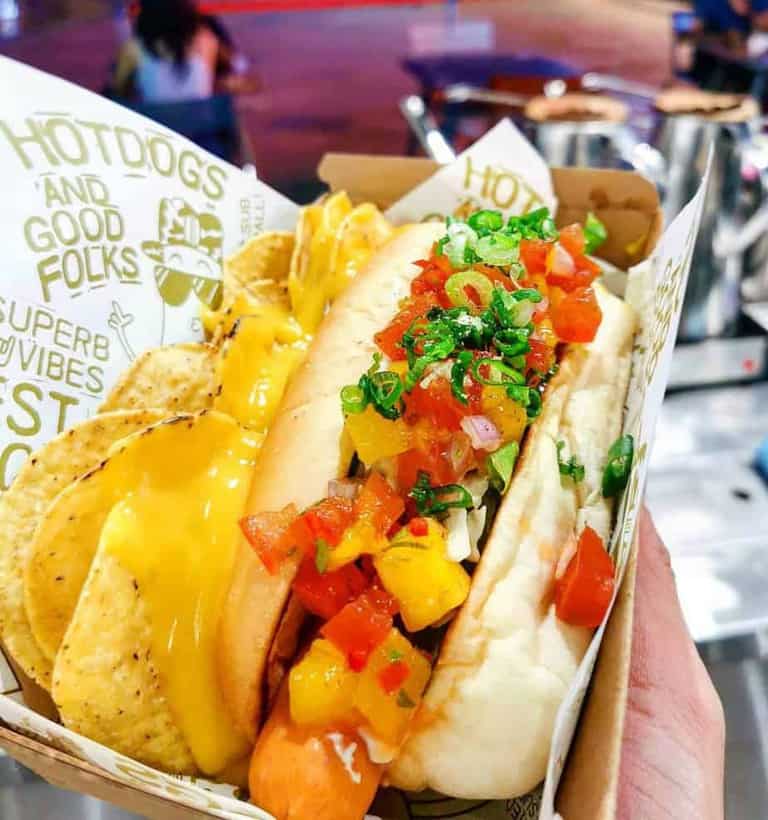 Super Sub is a new food joint at Suntec City which sells hearty hot dogs with loads of gourmet toppings such as mushroom ragout, spicy chicken bolognese, and truffle egg mayo.
It is the hotdog restaurant in Singapore to go to when you think of tantalising gourmet hotdog subways and refreshing store-brewed beverages.
Our recommendation is to get their "Oh my Mac 'n' Cheese!", which comes with Yellow Corn Tortilla Chips.
The hotdog in Singapore also has vegetarian options.
Reviews laud the hotdog in Singapore for their soft buns and generous toppings.
3. Shake N Dog
Tucked away in a corner of Chinatown is an American-style hotdog and milkshake stall called Shake N Dog.
The stall is run by the Korean Park family, which comprises dad Tony Park, 56, mum Sunny Lee, 49, and their two kids, Lisa, 21, and Daniel, 18.
Looking for a kick? Our recommendation is to get their OG Chilli, priced at S$8.90.
The hotdog in Singapore is topped with homemade sweet-spicy chilli & cheddar.
Reviews laud the hotdog in Singapore for their excellent customer service and their passion for their food.
They are open till late at night, which is perfect for supper.
4. Hafudog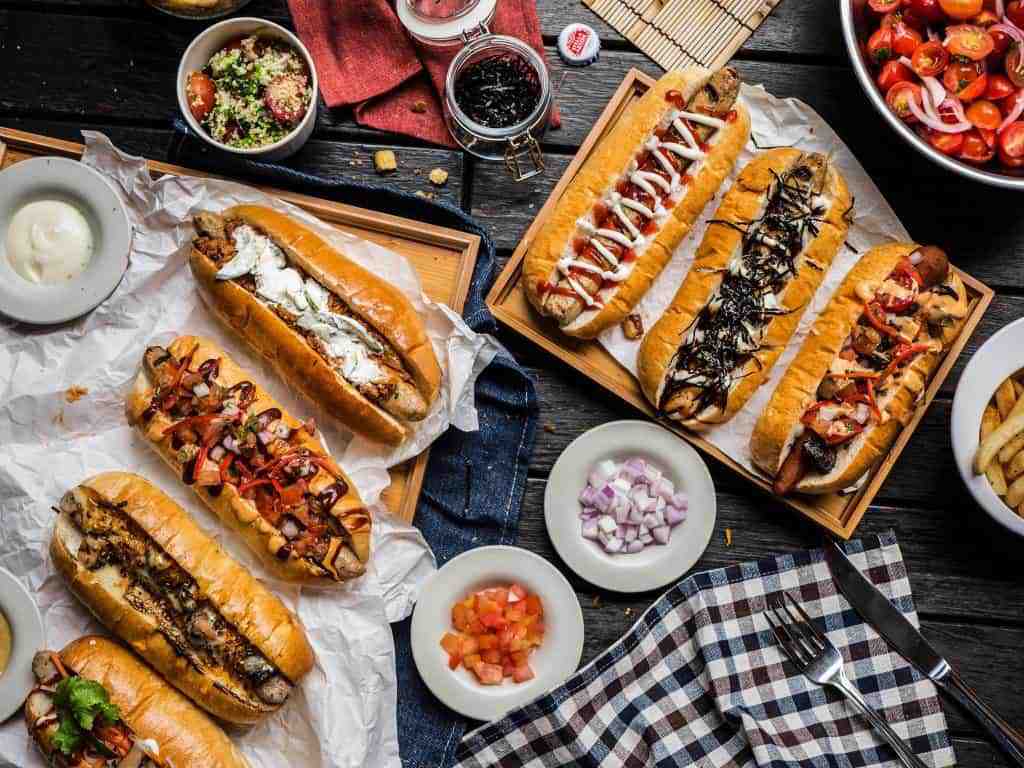 Looking for a fusion hotdog in Singapore? "Hafu" refers to someone or something of mixed origin.
At Hafudog, they bring their influences from across North America to their roots here in Asia.
Incorporating culinary and hospitality combinations that work, the restaurant has refreshed the classic staple, the all-American hot dog.
Our recommendation is to go with their Soyo Hotdog with Original Chicken Sausage.
The Japanese-inspired hotdog in Singapore is topped with caramelized onions, nori, and is drizzled with soy glaze and wasabi mayo in every yummy bite!
5. IKEA Bistro
IKEA may not be the first place that comes to mind when one thinks of hotdogs, but anyone who has been to IKEA Bistro would know that they sell yummy hotdogs.
Our recommendation is to go with their Classic Hotdog for a minimalist gastronomical experience.
The best part of it all is that it costs only S$1.00.
Reviews laud the hotdog in Singapore for their no-frills dining concept.
Customers suggest getting a good seat first before ordering as IKEA can get pretty crowded.
6. Big Boy Franks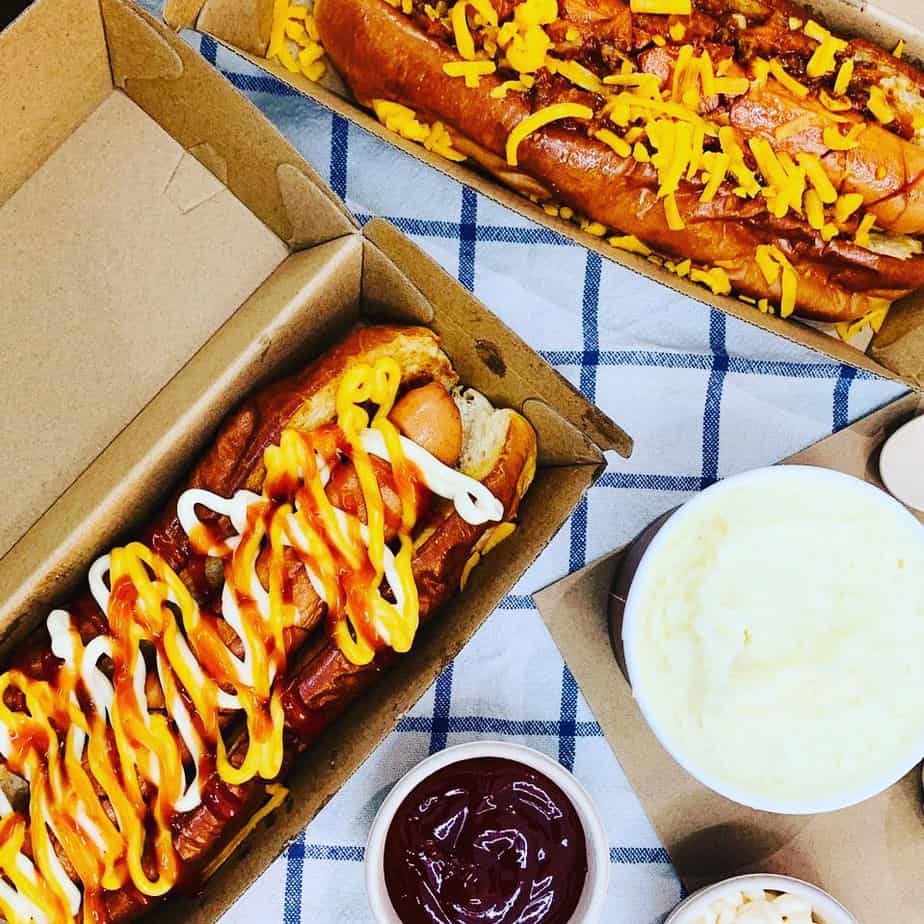 Looking for a halal hotdog in Singapore? Big Boy Franks is the joint for you.
All their meats and ingredients are certified Halal and the chain is 100% Muslim-owned.
Our recommendation is to go with their Double Big Boy Beefy Bap and Chicky Big Boy.
These tasted premium, especially with the melted cheese and grilled Brioche buns!
The chilli topped off on the hotdog is also something you will want more of.
Reviews laud the hotdog in Singapore for their friendly chef and generous servings.
7. Shake Shack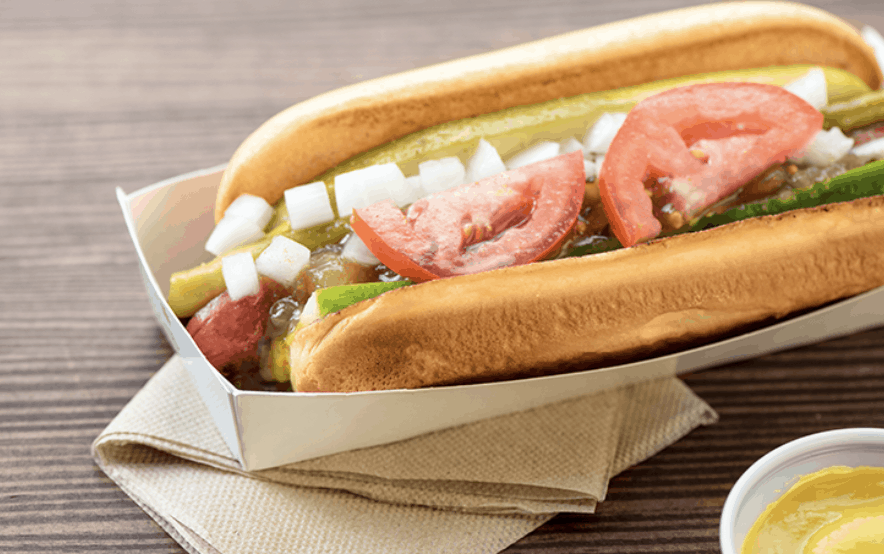 There is no name more synonymous with hotdogs than Shake Shack.
Shake Shack is an American fast-casual restaurant chain based in New York City.
It started out as a hot dog cart inside Madison Square Park in 2001, and its popularity burgeoned.
Our recommendation is to go with Flat-Top Dogs, which are made using 100% Vienna Beef with no hormones or antibiotics, ever.
Their hotdogs are split and griddled crisp, before being served on a salubrious non-GMO Martin's Potato Roll.
Reviews laud the hotdog in Singapore for their consistent food quality.
Customers suggest that you add their Shack-made cheese sauce for a more filling experience.
8. A&W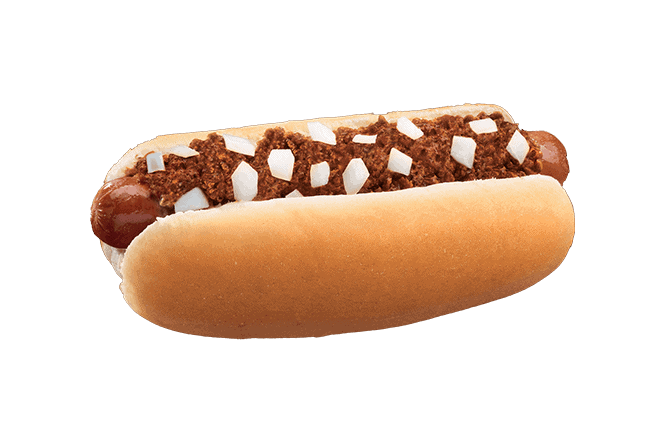 A&W Restaurants is an American chain of fast-food restaurants distinguished by its burgers, draft root beer and root beer floats.
But we bet you didn't know that the restaurant chain also sells scrumptious hotdogs under their Singaporean brand.
Our recommendation is to go with their Chicken Coney Dog with Chicken or Beef Sauce, an A&W original.
It is served with their American-style Coney topping.
Reviews praise the hotdog in Singapore for their speedy customer service and root beer floats that never fail to disappoint if you are looking to down a fizzy drink.
9. GoGo Franks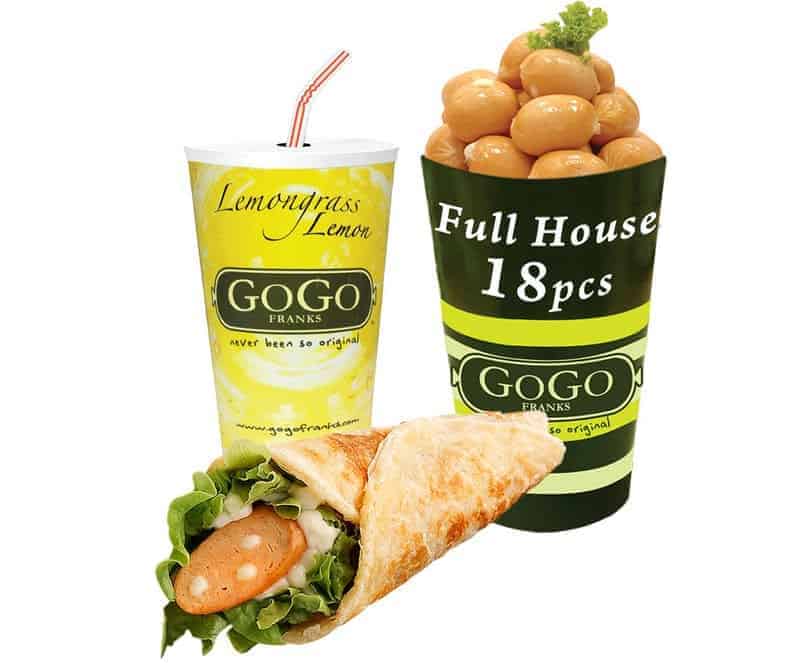 GoGo Frank emphasises on quality control and consistency; both in production and in serving.
Their Halal Certified Chicken Sausages and Ready to Eat menu are freshly prepared.
The hotdog in Singapore uses only high-quality lean meat and fresh ingredients, which are delivered daily to all their outlets across Singapore.
We recommend you to try their prata wraps: sausage, vegetables, and sauces wrapped in crispy prata.
In the spirit of innovation, GoGo Franks also created sausage balls so that people can enjoy the goodness of sausage in full bites.
Reviews laud the hotdog in Singapore for their professional and friendly staff.
Conclusion
Do you have any reviews and comments to share regarding our choices for the best hotdog in Singapore?
While SBO is committed to supporting our local businesses, we welcome any feedback and anonymous sharing regarding your experience with the best hotdog in Singapore.
We hope that this guide will be useful in helping you to make an informed decision when it comes to finding the best hotdog in Singapore.
Featured Image by call me hangry 🇫🇷 on Unsplash
Explore More Content