7 Best Catering in Singapore That You Can Order From [2021]
Find the best catering in Singapore that will cater to your party needs
Food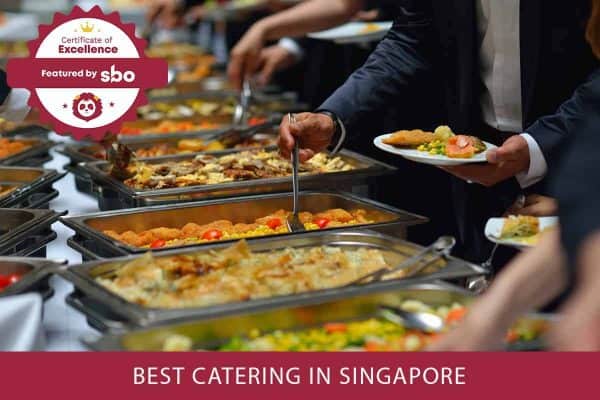 Our team at SBO.sg is committed to being a one-stop avenue to connect local businesses and consumers. We hope that our research efforts can help you save time and money by finding you the best deals without having to search around the vast world-wide-web.
If you are organising a large-scale events such as weddings, birthdays and functions, you will need to have a big servings of food. Cooking could be time-consuming considering that you only have a limited amount of time to prepare for the event.
In this case, it is best to look for the best catering in Singapore. You want to ensure that a caterer that you are looking for is able to deliver the food on time without compromising quality.
Hence, we've gathered all the necessary details including unravelling reviews and testimonials to derive a list of the 7 best catering in Singapore that you can order from.
1. Neo Garden Catering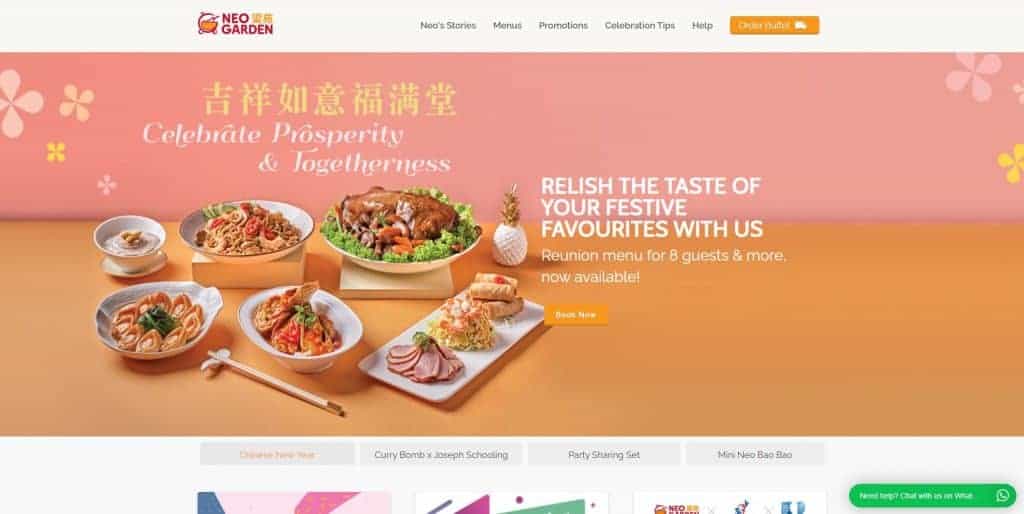 Established in 1992, Neo Garden Catering give customers an extensive selection of buffet catering menus suitable for their budget and catered to all their celebrations.
Neo Garden offers regular buffet catering from a price as low as S$10.90. If you are holding a small gathering, a mini buffet catering costing at S$6.50 will be a good consideration for you.
They provide rental services to cater to your gathering needs if you are in need of chairs and tables. You can also choose 15 thematic decors to dress up your buffet table depending on your party's theme.
They offer special buffet set-ups such as Peranakan Buffet, live stations, DIY and special festive buffet set-up (such as Chinese New Year).
Neo Garden Catering has a number of signature dishes that will tickle your taste buds. Some of their longest standing ones include the Signature Cereal Prawn, Neo's Prawn Fritter and Signature Curry Chicken.
2. Stamford Catering Services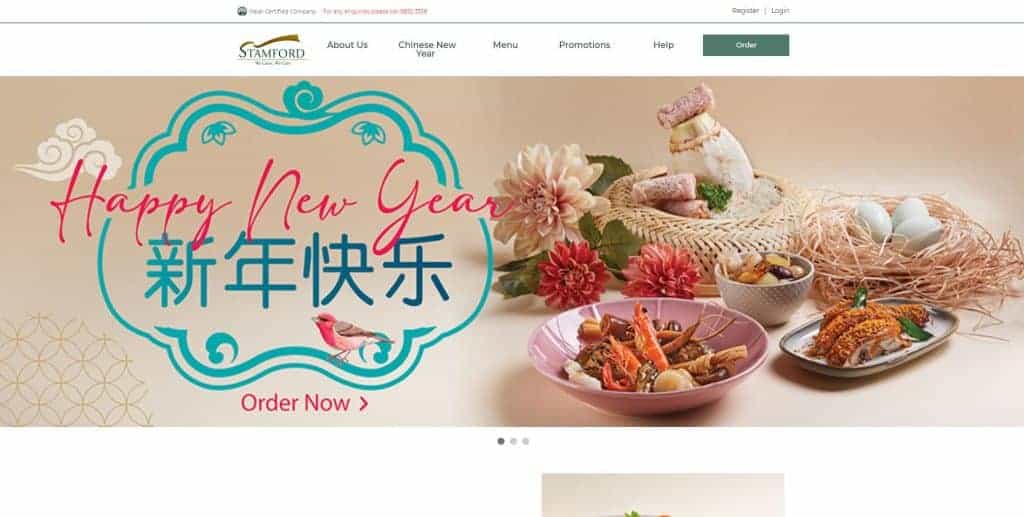 Having over 20 years of catering experience, Stamford Catering has been known for its value for money, prompt delivery and flexibility.
They offer a regular buffet catering with a wide selection of Asian, International and healthier buffet menus starting from S$11 per pax. If you are holding BBQ party, Stamford Catering offers an extensive selection of food from raw food, cooked food to desserts which will cater to your guest's needs.
Stamford Catering also offers special buffet set-ups such as Seminar Package and Breakfast, Live Stations, Baby/Kids Celebration, Cocktails and festive buffet set-up.
3. Orange Clove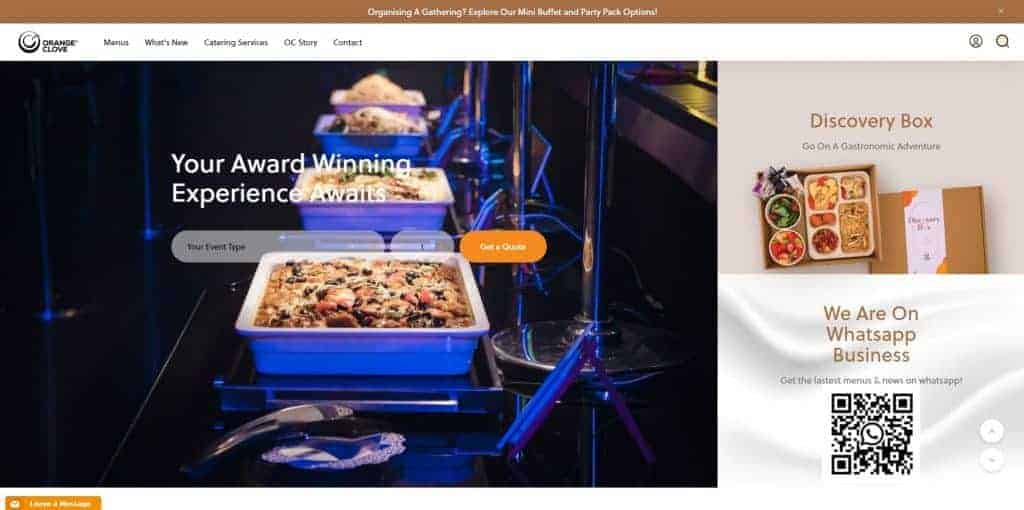 Founded in 2008, Orange Clove aims to deliver restaurant-quality cuisine to its customers.
They offer an extensive selection of buffet catering menus such as BBQ Catering, Breakfast Catering, Peranakan Heritage, Singapore Cuisine and Vegetarian Cuisine. Some of their special catering set-ups include their upgraded dessert bar, live stations and their latest technological innovation, Sophie the Robotic Chef.
Orange Clove also functions as an event planner, coming out with various event solutions for all your event needs. From event concept, design, production and management, you can be assured of a smooth run for your event.
4. Chilli Manis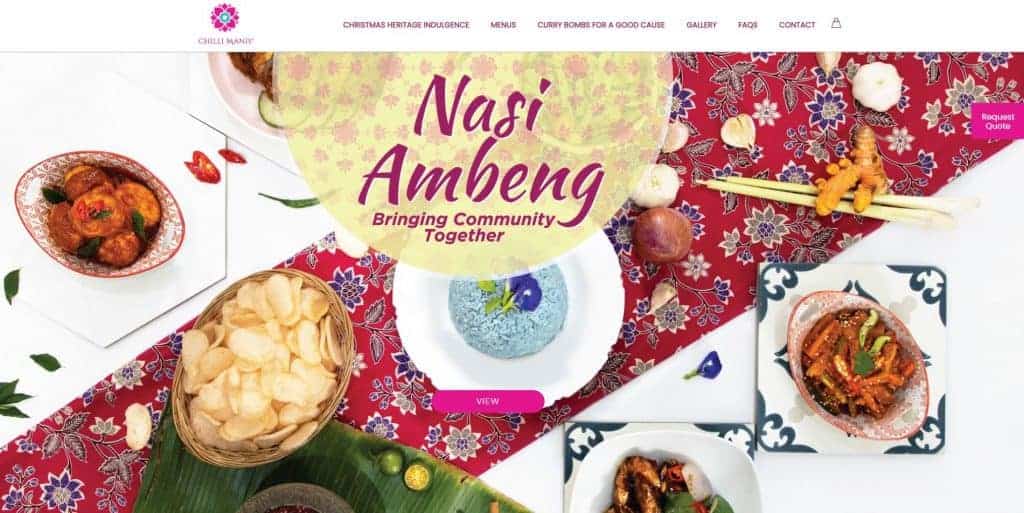 Led by industry veteran Madam Serene Hoh, Chilli Manis has been known for serving a wide array of authentic Peranakan dishes.
Chilli Manis offers a regular buffet catering starting from S$12.80 per pax. They also offer different kinds of buffet catering to meet their customer's needs. These include a mini buffet catering set-up, high-tea/cocktail, seminar packages, live stations and festive buffet set-up.
Chilli Manis has gained a good reputation for its timely delivery and quality food.
5. Best Food Caterer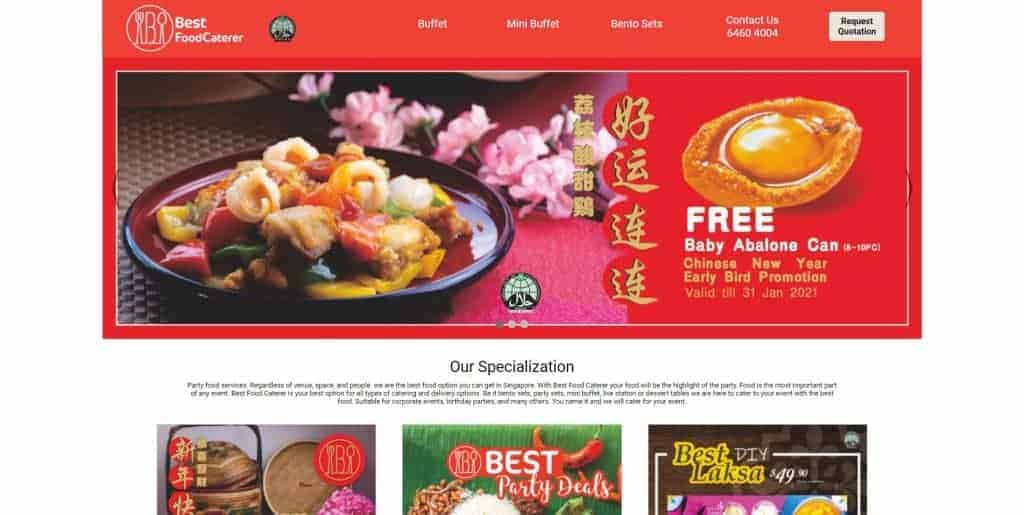 Best Food Caterer specialises in party food services. They offer a wide range of buffet catering menus from local, Indian, Malay, International Cuisine as well as Health Promotion Board-Approved menus starting from S$11.90 per pax.
If you have an event on a short notice, you can be assured that Best Food Caterer offers a Last Minute Catering option to respond to your urgent catering needs.
They also offer one of most affordable bento sets starting from S$5 for Indian, Chinese, International, Thai and Western sets to choose from.
6. Rasel Catering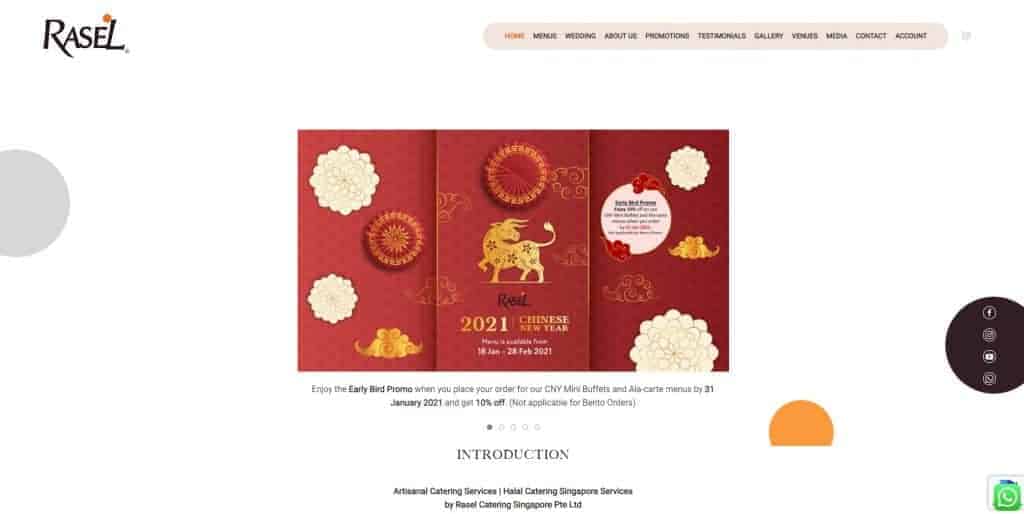 Founded in 1997, Rasel Catering has built up its reputation in becoming a renowned halal food catering in Singapore with a focus on sustainability.
Their food is prepared with the freshest and quality ingredients. Buffet catering is available in various settings such as wedding, reception, kids party and a child's full month.
If you intend to book a catering service for your wedding, you are pleased to know that you will enjoy up to 10% off their wedding package. (Terms and conditions apply).
Their excellence in service has won them numerous awards such as Best Caterer by Singapore Tatler 'Best of Singapore' and Established Entrepreneur in The Entrepreneur of the Year 2013.
7. Serve Best Catering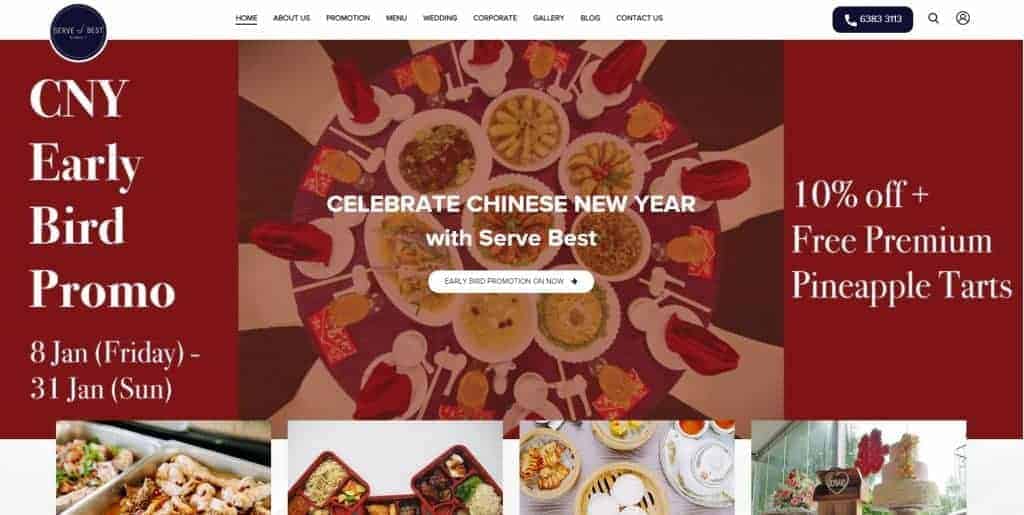 Founded in the early 1990s, Serve Best Catering dedicates itself to delivering quality food standard while not being expensive.
Serve Best Catering offers an extensive range of services. Its buffet selection is available from S$8.90, with a minimum of 30 pax. They are catered to various settings namely private events (birthdays and baby showers), large-scale ceremonies (such as government, army and graduations), weddings & solemnisations as well as corproate functions.
Serve Best Catering also offer promotional menus. A 4-6 pax Signatures Set is available at S$138. By signing up and ordering online, you get a S$20 off for the order.
Conclusion
Do you have any reviews and comments to share regarding our choices for the best catering in Singapore?
While SBO is committed to supporting our local businesses, we welcome any feedback and anonymous sharing regarding your experience with the listed catering in Singapore.
We hope that this guide will be useful in helping you to make an informed decision when it comes to finding the best catering in Singapore.
>