10 Best Golf Coach in Singapore for a Head Start in Golf [2023]
Get off to a smooth start in learning the sport with the best golf coach here!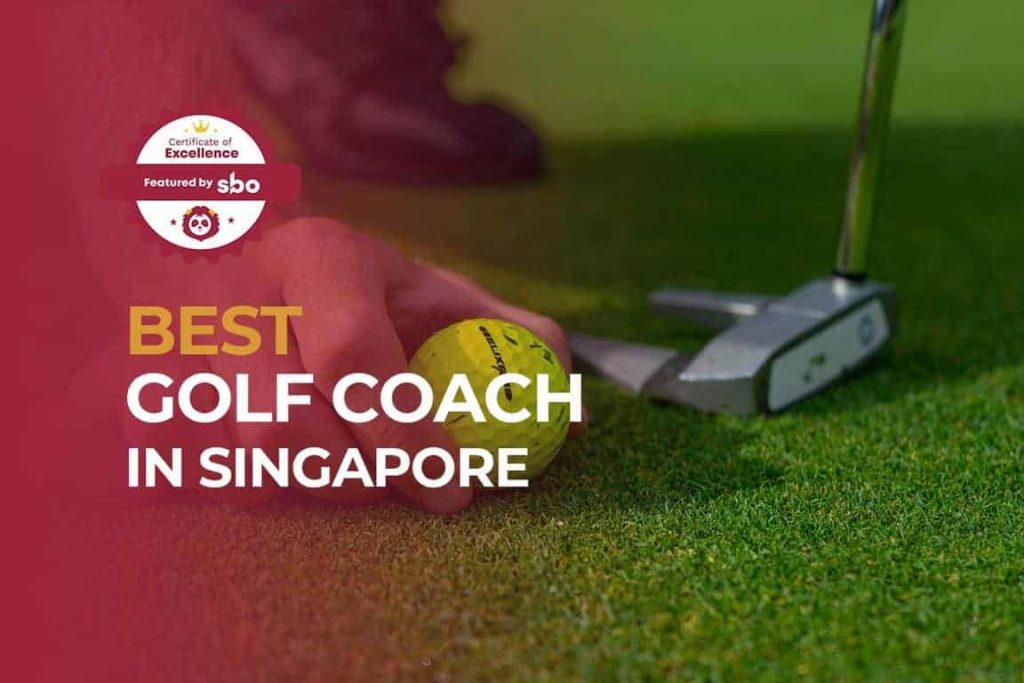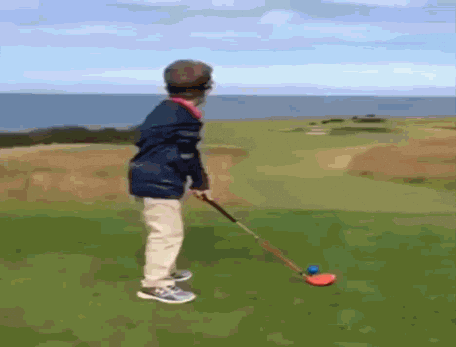 One of the most expensive sports around, golf is a club-and-ball sport that requires players to use a club to hit the balls into a series of holes on a course in the least number of strokes possible.
Due to the high cost of equipment and membership fees, golf may not be the number one sport that most people would learn as a new sport.
However, if you are interested or considering stepping into the world of golf, we're here to help you with the 10 Best Golf Coach in Singapore!
1. Garry Doolan
Being the most experienced PGA professionals in Singapore, with over 35 years of combining teaching and playing the Australian PGA Tour, Garry is one of the most sought-after teaching professionals in Australia and Singapore.
Whether you're an amateur or professional player, Garry will be sure to evaluate and help you reach your greatest potential in no time.
2. Brad McManus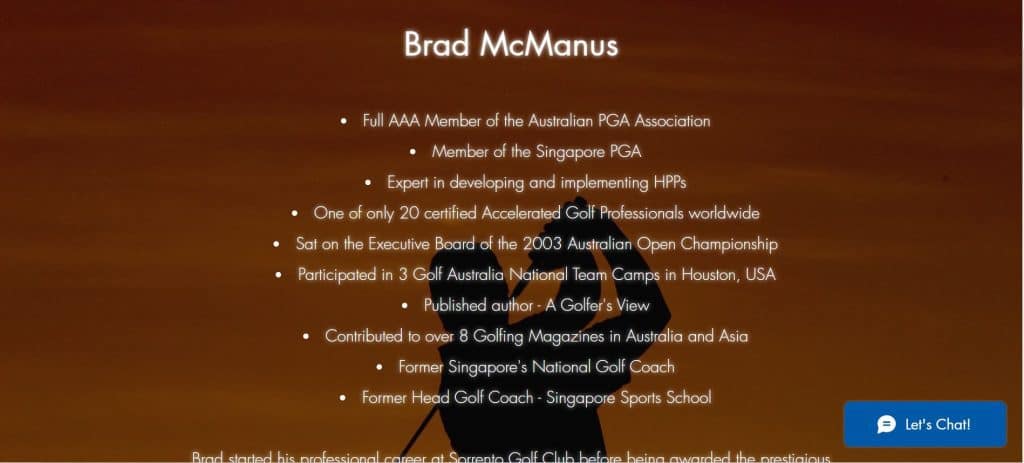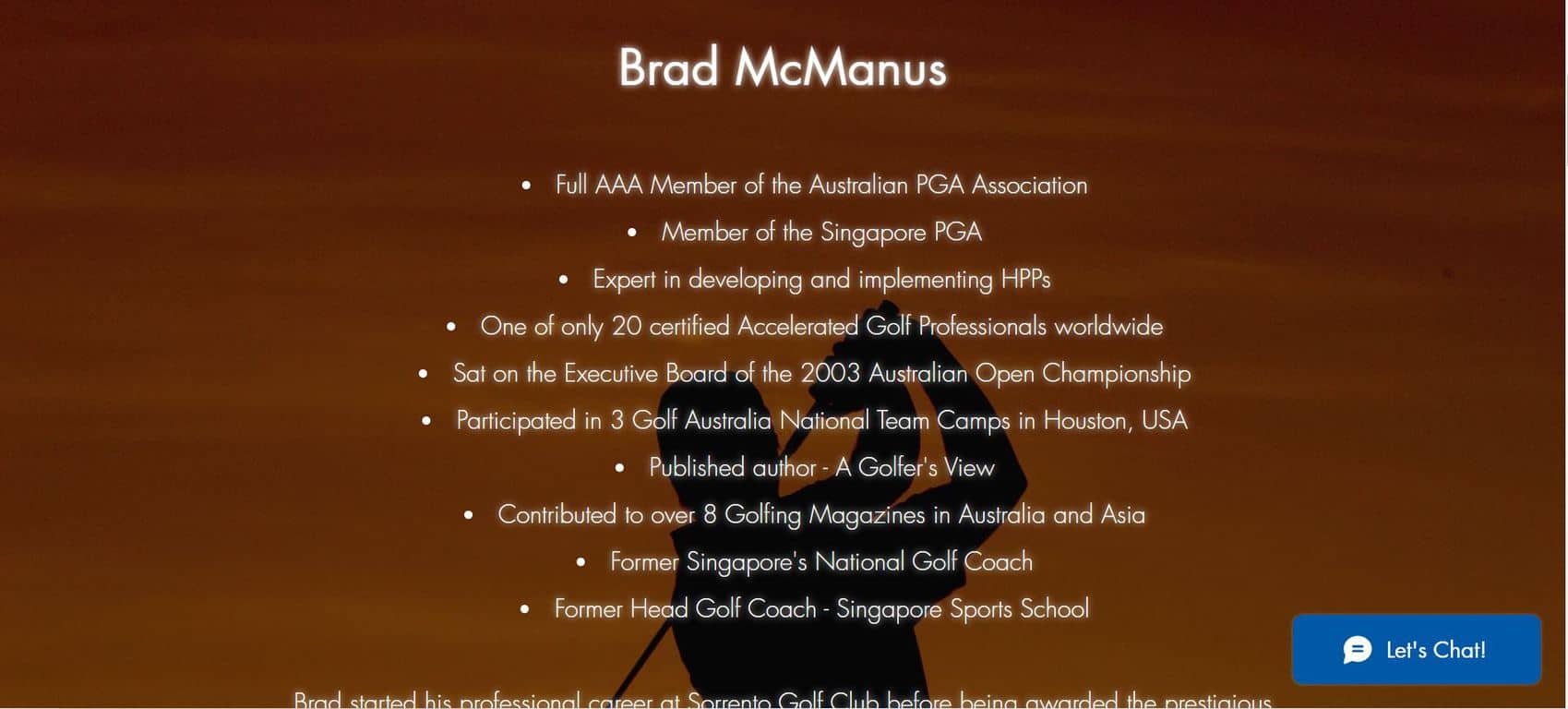 One of only 20 certified Accelerated Golf Professionals worldwide, Brad McManus was taught by Australia's best coaches.
In addition, he was also privy to the implementation of Golf Australia's High Performance Program: A HPP universally recognised as a pioneer in Elite golf coaching.
Having coached players to over 60 tournament victories worldwide, former Singapore's National Golf Coach is another golf coach to look out for in Singapore.
3. Coach Jun
One who strongly believes that it is important to have great fun while learning golf to play well with it, Coach Jun is a passionate golf coach who aims to bring golf to you in various fun and enjoyable ways.
A Professional Golf Coach with extensive experience under his belt, Coach Jun will plan your lessons effectively and tailor them to you, including suitable swing types for your individual body limitations.
4. Shareen Lai
A MOE-IRS registered instructor who is also Titleist Performance Institute Level 1, Junior Level 2 and Golf Level 2 Certified, Shareen Lai is an accomplished woman with many achievements and awards under her belt.
Having participated in many golf competitions such as LPGA T&CP Sectional Tournament (2010), US Women's Open Qualifier (2010), CN Canadian Women's Tour (2011) and New England Women's Open Tournament (2011), etc., Shareen is one you may wish to seek for her experiences in golf competitions.
5. Mark Brennan
First started golf when he was just 8 years old, Mark Brennan has really come a long way in his profession.
Turned professional at the young age of 19, Mark Brennan has since participated in many major golf competitions and represented Great Britain and Ireland at Junior Level, Royal Porthcawl (1984).
In addition, he also represented Scotland to participate in National Competitions (1983 – 1985) and led the Scotland team to victory in European Team Championship at Royal St Georges, Sandwich (1984).
6. Lim Kian Kee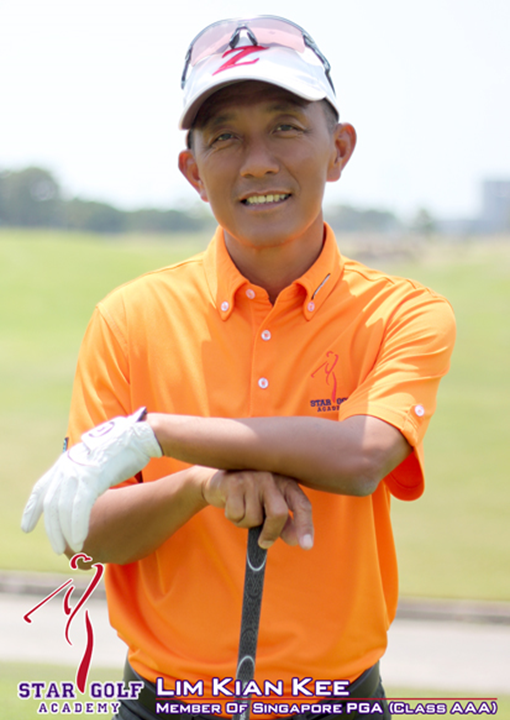 One of the top ten ranking professionals in the Singapore Professional Golfers' Association, Lim Kian Kee is a highly sought after golf instructor here in Singapore.
A very experienced golf instructor, Lim Kian Kee has coached many proficient golf players such as Angel Lim – Singapore Golfer's Association Development Squad Member who won 'C' Division Girls at National School Games Golf Championship in 2019 (Secondary), HSBC Youth Golf Challenge 2nd Leg 2018, 'C' Division Girls at National School Games Golf Championship in 2018 (Secondary), 6th Pondok Indah International Golf Championship in 2017, and Girl's Division at National School Games Championship in 2017 (Primary).
7. Alan Chang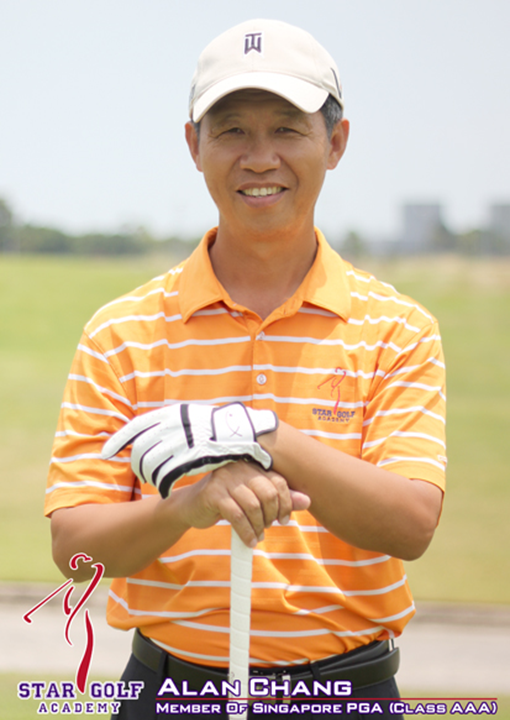 The President of Singapore Professional Golfer's Association from 1998 – 2000, Alan Chang, has participated in many professional competitions such as the Singapore Local Circuit, Malaysian Golf Circuit, Indonesian Golf Circuit and Taiwan Golf Circuit.
In addition, Alan Chang also held roles as a USGA Golf Course Rater and R & A Golf Rules Referee and the first ranking player of SPGA in Order of Merit for the Year 2011 (Senior).
8. Jonas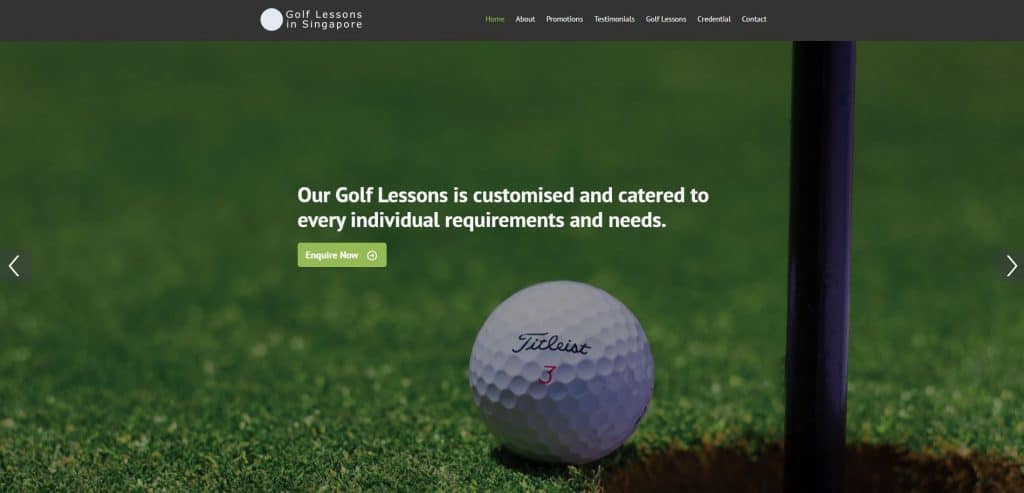 A patient man with a big heart, Jonas has the ability to communicate with children to make golf lessons more enjoyable for them.
He is also able to translate the technical side of the game in simple terms with adults.
Besides being recognised by the National Coaching Accreditation Programme (NCAP) by Singapore Sports Council, Jonas is also American Golf Teachers' Federation (AMGTF) certified since the end of 2008.
9. Lee Carrington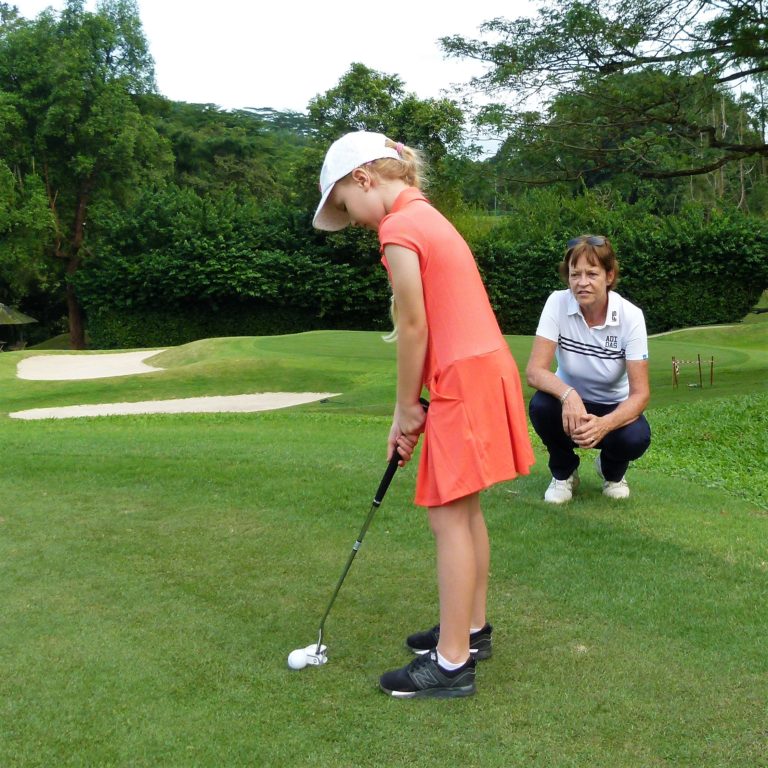 A crazy passionate Golf Professional, Lee Carrington is a fully accredited Golf Professional and member of the Australian PGA, one of the most respected PGA's in the world of golf.
With over 24 years of teaching and playing experience as a professional, Lee Carrington undoubtedly has vast knowledge, experience and the ability to impart the key knowledge to her students for them to understand easily.
10. Daren Lim
An outstanding player during his amateur days, Daren has won multiple club championships, regional tournaments and the National Championship.
Through his experience, he is able to identify specific areas of his students' game that needs improvement and has also learned and developed systems to help them improve effectively.
Conclusion
Do you have any reviews and comments to share regarding our choices for the best golf coach in Singapore?
While SBO is committed to supporting our local businesses, we welcome any feedback and anonymous sharing regarding your experience with the listed 10 Best Golf Coach in Singapore.
We hope that this guide will be useful in helping you to make an informed decision when it comes to finding the best golf coach in Singapore.
Featured Image by Peter Drew on Unsplash
Explore More Content
Are you featured in this?
Display this exclusive SBO badge proudly on your website and get more sales!