10 Best Gyms for Bouldering in Singapore For A Fascinating Experience [2023]
Get a once in a lifetime experience at our compiled list of the 10 Best Gyms for Bouldering in Singapore!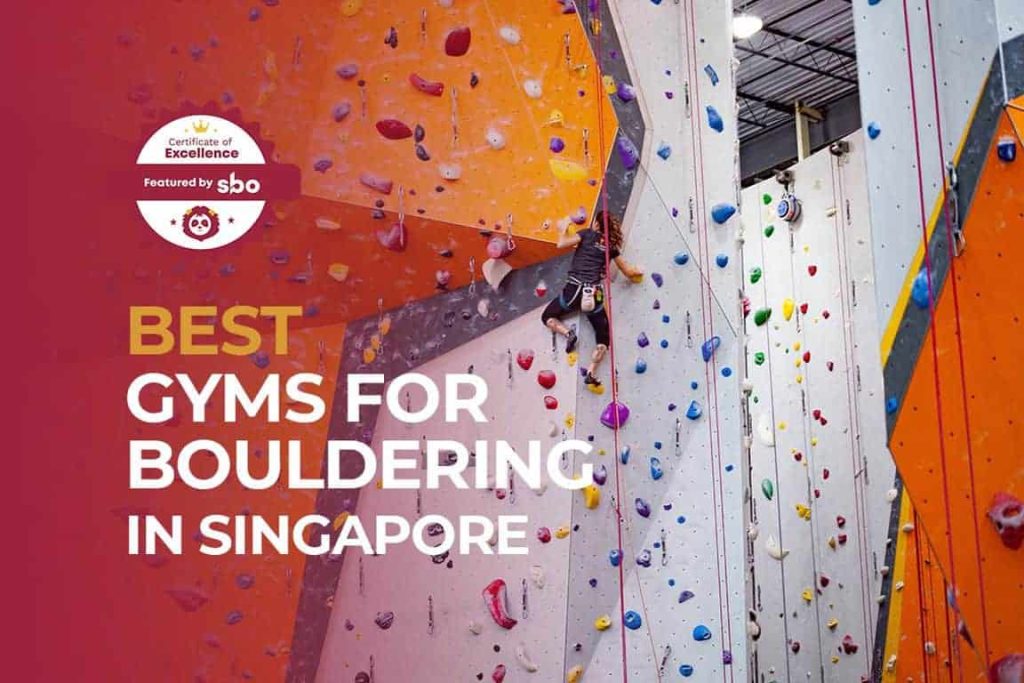 Love rock climbing but stuck in Singapore without mountains to climb? Fret not as you can get a similar experience at our compiled list of the 10 Best Gyms for Bouldering in Singapore!
What is Bouldering?
Bouldering is a form of free climbing that is performed on small rock formations or artificial rock walls without the use of ropes or harnesses. While bouldering can be done without any equipment, most climbers use climbing shoes to help secure footholds, chalk to keep their hands dry and to provide a firmer grip, and bouldering mats to prevent injuries from falls.
" So… it's rock climbing? "
Similar! In fact, bouldering is a form of rock climbing!
The most noticeable difference between the two is the height that you climb. Bouldering is a type of rock climbing that doesn't require a rope or harness because you only climb up to 12-15 feet. Rock climbing requires a rope and harness and you frequently climb more than 30 feet off the ground.
Other than that, the techniques used are similar. Hence, this makes bouldering a great alternative for those who are passionate about rock climbing. If you're one of them, read on for the 10 Best Gyms for Bouldering in Singapore!
1. Ground Up Climbing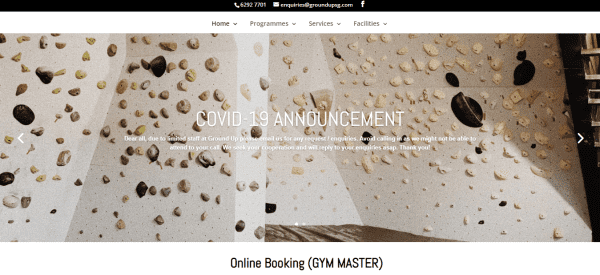 Ground Up Climbing Gym offers professional rock climbing coaching services, route setting and fun-filled kids and adult climbing classes in Singapore. They aim to provide more than just rock climbing and coaching, but a close-knit community of rock climbers, athletes and fitness enthusiasts pursuing their passions and goals.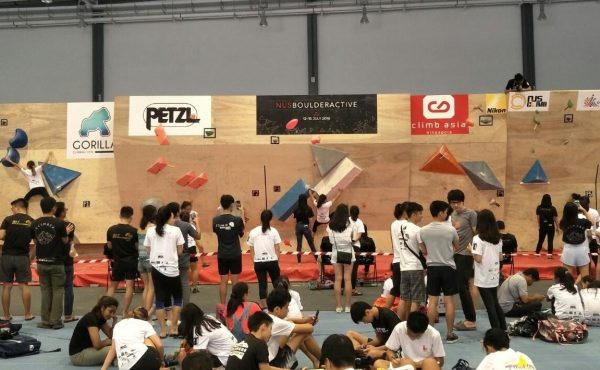 With one of the most accomplished competition climbers in Singapore as its founder and director, you can rest assured of their professionalism and equipment! So what are you waiting for? Head over now!
2. boulder+ Aperia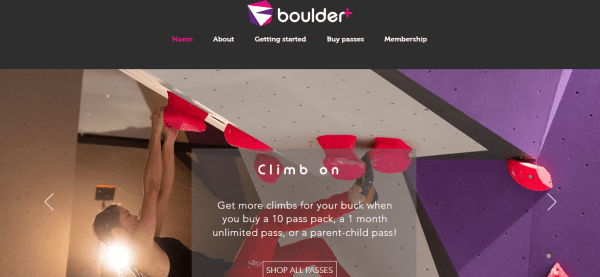 boulder+ is founded by 4 friends with a common vision of bouldering, which brings them together in the pursuit of their passion. They've designed the gym to suit your different workout needs, whatever time of the day that is. The popular climbing gym has a range of custom-built features by Walltopia, the world's leading wall manufacturer, such as an arch, top out boulders, and a mega 60° overhang.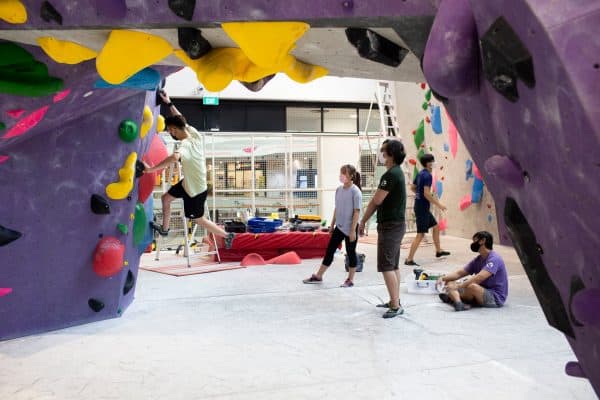 Facilities within the climbing gym include clean and comfy shower facilities (with hot water), a lounging area for taking a break, shelves to keep your personal belongings, plus free parking at Aperia Mall from 6.30pm to 10 pm on weekdays and for the first 3 hours on weekends.
3. Boulder World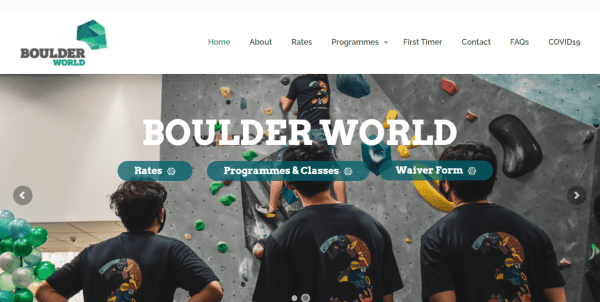 In the heart of Paya Lebar, Boulder World first opened its doors in 2018. With a floor space of over 7000 sqft, they have over 100 boulder problems of different challenges ranging from beginner to advanced, making it friendly for anyone to climb with us.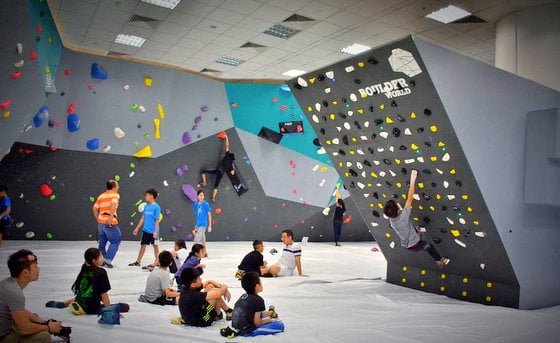 They guarantee you would want to bring your kakis along the next time, so come on down and work those muscles! Their facilities include a fully functional fitness room, training boards, as well as showers to help you freshen up after the grind.
Besides, they also cater to birthday parties, corporate activities, fitness & wellness programmes and not to mention, lots of bouldering!
4. Kinetics Climbing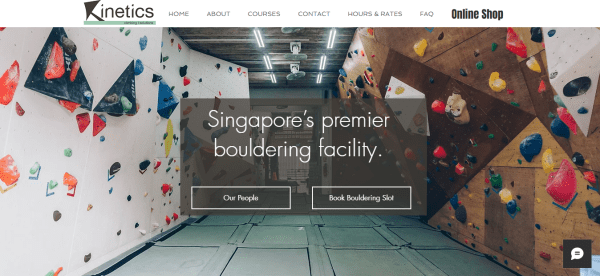 "As climbers who live and breathe the sport, our space is always open to all who are keen to be part of a climbing community to learn, play and crush!"
Kinetics Climbing is Singapore's premium bouldering facility. From the fresh-faced newbie eager to bag his first V1 to the seasoned veteran looking to hop on the evening send train, Kinetics Climbing is where you can find climbs for all levels.
Their varied wall surfaces coupled with frequently updated routes are specially designed for quality bouldering. In addition, the top rope wall is a dedicated and safe space for roped climbing and various courses.​
5. Boulder Movement Downtown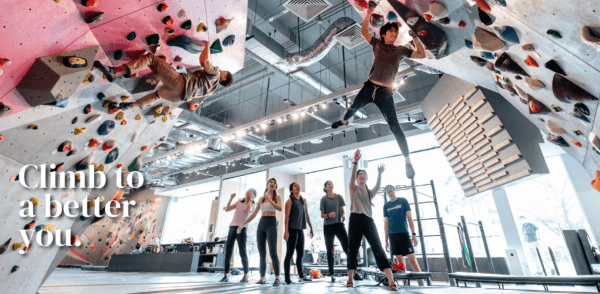 "We believe that rock climbing should be accessible to everyone.
Experience bouldering and rock climbing in Singapore with a community that is passionate, friendly, and supportive. Whether you are exploring for a day, looking to pick up a new hobby, or finding a home gym, we have what you need to #climbtoabetteryou."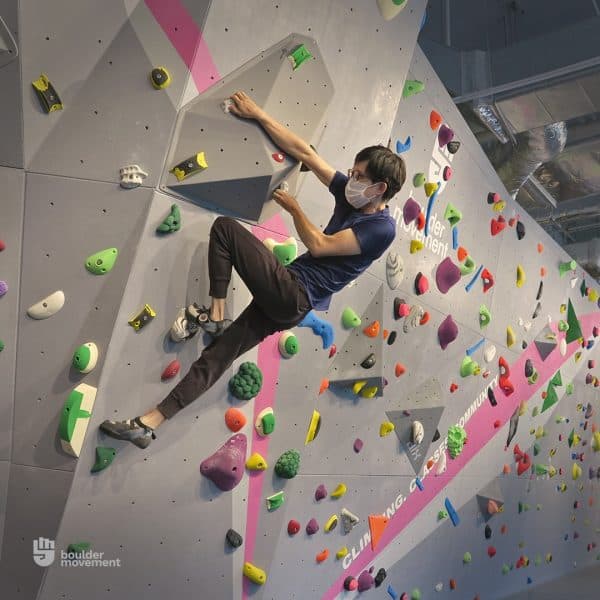 Are you interested to find out more about rock climbing in Singapore? There's no better time than now. Experience bouldering at Boulder Movement Downtown and check out what some reviews have to say about their time there!
6. Fit · Bloc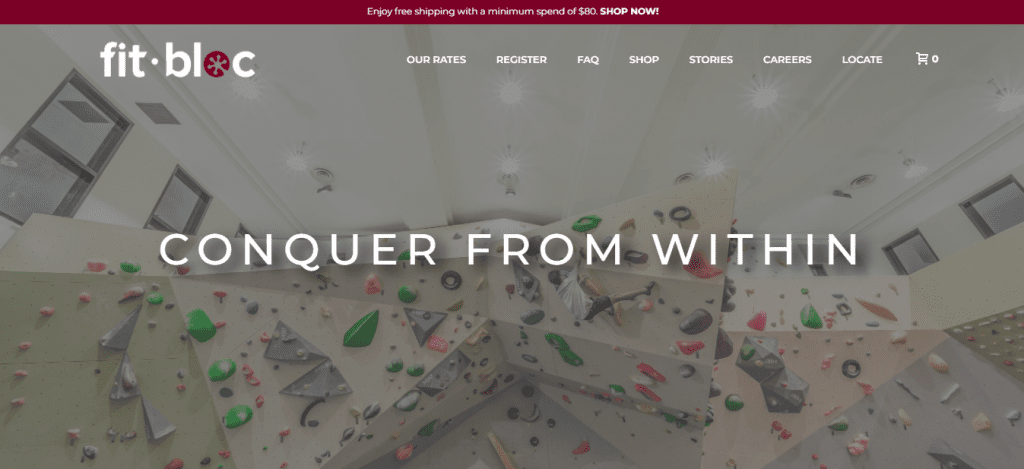 Check out Singapore's largest indoor fitness and bouldering gym, equipped with 3 rock climbing walls, a weights room, a studio and a swimming pool. Located near Kent Ridge, Fit · Bloc attracts people from all over Singapore to have an interesting day/night out with their loved ones.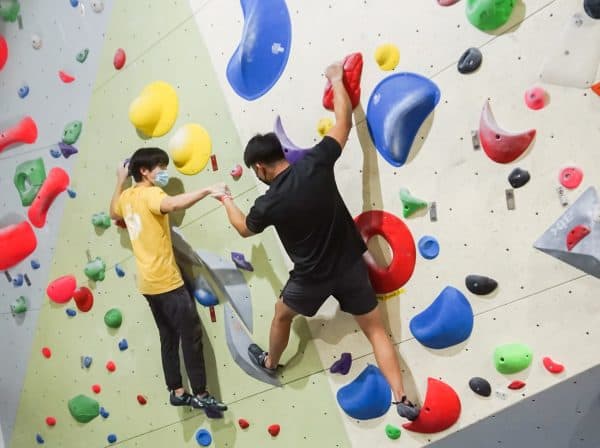 A visit to Fit · Bloc would definitely be draining, regardless of your fitness level as they have plenty of bouldering facilities to suit all ages and genders.
Looking for some climbing needs? They have them here as well.
7. OYEYO Boulder Home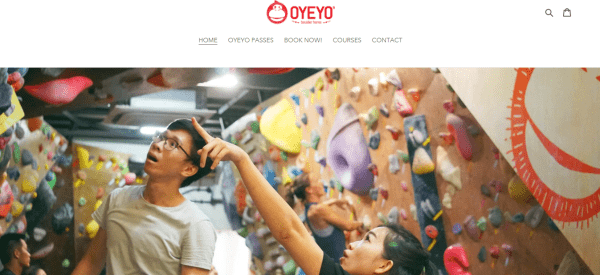 Built-up by a team of passionate folks, OYEYO is dedicated to bringing you boulder problems of all sorts – from beginner-friendly to limit-pushing routes!
Bouldering is one of the many forms of rock climbing and the simplest and basic form of climbing! All you need are your comfortable workout clothes, climbing shoes, and chalk bag and you're all ready to go! It is a great workout for the whole body, and the mind too!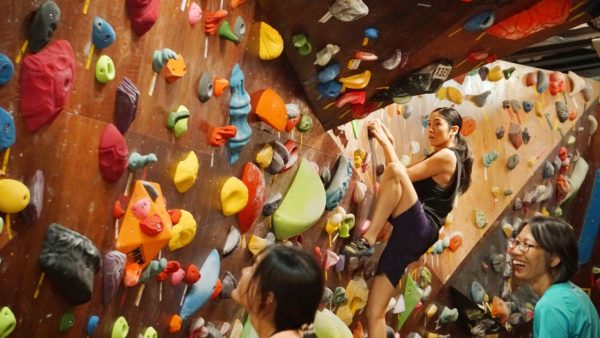 Bouldering builds strength, balance, flexibility and problem-solving skills. (oh yes, social skills included) It encourages self-confidence & teamwork amongst climbers!
Come hang, swing, chill and be pumped with a smile of satisfaction!
8. Z-Vertigo Boulder Gym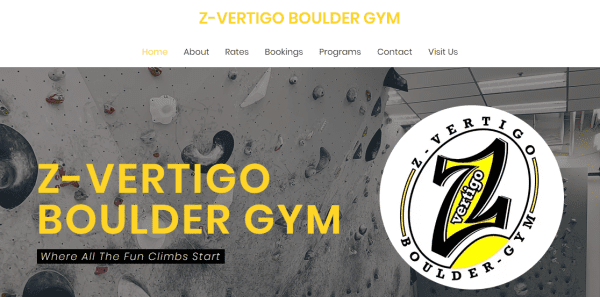 At Z-Vertigo Boulder Gym, they strive to provide a warm and cosy climbing environment accompanied by their friendly and interactive staff who are always willing to lend a helping hand. Welcoming all climbers from all walks of life with different climbing experiences, they aim to make climbers feel at home.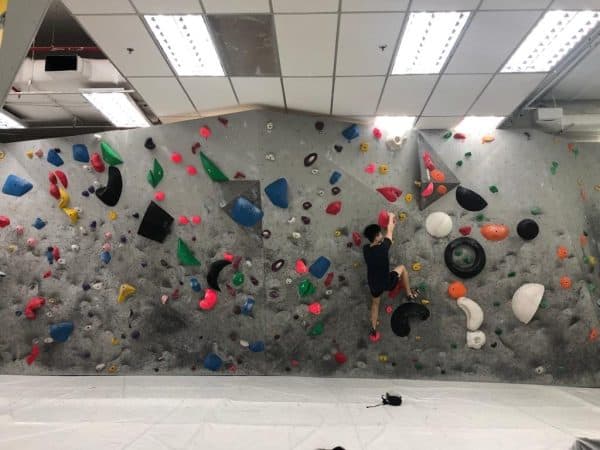 ​The team have a good mix of both technical and dynamic routes that will put your sense of balance and body coordination to the test. They routinely update our routes so you'll always have something new to challenge yourself with!
​Z-Vertigo Boulder Gym is conveniently situated in the west, highly accessible by public transport and there are also lots of good food options available in the vicinity for you to feast on after a good climbing session!
9. Boulder Planet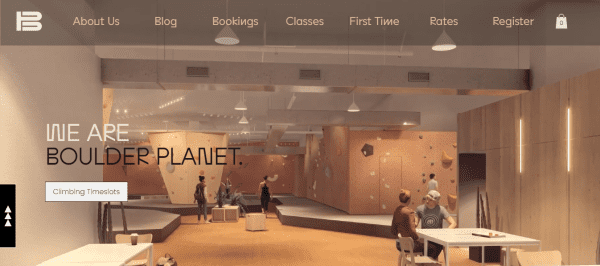 Boulder Planet is a bouldering gym where you can have safe, fun and progressive climbing. Bringing the best talents, equipment and materials from over the world, they aim to build a community that enjoys and grows with the sport.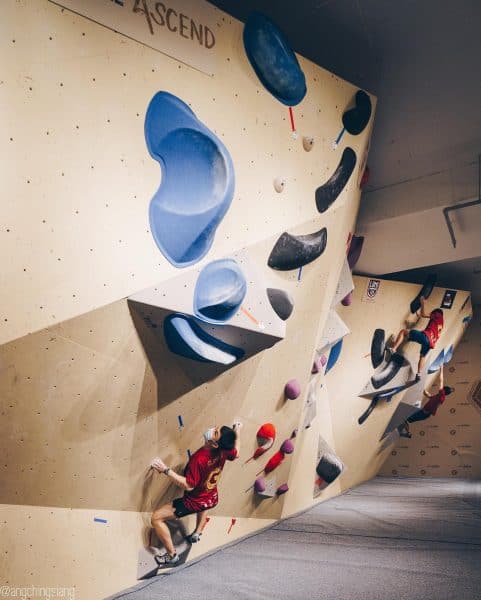 Join them and explore your body's natural aptitude for movement and their movement to be climate-aware and climate-responsible global citizens.
10. Lighthouse Climbing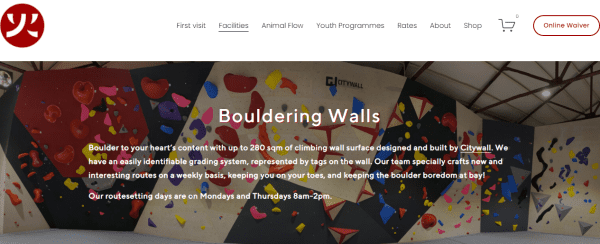 Lighthouse Climbing is Singapore's first-ever crowdfunded climbing gym.
Opened in late August 2020. Lighthouse provides the opportunity for climbers of all abilities to explore the realm of climbing while enjoying the comfort and convenience that an indoor climbing facility provides. When climbing here, you can expect contemporary holds, state-of-the-art equipment, and carefully crafted routes by our setting team.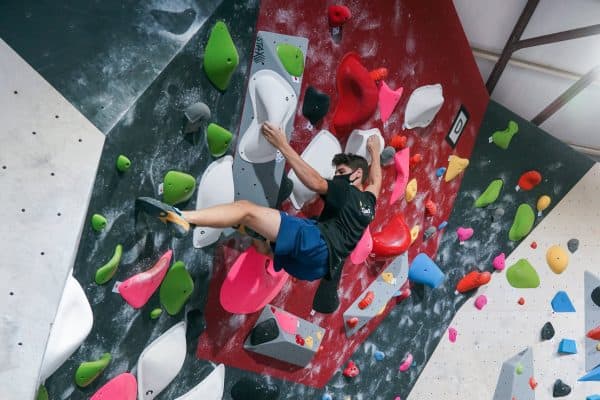 Here at Lighthouse, they want to help you grow beyond your comfort zone and understand your mind and body better. They are excited to assist you in your journey to becoming a better climber, expanding your community base, and creating memories to last you for a lifetime.
Conclusion
Do you have any reviews and comments to share regarding our choices for the best gyms for bouldering in Singapore?
While SBO is committed to supporting our local businesses, we welcome any feedback and anonymous sharing regarding your experience with the above bouldering gyms in Singapore. We hope that this guide will be useful in helping you to make an informed decision when it comes to finding the best bouldering gyms that satisfy your rock climbing urge.
Looking for a new gym? Head over to our compiled list of the 10 Best Gym Membership in Singapore and you might just find what you need!
Featured Image by Jonathan J. Castellon on Unsplash
Explore More Content
Are you featured in this?
Display this exclusive SBO badge proudly on your website and get more sales!