14 Best Licensed Moneylender in Singapore for Personal Loan [2021]
Find the best licensed moneylender in Singapore for personal loan.
Finance & Cryptos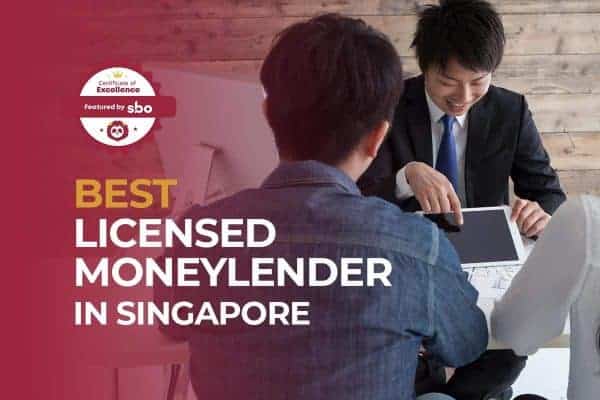 Our team at SBO.sg is committed to being a one-stop avenue to connect local businesses and consumers. We hope that our research efforts can help you save time and money by finding you the best deals without having to search around the vast world-wide-web.
With the thoughts of Singapore's worst-ever recession looming over everyone's heads, times are definitely becoming harder.
If you are in need of money to tide yourself over this period, perhaps you can consider taking up a personal loan. A personal loan is a form of credit that can help you to make a big purchase or consolidate high-interest debts.
As personal loans in Singapore typically have lower interest rates than credit cards, they can be used to consolidate multiple credit card debts into a single, lower-cost monthly payment.
According to a study conducted by Finder.com, nearly one in three Singaporeans (32%) or an estimated 928,000 people have reportedly taken out a personal loan in the past twelve months.
Singaporeans who have taken out a personal loan cite covering basic expenses as their main priority. More than one in 10 or 13% who have taken out a personal loan said this.
Singaporeans intending to take out a personal loan should check that the Moneylender that they approach appears in the Ministry of Law's List of Licensed Moneylenders in Singapore so that they would not end up in a precarious position.
Looking for a licensed moneylender in Singapore to help you alleviate your financial woes? In this article, we have gathered a list of the 14 best licensed moneylender in Singapore who can help to make your personal loan process convenient and quick.
1. Credit Hub Capital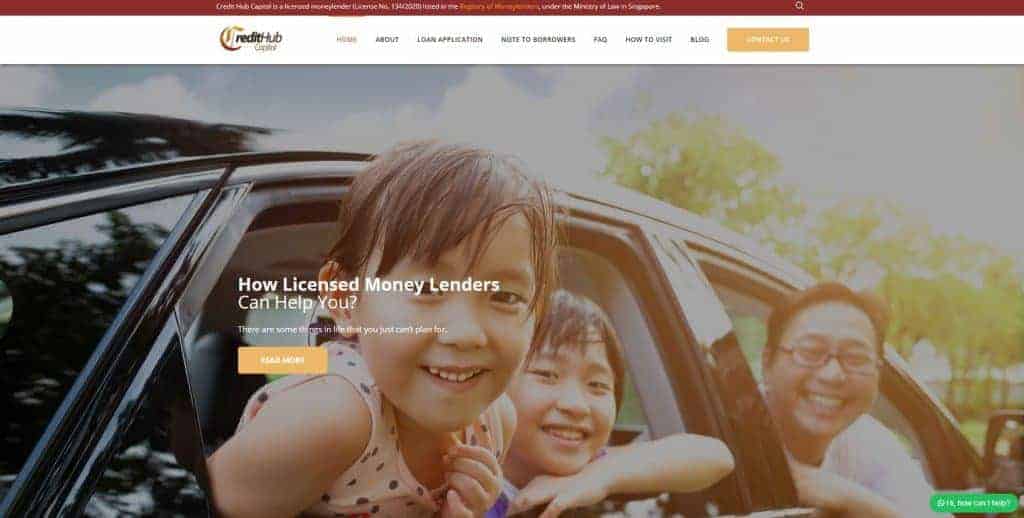 Founded in 2010, Credit Hub Capital is Singapore's leading licensed and most trusted moneylender. The firm is licensed by the Registry of Moneylenders in Singapore and complies with the Moneylenders Act and Rules.
At Credit Hub Capital, not only can you receive quick approval within an hour, but you can also enjoy highly competitive interest rates.
If you face issues like a sudden loss of job that may potentially lead to the lack of income flow, taking up personal loans with Credit Hub Capital is a consideration.
That's not all: the firm also offers a flexible repayment scheme and customised loan services, ensuring that the varying needs of its customers are met.
2. Credit Excel Capital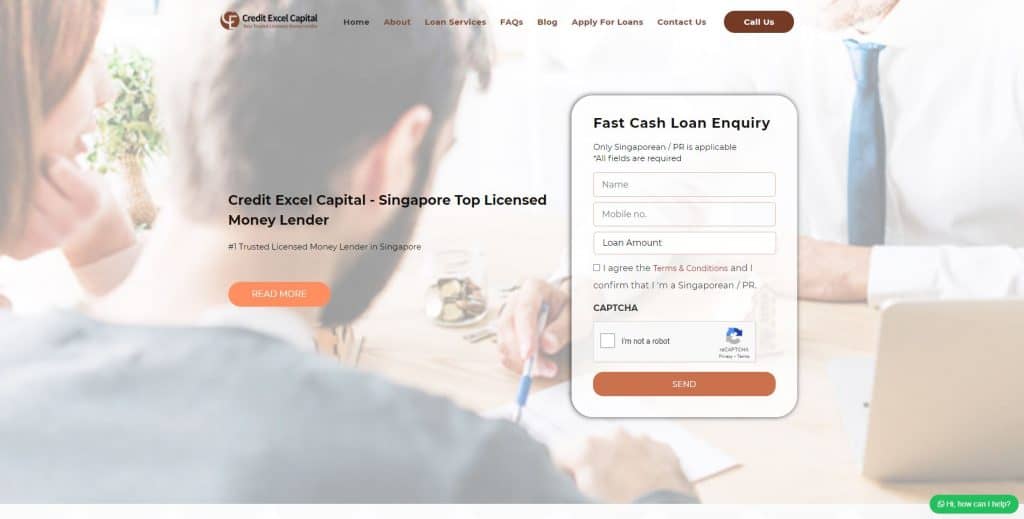 Credit Excel Capital is one of Singapore's most flexible licensed moneylenders in Singapore, giving customers the luxury to plan their repayment dates.
They also do not judge their clients based on their credit history, staying true to their mission to adhere to the sternest code of ethics and principles in all their dealings with customers.
Providing online application services that are available 24/7, you can expect to receive an approval for your loan within one hour. Interest rates are offered at 4% monthly.
You have the option to make loan repayment or monthly instalments through any ATM machines, or iBanking online transfers to any of our local bank account. You can also make your repayment only in cash at their office.
3. Credit 21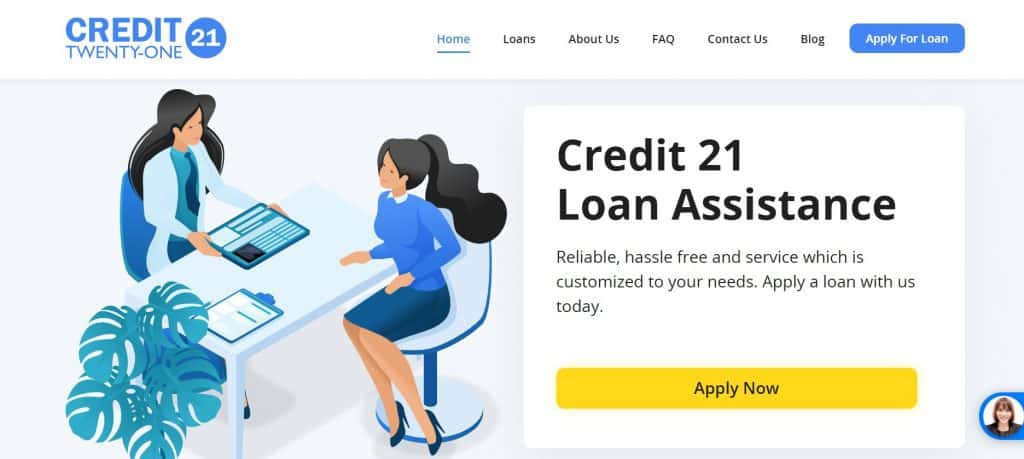 Credit 21 has been acknowledge by the Ministry of Law as one of the 6 new firms piloting alternate business models for money lending.
Having spent 16 years in the industry, Credit 21 is a credible and reliable player in the money lending industry.
Credit 21 aims to provide convenient and hassle-free loans so that borrowers can receive timely financial aid.
Borrowers can expect up to $100,00 in untenured loans at one of the lowest interest rates in the market.
4. Capital Funds Investment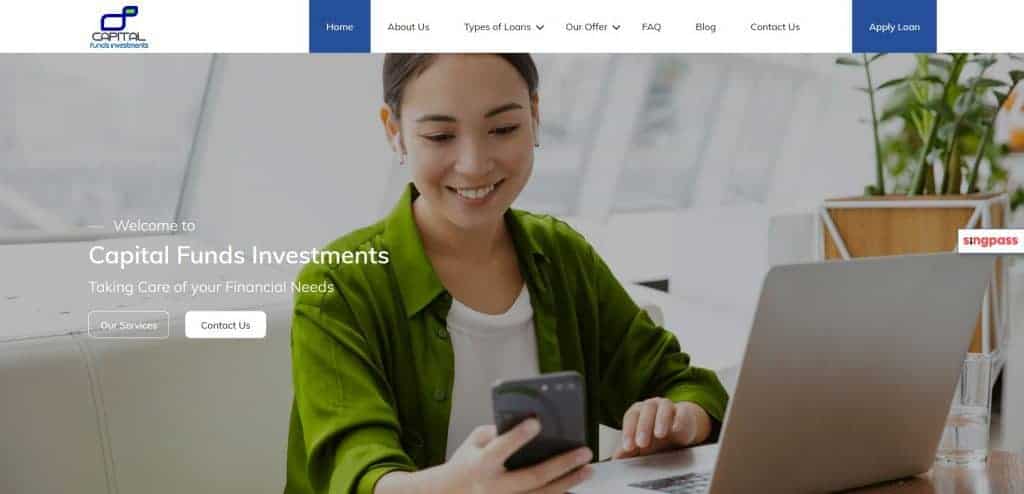 Capital Funds Investments is a licensed moneylender in Singapore that aims to provide you with urgent cash resources that you might need to tide you over.
The process of Capital Funds Investments' personal loan is made straightforward and hassle-free. All you have to do is to download their loan application form on their website and fill it up. Their financial experts will then assess your eligibility via the details that you have submitted. Once approved, you can collect the loan at their office.
You can be assured that the personal loan has a quick approval process and turnaround time so that you can deal with your financial situation fast.
5. GS Credit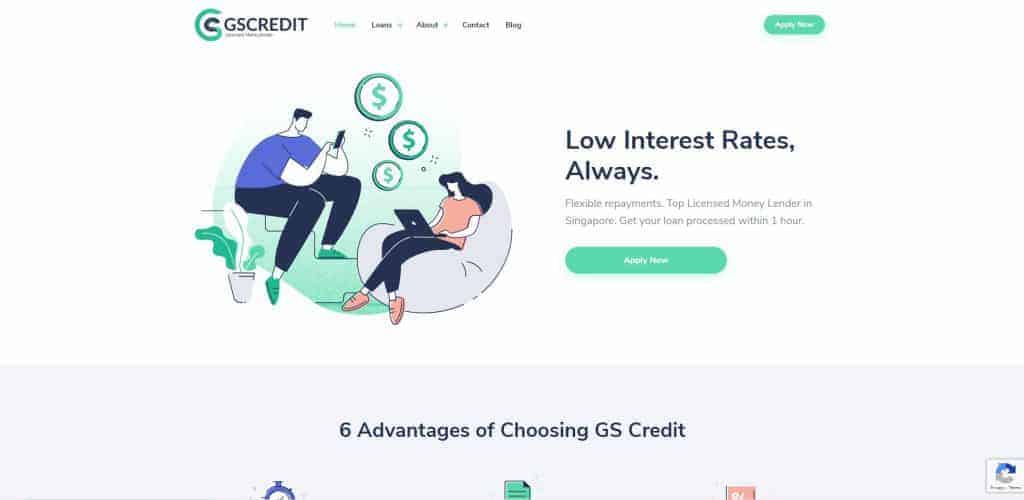 As one of the most trusted licensed moneylender in Singapore, GS Credit aims to maintain the highest standards of professionalism and transparency.
When applying for a personal loan at GS Credit, you can be assured of its fast processing and quick approval (All loans are processed within an hour). Your much-needed personal loan will be immediately disbursed to you once it has been approved.
6. U Credit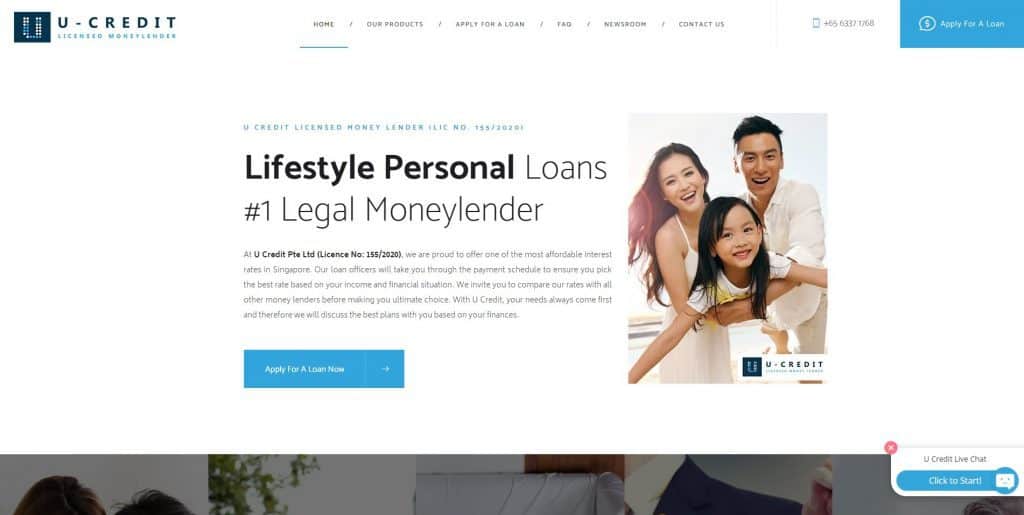 With its fast loan application, low-interest rates, tailor-made repayment plans and excellent customer services, it is little wonder that U Credit has become one of the top choices for licensed moneylenders in Singapore.
At U Credit, their personal loan packages are customised based on your needs. That way, you will be able to meet your financial needs and have an easy time repaying your loans.
7. Fast Money Pte Ltd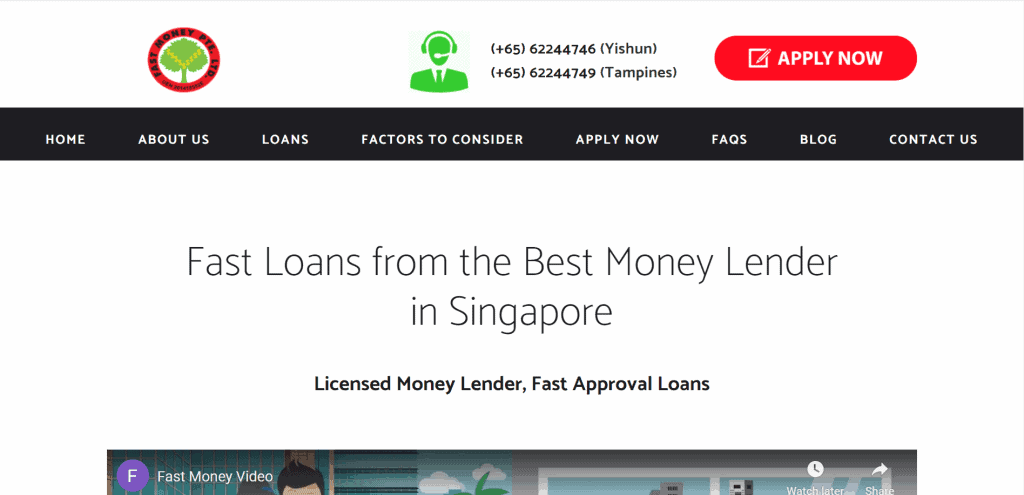 Applying for a personal loan with Fast Pay Pte Ltd is quick and efficient using their online application form. No application fees are needed.
Fast Pay offers its loans at some of the lowest interest rates in the region.
Their services are open to Singaporeans, Permanent Residents and foreigners with valid passports.
Instead of simply making unreasonable demands like other personal loan providers, they will also make arrangements to provide you with a flexible repayment period to meet your financial requirements.
8. GM Creditz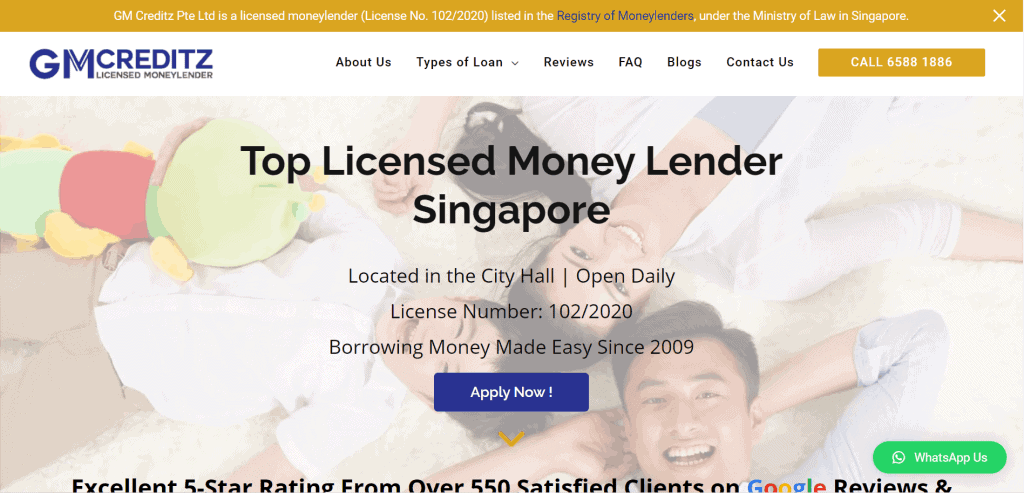 Established in 2001, GM Creditz is the best personal loan provider at the heart of Singapore. Staying true to its promise of "borrowing money made easy", the agency offers hassle-free, fast and affordable loan plans.
With low interest rates from 1-4% only, you can borrow a personal loan up to 6 times your salary. Its personal loan is also an unsecured loan, which means no pledging of assets is required.
What sets the agency apart from other moneylenders is that it fairly assesses each and every client's application, even those with a history of bad credit scores.
It has built the business on solid principles by offering a fair and transparent service and responsibly providing its customers with loans.
9. 365 Credit Solutions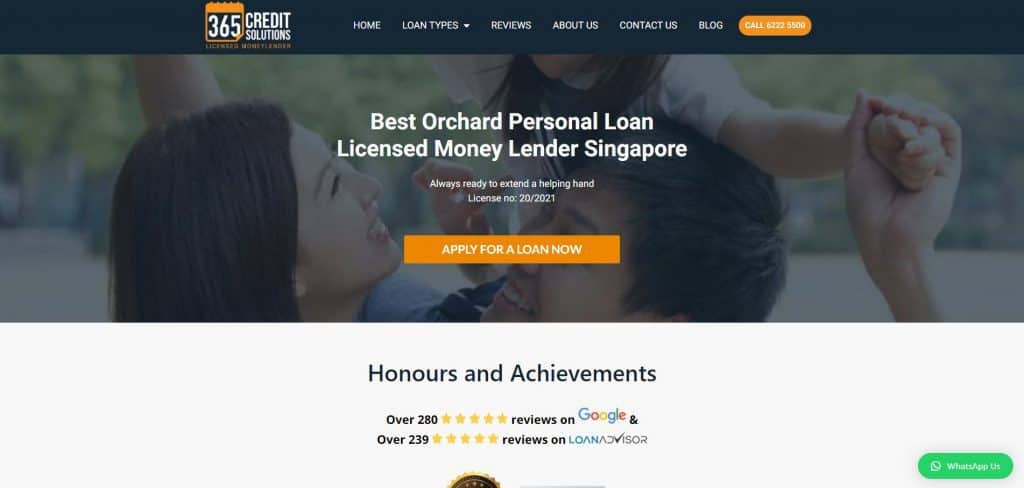 Established in 2010, 365 Credit Solutions has grown to become one of the most well-established licensed moneylenders in Singapore. This moneylender in Singapore put its customers first in all their services.
Personal loans that are applied at 365 Credit Solutions are made to be easy so that you can deal with your financial situation as quickly as possible. As a matter of a fact, all loans are approved within an hour and you will be able to receive
You can apply for a personal loan so long as you are 18 years old and above, have a minimum salary of S$1,500 (Singapore Citizen & PRs) and have a minimum salary of S$2,000 (Foreigners working in Singapore).
10. BST Credit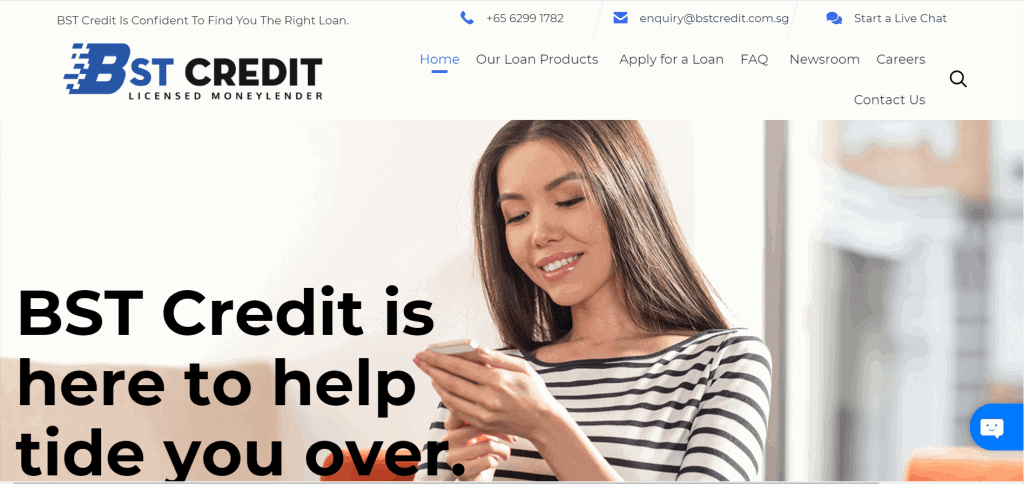 'BST' stands for Begin with Service & Trust. BST Credit has set themselves apart from other lenders by putting the needs of our customers first. Their application and approval process is simple and their terms are friendly.
They will tailor their loan packages to suit your particular set of circumstances. You only need to discuss your needs with their loan officers. They will help you identify a personal loan package that is suitable for your needs.
Their website also has a live chat function for you to raise any questions.
11. BizBridge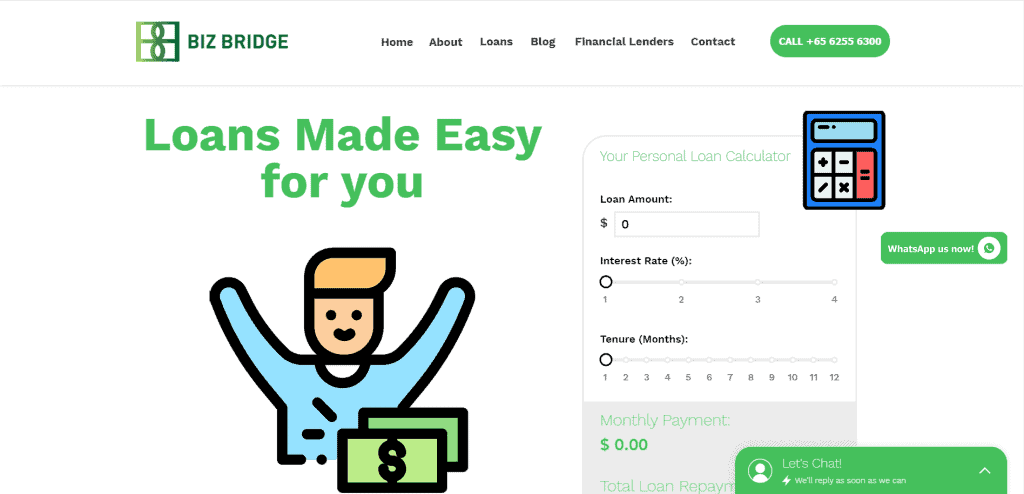 Unlike the other moneylenders on this list, BizBridge does not lend you money directly. Instead, it acts as a middleman and leverages its extensive network of moneylender contacts to help you find a suitable loan.
You will definitely want to engage them if you don't have a good credit score or credit record or are facing a complicated situation. BizBridge may even be able to find you a loan you didn't know you could qualify for.
As your Personal Loan Advisor, BizBridge knows the eligibility criteria set by its established network of lenders, which increases your chances of getting the loan.
With over 540,000 loans taken, BizBridge has a 99% approval rate.
12. Galaxy Credit Investment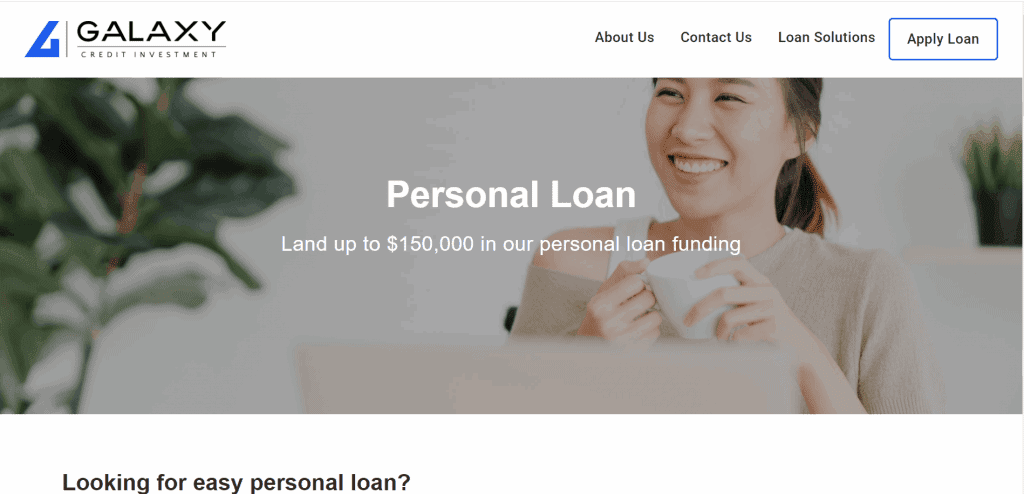 With a personal loan cap of S$150,000, Galaxy Credit Investment's interests rates are as low as 3.9% per term. No processing fees or deposits are needed.
You can easily apply for a personal loan by submitting online through an online form at the comfort of your own home. Their loan representative will contact you within 1 working day.
Once your loan is approved with the loan agreement signed, the firm will disburse the money via cash, bank transfer or cheque on the spot.
Every case is special and they go the extra mile to provide a repayment cycle that fully suits your financial capabilities.
13. Lendela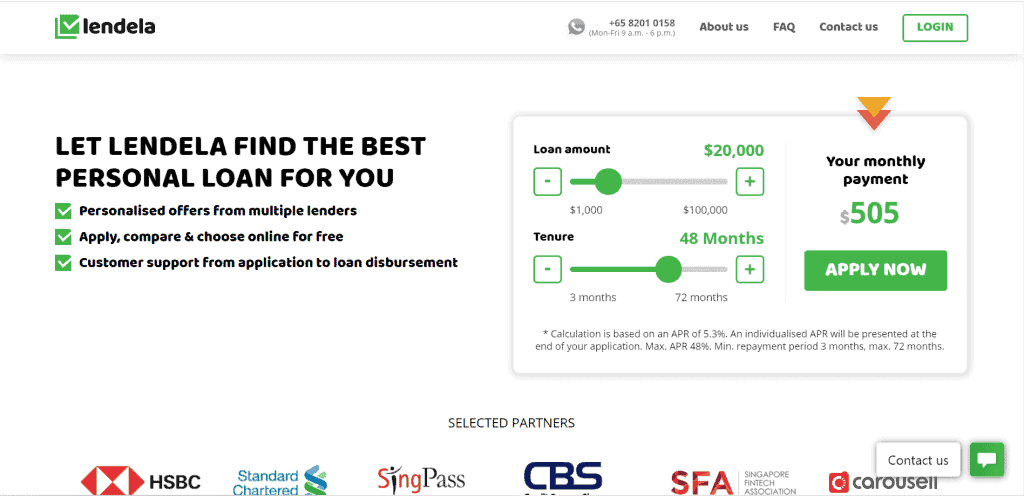 Lendela helps you find the best personal loan in Singapore – free of charge. Fill out their online application form in a couple of minutes to receive loan offers from multiple banks and licensed lenders. Over 10,000 applications have been made.
Lendela brings the widely successful Scandinavian loan broker model to Southeast Asia, which lets the applicant compare personalised loan offers online and select the best option, via just one application.
This is possible through their well-made application form and unique match-making algorithm.
Some of their selected partners include HSBC, Standard Chartered and Singapore Fintech Association, lending credence to their credibility.
14. Lending Bee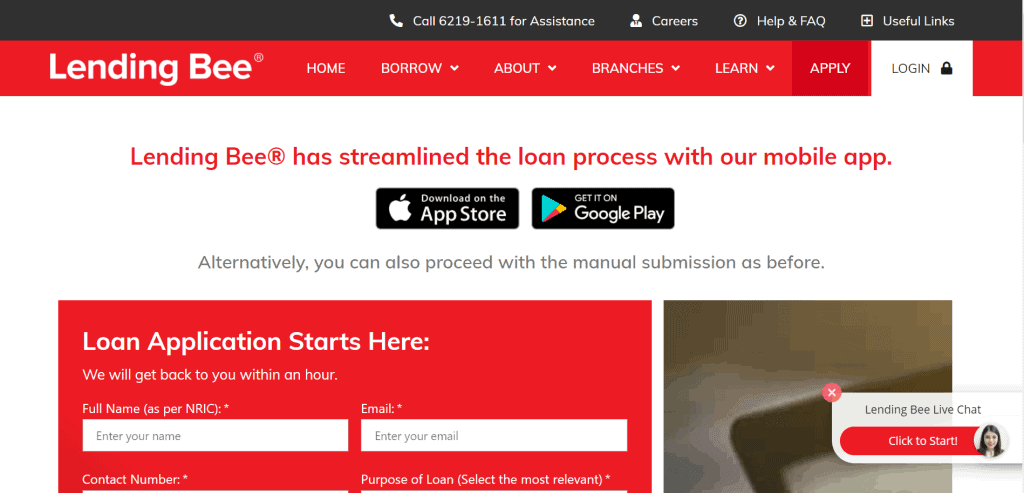 As a subsidiary of Credit 21 Pte Ltd, Lending Bee is one of the top licensed moneylenders in Singapore.
Out of 156 licensed moneylenders, Lending Bee was one of the six selected by the Ministry of Law to pilot alternate business models for moneylending.
As such, you can be assured that they are a reliable and licensed moneylender with huge capital backing. They are able to provide you with a personal loan to suit your needs quickly.
To make the application process more convenient, Lending Bee has created a mobile application for its customers. Their mobile app is available on both the App Store and Google Play.
Conclusion
Do you have any reviews and comments to share regarding our choices for the best licensed moneylender in Singapore?
While SBO is committed to supporting our local businesses, we welcome any feedback and anonymous sharing regarding your experience with the listed moneylender in Singapore.
We hope that this guide will be useful in helping you to make an informed decision when it comes to finding the best licensed moneylender in Singapore.
In this article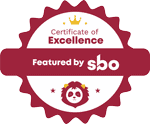 Are you featured in this?
Display this exclusive SBO badge proudly on your website!