10 Exquisite Wedding Venues in Singapore to Fulfil Your Dream Wedding
Pull off a Nick-and-Priyanka kind of wedding with these gorgeous places.
Events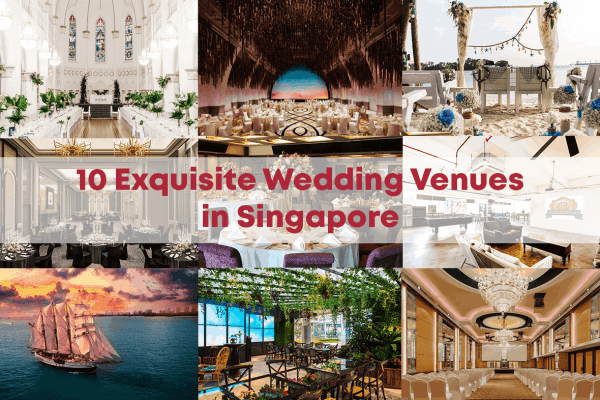 Our team at SBO.sg is committed to being a one-stop avenue to connect local businesses and consumers. We hope that our research efforts can help you save time and money by finding you the best deals without having to search around the vast world-wide-web.
Weddings are special, intimate occasions. They count as a significant milestone and are an expression of a couple's affection, friendship and the connection that ties them together for life. Capturing every moment at your wedding is crucial, and to achieve this, you'll need a wedding venue to call your own.
With numerous wedding venues in Singapore, it can be challenging for couples to pick from the lot without feeling overwhelmed for their big day. But fret not—from grand ballrooms to nature parks, we've got you covered with these 10 exquisite wedding venues to fulfil your dream wedding!
1. Crystal Ballroom at Holiday Inn® Singapore Orchard City Centre
Situated in the heart of Orchard road, the Crystal Ballroom at the Holiday Inn® Singapore Orchard City Centre has been a highly sought-after wedding venue amongst couples seeking a luxurious, personalised and distinctive style.
Impress up to 380 guests at your wedding space decked with glittering chandeliers on high ceilings and adjustable lighting systems to evoke different moods that are ideal for an elegant celebration.
Website: Holiday Inn® Singapore Orchard City Centre
Address: 11 Cavenagh Road, Singapore 229616
Capacity: Up to 380 pax
Contact: Call +65 6733 8333 | Email [email protected]
2. The Grand Ballroom at JW Marriott Singapore South Beach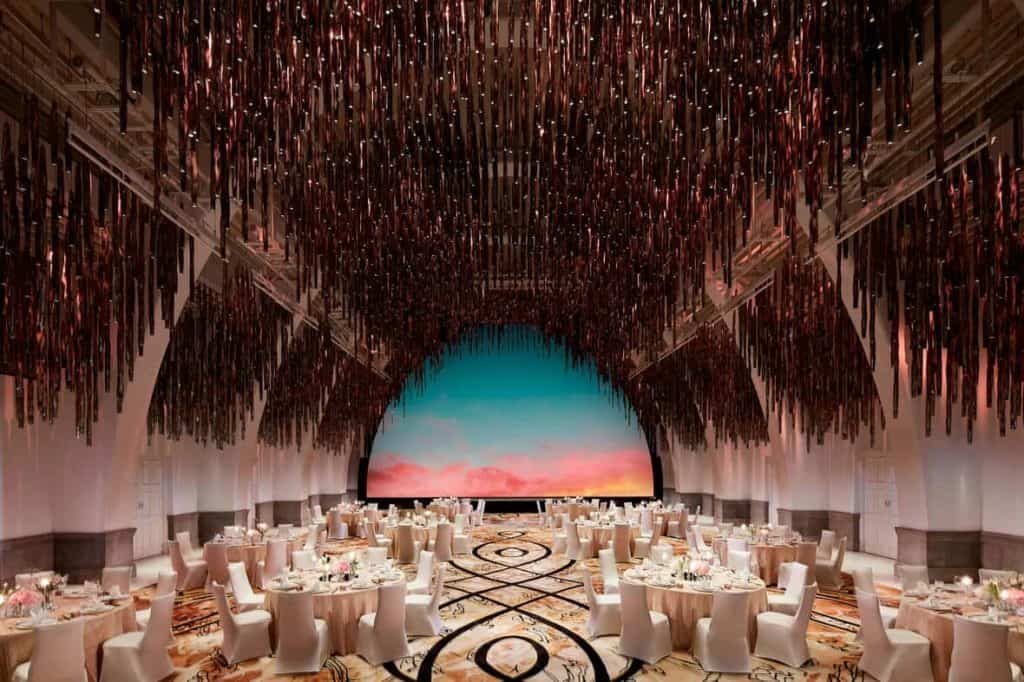 Commence your journey of a lifetime at the sophisticated heritage building that goes all the way back to the 1930s.
Majestically adorned with an exquisite Forest of Lights installation, the Grand Ballroom at JW Marriott Singapore South Beach will steal your heart with its inspired blend of modernity and grandeur in a heritage setting.
Screen your personalised wedding theme while impressing your guests with the Grand Ballroom's unique 10-meter high pillarless design, with an immersive end-to-end, floor-to-ceiling LED wall backdrop.
Website: JW Marriott Singapore South Beach
Address: 30 Beach Road, Access via Nicoll Highway, Singapore 189763
Capacity: Up to 280 pax
Contact: Call +65 6818 1888 | Email [email protected]
3. Caroline's Mansion at St. Regis Singapore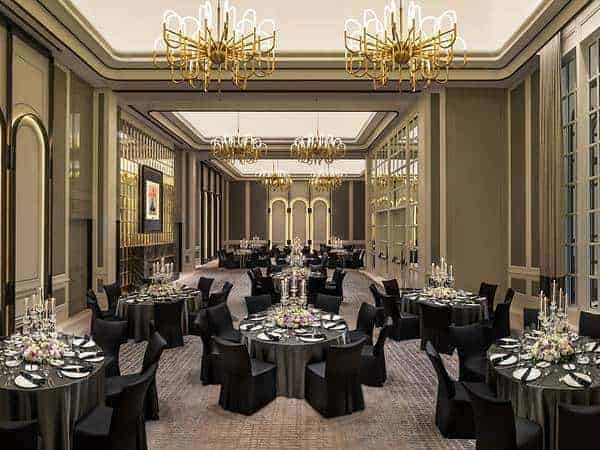 Styled after the home of American high society doyenne Caroline Astor, Caroline's Mansion at St. Regis Singapore is the latest addition to an exclusive of event spaces.
The opulent ballroom mansion holds up to 180 guests and evokes timeless elegance with stunning chandeliers, floor-to-ceiling glass bevelled doors, panelled and marbled walls. Bride-to-bes are bound to turn heads as they glide down the grand staircase in their wedding dress.
Website: Caroline's Mansion at St. Regis Singapore
Address: 29 Tanglin Road, Singapore 247911
Capacity: Up to 180 pax
Contact: Call +65 6506 6888
4. Sand Bar at Coastes Sentosa Singapore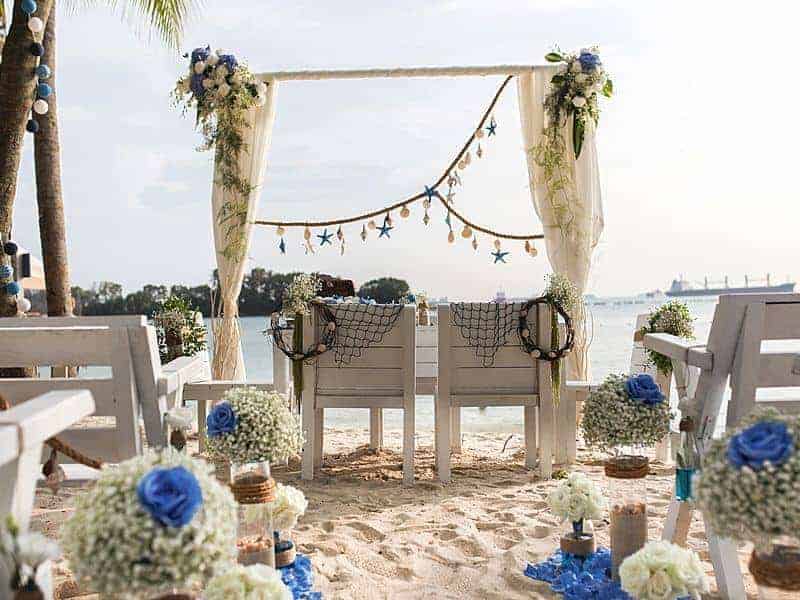 Couples who prefer an outdoor and a laid-back wedding venue with white sandy beaches and mesmerising blue waters will be blown away by Sand Bar at Coastes situated along Sentosa's Siloso Beach.
Live your sun-kissed beach wedding fantasies with the wind in your hair and embrace this intimate event with your loved ones.
Click here to view the wedding kit.
Website: Sand Bar at Coastes
Address: 50 Siloso Beach Walk, Singapore 099000
Capacity: Up to 50 pax
Contact: Call +65 6631 8938 | Email [email protected]
5. The Racecourse at Singapore Turf Club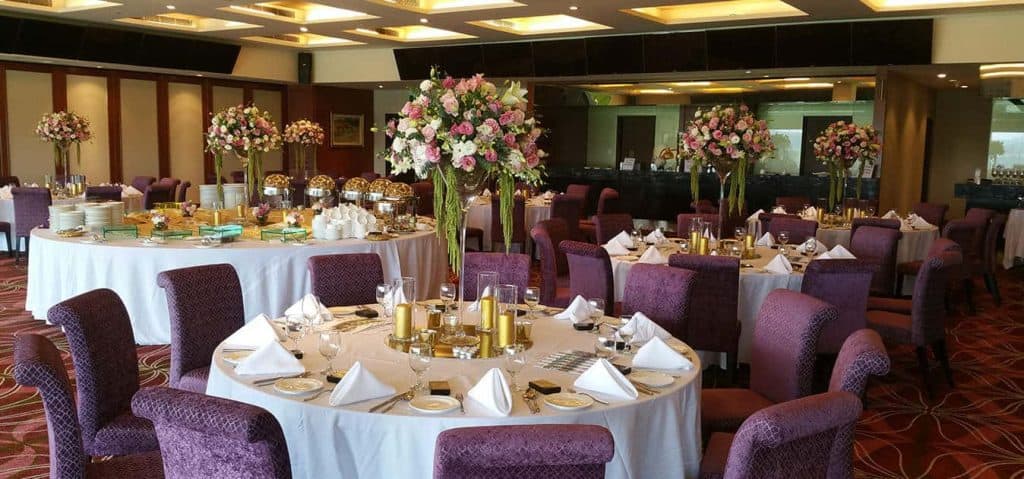 Ever dreamed of riding a horse-drawn carriage and making a majestic, star-struck entrance?
Wedding venues aren't just limited to grand hotel ballrooms, and the Racecourse at Singapore Turf Club is definite proof of that.
From the Marquee (that can accommodate up to 600 people) to corporate boxes for smaller wedding receptions, experience a panoramic view of the Racecourse's lush, picturesque and serene surroundings for your big day.
As if it can't get any better, they also offer function rooms that are equipped with an entire array of TV monitors, individually controlled lighting, built-in projector screens and a private bar.
Website: Racecourse at Singapore Turf Club
Address: 1 Turf Club Avenue, Singapore Racecourse, Singapore 738078​
Capacity: Up to 600 pax
Contact: Call +65 6879 1000
6. Tall Ship Adventures at Royal Albatross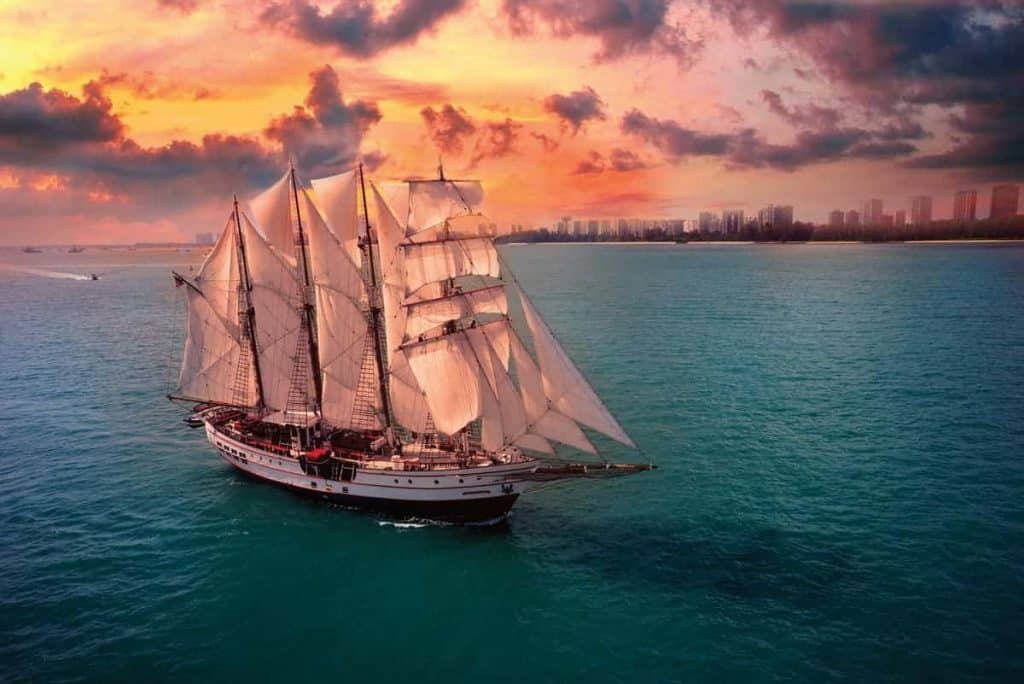 Docked alongside the Adventure Cove Waterpark at Resorts World Sentosa, the Royal Albatross resembles an enchanting pirate ship from a bygone era. It has become one of Singapore's top venues for yacht weddings and anniversaries.
Sail along Singapore's calm port waters on a magical once-in-a-lifetime journey that you'll never forget on-board the regions only luxury tall ship.
A ship designed for romance and top-notch entertainment, she offers a truly exceptional and remarkable experience that bonds her guests with lifelong memories at the helm.
Website: The Royal Albatross
Address: 8 Sentosa Gateway, Sentosa Island, Singapore 098269
Capacity: Up to 130 pax
Contact: Email [email protected]
7. Picnic Singapore
Rain or shine, Picnic Singapore's premier indoor garden and restaurant has nature-lovers and those who want a carefree ambience covered.
Centrally located at Wisma Atria in Orchard, Picnic spans over an area of 10,000sqft and features three garden-themed locations—Central Garden, Beer Garden, and Flower Garden.
Live the wedding of your dreams with a hint of sweetness in the air and create beautiful memories in this breathtaking garden-themed wedding venue filled with gorgeous décor.
Your guests also have the option to explore a food truck park of individual stalls packed with international cuisines!
Click here to view the wedding brochure.
Website: Picnic
Address: Wisma Atria Shopping Centre, Level 3 (Unit 03-15)
435 Orchard Road, Singapore 238877
Capacity: Up to 350 pax
Contact: Call +65 6734 8352 | Email [email protected]
8. LDF (老地方) at Kallang Riverside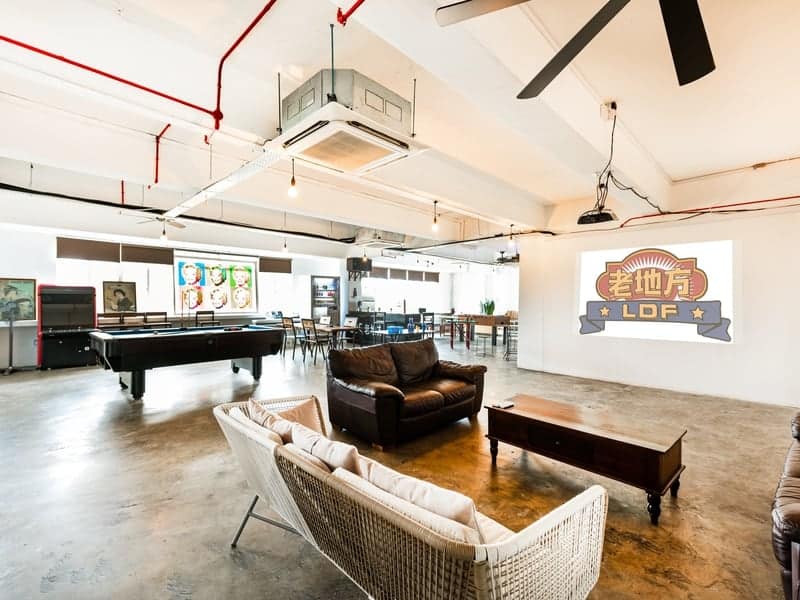 An abbreviation for the chinese phrase "老地方", which literally translates into "The Usual Place", LDF at Kallang Riverside Park takes you on a nostalgic trip back to the good ol' days.
LDF boasts a venue space of up to 2,200 sq. ft. and can accommodate a total of 120 people. Although it may seem a little ulu or out of the norm, this retro space is the perfect wedding venue for couples who are seeking a private, cosy and low-key wedding celebration with their loved ones.
The beautifully furnished venue provides its guests fun and exciting amenities such as arcade machines, karaoke options, a bar counter, giant Jenga blocks, a pool table, a photo corner and more.
These facilities make it an entertainment haven for a packed with laughter, joy and endless fun!
Website: LDF 老地方
Address: Kallang Riverside Singapore, Singapore 338987
Capacity: Up to 120 pax
Contact: Call +65 8355 9800 | Email [email protected]
9. Flutes at the National Museum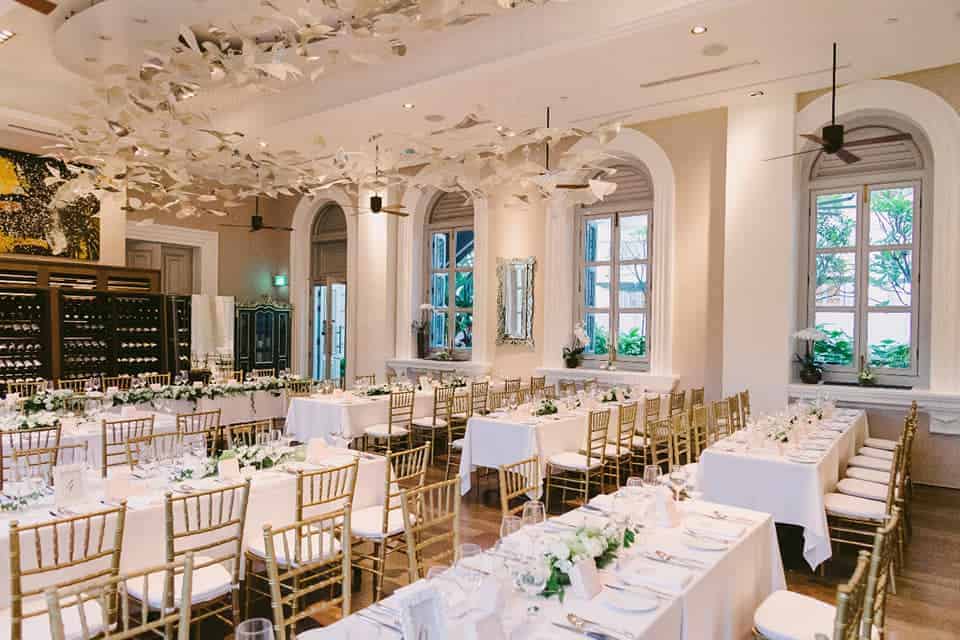 Make your wedding literally go down in history. An elegant setting befitting a king and queen, Flutes, located at the historic National Museum, is the perfect wedding venue to exchange your vows.
The restaurant can accommodate up to 150 guests, while smaller receptions can be held in the intimate Sir Henry McCallum Room. You can also choose to dine outdoors on the terrace or indoors in the Jubilee Room or the Sir Henry McCallum Room.
Website: Flutes at the National Museum
Address: 93 Stamford Road #01-02, National Museum of Singapore, Singapore 178897
Capacity: Up to 150 pax
Contact: Call +65 6338 8770 | Email [email protected]
10. CHIJMES Hall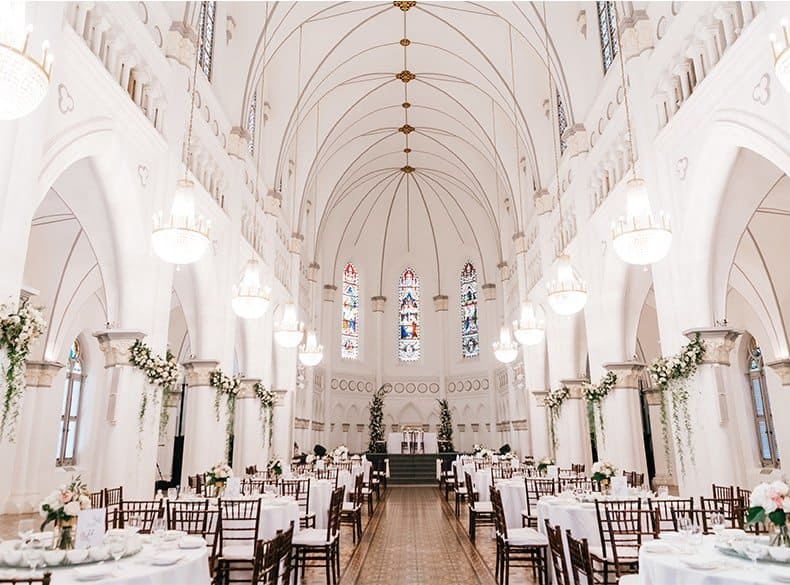 CHIJMES Hall is the epitome of elegance and allure for a breathtakingly gorgeous wedding. Built with striking architectural features that have remained throughout its 115 years of existence, this 19th-century neo-gothic chapel is a refined national monument of Singapore today.
Behold the chapel's array of sparkling crystal chandeliers, enviable high ceilings and detailed stained-glass windows. The chapel's columns and corridors also bear lovely motifs of flowers and birds.
Couples can look forward to being absolutely charmed by CHIJMES' romantic ambience and experience an unforgettable wedding.
Website: CHIJMES Hall
Address: 30 Victoria St, Singapore 187996
Capacity: Up to 400 pax
Contact: Call +65 6336 5320 | Email [email protected]
>