10 Best Father's Day Gift in Singapore for the Superman in Your Life [2022]
When does a joke become a dad joke? When it becomes apparent.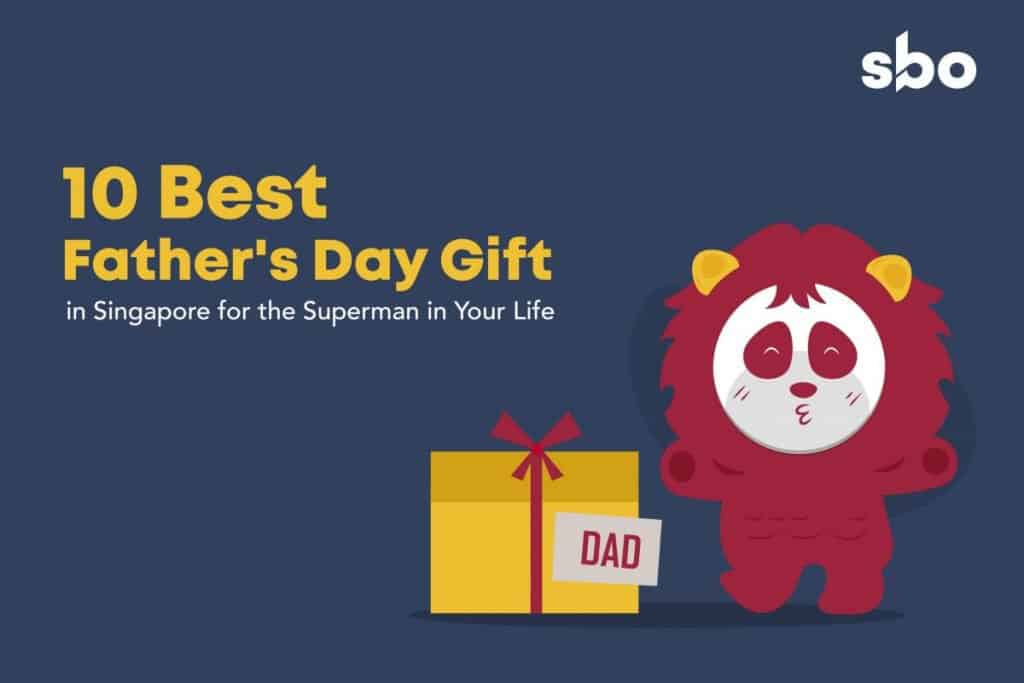 Father's Day is approaching, and there is no better time than now to spend time with your father amid the tighter measures implemented to curb COVID-19 cases.
While the best gift that you can give to your father is undeniably your time, physical gifts are also a good idea.
This is especially so if gifts are your dad's love language!
Looking for a Father's Day gift in Singapore?
In this post, we've gathered all the necessary details to compile a list of the 10 best Father's Day gift in Singapore.
1. Hello Chocolate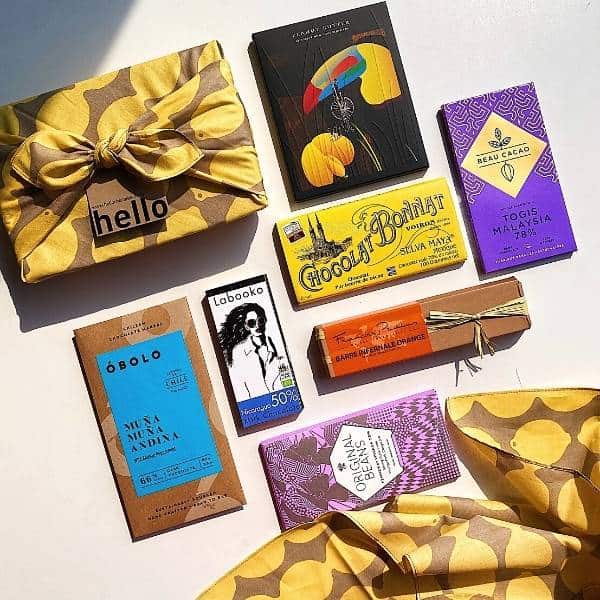 There's no sweeter Father's Day gift than a box of chocolates (literally).
Whether you're looking for the best bean-to-bar chocolate from around the world or ethical and sustainable chocolate gifts, Hello Chocolate has got you covered.
They provide same-day chocolate delivery islandwide as well as fast delivery around the world.
Our recommendation is to go with their "The Best of the Best" chocolate gift set, a curation of Hello Chocolate's top-selling bean-to-bar chocolates worldwide, bundled in an elegant Japanese hand-dyed KAMAWANU 100% cotton cloth.
Priced at an affordable S$150.00, Hello Chocolate's bean-to-bar chocolates are craft chocolates.
Craft chocolates are manufactured using premium natural ingredients, ensuring that they are produced in an environmentally sustainable manner.
They are also tasty and healthier than mass-produced chocolates.
2. Simply Hamper
Does your dad love sipping champagne?
Look no further than Simply Hamper, whose food hampers are chock-full of gourmet products – wine, cookies, and chocolates.
These are all imported from Europe, attesting to their premium quality.
Our recommendation is to go with their Cheer and Toast (Red Wine) Hamper, which is priced at S$156.00 (inclusive of taxes and shipping).
The food hamper contains:
Chateau Feve Des Travailleurs 75cl
Aalst Whole Almonds Milk Chocolate Gift Tin 150g
Cupido Dessert Cups Tiramisu 125g
Basilur Tea Book 10g
Tivoli Sugar Free Butter Cookies 142g
Mrs Bridges – Orange Marmalade with Honey 340g
Forum Hamlet Oublies 125g
Excelcium – Pralines BonBons De Chocolat 200g
Exquisite Picnic Basket
You will also be able to make your gift even more elegant with their "Classic Wrap" option that comes with a greeting card for you to include a customised message!
3. Far East Flora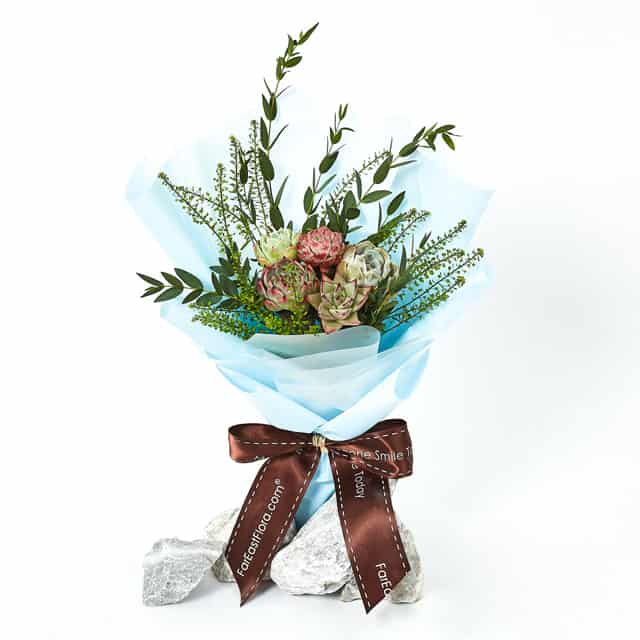 What's the next best Father's Day gift in Singapore after chocolates and champagne?
A bouquet of flowers of course. And there's no better place to purchase a bouquet of lovely flowers from than Far East Flora, Singapore's leading online florist that offers floral bouquets, arrangements, plants, gifts and hampers.
Our recommendation is to get their Succulent Blooms, a bouquet made from lovely succulents!
Their artisanal florists have given traditional bouquets a little twist by combining succulents and olive green foliages to create a hearty mix of nature.
This Father's Day gift in Singapore is ideal for male recipients who are a fan of easy-to-care succulents to add a nice touch to the occasion.
Lastly, as the bouquet of succulents is delivered straight to your doorstep with their roots in perfect condition, you or your father can also plant the flowers elsewhere!
4. Agresti Golf-Themed Chess Set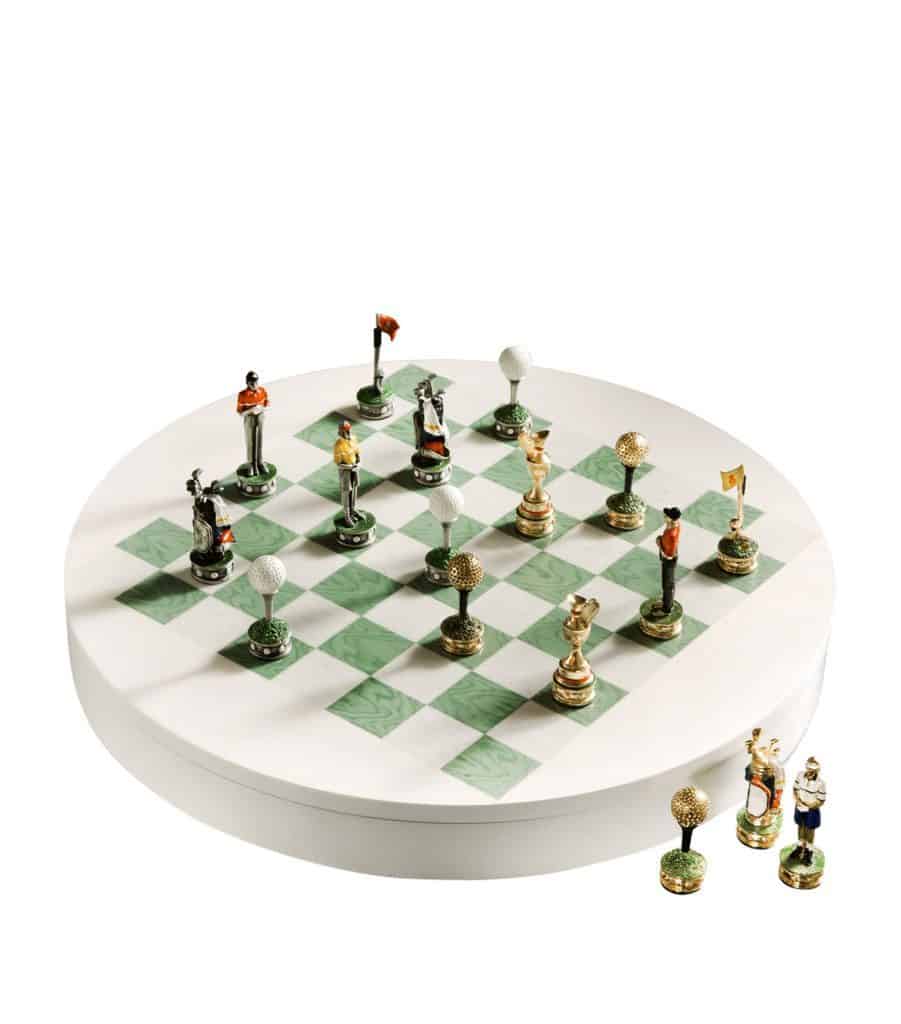 Is your dad a fan of golf? Or is he a fan of chess?
Well, with the Agresti Golf-Themed Chess Set, you can get the best of both worlds.
Manufactured from white maple and wood, this luxury item sees the handcrafted pieces reimagined as popular golfing icons, which can be stored underneath the board when not in use.
The Father's Day gift in Singapore is priced at a hefty pricetag of S$2956.00, although there is an online delivery option for Harrods to deliver it to your home.
5. Urban Reserve: Benefit One Massage Chair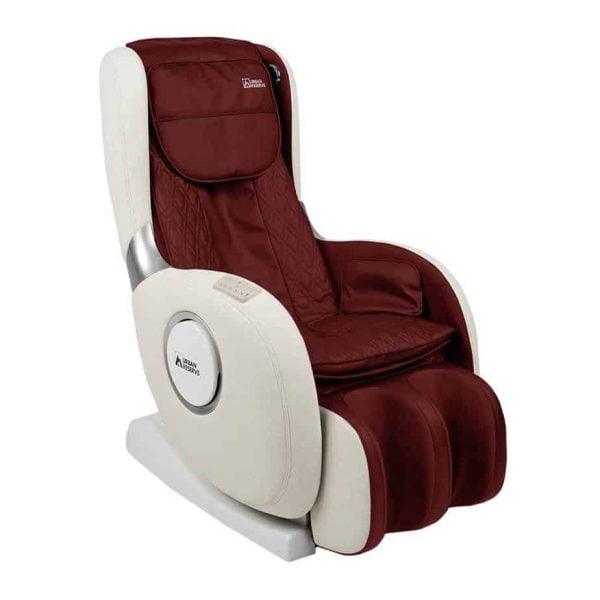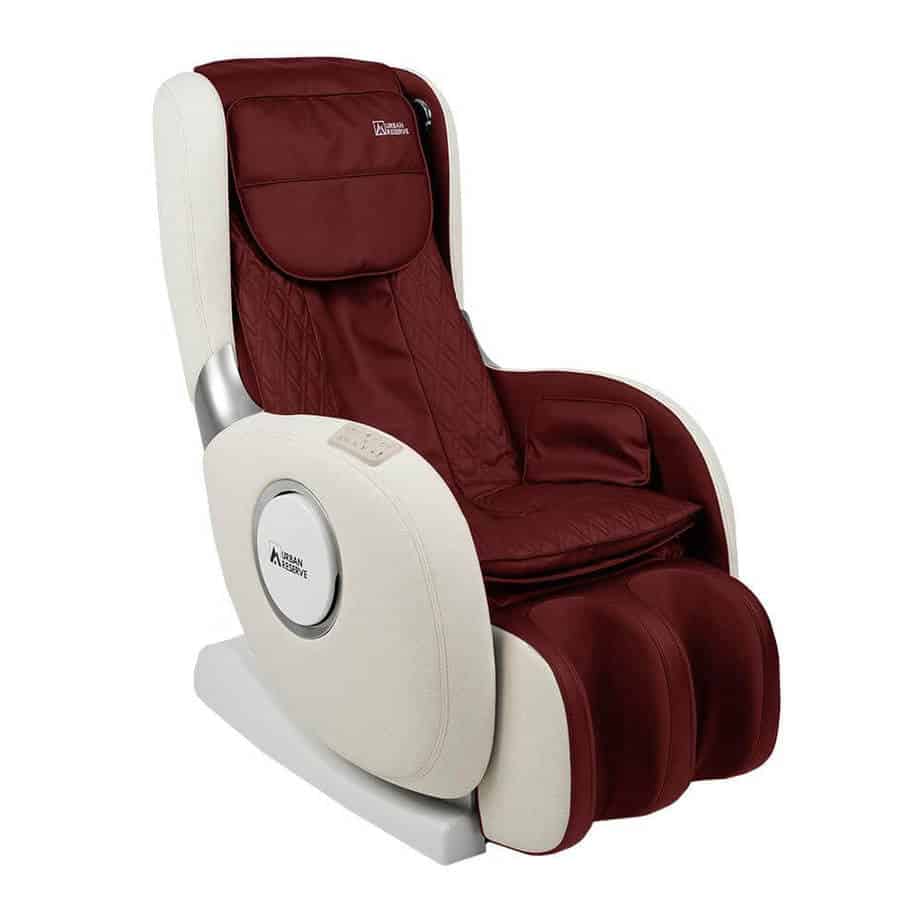 Simple, practical, and thoughtful. The Benefit One Massage Chair (now at just $1,299!) from Urban Reserve is bound to put a smile on your dad's face.
Designed for the discerning urban dweller, this locally designed chair features a patented embedded AcuPoint Palm Massager, compression massage and lumbar heating – perfect for healing stiff backs and repairing sore, damaged muscles.
With its Zero Wall Back Space feature, this chair will fit in even the smallest of spaces. The Zero Gravity Weightless Experience works to whisk the user away into ultimate relaxation mode.
It also comes with a plug-and-play feature and USB charging port so that your dad can enjoy watching his favourite TV series while enjoying a therapeutic massage.
It comes in 3 snazzy colours: Heather Grey, Prussian Blue and Burgundy Red.
Users spoke highly of the pleasant purchasing experience. They noted that the team was incredibly helpful, honest, and knowledgeable.
So go ahead and get your dad the massage chair he truly deserves! Find out more about how you can save up to $600!
6. Marks & Spencer Linear Bar Cufflinks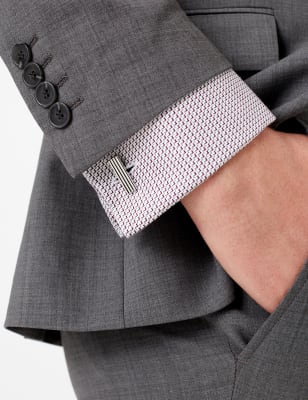 Made with Slim Kind materials, the swoon worthy Linear Bar Cufflinks from Marks & Spencer complete any outfit.
Rectangular in shape, the dashing pair of cufflinks has a gentle textured design to create a present-day stylish look for your father.
The best part of it all: the Father's Day gift in Singapore is highly affordable, and is priced at only S$32.90.
There is also free home delivery for orders above S$120.00.
7. Cartier Déclaration Eau de Toilette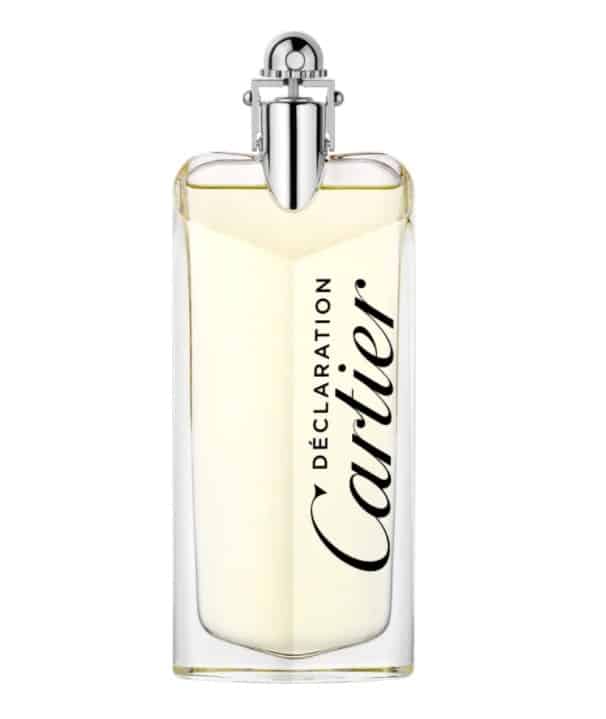 Does your dad never leave the house without cologne?
Get Cartier's Déclaration Eau de Toilette for him as a gift.
The male cologne contains cedar and cardamom, and leaves behind a woody, spiced fragrance emboldened with a hint of freshness.
The luxury Father's Day gift in Singapore is priced at an inexpensive S$71.00.
8. Father's Day High Tea at LeBar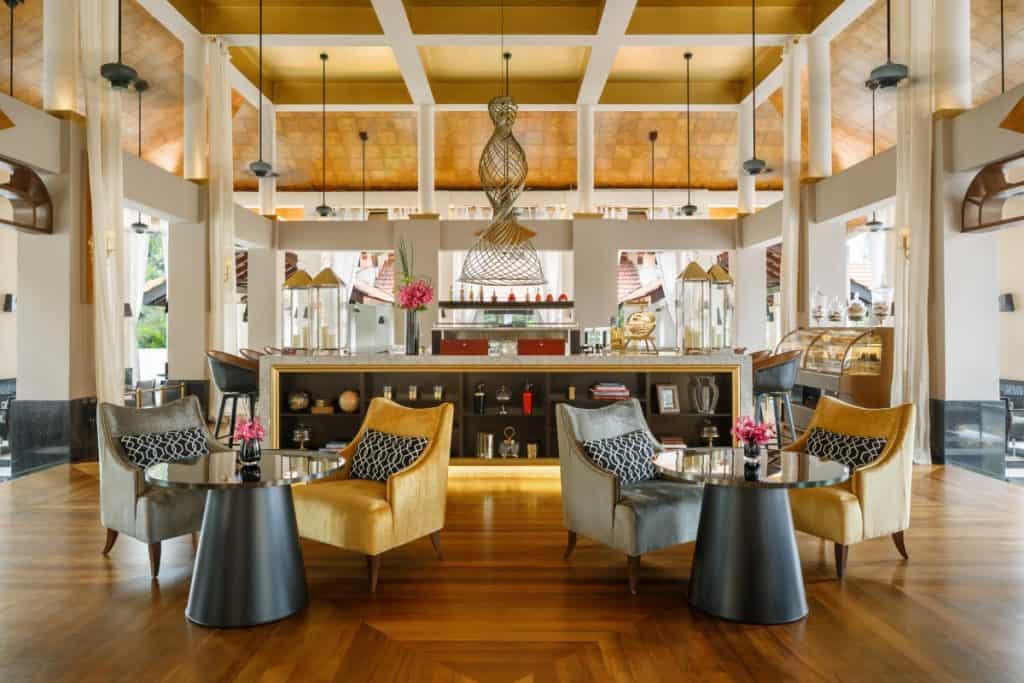 Does your dad have a sweet tooth?
We have the ideal recommendation for you: the Father's Day High Tea at LeBar (located at Sofitel Singapore Sentosa Resort & Spa), which allows for dining-in from 13 June 2021 onwards.
Look forward to tantalising your dad's tastebuds with the chocolate ganache tart, citrus jivara cake and pistachio financier, before ending the meal with a bottle of Taittinger Champagne.
The Father's Day gift in Singapore is priced at S$68++ for two with free-flow Nepresso coffee or TWG Tea Champagne top up options.
Reservations are needed.
9. Google Fitbit Inspire 2 Tracker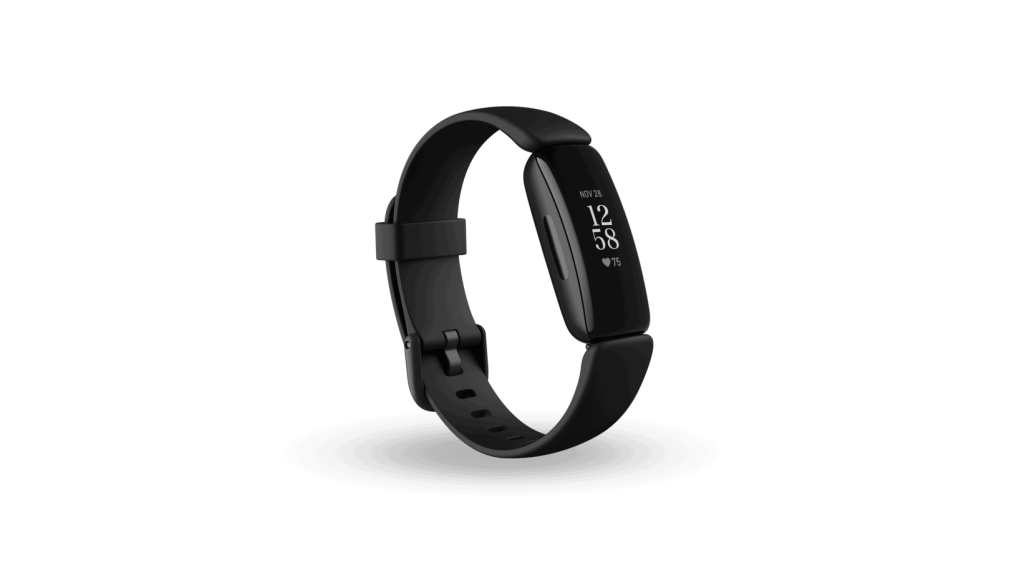 Is your dad a sport junkie? If so, he will love the Google Fitbit Inspire 2 Tracker!
This fitness tracker possesses 24/7 heart rate tracking functionality, Active Zone Minutes, and comes with a free 1-year Fitbit Premium trial for new Premium users.
With a battery life of 10 days and water resistance of up to 50m, the hardy fitness tracker is designed to withstand the toughest life has to throw at you (and at it).
The Fitbit application for the tracker must be downloaded onto a compatible device of yours running either Android OS 7.0 or higher or Apple iOS 12.2 or higher.
The Father's Day gift in Singapore costs S$168.00 and comes with free delivery.
10. Guarana & Coffee Energising Cleanser for Men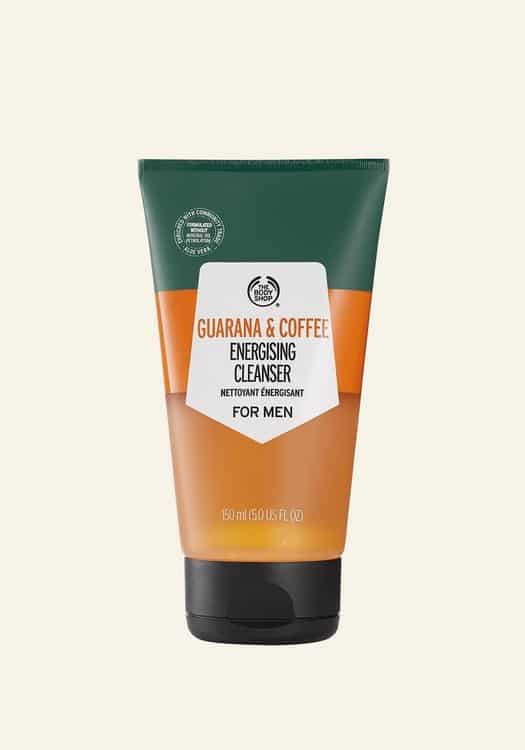 The Body Shop's Guarana and Coffee Energising Cleanser offers a feeling of invigoration and cleanliness, leaving your skin feeling vitalised in the morning or before bedtime.
Supplemented by Brazilian guarana and Ethiopian green coffee and organic Community Fair Trade aloe vera, the cleanser's rich orange gel foams into a light foamy lather when applied, leaving your skin feeling refreshed and energised.
The Body Shop procures its Community Fair Trade aloe vera extra from Campeche in south-east Mexico.
They team up with experienced farmers who know how to harvest the aloe while minimising damage to the plant.
This is crucial as the land is situated near three valuable rainforest biosphere reserves in the Yucatan peninsula.
The above Father's Day gift is priced at S$20.00 for a 150ml bottle.
Conclusion
While SBO is committed to supporting our local businesses, we welcome any feedback and anonymous sharing regarding your experience with the listed Father's Day gifts.
We hope that this guide will be useful in helping you to make an informed decision when it comes to finding the best Father's Day gift in Singapore.
Explore More Content
Are you featured in this?
Display this exclusive SBO badge proudly on your website and get more sales!