12 Best Family Photography in Singapore to Capture Picture-Perfect Moments [2023]
Because family is forever (literally) with this 12 best family photography in Singapore.
There's no better way to revisit precious, fleeting memories in the form of photographs.
From documenting your entire maternity journey and the birth of your first child to celebrating significant milestones like your graduation or wedding day with the family—capture the raw and candid emotions and turn them into timeless keepsakes with the help of this 12 best family photography in Singapore.
1. Bambini Photography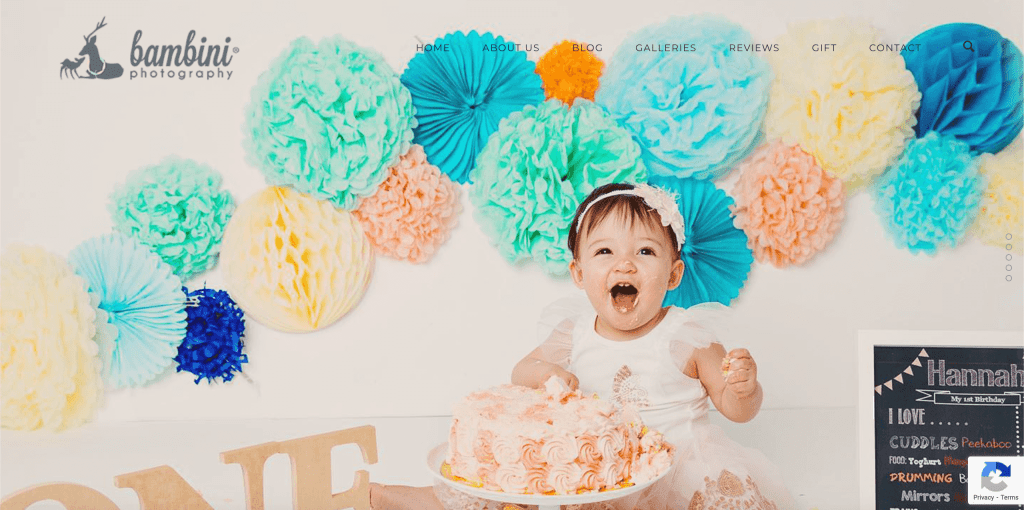 Bambini Photography's vision is to preserve your best memories for generations to come by providing quality, professional photography and great customer service.
Established in 2009, the team of photographers, photo editors and support staff all work together to make the process for their clients seamless and fun.
The studio consists of 5 different rooms that are used to conduct their photoshoots, and they offer a variety of styles and themes to choose from. Their children and family photography rates start from $250 onwards.
Reviews talk about the responsiveness of the team and knack for handling the little ones with patience and care, as well as the quick turnaround times.
2. Tomato Photo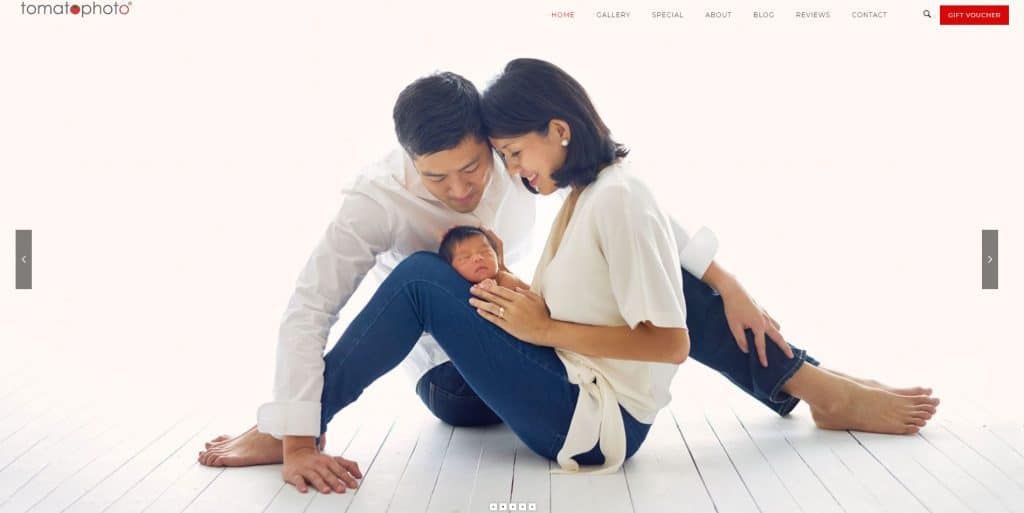 Founded by Hart Tan, an award-winning photographer, Tomato Photo is a family photography studio that offers busy parents a way to capture and preserve memories of their children and family.
Being an experienced photographer himself, Hart Tan has always been known for his consistency, patience, affability and flexibility. He has worked with clients of all ages from toddlers to the elderly. He aims to give his clients a stress-free and enjoyable photoshoot.
3. White Room Studio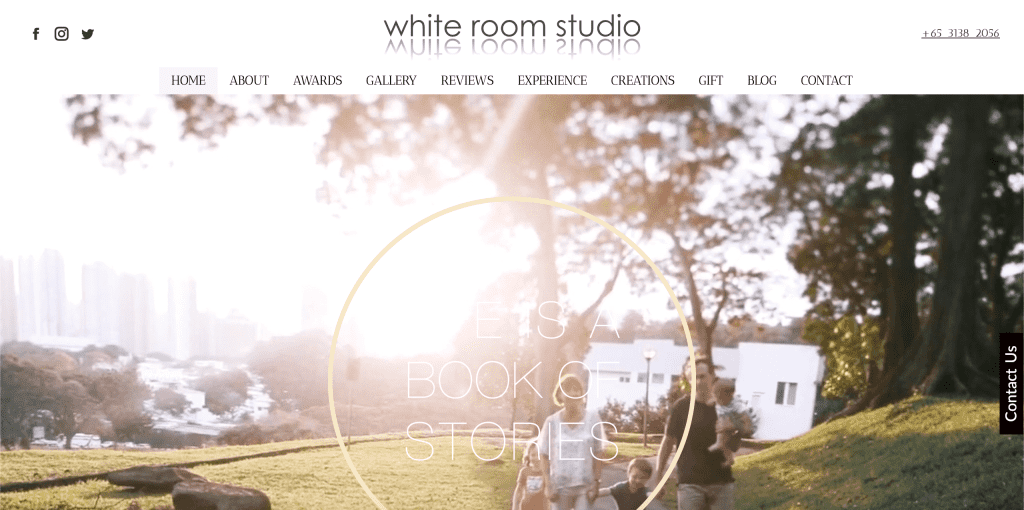 Family values are at the heart of everything that White Room Studio does. Offering newborn, maternity, family, graduation, pets, bridal and corporate photography services, the team of 6 has conducted close to 8,000 photoshoots to date!
Chief photography and director, Dan has a passion for creating touching images and naturally connecting to people to make magic happen in the 2,400 sq ft. studio housed in a restored heritage space.
Their signature style is one that embraces spontaneity to capture every minute expression to reflect the relationship between you and your loved ones.
They encourage minimal posing and using as little props in their sessions, preferring to conduct informal, documentary-style photoshoots that are much more dynamic and fun.
Reviews talk about the cosy and welcoming ambience of the studio; as well as the patience, dedication and enthusiasm of Dan and his team to deliver amazing results!
4. Firefly Photography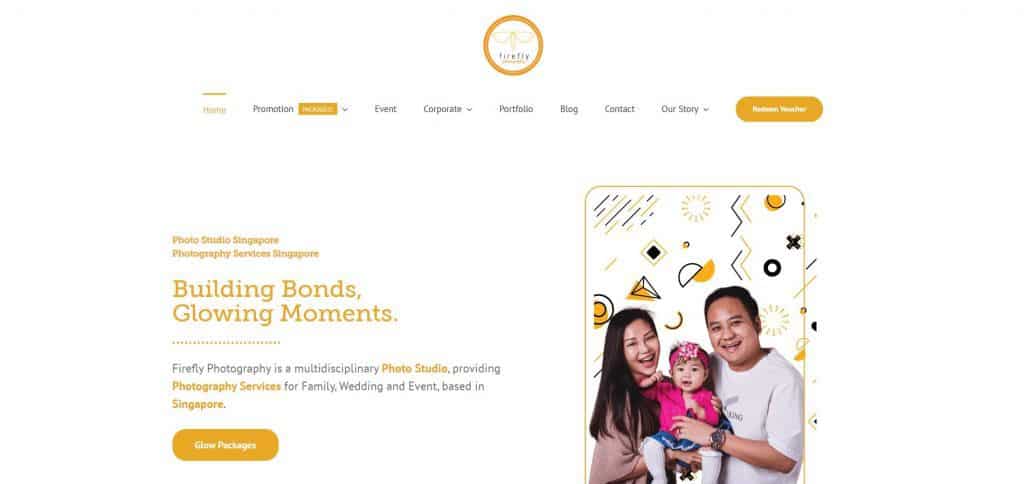 Firefly Photography consists of a multidisciplinary team of professionals who provide photography and videography services. They are born out of the need to foster human connection in the digital age where mobile technology thrives.
They offer photography services for family, wedding, event and corporate settings. Photobooth and instant print services are also available. Besides photography services, they also offer video production and 360 virtual tour services that will give their clients an enhanced experience.
Some of their notable clients include Popular, AIA and M1.
5. Oh Dear Studio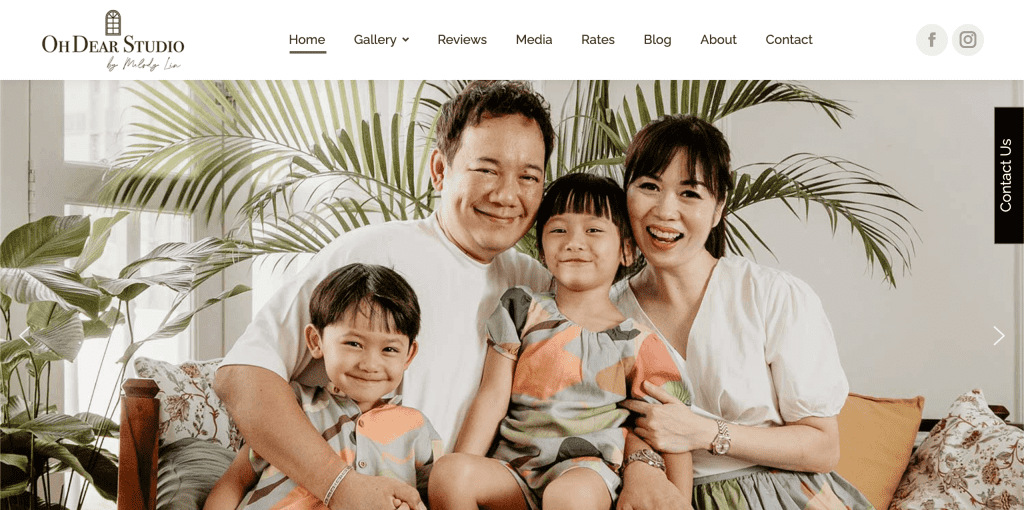 Oh Dear Studio is run by mother-of-two, Melody Lin who boasts over a decade of professional photography experience.
A 700 sq ft. studio housed in a colonial shophouse, the space features tons of natural sunlight, specially curated decor and a private rooftop filled with lush greenery.
Choose from 9 distinct settings and an exquisite selection of display products such as lux rose gold frames, diamond displays, fine art framing or a memory box with a personalized cover. The basic Lite collection starts from $190 for a 1.5-hour studio session.
Reviews talk about Melody's likeable personality and her passion for her craft that made their experience an enjoyable and engaging one.
6. Orange Studios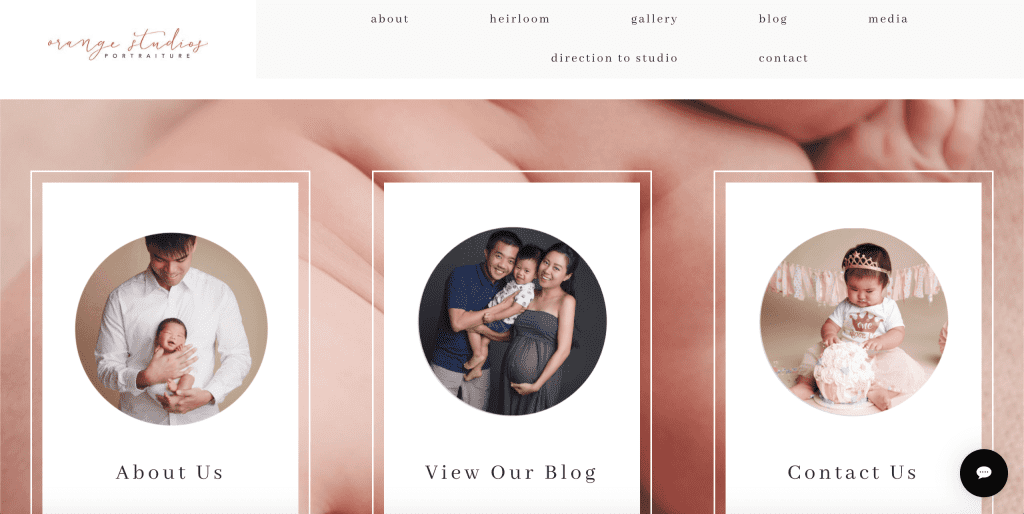 Orange Studios is a boutique photography studio that offers customized maternity, newborn and lifestyle family portraits.
Every session is designed to cater to the family's unique personalities and dynamics; working with a simple set-up that focuses on natural expressions and interactions.
Behind the team are husband-and-wife, Ryan and Wini who both share the same love and passion for photographing families.
Every package is designed to create custom portrait art with your family and specific space in mind—whether you plan to hang it up on the wall in your living room or have everything kept in a gorgeous album, the team can design everything just for you.
Reviews talk about the fun-filled sessions and Ryan and Wini's warm and caring personalities. The clean and welcoming studio, quality photos and after-sales service are also commendable!
7. Jen Pan Photography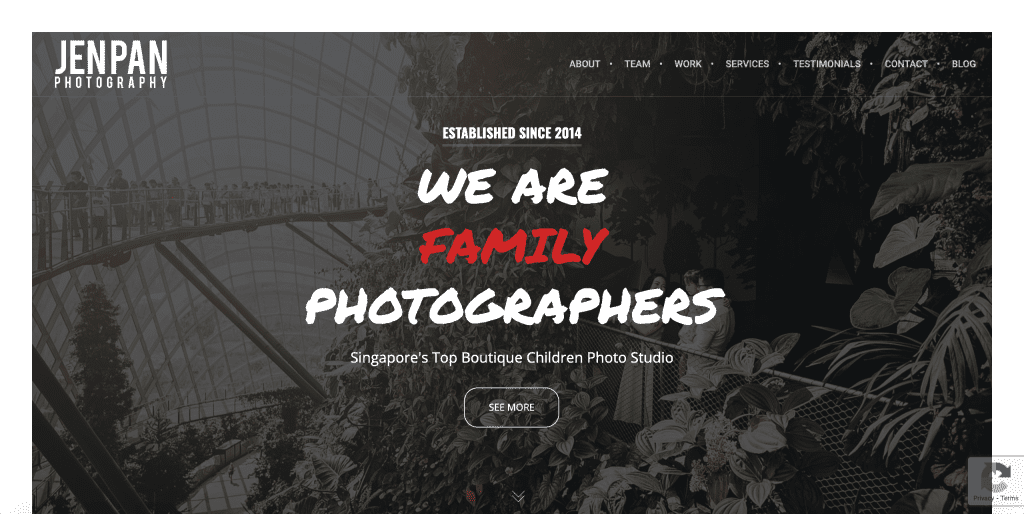 Jen and Ray are the talented husband-and-wife duo behind Jen Pan Photography with a passion for creating timeless and classic newborn images using modern technology.
Specializing in fine art newborn portraits, they also offer maternity, kids and family photography and videography services.
Their Number One policy is to always treat their newborns with the utmost care and respect so parents can feel at ease.
Reviews talk about Jen and Ray's professionalism and efficiency in taking beautiful, heartfelt shots and providing an engaging and fulfilling for the whole family.
8. Picspirations Photography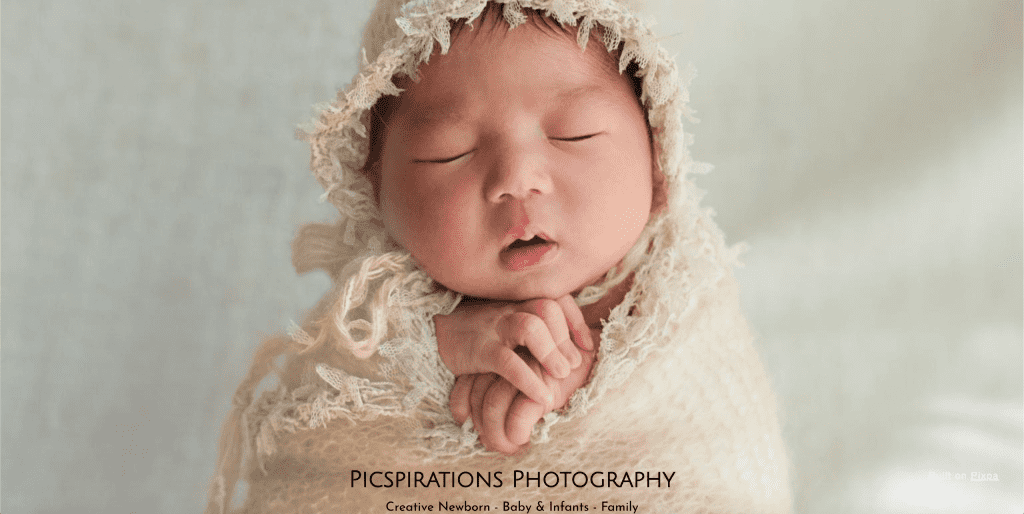 Chief photographer and founder of Picspirations, Alexandra finds great joy in capturing beautiful moments that you hold dear and crystallising them into everlasting memories to cherish.
Starting from $350 onwards, families can choose to have an indoor or outdoor photoshoot where Alex and her team can provide recommendations on the best props, theme and outfits to match their preferences.
Reviews praise Alexandra and the team for their flexibility in accommodating to their requests and smooth overall experience from start to finish.
9. BabyU International Photo Studio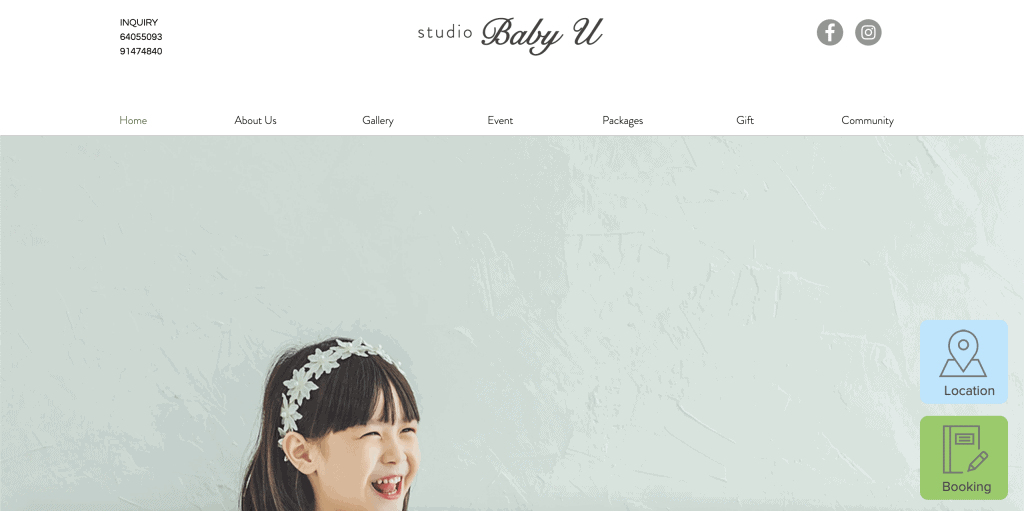 BabyU International is the first Korean concept photo studio in Singapore that aspires to capture every mother's heart in creating the most beautiful portraits in the world.
A tightly-knit team comprising of photographers, assistants, a make-up artist and coordinators, the studio focuses on using natural lighting and importing unique interior furnishings, props and fashion outfits to customize a concept for you. A family photo shoot starts from $350 for 1 concept and a display frame.
Reviews talk about the team's professionalism in handling children, value-for-money packages and dreamy set-up in their spacious studio.
10. Shoot You SG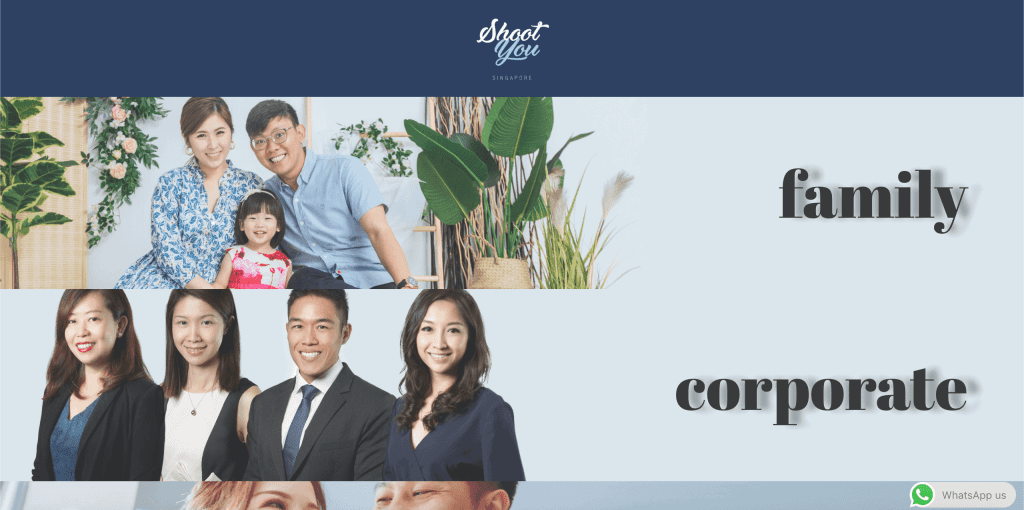 Made up of a bunch of passionate individuals possessing varying skills from a multitude of fields, the team at Shoot You Studios offers family, corporate and wedding photography services at highly affordable rates.
The Standard Package ($198) consists of a 45-minute photo session where you will receive 5 softcopies, 1 canvas with frame and the option of 2 different backdrops.
Reviews mention the fuss-free process and friendly photographers who were helpful in providing pose recommendations and keeping everyone at ease.
11. Smittenpixels Photography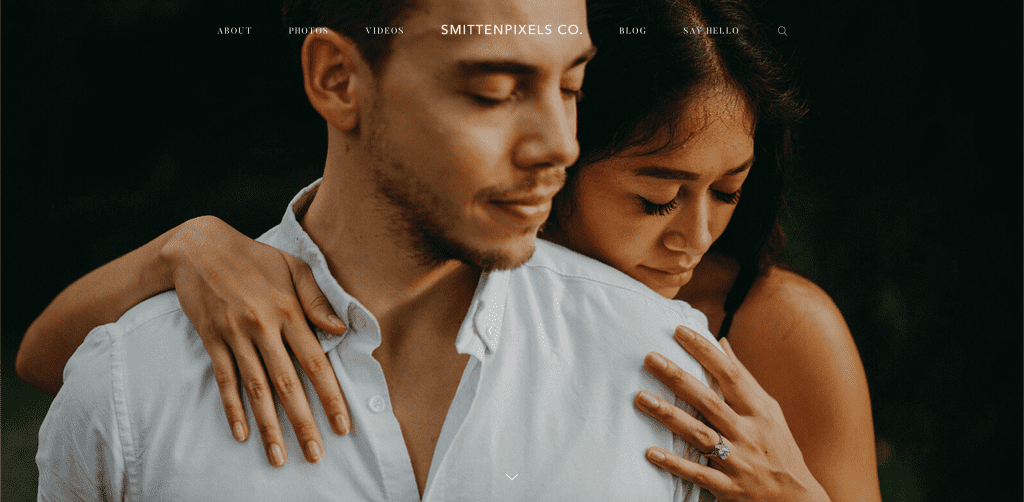 Smittenpixels is made of a group of passionate photographers who believes in creating honest and authentic images.
Focusing on the mood and genuine connections between people, they like to keep things as natural as possible; working with natural light to capture the essence of the people involved.
Depending on your preferences, choose to have your photoshoot done in the intimate space of your home or outdoors.
Reviews talk about the team's ability to create a relaxed and comfortable setting that paved the way for creative and breath-taking photos.
12. Meadow Lullabies Photography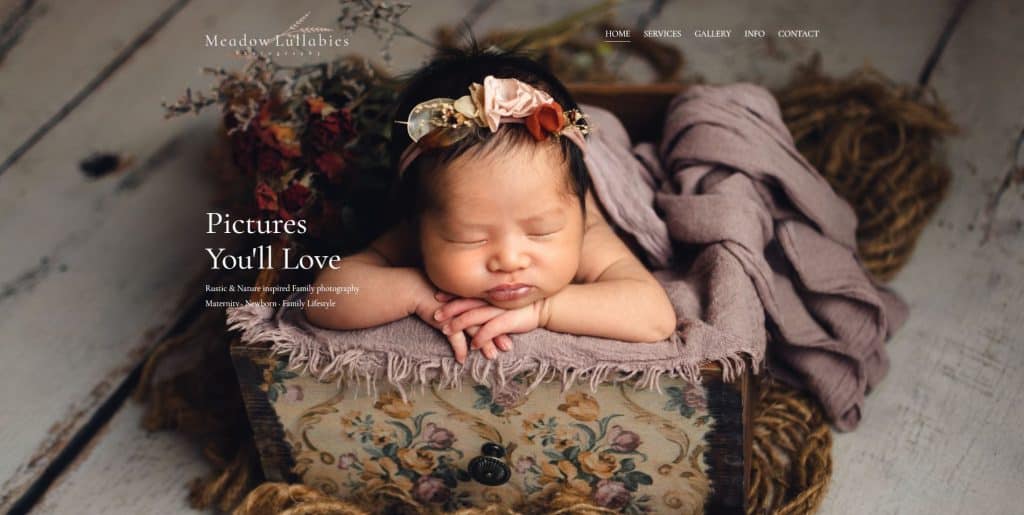 Meadow Lullabies photography is known for its rustic and nature-inspired newborn, maternity and family photography services.
Their setups are inspired by the beauty of rustic tones and employ vintage-styled props and fabrics that are handpicked mostly from Europe. The team believes in the little details, so you can be assured that every session is carefully planned and designed.
Chief Photographer and Founder of Meadow Lullabies, James adopts a photojournalistic approach to all his shoots and prefers working without a "script" to spark natural interactions and emotions.
Sessions start from $520, and reviews talk about James being an absolute joy to work with. Clients praise him for taking such great care of their little ones and covering every little detail so that they can fully immerse themselves in the experience.
Conclusion
Do you have any reviews and comments to share regarding our choices for the best family photography in Singapore?
While SBO is committed to supporting our local businesses, we welcome any feedback and anonymous sharing regarding your experience with the listed family photography in Singapore.
We hope that this guide will be useful in helping you to make an informed decision when it comes to finding the best family photography in Singapore.
Explore More Content