20 Best Emcee in Singapore to Get Your Products Known [2023]
Need to get your products known? Let the results speak for themselves with these 20 best emcee in Singapore!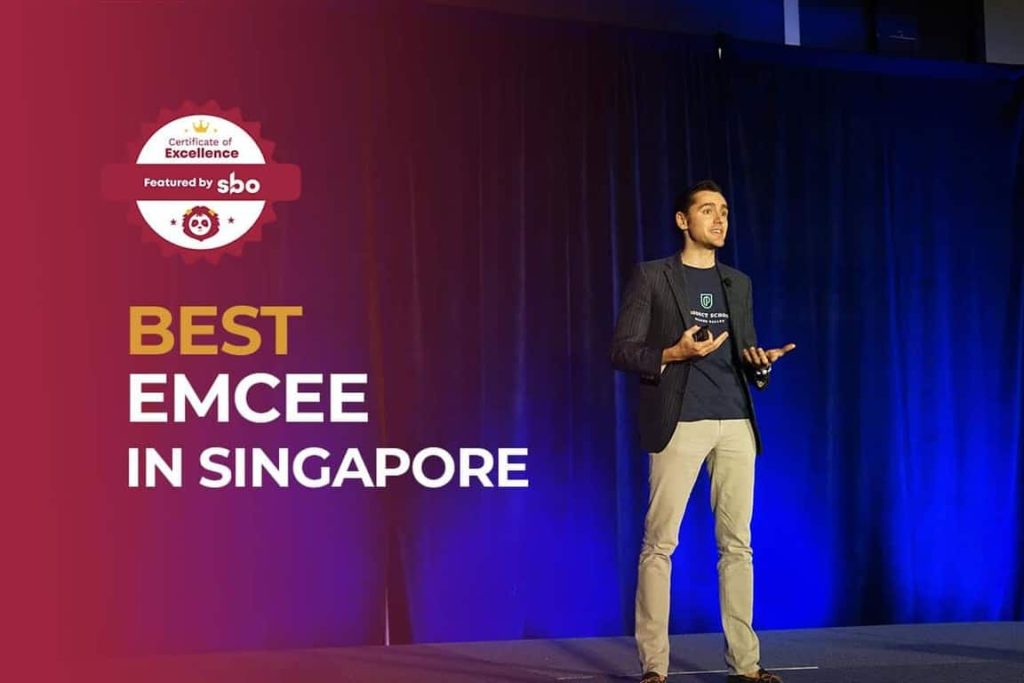 The COVID-19 situation forced many retail businesses to venture online in hopes of reaching out to new customers in the virtual space. This move was expected, considering how the tightening of rules and restrictions and the initial circuit breaker meant lesser people going out.
With so many brands and products competing in the same space, how do you get your products to stand out from the competition? Enlisting the help of a talented and lively host can help you achieve the visibility you need, thereby bringing greater awareness to your products and services.
If this sounds like the solution you need, here are the 20 best emcee in Singapore to get your products known!
1. Wayne Emcee Singapore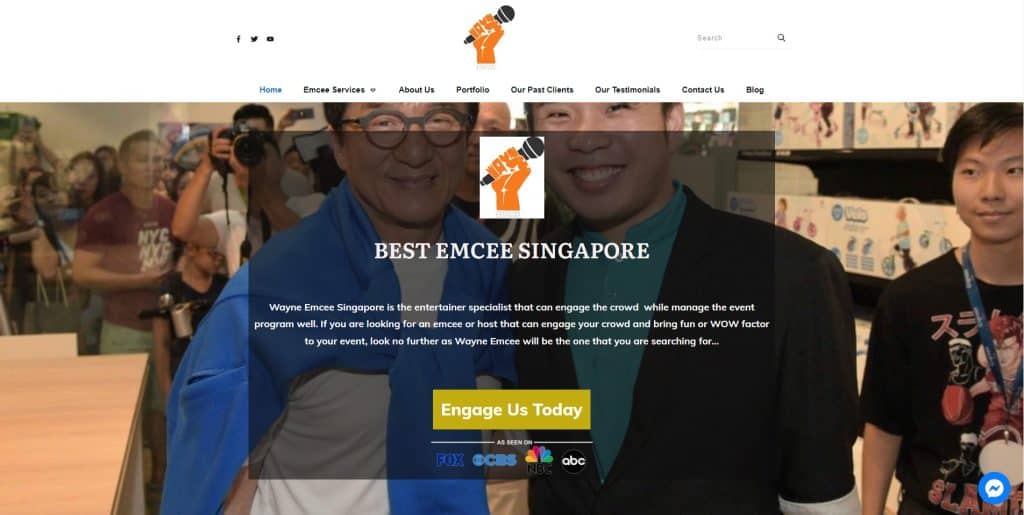 If you are searching for someone that can bring life, fun and memorable experience to your events, Wayne will be the right choice. He has bilingual hosting abilities in English and Mandarin. He is able to engage a crowd better especially if there is a crowd of young and old.
Wayne has hosted various events including weddings, community events and company events with Nee Soon East, My Little Campus, AnchorGreen, JTC and Kallang, just to name a few.
At an affordable rate, you can be sure that your events will be sparked with life with Wayne being the MC.
2. Sharlyn Lim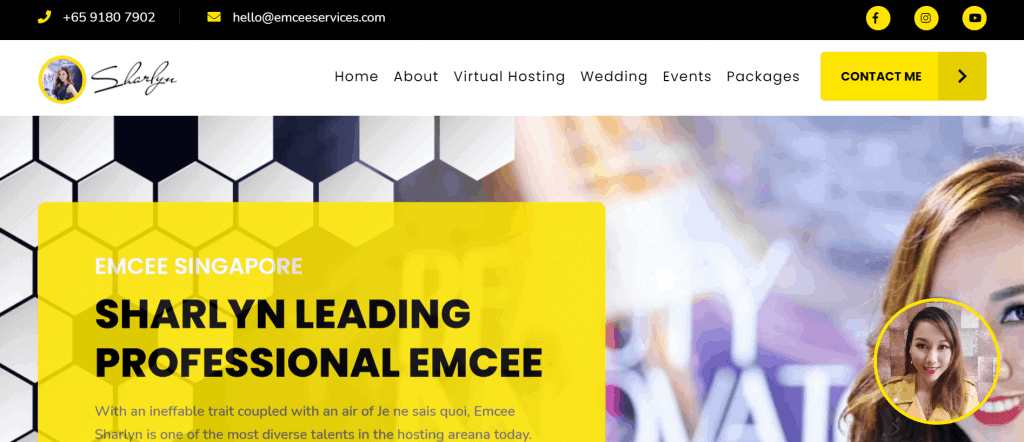 There's rarely something Sharlyn Lee hasn't tried her hand at before – from hosting live webinars to Instagram Live and acting in local movies, she's done it all. Sharlyn uses her professional voice to connect with her target audience and incorporate corporate messages from clients.
With many years of experience in the industry, Sharlyn's impressed distinguished customers in various fields. Not only is she experienced, but she also has the smarts and features to ensure that your event runs smoothly. Some stellar achievements include hosting in the presence of the President, the Prime Minister, and real-life princesses.
Packages are available, whether you're looking at hosting a dinner and dance, wedding, corporate dinner and more!
3. James Yang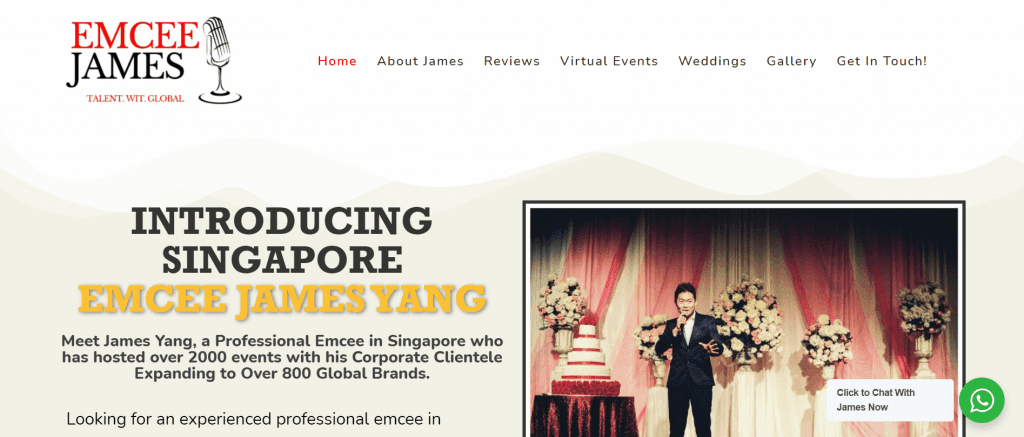 Emcee James Yang has both local and international experience, adapting to different settings like casual corporate events, game shows, formal ceremonies and informal dinners. Quick-witted and able to connect with his audience, James Yang has the ability to make every guest feel inclusive.
It doesn't matter whether he's hosting a physical or virtual event – you'll be satisfied knowing that he can engage your audience successfully in an intense and thrilling experience that's bound to keep you on your toes. James has 12 years of experience in the field and holds certificates in communication and drama.
Get this tech-savvy emcee on board to deliver exactly what you need to market your products and services!
4. Charmaine Yee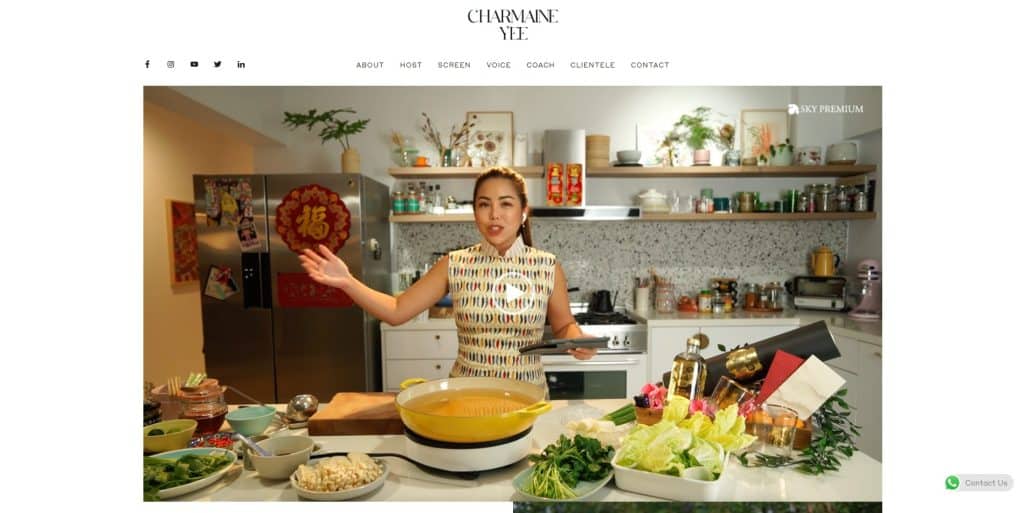 Besides being known to many as a Kiss 92FM DJ, Charmaine Yee is multi-talented with other skills including voiceovers, interviews, communications & public speaking coach as well as emceeing.
Charmaine's versatility, charming personality and eloquence are what makes her highly sought-after for events, whether it is live or virtual. Whatever the event, she brings high energy, lively wit and makes the effort to connect with her audience through her natural flair and warmth. She is also fluent in both English and Mandarin.
She has hosted various events such as the PUBG Esports Mobile Global Championship 2021, Ok Boomer: Bridging Parent-Child Gap, 46th AIA Annual Agency Awards and the Guardian Beauty Awards.
5. Multiverse Productions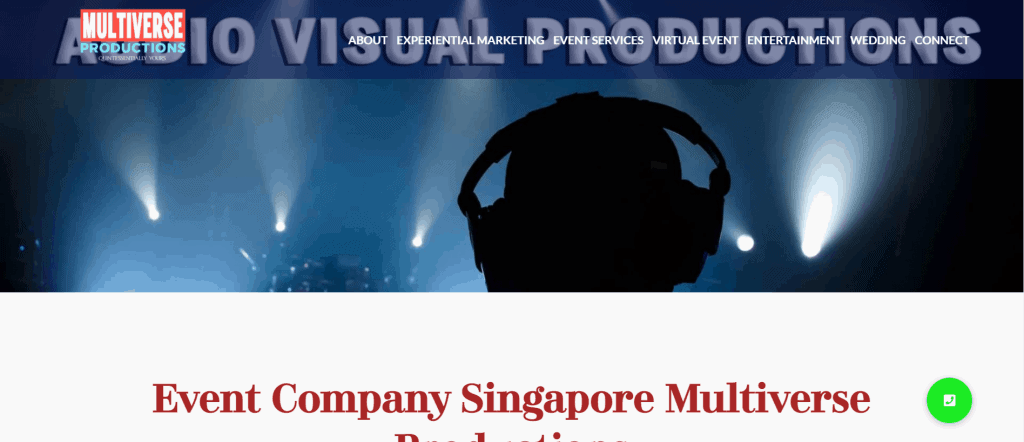 Multiverse Productions consists of a team of event experts and aficionados who specialise in event management, experiential marketing and entertainment production. It's amassed a group of leading emcees in Singapore to champion and transform your event.
From Gurmit Singh to local emcees like Sharlyn Lim and James Yang, to Harjit Tulsi and Japanese emcees like Reiko Yokoi, it has a stunning list of captivating talents for your picking. Each emcee is uniquely different and incredibly proficient in what they do!
6. Lester Leo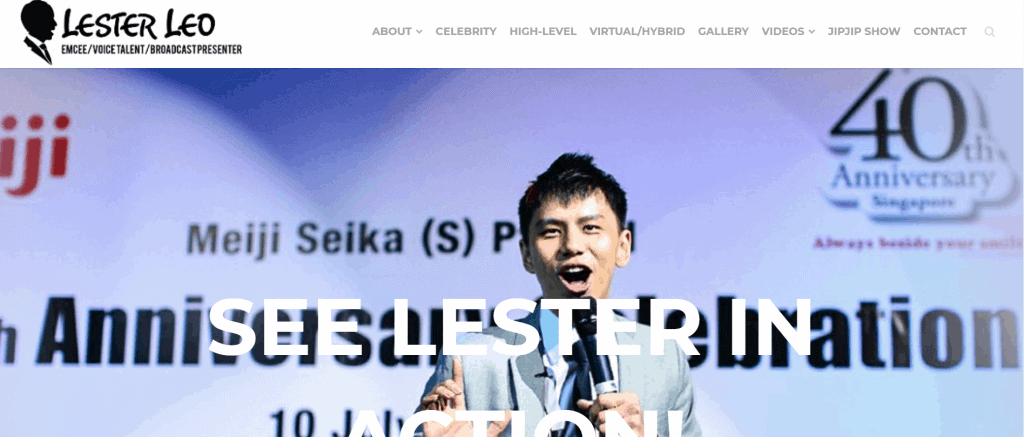 Highly knowledgeable and experienced as a professional freelance emcee, Lester Leo brings his zest for emceeing throughout his stints as an emcee at various functions. This includes a simple roadshow to auctions and challenging a 3,500-strong audience and more.
Lively and a ball of fun to be with, Lester has hosted many events involving politicians and famous global celebrities. He also does virtual and hybrid events, the demand of which has spiked since the pandemic. Events he's completed are live online sales, virtual career fairs, digital sales exhibitions, and online auctions!
Plus, Lester performs the novel Thai "Jipjip" show for your event performance, a quirky persona that's rare to find, and will definitely add plenty of laughter and thrill!
7. Solvent Live Music & Entertainment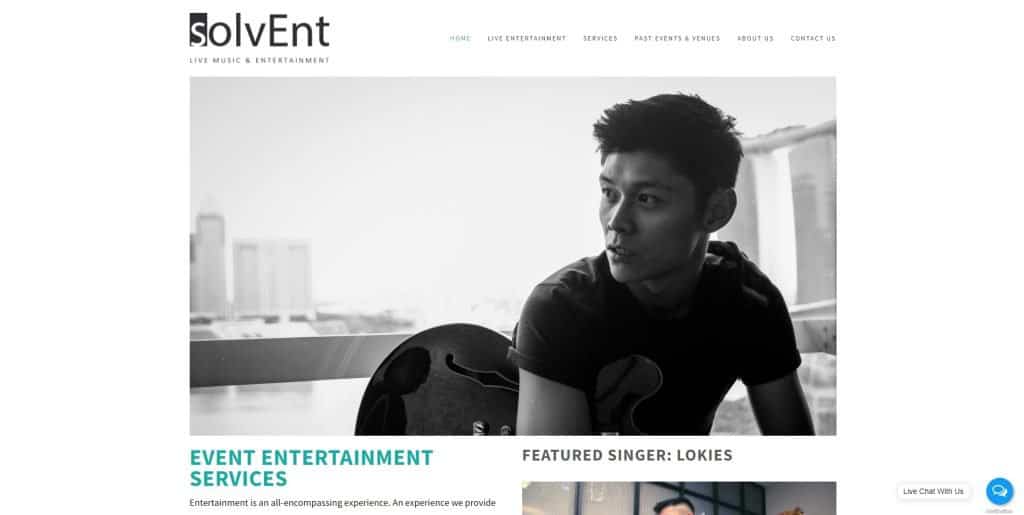 Solvent is a talent management agency and entertainment consultancy, finding the best talents around Singapore and arranging them to perform at events such as weddings, corporate dinner and dance, roadshows and product launches.
They have a large pool of emcees ranging from familiar radio voices to professional bilingual emcees to have help liven up the atmosphere of your event. For an event emcee service, emcees often work with DJs to make the atmosphere fun with sound and music support.
Their sound system is also available to rent for any setting. These systems are handpicked by music producers and musicians who spend years in studios and live performances.
Some of their prominent clients include Netflix, Facebook, Samsung, Vertu and Singtel.
8. Caitanya Tan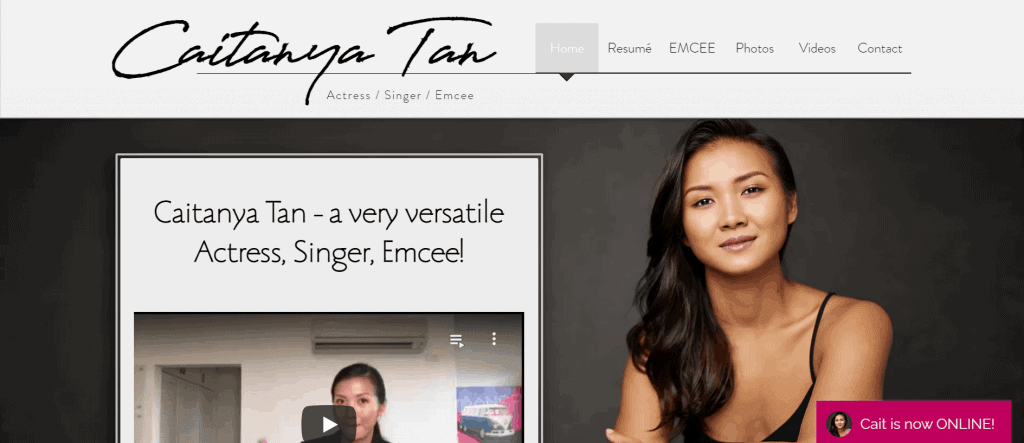 Caitanya Tan is a jack of all trades, having 14 years of experience in the entertainment industry. As a theatrically trained professional performer in singing, acting and dancing, she knows the process of establishing a staged production from start to end. This, in turn, bodes well for her when she performs her emcee duties at events.
Her experience includes her first stint fresh out of school as a lead performer at Disneyland, as well as having managed an international performing artist. She works closely with French- and European-related networking, cultural and business events, armed with many skills and an eloquent tongue.
Apart from starring in commercials and local films, she's also a reliable emcee for roadshows, corporate events, and many more roles!
9. Merry Bees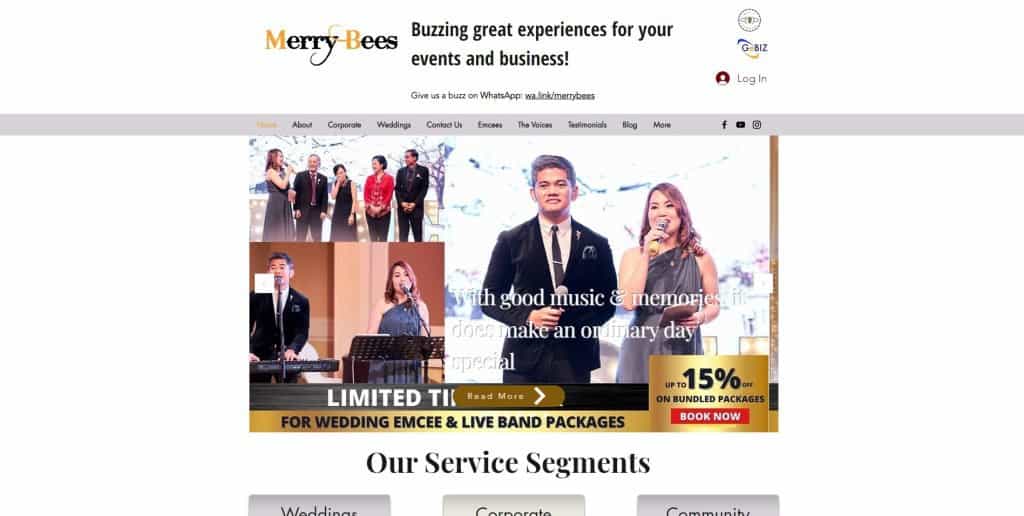 Having more than 8 years of experience in the events management and entertainment industry, Merry Bees have produced and performed in more than 2000 events such as APEC, F1 Singapore Grand Prix, Young NTUC Celebrates NDP and Singapore Sports Awards.
They managed a slew of artistes and talents as well as produced events for their clients, whether they are in a corporate setting or weddings with their in-house design and production team. They have a list of experienced corporate and wedding event emcees who can set the appropriate atmosphere for your event.
Having a wedding soon? You are in luck. Merry Bees is offering bundled packages with emcee and live band with up to 15% discount for promotions until 30 April 2022. Click here for more details.
10. JNR Entertainment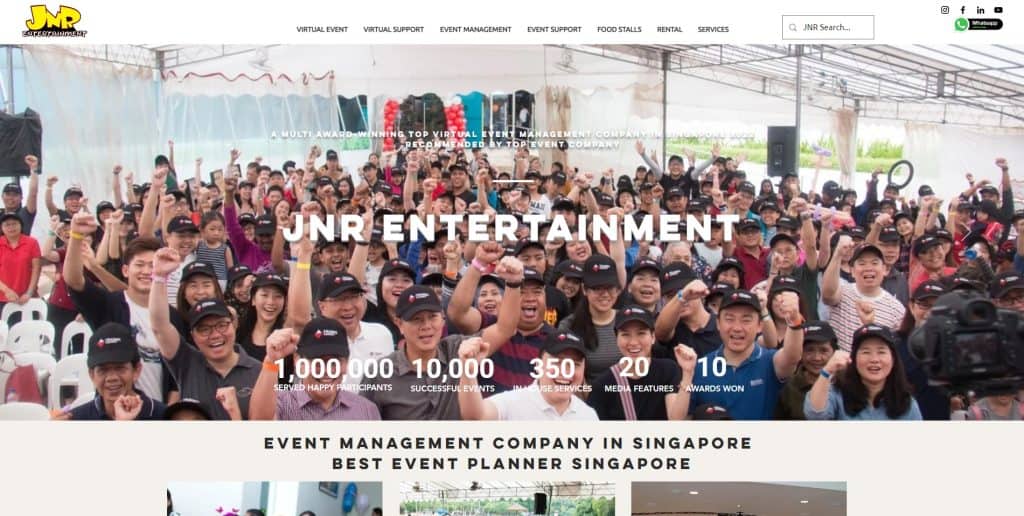 Founded in 2013, JNR Entertainment has grown into a reputable entertainment and event management company in Singapore that specialises in injecting fun to everyone. They provide a comprehensive service for both virtual and live events to ensure that every single element of your event goes smoothly.
Rental for Food stalls and fun booths such as Ice Cream Carts, Churros Live Station, Bouncy Castles & Inflatables and Casino Tables are available to give everyone a good time.
Whether you are holding a corporate family day, gala dinner or even a virtual event, they have got it covered. Look for their event producer and they will be able to find an emcee that is most appropriate for your event.
11. Ainsley Chong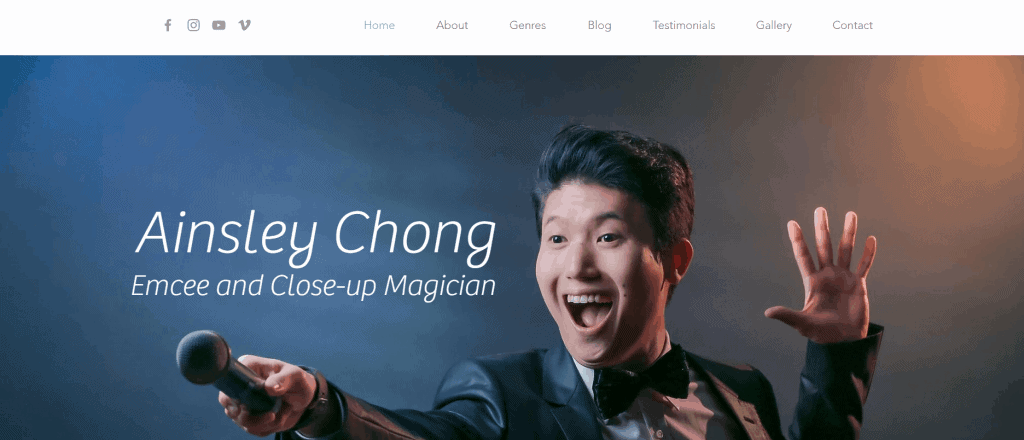 A graduate of The Flying Dutchman's Emcee Academy, Ainsley Chong is more than adept at leaving a lasting impression on your audience. As an emcee and close-up magician, together with prior experience at event management, Ainsley understands the workings of an emcee which, in turn, provides the winning strategy to make marketing your product and services a success.
Some emcee services he provides include emceeing for dinners and family days, launches, awards and conferences, exhibitions and many more. Take your event to greater heights when you engage Ainsley for a magical experience to remember!
12. That's Innovative
That's Innovative is Singapore's one-stop event company with professional event management services to help you achieve your event goals whether they are virtual, live or hybrid.
Other than event management services, they provide other services including video production and editing, fringe activities, mascot activities, prop rental as well as design and printing.
For an easy event solutions process, That's Innovative has an app to facilitate this. This app is intended to save your C.O.S.T because:
Comprehensive – All relevant event items are covered in an app.
Organized – All information is provided in a clean and clear format.
Simple – Simple and easy functions that help you to achieve your goal.
Time-Saving – Simple but comprehensive solutions to shorten your decision time.
They offer packages for virtual dinner and dance, virtual event services and virtual workshops to make your event a successful one.
13. Masterpiece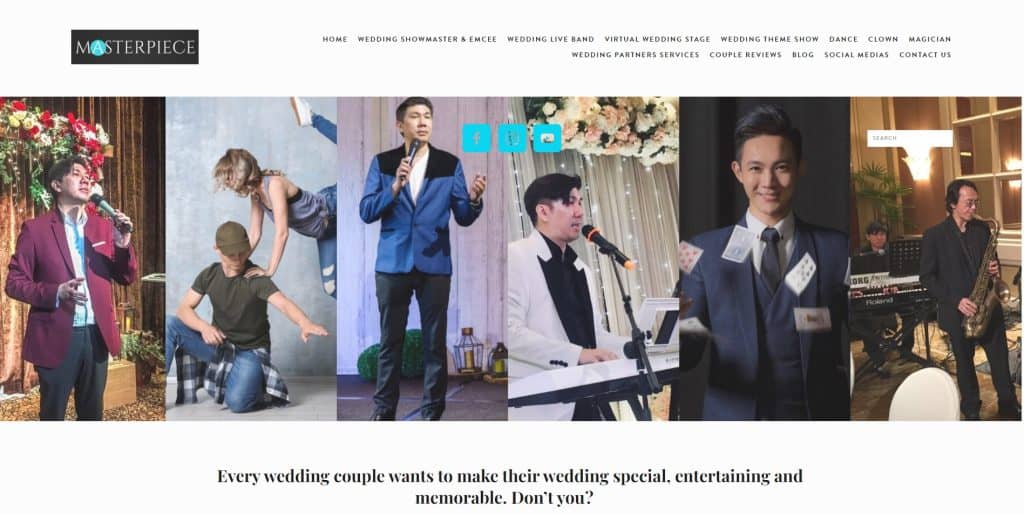 Masterpiece Entertainment specializes in giving newly weds a special, entertaining and memorable wedding. These are done with the help of wedding emcees, live band, virtual wedding stage, theme shows, dance, clown performances or magician performances. Each of these can be selected by you.
Looking for an emcee for your wedding? Linus Lee who has experience hosting professionally in bilingual is bound to make your wedding a lively one.
Besides being a wedding emcee, he is a wedding showmaster who plays the role of a wedding organizer (Coordinator, wedding planner, advisor and music arranger) and entertainer (pianist and singer). His experience has contributed to him being voted as one of the top 5 wedding hosts in Singapore.
14. Melvin Ho
Emcee Melvin Ho's been dazzling his customers since 2006, flexing his uncanny ability to adapt and lead at formal and vibrant events. He's had the chance to work with leading event planners in Singapore, Dubai, Hong Kong, and Malaysia. Some of his customers include multinationals like ExxonMobil, HSBC, McDonald's, Oracle and more!
Some services Melvin provides are emceeing for dinner and dances, conferences, seminars, launches, virtual events and opening ceremonies. Get your complimentary quote for his services when you key in your event details on his website!
15. Sylvia Tham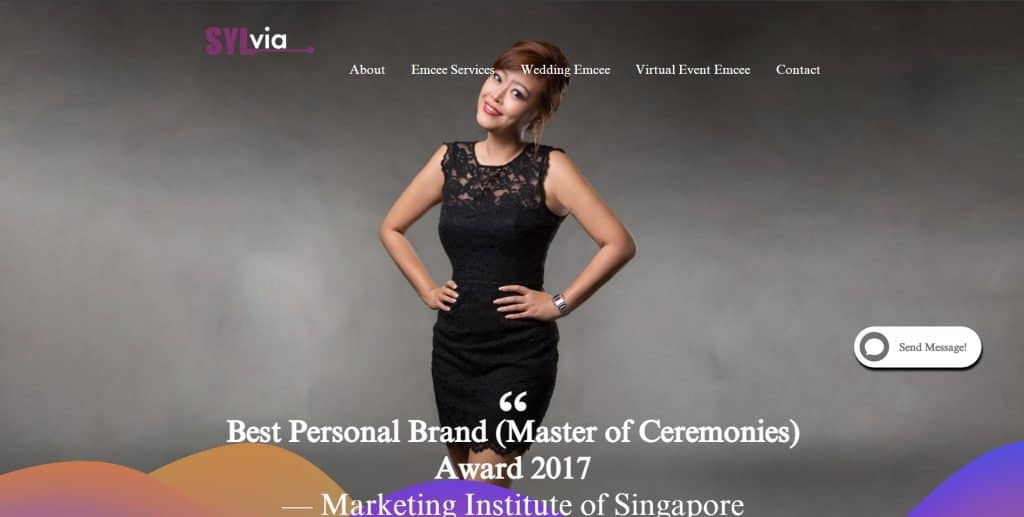 Sylvia's experience in the media and corporate world has allowed her to understand the event's needs and deliver them effectively. Her strength lies in her composure, spontaneity, charisma and natural flair which gives her the ability to build rapport with her audience in the quickest time possible.
Sylvia's emceeing abilities will be of help for events such as award dinners, community events, ministerial events and press launches. Together with her trilingual hosting abilities and versatility, it is little wonder that she is a highly sought-after master of ceremonies.
16. Gladys Bay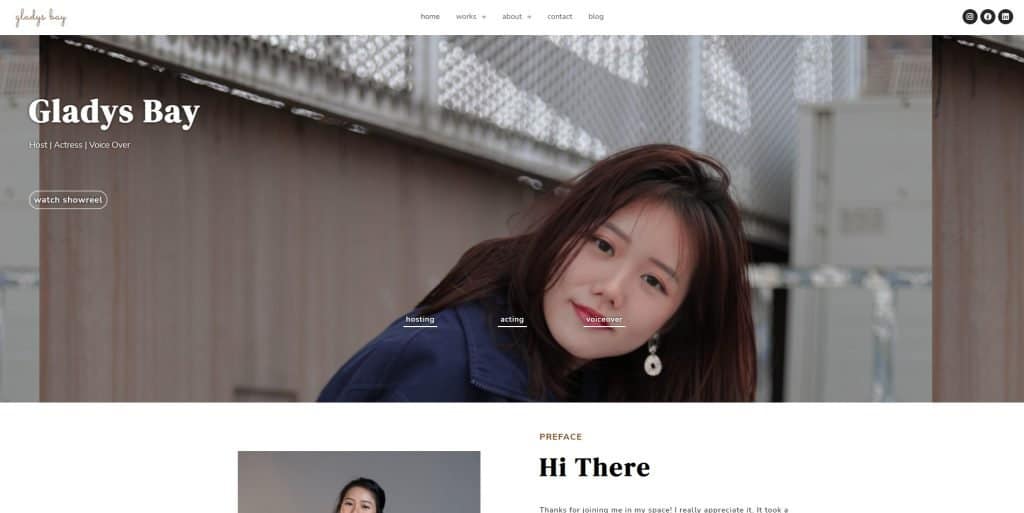 Beginning her hosting career in 2016, Gladys Bay has the versatility as a bilingual presenter and live host to engage her audience. Whether they are live selling, webinars, competitions, weddings, launches or other types of events, she is able to deliver without compromising on standards. This has made her one of the top choices with many of her clients.
During the pandemic, she has also hosted over 200 livestreams on Facebook, Shopee and Lazada, commonly for food, fashion, beauty, health and tech. Some of her prominent clients include SK Jewellery, LTA, Volkswagen SG, PrettyFit and Bioskin.
17. Artiste Entertainment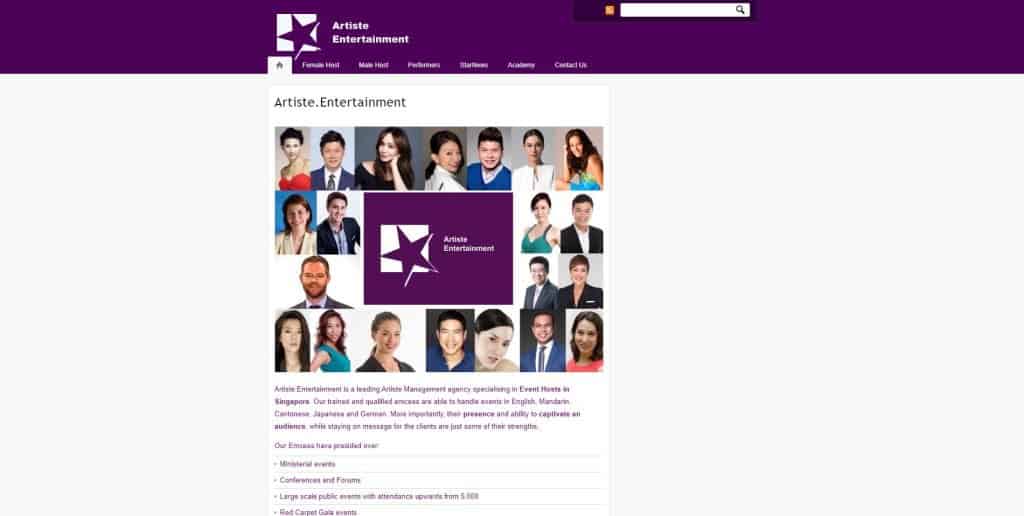 Artiste Entertainment is Singapore's reputable artiste management agency that specialises in event hosts. Their emcees are trained and qualified to handle events in English, Mandarin, Cantonese, Japanese and German. Most importantly, they have the ability to capture the attention of their audience and create a lively atmosphere for the event.
So far, their emcees have presided over various small-scale and major events such as ministerial events, conferences and forums, team-building events and awards dinners. They have worked with some of the region's well-known brands such as Far East Organisation, Sulwhasoo, Vitagen, Standard Chartered and BELFOR.
18. Myo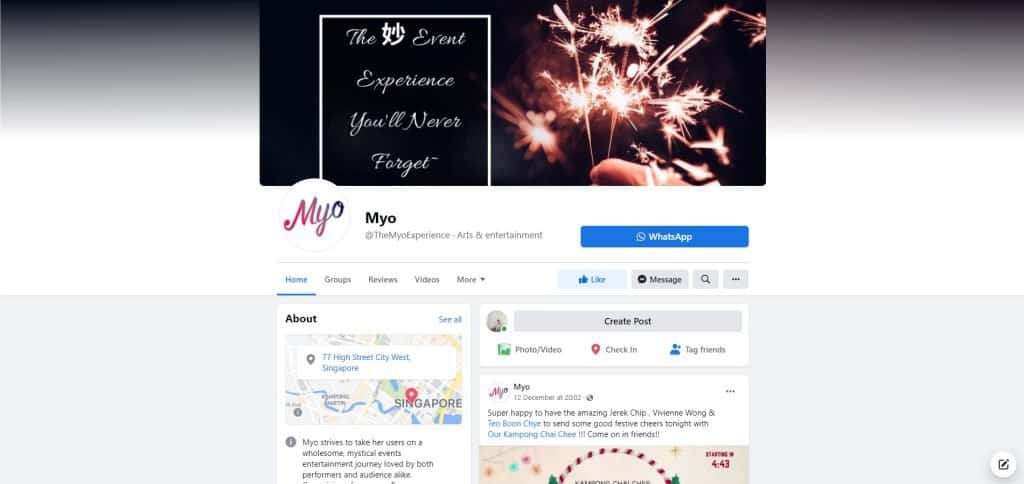 The team behind Myo is made up of skilled entertainers who remain actively involved in the industry. Often, they take part in events on- and off-stage. When you engage in their services, you'll be pleasantly surprised by the customised services and exemplary acts that best suit your theme.
Each of their professional emcees was carefully selected for excelling in what they do, as well as their immense experience in the field. Friendly and reliable, you can trust that your products are in good hands. The list of emcees includes the likes of Abby Lai, Stan the Man, Vee and Wayne Chan!

We've got to mention that experience emcee Vanessa Phang is also a seasoned singer and is able to arrange for groups/bands of your requirement, bringing you even more value for your celebrations!
19. Alex Tan Sing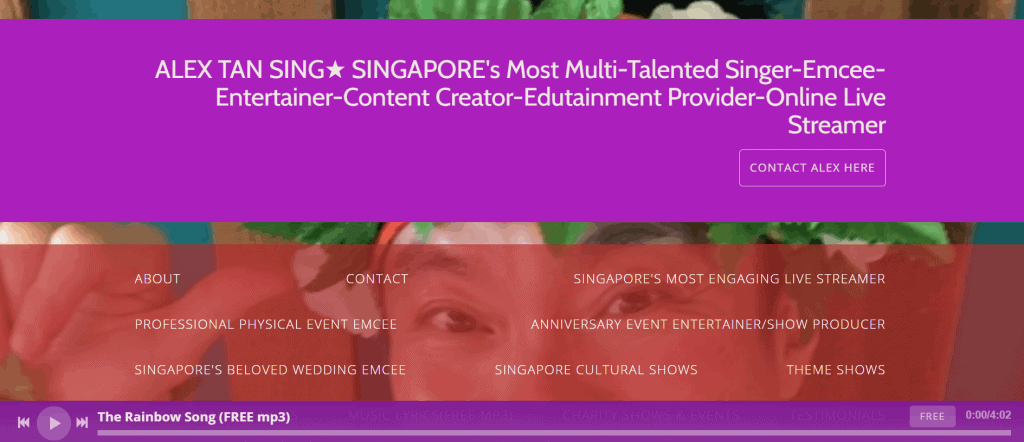 A multi-talented and bilingual emcee, Alex Tan Sing is an Active Enabler endorsed by Sport Singapore. Having shifted his business online, Alex conducts Zoom sessions for the children and elderly, creating educational and informative content that's shared by all.
With more than 20 years of experience as an emcee under his belt, Alex has enlivened plenty of events by engaging and impressing his audience. Fluent in English, Mandarin and Malay, as well as the occasional dialect, he's able to communicate with different communities to deliver an inclusive experience.
20. Kyle Ravin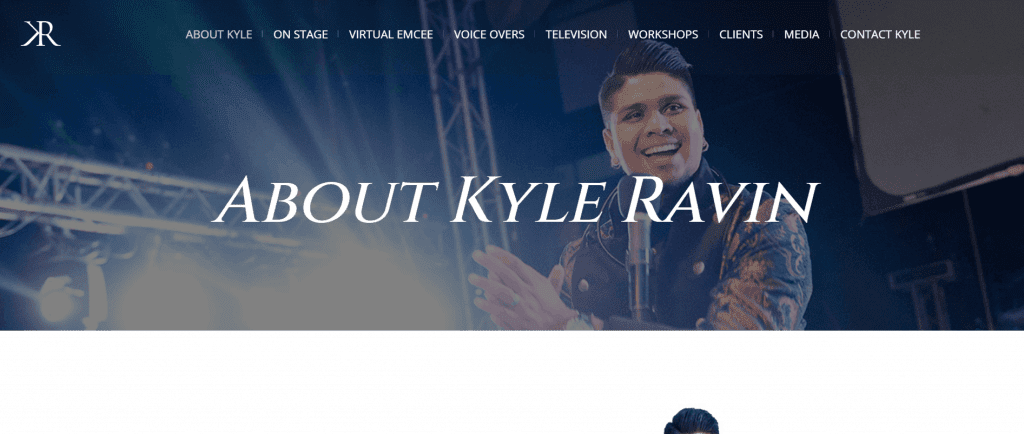 Kyle Ravin's been participating in the arts and entertainment scene since early childhood with a keen interest in magic and emceeing. At 16, he landed his own magic show on a local television channel, which kickstarted his foray into the emcee industry. This passion has given him valuable opportunities to host events in Singapore, Asia, as well as Australia and Las Vegas.
Dubbed The People's Emcee, this title is a testament to Kyle's ability to weave unique elements of magic, class, performing flair, and attraction as he dominates the stage. Since then, he's even set multiple records in the Singapore Book of Records. Kyle has also secured various performing magic-related awards.
Conclusion
Do you have any reviews and comments to share regarding our choices as to where you can get the best emcee in Singapore to get your products known?
While SBO is committed to supporting our local businesses, please feel free to share any experience or thoughts you have. We welcome any opinion regarding the listed emcee in Singapore.
We hope that this guide will be useful in helping you when it comes to finding the best emcee in Singapore to get your products known.
Featured Image by Product School on Unsplash
Explore More Content