10 Best Speech and Drama Classes In Singapore To Kickstart Their Creativity [2022]
If your child is showing potential, check out the best speech and drama classes in Singapore to enrol them in.
Education
Our team at SBO.sg is committed to being a one-stop avenue to connect local businesses and consumers. We hope that our research efforts can help you save time and money by finding you the best deals without having to search around the vast world-wide-web.
Do you feel that your child has a lot of imagination? Do they like telling you their stories? Perhaps you can't stop them from dancing around the table in the evening? Are they highly expressive and creative?
Then, it's a good idea to build their creativity, communication and social skills by enrolling them in good speech and drama classes. It will help them reach their full potential – from learning fundamental and practical skills to making friends while having tons of fun.
Your tiny yet talented star needs to start somewhere, and you need to look out for speech and drama classes that use innovative techniques to help them grow.
Here are our top recommendations for the best speech and drama classes in Singapore with pictures, reviews, and details.
1. ACT 3 Drama Academy
Active, participatory and aesthetically rewarding – that's how drama programmes at ACT 3 Drama Academy are designed to be. The structure of the programme helps your kids, from tots to teens, to develop self-awareness, emotional maturity and intellectual development.
Here, your children are encouraged to be versatile, to think on their feet and experiment with novel ways of expressing and communicating thoughts and ideas. There are many practical opportunities for your children to learn through drama, in an environment that is loving and flexible, and not critical or pressurising.
2. Play Acting Drama Centre
Since its conception, Play Acting Drama Centre strives to build confidence in each and every student and to create a love for drama.
It's a safe space for your child to be imaginative and explore how to express themselves. You can also check out their other workshops that are scheduled for production here.
3. Graces Speech & Drama Studio
Graces Speech & Drama Studio caters to the needs of kids from different age groups, developing key learning characteristics through Speech and Drama methods. For the little ones, they create a positive environment for experiential learning – ideal for inculcating natural interests in communication, language and reading.
At the foundational level, they help children independently form creative language and communication skills through the use of sustainable drama-based learning. For intermediate students, they focus on empowering them as motivated learners and users of voice, language and movement. Do also check out how they help develop their students through their advanced and diploma programmes.
4. LoveKids and LK Academy
LoveKids and LK Academy conduct specialized Speech and Drama programmes for kids in Nursery and K1, to equip your child with the confidence and emotional intelligence they need as they mature and grow up.
Parents have previously praised the academy for nurturing their children, transforming them into eloquent and talented young individuals.
5. Lorna Whiston Schools
Lorna Whiston Speech and Drama programme focuses on empowering students to become confident communicators who can interact with a wide range of audiences and guiding students to think creatively and critically when communicating their ideas. Drama is used as a tool for learning and to teach students to create, innovate, communicate and collaborate with their peers and teachers.
Their centre at Parkway Parade has been around for more than 20 years catering to families in the eastern location. The school has a spacious feel with many of its classrooms enjoying sea views. Meanwhile, their centre at United Square has been around for more than 30 years catering to families in the central location. There are many class timings for parents to choose from here.
6. Stage for Kids Global
Stage for Kids Global provides exceptional Enrichment Programs to preschools and conducts holiday camps in schools and the general public. They aim to work on honing skills that are essential for children, beyond the school setting. This means helping to shape personalities, build character and playing a part in raising inspired, brave and kind individuals for a brilliant future.
The Dramatic Speech with Theatrics that utilises dramatic and interactive storytelling to work on language and literacy skills. It also includes dramatic movement and games with songs to inspire confidence. Furthermore, role-play and dramatization for imaginative and creative expression are used so that kids can explore emotions, thoughts and ideas, social habits and other life-building skills.
7. MADDspace – School of Music, Art, Drama & Dance
MADDspace offers a wide range of Singing, Dancing and Acting classes for Pre-Schoolers all the way to Youths. This is a great place for parents who are looking for a caring environment with teachers who are fantastically dedicated to making everyone feel loved and cared for.
Their teaching philosophies emphasise that they inculcate in their student's essential life skills such as teamwork, perseverance and social empathy through the mediums of music and dance.
8. Centre Stage School of the Arts
Established in 1999, Centre Stage School of the Arts was founded with the mission to create an environment in which children can use drama to explore both the imaginative and the concrete world. Centre Stage was the first kid's Theatre School in Singapore to be accredited by Drama UK. They also have their very own in-house Black Box Theatre to give students the opportunity to perform in front of live audiences in fully staged productions.
The strength of the school is in its thoroughly researched and rigorously developed courses delivered by trained professionals who combine arts education with personal, practical experience of theatre, tv and film. The joy is in the warm, friendly environment and the constant desire for all the staff to go the extra mile for the students. They have recently been recognised as the Gold Winner for the Best Kids' Performing Arts Programme, in Expat Living's annual readers choice awards.
9. Evolve Arts
If you are looking for creativity and fun in your Performing Arts then look no further. Evolve Arts is an international Creative Arts Centre based in Singapore that runs classes for all ages, including classes in Theatre, Dance, Music and Musical Theatre.
Their in-house classes are process and performance-focused, emphasizing the importance of growth and confidence through weekly lessons and then putting the skills into practice in presentations and shows in their own Black Box theatre venues.
10. Haque Centre of Acting & Creativity (HCAC)
Established in 2013, Haque Centre of Acting & Creativity (HCAC) is the first professional acting studio in Singapore. HCAC Kids offers a range of workshops revolving around theatre training, storytelling and poetry for kids.
Through their series of values-based workshops, your child will be engaged in the performing arts and also build an awareness of the world through social issues.
Conclusion
It's important that you pick out the right speech and drama class that best suits the needs and wants of you and your kid. Take your time to read through their website, and don't be shy to give the studios a call to find out more.
While SBO is committed to supporting our local businesses, we welcome any feedback and anonymous sharing regarding your experience with our recommended 10 best speech and drama classes in Singapore.
Want to enrich yourself or your kid further? Check out the best guitar lessons in Singapore to hone your artistic skills.
In this article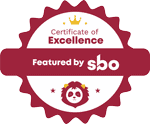 Are you featured in this?
Display this exclusive SBO badge proudly on your website!