10 Best Singing Lessons in Singapore to Help You Hit that High Note [2021]
Want to sing better? These are the 10 Best Singing Lessons in Singapore to help you deliver a song better.
Education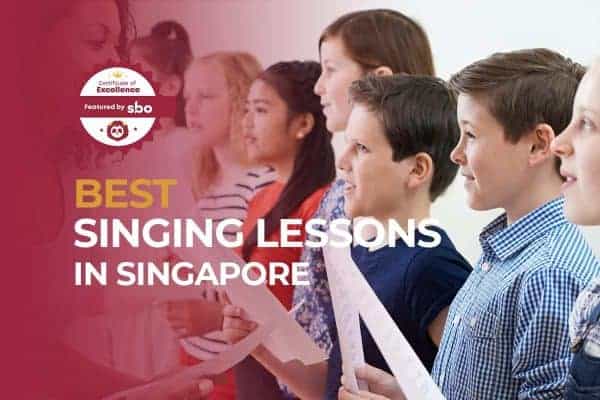 Our team at SBO.sg is committed to being a one-stop avenue to connect local businesses and consumers. We hope that our research efforts can help you save time and money by finding you the best deals without having to search around the vast world-wide-web.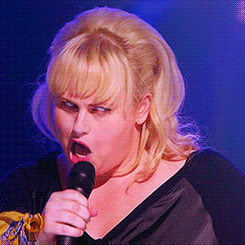 Are you a bathroom singer who dreams of performing in front of an audience and mesmerise them with your beautiful voice?
While not everyone is born with a euphonious voice, it is very much possible to train your voice to sound better through proper singing techniques and more practice.
Take a step out of your comfort zone and learn to sing better with the 10 Best Singing Lessons in Singapore!
1. Adeline Gan Vocal Studio
A well-loved gospel singer and worship leader based in Singapore, Adeline has contributed to many projects in English, Mandarin and Hokkien dialect such as 12 church album recordings, numerous major events, concerts and tours since 1994 and has also performed as the lead in musicals "The Love Story Of Xiao Niang" (2007), Mediacorp TV's Christmas Showcase "The Christmas Wish" (2003).
Adeline also studied with Vocal Maestro, Seth Riggs, the founder of Speech-Level-Singing (SLS) (vocal coach of Stevie Wonder, Michael Jackson and more), and has collaborated with renowned gospel artists and labels such as Bob Fitts for Integrity Music and Hillsong (Hillsong Global Project) (2002, 2013) and recorded mandarin music videos which are well received in nations like China and Taiwan (2015, 2017).
A promising vocal trainer who has achieved numerous accolades, Adeline will coach you on your singing styles and vocal agility to help you sing better.
2. Lee Wei Song School Of Music
Having been around the local music industry for more than 25 years, Lee Wei Song School Of Music was founded with a mission to reach out to more people so that everyone, no matter their background or skillsets, gets an equal opportunity to make music.
With a focus on singing and songwriting, both of which require the voice, the school will help you sing more effectively by combining both theory and practical studies in the singing class.
3. Narelle Ong Vocal Studio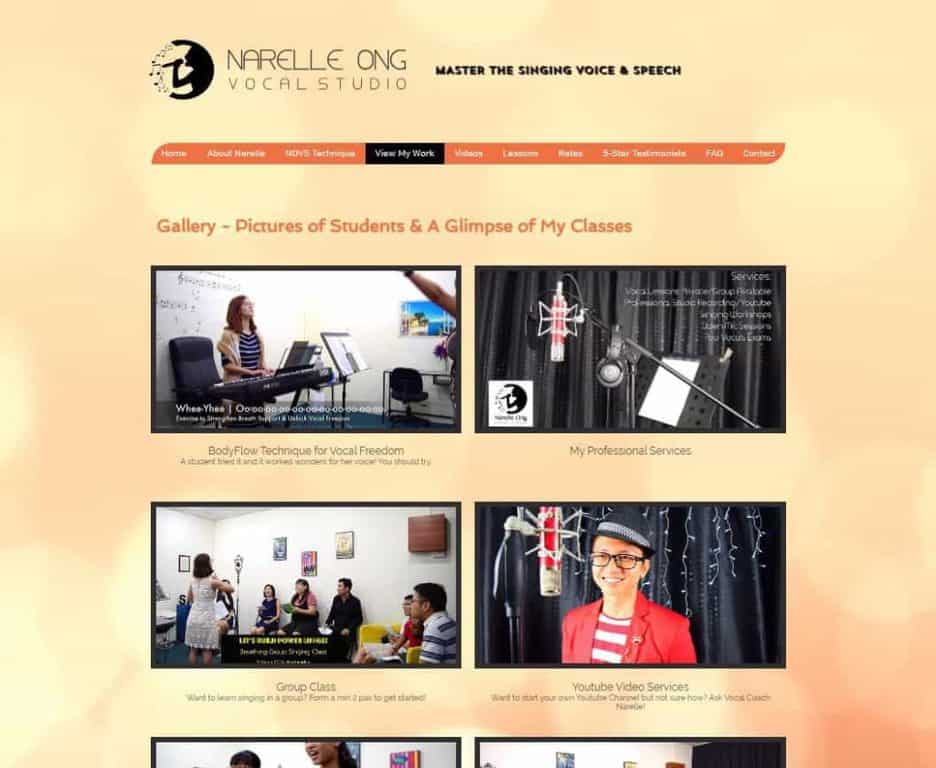 A master vocal coach who has been teaching her students to be long-distance vocal 'runners' since 2015, Narelle claims that she used to be a mediocre singer and regular person who wasn't born with the gift of singing.
She believes that the core theory of her singing success lies in going through hours of practice, at the right place, with the right technique, i.e. Persistence, Patience, and Resilience is the key to your success.
At Narelle's vocal studio, you will be taught the most effective technique to get your voice up and running quickly and be guided step-by-step to achieve results that will keep you 100% satisfied.
4. The Vocal Studio
A vocal school that first started in 2011, The Vocal Studio specialises in personalised vocal coaching to help you find your inner voice.
Comprising of professional vocal performers and coaches from all around the world, the teachers at The Vocal Studio are also active performers of the local & international music scene. Hence, you would learn from them the most effective performance and vocal techniques for the music scene today.
5. The Singing Loft
At The Singing Loft, you will be mentored by an astute team of music coaches; among whom are graduates of music conservatories trained under speech pathologists and ENT specialists.
Besides offering vocal training for all students regardless of age, music background and performance experience, The Singing Loft also empowers the graduate students from the Artiste Development course with the necessary skills in songwriting, music arrangement and studio production.
6. Studio72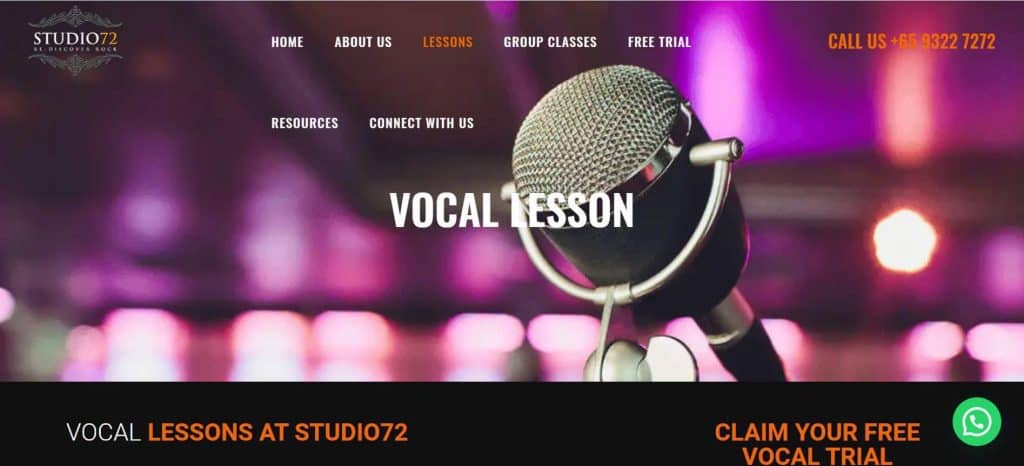 Enrol in a singing class with Studio72 for a professional guide to learning the correct breathing techniques and tactics to improve your voice while at the same time protect your vocal cords.
The singing and vocal classes at the studio will provide you, adult and young learners, with the right vocal training and knowledge to skillfully build their voices for artistic expressions, no matter your level of experience.
7. Hark Music
The top choice for many since 1999, the singing course offered by Hark Music will teach you more than just techniques.
At the school, you will be enlightened on the why, what & how in whatever you are doing to help you better see the big picture.
You will also get to know and kick off the bad muscular habits that slow you down and learn the good ones to achieve better results.
8. Aureus Academy
Singapore's leading music school with over 15,000 students, Aureus Academy provides individually tailored vocal lessons to students of all ages and abilities.
With lesson structure suited to meet the specific goals of each unique individual, the music school helps students find their own voice by instilling discipline, perseverance and patience, and along the process, boost their confidence and self-esteem.
9. MADDspace – School of Music, Art, Drama & Dance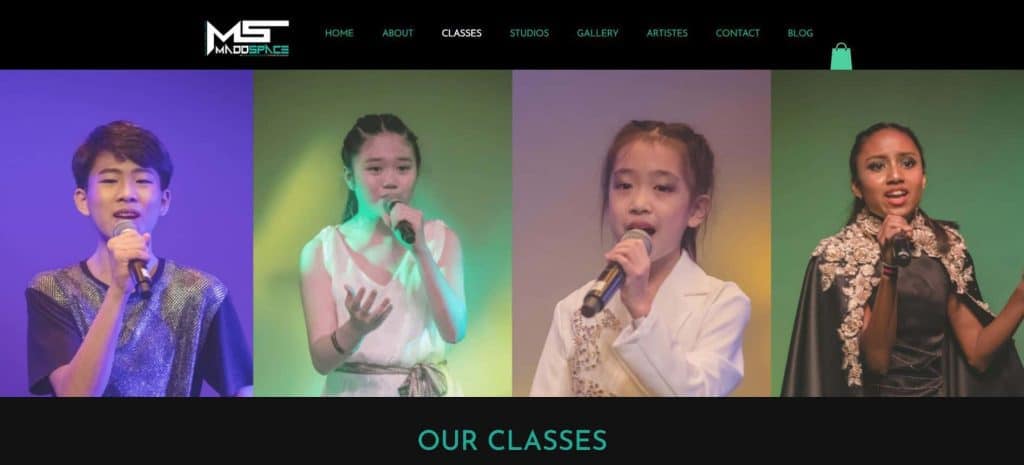 If you're a 'wannabe singing superstar', then MADDspace may be the school you're looking for.
At MADDspace, you will be provided with ample opportunities to perform and develop your vocal talents under the Pop Vocal and Musical Theatre Syllabus that is based on the London College of Music (LCM) syllabus – a popular and prestigious organisation well respected across the World.
From private vocal classes to a wide range of singing performing classes such as the Acappella Group, Pop Group, Artistes Programme, Show Choir Programme and more, you can look forward to fun and challenging singing programs under the guidance of experienced teachers.
10. Alternate Tone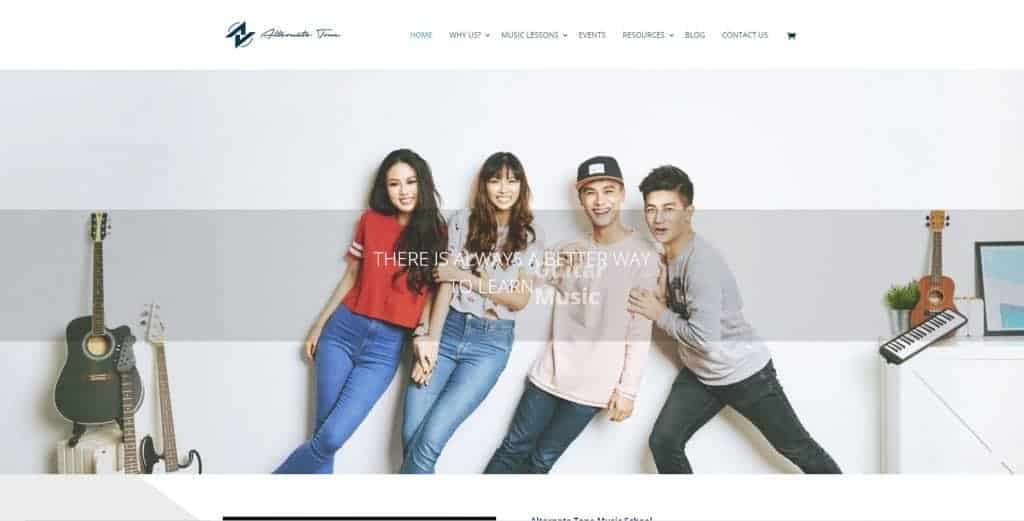 More than the dry-lecture style of learning, Alternate Tone aims to provide vocal courses that are value-adding and enjoyable for all their students.
Through the vocal course, you will be taught the right breathing techniques, proper singing techniques, vocal care and how to build your vocal stamina and avoid vocal fatigue.
Whether you're a beginner student (yes, even those who are tone deaf!) or a professional singer seeking guidance on your technique and repertoire, the school definitely has the resources you're looking for.
Conclusion
Do you have any reviews and comments to share regarding our choices for the 10 Best Singing Lessons in Singapore?
While SBO is committed to supporting our local businesses, we welcome any feedback and anonymous sharing regarding your experience with the listed vocal schools in Singapore.
We hope that this guide will be useful in helping you find the best singing lessons in Singapore to help you find your voice.
In this article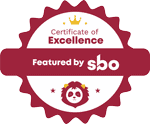 Are you featured in this?
Display this exclusive SBO badge proudly on your website!