11 Best HIFU in Singapore to Shine a Light on Your Problems [2023]
Hit up these 10 best HIFU in Singapore for a bright experience to explore!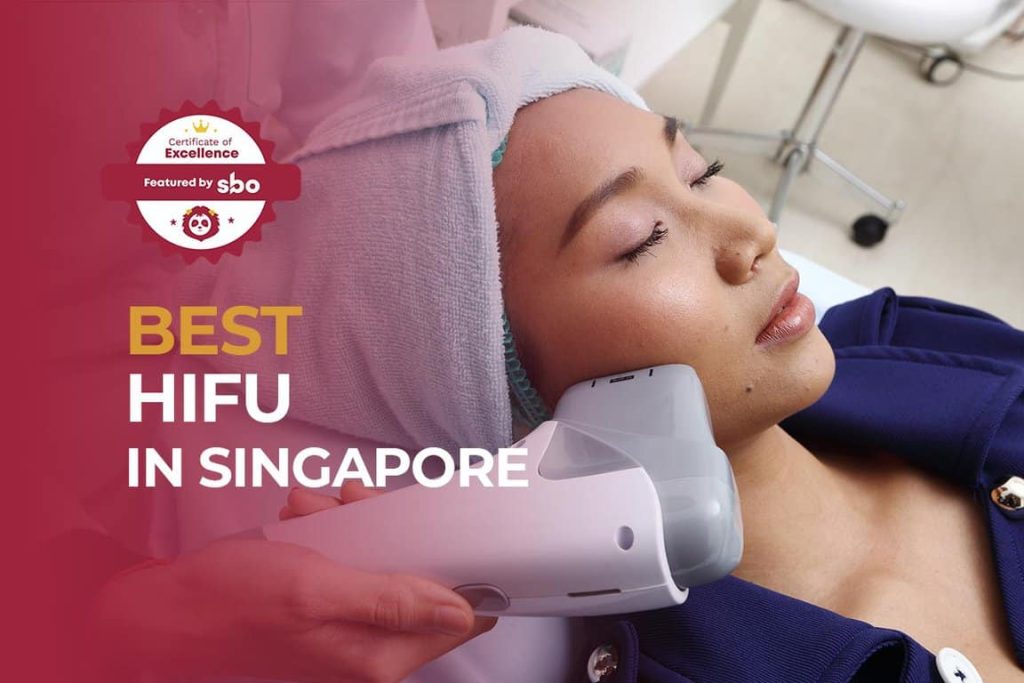 HIFU, or High-intensity Focused Ultrasound, is a therapeutic method that is non-invasive.
It uses non-ionising ultrasound waves to stimulate heat and remove tissue. HIFU has been around for decades, with the first investigative research performed back in the early 1940s. It has several uses:
To raise the blood flow of blood
To eliminate tissue like tumours
To treat uterine fibroids
To treat different cancers
For palliative care
HIFU has been growing in popularity due to its low cost, prevalence and results that can easily outperform current care standards. It's similar to ultrasonic imaging, but it uses lower frequencies and functions in a continuous manner instead.
Want to know where to head to for the 11 best HIFU in Singapore? Check out our best recommendations below!
1. V Medical Aesthetics & Laser Clinic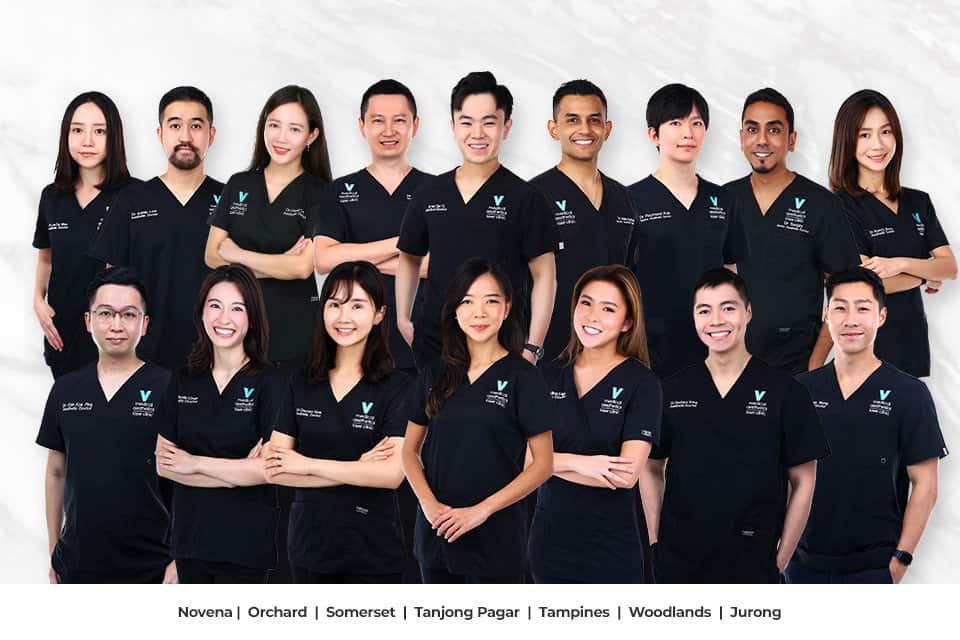 V Medical Aesthetics envisions to bring out your best.
It achieves its objectives by providing safe and effective medical treatments that are supported by research and technology. Here, there's no hard-selling, with only care that's centred around its patients.
With 7 clinic outlets islandwide, the clinic is helmed by a group of 16 professional aesthetic doctors with extensive years and expertise.
The HIFU Face Lifting it offers is one of the clinic's signature treatments. Priced at $550 nett, the cost is completely transparent and you know what you're paying for. You can get this treatment to:
Melt your double chin fat
Improve your jawline
Tighten loose skin
Uplift your brows and forehead
2. Become Aesthetics Clinic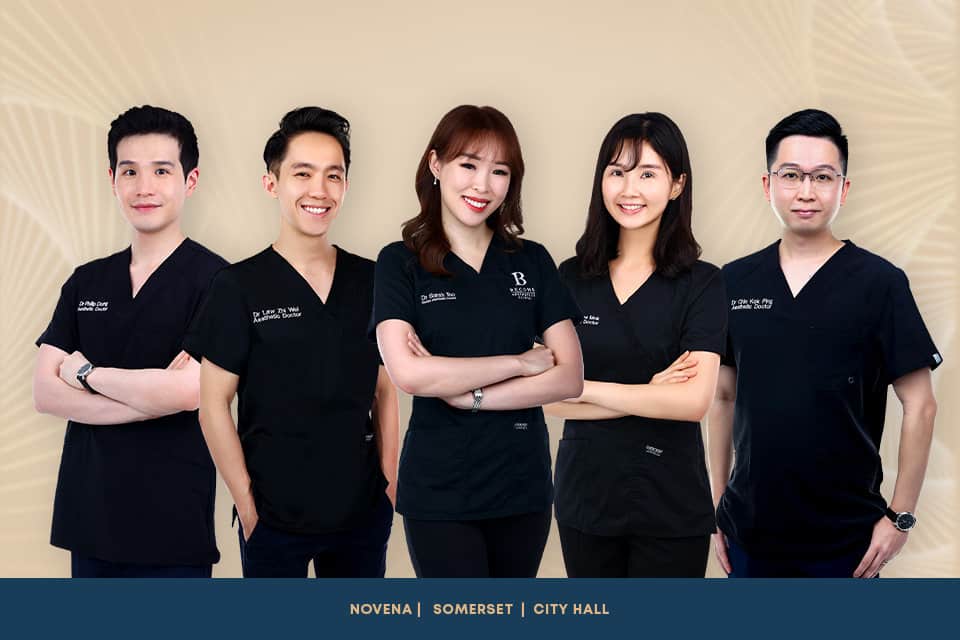 Besides HIFU, Become Aesthetics Clinic offers clinically-proven aesthetic services that are known for its safety and efficacy in treating a multitude of skin conditions such as saggy skin, pigmentation, scarring, fine lines and wrinkles. They also offer hair restoration lasers and treat body conditions such as stretch marks and dark underarms.
With 3 clinic branches across central Singapore – Novena, Somerset and City Hall, and 5 medical aesthetic doctors with extensive years of experience in the field to provide patient-centric care. Become Aesthetics Clinic is highly reviewed with more than 500 positive reviews across their platforms. Check out their transparent pricing of their aesthetic services.
3. The Ogee Clinic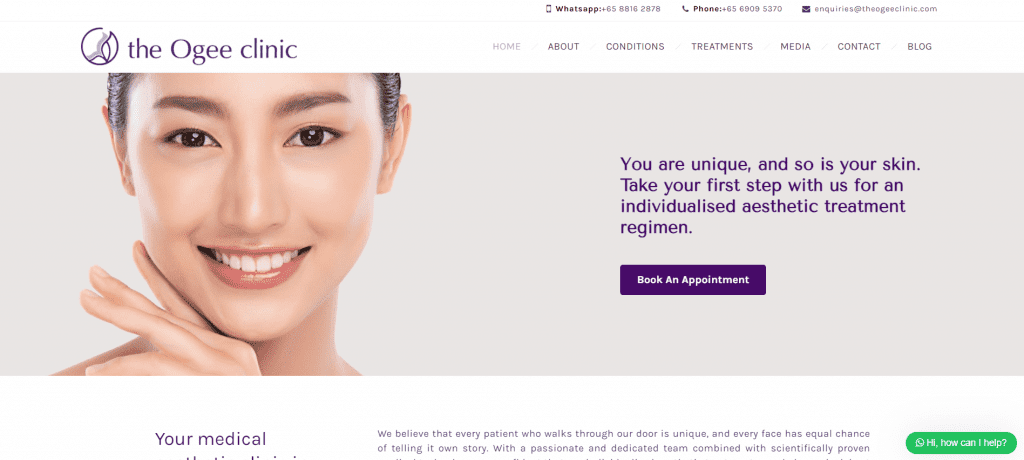 The Ogee Clinic believes that you are special.
With a driven and committed team, together with scientifically proven medical technology, it is confident of using its personalised treatments to help you attain the beauty you have always wanted.
Led by Dr Heng Wee Soon, a general practitioner who engages in aesthetic practice, you can be assured that you're getting aid from one of the best in the field. Dr Heng has a shining list of credentials and is accredited with the different aesthetic boards in Singapore.
He is particularly outstanding in botox and dermal filler treatments and is passionate about using laser technologies to treat skin conditions. The Ogee Clinic uses Ultraskin HIFU for face lifting, reducing wrinkles and pores, and skin tightening.
4. Bio Aesthetic Medispa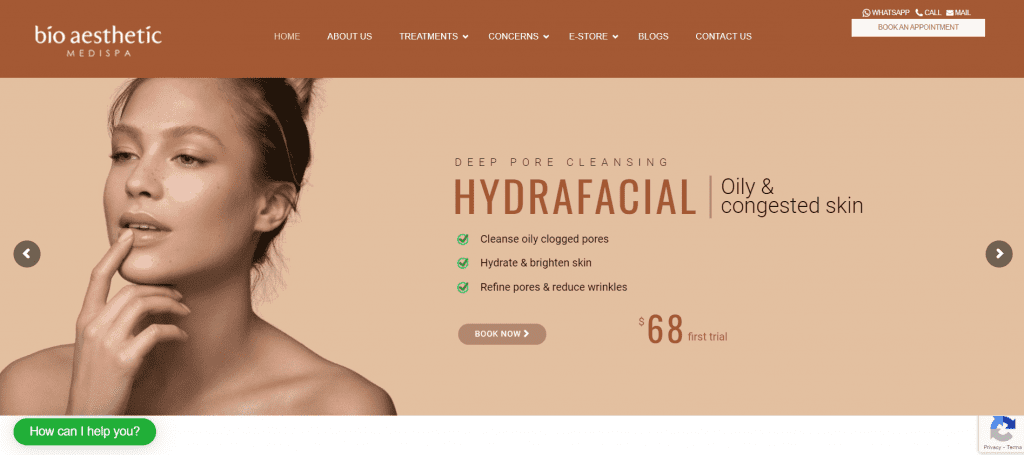 Bio Aesthetic was created with the simple aim of your well-being in mind.
This medispa has bagged multiple prestigious awards and features 2 highly qualified medical aesthetic doctors. Its extensive range of beauty treatments is ever-changing to meet evolving standards and needs.
It also has an e-store that sells a few popular products, like the Crystal Tomato, Cosmo Cleanse Juice Detox and Cell Repair Recovery Mask.
Bio Aesthetic offers the Sygmalift HIFU treatment priced from $298. It is designed to treat a saggy facial appearance, dark eye circles, and double chins. It uses a second-generation HIFU technology to give you the V-shaped face you want.
5. Kowayo Aesthetic Clinic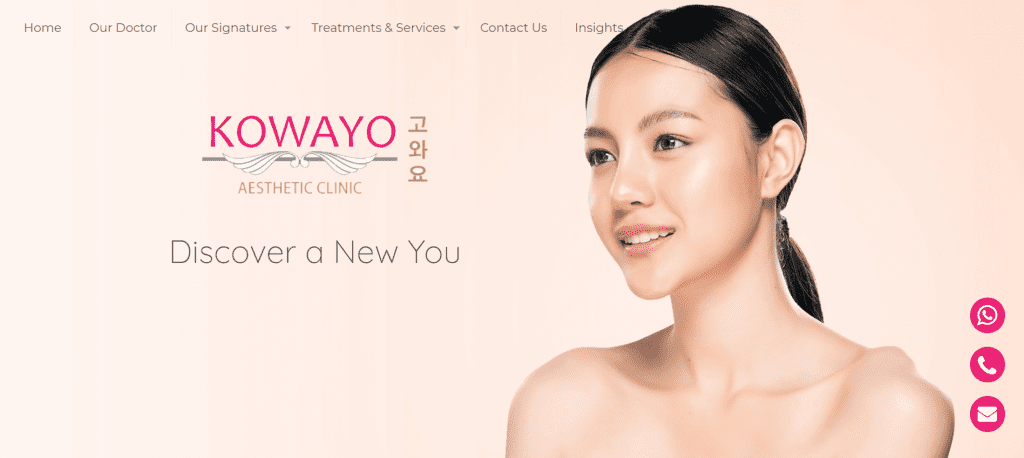 Kowayo Aesthetic Clinic was established by Dr Wong Kee Seng in 2014.
Apart from being accredited, Dr Wong was also one of the pioneering doctors to put forward the use of Ellansé, an innovative filler that uses a collagen stimulator. A highly skilled veteran in the aesthetics industry, Dr Wong has more than 14 years of experience.
His speciality lies in facial aesthetics for anti-ageing, facial enhancement, and hair loss treatment. At Kowayo, they use a newer machine, Utracel Q+, for its HIFU treatment. This advanced machine can produce ultrasound waves at a faster speed.
6. ME Clinic Singapore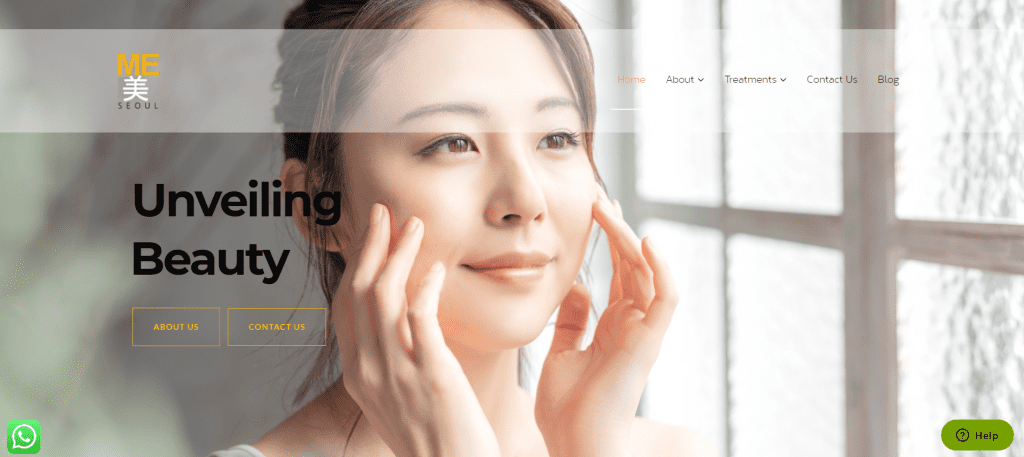 ME Clinic is a leading aesthetic clinic hailing from Seoul, South Korea.
Besides HIFU, it offers personalised Korean aesthetic treatment programmes. Have a memorable experience with a mix of techniques and products that are trusted and loved by doctors and patients alike.
The local branch is managed by Dr Mark Lim, an aesthetic doctor who is committed to patients seeking help in aesthetic medicine. He even holds a diploma in mental health that helps him connect to and understand his patients better.
7. Veritas Medical Aesthetics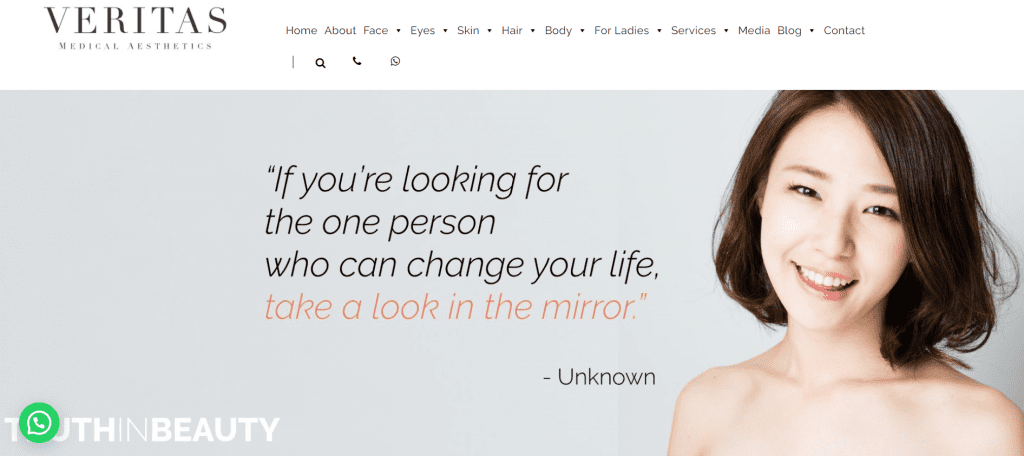 Veritas Clinic has a unique view towards aesthetic treatments.
It uses a patient-centric approach together with procedures that are backed by research. It also creates its own guidelines and conforms to delivering only carefully chosen treatments known to provide real results.
The clinic's doctors are highly passionate about their craft, with many years of experience under their belts. Dr Chua Cheng Yu, for example, is a regional trainer for Ultraformer 3 HIFU. This is a 3rd-generation medical-grade HIFU machine that improves the signs of ageing.
It can treat a wide variety of skin conditions, like dull skin, uneven skin tone and plenty more.
8. Dr D Aesthetics Medical Clinic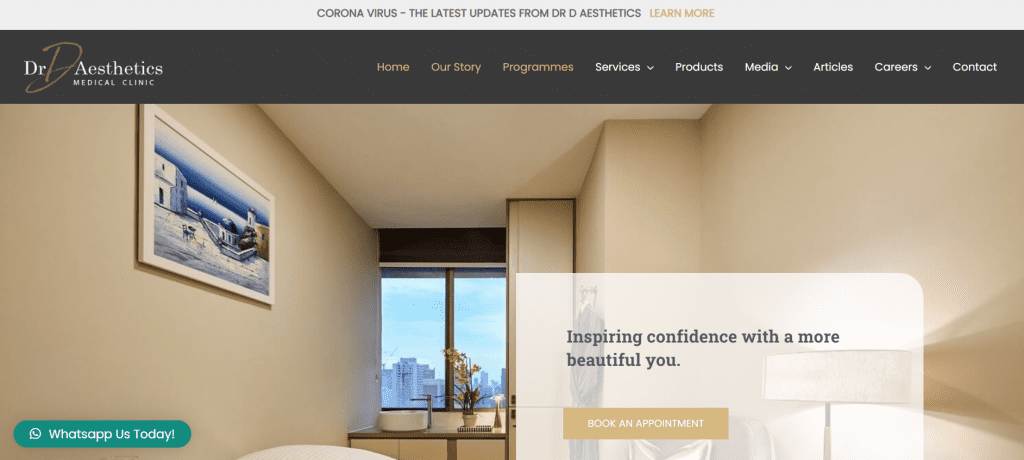 Want to get aesthetic treatments done in a professional and welcoming setting?
Dr D Aesthetics Medical Clinic is your answer. It uses advanced technology with a team of highly trained medical professionals. They are equipped with the necessary skills and experience to carry out a variety of treatments and meet your needs.
Every treatment is evidence-based and ensures that it's delivered with the least downtime so that you can easily return to your usual routine. Dr D Aesthetics uses a 3rd-generation HIFU treatment that is non-surgical and painless to help you obtain the v-shaped face you want.
9. S Aesthetics Clinic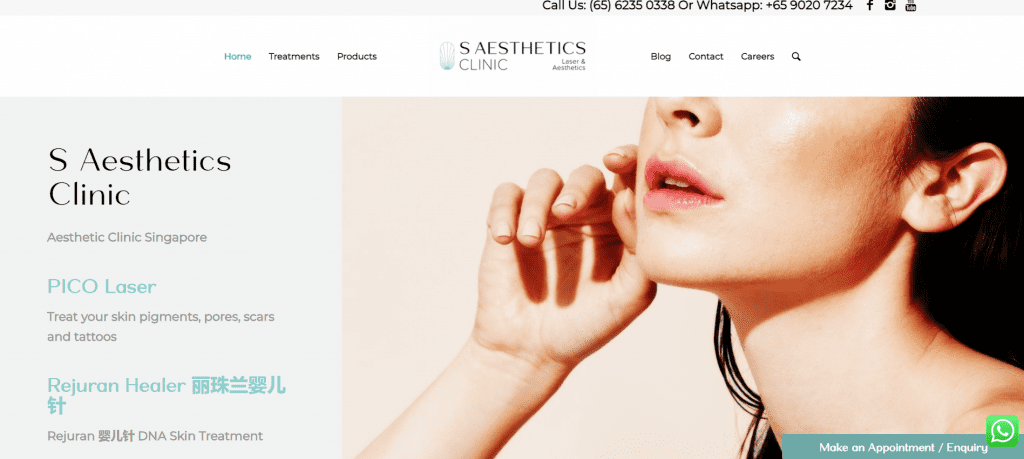 Looking for a trusted brand that you can rely on?
S Aesthetics Clinic is a reputable choice that has a group of fully accredited doctors who are certified to carry out a vast range of aesthetic procedures. They constantly take part in research on the latest medical technology available in order to keep abreast of the newest developments.
S Aesthetics uses Liftera, a type of HIFU technology, to lift and tighten the skin. Some of the benefits to expect are:
Non-invasive
Little to no pain
Natural results
Suitable for all skin types
10. Zoe Medical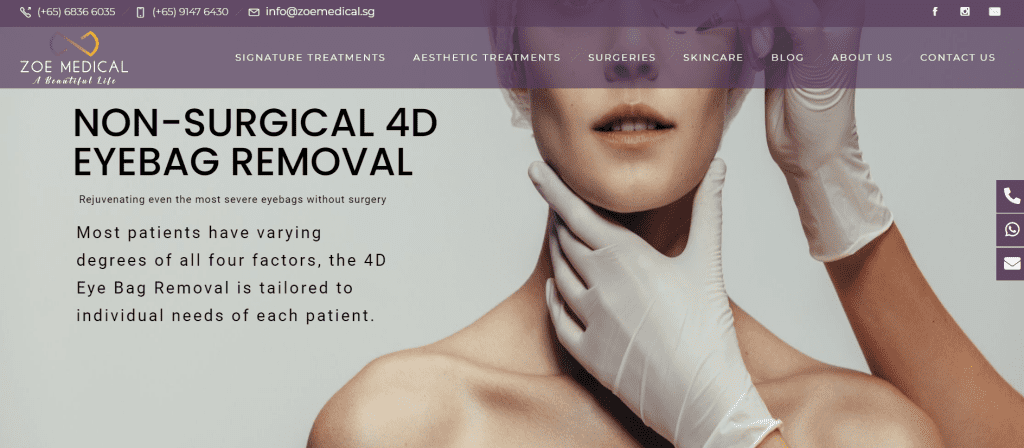 Zoe Medical aspires to deliver stellar aesthetic treatments with value.
By teaming up with other aesthetic providers, it has successfully pulled off the feat of offering quality, safety and effectiveness to its customers. Today, it has treatments and products that it offers to its customers at a reduced rate without compromising on quality or service.
Zoe Medical uses Ultraformer 3 to perform its HIFU treatment. It can be used on the face or body to alleviate signs of ageing and remove fat respectively.
11. DS Skin & Wellness Clinic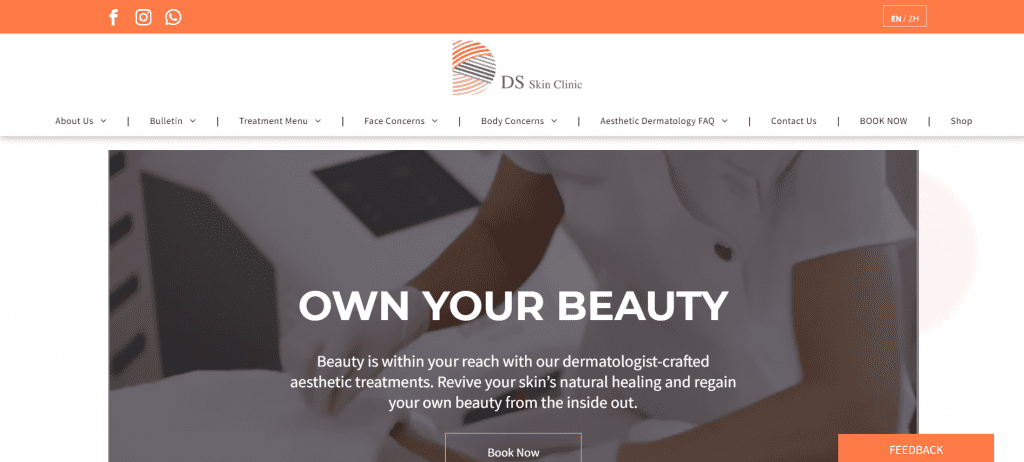 The doctors at DS Skin & Wellness Clinic are all dermatology specialists, making sure that your health and integrity are always their priority.
In addition, they have various sub-specialists like aesthetic dermatology, paediatric dermatology, dermatosurgery and more. Led by their principles, the team provides treatments that are customised to give you the best outcome.
They even have a product development team managed by the dermatologists, a chemist with a PhD and leading industrial advisors to deliver a holistic skincare range.
Conclusion
Do you have any reviews and comments to share regarding our choices for the best HIFU in Singapore?
While SBO is committed to supporting our local businesses, we welcome any feedback and anonymous sharing regarding your experiences.
We hope that this guide will be useful in helping you to make an informed decision. For other aesthetic services, check out our suggestions of other aesthetic clinics in Singapore.
Explore More Content