10 Best Chin Fillers in Singapore to Enhance That Jawline [2023]
Here are our top picks for best chin fillers in Singapore.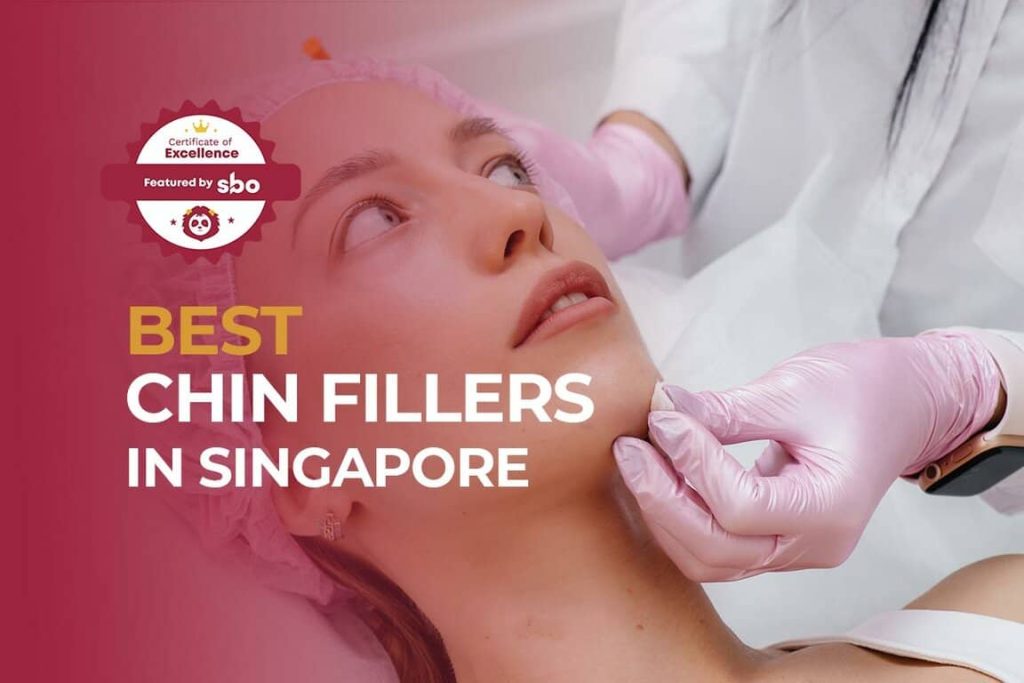 Chin fillers have been part of the hype where many aspire to have that "V shaped" face look as they mainly help to enhance the jawline and increase facial attractiveness.
Here are our top picks for best chin fillers in Singapore if you're looking for professional aesthetic surgeons to aid in the process.
1. Lux Medical Aesthetic Clinic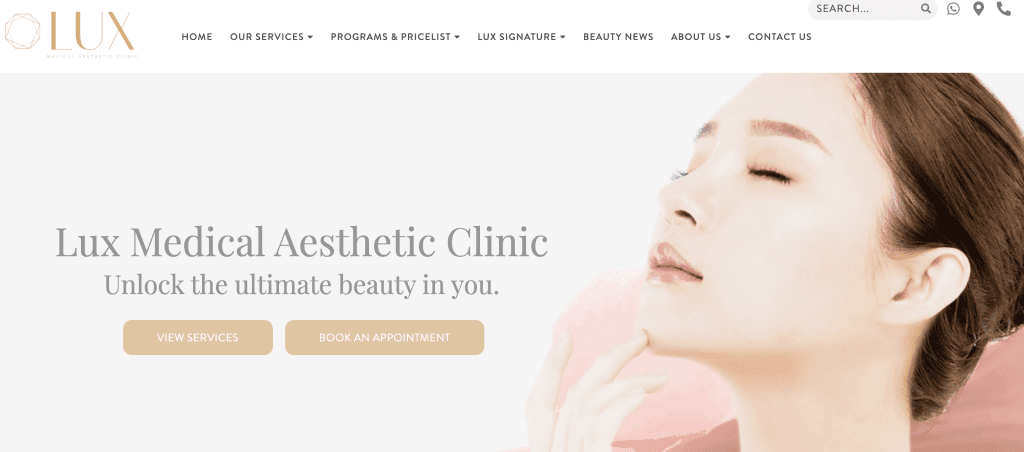 Having a slim V-Shaped face is often touted to be one of the most important beauty traits.
Getting the right V-Shaped face begins with a correct diagnosis and the team of dedicated professionals at Lux Medical Aesthetic Clinic ensures that the highest levels of personalised care and service are delivered to clients at every step along the way.
Chin filler prices start from S$500 and if this is within your budget, do give them a try!
2. Mizu Aesthetic Clinic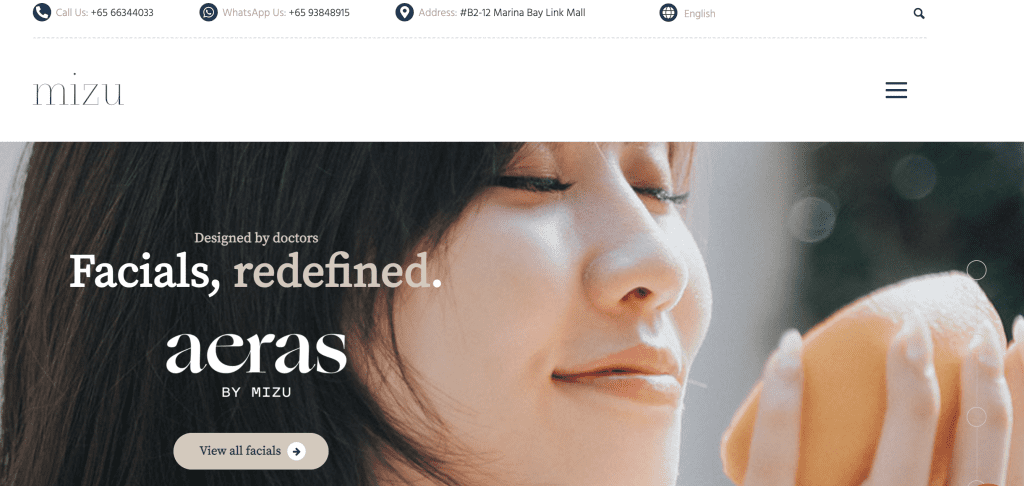 Another chin filler in Singapore that features high on our list is that of Mizu Aesthetic Clinic. Situated in the heart of the Marina Bay Financial District, Mizu offers a good range of aesthetic and medispa services for anyone in the area who wants to pop down for an aesthetic treatment.
They offer a wide range of face fillers and one of them are the chin fillers for a stronger and more sculpted chin. For a price quote, do reach out to them.
3. Illumia Medical
Illumia Medical offers a whole range of aesthetic services from body sculpting, hair loss and regrowth services, feminine health rejuvenation and also a range of injectables.
One thing we like about Illumia Medical is the fact that they offer virtual consults, with 3D virtual reality consultations to better allow clients to have a feel of what the final results would look like. Get a customised quote for chin fillers via contact form.
4. The Clifford Clinic
The Clifford Clinic offers a plethora of beauty services ranging from hair, face, body, skin and also eyes coverage.
The team of medical aesthetic doctors bring with them years of experience in serving clients and it is recommended to find a doctor who shares the same beauty philosophy as you to start off your treatment.
The cost of chin filler treatments depends on the area being treated and the type of filler selected, so do reach out to the clinic to get a personalised quotation.
5. V Medical Aesthetics & Laser Clinic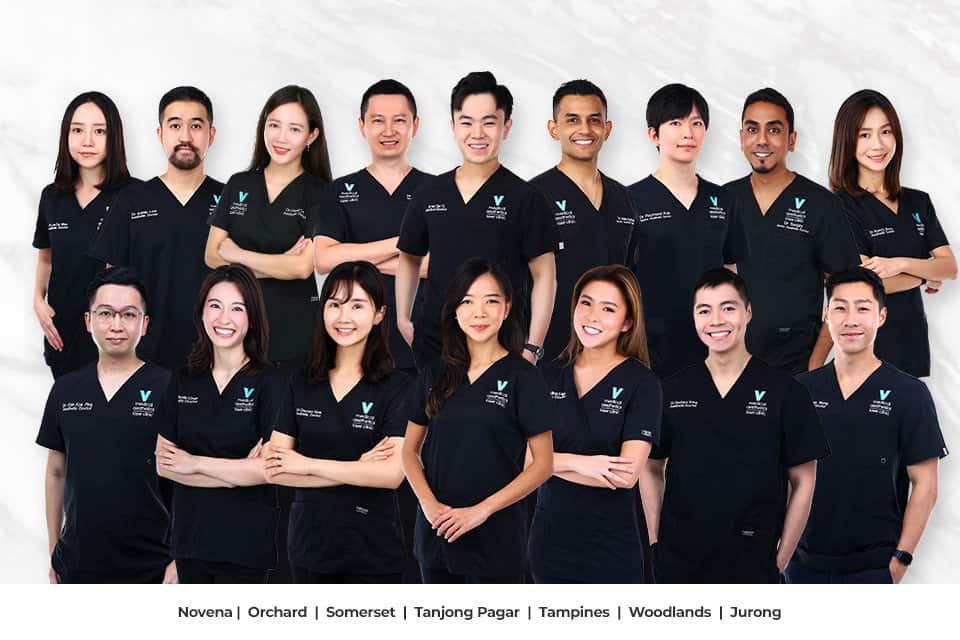 V Medical Aesthetics & Laser Clinic is a largest medical aesthetic group with 7 clinics conveniently located near MRT stations across Singapore. The chain of clinics focus on providing safe, clinically-proven and low-downtime medical aesthetic services, ranging from lasers, ultrasound, radiofrequency technologies and injectables.
Expert in V Shape Face Slimming, Pigmentation Removal and more, they have a team of 16 accredited doctors with extensive knowledge and expertise in Medical Aesthetics, focused on bringing the best in you, tackling facial and body concerns from ageing to acne, scarring, pigmentation, uneven skin tone, hair regrowth, and even tattoo removal. 
Do check out their Signature V Shape Face Slimming treatment where Dermal Filler is injected into the skin to replace volume loss and at the same time stimulate collagen production and improve skin hydration. Prices go at S$800/syringe.
Treatments are FDA-approved and use medical-grade equipment, prices are transparent and affordable for all. V Medical Aesthetics & Laser Clinic also received more than 5000 positive reviews across platforms such as Google and Facebook.
6. Sozo Aesthetic Clinic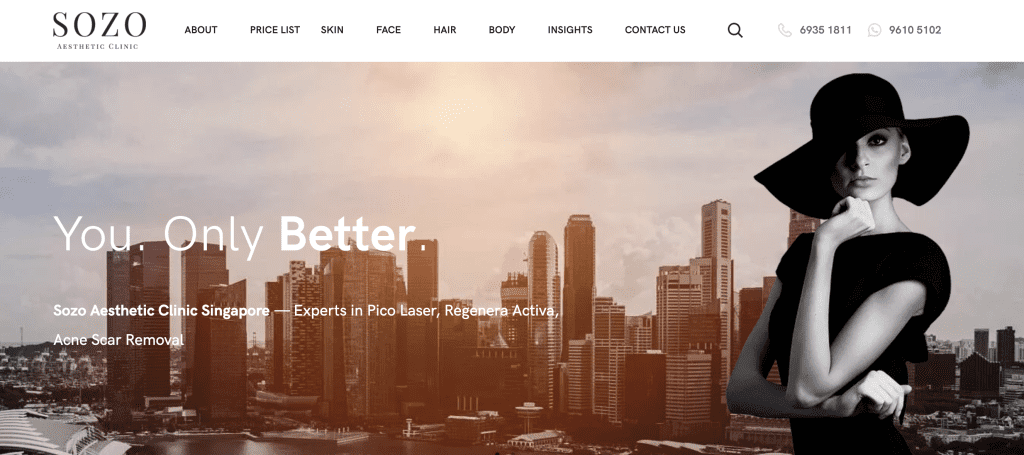 At Sozo Aesthetic Clinic, Dr Boey provides personalised treatments with minimal down-time. His practice is focused on both cosmetic and medical dermatology conditions, ranging from non-surgical face lifts to acne scar removal and hair loss treatments.
The prices of chin filler treatments ranges from S$750/ syringe of filler.
7. Kowayo Aesthetic Clinic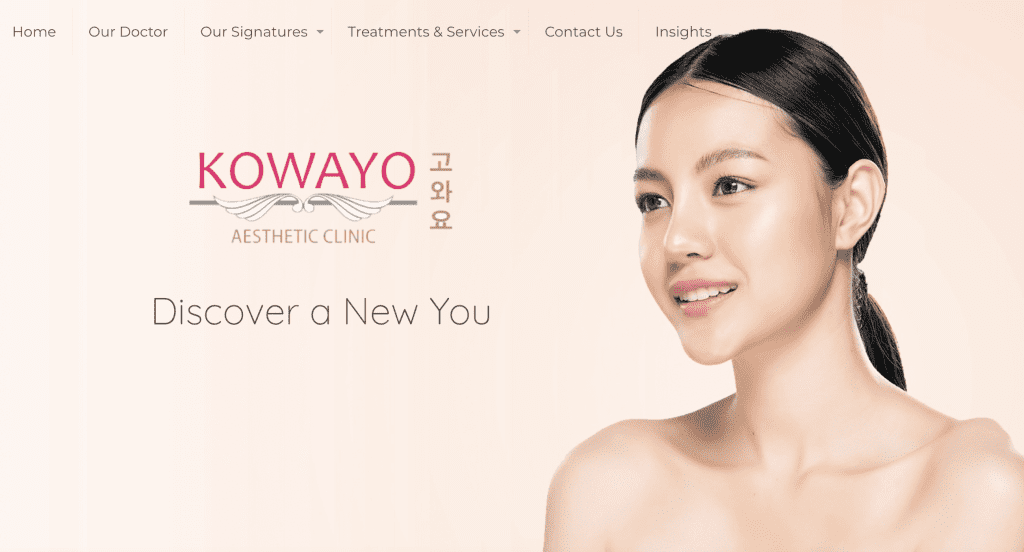 Kowayo means 'to be pretty' in Korean. Dr Wong Kee Seng, the founder of Kowayo Aesthetic Clinic is passionate about introducing advanced medical aesthetic treatments in Singapore.
To enquire more about the price of treatment, do reach out to the clinic to book a consultation session.
8. Halley Medical Aesthetics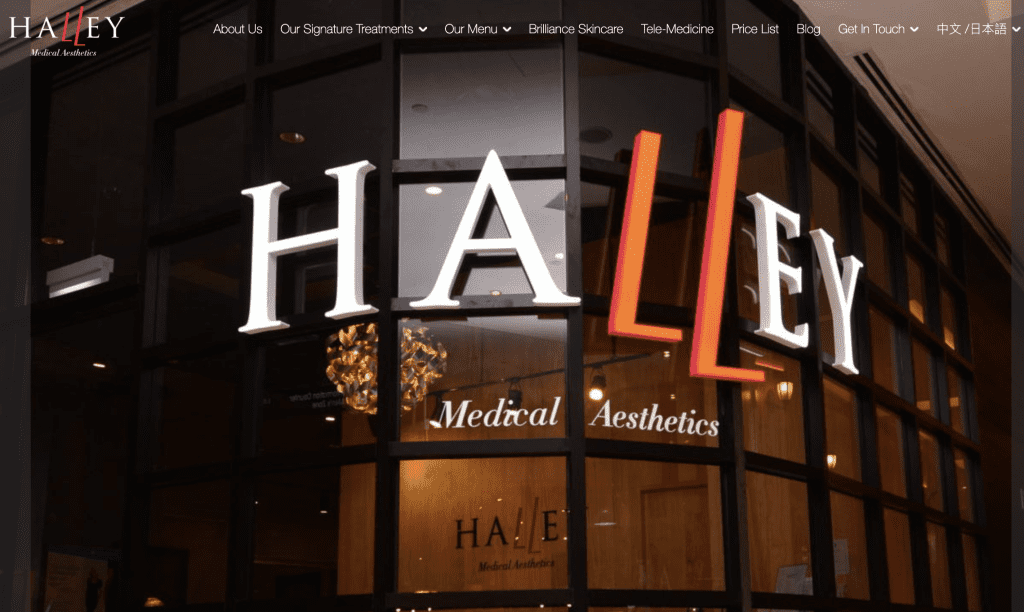 The prices of chin filler treatments ranges from S$750/ syringe of filler. At Halley Medical Aesthetics, with the range of face lifting procedures like Ultherapy®, threadlifts, and Exilis Ultra 360™ and face contouring treatments like dermal fillers, you can aim for subtle or dramatic results.
They are conveniently located on the third floor of Orchard Gateway shopping mall.
9. SL Aesthetic Clinic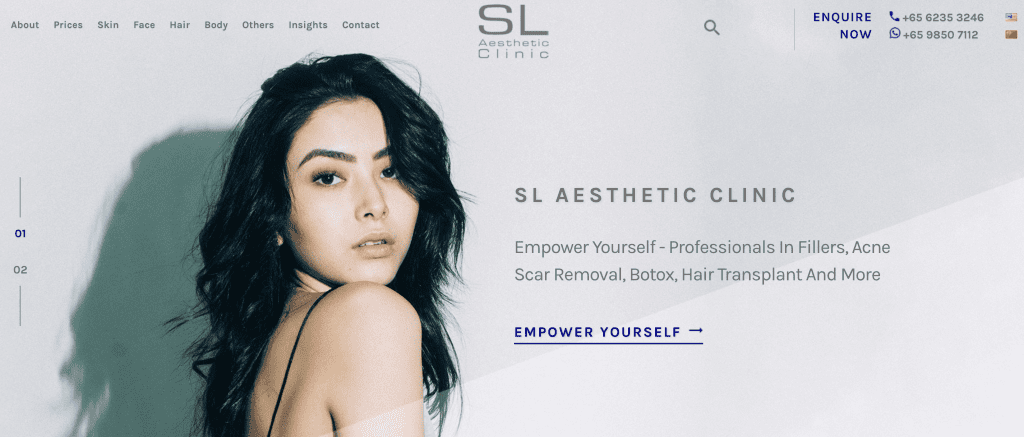 SL Aesthetic Clinic is dedicated to bringing clients an array of beauty enhancing services and offering augmentation via non-invasive facelifts and fillers. Chin fillers can help with a retracted/weak chin and also insufficient sharpness.
Their Juvéderm VOLUX chin filler starts from S$800 per 1ml syringe. This adds up to at least S$1,600 for chin filler treatment for women, and from S$2,400 for men.
10. Mode Aesthetics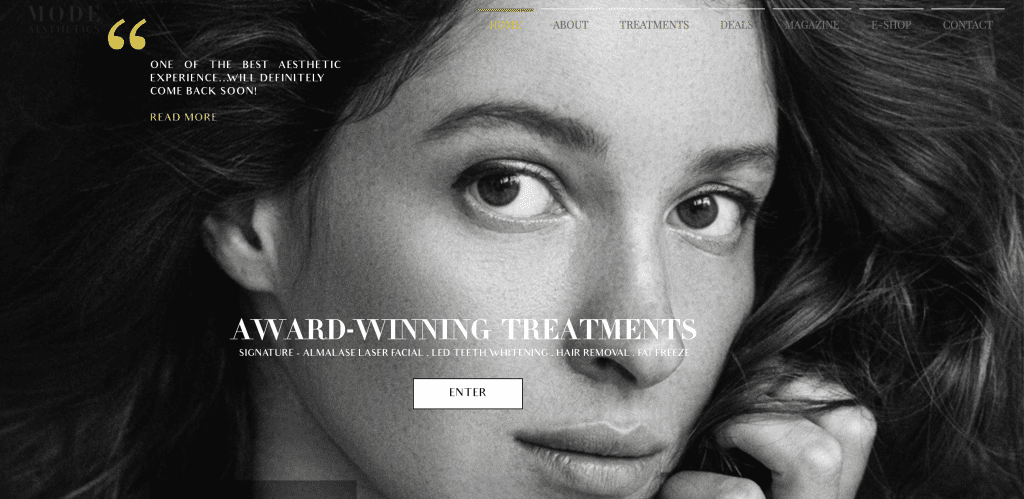 With over 10 years of experience and over 10,000 satisfied customers, the 7 outlets opened island-wide is also a testament to the trust that their customers have placed in them, constantly returning to engage their services.
At MODE Aesthetics, all the treatments are meticulously customised and crafted to each individual by using the latest equipment & technologies, so do reach out and enquire more about prices and the treatment process.
Conclusion
Do you have any reviews and comments to share regarding our choices for the best chin fillers in Singapore? While SBO is committed to supporting our local businesses, we welcome any feedback and anonymous sharing regarding your experience with the above-listed brands.
We hope this guide will be useful in helping you to make a decision suited for your needs.
Explore More Content