12 Best Clinics For Botox In Singapore to Bring Out the Best in You [2023]
Bring out your best self with the best clinics for Botox in Singapore!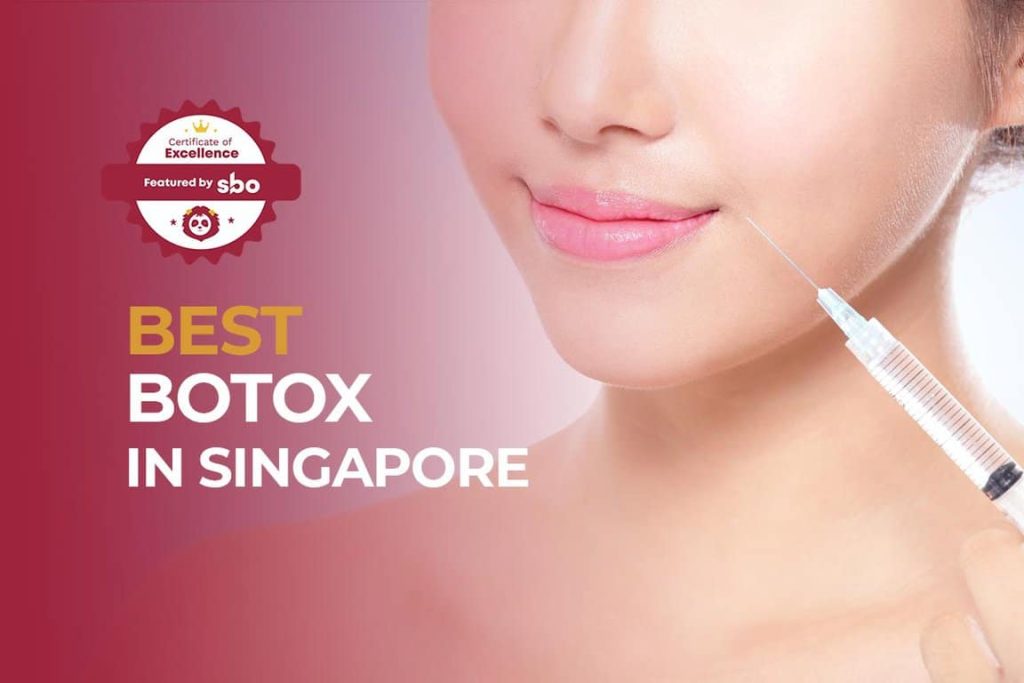 Botox treatments are not just for celebrities. With their capacity to both bring out your best self and treat chronic issues such as migraines and teeth-grinding, such treatments can truly be life-changing.
Take charge of your life and body with the best clinics for Botox in Singapore!
1. V Medical Aesthetics & Laser Clinic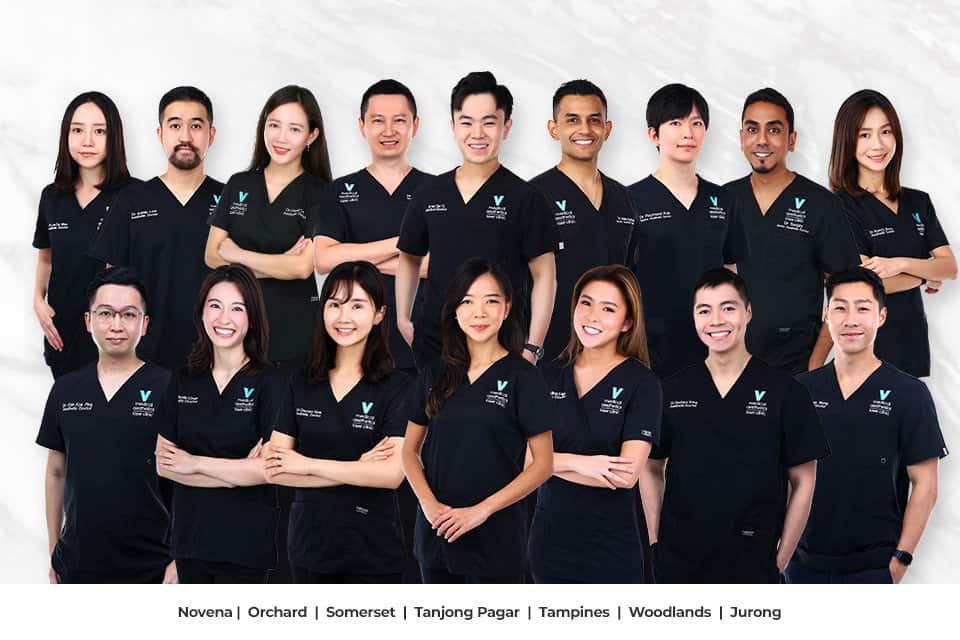 V Medical Aesthetics & Laser Clinic is a largest medical aesthetic group with 14 clinics conveniently located near MRT stations across Singapore. The chain of clinics focus on providing safe, clinically-proven and low-downtime medical aesthetic services, ranging from lasers, ultrasound, radiofrequency technologies and injectables.
Expert in areas like V Shape Face Slimming, Pigmentation Removal, Botox and more, they have a team of 16 accredited doctors with extensive knowledge and expertise in Medical Aesthetics, focused on bringing the best in you, tackling facial and body concerns from ageing to acne, scarring, pigmentation, uneven skin tone, hair regrowth, and even tattoo removal.
Treatments are FDA-approved and use medical-grade equipment, prices are transparent and affordable for all. V Medical Aesthetics & Laser Clinic also received more than 7000 positive reviews across platforms such as Google and Facebook.
2. Become Aesthetics Clinic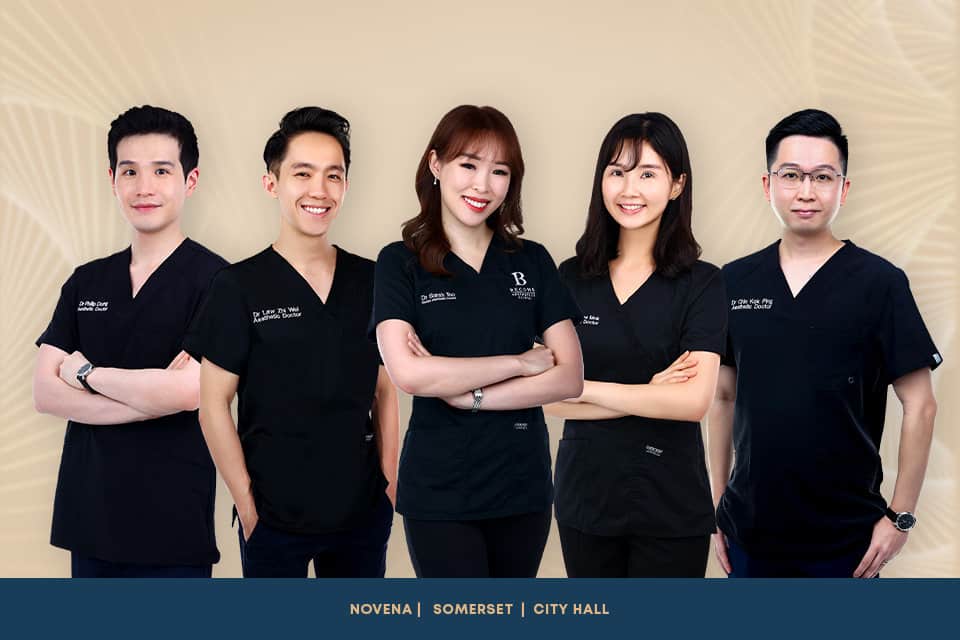 Besides Botox, Become Aesthetics Clinic offers clinically-proven aesthetic services that are known for its safety and efficacy in treating a multitude of skin conditions such as saggy skin, pigmentation, scarring, fine lines and wrinkles. They also offer hair restoration lasers and treat body conditions such as stretch marks and dark underarms.
With 3 clinic branches across central Singapore – Novena, Somerset and City Hall, and 5 medical aesthetic doctors with extensive years of experience in the field to provide patient-centric care. Become Aesthetics Clinic is highly reviewed with more than 500 positive reviews across their platforms. Check out their transparent pricing of their aesthetic services.
3. SL Aesthetic Clinic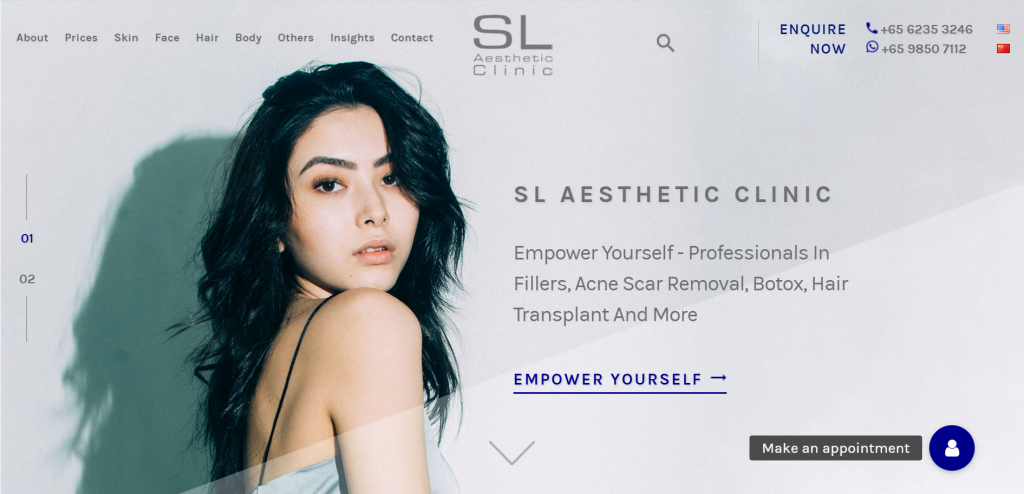 When you're making as big a decision as to where to get your Botox treatment, the last thing you need is the pressure of relentless hard sales driven by pushy representatives.
This clinic offers a variety of painless procedures along with guidance provided by patient professionals who will give you the freedom to make a free and informed choice.
4. Cosmo Medical Aesthetic Clinic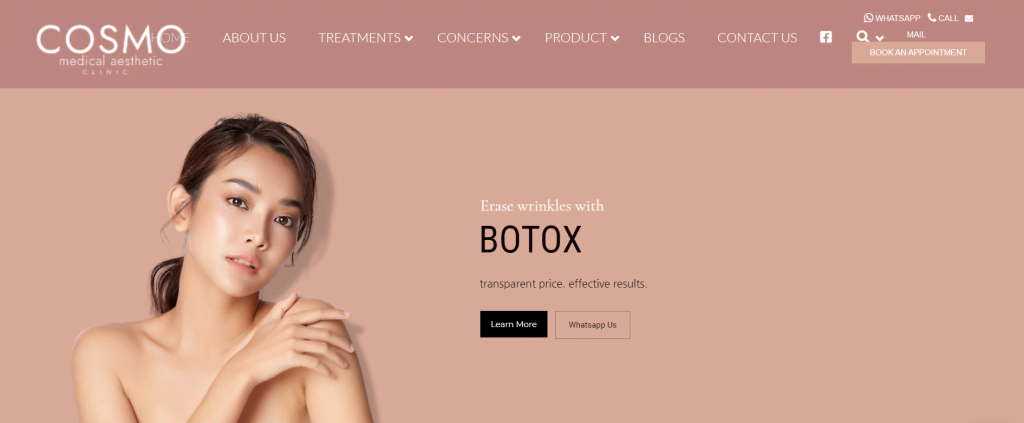 Offering both aesthetic procedures and treatments to solve bodily issues such as excessive sweating, this clinic probable has what you're looking for.
On top of its wide array of services, its transparently priced packages give you a hassle-free experience and definitely make it one of the best clinics for Botox in Singapore.
5. IYAC Aesthetic Clinic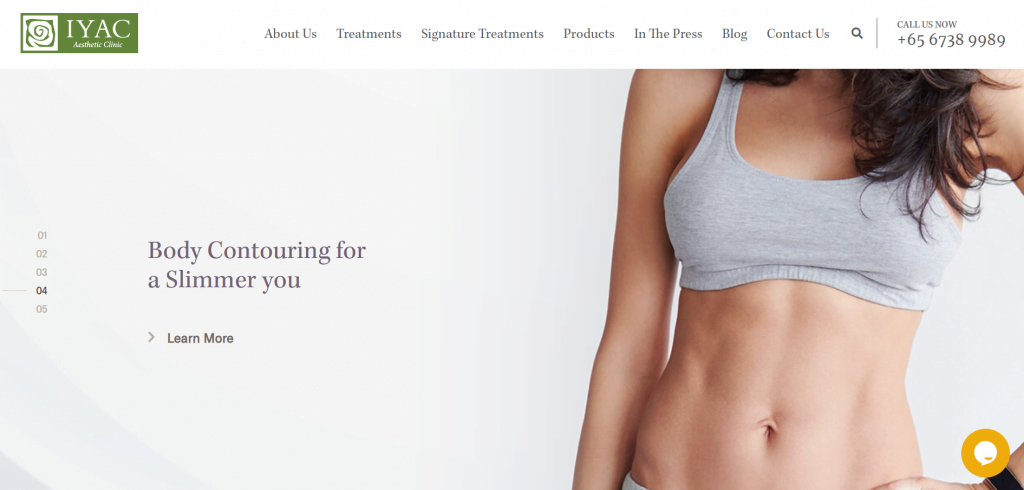 This is one of the few clinics for Botox that recognize the treatment to be more than just an aesthetic matter for women. With this recognition, its services cater to all who are interested and include a wide range of procedures including but not limited to jaw reductions and facelifts.
6. Bio Aesthetic Laser Clinic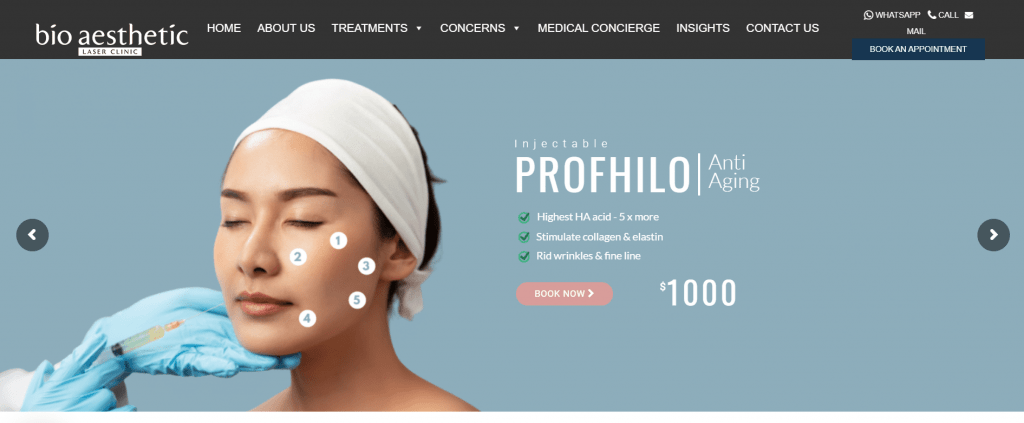 At this clinic, you won't have to stress yourself over which combination of separate procedures would produce the most desired outcome.
Instead, you can choose to either get spot treatments for muscle reduction and wrinkle removal or alternatively opt for a more holistic solution through facial remodelling!
7. S Aesthetics Clinic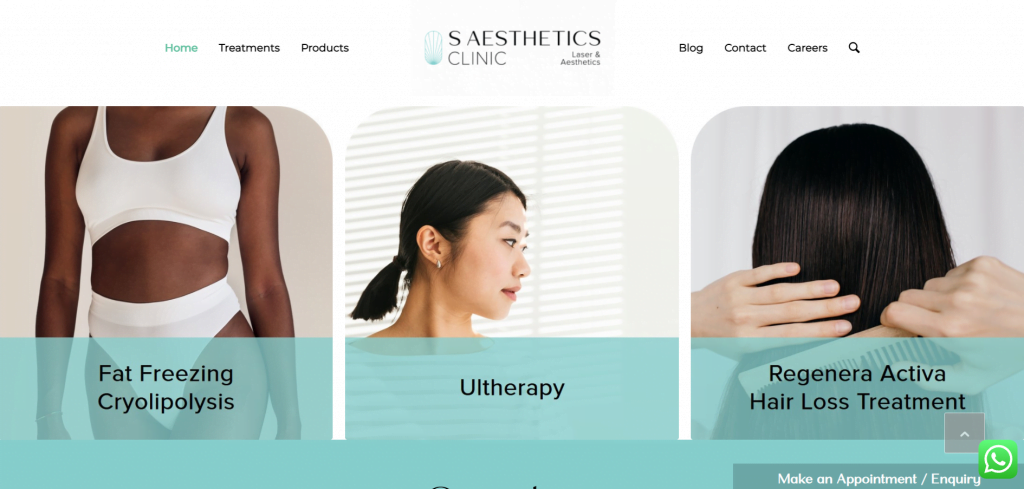 With the pandemic making one's ability to go out fluctuate unexpectedly, this clinic offers the unique solution of teleconsult services to ensure that regardless of your mobility, you will be able to get advice on your desired Botox treatment.
Their services that also cater to mild face sagging ensure that you get to look your best without having to go through a drastic facelift.
8. Mendis Aesthetics Clinic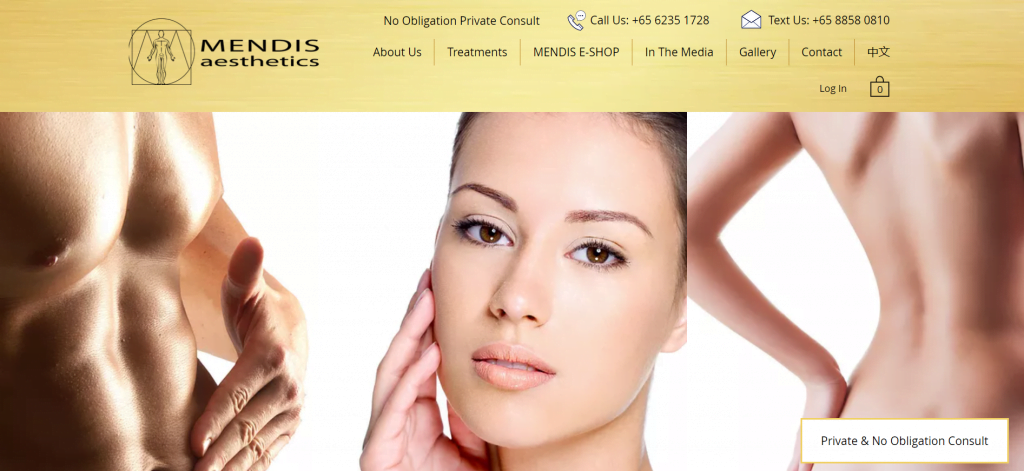 This clinic services cover a wide range that include both aesthetic and medical procedures. With minimal side-effects, all of which will be carefully explained to you prior to your treatment, you can expect to resume life as per normal in very little time and with minimal complications.
9. Sozo Aesthetic Clinic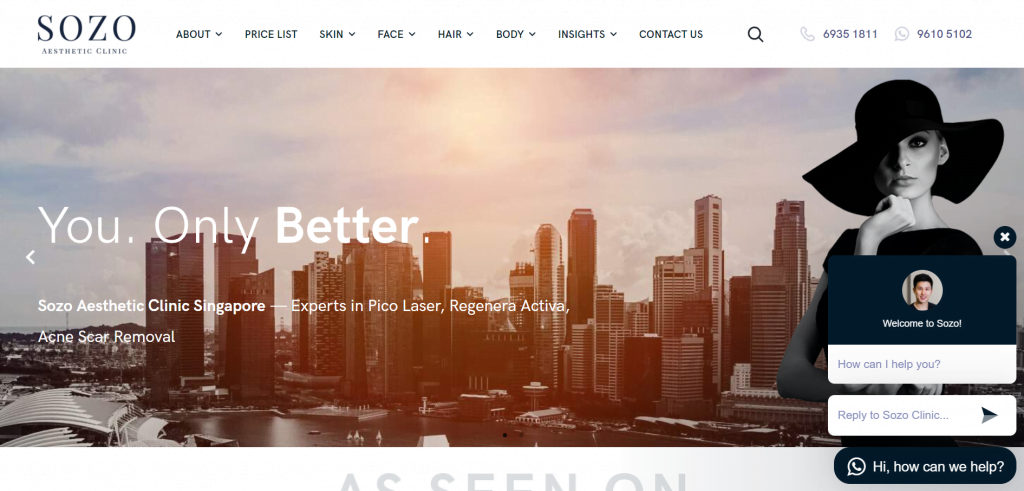 The whole is greater than the sum of its parts. This clinic recognizes that when people want to undergo facial procedures, it is not to resolve separate parts of the face but to rectify it such that it collectively looks better.
Their treatments do exactly this by giving a tightening and lifting effect to the whole face, making them among the best clinics for Botox in Singapore.
10. Lux Medical Aesthetic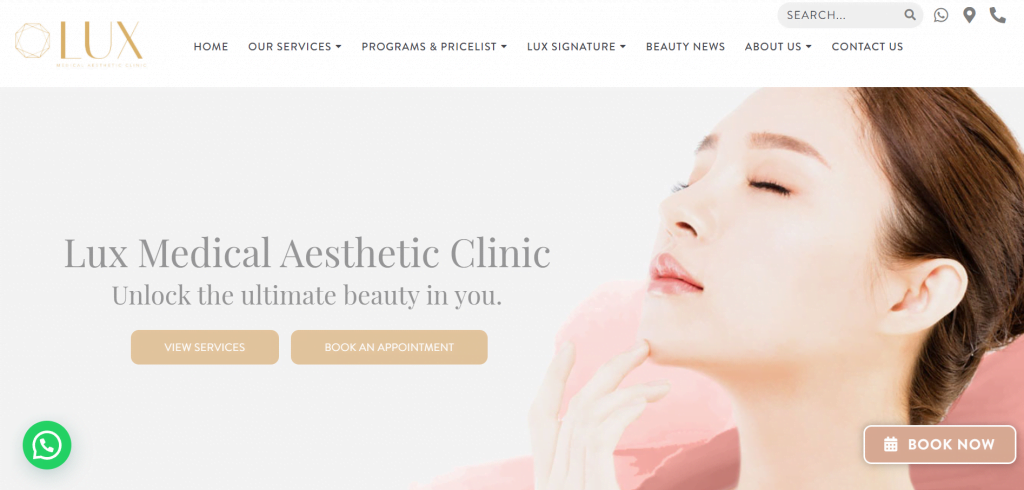 This clinic offers non-invasive treatments with a guarantee of zero downtime so you can dazzle your friends and colleagues immediately with your brand new look.
It also offers other skin-related procedures such as solutions to large pores and oily skin so you can look like a more fabulous you.
11. Halley Medical Aesthetics

With the increasingly prevalent role of pop culture and social media in our lives, it can be really depressing to look at individuals who seem to have it all and think of how that's out of your reach.
With this clinic, you can now feel empowered to look as good as or even better than your favourite influencers with their celebrity face sculpting services!
12. Belief Aesthetic Laser Clinic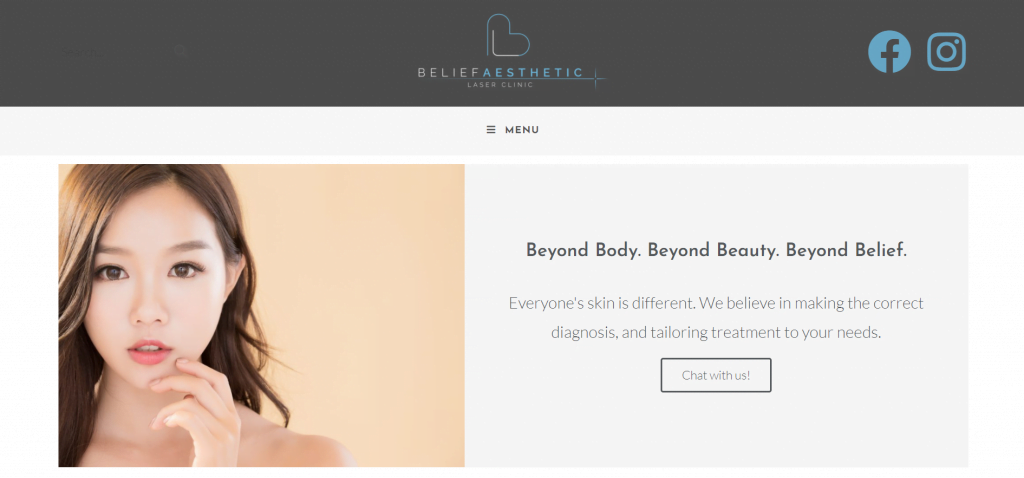 With carefully conducted diagnosis and individualized treatments, this clinic ensures that your specific needs are closely adhered to for full satisfaction.
Their services aim for as little pain and downtime as possible, so you can expect to go about your regular day almost immediately after treatment.
Conclusion
Do you have any reviews and comments to share regarding our choices for the best clinics for botox in Singapore? While SBO is committed to supporting our local businesses, we welcome any feedback and anonymous sharing regarding your experience with the brands suggested.
We hope that this guide will be useful in helping you to make an informed decision suitable for your needs.
We hope that this guide will be useful in helping you to make an informed decision. For other aesthetic services, check out our suggestions of other aesthetic clinics in Singapore.
Explore More Content