10 Best Clinics for Wart Removal in Singapore For A Painless Experience [2023]
Searching for the best Wart Removal Clinics might be difficult so to make your life easier, we have compiled the list of the 10 Best Wart Removal in Singapore!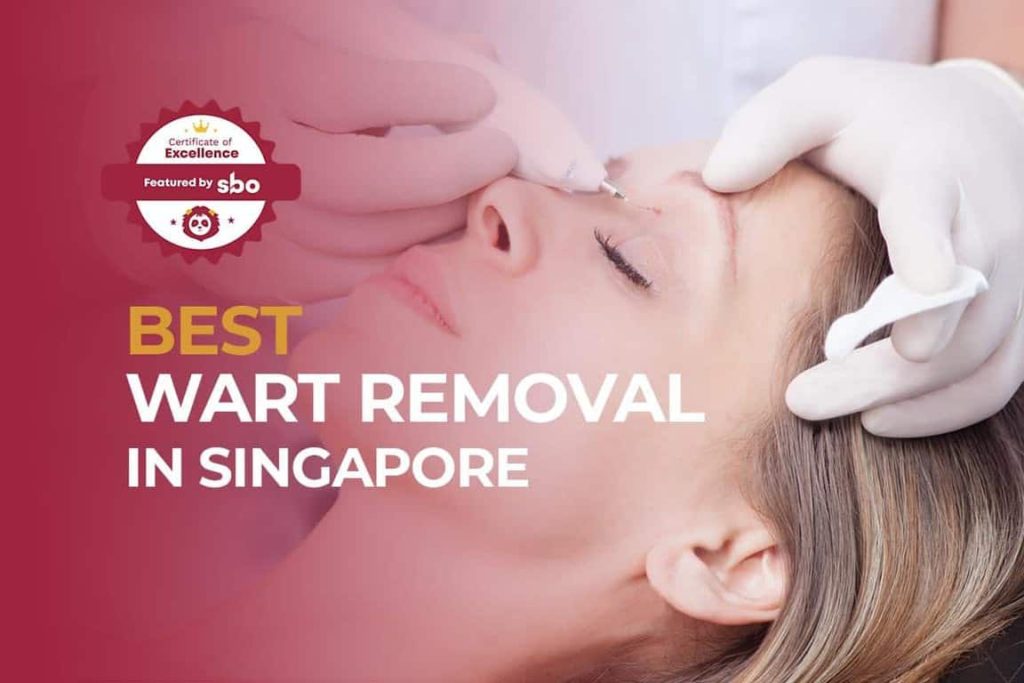 Searching for the best Wart Removal Clinics might be difficult so to make your life easier, we have compiled the list of the 10 Best Wart Removal in Singapore!
What are Warts? Who Might Get Them?
Warts are noncancerous (benign) rough bumps that form on the skin. They develop when the human papillomavirus, or HPV, enters a cut or break in the skin and causes an infection. There are different types of warts, including Common Warts, Plantar Warts, Genital Warts, etc.
Common warts are small, grainy skin growths that occur most often on your fingers or hands. Rough to the touch, common warts also often feature a pattern of tiny black dots, which are small, clotted blood vessels. They are caused by a virus and are transmitted by touch.
People at higher risk of developing common warts include children and young adults, because their bodies may not have built up immunity to the virus. People with weakened immune systems, such as those with HIV/AIDS or people who've had organ transplants are also prone to getting warts.
If you currently have warts or fear getting them, fret not as we will be introducing the 10 best clinics for Wart Removal in Singapore for you.
1. The Ogee Clinic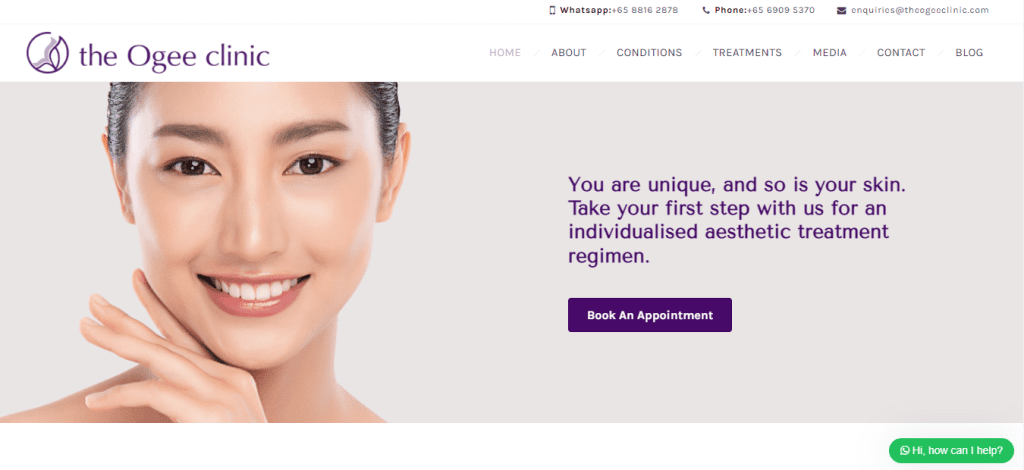 "We believe that every patient who walks through our door is unique, and every face has an equal
chance of telling its own story. With a passionate and dedicated team combined with scientifically
proven medical technology, we are confident that our individualized aesthetic treatments can help you look best by achieving beauty from the inside out.
Looking good is always a choice, a commitment. We welcome you to take the first step with us."
Dr Heng is a Singapore general practitioner engaging in the aesthetic practice in The Ogee Clinic. His work primarily focuses on non-invasive techniques to achieve desirable facial contouring. He is certified by the Aesthetic Dermatological Education Group (ADEG) in Singapore to perform Dermal Filler, neuromodulator, other Injectables, medical-grade lasers, chemical peels and ultrasound-based treatments for skin lifting.
As one of the youngest Singapore medical trainers earmarked by Allergan Singapore, Dr Heng stands out when it comes to facial enhancement using botox and dermal filler treatments. He is also passionate about using cosmetic laser technologies to treat a wide range of skin conditions.
The priority for Dr Heng is his patients' comfort and outcome. Besides listening attentively to the concerns of his patients, he carries out detailed assessments and consultations before drawing up personalised treatment plans for each of his cases so you can put your faith in him for your facial concerns.
2. LL Cheong Skin & Laser Clinic: Singapore Dermatologist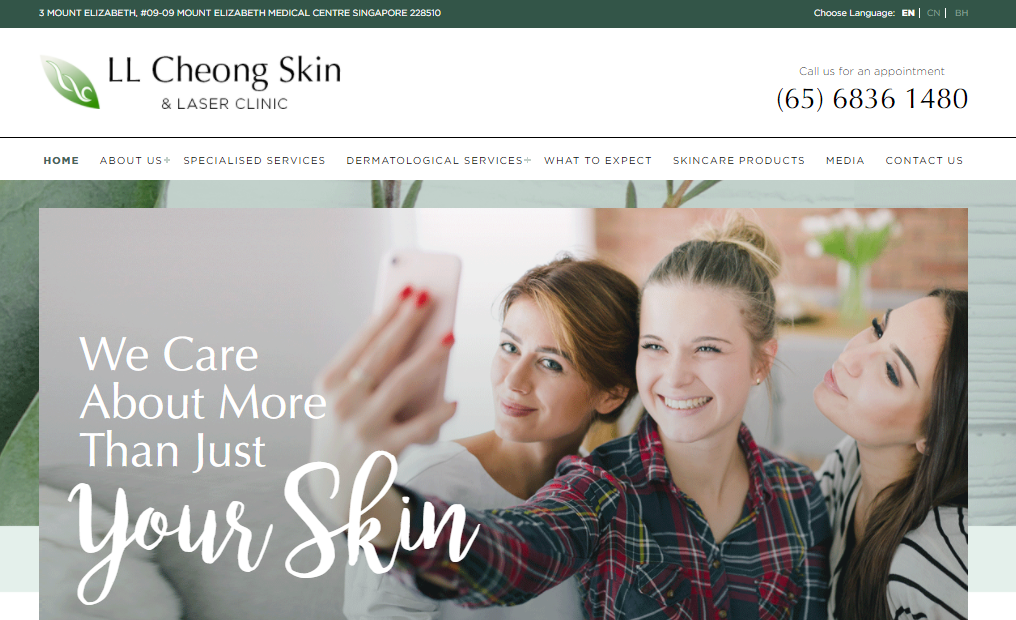 At the LL Cheong Skin and Laser Clinic, their experienced dermatologist provides aesthetic dermatology procedures and medical treatment for skin, hair, and nails for both adults and children. Supported by a professional and trained team, they are sensitive to your dermatological needs and provide thorough care for the diagnosis, management and treatment of your skin concerns.
Dr Cheong Lai Leng is a registered dermatologist that is fully accredited by the Ministry of Health in Singapore. She has been practising dermatology for over 20 years and her area of interest includes surgical management of dermatological conditions and cosmetic dermatology.
3. Assurance Skin, Laser & Aesthetics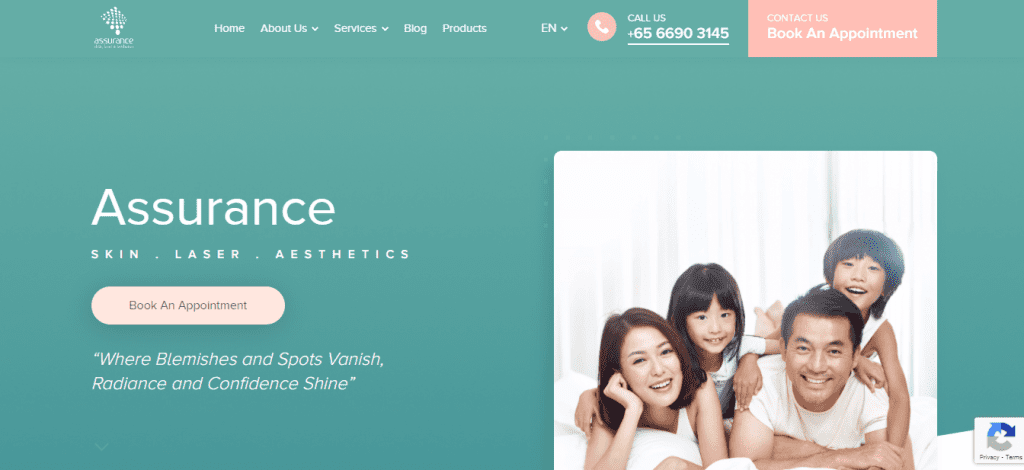 Assurance Skin, Laser & Aesthetics is a specialist dermatology clinic at Mount Elizabeth Novena Specialist Centre, centrally located in Singapore and is easily accessible via a 5-minute walk from Novena MRT station. The clinic is helmed by Dr Wong Soon Tee, a consultant dermatologist with 28 years of clinical experience and an adjunct assistant professor at the National University of Singapore.
Assurance Skin, Laser & Aesthetics offers a broad range of medical, surgical and aesthetic dermatology services for regional & local patients across all age groups. They aim to provide warm and friendly personalised care in their comfortable and purpose-built consulting, laser and operating rooms. Every effort has been taken to ensure a patient's comfort and safety during consultations and procedures.
4. Stephanie Ho Dermatology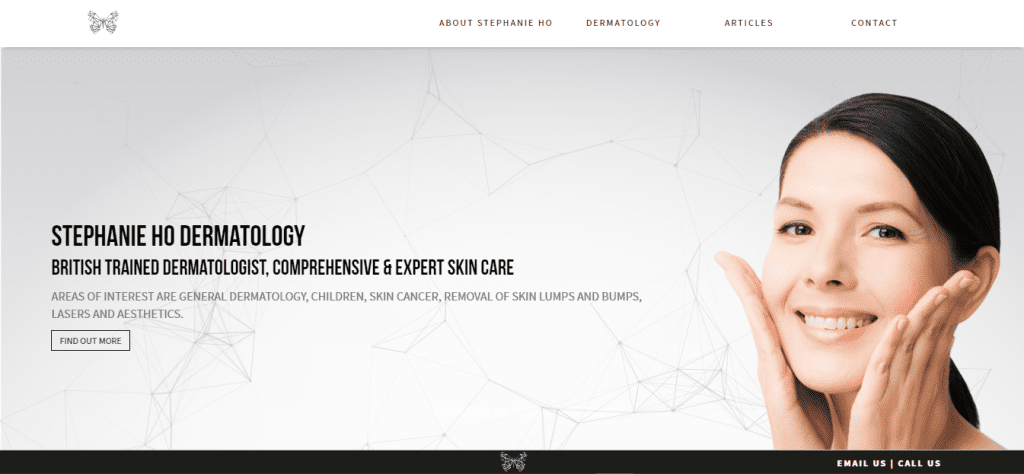 "At Stephanie Ho Dermatology, we strive to provide expert skin care strategies for your medical and aesthetic dermatological needs."
Dr Stephanie Ho is a British trained Consultant Dermatologist who is registered as a skin specialist both in Singapore and the United Kingdom. She has over 20 years of medical experience and has practised in Edinburgh, London, Hong Kong and Singapore.
Her areas of interest include skin cancer screening, surgical removal of skin lesions, the use of lasers for aesthetic rejuvenation, and looking after the skin of children and adolescents. She strives to provide expert dermatology care for the whole family using safe and effective treatments backed up by medical evidence and honed from years of experience.
She is warm, engaging, and passionate about making a dermatologist's advice more accessible to everyone.
A visit to her office can be for any skin condition, medical or cosmetic, serious or benign. Not only does she strive to guide her patients in the management of frustrating skin conditions with scientifically based advice, but she also understands how a subtly enhanced appearance can greatly improve self-esteem and confidence and is an expert with the use of lasers and injectables with a light touch.
She seeks to offer personalised strategies for each patient, bridging the gap between traditional dermatology and beauty.
5. Dr SN Wong Skin Specialist Clinic: Dermatologist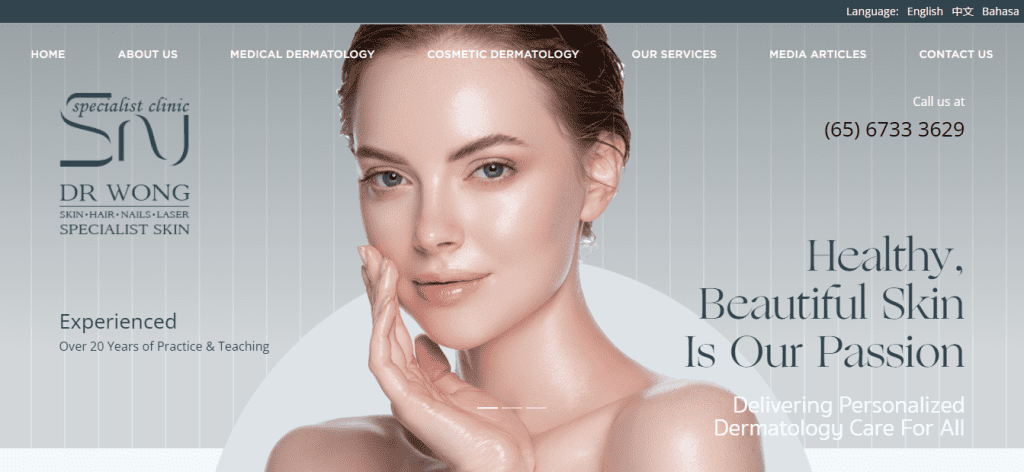 A Ministry of Health-accredited Dermatologist, Dr Wong Su-Ni has had over 20 years of medical experience. Her subspecialty interests include Lasers and Dermatologic Surgery, Cosmetic Dermatology/Aesthetics, Psoriasis, Acne & Eczema.
Formerly a Consultant Dermatologist at the National Skin Centre, Dr Wong was the Chief of the Psoriasis Unit then, and a consultant dermatologic surgeon in the Laser and Dermatologic Surgery Unit.
She has been Visiting Consultant to the Departments of Medicine at Alexandra Hospital and National University Hospital, as well as the National Skin Centre. With all the experience she has, she is confident that she'll be able to solve all your aesthetic concerns.
6. APAX Medical & Aesthetics Clinic
More than just providing treatments and products, APAX Medical & Aesthetics Clinic constantly strive to deliver a service built on integrity, empathy and treatments affordably priced for everyone.
APAX Medical is an established aesthetics clinic in Singapore focusing on advanced acne care, cosmetic dermatology and skin surgery.
With the belief that the best treatments achieve subtle yet natural effects, they are committed to delivering the most natural aesthetic outcomes through precision and accuracy.
In line with their mission to enhance the image of guests, their comprehensive range of services is designed with a focus on skin-related issues, from wrinkle reduction and soft tissue augmentation to acne and skin pigmentation.
Backed by evidence-based and scientifically validated medical procedures and products, their treatments are effectively designed to optimise your skin's health.
Recognising that a healthy skin regime requires a holistic approach, they complement their medical procedures with customised skincare products and lifestyle advice to ensure visible results.
7. Veritas Clinic Singapore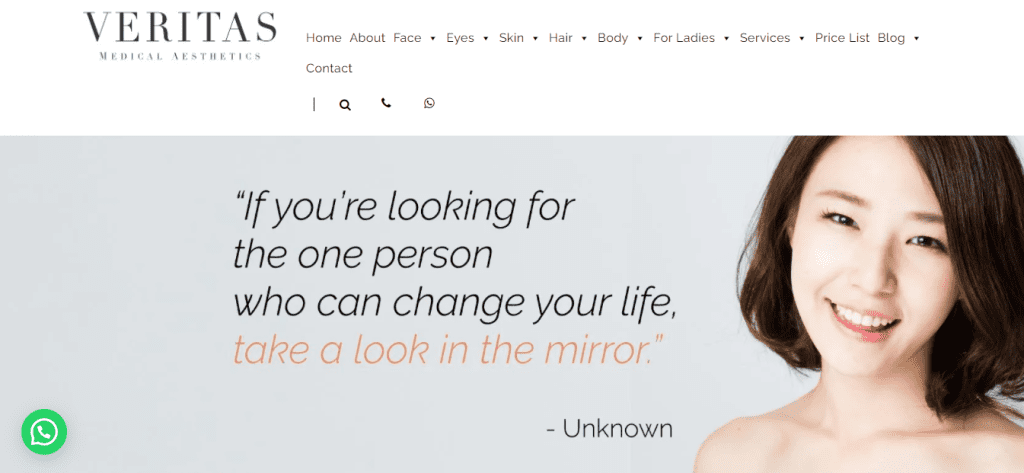 Veritas Clinic adopts a unique perspective towards aesthetic treatment: a patient-centric experience combined with research-proven procedures. To that end, they developed their proprietary protocols and only perform carefully selected treatments that deliver real, visible results to you.
Dr Chua Cheng Yu is an aesthetic doctor who's extremely passionate about making patients look good. Driven by a deep passion for finding the best combination treatments for patients, Dr Chua tirelessly conducts his treatment research based on measurable results.
He has developed his protocols for several procedures, including a comprehensive 18 medical-grade laser setup that is unique in Singapore.
8. Angeline Yong Dermatology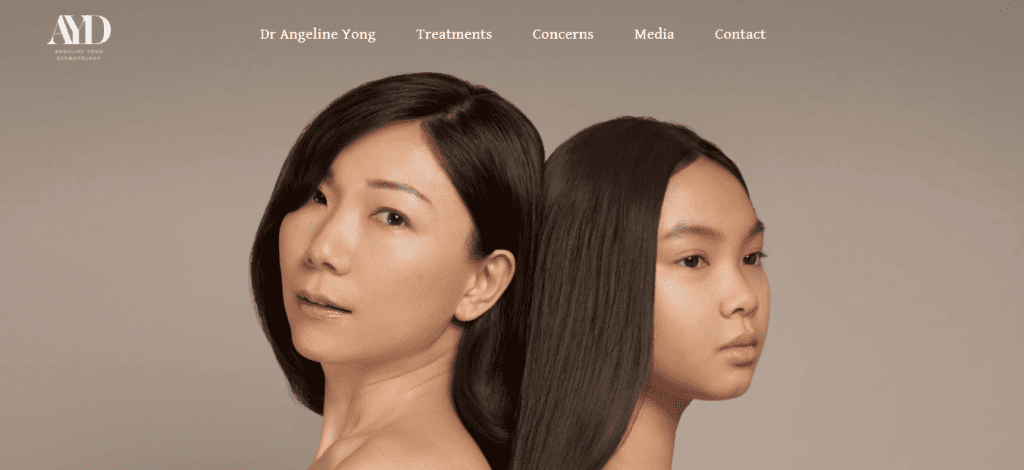 Backed by years of extensive international training at medical institutions around the world, Dr Angeline Yong is a dermatologist based in Singapore who seeks to provide all-around dermatological services and treatments with her signature personalised care. Combining her passion for dermatology, her clinic offers personalised solutions for skin, hair and nails with proven methods.
Dr Yong is an accomplished, experienced Singapore-based Dermatologist accredited by the Ministry of Health. She is committed to raising awareness of skin health and providing comprehensive, all-around dermatological services to patients with her signature personalised care.
Specialising in dermatological and laser surgery, cosmetic dermatology, hair and nail disorders including hair transplantation, she is also trained in dealing with skin cancers and Mohs Micrographic Surgery for the treatment of skin cancers.
Having served over a decade in public service, Dr Yong brings her expertise and craft to her clinic and champions healthy skin and hair for everyone.
9. Ensoul Medical Clinic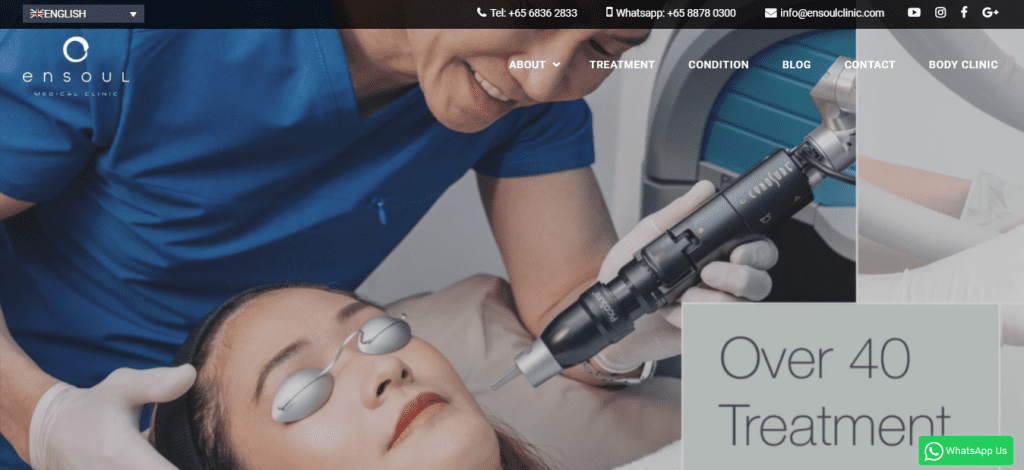 Ensoul Medical Clinic is a trusted medical aesthetic clinic that specialises in treatments for complex skin conditions like pigmentation, acne, acne scars and skin laxity. Equipped with leading-edge technologies, the team of experienced doctors is able to develop multi-modal treatment plans that maximise patient benefits using multiple permutations and multi-modal approaches. The clinical treatments are crafted to provide optimal results that are long lasting.
10. TWL Specialist Skin & Laser Centre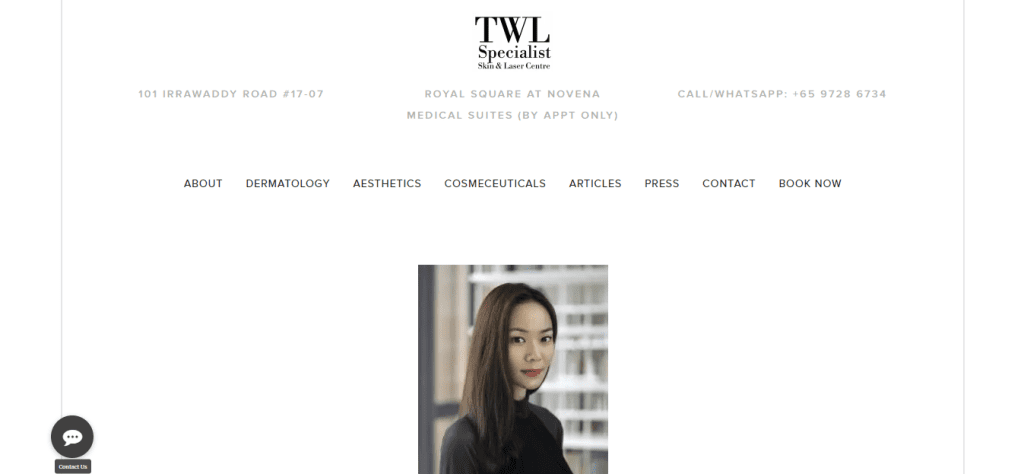 TWL Specialist Skin & Laser Centre is a dermatology clinic helmed by Dr Teo Wan Lin, who is a Singapore Dermatologist accredited by the Specialist Accreditation Board, Ministry of Health, Singapore. The centre provides specialist dermatologist care in medical, surgical and cosmetic dermatology, using evidence-based treatments.
Widely regarded as a key opinion leader in the field of skincare and haircare in Singapore and Asia, Dr Teo is a prominent, accredited dermatologist in Singapore. She is widely featured in local, regional and international media and is an expert on dermatological conditions, cosmeceutical skincare and haircare.
Dr Teo emphasises an integrative approach to both medical and cosmetic dermatology. This includes nutraceutical dietary and lifestyle modifications. Her research work in dermatology focuses on restoring the skin microbiome and has helped countless dermatology patients in emotional and mental wellness via a psychodermatological approach.
Conclusion
Do you have any reviews and comments to share regarding our choices for the best clinics for wart removal in Singapore?
While SBO is committed to supporting our local businesses, we welcome any feedback and anonymous sharing regarding your experience with the above wart removal clinics in Singapore.
We hope that this guide will be useful in helping you to make an informed decision when it comes to finding the best clinics for Wart Removal in Singapore.
Experiencing hair loss due to the stress from school or work? Check out our compiled list of the 11 Best Hair Tonic in Singapore to regain healthy hair!
Explore More Content