10 Best Sunscreens in Singapore For Beach Days [2023]
Today we'll be sharing the 10 Best Sunscreens in Singapore so stay tuned to see if your favourite brands are up!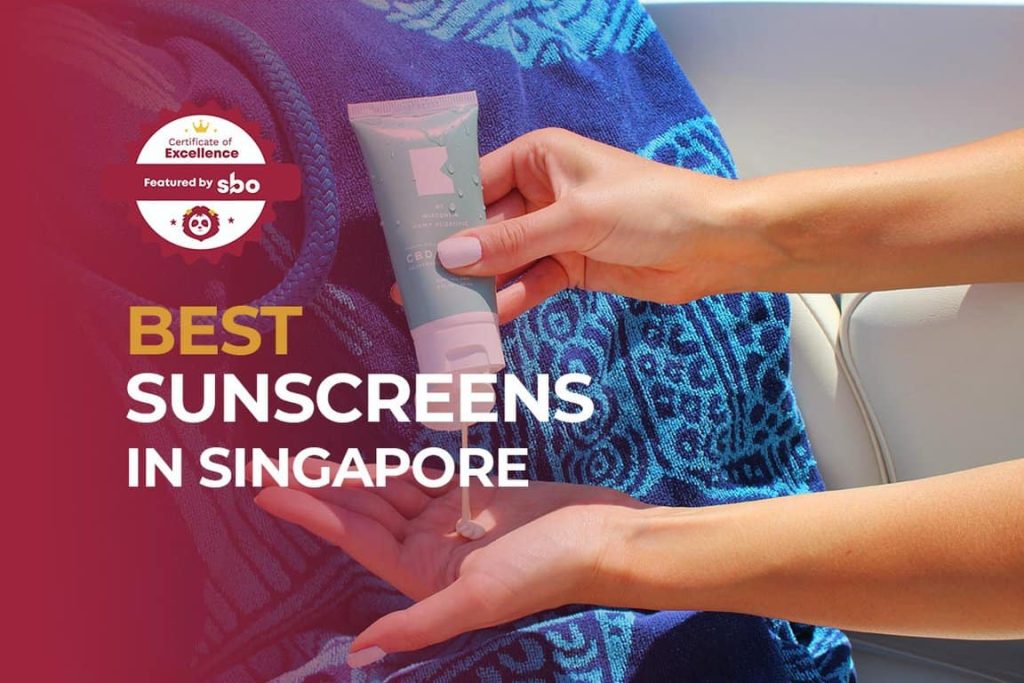 If you have been listening to your dermatologist or reading up on skincare tips, you would know that Sunscreen is the most important part of your skincare routine.
Skincare professionals all agree that sun protection is priority #1, regardless of skin type or concerns. That's because the sun is the number one cause of ageing skin.
Hence, using high-quality sunscreen plays a vital role in the maintenance of good skin health and anti-ageing by protecting the skin from the damaging rays of the sun.
By skipping sunscreen, the skin is not getting the full benefits from facial treatments and skin care products being used.
Can you tell where I'm leading to? Yup, that's right! Today we'll be sharing the 10 Best Sunscreens in Singapore so stay tuned to see if your favourite brands are up!
1. L'Oreal Paris UV Perfect Aqua Essence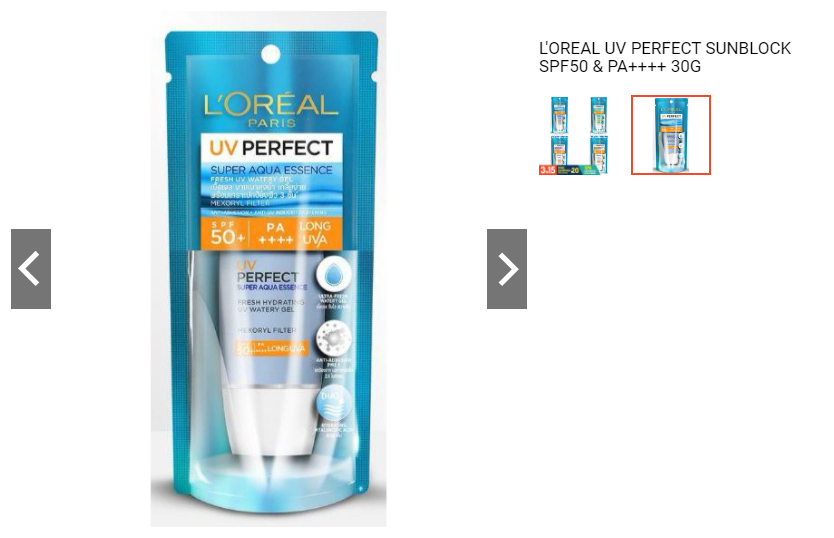 Because we only have one skin, L'Oréal Paris has developed a range of skincare products that meet the individual needs of your skin daily. Their high-performance face care products are designed to cleanse, nourish, protect and enhance your skin.
Try out L'Oreal Paris UV Perfect Aqua Essence! It protects your skin against signs of photo-ageing: brown spots, darkening, loss of elasticity and firmness, wrinkles and external stress. Day after day, your skin would stay visibly fair and young. It also contains SPF 50 UVB and UVA filters to give you long-lasting sun protection for 12 hours. Now there's no need of shying away from the sun~
2. Face Republic Purity Sun Essence SPF50+ PA ++++ Sunscreen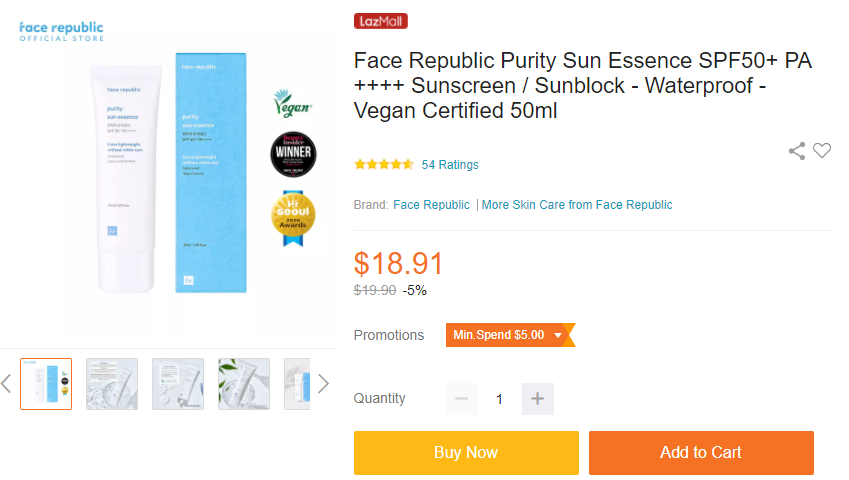 Face Republic is a Korean skincare brand that curates products depending on each country's needs and wants. They have a close consumer relationship which allows them to tweak their products accordingly. For Singapore, Face Republic creates products that are lightweight to suit the tropical weather. Therefore, consumers can feel fresh without the sticky or heavy feeling. Besides helping to bring your inner beauty to light, they also strive to develop products that cater to everyone.
We recommend their Purity Sun Essence SPF50+ PA++++ as your solution to a clean & mild daily sun protection! Formulated in the purest form, it contains no ingredient that could harm your skin or the ocean. It is also water and sweatproof, so you won't have to worry about Singapore's weather!
3. Laneige Light Sun Cream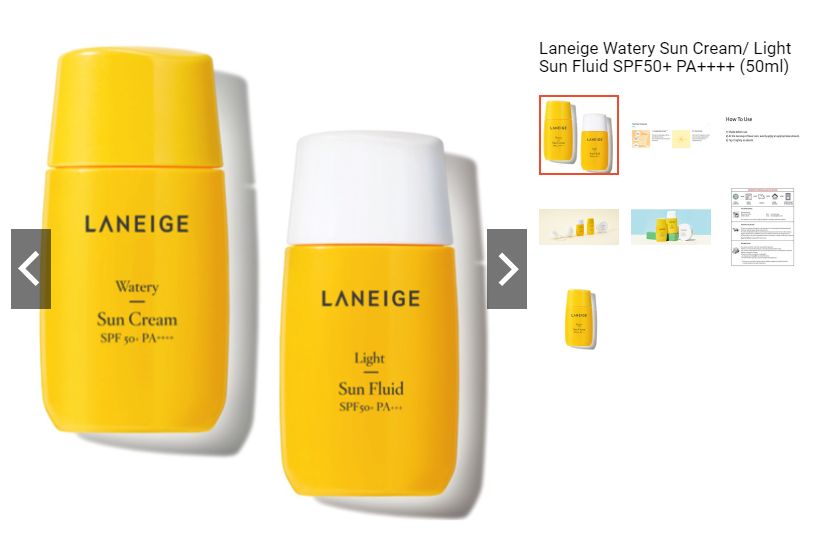 In the Laneige labs, they've spent over 25 years studying Water Science™. Why water, you ask? Because the secret to great skin is hydrated skin! As the true Hydration Experts, they created Advanced Water Complexes dedicated to create smarter skincare solutions for you.
Their specially formulated Watery Light Sun Cream is a moisture sun cream with a watery texture that recharges skin's moisture level that powerfully blocks UV rays. It contains moisture- and nourishment-rich Birch sap and skin moisturizing factors and are resistant to sweat and water as well as having a strong UV protection function. Keeps skin moisturised all day long even under the hot sunlight!
4. Biore UV Aqua Rich Watery Gel SPF 50+ PA++++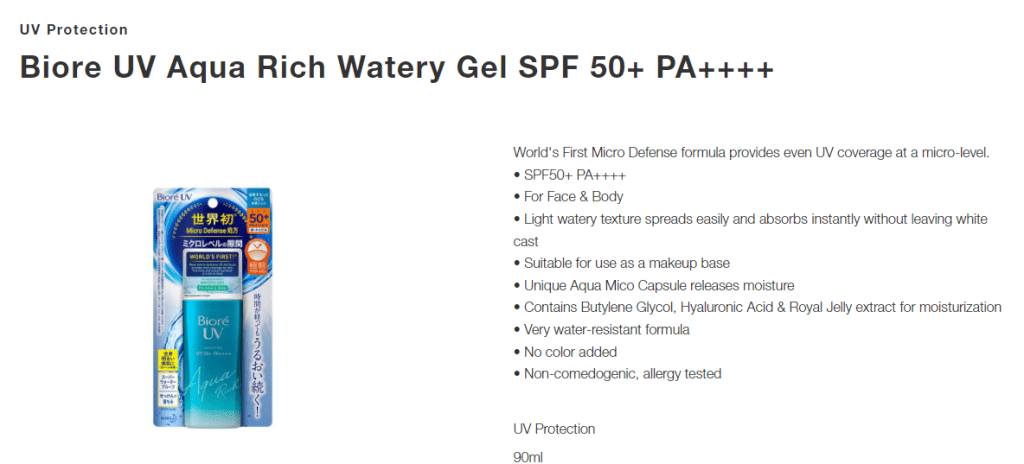 "We are a passionate tribe of pore obsessed risk takers and trailblazers. We proudly create products that uniquely care for pores with proof you can see & feel."
The Biore brand specializes in deep cleansing products and operates globally in the personal care market, sold in more than 70 countries worldwide. Within the product range, there are cleansers, make-up removers, UV protection, pore packs and shower creams. Today, we'll be touching on its UV Aqua Rich Watery Gel, which is an improved version. It gives you longer lasting UV protection with its new waterproof and sweatproof formula!
5. Mamonde Everyday Sun Stick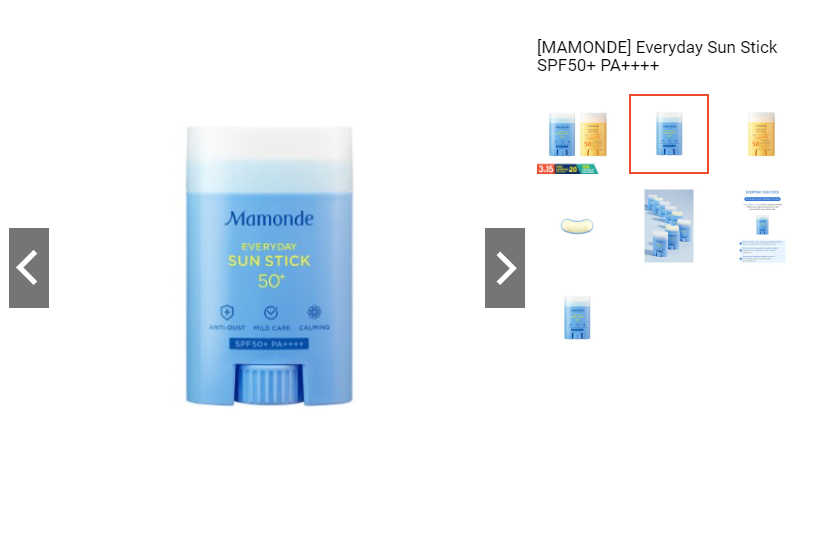 Mamonde is a brand that conveys the values of confident women in pursuit of a world of their own, with its name indicating MA (my) + MONDE (world). It is a brand that accentuates a woman's beauty. Inspired by flowers and devoted to studying them for 28 years, Mamonde sincerely conveys the amazing vitality and flowering energy of flowers in its products.
Before creating even a single product, Mamonde has grown and observed flowers elaborately for a long time to discover their vitality and hidden benefits for the skin. They studied the optimum natural conditions for healthy and beautiful flowers to blossom and focused on their hidden energy and the secrets of ecology that can only be discovered with affection and care.
Their Everyday Sun Stick is an anti-pollution sun stick that is applied smoothly without any stickiness and protects skin from both UV rays and fine dust. Its well-designed handy, curved sun stick makes it easy to apply on shaped parts of the skin, such as the cheekbones. Try it out for yourself now!
6. MKUP Mineral Moisturizing Sunscreen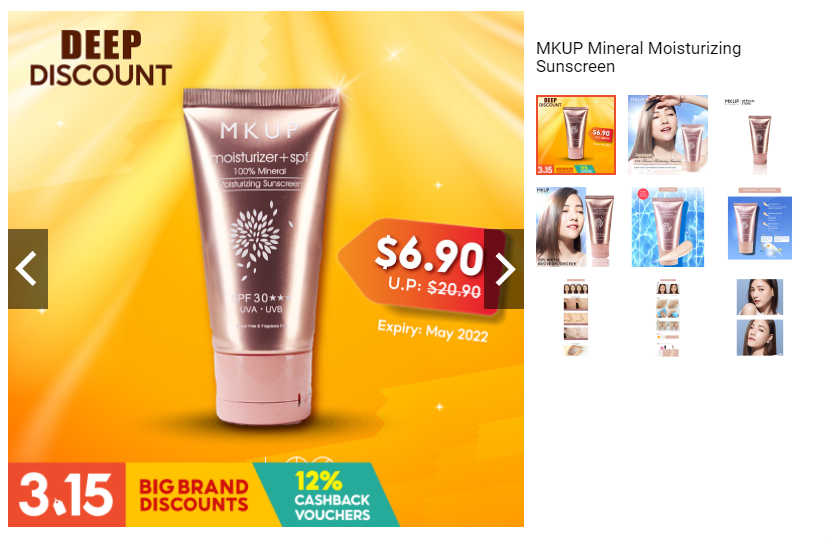 "Understand the Consumer's Needs, Putting in Efforts to Improve, Resolve Customer Need and Questions. We continue to Strive, Trying our Best, without Expensive Star Studded Endorsements, Delivering Realistic Perfect Products!"
Let's check out the MKUP Mineral Moisturizing Sunscreen! It is an oil-free, non-comedogenic formulation and weightless sunscreen that is suitable for kids, pregnant women and sensitive skin. No chemical, fragrance, alcohol or paraben. Its pure mineral formulation effectively controls and absorbs excess oil to create a natural and wonderful glow on the skin.
7. Cetaphil Sun SPF50+ Light Gel Sunscreen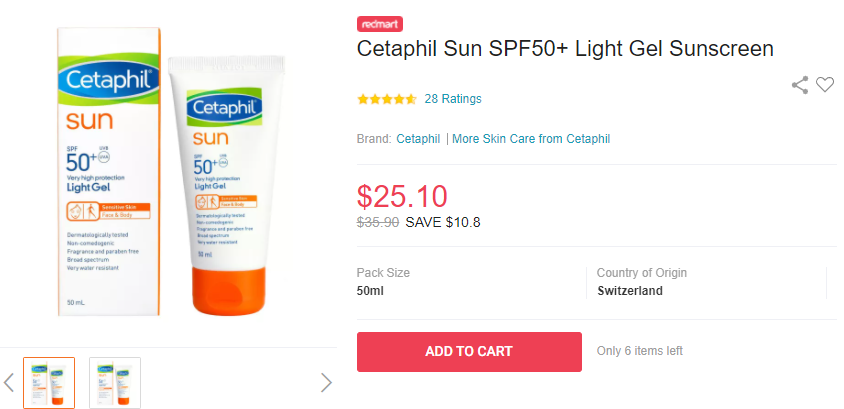 Cetaphil is a skincare brand that is recommended by dermatologists and is today used by millions of people with sensitive skin from all over the world.
Cetaphil today offers a product line that includes face and body moisturizers, cleansers, baby care, sun care and products for common skin issues. Across its different offerings, Cetaphil is committed to providing users with effective and gentle skincare formulas that help strengthen and protect even sensitive skin.
Understanding that great skincare leads to glowing, beautiful, healthy skin, Cetaphil introduced their Sun SPF50+ Light Gel Sunscreen. The light gel makes it possible to evenly spread the UV filters across the skin. As the light gel formulation is easily applied, it feels pleasant whilst evenly distributing the gel over uneven skin surfaces providing very high UV protection. The light gel is also quickly absorbed and nourishes delicate skin with Vitamin E.
8. Innisfree Intensive Long Lasting Sunscreen SPF50+ PA++++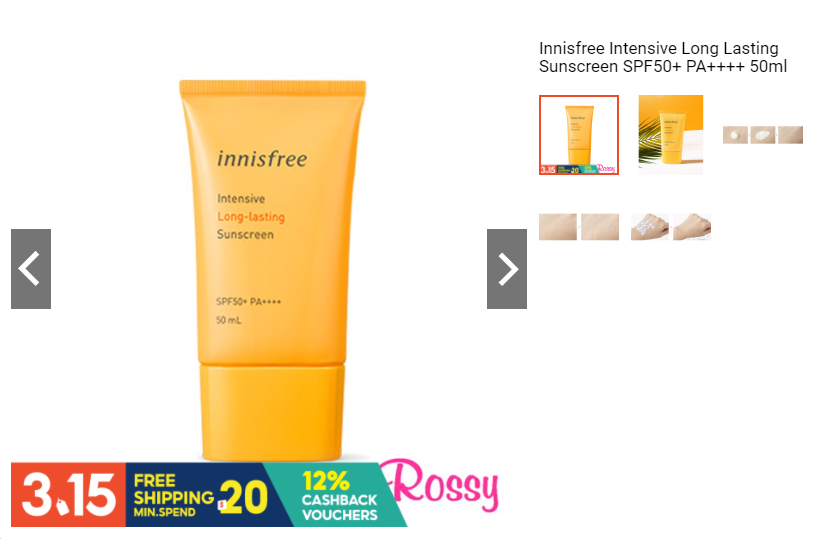 Innisfree is a natural brand that shares the benefits of nature from the pristine island of Jeju for healthy beauty and pursues an eco-friendly green life to preserve the balance of nature. Using the wisdom of nature, the eco-conscious brand aims to deliver truly healthy beauty to customers.
Their Intensive Long-Lasting Sunscreen has a tenacious waterproof formula that is great for use during water activities and other outdoor events. It is perfect for Singapore's humidity which frequently renders us sweaty. If you're looking for a waterproof sunscreen, you're on the right product!
9. Shiseido Global Suncare The Perfect Protector SPF 50+ PA++++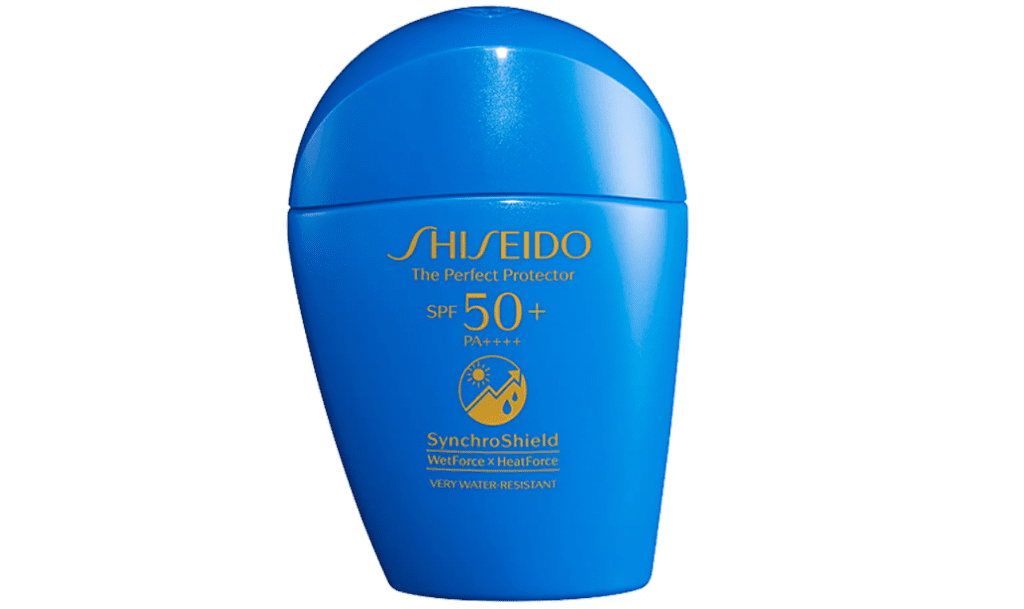 For over 145 years, Shiseido has defined the concept of beauty and spread its knowledge and power onto the world. Heralding an army of devoted followers, they believe that by inspiring empathy, beauty can become a positive force in the world, and guide the next generation boldly into the future.
Shiseido Global Suncare The Perfect Protector is lightweight and quickly absorbed by the skin. It is very water-resistant and does not leave a white residue. Enriched with skincare ingredients, it helps to prevent fine lines, wrinkles and dark spots caused by UV rays. Its functional fragrance synchronizes with sweat, to create an appealing and personalized scent.
10. MAYCREATE Moisturizing Whitening Sunscreen Isolation Protection Spray 150g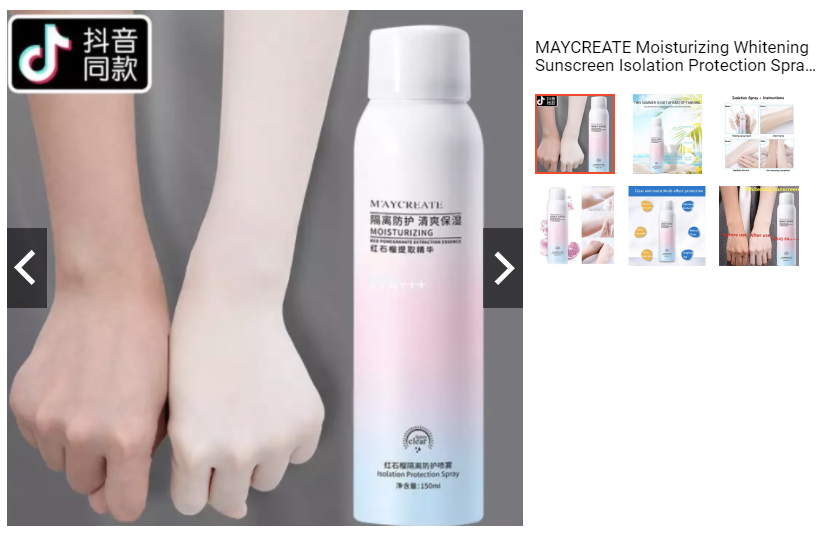 Maycreate is a brand with the best products to take care of your skin and they believe that skincare is something that everyone should indulge in if they want to keep their skin in a good condition for a long time.
The products of the brand are formulated with ingredients that are meant to hydrate and nourish your skin and create a protective barrier against the harmful agents of the environment. The brand has some of the best toners and mists that you can use daily. The best part is that the products of the brand can be used on all skin types equally. They are known to be effective for sensitive skin as well.
Today, we'll be introducing their Moisturizing Whitening Sunscreen Isolation Protection Spray. Their spray is light feeling, not oily and has gloss. The dry and refreshing spray has a defence against ultraviolet (UV) and is not affected by sweat and sebum, making makeup last longer.
Conclusion
We hope that this article is useful for improving your skincare routine and do let us know if you have any feedback or would like to share your favourite sunscreen with us!
After reading this, why not check out the 10 Best Collagen Drink in Singapore To Support Your Skin.
Featured Image by BATCH by Wisconsin Hemp Scientific on Unsplash
Explore More Content
Are you featured in this?
Display this exclusive SBO badge proudly on your website and get more sales!