10 Best Skin Booster in Singapore to Regain Your Youthful Skin [2023]
Wants to get that youthful skin? Check out the 10 best skin booster in Singapore that can help you look young again.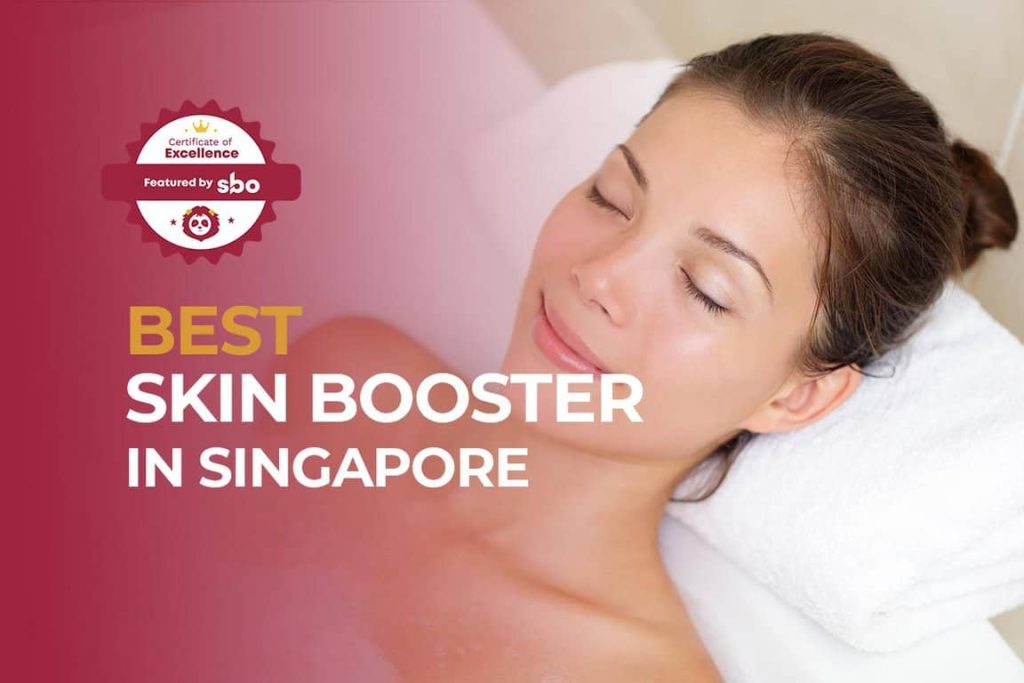 Who does not love glowing and youthful skin. However, as you grow older, combined with external factors such as poor skincare routine, overexposure to the sun or smoking, can cause your skin to sag and look dull. Skin boosters are an effective way to counter this and improve your skin elasticity without having to inject any fillers.
By incorporating skin boosters in your skincare routine, you will be able to see your skin texture, quality and appearance improving just after a couple of sessions. This approach is extremely suitable for people with dry and damaged skin.
If you wish to learn more about it, check out the 10 best skin booster in Singapore that can help you regain your youthful, glowing skin.
1. The Ogee Clinic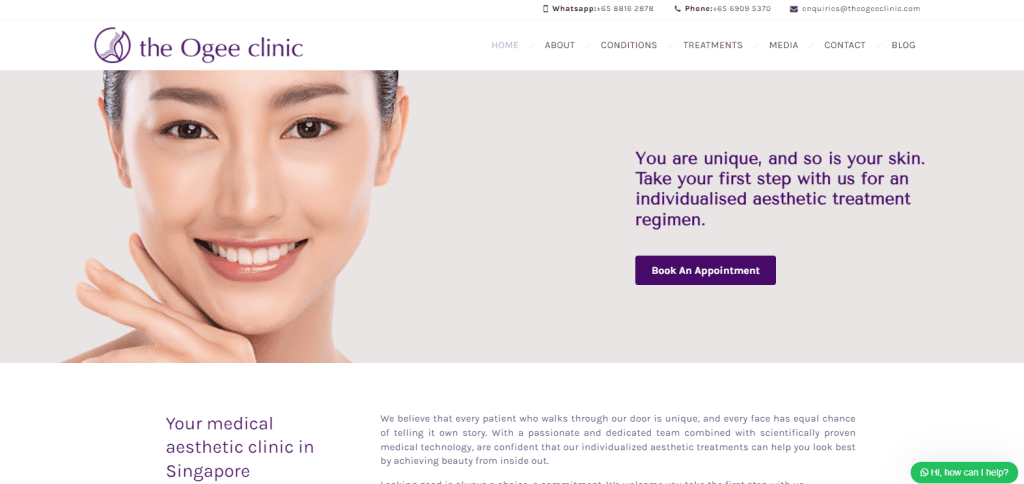 First on the list is the Ogee clinic, a medical aesthetic clinic that specialises in aesthetic treatments such as non-invasive Juvederm Volite skin booster treatments. The Ogee Clinic believes that every face is unique and every customer has a story to tell. Hence, all their treatments are customized according to their customer's needs, helping their customer looks best by achieving beauty from inside out.
The clinic is headed by Dr Heng Wee Soon, whose expertise lies in non-invasive facial recontouring and non-surgical procedures to treat various skin conditions. Dr Heng Wee Soon has years of experience in this industry and has a proven track record of satisfied customers. You can count on him to make your face glowing and youthful again.
2. Epion Clinic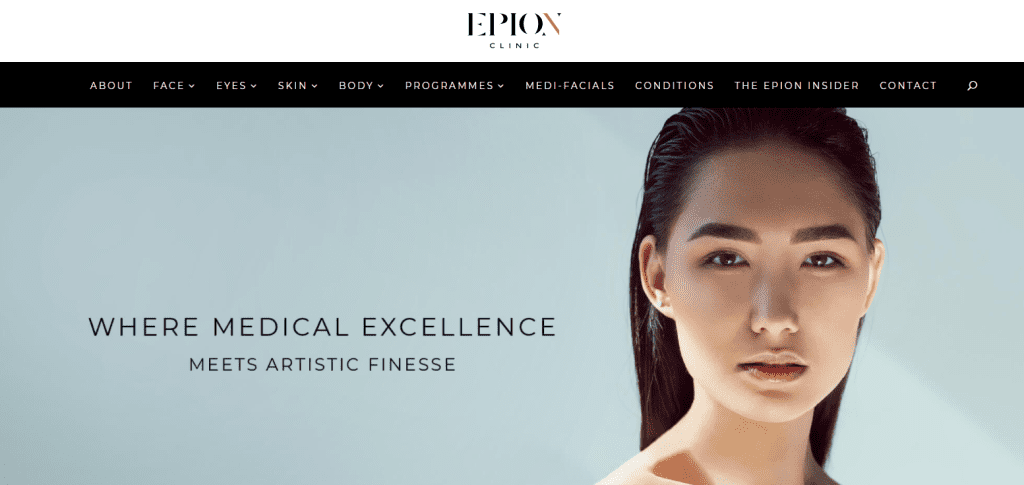 At EPION Clinic, all their treatment programs are customized and use the most up-to-date, results-oriented technologies in order to address all of your face, skin, and body concerns. They are founded in medical precision and guided by aesthetic finesse, where they combine both technical and creative expertise to enhance your desired image.
Led by Dr Melvin Tan, who has over 18 years of medical experience, and is respected for his creative and aesthetic dexterity, as well as his technical finesse. The EPION method is a culmination of Dr Tan's experience and exposure to a culturally diverse clientele, with globally distinguished clinics in the US, UK, and Thailand.
3. APAX Medical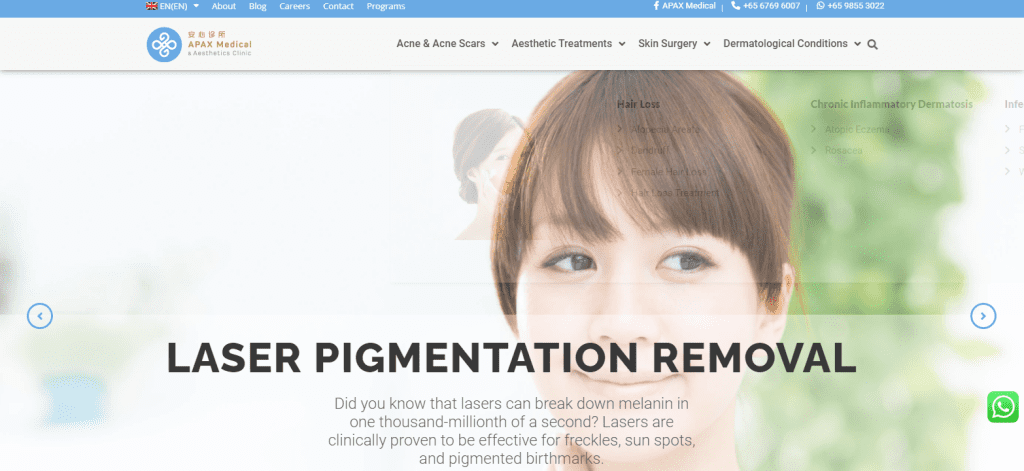 APAX Medical is committed to delivering the most natural aesthetic outcomes through precision and accuracy. With one the best skin booster in Singapore, APAX Medical's treatments are effectively designed to optimize your skin's health.
Their focus is on advance acne care, cosmetic dermatology and skin surgery, and all treatments are backed by evidence-based and scientifically validated medical procedures and products. They also offer personalized service and dedication to all their customers, making sure they truly understand their needs and objectives.
4. Halley Medical Aesthetics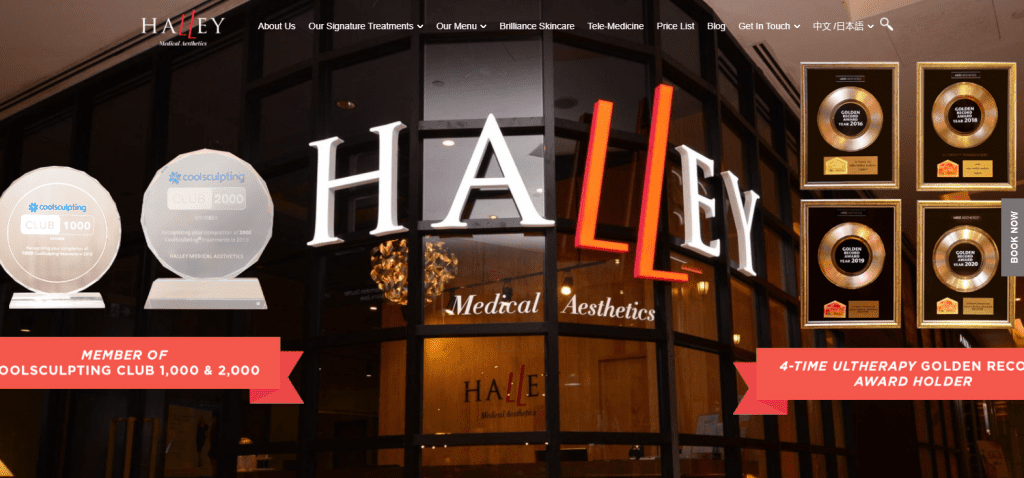 At Halley Medical Aesthetics, their goal is for all their customers to be just as beautiful, desirable, and unforgettable. As such, all their treatments are tailored made and customized to ensure optimal results for each patient. To do so, they use a combination of modern, tried-and-tested medical tools and techniques that are on-trend and non- or minimally-invasive to achieve the desired result.
Started by Dr. Terence Tan, he wants to help people to uncover that confidence, by helping each of his customers to find a method that is optimal and suitable for each patient. Prior to setting up Halley Medical Aesthetics, Dr. Terence Tan was the General Manager for the Specialist and Primary Care Division of Healthway Medical Group and Acting Vice President (Business Development) for the Parkway Shenton medical group. You can be assured to leave your skin to Dr Terrence Tan.
5. Mizu Aesthetic Clinic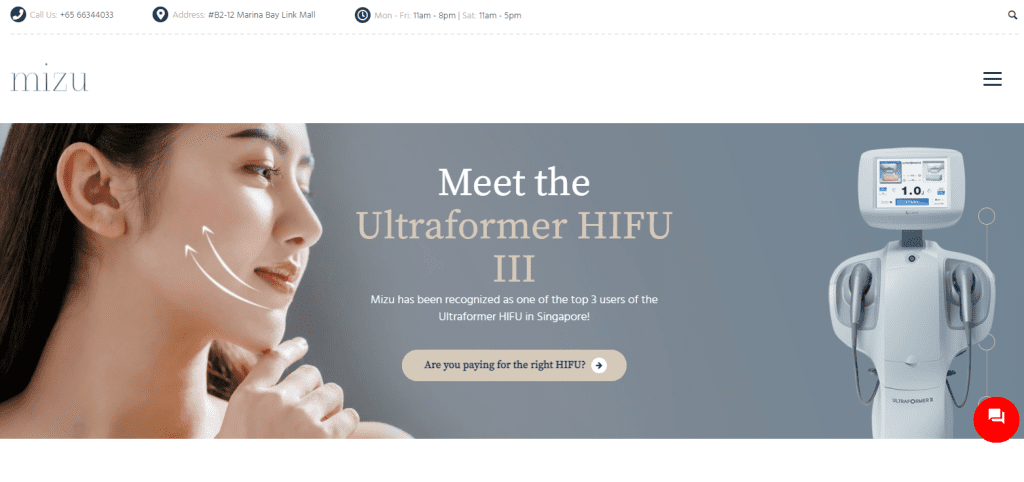 Mizu Aesthetic Clinic is located in the heart of Singapore's CBD, Marina Bay Financial Centre. Founded in 2015, Mizu Aesthetic Clinic started off with a team of 3, and has since expanded to a team of 2 doctors and 6 staff, as well as 2 other affiliated clinics, Aeras & Terra.
At Mizu, they believe that the personal pursuit of beauty should be experienced like a journey, or a friendship, and place high importance in serving beauty with heart. With 4 doctors across 3 clinics, fair prices, and a firm stand against hard-selling, Mizu Aesthetic Clinic wants to walk alongside you on your journey to self-improvement.
6. SL Aesthetic Clinic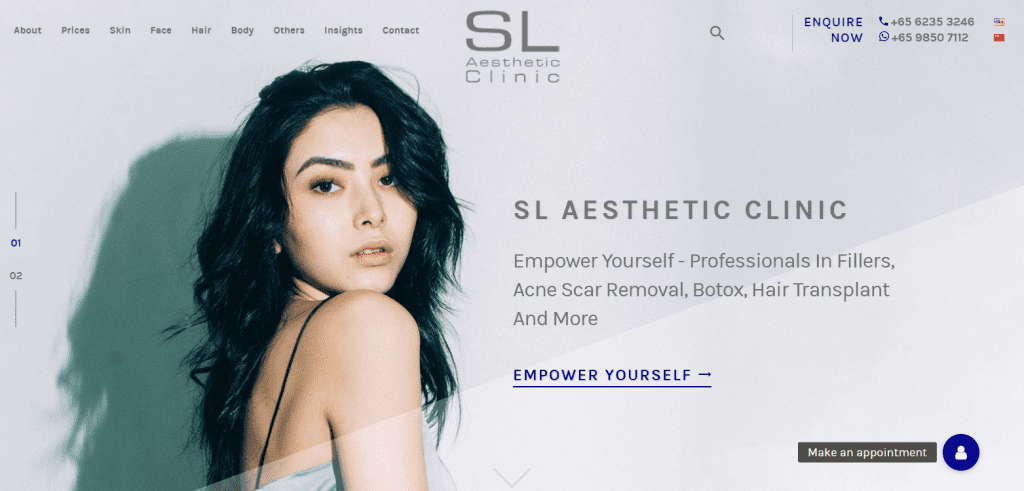 SL Aesthetic Clinic offers one of the best skin booster in Singapore with their continuously-updated array of minimal to non-invasive, FDA-approved, CE-marked, or HSA-approved medical aesthetic treatments. Their doctors are medically trained and possess the various certification of competence that are recognized by the Singapore Medical Council's Aesthetic Practice Oversight Committee (APOC).
SL Aesthetic Clinic has been in the aesthetic services industry for over a decade. SL Aesthetic Clinic takes pride in going beyond expectations. They are dedicated to bringing clients an array of beauty enhancing services and always strive to help clients look their best selves.
7. Nuffield Aesthetics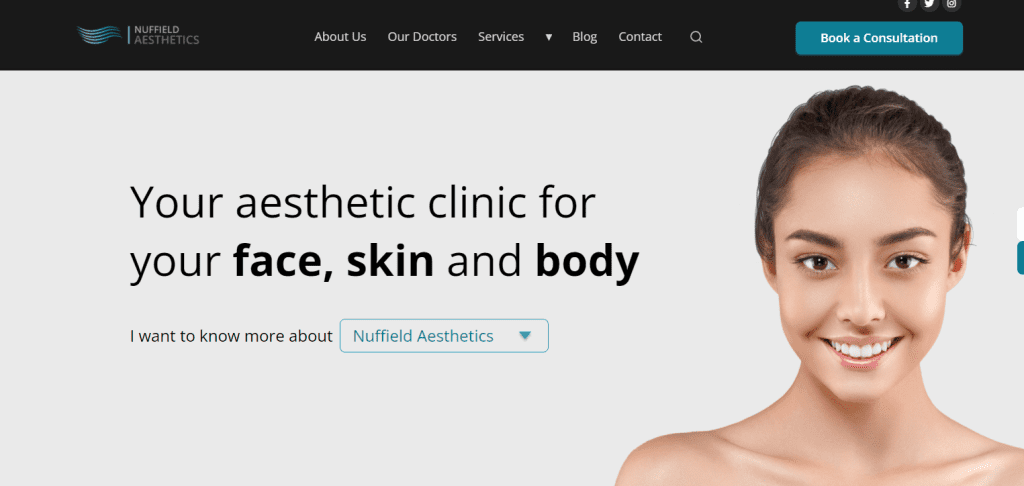 Nuffield Aesthetics is an aesthetics clinic in Singapore that offers a diverse range of aesthetic procedures for both men and women. They specialise in solutions for the face and skin, as well as treatments for the body, that are supported by aesthetic innovations, which focuses on services and body enhancement procedures.
They are led by Dr. Sau, who holds the Certificate of Competence in multiple aesthetic procedures. Dr Sau and her team of doctors and aestheticians will work closely with clients to provide them with safe and quality treatments catered to their needs.
8. Illumia Therapeutics Orchard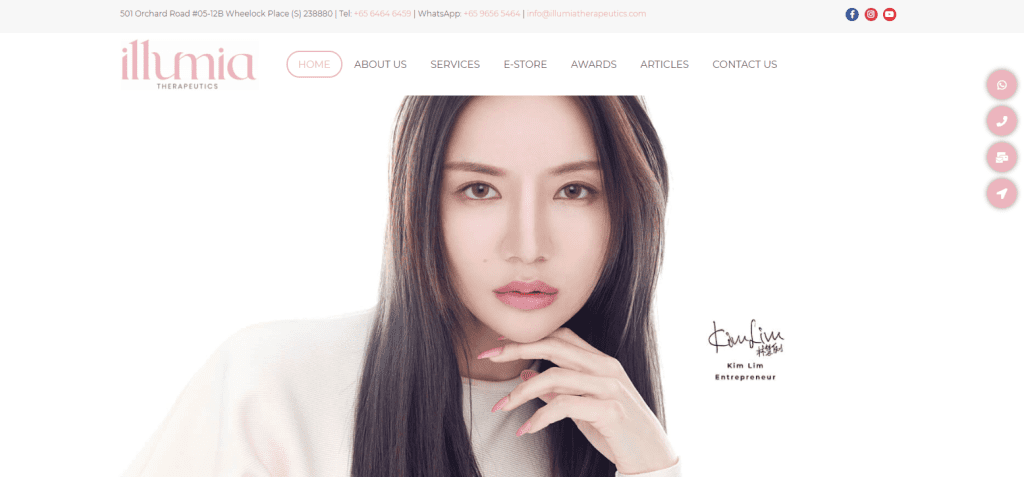 Founded by Kim Lim and a formidable dream team of aesthetic doctors, plastic surgeons and industry gurus, many of you may have heard of the beauty powerhouse, Illumia Therapeutics Orchard. At Illumia, they are strong advocates of natural-looking beauty, with the name Illumia signifying that "It all starts with "u" and it's all about you, the client."
Illumia follows true Korean-style, where their Face Design technique is individually crafted to suit the uniqueness of every client. Their 4 pillars of our philosophy are having beautiful skin, beautiful face symmetry, a beautiful figure and having optimal feminine health.
9. Eeva Medical Aesthetic Clinic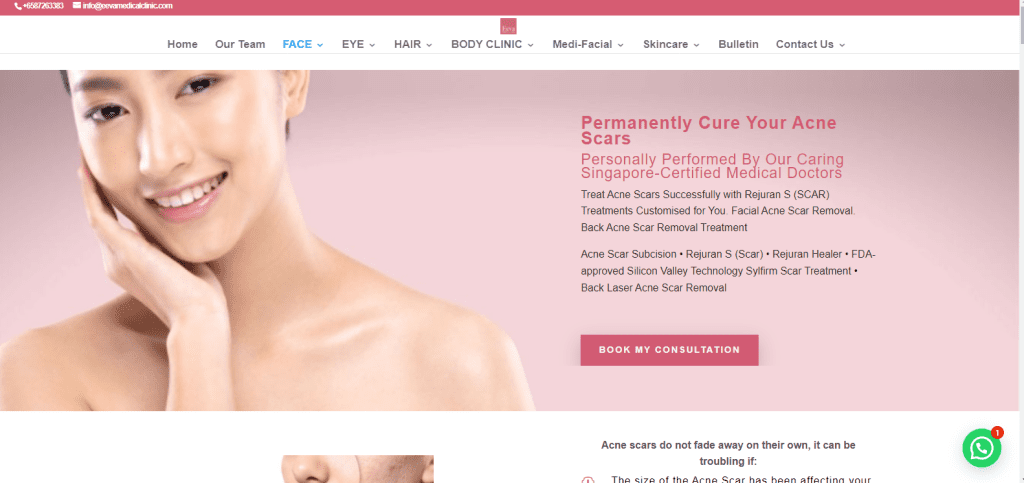 Eeva Medical Aesthetic Clinic has over 40 years of collective experienced in the industry and is led by 2 highly experienced female doctors, Dr Grace Ling and Dr Lim Luping. They are known in the industry, to be down to earth and sensible, with the heart of family physicians.
Dr Grace Ling and Dr Lim Luping believe that machines and procedures are only tools in the holistic care of the patients. At Eeva, all their patients' worries and concerns are meticulously assessed and approached. They make sure that all your concerns are well-heard of, allowing you to put your trust in them to handle your concerns with confidentiality and professionalism.
10. Edwin Lim Medical Aesthetic Clinic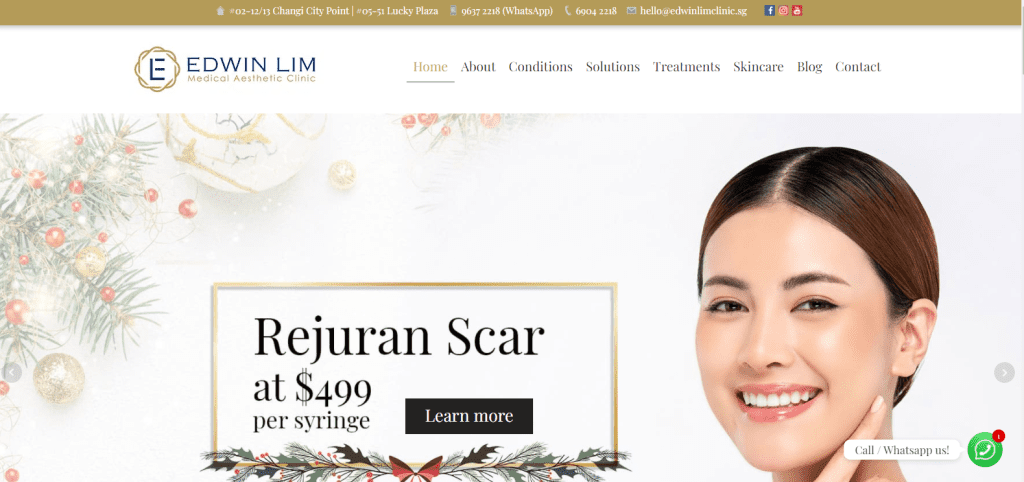 Edwin Lim Medical Aesthetic Clinic provides a comprehensive range of Medical Aesthetic Services and is equipped with the latest technology to help all their customers look the best with minimal discomfort and downtime. They are founded by Dr Edwin Lim, who graduated from the National University of Singapore with a Bachelor of Medicine and Bachelor of Surgery (MBBS).
Dr Edwin Lim has a fond interest in Aesthetic injectable procedures such as Fillers, Skinboosters and Neurotoxins. He believers that one's beauty can be enhanced by delivering natural looking results with well placed injections. He is also a firm believer in the importance of skincare products and has therefore, created his own range of specially formulated medical grade skincare products to address specific skin concerns.
Conclusion
Do you have any reviews and comments to share regarding our choices for the best skin booster in Singapore?
While SBO is committed to supporting our local businesses, we welcome any feedback and anonymous sharing regarding your experience with the listed skin booster in Singapore.
We hope that this guide will be useful in helping you to make an informed decision when it comes to finding the best skin booster in Singapore.
Explore More Content