9 Best Clinics for Rhinoplasty in Singapore to Lift Your Looks [2023]
Don't sniff around looking for the perfect solution for your Asian nose - here are the 9 best clinics for rhinoplasty in Singapore!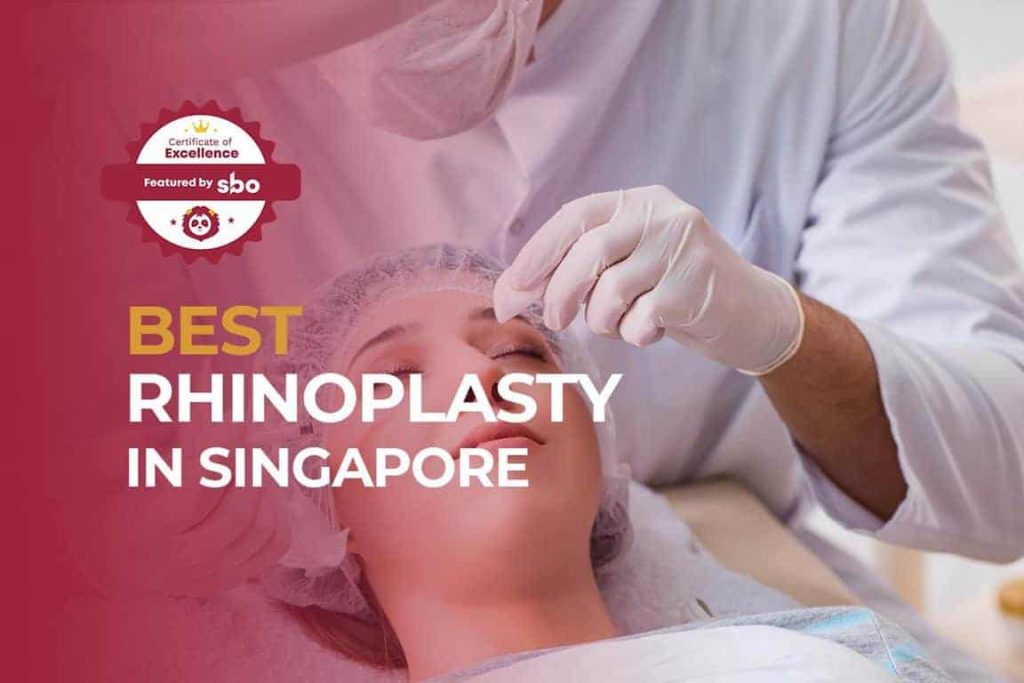 Lust after celebrities' prominent noses, especially that of your favourite Korean oppa or unnie?
Also known as a nose job, rhinoplasty is a plastic surgery procedure that changes and reconstructs your nose. Apart from treating traumas and other problems, it can also alter its angle, uplift the nose and ultimately improve the look of our typical Asian noses. It's also more accurate as compared to fat grafts and fillers.
If this is your first time venturing into the world of plastic surgery, it's normal to feel a little nervous. Since it concerns your facial features, it's also essential to select a reliable and competent rhinoplasty clinic for optimal results too. To ease your worries, here are the 9 best clinics for rhinoplasty in Singapore!
1. Sweng Plastic Aesthetic and Reconstructive Surgery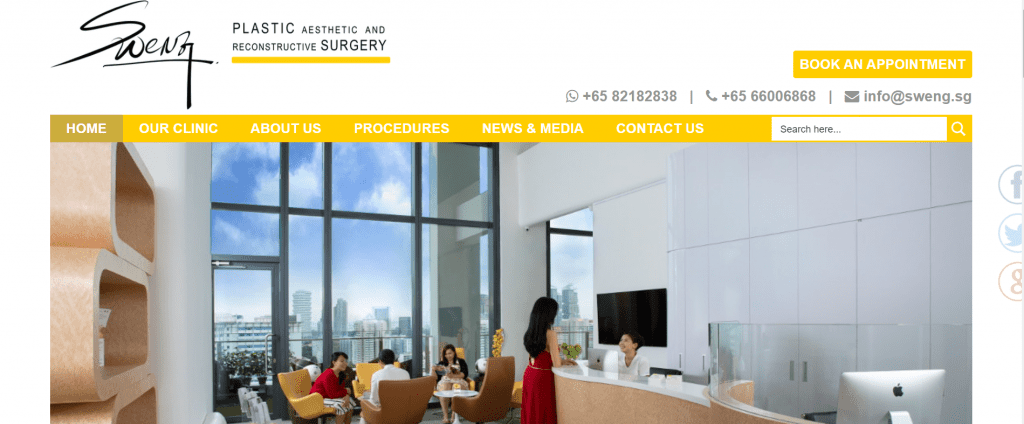 Helmed by one of Singapore's top plastic surgeons, Sweng Plastic Aesthetic and Reconstructive Surgery is the cream of the crop. Its leading plastic surgeon completed rigorous training in South Korea, working together with world-famous plastic surgeons.
This also means that his surgical techniques have a strong Korean influence, particularly in trending procedures like rhinoplasty. He prefers to use the Korean-style open rhinoplasty method that involves boosting the projection of the nasal tip, refinement, length, and more.
He understands the need to transform the typical Oriental nose features, characterised by a broad nose tip, low nose height, and other typically less-attractive attributes. General anaesthesia will be applied and you'll complete the procedure without enduring any pain during the process! Book an appointment with them to secure your slot today!
2. AZATACA Plastic Surgery Centre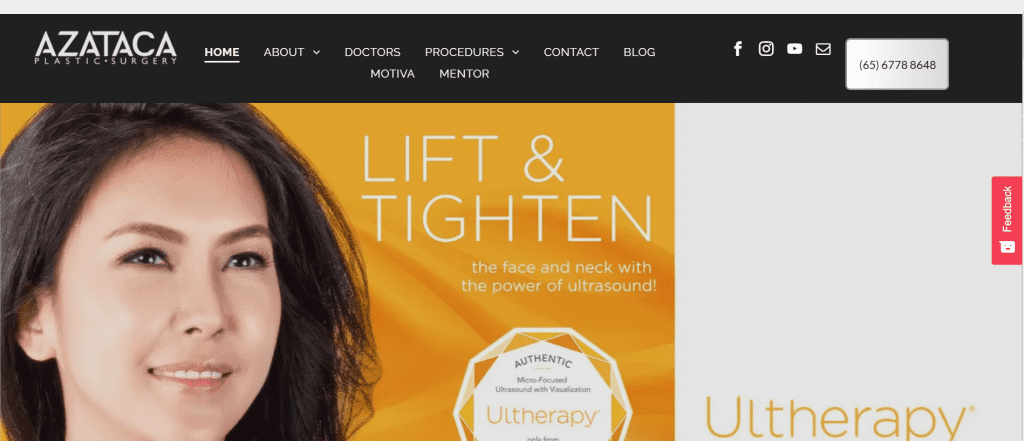 AZATACA Plastic Surgery Centre was built from a friendship that started decades ago.
Each of the 3 founding surgeons was trained in different countries overseas with various specialities, of which two learnt about cutting-edge rhinoplasty techniques in Germany and South Korea. Today, these 3 surgeons have built an established practice with their experience and skills.
AZATACA offers 3 types of rhinoplasty procedures:
Reconstructive Rhinoplasty to correct deformities from cancer surgery and trauma
Asian Rhinoplasty that tailors to Asians while considering their ethnicity and anatomy
Cleft Rhinoplasty that corrects patients born with cleft lip and nose deformities
If you're concerned about the costs, your health insurance may cover the first and last types of rhinoplasty since they are medical procedures!
3. TES Clinic for Face & Jaw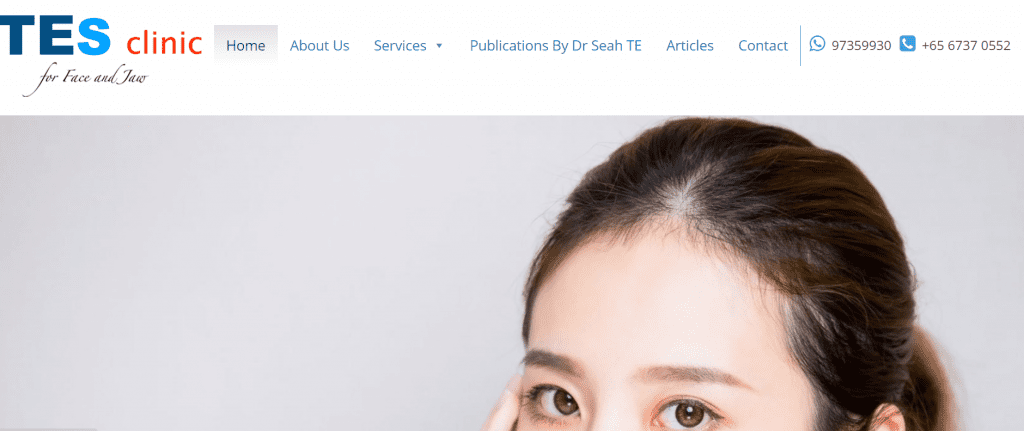 Also known as The Esthetic Solution, TES Clinic for Face & Jaw makes it its motto to give you the best results possible.
It's spearheaded by Dr Seah Tian Ee, a surgeon with a keen interest in facial aesthetic procedures. This clinic adopts an all-rounded approach to create both balance and harmony and make natural-looking, stunning facial features a reality. It offers both closed and open rhinoplasty, the choice of which is dependent on how complicated the surgery is.
You will be put under general anaesthesia for your safety and comfort throughout the process.
4. Colin Tham Plastic Surgery Clinic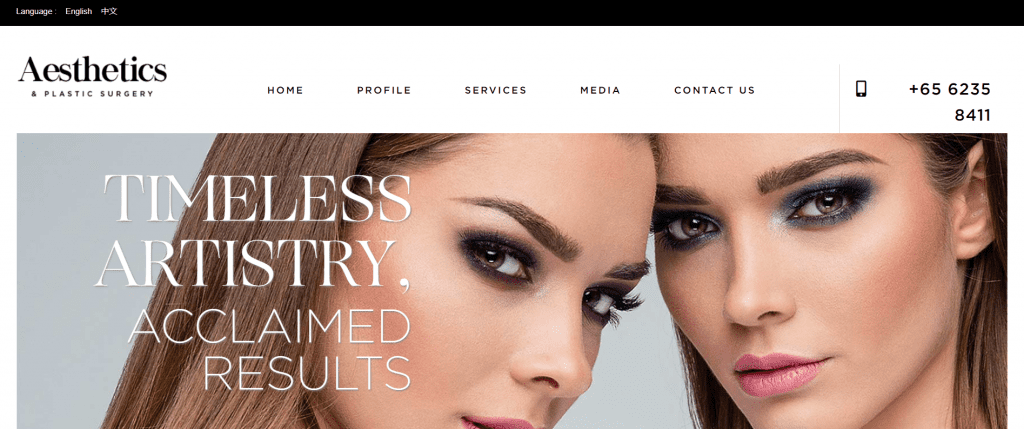 Colin Tham Plastic Surgery Clinic is run by Dr Colin Tham, a respected and popular plastic surgeon who is also accredited by the Ministry of Health.
The clinic prioritises the safety of every customer to give you peace of mind. As one of the most distinguishing facial features, they understand that the nose has to be managed with detail and care. Here, you can undergo a rhinoplasty procedure to decrease your nasal width, correct a deviated septum, or refine the tip of your nose.
The process begins with a consultation where the team will endeavour to understand and address your troubles. It will proceed with a customised rhinoplasty procedure that is designed to best suit your individual facial features.
5. Dr Leo Plastic & Reconstructive Surgery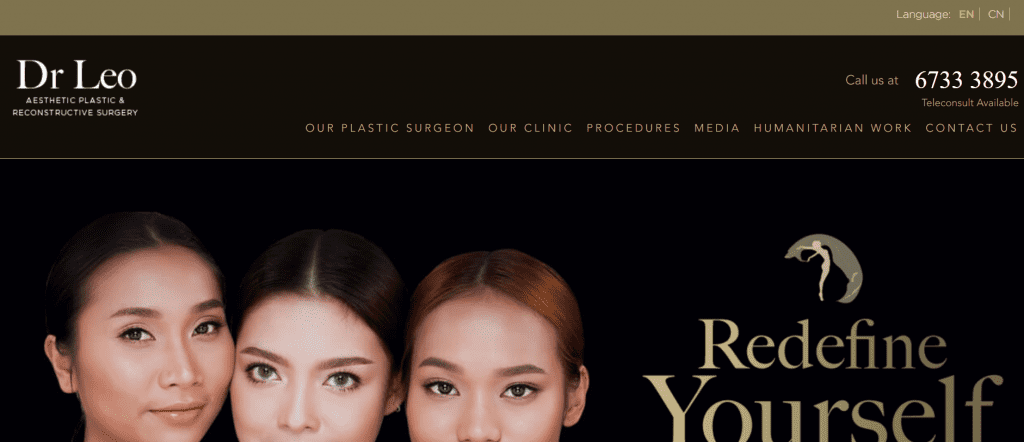 Located conveniently at Mount Elizabeth Hospital, Dr Leo Plastic & Reconstructive Surgery is designed to be welcoming and comfortable. It is headed by Dr Leo Kah Woon, a plastic and reconstructive surgeon who is accredited by MOH.
He is highly experienced in the newest techniques and practices in the field of cosmetic surgery and has also trained other fellow doctors to excel. The clinic has open and closed rhinoplasty procedures for those who seek a permanent and more accurate solution.
You may use Medisave or insurance to cover the costs of the surgery as well!
6. MH Plastic Surgery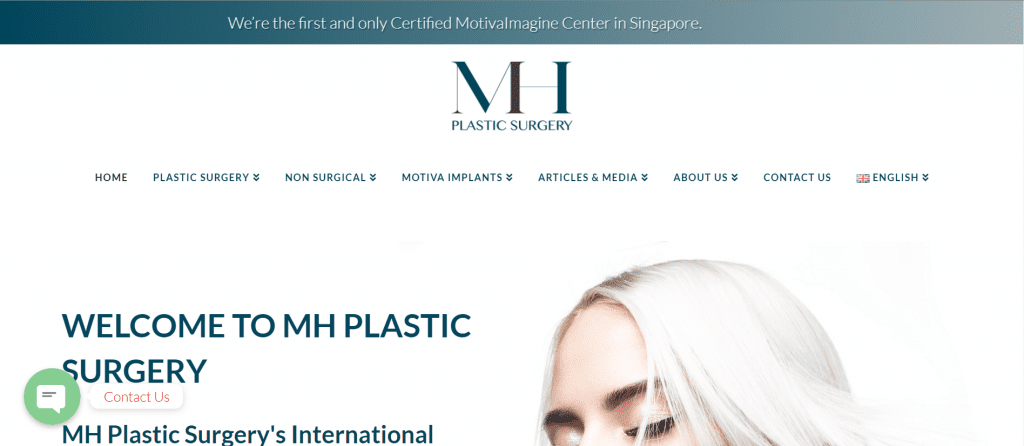 Step inside MH Plastic Surgery on the swanky penthouse floor of Paragon Medical Tower and be impressed by its sleek and stylish decor that's going to be right up your alley.
Its mission is to give you premium and effective plastic surgery and aesthetical medical services. Safety is of priority, and you can be assured that it pays heed to all the necessary safety procedures.
MH Plastic Surgery offers 3 types of rhinoplasty procedures:
Asian Rhinoplasty that is tailored for Asian patients and their typical issues
Caucasian Rhinoplasty that is the opposite of Asian rhinoplasty, where it targets overly high nose bridges and overly long tip
Revision Rhinoplasty that involves performing a rhinoplasty on a nose that has previously been operated on before
Choose your desired rhinoplasty procedure and you may also have it partly covered using Medisave or insurance, if applicable!
7. The Plastic Surgery Practice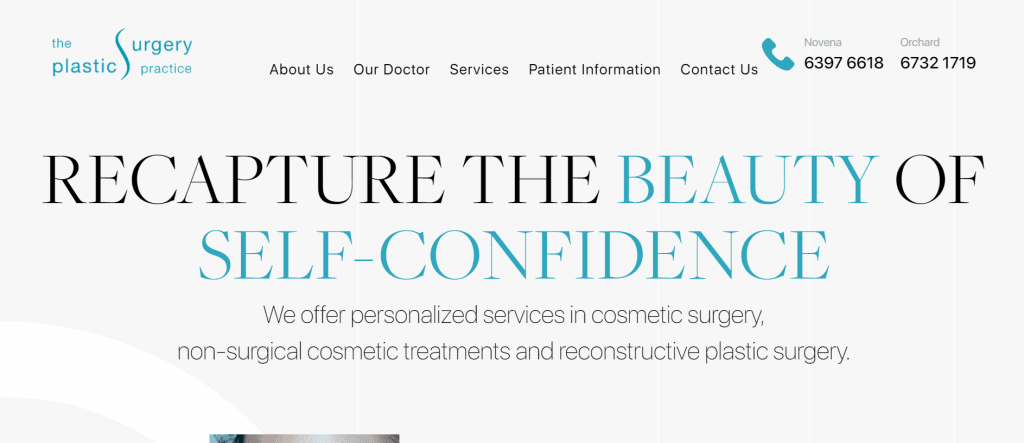 At the forefront of The Plastic Surgery Practice is Dr Andrew Tay, a registered plastic surgeon who handles all consultations and procedures.
This boutique clinic is located in the heart of town at Novena Medical Centre and offers customised services in cosmetic surgery and more. It trusts in customised care for every patient because it understands that no patient's goals and lifestyles are the same. You can get rhinoplasty procedures here!
8. SW1 Clinic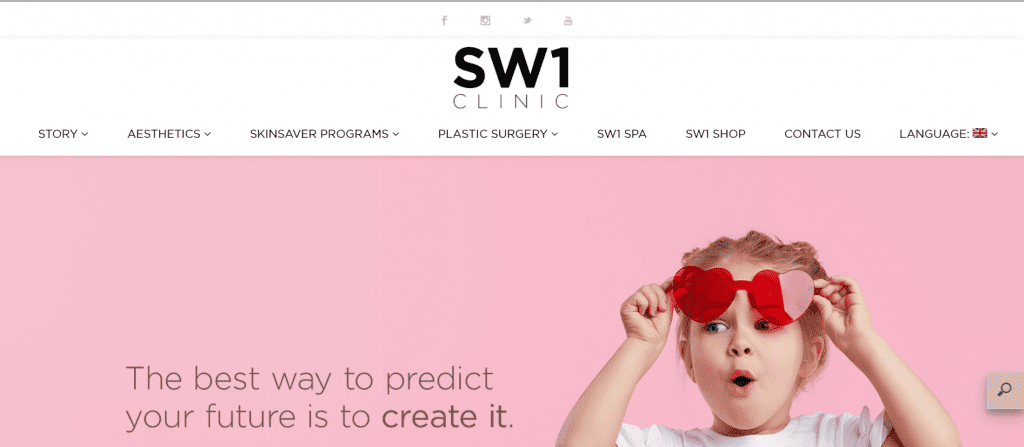 SW1 Clinic breaks barriers and lets limits lie.
Here, you challenge conventions and aspire to come out of its doors greater than you could ever imagine. Founded by an inspirational figure in the field, SW1 Clinic is the pinnacle of her journey and the metamorphosis of her vision throughout the 14 years spent.
The clinic comprises a group of highly skilled and distinguished surgeons in their field.
Choose from either Hybrid Rhinoplasty which is uniquely designed to help our Asian noses get the refinement and form you want or Simple Rhinoplasty that uses silicone implants to achieve a higher bridge!
9. Dr Marco Faria Correa Plastic Surgery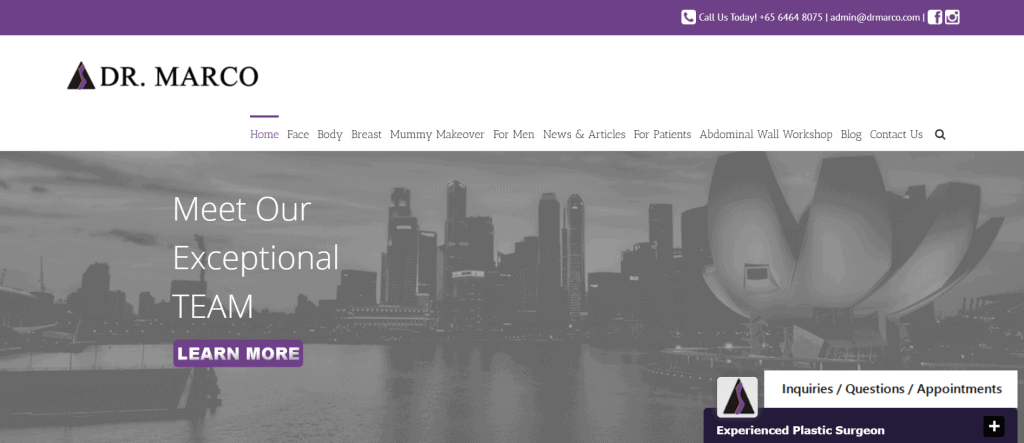 How about a Brazilian plastic surgery specialist to help you achieve the nose you've always wanted?
Dr Marco Faria Correa of Dr Marco Faria Correa Plastic Surgery is an internationally renowned plastic surgeon. He possesses more than 30 years of experience in the industry and has received various illustrious accolades. You can choose from an extensive range of treatments to receive from his clinic, whether for men or women, including rhinoplasty.
Conclusion
Do you have any reviews and comments to share regarding our choices for the best clinics for rhinoplasty in Singapore?
While SBO is committed to supporting our local businesses, we welcome any feedback and anonymous sharing regarding your experience with the best clinics for rhinoplasty in Singapore.
We hope that this guide will be useful in helping you to make an informed decision when it comes to finding the best rhinoplasty clinics in Singapore.
Explore More Content