10 Best Pimple Patches in Singapore To Conceal Acne [2023]
Here's our compiled list of the 10 Best Pimple Patches in Singapore to help conceal your acne while healing it!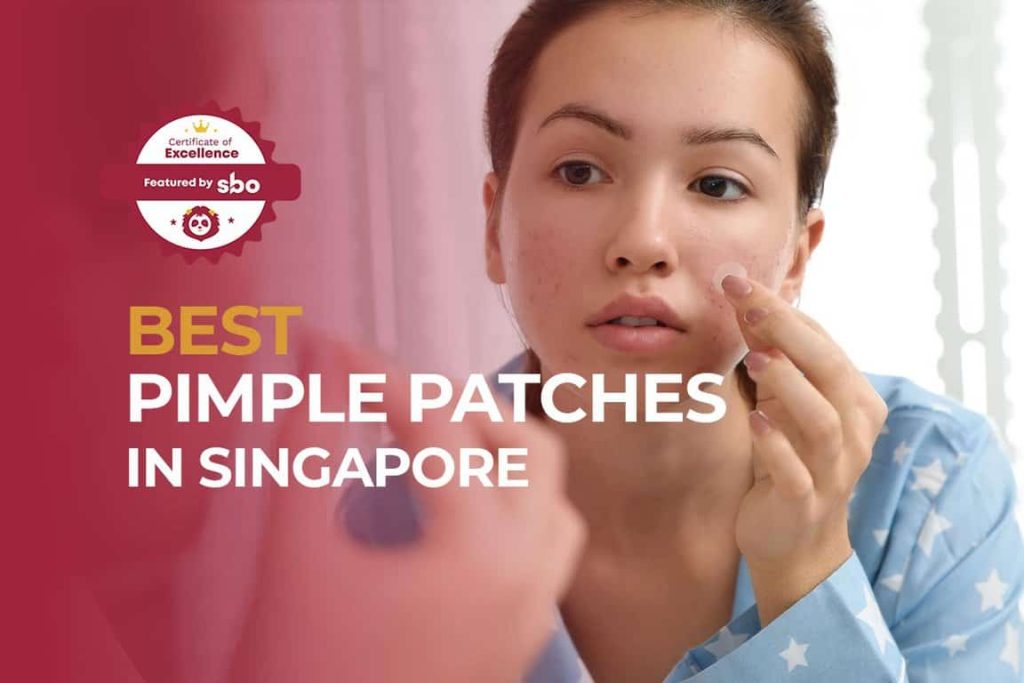 Waking up in the morning only to find a new pimple but you have a fancy date or formal event to attend? Frantically searching for pimple cream but it won't heal it in time… Using concealer but an obvious colour difference can be seen… WHAT TO DO NOW?
If that's you, fret not as we are here to save your day! Here's our compiled list of the 10 Best Pimple Patches in Singapore to help conceal your acne while healing it.
Do Pimple Patch Really Work?
Pimple patches are small stickers made with a slightly gummy wound healing gel called hydrocolloid.
These patches are effective because they absorb excess fluid and have a vacuum-like effect that gets out any dirt and oil that could be causing a breakout. It then converts those impurities into a gel-like substance that sticks to the patch and is sealed away from the face.
They may also prevent bacteria from entering the pimple and exacerbate redness and inflammation. This "sucking" effect is central to hydrocolloid technology, according to the bandage brand Nexcare.
1. [COSRX OFFICIAL] Acne Pimple Master Patch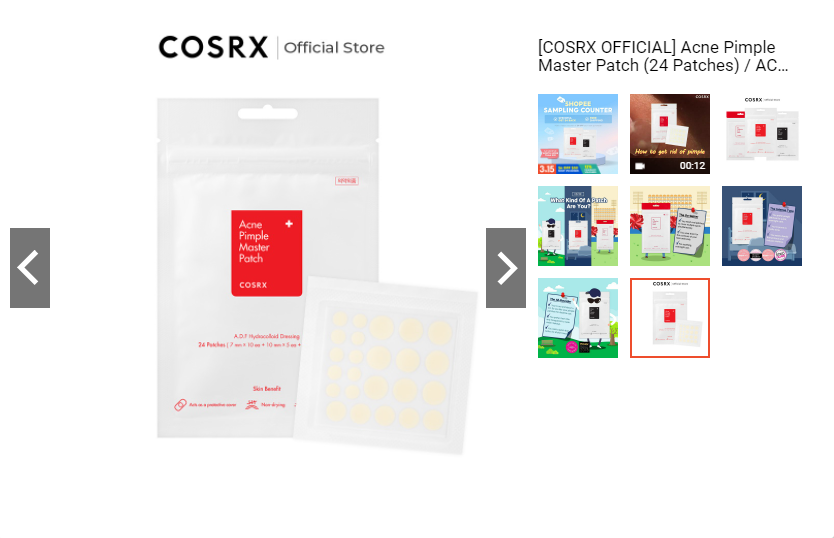 COSRX is a K-Beauty Brand with 8 product lines including FULL FIT, PURE FIT, SHIELD FIT, REAL FIT, ONE STEP, HYDRIUM, BALANCIUM, AC COLLECTION, and has won many overseas and Korean awards including Amazon Best Seller in Facial Cleansing Gels, Amazon's Choice, Get It Beauty 2020 View Label, 29 BEAUTY AWARD 2020, and many other famous awards in the beauty industry.
With close to 30,000 reviews, many credited its pimple patches for being the "best that they've tried" and inflammation on pimples seemed to be gone overnight. At its affordable price, it works wonders for many and reduces the size of pimples painlessly.
2. Mentholatum Acnes Anti-Bacterial Acne Patch 26s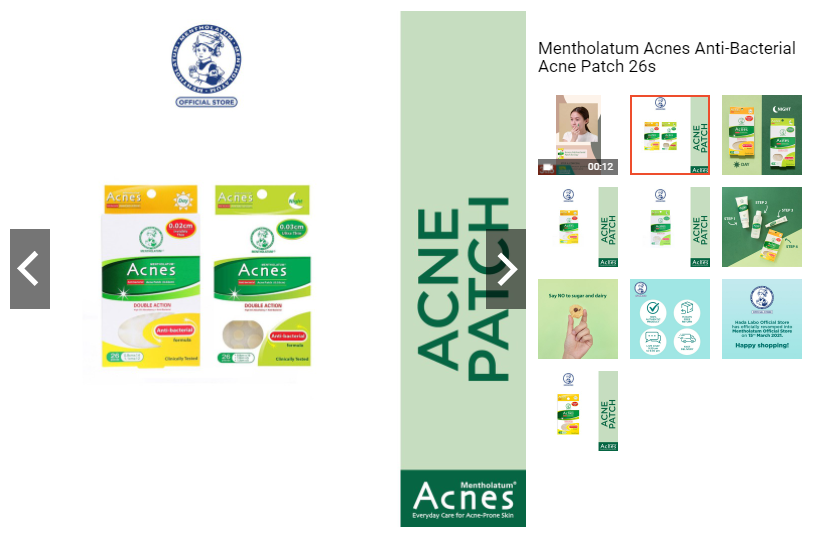 The ROHTO and Mentholatum names are synonymous with the highest standards of quality and innovation. The company is dedicated to providing effective solutions that not only satisfy but exceed customers' expectations.
Today, the 121-year-old ROHTO-Mentholatum group is a global health and wellness company, providing non-prescription pharmaceutical, healthcare and cosmetic products to consumers worldwide. It has 23 companies across the globe, with products available to consumers in more than 130 countries.
The group works synergistically with local and overseas research institutions to be at the forefront of new concepts and innovation in pharmaceutical, healthcare and skincare products. Other than their pimple patches, they are also well-known for producing moisturizing lip tint to protect your lips.
3. Avarelle Acne Cover Spot Patch AM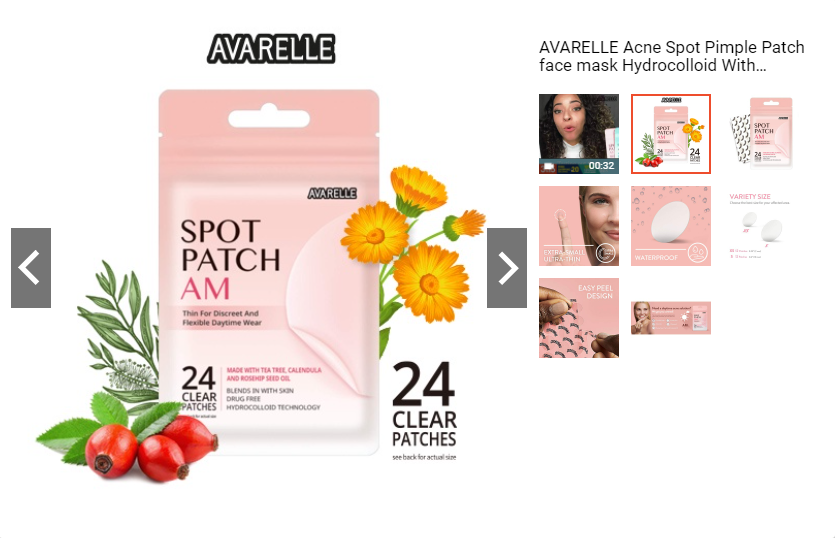 At Avarelle, they believe in creating honest products while making your skincare routine as simple as possible. With a constant desire to learn and grow, they continue to seek out natural ingredients that work. They hope to provide the best, affordable patches so you can incorporate them into your daily life and regain confidence through clearer skin!
Acne Spot Patch AM is the thinnest & most discreet pimple patch, you'll hardly remember you have them on! The highly translucent hydrocolloid dressing helps heal and banish blemishes while seamlessly blending in. Perfect for going incognito and the patches are made with clean acne-fighting ingredients, Tea Tree, Calendula, and Rosehip Seed Oil, healing your acne painlessly.
4. SOME BY MI – 30 Days Miracle Clear Spot Patch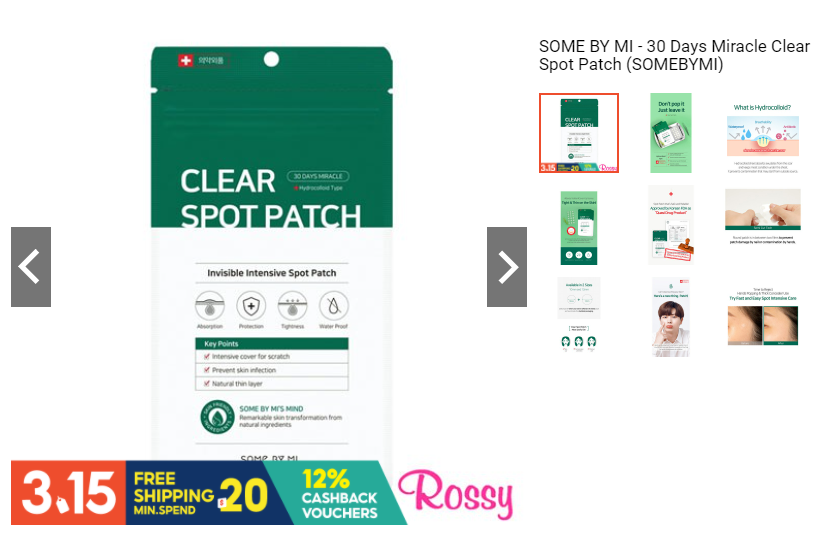 Since 2016, Some By Mi had gained huge popularity in Southeast Asian markets, with pop-up stores opening across Korea, Indonesia and Malaysia. The brand name "Some By Mi" came from the combined words of "Something", "By A Miracle" and "Mi", meaning "beauty" in Korean.
A new addition to the brand's famous 30 Days Miracle series is their 30 Days Miracle Clear Spot Patch. These waterproof yet breathable hydrocolloid patches encourage the healing of acne by absorbing pus and protecting the wound against bacterial infection. It heals pimple without popping it while protecting it naturally without any concealer.
5. Hero Cosmetics, Mighty Patch, The Original, 36 Patches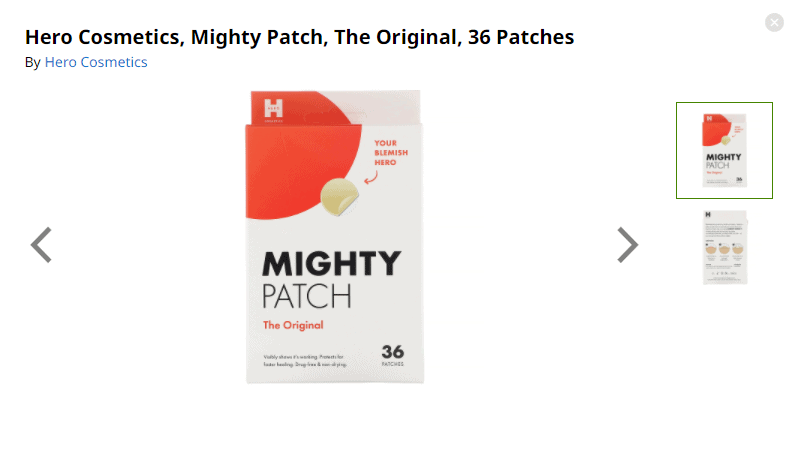 "Revealing the Hero within –
Blemishes happen, dark spots happen, rosacea happens. Issue-prone skin is human, and it can often feel entirely out of our control. We're here to help put the power back in your hands. Whether you're looking to prevent, treat, or repair – we create gentle, effective solutions that help your skin fight back; so you can open up, not cover up."
Hero Cosmetics started off with Mighty Patch, a gentle hydrocolloid patch originally found in South Korea, that works with the skin to minimize pimples without stripping or agitating them. Now, they have over 30 products curated to treat, prevent, and repair your skin. Interested? Check out their products now!
6. Cosrx, Clear Fit Master Patch, 18 Patches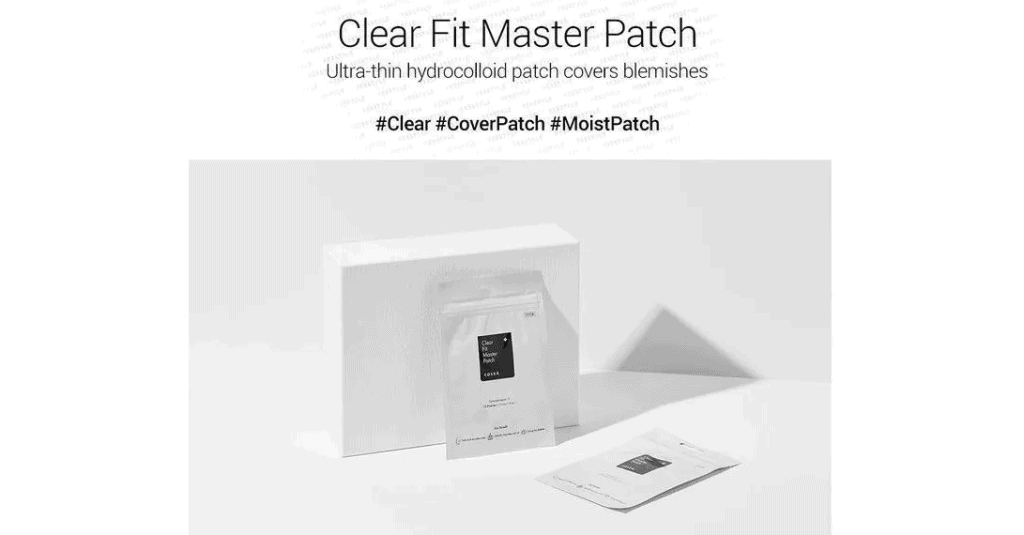 Another product from COSRX!
Introducing COSRX Clear Fit Master Patch! It is a set of ultra-thin patches that can be worn alone or under makeup to protect breakouts from outside irritants. It contains Hydrocolloid Bandage, a medical-grade material that speeds healing and protects blemishes from bacteria, perfect as a defender to protect your acne.
7. Rael, Miracle Patch, Invisible Spot Cover

Our face doesn't have a "Delete" button for those unwelcome pimples. Hence, Rael designed a pimple patch that provides a protective barrier against further bacteria and irritants. This invisible spot dot removes impurities right at the site.
Made with a high-grade hydrocolloid that adheres directly to your skin and extracts all of the impurities and pus straight from the source, these miracle dots help with deeper acne healing which treats deeply rooted acne by delivering acne-fighting ingredients below your skin's surface.
Rael's Miracle Patches work best when your acne has surfaced. These acne dots will calm, flatten, and soothe your skin. Each package contains 2 different sizes of dots to fit your need and knowing how important it is to knock out breakouts as soon as possible, they made sure that their patches have a transparent finish so you can feel confident wearing these patches even in bright sunlight!
8. Derma Angel Acne Patch 90pcs (for Day & Night use)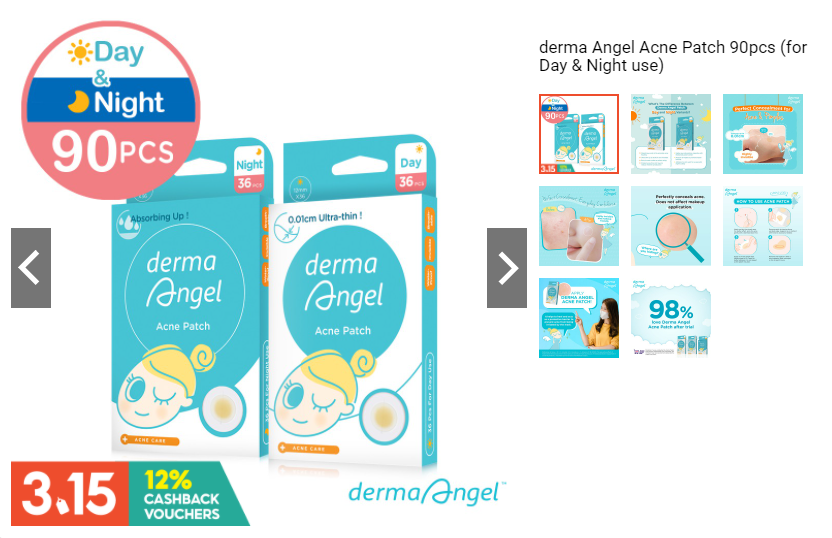 Everyone needs a guardian angel, someone magical that'll make their wishes come true and protect them from trouble. Likewise, sometimes you feel sick, stressed or tired, and your skin needs a little extra help. That's where DermaAngel comes in. They give your skin that support, providing comfort and tenderness when you need it.
Young skin can often break out into acne without warning, causing distress and alarm. DermaAngel Acne Care series is designed to nurture your skin, ranging from everyday cleaning and conditioning to repair and maintenance. This will help you protect the health of your skin, and allow you to fully display your beauty, confidence, and youth, from the inside out. Try out their pimple patches and pair them for day & night use to enhance your recovery!
9. Oxy Anti-Bacterial Acne Patch 0.03Cm For Night 35S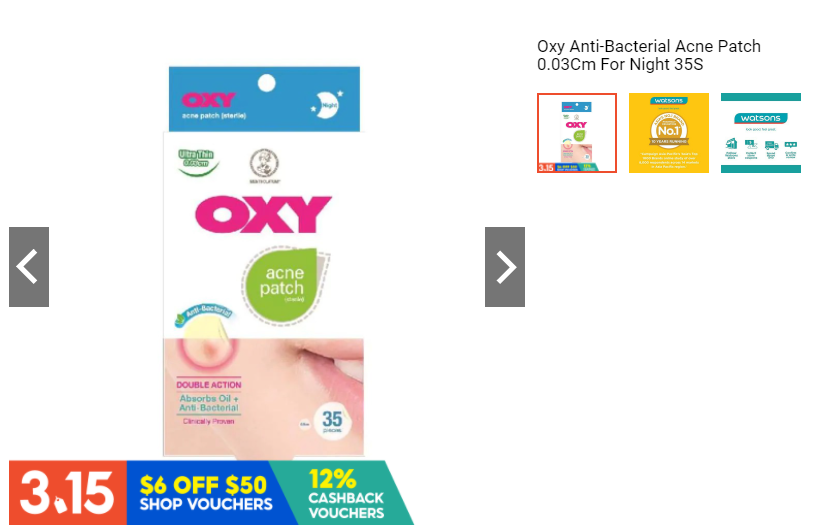 At OXY, they believe in the power of products in treating troubled skin, offering quick and effective relief in a skin emergency and supporting your fight against troubled skin. They aim to harness the most effective clinically proven solutions to rescue consumers from troubled skin with a shot of confidence when you need it the most.
Their Anti-Bacterial Acne Patch targets your pimples and aims to heal them overnight, allowing the puss to be released safely. Its Anti-Bacterial function also helps in preventing external germs from delaying the recovery of your pimples. Try them now!
10. [innisfree] Bija Trouble Focusing Patch
If you haven't been living under a rock, Innisfree shouldn't be a brand unfamiliar to you. Being skin-loving and earth-caring, they care deeply about your skin and are committed to delivering skin-conscious Beauty. Their Green Innovation Lab has been researching nature-derived ingredients that are gentle on skin yet effective in formulation, creating their Bija Trouble Focusing Patch.
Bija seeds are a rare ingredient that can only be used after they have survived 20 years in the wild. Its hardy properties gently smooth skin and enhance the skin's natural defence system. The patches include a tiny bump of essence containing bija oil and salicylic acid dried into chip form. The chips made up of active ingredients will melt when they come in contact with the skin, directly inducing an effect on skin problems to help with skincare.
Conclusion
We hope that this article is useful for your everyday life and do let us know if you have any feedback or would like to share your pimple patch experience with us!
After reading this, why not check out the 10 Best Acne Cream in Singapore For Pimple-Free And Clear Skin.
Explore More Content