6 Best Nose Thread Lift in Singapore To Sculpt A Better You [2023]
Getting a V-shaped face in less than an hour? Say yes to these 6 best nose thread lift in Singapore!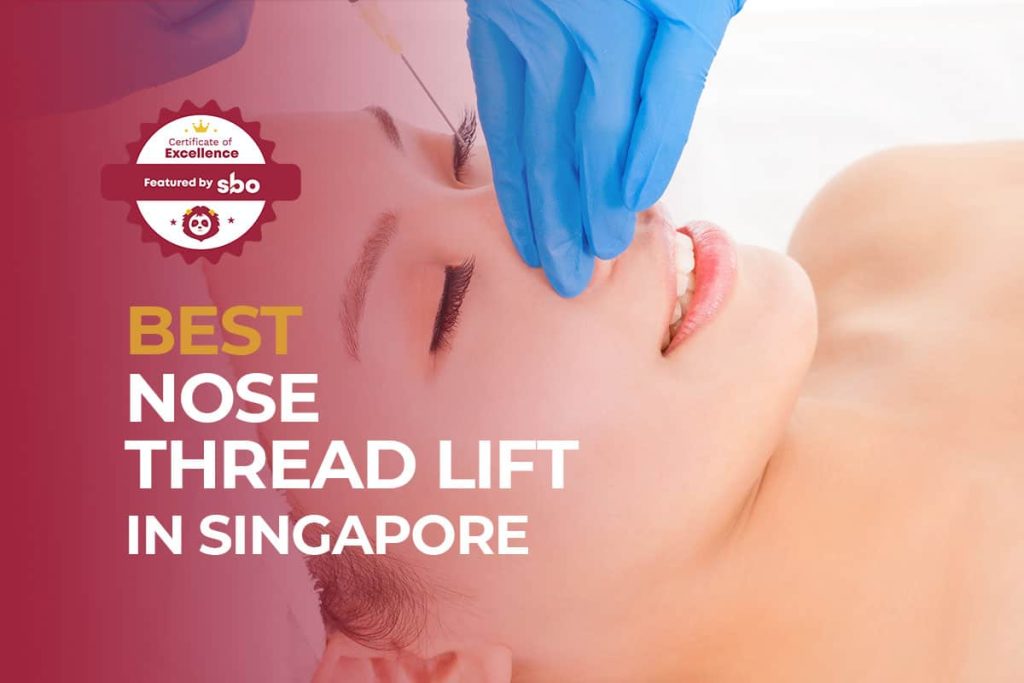 When gravity and the natural ageing process isn't on our side, what can one do?
Apparently, thread lifts are the perfect tweakment that can give you that highly coveted V-shaped face and jawline or a higher nose bridge sans any surgery.
If you don't already know what a thread lift is: check out this guide here. But with so many types of threads floating around in the market and plenty of aesthetic clinics to choose from, which one is the best?
Look no further as we present to you the most reliable nose thread lift in Singapore to get you started!
1. The Ogee Clinic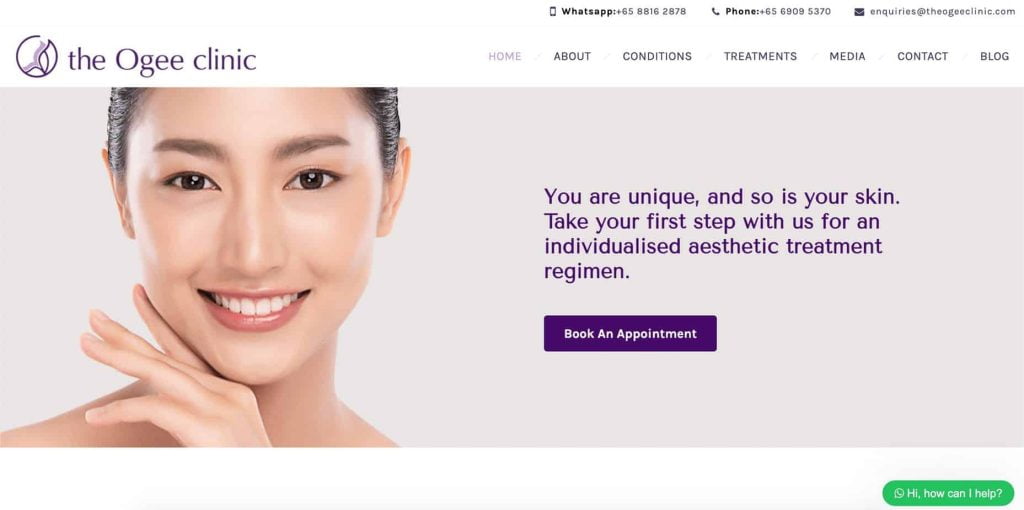 At The Ogee Clinic, every treatment is individualized to cater to the unique needs of each patient.
Heading the team is Dr Heng Wee Soon—an experienced aesthetic doctor whose expertise lies in non-invasive facial recontouring and non-surgical procedures.
Combined with safe, innovative and effective technologies, the clinic offers the HIKO Nose Lift Treatment that can instantly work its magic to enhance the nasal bridge and give you a more dynamic profile while stimulating the natural production of collagen.
The clinic also offers the Face Thread Lift that utilizes PDO or PLLA threads to achieve overall facial rejuvenation for tighter and firmer skin.
Reviews talk about how customers have gotten visible and natural-looking results from their time at the clinic. Customers also appreciate Dr Heng's attentiveness to the smallest details to ensure their comfort and feel assured that he understands what they want.
2. The Clifford Clinic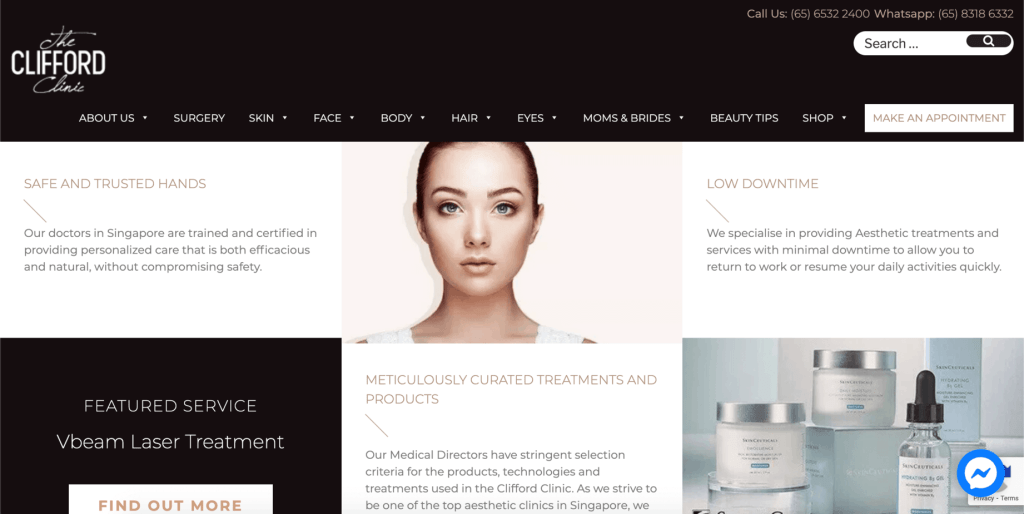 You know you are always in good hands at The Clifford Clinic—boasting a team of highly trained and certified doctors, their speciality lies in aesthetic treatments and services with minimal downtime.
Offering both surgical and non-surgical facelifts, the clinic offers the Silhouette Thread Lift, Ultra V Hiko Nose Thread Lift and MINT Thread Lift. To boost your results, they also offer other facial rejuvenation treatments like Ultherapy, Thermage and injectables like Profhilo and Rejuran.
Reviews talk about the amazing results and service provided by knowledgeable and competent doctors. Many customers felt at ease throughout the entire treatment process and enjoy the quick, effective and fuss-free treatment.
3. 1Aesthetics, Medical & Surgery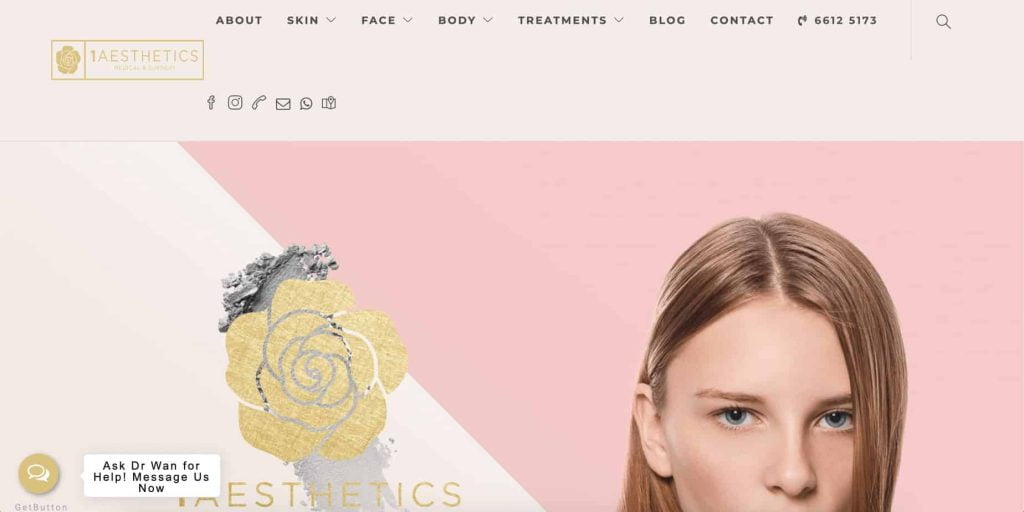 Using the most advanced techniques and evidence-based treatments, Medical Director and Founder, Dr Wan Chee Kwang has a strong eye for detail and dedication to the intricate artistry of medical aesthetics.
Having developed his own unique set of evidence-based methods, his expertise lies in performing minimally invasive techniques such as facelifts, fillers and thread lifts.
Reviews talk about the friendly and accommodating staff and Dr Wan's professionalism in answering their queries and recommending the best treatments.
4. SL Aesthetic Clinic (Plaza Singapura Outlet)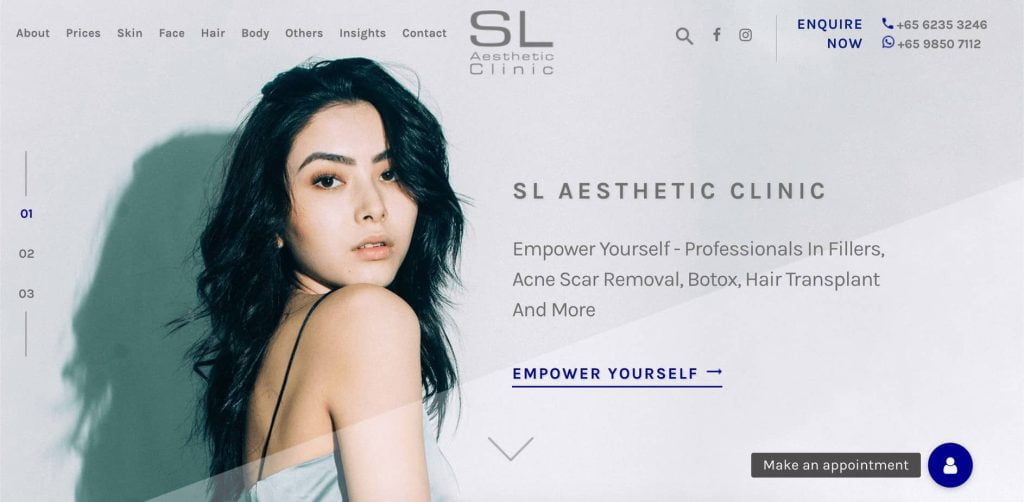 SL Aesthetic Clinic believes in empowering you by enhancing your natural features instead of completely changing them.
From treating cystic acne, wrinkles, pigmentation to laser tattoo removal, they also work with patients to enhance their nose, cheek, forehead and achieve a V-shaped face with the aid of thread lifts.
The clinic offers ArtLift—a popular thread from Korea that is HSA-approved and registered on the Singapore Medical Device Register (SMDR).
Reviews talk about the friendly and professional consultants that truly wanted the best for their patients. Many customers also can attest to the skilful and competent doctors as well as stellar post-treatment service.
5. The Artisan Clinic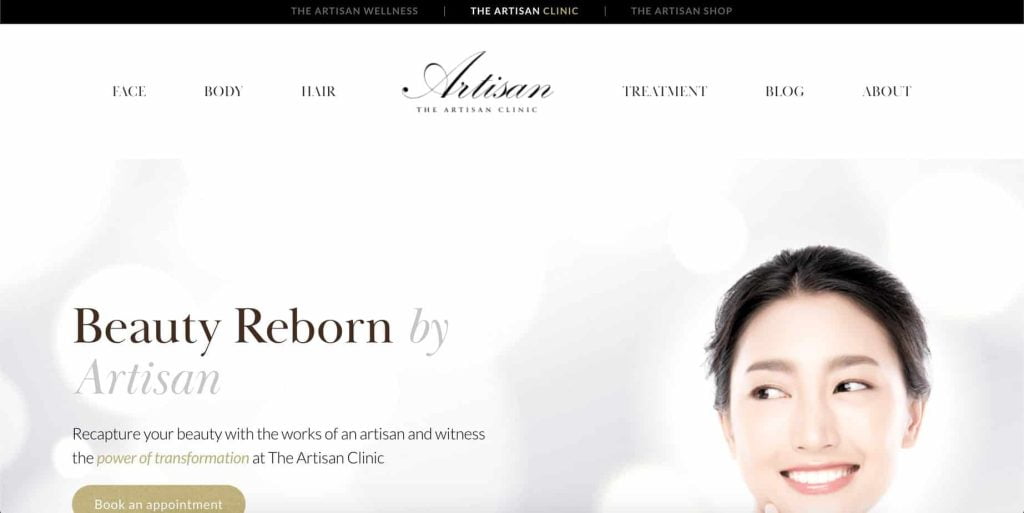 The Artisan Clinic is focused on providing aesthetic, sculpting and fitness treatments that are specially curated by the Founder and Medical Director, Dr Isaac Wong and his team.
Regardless of whether you want to tackle pigmentation, dark eye circles, saggy skin or uneven skin tone, the clinic offers a range of bespoke aesthetic treatments tailored to meet your needs.
Best known for utilizing a combination treatment approach, Dr Wong enjoys combining both thread lifts and dermal fillers to achieve optimal results for his patients.
Reviews talk about the impressive results from the thread lifts and fuss-free treatment process. Customers also appreciate the fun and youthful demeanour of Dr Isaac that made them less nervous.
6. Kowayo Aesthetic Clinic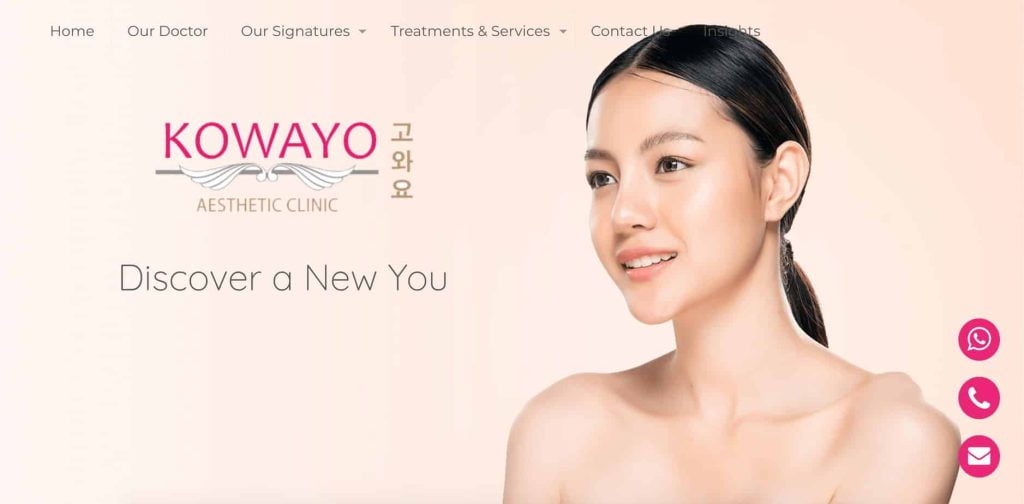 Kowayo, which literally translates to "to be pretty" in Korean, was founded by Dr Wong Kee Seng who is passionate about introducing advanced medical aesthetic treatments in Singapore.
Focusing on 3 factors: Safety and comfort, Effectiveness and Affordability to their patients, the clinic utilizes PDO threads that can be safely used for sculpting the nose and rejuvenating the eye area. He can also perform the lunch hour facelift suitable for busy working professionals.
Reviews talk about Dr Wong's caring and gentle approach and attentive service by the team. Customers were impressed at how quick and seamless the treatment process was and love their results!
Conclusion
Do you have any reviews and comments to share regarding our choices for the best nose thread lift in Singapore?
Always ensure you seek advice from a professional doctor, do your own research and undergo a full consultation to decide if you are suitable for a thread lift procedure.
Eyebag removal may be something that you are looking for as well, do check out our top recommendations here!
Explore More Content