10 Best Clinics for Mole Removal in Singapore if You Want to De-mole-ish That Blemish [2023]
Whether you are looking to get rid of your mole for aesthetic or medical purposes, we will be guiding you on the Best Clinics for Mole Removal in Singapore.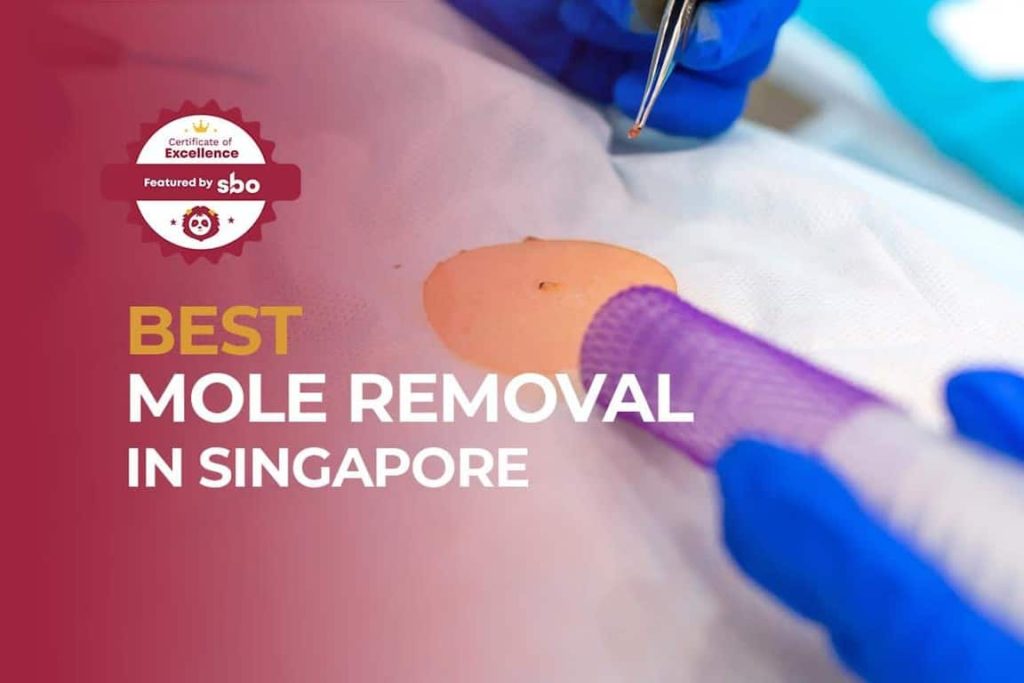 When it comes to moles, if (luckily) at the right place, they enhance your appearance. However, since moles usually appear at completely random spots, not everyone would be blessed as some moles may not deemed be as beautiful and cause a visual distraction. This is especially if the moles are too big like a permanent pimple or on the most visible parts of the body. Or worse, some can be dangerous and cancerous!
Fret not, though, because there are plenty of clinics out there that can help remove the awkward moles. Whether you're looking to get rid of your mole for aesthetic or medical purposes, we will be guiding you on the Best Clinics for Mole Removal in Singapore.
1. Ogee Clinic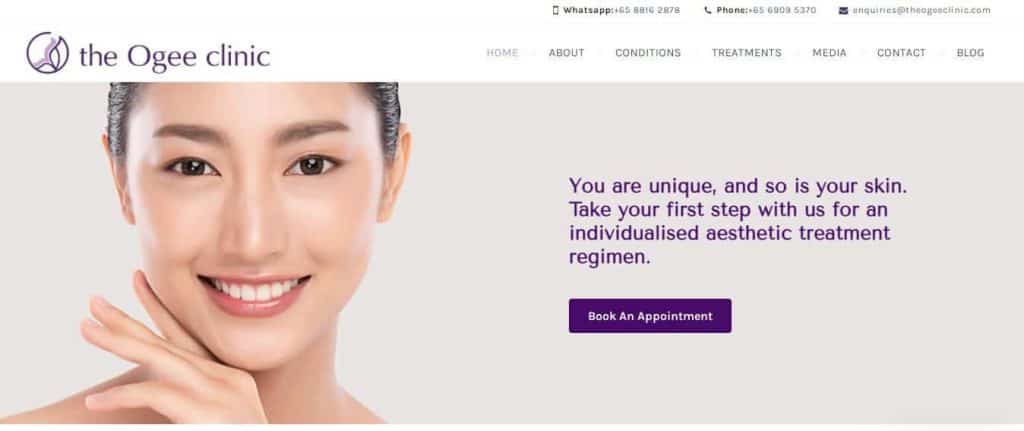 Ogee Clinic is a specialist centre for most skin conditions, be it for health or aesthetic purposes. Founded by an experienced aesthetic doctor named Dr. Heng Wee Soon, the clinic's mission is to cater to each patient's needs and provide them the treatment needed by combining facial reshaping and non-surgical procedures.
The clinic largely help patients with skin conditions such as acne skin, dull skin tone and pigmentation. They understand that every patient is unique and that they each have a story behind their faces. With scientifically proven medical technology, they capably provide practical individualised treatments and solutions patients need for their skin ailments.
If a mole removal procedure has some effects on your skin, do not hesitate to check with them for a diagnosis and a solution for it. Because with the range of products and technology they utilise, they'll be able to assist you in doing something about it.
2. SOG – HM Liew Skin & Laser Clinic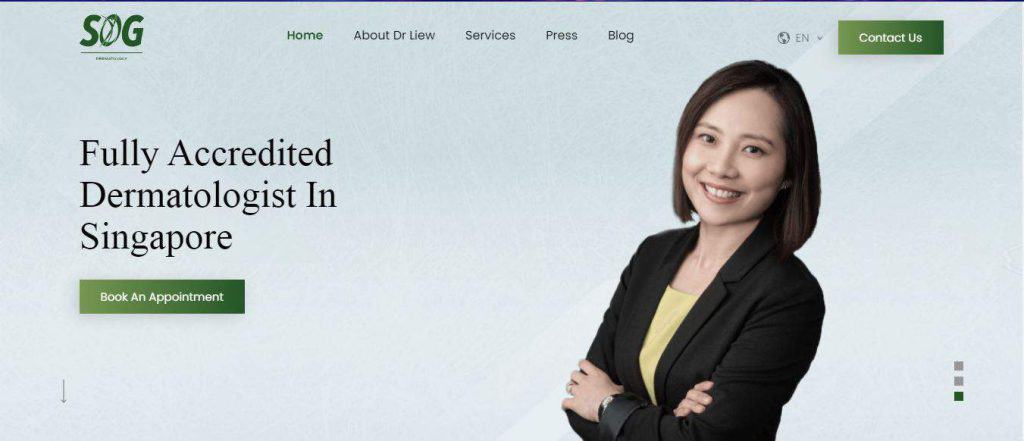 Singapore O&G Ltd (SOG) provides services in Cosmetic, Laser & Skin Surgery, which includes mole removal. It also provides a wide range of comprehensive and personalized services such as Medical Dermatology Paediatric Dermatology, Genital Dermatology, and Women's Dermatology.
Singapore O&G Ltd is founded in 2011 with the vision of creating a medical and surgical group that specialises in catering to healthcare needs for the contemporary woman, her children, as well as her family. The clinic is founded by Dr. Liew Hui Min, an expert Specialist Consultant in Dermatology who attained her qualifications from the University of Dundee Medical School in UK. She even managed to acquire a membership in the Royal College of Physicians.
If you ever want a recommendation, solid advice on your mole removals, or a personal touch to the services provided, you can find them here.
3. Stephanie Ho Dermatology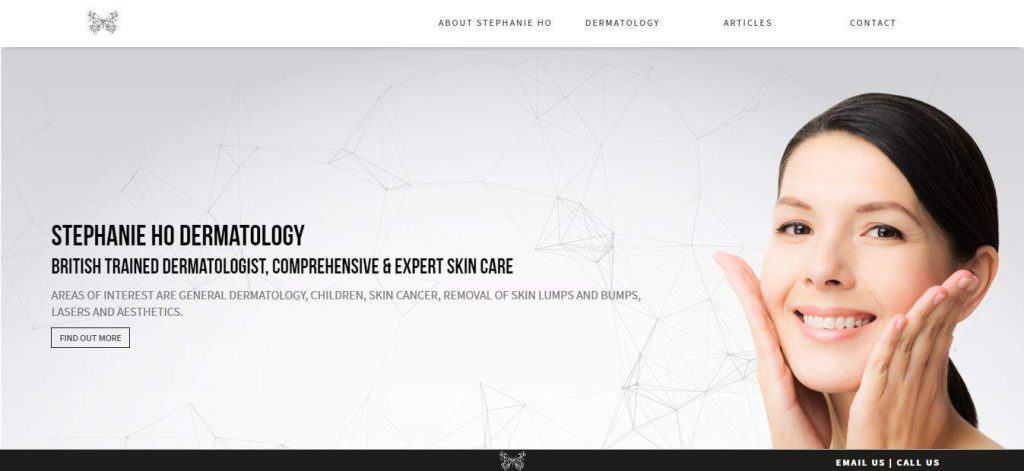 Stephanie Ho Dermatology offers services to patients, providing fully accredited specialist dermatological care with an emphasis on quality results. The professional, purpose-built facility complements the highest quality materials used for treatment such as FDA-approved lasers and standardised imaging systems. This is to ensure the highest quality and most accurate results for the patients.
Need help managing skin conditions such as acne, allergies, eczema, hair loss, infections, and many others? You can seek consultation and solutions to your problems. They even have solutions for paediatric problems such as cradle cap, diaper rash, childhood eczema, moles and birthmarks, and many more.
Stephanie Ho Dermatology takes a holistic approach to managing your medical/aesthetic conditions. This comprises of consultation sessions with the medical experts to manage your condition as well as full financial counselling, should you require them. This is great if you want a clinic that offers other services that can be extended to children, not just for aesthetics such as mole removal.
4. Edwin Lim Medical Aesthetic Clinic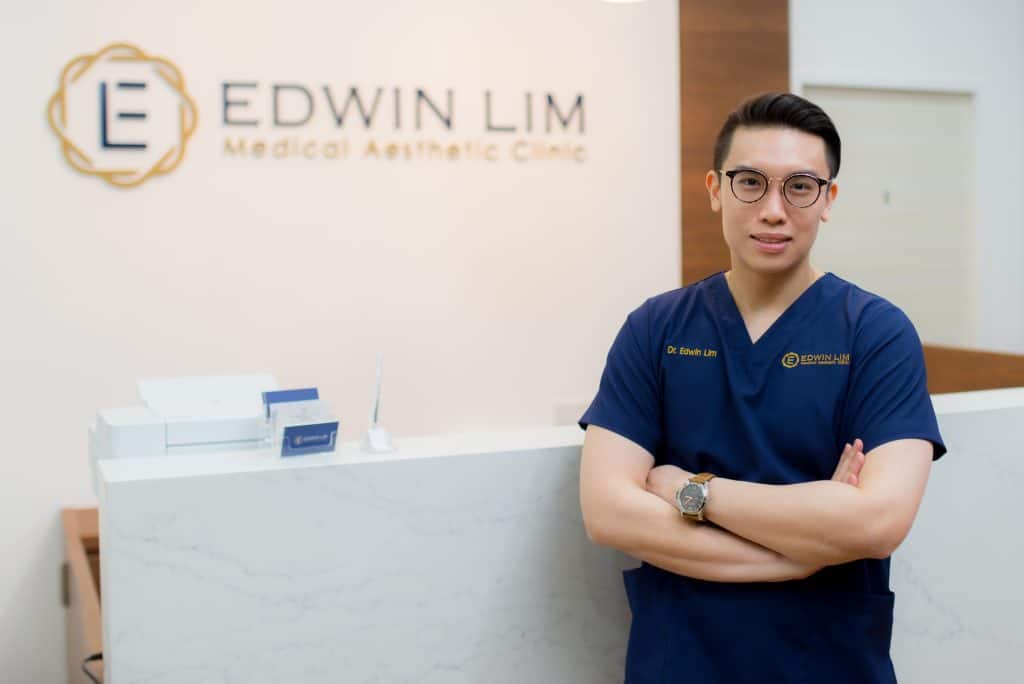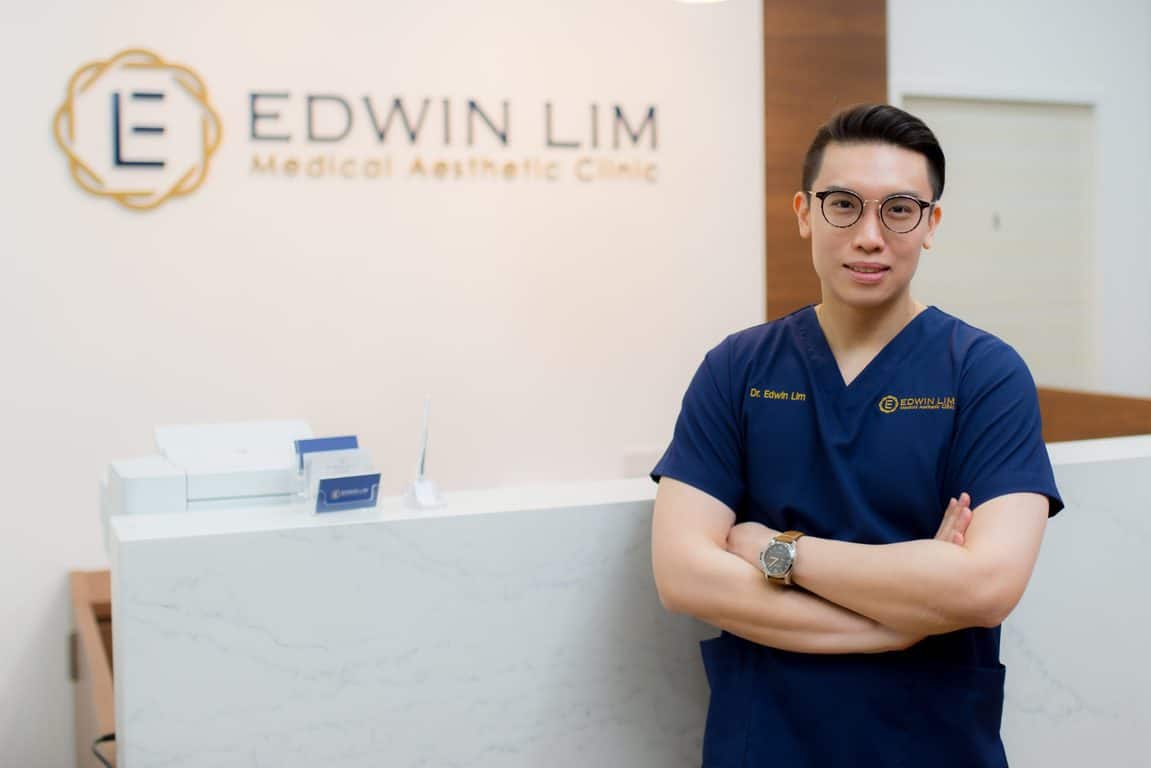 As specialists when it comes to Medical Aesthetic Services, Edwin Lim Medical Aesthetic Clinic provides comprehensive services for patients who require treatment for skin conditions such as acne, marks, scars, wrinkles, sagging skin and more.
They also have a sister clinic that also offers the same services. As a clinic specialising in Medical Aesthetic Services, they provide premium quality injections and laser procedures to help you with your skin problems, allowing you to look your best with only the slightest of discomfort and downtime.
If you are going out for an appointment here, you may as well do some shopping as well, as both clinics are conveniently located in Lucky Plaza (Orchard) or Changi City Point (Changi), and it will offer privacy and exclusivity.
5. 1Aesthetics, Medical & Surgery (Dr Wan Chee Kwang)

Dr Wan Chee Kwang helps people of all ages, and all genders, with aesthetic bodily issues that require surgery to fix. Dr Wan started his medical career in the National University of Singapore and graduated with degrees in medicine and surgery. He then undertook training in other specialities, some of which include urology, ophthalmology, neurosurgery and plastic surgery in a variety of Singapore hospitals. Some hospitals he trained in include Tan Tock Seng Hospital, Kandang Kerbau Women's & Children's Hospital and Singapore General Hospital.
Because of his training and studies, Dr Wan is well-versed in treating numerous aesthetics medical conditions and has an advantage of diverse advanced aesthetic techniques. So if you are seeking someone who'd be able to perform services such as face lifting, eye bag removal, fillers or thread lifts safely and effectively, Dr. Wan's surgical training, experience and meticulousness when it comes to anatomic surgery and closing of wounds will give you that assurance.
6. Singapore Aesthetic Centre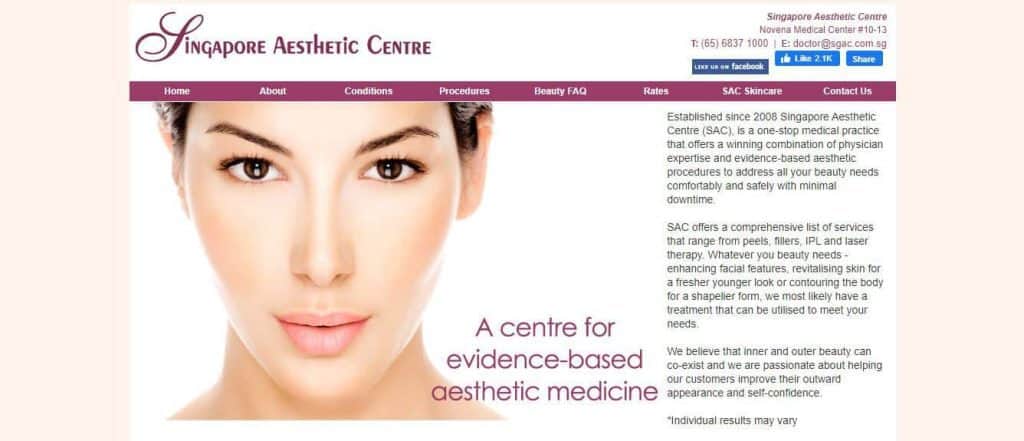 Established in 2008, Singapore Aesthetic Centre has been providing comprehensive and innovative services such as enhancing facial features, revitalising skin, or altering the body for a well-proportioned form. Singapore Aesthetic Centre offers the perfect combination of physician expertise and conservative aesthetic procedures backed up with evidence for a safe and effective treatment.
They cater to all parts of the face, skin and body problems. They provide treatments such as peels, fillers, IPL and laser therapy to manage issues such as eye bags, face tightening, pigmentation, acne scar treatment, and many more. So whatever aesthetic bodily issue you have, they'll have a solution for it. Why not start your journey to beauty by booking a consultation with them?
7. The Clifford Clinic
With more than fifteen years experience in the field of Aesthetic Medicine, The Clifford Clinic is committed to delivering natural-looking results with minimal downtime with the help of expert doctors giving safe procedures. Their approach is to focus on advanced and the highest quality non-surgical aesthetic treatments that are brings invasiveness to the minimum.
They not only use the latest state-of-the-art equipment to cater to every individual's skincare concerns, but they also use the best quality skincare products. By combining these, The Clifford Clinic is able to provide aesthetic treatment for various skin conditions such as facial ageing, acne scars, large pores, eczema, skin cancer and dark circles.
The types of treatment available in The Clifford Clinic include tattoo removal, hair loss treatments, laser treatments and skin treatments. So if you have any other aesthetic body problems aside from mole removal, you can stop by their establishment.
8. Only Aesthetics – Medical Aesthetic Clinic In Singapore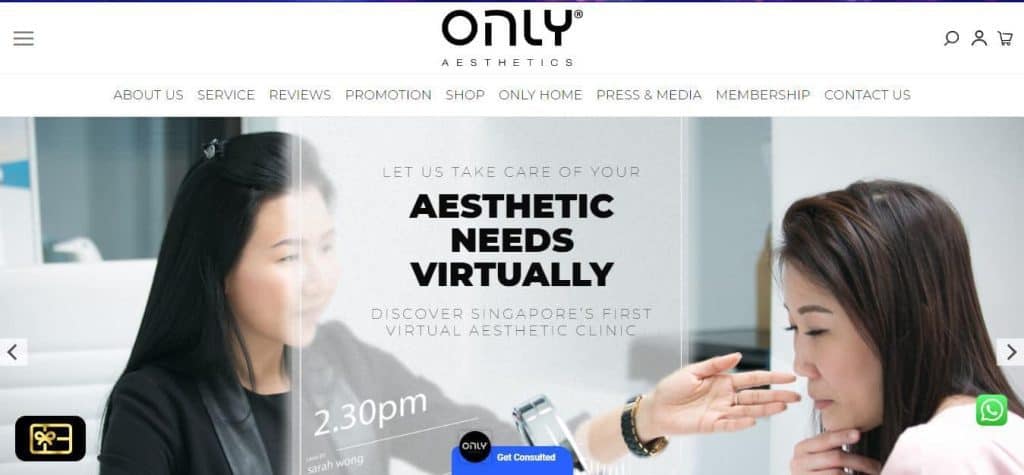 Only Aesthetics started off as a mere medical aesthetic distributor in 2005 and had their first outlet in 2007. This humble beginning of the brand business had since evolved to five brands. It is now a unique Singapore homegrown company that aims to provide holistic and quality care to those who want to better themselves, without any strings. They aim to provide suitable care through medical distribution, aesthetic clinics, franchise management and investment arm.
This clinic in Singapore specialises in performing medical aesthetics. Their procedures are performed with state-of-the-art technology and with the highest quality treatment available, ensuring the best possible care for their clients. In fact, they are more than just a simple medical aesthetics company – they are also a technology company.
Because of the exceptional results they have achieved, they won awards like Winner of Singapore Outstanding Enterprise 2011, Winner of THE 100 MOST-LOVED BEAUTY PROFESSIONALS 2011, Winner of Most Promising SME Award 2013 and Winner of Numerous Aesthetics & Beauty Treatment Awards from leading publications.
9. CuraMed Medical and Aesthetic Clinic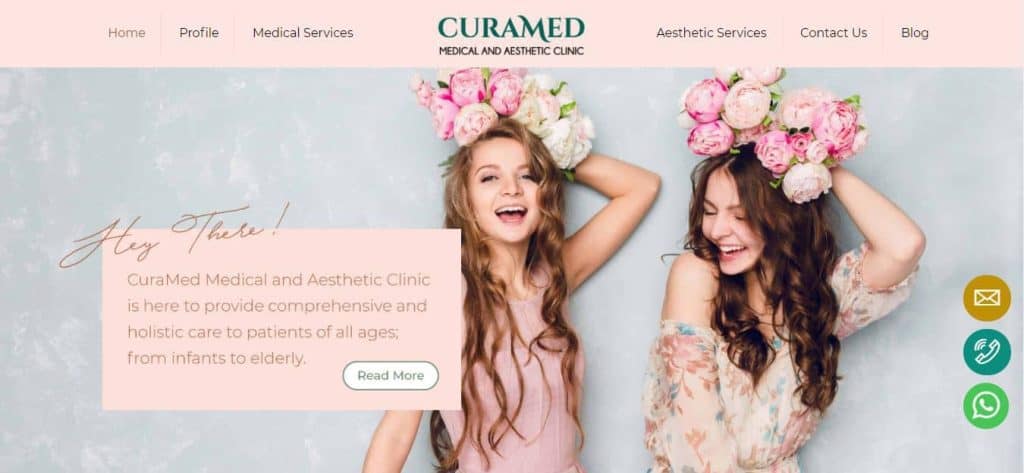 They have a large diversity of treatments available for different types of skin conditions. For example, the list of treatments available in CuraMed Medical and Aesthetic Clinic for acne marks include subcision, BB thulium laser, chemical peels, dermal filler injections and more. With their wide variety of treatments to cater to their patient's skincare needs and conditions, there is sure to be one treatment that is ideal for you when it comes to mole removal…or any other ailment, for the matter.
Kick ugly skin or skin conditions to the curb with CuraMed Medical and Aesthetic Clinic's holistic aesthetic services. They have specifically designed unique solutions for their patients. What's more, their treatments are suitable for people of all ages and walks of life. Led by Dr Kan, CuraMed Medical and Aesthetic Clinic offers only the best of their professional skincare products and medical equipment. This gives patients assurance that their reliable and safe treatments will be executed with minimal pain and downtime.
10. Dr Cindy's Medical Aesthetics Clinic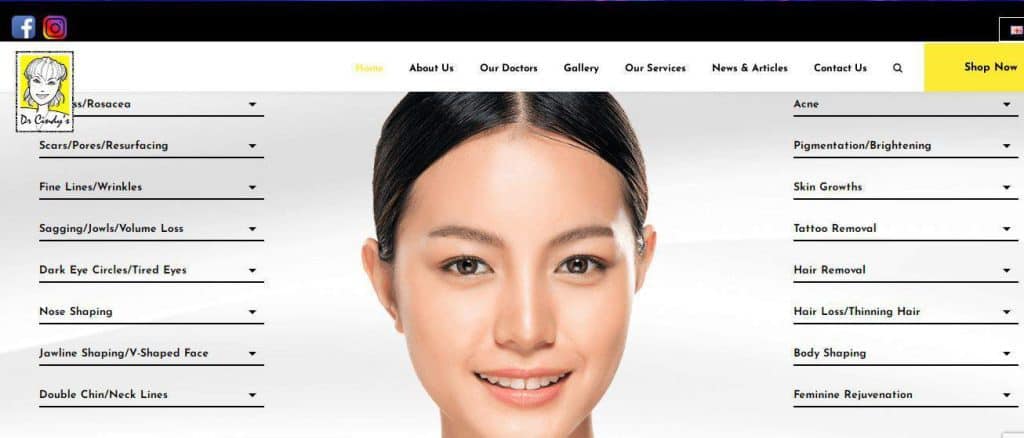 Dr Cindy's Medical Aesthetics Clinic is dedicated to giving their full attention to patients' concerns in order to be able to provide unbiased and quality opinions on the treatments clients need to resolve their issues. Their clinics are conveniently located in shopping malls (except the one in Orchard Road) to be able to meet all your healthcare needs whilst being in the vicinity for some shopping.
Aside from the wide range of medical aesthetic services, the clinic aims to be a safe haven for both male and female patients to be able to receive their requested treatments. So whether you are looking for something for your skin, advice on beauty issues or want to indulge yourself a little, you are in for a rejuvenating and revitalizing treat with their personalised treatments. Those treatments include acne treatments, acne scar treatments, laser treatment, body contouring, laser hair removal and many more.
Conclusion
We hope that our article will be useful in guiding you to make an informed decision when it comes to finding the best clinics to remove those pesky moles.
Do you have any reviews and comments to share regarding our choices for the best clinics for mole removal in Singapore?
While SBO's main goal is to support our local businesses, you are free to give any feedback or and anonymous sharing regarding your experience with the listed clinics for mole removal in Singapore.
Explore More Content