10 Best Lip Fillers in Singapore to Look Youthful [2023]
Find the 10 best lip fillers in Singapore for a lip-smacking good look!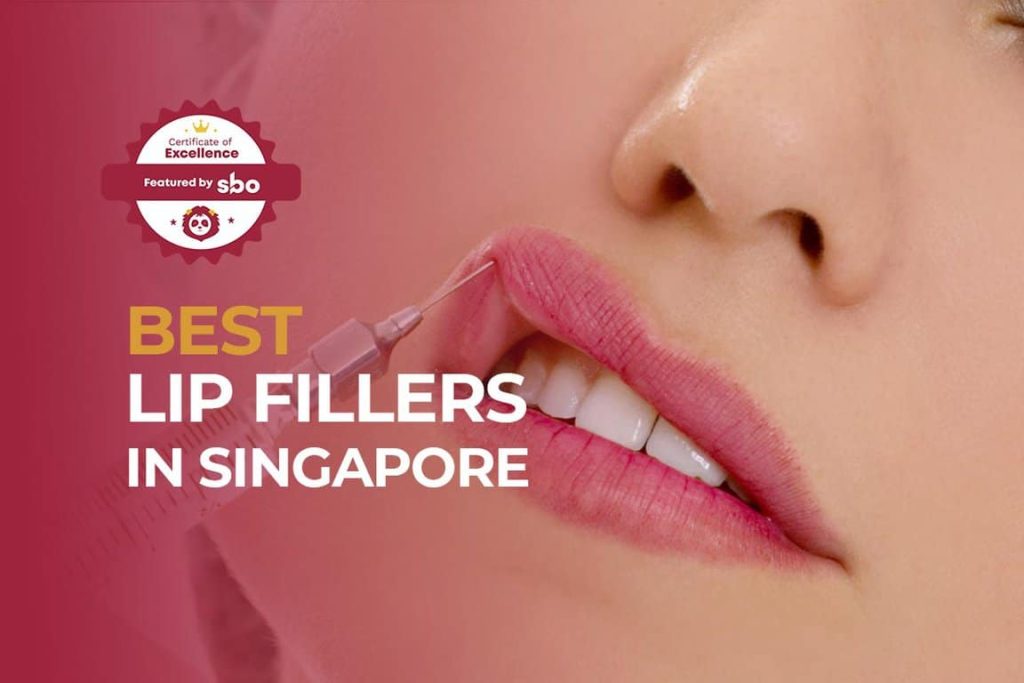 Always wished for plumper lips to look more attractive?
Lip fillers are a type of cosmetic treatment that plump up your lips while brightening, moisturising, and reversing the ageing process. As a result, it helps your lips look fuller and help you to look younger.
Sometimes, it is also used to correct an overly thin lower or upper lip.
You can even correct a minute curl at the corner of your lips with a lip filler. This highly popular procedure in South Korea gives you a natural smile that is highlighted at the corners of your mouth.
Knowing that this is a facial treatment, where should you go to get someone who is reliable and trustworthy to perform it for you?
Let's find out with the 10 best lip fillers in Singapore!
1. Zion Aesthetic Clinic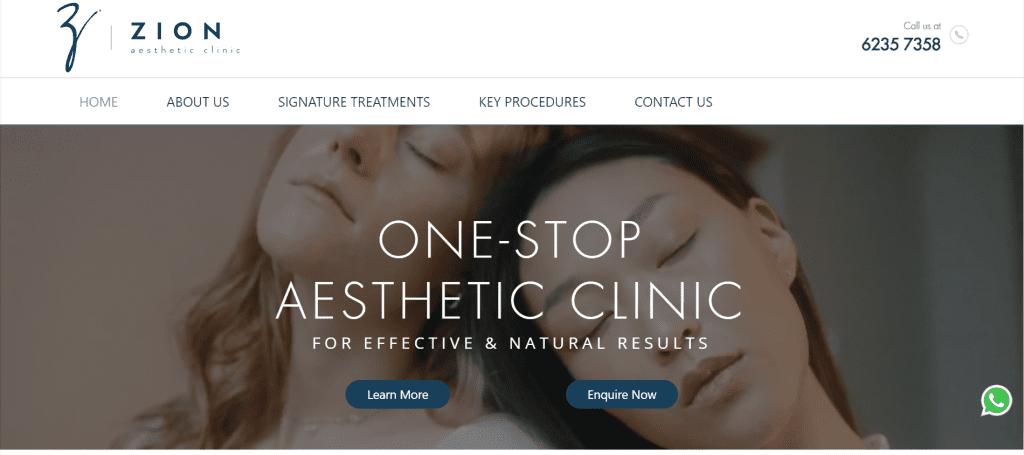 Zion Aesthetic Clinic is led by aesthetics practitioner Dr Ng Hong Yi, and it provides a full suite of treatments that range from medical facials to machine-based treatments, lasers and injectables.
Dr Ng has been active in training and educating doctors in the region under an international aesthetics chain. He believes that it is of the highest importance that an aesthetic clinic practice conforms to medical ethics.
It is also important that it carries out treatments backed by scientific evidence.
Here, it uses a lip plumping laser called LipLase to stimulate collagen production and create a natural look.
2. Lux Medical Aesthetic Clinic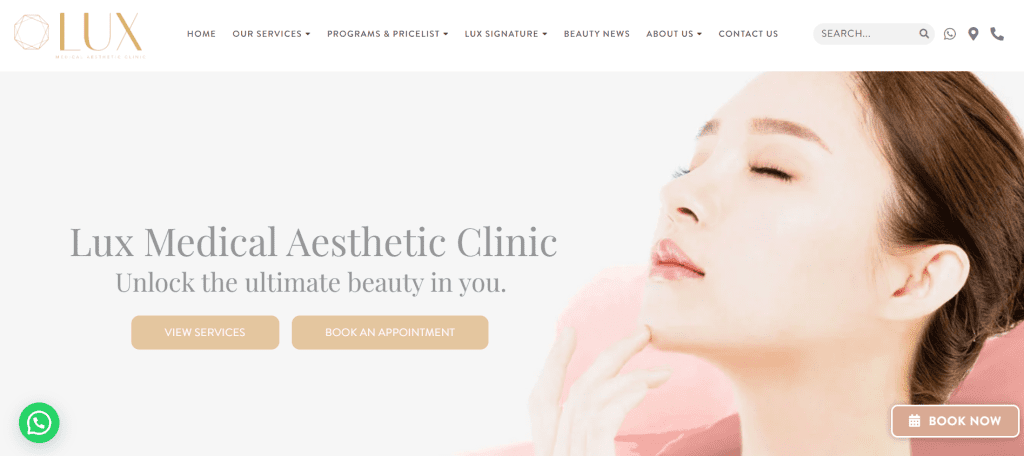 Lux Medical Aesthetic Clinic is managed by Dr Kellyn Shiau, a trained medical practitioner who firmly believes in offering evidence-based medical treatments.
She has plenty of experience in practising medicine in leading restructured hospitals and even Raffles Medical Group. Dr Kellyn is also adept at a wide range of aesthetic procedures and is fully certified as well.
The clinic offers an injectable lip filler where a soft lip filler will be injected into the lips. Each procedure can last up to 5 to 9 months.
3. Cutis Medical Laser Clinics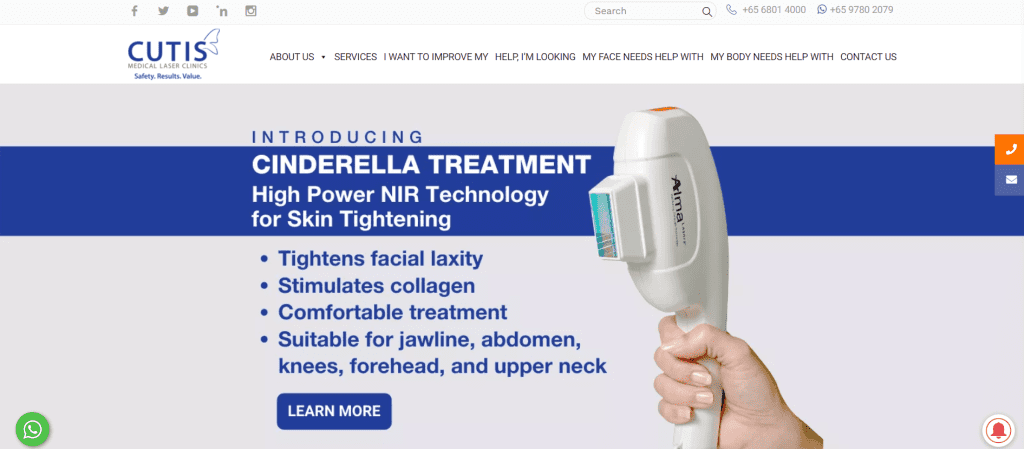 Cutis Medical Laser Clinics is helmed by a Harvard-trained physician who reviews published clinical data before incorporating the treatment into the system.
The clinic uses a patient-centred approach, first using a special skin analysis to determine areas of improvement. It also uses US FDA-approved products to give its customers the assurance and peace of mind they look for.
You can choose from injectables or other effective treatments for your lip fillers, like the:
Dermapen-4™ Microneedling and DERMAPEN MG Collection™
JUVÉDERM® Dermal Fillers
4. Halley Medical Aesthetics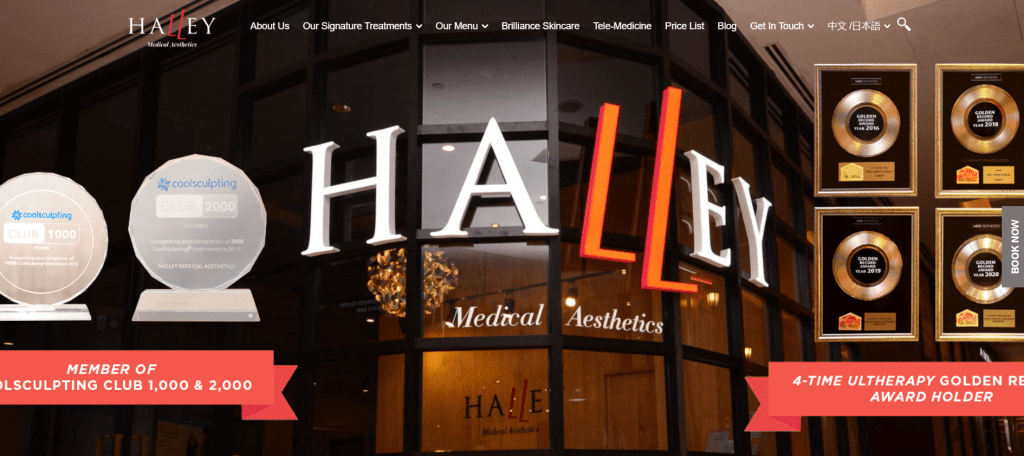 Named after Halley's Comet, this unique aesthetics clinic wants you to be stunning and unforgettable.
The team behind it puts its heart into searching for and delivering treatments that are optimised for every patient. It is headed by 2 passionate doctors, Dr Terence Tan and Dr Mark Lim.
The clinic has also been given awards throughout the years, with the doctors being members of different boards and committees. It uses different dermal fillers that are suitable for a variety of facial parts, including the lips.
5. Nu.Reflections Medical Aesthetics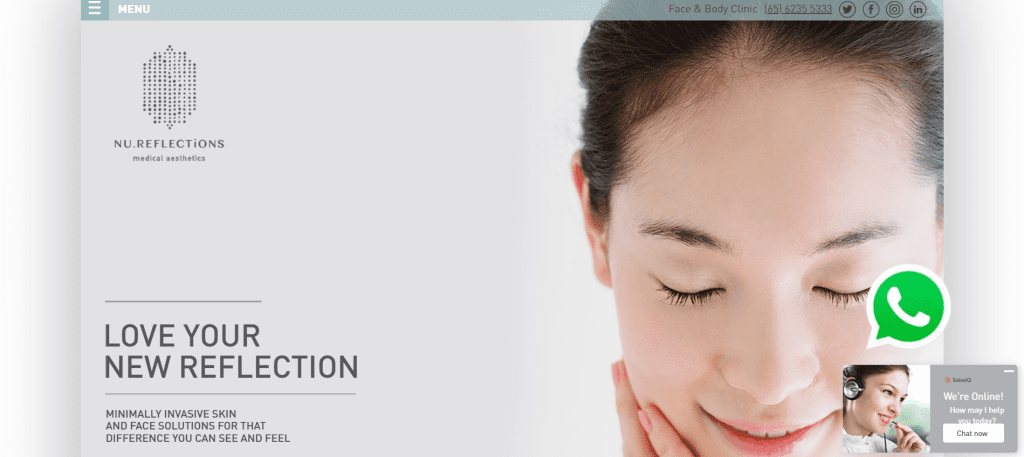 As a fully registered medical aesthetics clinic, Nu.Reflections is committed to natural-looking beauty, managed through minimally invasive solutions.
Since its inception 20 years ago, it has helped more than 10,000 patients with its signature approach, including over 20,000 successful botox and filler injections. Nu.Reflections also strive to create harmony in your features, helping those who seek natural beauty.
You can find a wide array of treatments targeted at different parts of the face.
6. Radium Medical Aesthetics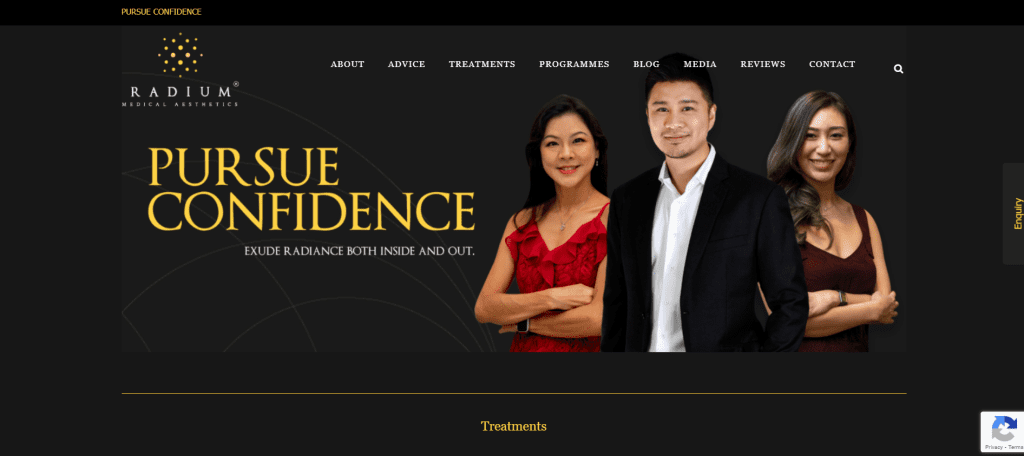 Aesthetic clinic Radium Medical provides non-invasive, FDA-approved medical aesthetic treatments.
These treatments are aimed at helping you to look and feel better to become the best version of yourself. This customer-centric clinic dedicates itself to delivering exceptional customer service.
Rest assured of safe and certified treatments with a team that is committed to staying updated with the newest medical technology.
There are also plenty of lip filler options that you can choose from!
7. Kowayo Aesthetic Clinic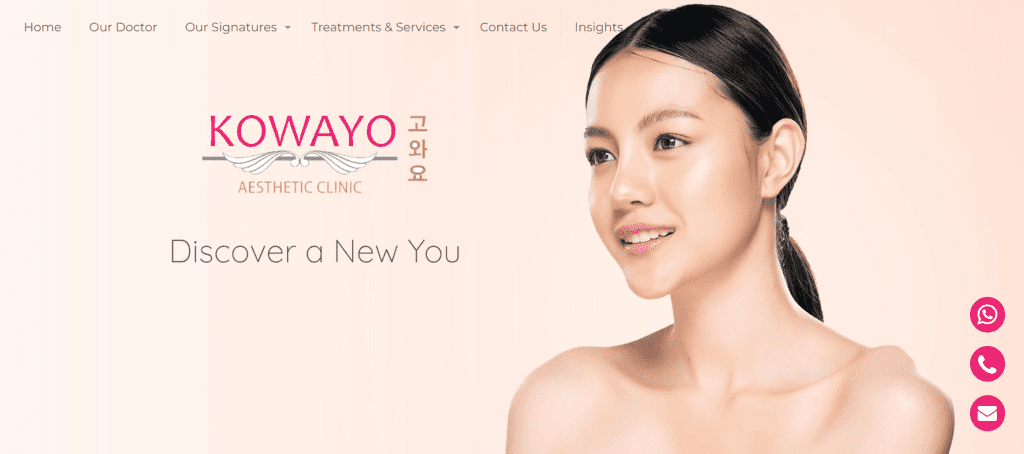 Kowayo refers to being pretty in Korean.
This aesthetic clinic is inspired by stunning individuals walking down the streets of Seoul's upscale Gangnam district.
The founder, Dr Wong Kee Seng, is driven to introduce cutting-edge treatments in Singapore. There are 3 key factors in its practice:
Effectiveness
Affordability
Safety and comfort
Here, they provide a few types of lip fillers you can pick from, depending on the one that is most suitable.
8. Mizu Aesthetic Clinic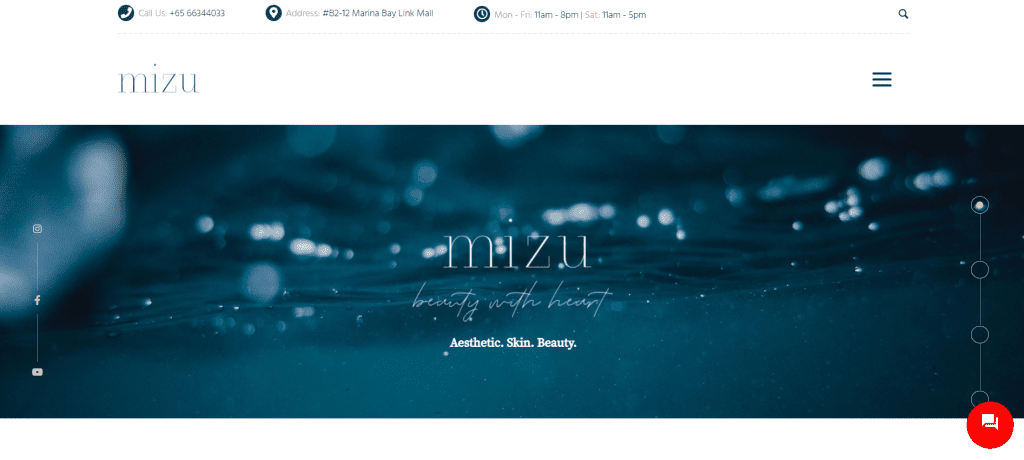 Mizu is an aesthetic and beauty clinic located conveniently in the Marina Bay Financial District.
It has a good variety of aesthetic and medispa services to choose from. It regards high-quality treatments with great importance, customised to every unique patient. In addition, it is proud to be trustworthy and attentive to its patients' needs.
At Mizu, it wants to help you feel and look your best. It believes that it is a commitment that you need to take to look good.
9. S Aesthetics Clinic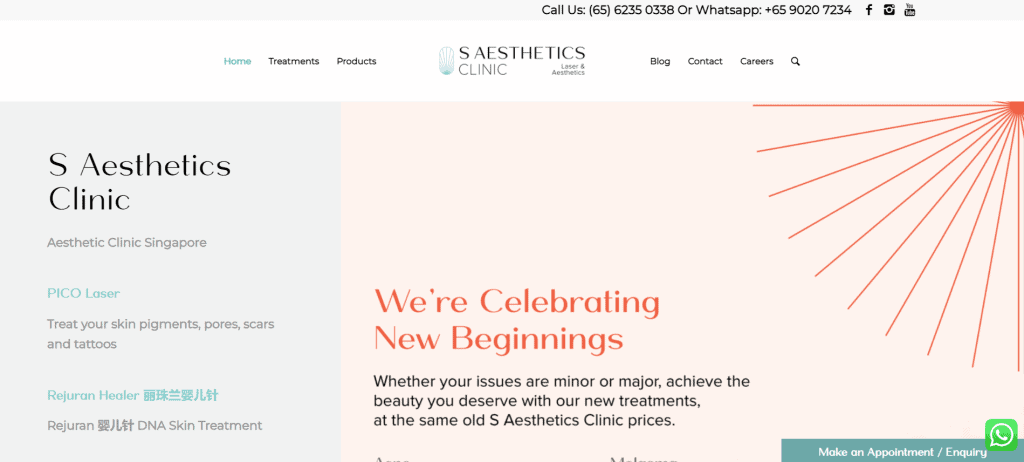 S Aesthetics Clinic believes that beauty is more than just being skin deep.
This reliable skincare clinic has earned the trust of its customers with expert dermatologists who can determine and treat various skin conditions.
Its trained therapists are also fully capable of performing modern medispa treatments with consistent and holistic methods. Every individual is going to be treated with a unique touch with fully accredited doctors.
10. Illumia Medical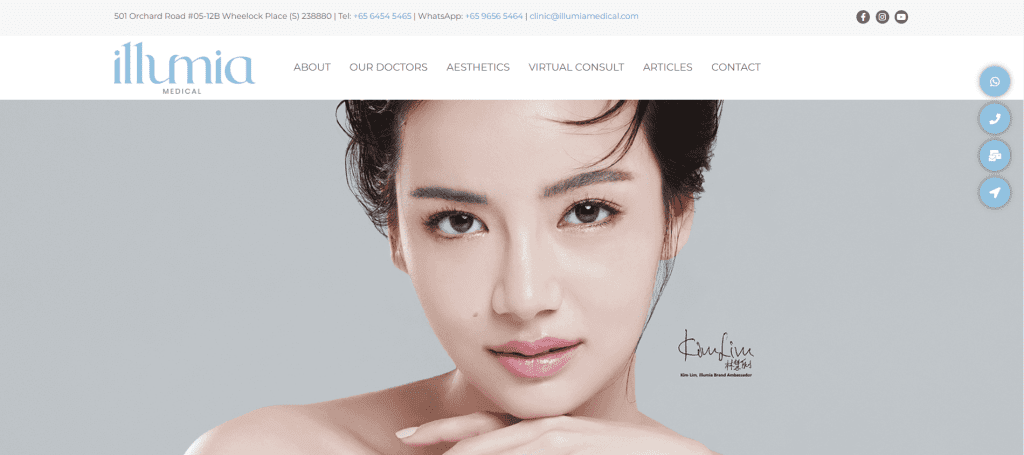 At Illumia, its treatments are carefully meant to boost your appearance with its philosophy of natural-looking beauty.
This modern medical aesthetics centre strives to go beyond its limits to attain high standards and performance. Its doctors have come up with a collection of treatments aimed to transform patients with self-developed technologies.
It selects good technologies from all over the world using ideal ingredients. The hyaluronic lip fillers it offers are designed to enhance the volume and look of your lips.
Conclusion
Do you have any reviews and comments to share regarding our choices for the best lip fillers in Singapore?
While SBO is committed to supporting our local businesses, we welcome any feedback and anonymous sharing regarding your experience with the above-listed best lip fillers in Singapore.
We hope that this guide will be useful in helping you to make a better decision when it comes to finding the best lip fillers in Singapore.
Explore More Content