10 Best Eyebrow Embroidery in Singapore to Your Eyes [2023]
Get your brows on fleek with these 10 best eyebrow embroidery in Singapore.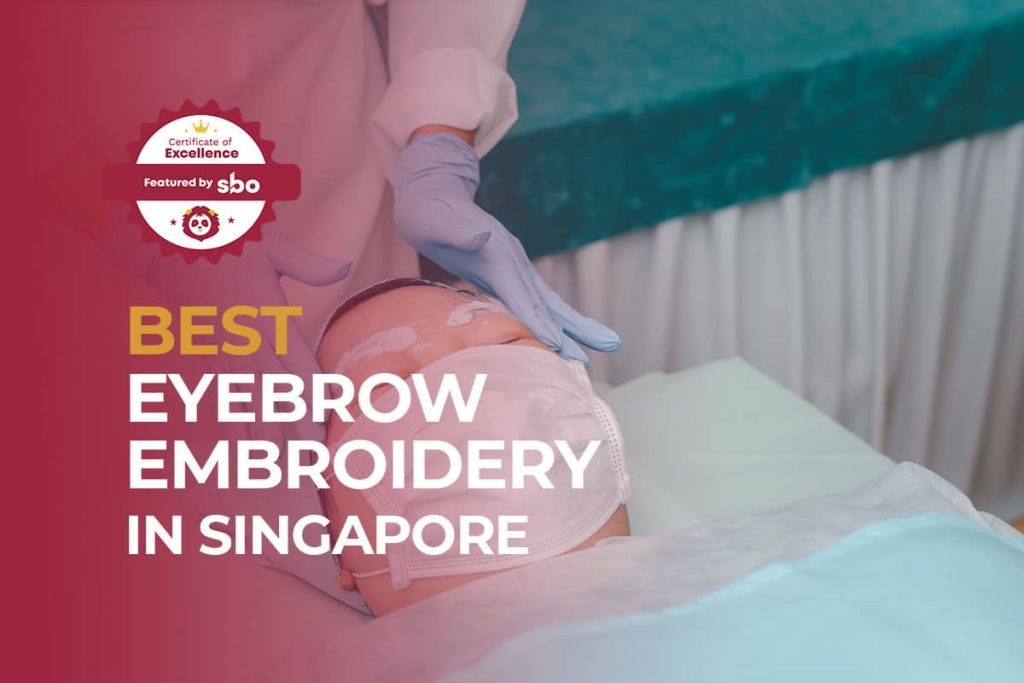 Imagine that your eyebrows didn't exist: the difference would be substantial and striking.
Your eyebrows are a distinctive facial feature that has a huge defining effect. Exquisitely sculpted brows shape the face and enhance the appearance of the eyes.
Eyebrow embroidery is a semi-permanent brow procedure that helps create different types of ideal brows. These brows are typically fuller, finer and exhibit a natural look.
Get the brows you desire with these 10 best eyebrow embroidery in Singapore today!
1. Browtisan
Brows seem crooked, too sparse for your liking, or have mismatched lengths?
A luxurious, award-winning aesthetic facial grooming haven in Singapore, Browtisan helps to solve your brow woes! Sign up for a pampering session at its tastefully designed outlets to relax while its aestheticians work their magic.
Browtisan allows you to choose from a wide variety of brow types you want, including the 6D Natural Brow, Combination Korean Brow, and Gradient Brow.
The reviews compliment the aestheticians' expert skills, professionalism and comfort.
2. Jo Artysan – The Brow Specialist Singapore
When most customers originate from referrals and word-of-mouth, you know you've scored an eyebrow embroidery place that's worth returning for.
From Vanilla Luxury's Best Eyebrow Embroidery & Microblading in Singapore award to Daily Vanity's esteemed Readers' Favourite 2020 Lash & Brow Treatments accolade, Jo Artysan has all these awards lined up ready to impress.
Its brow specialists are trained in distinguished international academies and possess various professional awards. They're also always on the ball by staying updated on the latest industry standards and technology.
Enjoy transparent and upfront pricing getting your brows beautified in its elegant and pleasing beauty parlours, as the reviews compliment.
3. SleekBrow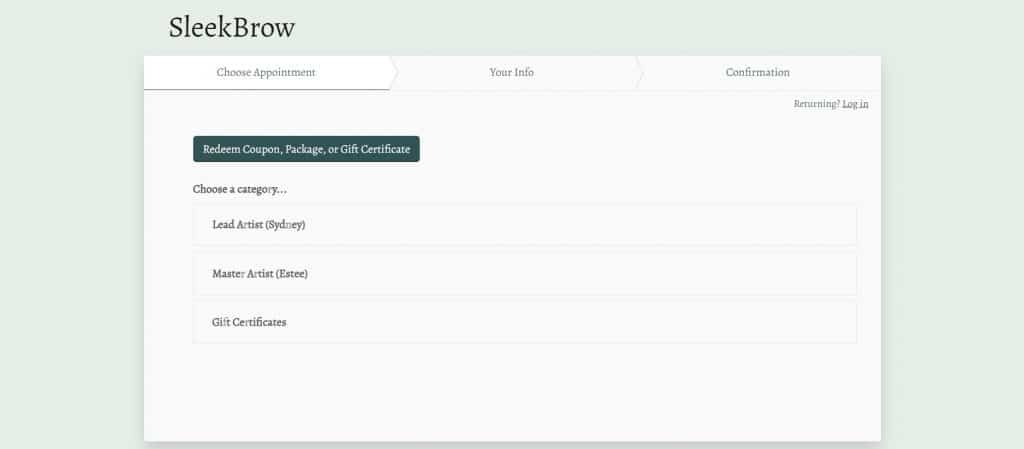 The home-based business scene is undoubtedly booming with beauty-related services taking the frontline. SleekBrow is a home-based business situated in a condominium just two minutes away from its nearest MRT.
Services start from $400 for the Misty Eyebrow Embroidery that lasts 3 hours. This is recommended if you're it's your very first embroidery experience and you're wide-eyed in wonder!
Returning customers can refresh their eyebrows from $250 onwards or attend a first touch-up session at $50. Reviews talk about its consultative-based approach where the brow artists will ask key questions to determine your preferences and the appropriate brows to implement.
4. Perfect Beauty Brow House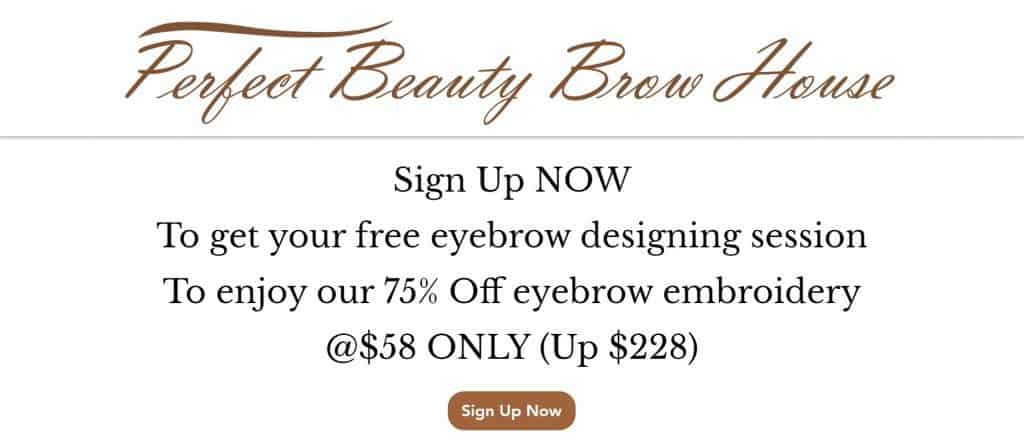 Armed with a team of trained brow specialists, Perfect Beauty Brow House knows what you want – and don't want.
This means painless procedures and brows that'll blow your mind away. Every eyebrow embroidery process starts with brow designing, a key part of this skill that can make or break the result.
Put yourself in the safe hands of trusted experts who are both patient and meticulous. Plus, it uses only Korea-based, organic colour pigmentation products.
Look at the reviews and you'll find plenty of praise for its satisfying service, painless experience and natural results for that "no makeup" makeup look.
5. The Brow & Beauty Boutique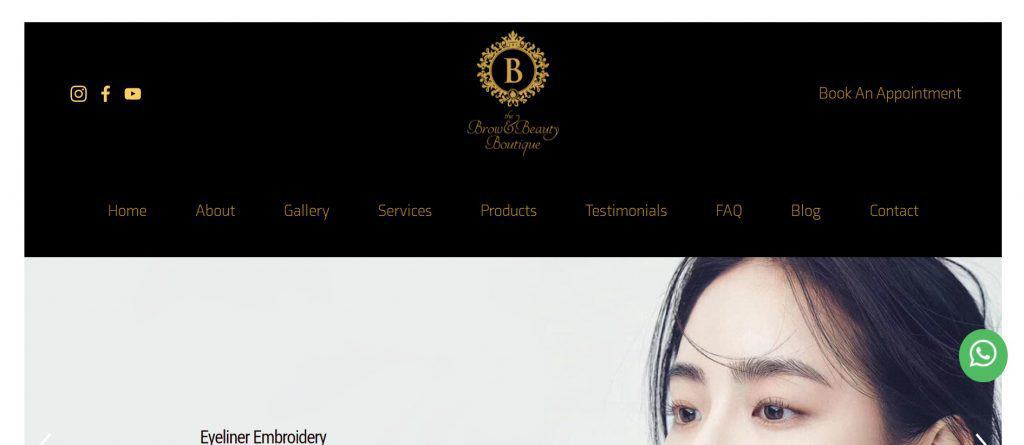 "Eyes are the window to the soul", and the eyebrows help to emphasise it.
The Brow & Beauty Boutique is an eyebrow embroidery specialist that has gained a firm following in the local beauty scene. It has also been patronised by a slew of Singaporean beauty bloggers and influencers, the likes of which include Tammy Tay and Berlin Ng.
Its expert aesthetician has been trained in South Korea, Singapore and China by world-class aestheticians. Some eyebrow embroidery services it offers include hybrid brows and microblading. Expect the entire process to finish within 40 minutes!
The reviews reveal that the staff's professionalism and patience deserves a thumbs up. If you shun pushy salespeople, this is the place to be!
6. JPro Beauty – Brow. Lash. Nail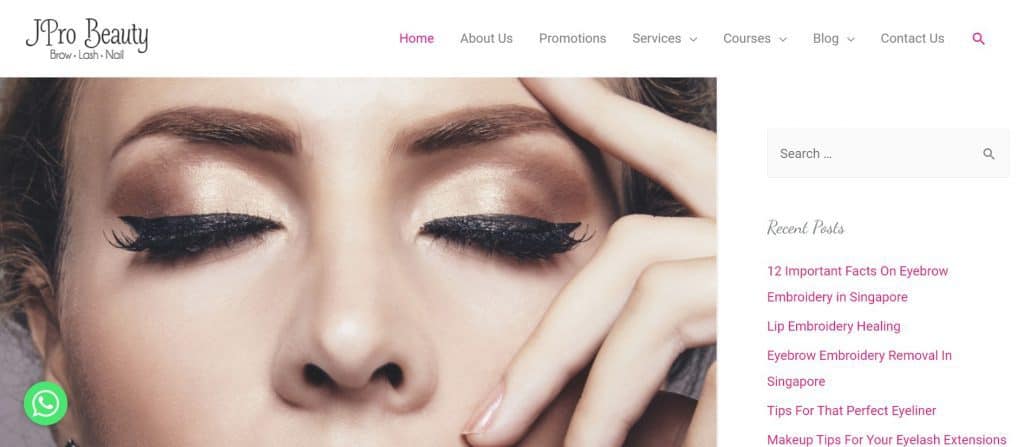 A home turned brick and mortar beauty salon, JPro Beauty is your homely neighbourhood eyebrow embroidery provider.
With a place in the list of Singapore's best eyebrow embroidery salons, it holds its own against other bigger competitors. JPro Beauty specialises in microblading and shading to create natural-looking brows.
Every eyebrow embroidery package comes with a touch-up session you can complete within the first 6 months. Gentlemen, you can also book a slot here to tidy your brows!
It uses the latest tools and technologies in both embroidery techniques, experienced artists and high-quality products that suit all skin types. Reviews applaud the detailed service and affordable prices!
7. Isabella Aesthetics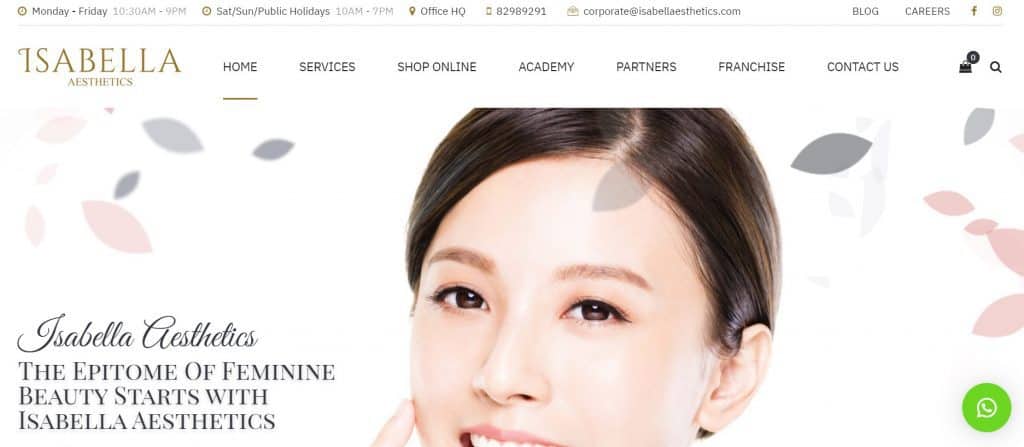 As an acclaimed beauty concierge with extensive beauty treatments and services for the picking, Isabella Aesthetics continuously delivers the newest beauty techniques available worldwide.
In particular, it offers Korean-based beauty services – not surprising, considering the hype over this country's beauty industry. This includes the cutting edge Korean Suji Microdotting Eyebrow Embroidery and Korean Spin Roller Technique Eyebrow Embroider techniques.
It also uses plant-based semi-permanent pigments that are carefully chosen after a strict selection process. Each customer is also given a customised brow design that is best suited for the different facial characteristics.
Indulge in a satisfying and personalised experience where you'll bask in comfort from start to end, just as the reviews say.
8. Lash Inc SG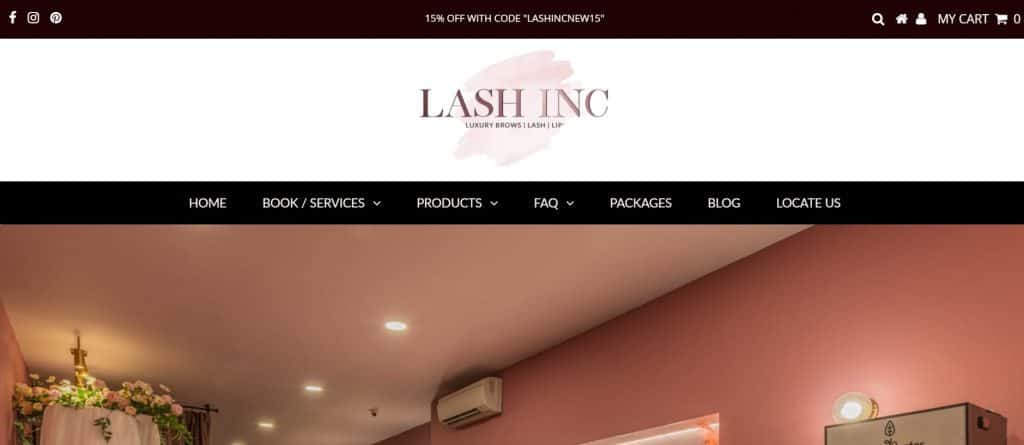 Local luxury eyelash extension and eyebrow embroidery salon Lash Inc SG may have joined the entered the picture just 2 years ago, but it has already established itself as a fierce competitor.
The salon has a team of skilled and certified beauticians that use premium quality products. Each eyebrow embroidery service is individually catered to accompany your lifestyle and bring out the best of your natural features.
Brow consultation and service is priced at $80, and brow embroidery costs upwards of $228.
Be open about any existing skin condition you have that you think may affect the procedure! The reviews say that you can conduct a patch test to assess for potential allergic reactions, and the beauticians go the extra mile to make sure you're cool and comfortably.
9. J.lashes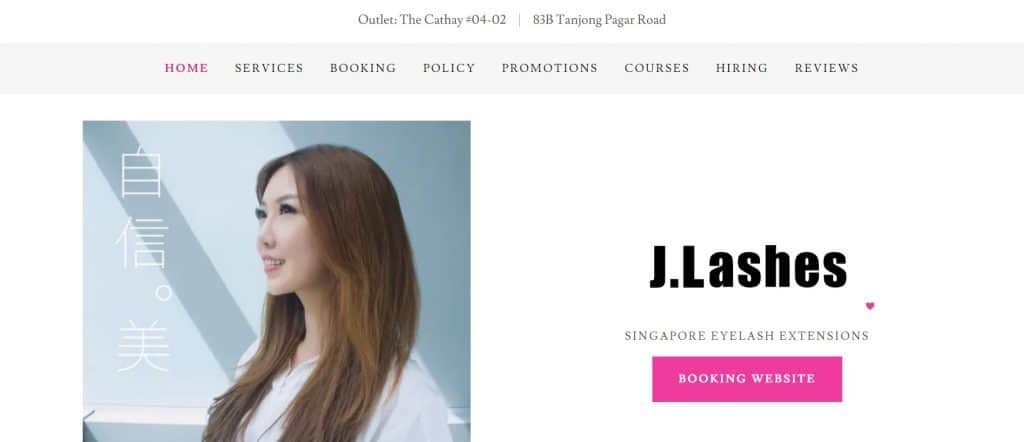 J.Lashes understands the role your face plays in determining the best brows to highlight it. It isn't a "one-size-fits-all" strategy, but truly finding the design that suits you the best.
Its therapists are trained to engage in consultations and ask crucial questions to understand the kind of eyebrows that will complement the shape of your face and your inherent personality.
Bask in a painless 3-hour-long experience in the hands of expert professionals where Korean microblading and microshading techniques will be used. The package costs $800 and includes one touch-up within the first 3 months.
Customer reviews describe J.Lashes as their go-to beauty parlour and rave about its detailed and gentle therapists!
10. DR. LASH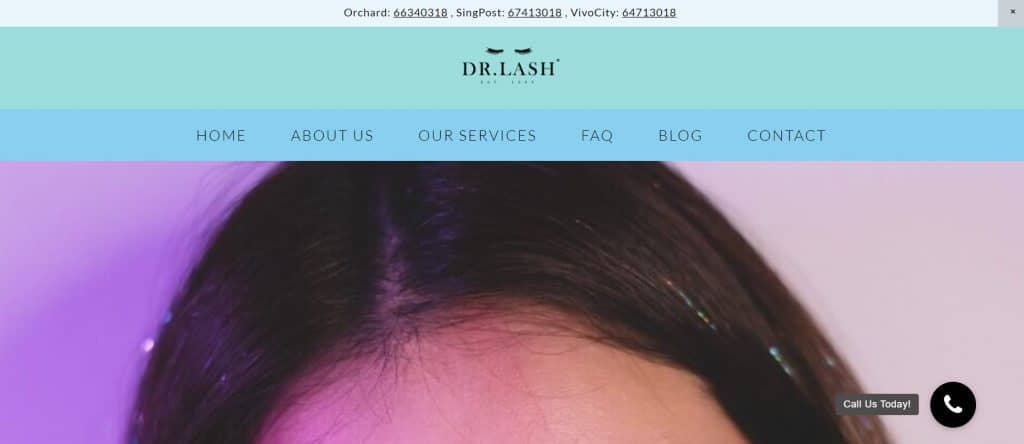 DR. LASH's eyebrow embroidery treatments are brilliant and bold. A place where the smallest details matter, this leading eyelash salon delivers customer-centric services specially designed to give the best results.
Let their in-house artists conceptualise and design a brow best suited for your face. They will first assess your facial features before using their creativity to craft customised brows.
Experience minimal pain and discomfort, and take a power nap for the transformation to happen. Wake up to natural and breathtaking brows that'll give your face that added glow.
Reviews commend the eyebrow therapist for her skills and professionalism. Book your appointment to secure a slot at this popular provider today!
Conclusion
Do you have any reviews and comments to share regarding our choices for the best eyebrow embroidery in Singapore?
While SBO is committed to supporting our local businesses, we welcome any feedback and anonymous sharing regarding your experience with the listed eyebrow embroidery providers in Singapore.
We hope that this guide will be useful in helping you to make an informed decision when it comes to finding the best eyebrow embroidery in Singapore.
Explore More Content