10 Best Cystic Acne Treatment in Singapore to Help You Face Your Fears [2023]
Acne woes hitting you hard in the face? Find these 10 best cystic acne treatment in Singapore to help you handle it!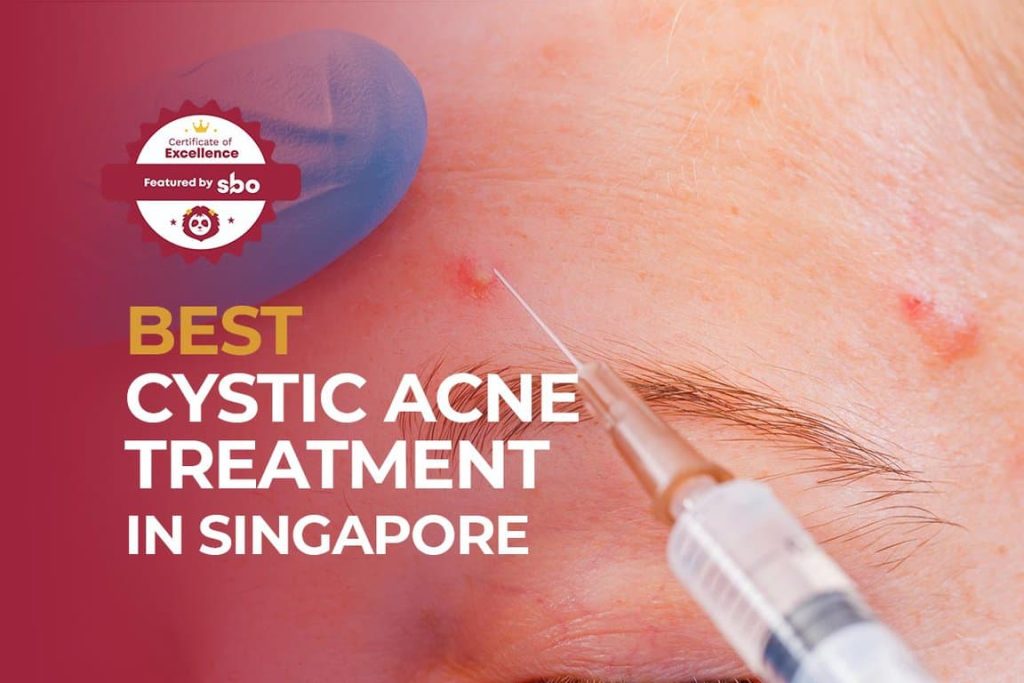 Pulling a long face at that new pimple that just turned up a day before your important event?
You're not alone.
Acne has plagued humans for hundreds of years, and having red, angry breakouts can lead to negative psychological effects that may affect our confidence as well. Acne is categorised into different types depending on its characteristics and severity.
The most severe type of acne is cystic acne. This happens when cysts develop deep below your skin, trapping things like dirt and bacteria as a result. Cystic acne is identifiable by its:
Huge size
Tenderness
Redness
Huge pus-filled cyst
Big white bump
Because of its severity, over-the-counter treatments aren't typically sufficient to fix them. This means that you must seek a dermatologist for help. There are plenty of clinics that treat cystic acne in Singapore – where do you go for a reliable and trustworthy solution?
Find out as we go through this list of the 10 best cystic acne treatment in Singapore.
1. Sozo Aesthetic Clinic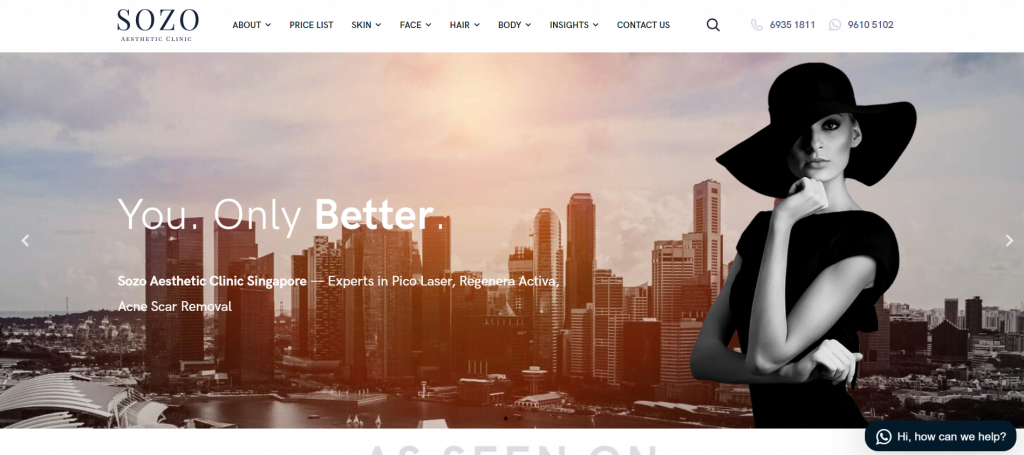 Sozo is led by Dr Justin Boey, its Medical Director whose primary interests lie in facial aesthetics and hair loss.
Sozo focuses on treatments for modern-day people via treatments that boast speedy recovery and little downtime. It welcomes you on an individual basis to bring out the best in you not as a patient, but as a unique person.
It is proud to be the earliest clinic in Singapore and the Southeast Asia region to provide Lutronic's PicoPlus, a multi-wavelength Picosecond laser. This is a revolutionary laser machine that performs non-surgical and non-invasive skin treatments to combat a wide range of skin imperfections.
Sozo's treatments cover an extensive selection across the skin, face, hair, and body.
Some of its cystic acne treatment options are:
Lasers
Oral medications
Anti-acne injections
Cyst drainage
Medical skincare and facials
2. The Clifford Clinic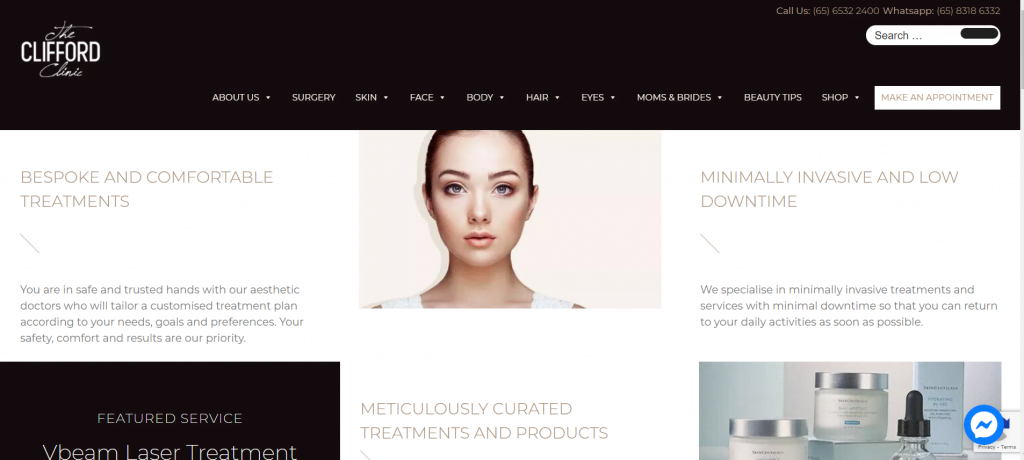 The Clifford Clinic comprises a group of 4 talented doctors.
Together, they have over 40 years of experience in the field, with ample understanding of your everyday aesthetic woes. Its goal is to provide natural results with minimal downtime in the hands of professionals you can trust.
Apart from highly trained doctors, The Clifford Clinic also uses cutting-edge technology to assist them in their treatments. Since cystic acne requires a different type of treatment method unlike others, the clinic offers these as a solution:
Pore treatment
Oral therapy
Skincare and facials
Lasers
3. APAX Medical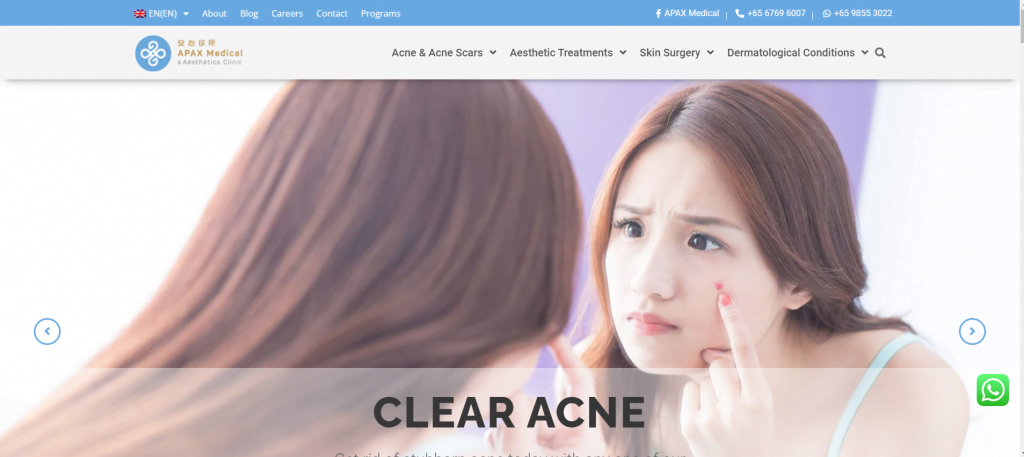 APAX Medical isn't just about amazing treatments and products, but the continual pursuit of integrity and empathy with cost-effective treatments for everyone.
It has forged a reliable reputation and emphasises on treatments for advanced acne care, skin surgery, and cosmetic dermatology. Armed with the idea that only the best treatments create gentle and natural results, the clinic is dedicated to delivering the best results through detail and precision.
It is led by Dr Moses Ng, the director who has key interests in acne-related treatment and management.
APAX Medical has these cystic acne treatment options:
Oral retinoids
Cyst drainage
Laser removal
Intralesional anti-inflammatory injections
4. My Cozy Room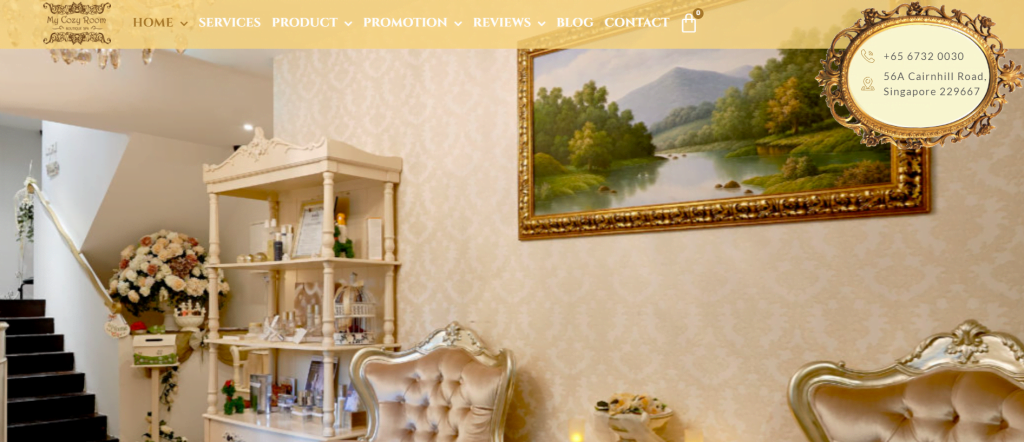 My Cozy Room's founder built her business with the goal of establishing a facial boutique spa you can trust.
After years of delivering stunning results, and opening new outlets one by one, it still conforms to its beliefs from Day One. It aims to support your skin to achieve instantaneous and long-lasting results created by mixing quality procedures and products.
My Cozy Room's professional therapists are fully certified with the world's leading qualifications to provide personalised services. It only uses products from world-renowned German skincare labels BABOR and BeKind.
Some of its popular acne treatments are:
Premium Anti-acne LED Facial
Ultimate Maskne Freeze Facial
Oxygen Purifying Facial
5. Caring Skin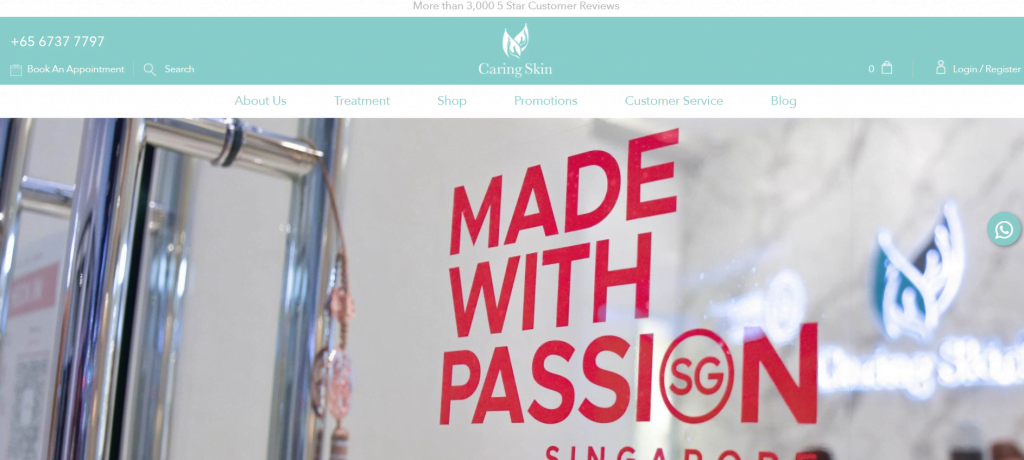 Caring Skin is a facial spa that does it the au-naturel way.
It uses plant-based ingredients and combines them with modern technology to combat skin troubles of both men and women. Look forward to a pleasant experience where you'll be well taken care of by its team of professional estheticians.
Caring Skin uses an advanced technology analysis machine to create your unique skin profile before it decides on the best treatment method to use. With sincere and genuine service without any unpleasant hard-selling tactics, many clinics are so notorious for, Caring Skin has carved out a reputable name for itself in the industry.
There are plenty of acne treatments to pick from at Caring Skin:
Acne Clear Nano Protector
Light Wave Therapy Treatment
Plantomer Soothing Treatment
6. Eeva Medical Aesthetic Clinic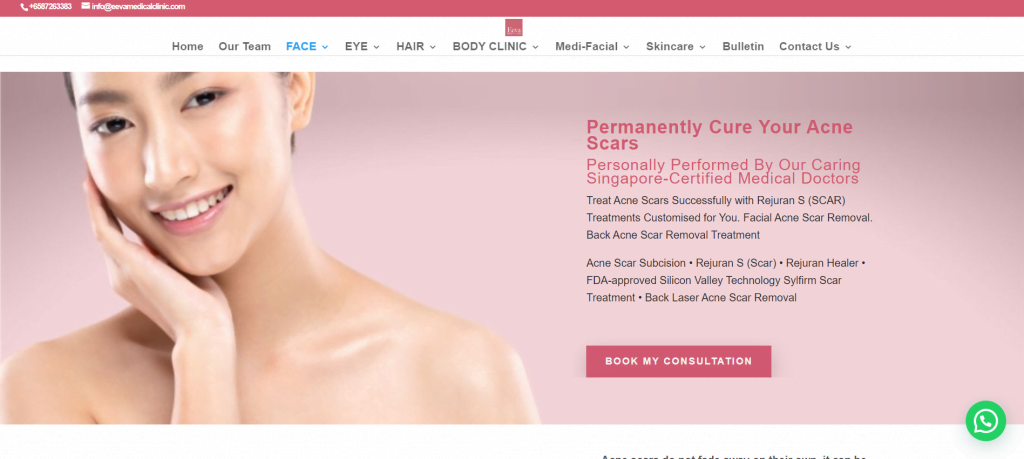 Eeva Medical's doctors believe in going above and beyond.
Machines and methods are but tools that cannot replace genuine care and professionalism. When you engage them to help you deal with your cystic acne worries, expect a listening ear that truly cares for your troubles and wants to help you resolve them.
Enjoy the all-rounded and tailored approaches that involve customised and proven treatments, as well as clinically approved medications. The doctors have a combined experience of 40 years in the industry, and they use a range of treatments like these:
Laser treatment
Acne peel treatments
Facials
7. Edwin Lim Medical Aesthetic Clinic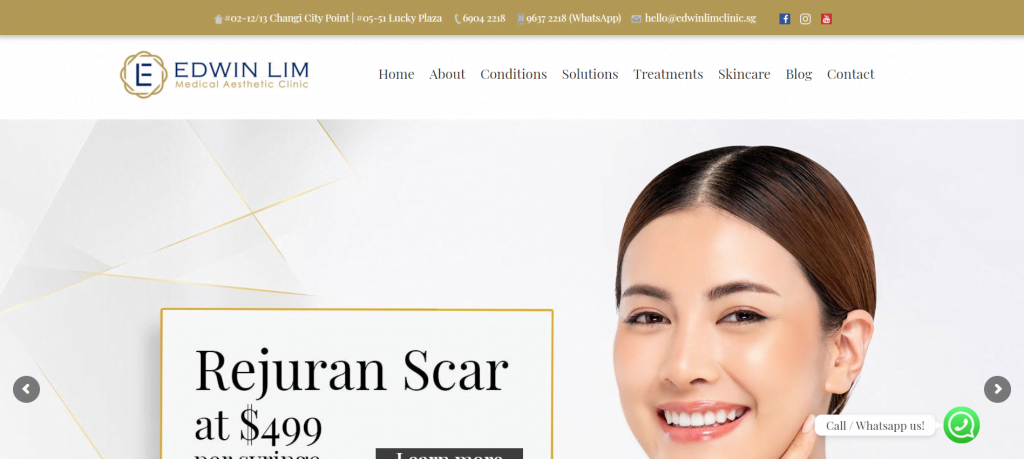 Dr Edwin Lim holds prestigious medical qualifications both locally and overseas.
Having treated many dermatological skin problems, he provides a vast number of medical aesthetic solutions. The clinic uses advanced technology to achieve ideal and lasting results with little to no discomfort and downtime.
Apart from cystic acne, Dr Edwin Lim also offers anti-ageing, pigmentation, acne scars and facial enhancement solutions. Some acne treatments you can expect to find here are:
Lasers
Cortisone and antibiotic injections
Laser peels
Facials
8. One Face Clinic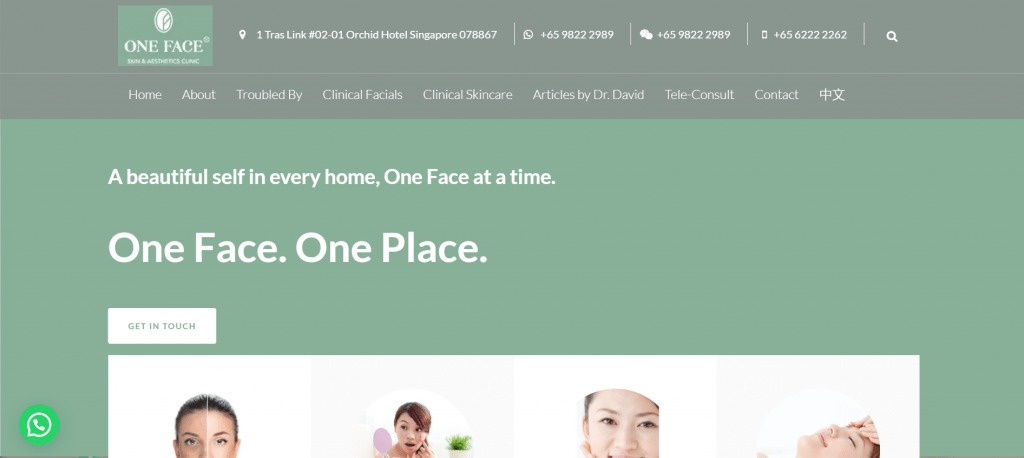 The Face Clinic is managed by Dr David Ng, an expert aesthetic doctor who has performed more than 30,000 lasers and treatments.
He specialises in treating skin conditions that commonly plague Asian women and men like acne, ageing and pigmentation. Dr Ng has also treated customers from the likes of Japan, South Korea, and Mongolia.
Supported by a team that provides holistic medical aesthetic services and skincare treatments, The Face Clinic is suited as a result-driven haven where patients are at the core of its work.
Treatment for your cystic acne is divided into 3 parts, starting from a facial assessment and plenty of advice and guidance to help you make an informed choice.
9. Harmony Aesthetics Clinic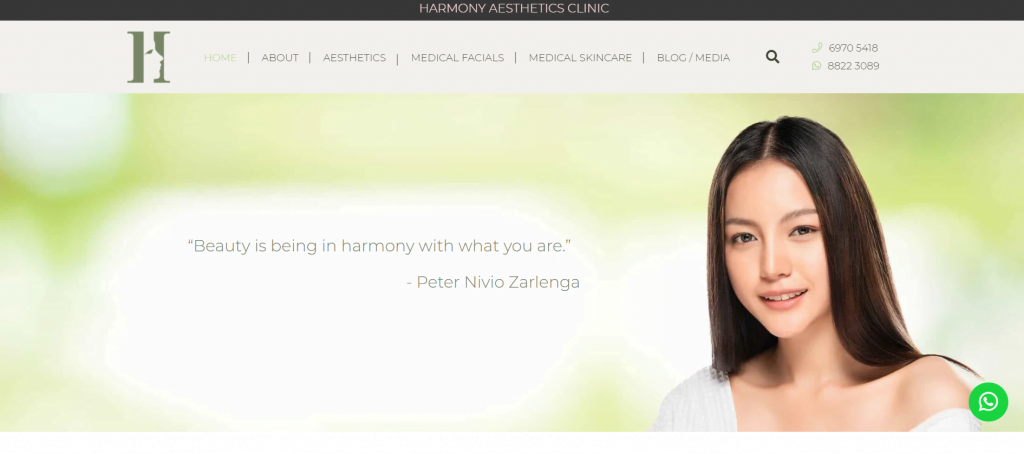 Harmony Aesthetics goes by its 3 principles: harmony, balance and unity.
It strives to raise every individual's unique facial attributes and combine them to exist in harmony. It uses the latest technology to maintain skin balance. Harmony Aesthetics is led by 4 inspirational doctors who are highly experienced in their fields of specialisation.
Put yourself in their reliable hands and choose from a large variety of services that target acne problems, the face, neck, eyes and more. Here are some treatment methods used for acne and acne scars:
Oral medications
Lasers
Injections
10. SOG – HM Liew Skin & Laser Clinic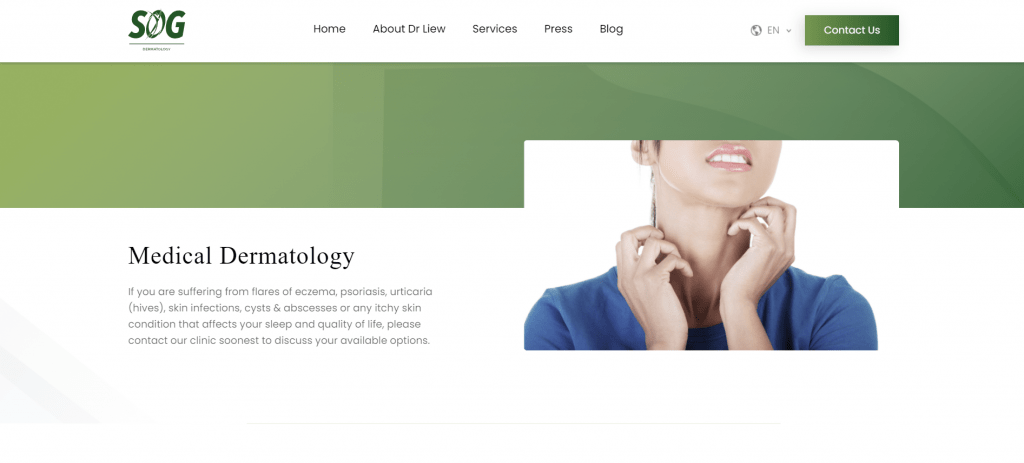 Dr Liew Hui Min heads HM Liew Skin & Laser Clinic.
A fully accredited Specialist Consultant in Dermatology with MOH and the General Medical Council in the UK, she has a particular interest in a number of specialisations, one of which is women's dermatology.
Dr Liew has amassed more than 14 years of experience in dermatology, and during her time here, she has been pivotal to the establishment of various dermatology clinics for children. At her clinic, you can get her help for acne and acne scar treatments.
Some treatment options offered are:
Antibiotics
Topical treatment
LED light treatment
Laser treatment
Skin surgery
Conclusion
Do you have any reviews and comments to share regarding our choices for the best cystic acne treatment in Singapore?
While SBO is committed to supporting our local businesses, we welcome any feedback and anonymous sharing regarding your experience with the best cystic acne treatment in Singapore.
We hope that this guide will be useful in helping you to make an informed decision when it comes to finding the best cystic acne treatment in Singapore.
Explore More Content