7 Best Aesthetic Clinic in Singapore to Make You Look Good [2021]
Find the best aesthetic clinic in Singapore to enhance your physical well being
Beauty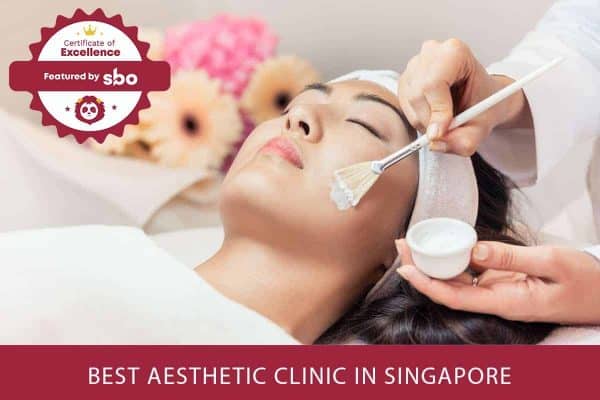 Our team at SBO.sg is committed to being a one-stop avenue to connect local businesses and consumers. We hope that our research efforts can help you save time and money by finding you the best deals without having to search around the vast world-wide-web.
Everyone on this earth wants to look beautiful. We find many ways to make ourselves beautiful whether it is having a healthy diet or using a wide range of skincare products.
While skincare products help to enhance one's beauty, finding an aesthetic clinic in Singapore allows you to get professional help to keep your skin in the best condition.
In this post, we've gathered all the necessary details including unravelling reviews and testimonials to derive a list of the 7 best aesthetic clinic in Singapore to make you look good.
1. The Ogee Clinic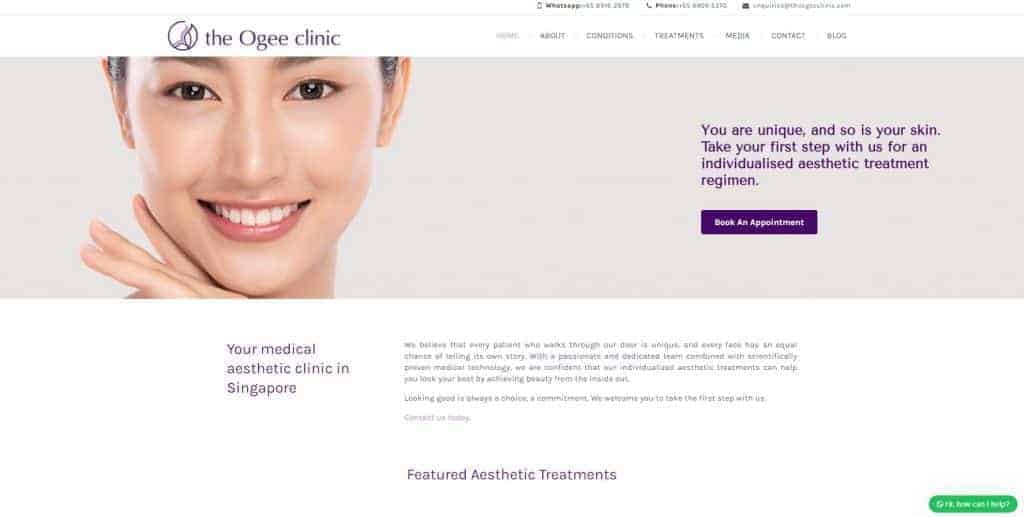 The Ogee Clinic is founded by an experienced aesthetic doctor Heng Wee Soon. He is an expert in non-invasive facial re-contouring and non-surgical procedures to treat various skin conditions. He aims to understand each patient's needs, provide accurate diagnosis and practical solutions for their problems.
The Ogee Clinic treats various skin conditions for their patients such as acne skin, dull skin tone and pigmentation. Treatments are carried out at The Ogee Clinic using a scientifically proven medical technology. These include Rejuran Healer, Lunchtime HIKO Nose Lift and Juvederm Volite Skinbooster. They are made to help patients look their best.
The Ogee Clinic also offers its own line of skincare products of various ranges. Their skincare formulations are guided by the principles of personalisation, holistic and simplicity.
The Ogee Clinic has also been featured in various media platforms such as Her World, Today and Women's Weekly.
2. S Aesthetics Clinic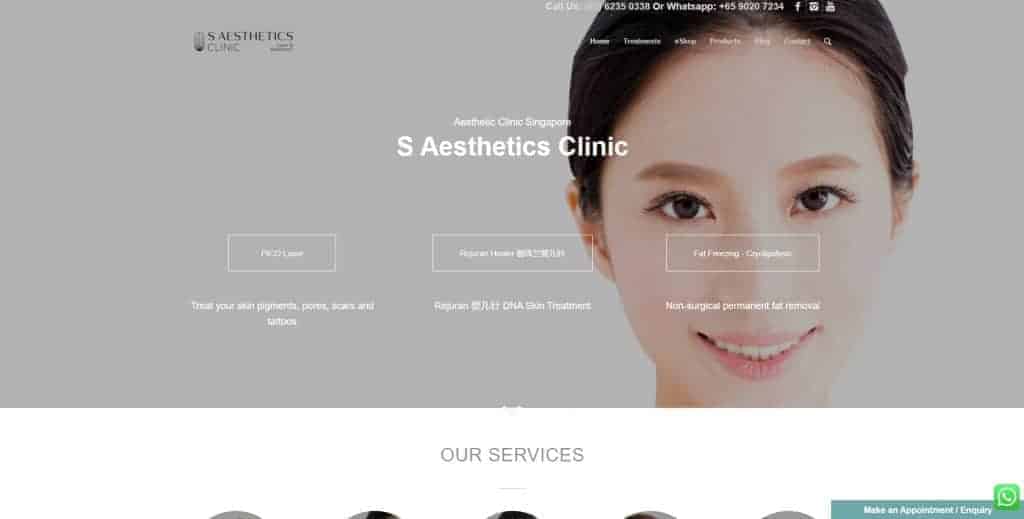 Led by leading aesthetic specialists Dr Sii Sik Liong and Dr Kwan Yuan Dong, S Aesthetics Clinic is committed to providing a holistic treatment for their patients to improve their quality of life and physical wellbeing.
S Aesthetic Clinic provide treatments for face, skin, hair, eye and body. Some of the popular treatments that they provide are PICO Laser, Rejuran Laser, and Fat Freezing (Cryolipolysis).
S Aesthetic Clinic also offers teleconsultation services to new and existing patients for free. A customised treatment plan will be prepared for patients once the consultation is done. Any medications that are required will be delivered to your doorstep and charged accordingly.
S Aesthetics Clinic also offers a range of its own skincare products for the benefit of patients.
3. ASTIQUE The Aesthetic Clinic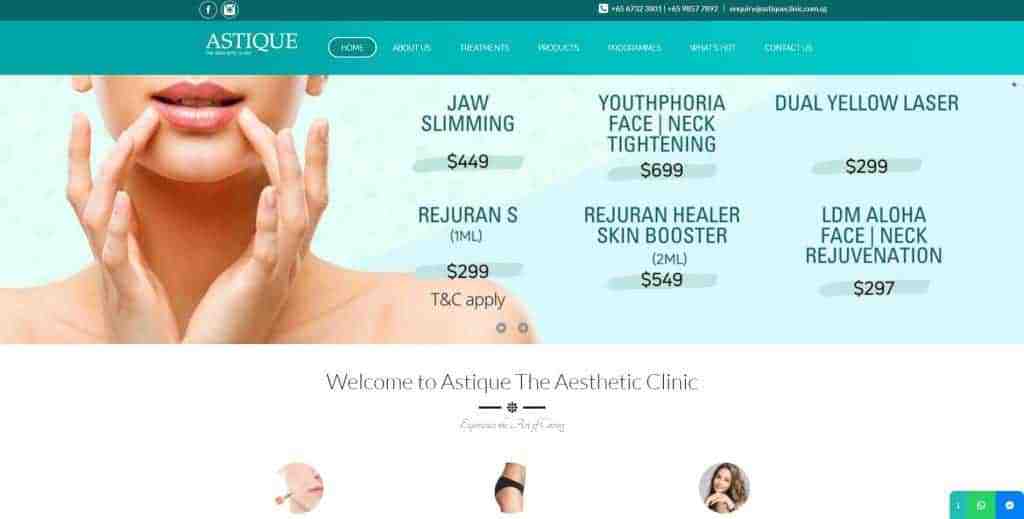 ASTIQUE is a boutique aesthetic clinic led by aesthetic doctors Celine Leong, Yong Zhi Yong and Anjum Shabeena. They believe in building a lifelong relationship with their patients and catering to their beauty needs at every stage and milestone in their life.
ASTIQUE offers various face and body treatments such as Fillers and Botulinum Toxin, Body Sculpting and Laser Treatments. They also offer various range of skincare products, mask and sunscreen that patients can incorporate into their skincare regime.
ASTIQUE also provides a WhatsApp video teleconsultation services for existing patients to address non-urgent aesthetic issues during office hours. Once the consultation is done, a customised treatment plan will be provided for them. Any medications will be delivered to their doorstep.
4. Lux Medical Aesthetic Clinic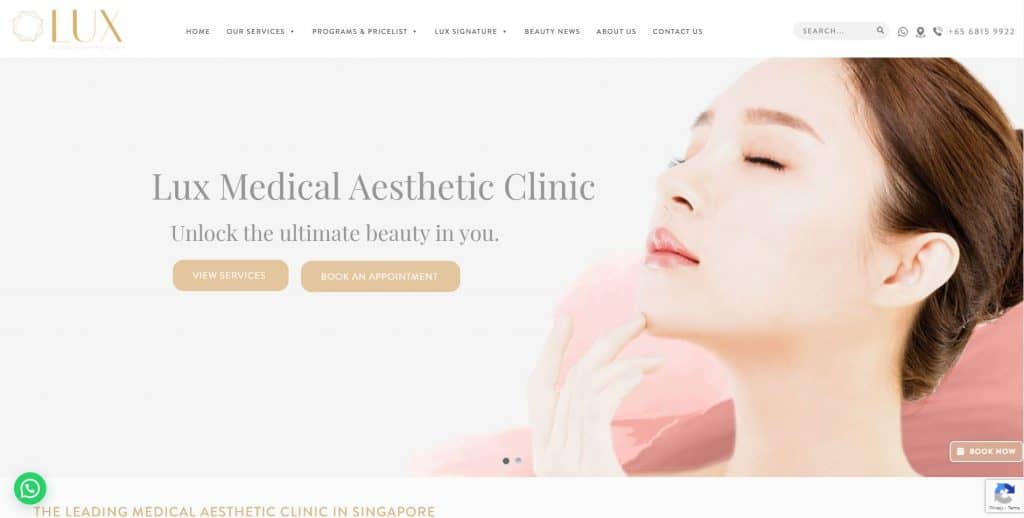 Founded by experienced aesthetic doctor Kellyn Shiau, Lux Medical Aesthetic Clinic is dedicated to creating and maintaining good skin with natural but beautiful facial enhancements.
Lux Medical Aesthetic Clinic offers various forms of aesthetic treatments for face contouring, skin, body contouring, facelift, hair and eyes. It is worth to mention its signature services: V-Shape Face Slimming, Facelift HIFU Treatment and Nose Thread Lift. Their treatments are customised to each individual's skin types and needs.
They provide aesthetic treatments that are backed by research and proven results, giving only the required treatment to patients. All treatments are carried out using high quality medical products, cutting-edge equipment and technology that are FDA and HSA approved.
The cost of its extensive aesthetic services are ranged between S$60 and S$4000.
5. Dr Cindy's Medical Aesthetics Clinic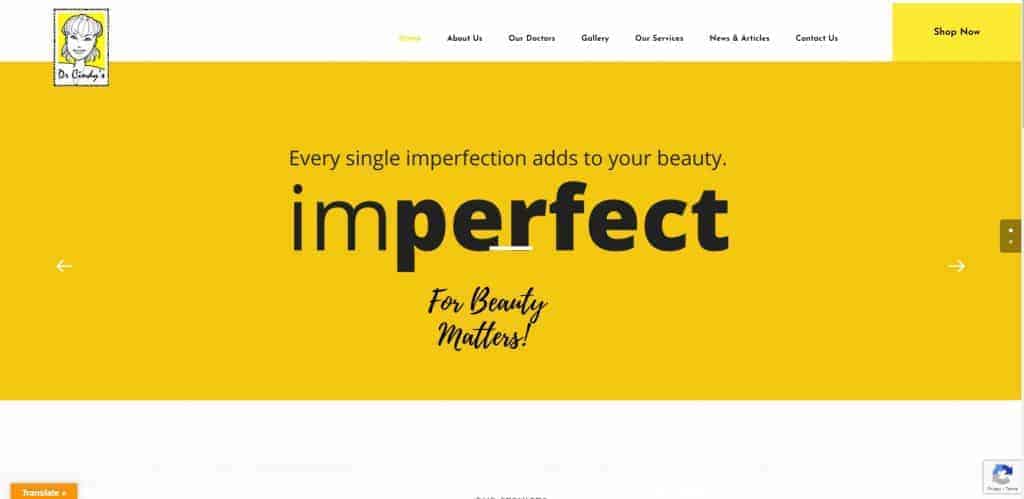 Led by experienced aesthetic doctors Cindy Yang, Gabriel Tan and Grace Su, Dr Cindy's Medical Aesthetics Clinic aims to empower their patients with renewed confidence through the safe and thoughtful use of appropriate and evidence-based aesthetic procedures that will improve their quality of life.
Dr Cindy's Medical Aesthetics Clinic offers a full range of aesthetic treatments such as acne treatments, acne scar treatments, non-surgical face lifts, skin boosters, filler injections, laser treatments, body contouring, laser hair removal and customised medical facial treatments.
In addition, an extensive range of skincare products are available for sale. Some of its best sellers include Crystal Tomato Supplement, Rejuran Concentrate, Rejuran Healing Cream, Profhilo Haenkenium Cream and Crystal Tomato Beyond Sun Protection SPF 75+ Blue Light 54%.
6. LinC Aesthetic Clinic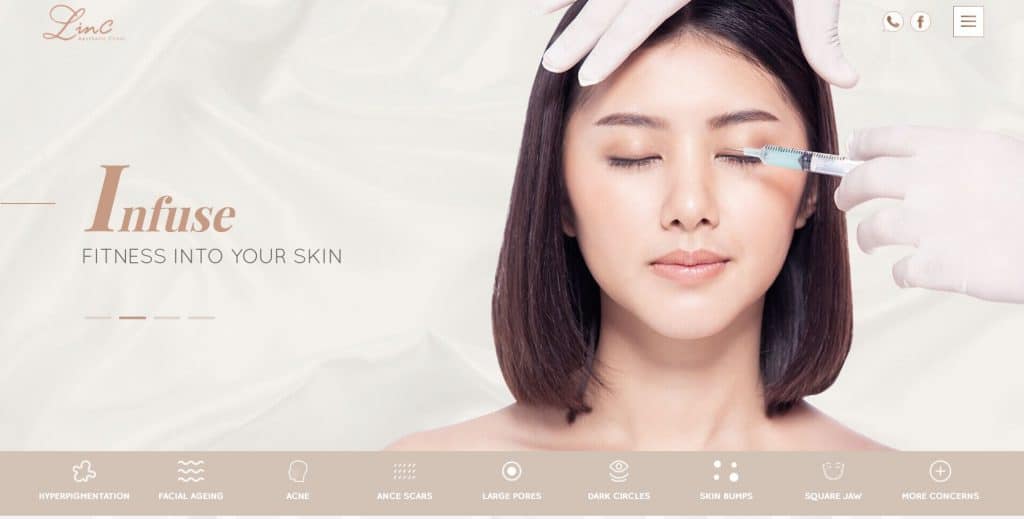 Founded by experienced aesthetic doctor Patrina Wong, LinC Aesthetic Clinic is committed to providing customised skincare solutions, catered to every individual's skincare concerns, with the use of scientifically proven and state-of-the-art technology.
LinC Aesthetic Clinic provides aesthetic treatment for various skin conditions such as hyperpigmentation, facial ageing, acne scars, large pores and dark circles.
The types of treatment available in LinC Aesthetic Clinic are Botox, hair growth, hair removal, injectable fillers, laser treatments and skin treatments.
LinC Aesthetic Clinic provide various forms of skincare product based on their patient's skincare needs and conditions. These are prescribed after a consultation with experienced aesthetic doctors.
7. Aesteem Aesthetic Clinic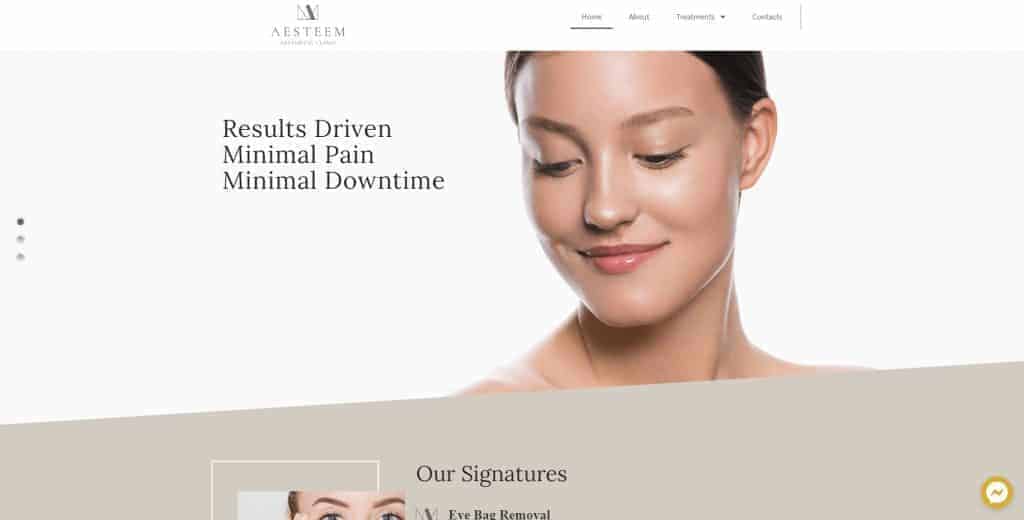 Led by Dr Gerald Tan, Aesteem Aesthetic Clinic offers the most updated and clinically tested treatments. Patients can be assured that treatments that are carried out with minimal pain and downtime.
Aesteem Aesthetic Clinic provides a wide range of aesthetic treatment. Their signatures are acne scar removal, non-surgical facelift, pigmentation removal and eye bag removal.
Conclusion
Do you have any reviews and comments to share regarding our choices for the best aesthetic clinic in Singapore?
While SBO is committed to supporting our local businesses, we welcome any feedback and anonymous sharing regarding your experience with the listed aesthetic clinics in Singapore.
We hope that this guide will be useful in helping you to make an informed decision when it comes to finding the best aesthetic clinic in Singapore.
>