10 Best Acne Cream in Singapore for Pimple-Free and Clear Skin [2022]
Get pimple-free with the 10 best acne cream in Singapore!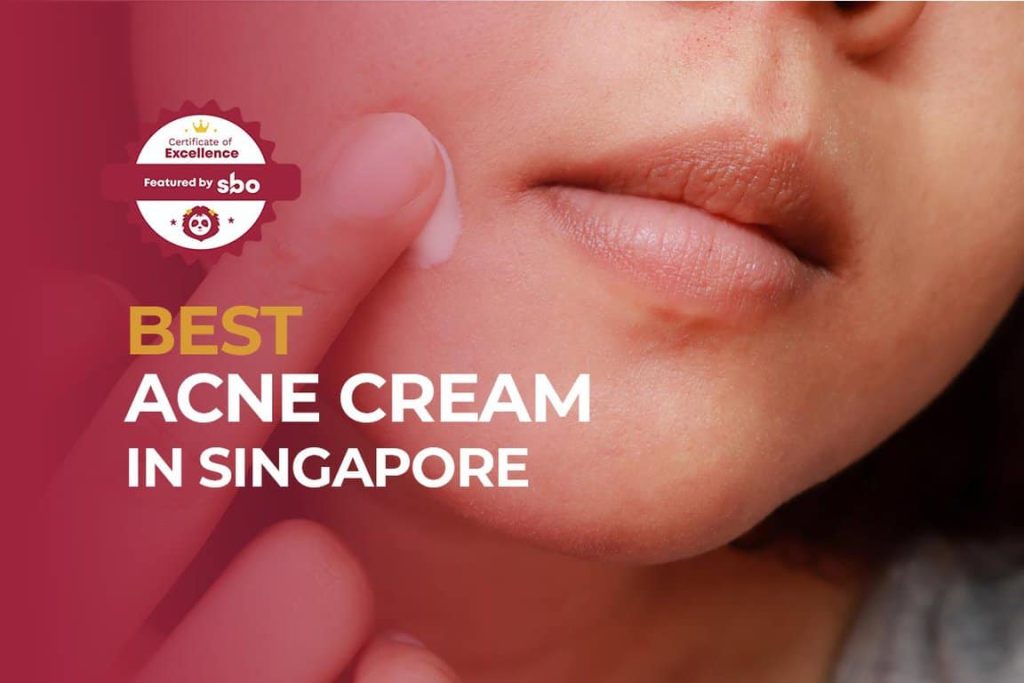 Facing troubled skin? You're not alone.
For someone with combination skin (i.e. a mix of oily and dry areas on different parts of the face), I more often than not see the arrival of unwelcomed blemishes-to-be especially on days when I don't get enough sleep or when I don't remove my makeup properly.
Occurs when the skin's pores get clogged with dead skin and oil, acne can be triggered by stress or hormonal changes in your body, causing the body's oil glands to produce more oil.
If you're looking for a quick treatment before an important meetup or date, here are some of the 10 best over-the-counter acne creams in Singapore for pimple-free skin!
1. DR. DENNIS GROSS – DRx Blemish Solutions Breakout Clearing Gel
Powered by 2% salicylic acid and AHAs, this acne cream quickly exfoliates and helps dissolve breakout-causing debris and waxy buildup to unclog your pores and diminish the appearance of breakouts and redness.
Unlike other acne creams, this fast-acting formula also contains Monk's pepper that works as an astringent to help rebalance visible oiliness.
2. Neutrogena On-The-Spot Acne Treatment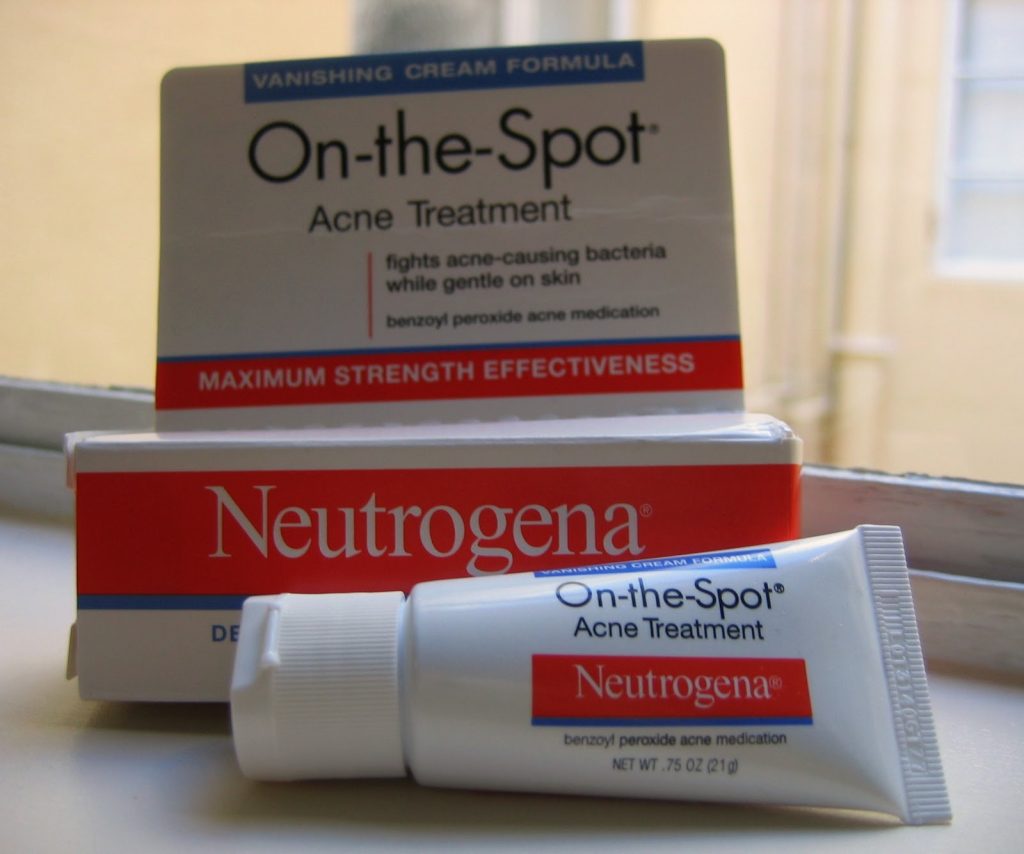 A vanishing cream formula, the Neutrogena On-The-Spot Acne Treatment not only absorbs quickly but also works invisibly without drying the skin.
Clinically proven to provide maximum strength effectiveness in fighting acne, this acne cream relieves redness of acne pimples and over-drying of the skin while providing you with long-lasting protection.
3. CLINIQUE – Anti-Blemish All Over Clearing Treatment
A lightweight, salicylic acid formula, the Anti-Blemish All-Over Clearing Treatment by CLINIQUE helps to exfoliate, reduce excess surface oil and smooth bumpy texture.
Formulated without parabens, phthalates and fragrance, this acne cream also helps to lightly hydrate your skin to minimise dryness and peeling.
4. LA ROCHE-POSAY – Effaclar AI Targetted Breakout Corrector
A targetted breakout corrector, the LA ROCHE-POSAY – Effaclar AI Targeted Breakout Corrector minimises or eliminates blemishes to help promote an even complexion.
Also alcohol-free, non-comedogenic and not photosensitizing, this pH 5.8 acne cream contains LHA (Keratolytic) that soothes and penetrates easily without drying your skin.
5. LION Pair Acne Cream
An acne cream by LION Japan that treats acne from the root to help you reduce any inflammation and swelling, the LION Pair Acne Cream removes toxins from the skin without leaving any residue upon application.
One that comes with a light refreshing plant fragrance, LION Pair Acne Cream is your perfect companion for your acne woes!
6. De La Cruz Acne Treatment
If you are having a case of adult acne, this product may just be the one you would like to try.
A water-washable ointment that requires you to apply on your affected area and leave on for 10 minutes before thoroughly removing it with water, the De La Cruz Acne Treatment is formulated with No Animal Testing, No Artificial Fragrances or Colors and No Parabens.
7. Cetaphil – Benzac Spots Treatment Gel
A topical, water-based gel that is used in the treatment of mild to moderate acne vulgaris, Cetaphil – Benzac Spots Treatment Gel contains 10% benzoyl peroxide to kill P. acnes bacteria responsible for acne, reduce inflammation and dry out pimples.
In addition, the gel also contains Acrylates Copolymer beads which help to reduce sebum production and also reduce the risk of irritation.
8. Oxy Cover Acne Pimple Medication
Pretty sure most of us do want to hide our acne during breakouts, especially if we are going out on very important days. So, why not opt for an acne cream that not only treats our acne but also covers it?
This Oxy Cover Acne Pimple Medication contains 10% Benzoyl Peroxide to treat the more stubborn pimples/acne that do not respond to mild acne treatments. Enhanced with skin tone colour, it also covers up unsightly pimples as it treats.
9. Differin Acne Treatment Gel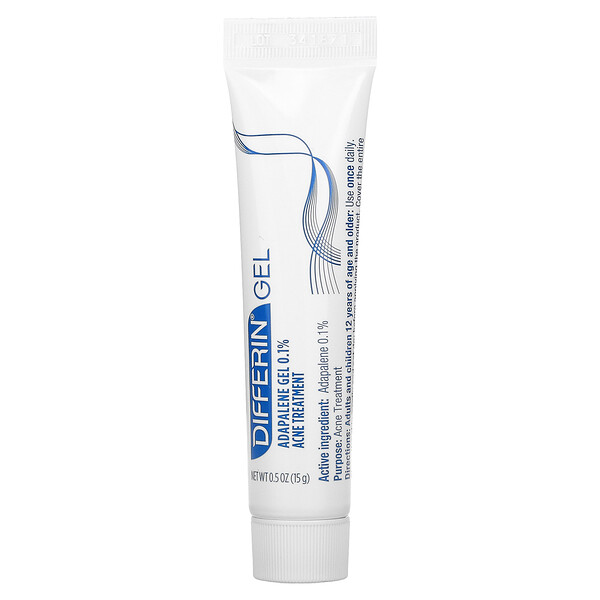 An oil-free formula that is previously available only by prescription, the Differin Acne Treatment Gel is the first FDA-approved over-the-counter topical retinoid for acne treatment.
Praised by many users who suffer from frequent hormonal or adult acne breakouts, this acne gel is another acne treatment formula you should try if you have found none that work wonders for you.
10. Botani Rescue Acne Cream
Are you looking for a natural and gentle solution without those nasty chemicals? Then this is the acne cream that you're looking for!
Formulated with the natural plant active ingredient Goldenseal (Hydrastis Canadensis), the Botani Rescue Acne Cream is gentle on the skin as it offers soothing relief of red irritated lesions without aggravating the surrounding healthy tissue.
Tested under laboratory test conditions, the formula is effective against Propionibacterium acne bacteria with a 99.99% kill factor in just 30 minutes!
Conclusion
Do you have any reviews and comments to share regarding our choices for the best acne cream in Singapore?
While SBO is committed to supporting our local businesses, we welcome any feedback and anonymous sharing regarding your experience with the listed 10 Best Acne Cream in Singapore.
We hope that this guide will be useful in helping you to make an informed decision when it comes to finding the best acne cream in Singapore.
Explore More Content
Are you featured in this?
Display this exclusive SBO badge proudly on your website and get more sales!