Industry 4.0 To Push Manufacturing, Transportation and Logistics to the Edge
Businesses in the manufacturing and transportation and logistics (T&L) industries need to embrace Industry 4.0 and get ready for the next economic boom.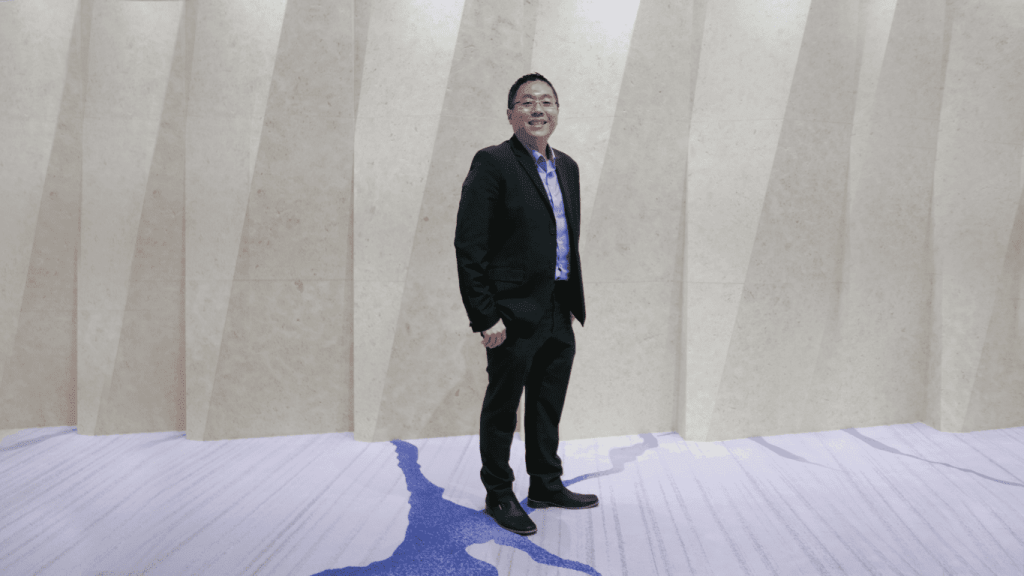 Industry 4.0 is touted as the next Industrial Revolution. We speak to Aik Jin, Tan, Vertical Solutions Lead, Zebra Technologies Asia Pacific, to understand more about how Industry 4.0 is going to shape the manufacturing and transportation and logistics (T&L) industries.
What do you think is the progress of the T&L industry in APAC?
It's quite even. T&L is a very challenging industry. It's competitive in a way that companies with the assets can easily offer the service, so T&L companies have to continually innovate and hence digitalisation is naturally the way they go.
How is industry 4.0 going to shape manufacturing, transportation and logistics?
Industry 4.0 is going to change information flow. Currently, many organisations keep real-time information at the core… in the manufacturing transportation and logistics industries will be about how enterprise real-time information flows to the edge to empower their workers to capture real-time visibilities.
The hot topic of recent years has been edge technology. Why is there a focus on edge technology?
Workers are the people on the ground and they are the ones interacting with customers or taking critical actions, so it's important that they have the necessary real-time data at hand.
Let's take an example in the transportations and logistics industry. Say a delivery guy delivers something that you had purchased online. You open the parcel on the spot only to realise that the item is not what you've ordered. Rather than heading back to the office and getting back to you in two weeks, edge technology enables the delivery guy to check on the inventory and arrange for a replacement on the spot.
Customers these days want things on-demand and personalised. Empowering workers on the ground helps to delight customers.
What are the key aspects that an organisation need to consider to bring intelligence to the edge?
Organisations need to consider their challenges and gaps. Sometimes we help our clients along by going in and identifying those things for them.
Secondly, organisations need to consider the end users of edge technologies, which are mostly frontline workers. The adoption of edge devices may seem like another hurdle, something that companies need to train the end-users, but we've made our solutions intuitive enough that minimal training is required.
What does it take for companies to be digitally ready?
One of the ways to be digitally ready is to have full visibility of your resources – people, assets and goods. When it comes to manufacturing, that means digitalising the supply chain.
What are some of the factors that will determine the success of enterprises in the digital economy brought about by Industry 4.0?
Having a "think big, start small" mindset, being prepared for change and having the right talents are all important factors of success.
SMBs have limited resources in terms of budget and talent. How can local SMBs embark on digital transformation?
As I mentioned earlier, companies need to think big, start small. But it isn't easy to do so, especially for companies with a tight budget.
SMBs can start by thinking about how to digitalise their entire operations, and then prioritise the more critical parts.
We have a group of partners that work closely with Enterprise Singapore. These partners go into companies, help them identify challenges and gaps, and assist in grant applications. With the grant, it can offset digitalisation costs that may be too much for some SMBs to invest.
We've also signed an MOU with Singapore Polytechnic to educate students on the technological innovations in real-life working environments.
How should enterprises prepare for the changes in customer expectations?
It depends on their budgets as well as their resources. Zebra Technologies' customers are very diverse, ranging from Small Medium Enterprises (SMEs) to big organisations, so instead of expecting them to prepare for the change, we take a consultative approach and help them prepare for it.
Companies have to think big, start small. Take Industry 4.0 as an end goal and start with a proof of concept. Observe the returns of investment before deciding whether to scrap, pivot or scale the idea.
How are the end consumers going to benefit from Industry 4.0?
When companies embrace full digitalisation, they will have better visibility in their operation, spot gaps, improve just-in-time deliveries and less inventory to manage. This improvement in efficiency in fulfilment will trickle down to customers and delight them.
From there, it's a virtuous cycle. The delighted customers are going to visit again, perhaps refer some friends along the way.
Explore More Content