Are SMEs Missing Out on the Mobile Commerce Boom?
Most local SMEs are overlooking the USD 6 billion dollars revenue potential from mobile commerce in a post-pandemic Singapore.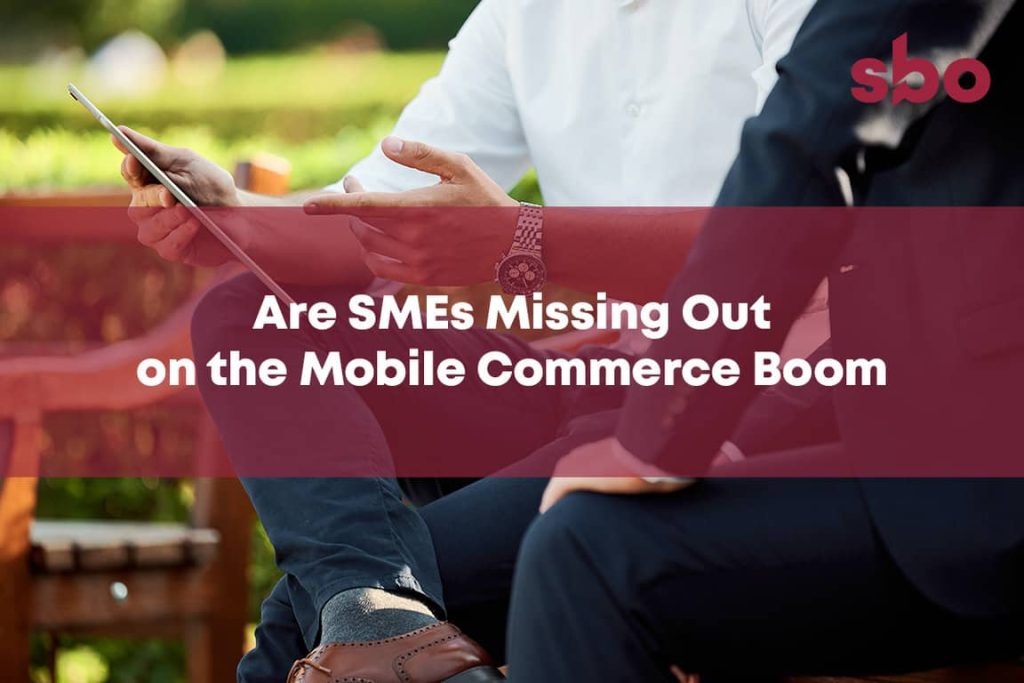 Singapore is well poised to become the e-commerce hub of Asia, as CNBC reported earlier this year. The world of mobile commerce is not new to many Singaporean SMEs, and having a website with basic checkout functionalities has become a must-have for any business old and new. However, as the pandemic reshapes consumer behaviours worldwide, more and more people are shopping on mobile phones.
Mobile commerce in Singapore is estimated to reach USD 6 billion in revenue by 2024. This projection can become a reality sooner in the new normal because social distancing has made consumers turn to their mobile phones for everyday essentials. Young Singaporeans aged 20s to 30s are driving the trend by shopping almost exclusively on their mobile devices.
Why Should Mobile Commerce be the Next Step for SMEs?
Mobile commerce outperforms traditional web stores in driving sales. The average purchase conversion rate in web e-commerce is 2.58%. In contrast, our data shows an average purchase conversion rate of 18% when merchants use Kaddra's mobile commerce solutions – a staggering six times higher than traditional channels.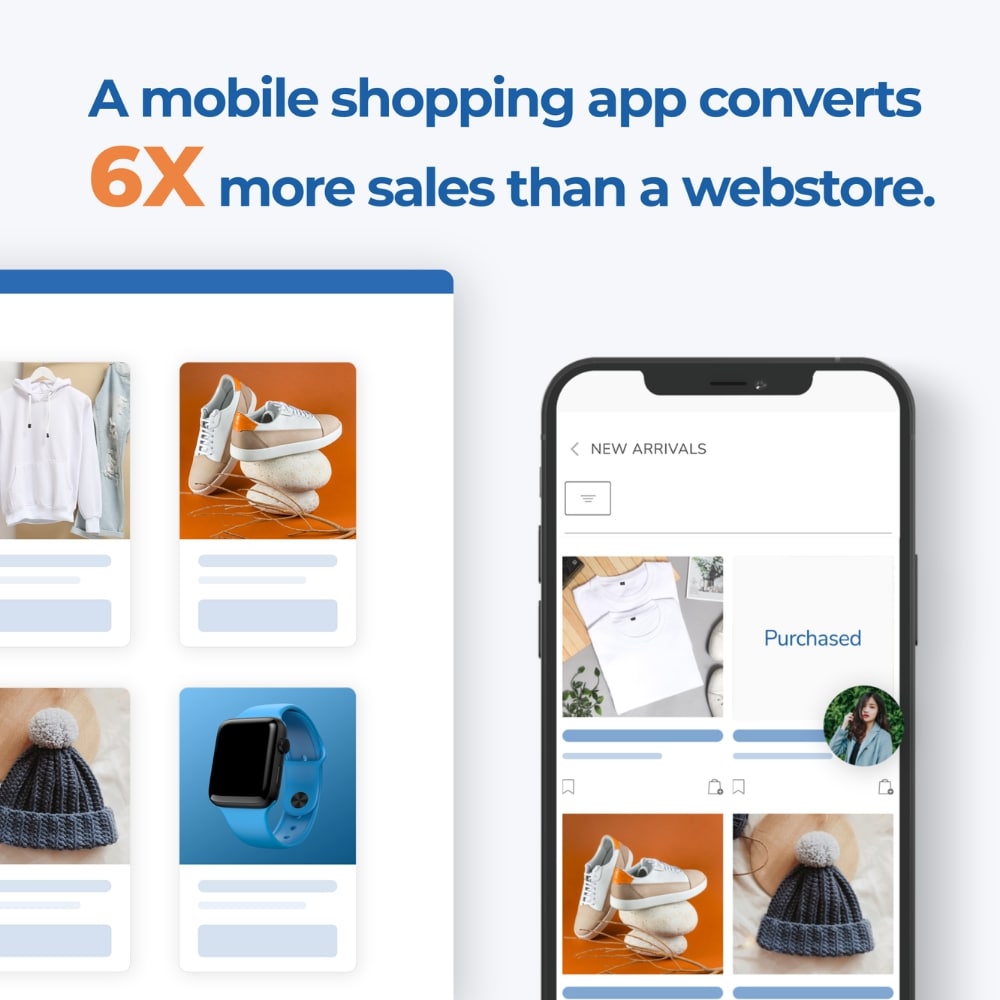 More than just a digital sales channel, a branded app offers the best ecosystem to grow customer loyalty and drive repeat sales. While an unknown visitor to a website could come and go unnoticed, a mobile app user provides an unprecedented amount of rich data that could help brands customise their marketing to improve purchase conversion.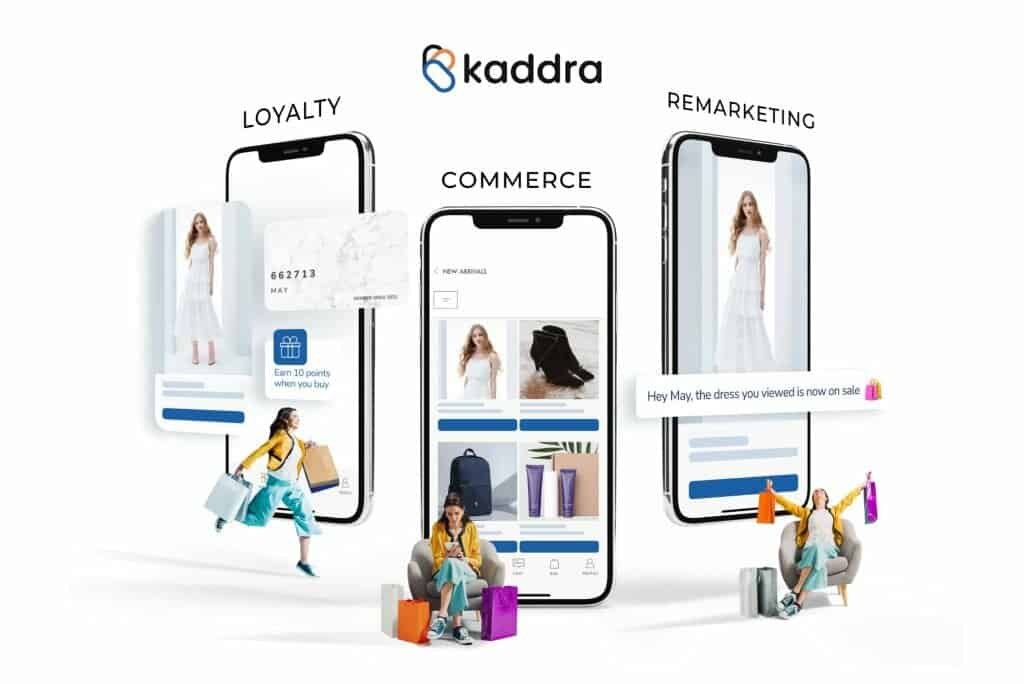 On top of generating higher sales, the system will also collect rich behavioural data and retarget customers via push notification campaigns. International & local brands across retail and F&B industries like MAKE UP FOR EVER, iROO, Yole, and Maison Kayser are using Kaddra's mobile remarketing solution to engage and drive incremental revenue from their repeat customers. Indeed, The Wine Odyssey, a local wine & spirits retailer, has shared how they could grow sales by 31% using Engage, Kaddra's remarketing tool.
What does this mean for SMEs?
The rapid growth of mobile commerce is not a fad, and it is here to stay. Businesses adopting mobile commerce now will be ahead of the curve for years to come. Apps are already part of the digital ecosystems serving our everyday lives, and local SMEs must be at the centre stage.
The Singapore government recognises the importance of the transition to a mobile-first economy and offers grants to support local SMEs to make a move into this new mobile commerce era.
Local Singaporean brands like Yole and iROO have been using Kaddra's all-in-one loyalty, mobile commerce, and remarketing solution to sell more, more often.
With 80% subsidy from the PSG Grant (extended till 31 March 2022), you too can get a branded mobile app for your business, from just SGD 19.80/month.
Contact us today.
Featured Image by Medienstürmer on Unsplash
Explore More Content