Free Essential Online Courses for Entrepreneurs
Running your own business? You need to be a jack of all trades. Here are some free online courses to help you get up to speed on what you need to know.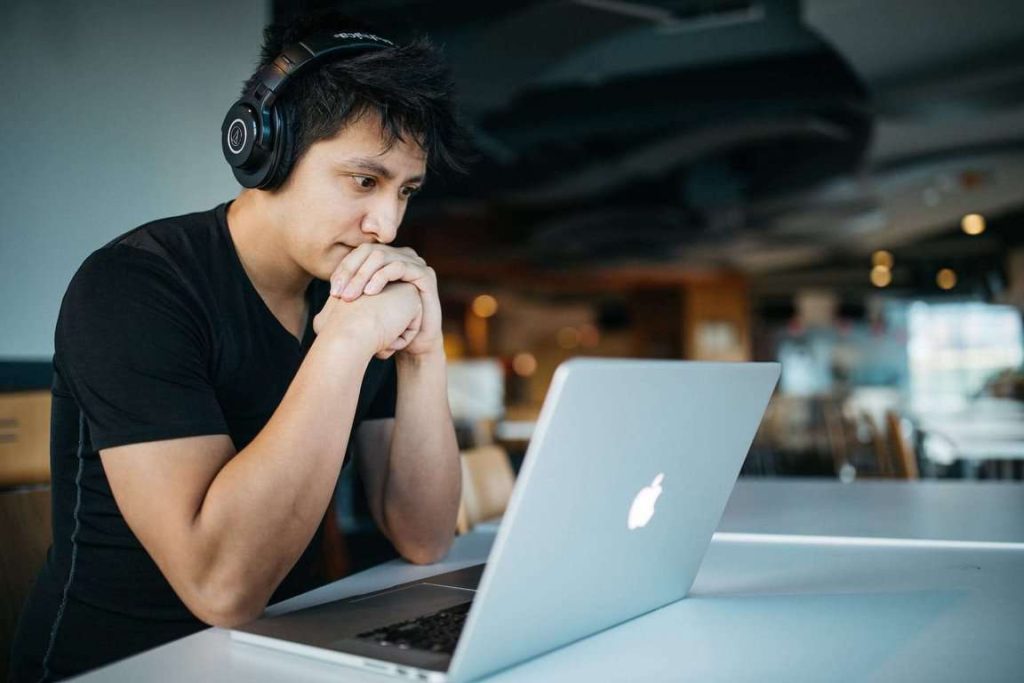 A start-up entrepreneur, especially one who is bootstrapping, has to be a jack of all trades, being the visionary, the salesperson, the finance department, the marketer and the customer service all at once. It can get overwhelming, especially when you have no idea how to go about the things you don't know.
Thankfully, with the rise of Massive Open Online Courses (MOOCs), it's easier than ever to learn things online. Many of these courses are offered by Ivy League colleges and industry experts, some even for free. Now you can learn as the need arises, picking only the classes that are relevant to you, all at your own pace.
But with so many MOOC platforms, finding a course that is suitable for you can be difficult. Class Central aggregates the best MOOCs in one place so that you can see all the courses that are available across platforms for a particular discipline.
Here are a few courses that will be helpful to any business owner.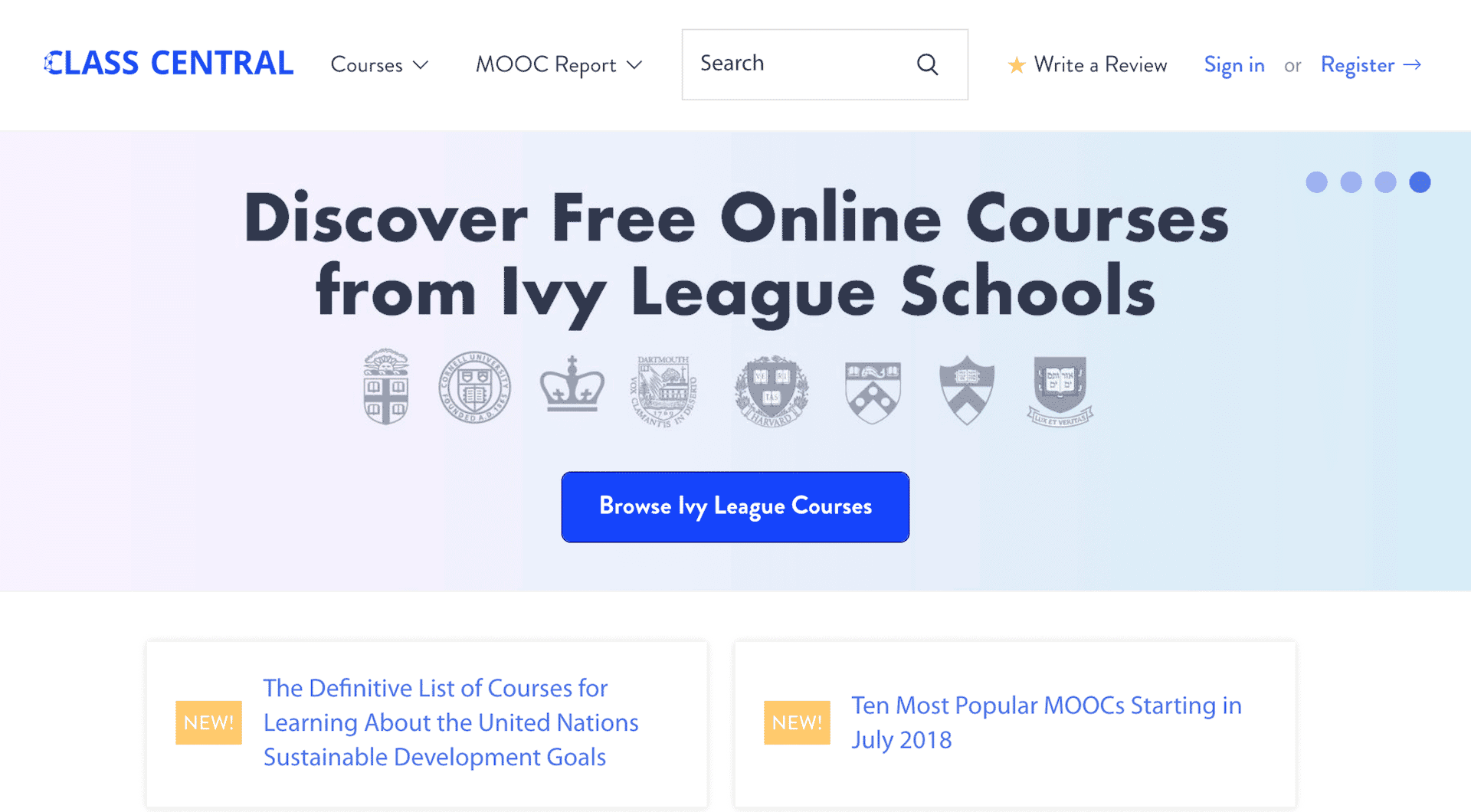 How to Build a Startup
If you are a first-time entrepreneur and not yet knee deep in your business, drop everything now and consider taking this course.
One of the most critical aspects of starting a new business is validating the model. Many startups fail because they went ahead without understanding if there is a demand for their business. Lecturer Steve Blank provides a step-by-step guide to identify the needs of customers, how to build the business around them and other necessary knowledge you need to run the business.
One student says…
"… he gets across the main point of any successful startup: the business needs to be run with customers in mind first." – Guarin G
Business Strategy
Running a business without a strategy is like dashing about in the dark. To have a clearer idea of where your business will be heading, you need to spend some time thinking about the best way to execute it and maintain your competitive advantage.
This course, which is part of the iMBA offered by the University of Illinois, teaches you how to think and work like a CEO. Professor Deepak Somaya will be introducing some strategic management tools and frameworks. You will also learn how to apply them to your business.
One student says…
"The Business Strategy coursera contents were well designed, timed and presented with specific real-life examples by Prof. Deepak Somaya and was engaging. Very clearly articulated and to-the-point concept discussions and industry leaders interviews makes me want to learn more that's one of the takeaway!…" – Anonymous
Principles of Project Management
After establishing your general business direction, you'll need to get down to the specific plan of action. Having a project management system in place helps to keep you take stock of everything that needs to be done.
While not everything that will be taught in this course is relevant to a business owner, some parts will nonetheless be helpful. Sue Dowson takes you through the project life cycle: Concept, Develop, Execute and Finish, imparting skills necessary to stay on top of things. You will also learn how to set goals and plan for change. Even if you don't end up applying all that's being taught yourself, it'll be useful knowledge to ensure that your project manager is doing a good job.
One student says…
"A very good introduction course to project management, the concepts were explained very clearly, would recommend to people without previous knowledge of this field." – Huang T
Marketing in a Digital World
Once you've got a viable product, it's time to tell the world! But with so many ways to get the word out, it can get confusing.
Also offered by the University of Illinois, this course introduces the digital tools you can use to persuade customers, distribute products and set prices. Professor Aric Rindfleisch also brings up case studies to highlight how you can use these tools for your own business. This course is great for any retail business or anyone who has lost touch with the development of marketing in the digital world.
In fact, its practical approach won the hearts and minds of many students, and Class Central rated it as one of the top 50 MOOCs of all time.
One student says…
"… The assignments are designed in a way that provoke you to dig deeper into the case and bring out your thoughts and ideas to the table which is then reviewed by peers who also give great feedback. The learning community is greatly involved and this makes the learning even more fun…" – Vinisha B
Preparing to Manage Human Resources
Ready to expand your business, but your team is too small to justify employing an HR manager? Then you'll have to learn how to manage it yourself.
Learning how to manage a small team is critical to bring the company to the next stage of growth. A young company is still fragile and is sensitive to manpower changes. High turnover can be costly: training new staff not only incur costs, but it also means lost opportunities. Keeping employees happy and motivated is key to help your company grow faster.
Professor John W. Budd doesn't give you answers to human resource problems. He teaches you how to develop your way of dealing with them by sharing with you what motivates employees, some HR management strategies and how to examine the HR laws applicable to.
One student says…
"Dr. Budd fosters an atmosphere of belonging and inclusion, and he's super competent, accessible, and friendly. As a current practitioner of HR, looking to keep my knowledge up to date, I have been amazed at the quality content of this course and Dr. Bus's uncanny ability to teach very clearly." – Eric Z
Keep Learning
Having a thirst for knowledge is one of the most important traits that an entrepreneur must have. This is to ensure that you always know what is going on and how to solve problems as they surface. Besides, there are so many great free resources out there, the only thing you need to spend is time.
---
Do you have a favourite MOOC? Share with us in the comment section below.
Featured image by Wes Hicks on Unsplash
Explore More Content