Our Founding Father's Thoughts On Leadership
Mr Lee took a no-nonsense approach in running the country because for a nation as small as Singapore, there was no room for frivolity.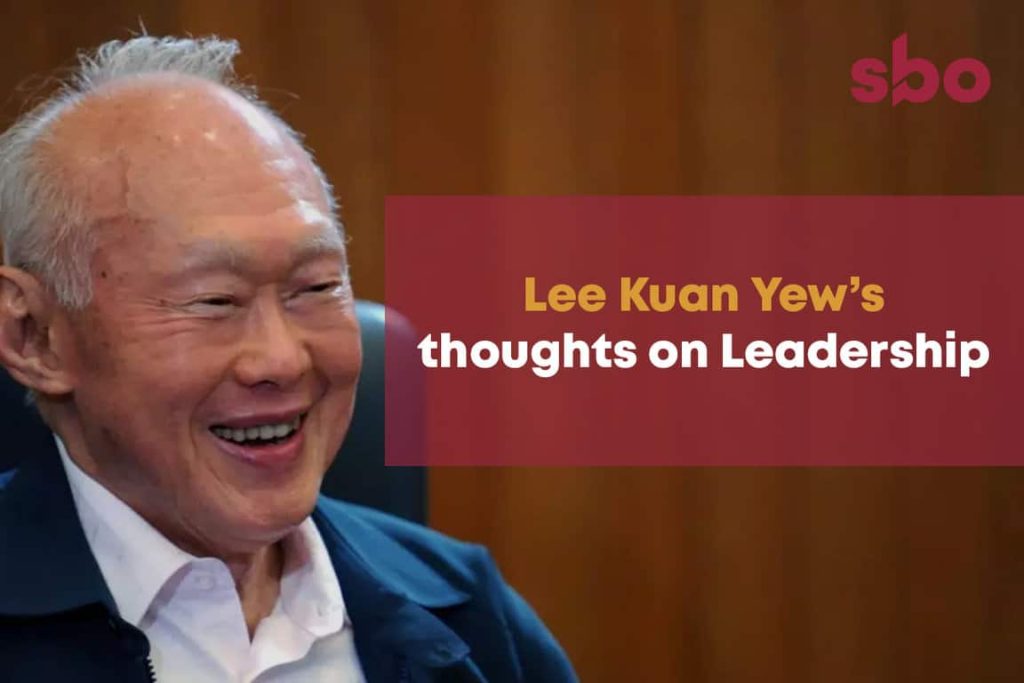 (Mr Lee Kuan Yew's) leadership transformed Singapore from a third-world country to a thriving metropolitan.
Mr Lee Kuan Yew was Singapore's founding father. He served as Singapore's first prime minister from 1959 to 1990 and then as a senior minister (1990 to 2004) and finally as a minister mentor (2004 to 2011) before stepping down in 2011.
Mr Lee passed away on 23 March 2015 but he will always be remembered for inspiring resilience, fostering harmonious ties among people of different races and dedicating his life to building the nation. His leadership transformed Singapore from a third-world country to a thriving metropolitan.
1. Leaders must stand strong during adversities
On 9 August 1965, Singapore separated from Malaysia. During an announcement of the separation, Mr Lee broke down in tears because he believed strongly in the merger and was disappointed that there was no longer unity between the two territories.
Mr. Lee had to stop the interview to regain composure and then reassured Singaporeans that they were in safe hands.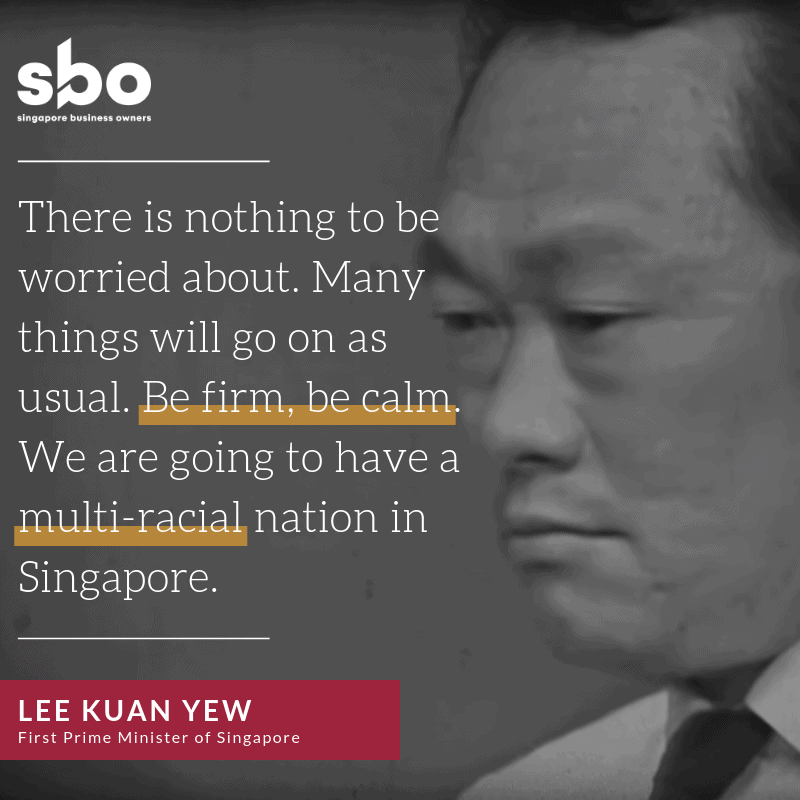 There is nothing to be worried about. Many things will go on as usual. Be firm, be calm. We are going to have a multi-racial nation in Singapore. We will set an example. This is not a Malay nation. This is not a Chinese nation. This is not an Indian nation. Everybody will have his place. Equal. Let us as Singaporeans unite regardless of race, language, religion [or] culture.
– Mr Lee Kuan Yew announcing the separation of Singapore from Malaysia in 1965.
2. Leaders must have the grit
In 1980, the Singapore Airlines Pilots' Association (SIAPA) launched an illegal work-to-rule industrial action.
Three Singapore Airlines (SIA) pilots and a flight engineer supported the work-to-rule by refusing to work beyond their 12-hour duty time. This caused a major disruption to a Dubai to London flight on 16 November 1980.
The dispute between SIA and SIAPA continued for a month before the government decided to step in. On 1 December 1980, SIAPA's key leaders were summoned to Mr Lee's office at the Istana. And the rest was history.
It took them 65 minutes. And they decided that this wasn't worth the fight. Why? Because they know they'll lose. They know that I am prepared to ground the airline. They know that I can get the airline going again without them.

Let there be no mistake about this. Whoever governs Singapore must have that iron in him or give it up. This is not a game of cards. This is your life and mine. I spent a whole lifetime building this and as long as I am in charge no one is going to knock it down.
– Mr Lee Kuan Yew at the 1980 General Elections rally speech.
3. Leaders have to be firm about their decisions
You lose nothing by being polite. The answer is 'No', but please say it politely and give the reasons… Explain to me why 'No'. Don't change 'No' to 'Yes'. Don't be a fool. If there was a good reason why it is 'No', it must remain 'No', but the man must be told politely.
– Mr Lee Kuan Yew's speech at Victoria Theatre, 1965.
4. Leaders have to focus on the opportunities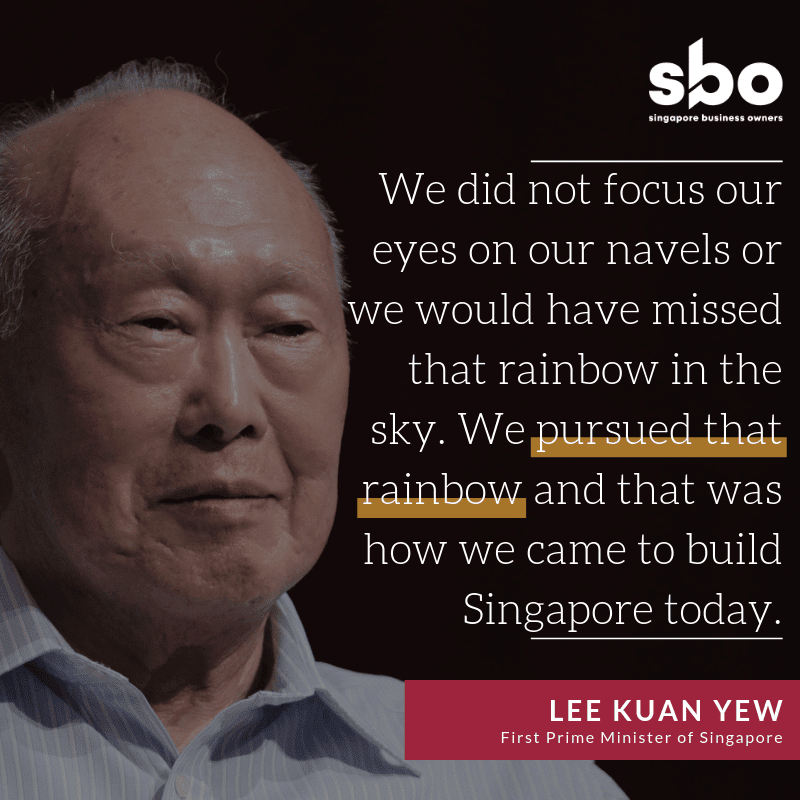 30 years ago, my colleagues, younger, more dreamy-eyed, settled the words of our pledge. We did not focus our eyes on our navels or we would have missed that rainbow in the sky. We pursued that rainbow and that was how we came to build Singapore today.

For the young, let me tell you that the sky has turned brighter. There's a glorious rainbow that beckons those with the spirit of adventure. And there are rich findings at the end of the rainbow.

To the young and to the not so old, I say, look at that horizon, follow that rainbow, go ride it.
– Mr Lee Kuan Yew's quote for the young and the future of Singapore at the Singapore Press Club in 1996.
Majulah Singapura!
Featured Image from Aquilla Style
---
Seen anything interesting? Tip us off.
Want to be seen and heard? Contribute or advertise with us.
Explore More Content