Hai Di Lao: The (Open) Secrets to a Successful F&B Business
Hai Di Lao started in 1994 with four small tables. Today, they have over 300 outlets around the world and had a successful IPO in September. Here's an outsider view of what contributed to Hai Di Lao's success.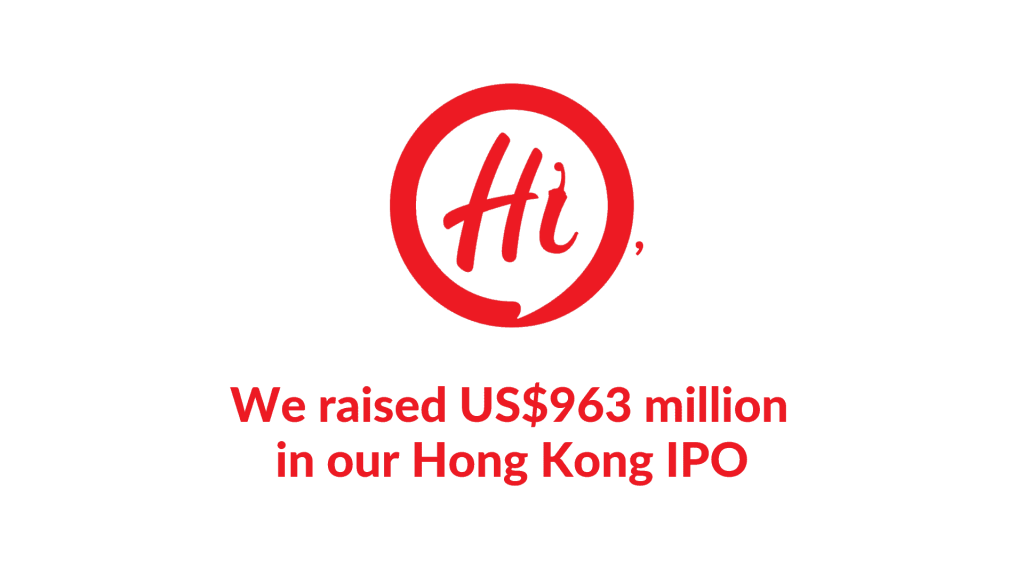 You've probably heard of Hai Di Lao and its legendary queue, legendary frills, legendary service standards and legendary food quality, pushing the boundaries (on all possible fronts) of how many legends a legend can have. It's so legendary that in September, the company managed to raise US$963 million in its Hong Kong IPO, priced at US$2.27 per share, which is at the top of an indicated range of US$1.89 to US$2.27. The IPO puts Hai Di Lao at more than 16 times the average market cap of its four closest competitors.
How did Hai Di Lao elevate steamboat to a level with a cult following among patrons and investors?
That was the question I pondered in my two-hour wait on my maiden trip to the famed steamboat restaurant to get a taste of what the hype is all about.
Turning queuing into a rite of passage
Great service begins even before you start to pay. I arrived at Hai Di Lao Sun Plaza at 7.15pm on a Friday night, surprised to see a crowd the size of a full restaurant waiting outside. Why would people even bother to come to a heartland mall when there are so many other outlets around Singapore? Are there that many people who haven't got a taste of Hai Di Lao that they are willing to wait it out?
Great service begins even before you start to pay. I arrived at Hai Di Lao Sun Plaza at 7.15pm on a Friday night, surprised to see a crowd the size of a full restaurant waiting outside. Why would people even bother to come to a heartland mall when there are so many other outlets around Singapore? Are there that many people who haven't got a taste of Hai Di Lao that they are willing to wait it out?
I took a queue number: 105. The queue number at that time: 33. Alleged estimated wait time: one and a half hour.
Under normal circumstances, I'd have walked away and come back another day. But this is Hai Di Lao and the little treats that I've never seen outside any restaurant before quickly distracted me. Like a moth, I got drawn to a brightly-lit service area to the left of the entrance.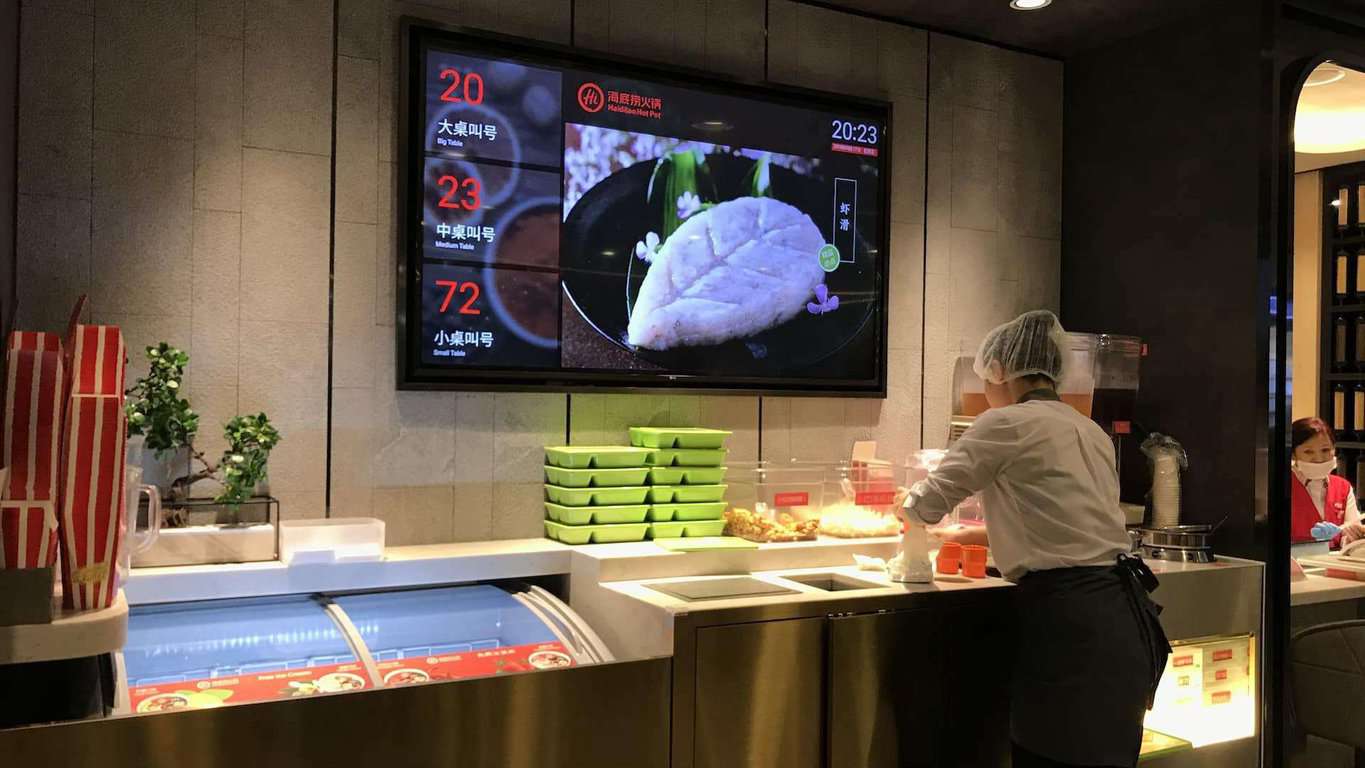 There were drinks, snacks and ice-cream, with two service staff trying to pacify the growing yet unsatisfied appetite of the waiting patrons. Some got up to help themselves and quickly returned with hands full of treats to an area filled with chairs and tables.
Apart from snacking, customers could while the time away with activities at the table too. But most of them were fine comfortably seated and using their phones while occasionally grabbing a snack.
The ladies could even queue to get their nails done.
Gimmicky? Yes, but stuffing the customers, offering them drinks once in a while, distracting them with activities and keeping them comfortable seems to work out well. Waiting is almost a ritual, building the anticipation and appetite that culminates into a sumptuous meal. In the two hours I was waiting, no tempers flared, just one or two patrons whining to the staff.
Eventually, we had waited for half an hour more than the hostess estimated, but I didn't feel upset. So I guess their plan to shut the queue up with snacks and anticipation of good food did work after all.
Amazingly, the staff had a restaurant-sized queue (easily about a hundred people) in the palm of their hands.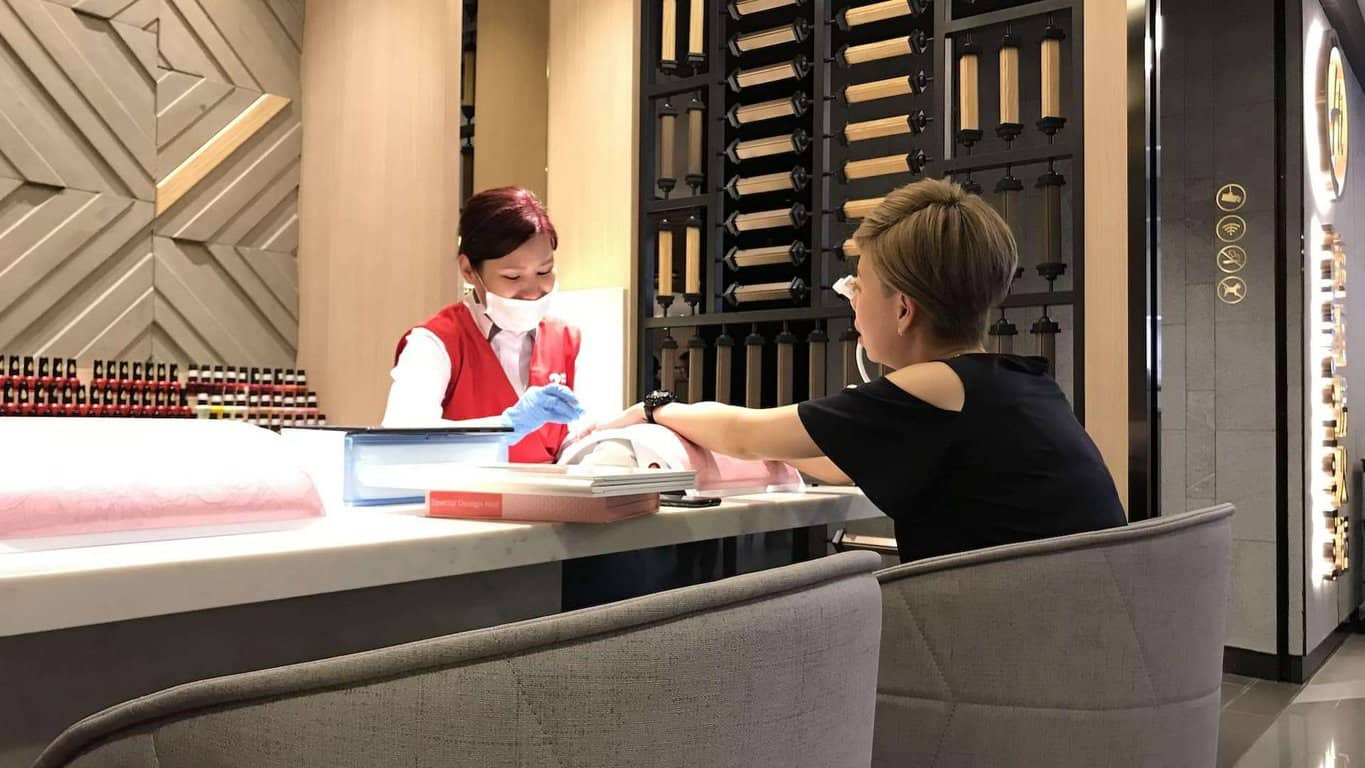 Empowering their staff
Speaking of the staff, they seem unfazed. With the company's empowerment to stuff the mouths of those in line, the hostess can better take care of walk-ins and the queue without being distracted by whiny customers.
Working as a team
It also seems like there's an invisible team supporting the hostess as well. She never once stepped into the restaurant, but it looks like she knew exactly how many people are inside and which tables are empty.
I only realised this when someone called me on my mobile to get ready at the entrance, and that person wasn't the hostess nor anyone else within visible range. It made me wonder if a restaurant that is crazy enough to have a dedicated snack area and manicurists would have a dedicated command centre somewhere in the restaurant to control the operations.
Things happened in quick successions the moment our number was called. The hostess handed us over to an internal host (they have an internal host!), who showed us to our seat. He then handed us over to another colleague, who sat us down and asked if we wanted a hot towel, a ziplock bag for our phones, a spectacle cleaner (I'm a speckie), a drink, some spring onions and coriander in our bowls and shoved an iPad menu into our hands.
There was almost no time to react, let alone stew over the 2-hour wait time.
(Almost annoyingly) Good service
As we were placing our orders, any waiting staff who walked by checked on us to see if everything's okay.
"You might want to order half portions since there's only two of you."
"Is the air-conditioner too cold for you? I can get you a scarf."
"Would you like some fruits while you browse the menu?"
It might get on some people's nerves, but I get it: they really want to make sure you're well-covered.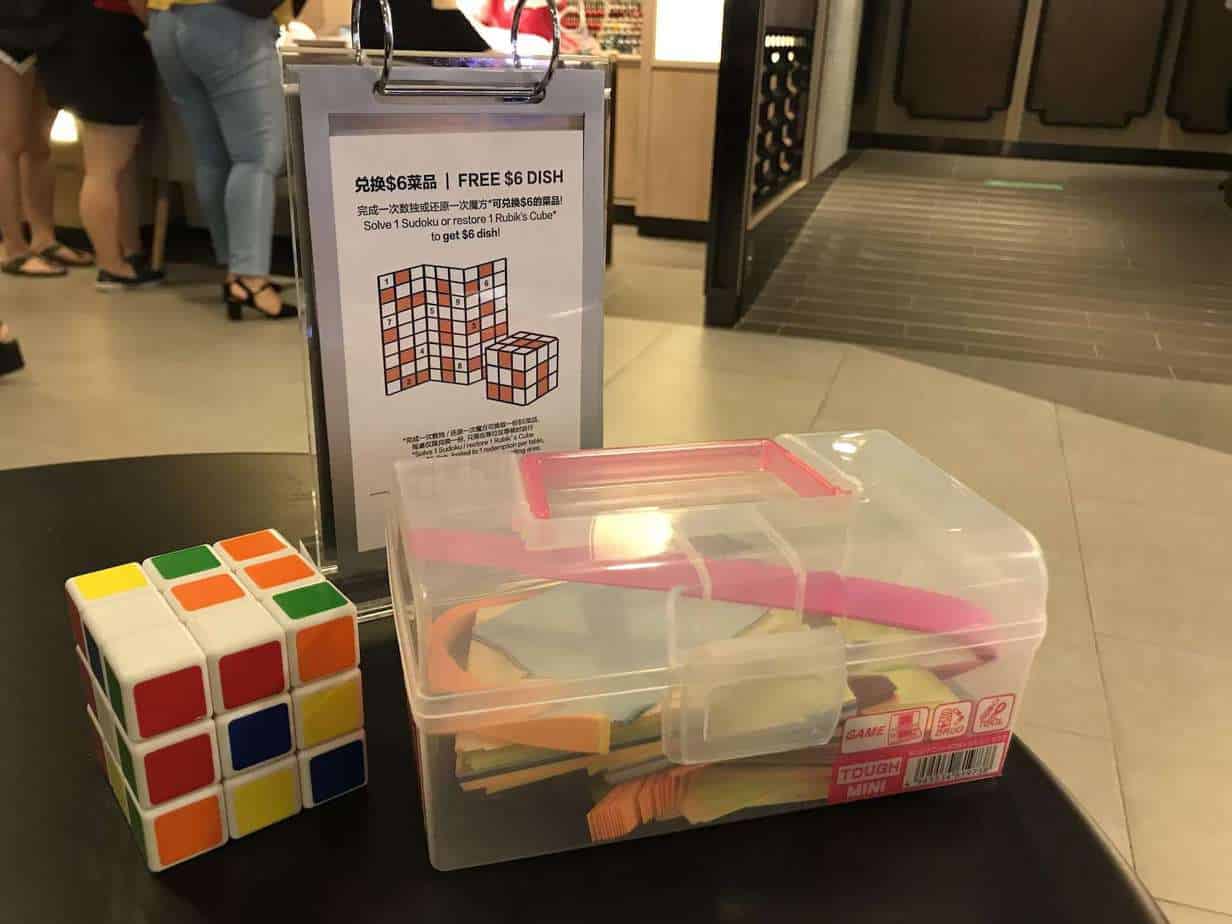 Good communication and accountability
Five minutes after placing our order, Baymax, another waiting staff who was assigned to us, came by and explained that they need more time to prepare the ingredients.
"What?!" I blurted, not in disappointment but surprise, "it's only been five minutes."
He went off and came back to the table with some longans, "try these, the food will be here shortly."
It seems that they understand the importance of good communication, not only internally but also with their customers. They'll never leave you wondering what's going to happen next or if the order will ever come.
Proactive staff
When the food finally (though it was about seven minutes, I'm sure one Hai-Di-Lao hour has already passed) arrived, my friend and I dived right into the mala soup. Wrong move.
I was coping fine, but my friend was visibly distressed by the spiciness. Baymax asked if it was too spicy for him, before coming back with some dipping sauce that he mixed himself. "There, that should ease the pain," he assured.
What was amazing here is not just the initiative. If you're a Hai Di Lao regular, you'd know that you'd have to pay $4 to access the sauce station. The final bill didn't include any sauce, so that means he had given us the sauce free of charge.
Empowerment, again
But that wasn't all the freebies we got. For their "tardiness", they gave us an extra serving of meat. "This is on the house. We were too slow in serving the food," Baymax apologised.
Let's just assume they were really slow. In other restaurants, we would probably need to kick up a fuss before the manager will come and make up some sorry excuse, before not doing anything and leave us simmering.
But it felt too easy for HDL's staff. It seems like they have the power to do whatever it takes to keep their customers happy. Of course, no one's complaining about the freebies.
Each service staff seem to only have one job
Then came this guy dressed in full white, wearing a cap. We saw him flinging a strip of dough when we entered. He did the same at the nearby tables, and then it was our turn.
Then I realised why there were so many changes of hands when we entered: everyone seems to have only one job.
That fell in line with the belief that the host of Million Pound Menu holds. Fred Sirieix, general manager of Michelin-starred French haute cuisine restaurant at the London Hilton on Park Lane, said that "There is a rule in the restaurant (industry): Only ever give one job at a time to one person." Focus is incredibly important to ensure that every single request is fulfilled to satisfaction and no one drops the ball.
But to have everyone just performing one job requires the restaurant to have enough staff. Hai Di Lao seems to rake in enough revenue to cover that. I'd assume that revenue isn't a small sum. One meal in Hai Di Lao isn't exactly cheap anyway.
Good pay
Earlier this year, Hai Di Lao posted a job opening for a night shift cleaner, with a salary between $2,650 and $4,500 (!!!). At its highest, the position pays better than a newly minted accountant or lawyer. We can only imagine how well the rest of the team is being paid.
But of course, this is only possible with a generous management that understands the value of each of its staff. This cost is priced into the whole Hai Di Lao experience, which patrons are willing to pay for because of the good service and food quality that is provided by their valued staff. See how this is a virtuous cycle?
Empathising with people
Hai Di Lao founder Zhang Yong came from a humble background. He was born in a rural village and earned a low wage at a factory, which probably explains why he could empathise with the aspirations of his employees with similar backgrounds. He strives to provide fair opportunities for social mobility through paying and rewarding employees well (free accommodation, anyone?). He also introduced policies to only promote internally instead of hiring externally, which gives the employees hope to do better.
He also understands the struggles that consumers face. He didn't like the poor service and food quality that many hotpot restaurants provided and didn't want his customers to go through the bad experiences he had, so he found creative ways to make sure that his customers feel valued.
The bottom line is this: All Zhang wanted to do is to give people what he didn't get.
And the world gave him all the love (and their money) in return.
Horrible photos by Vin. (Contact us if you're a photographer and would like to help.)
Explore More Content