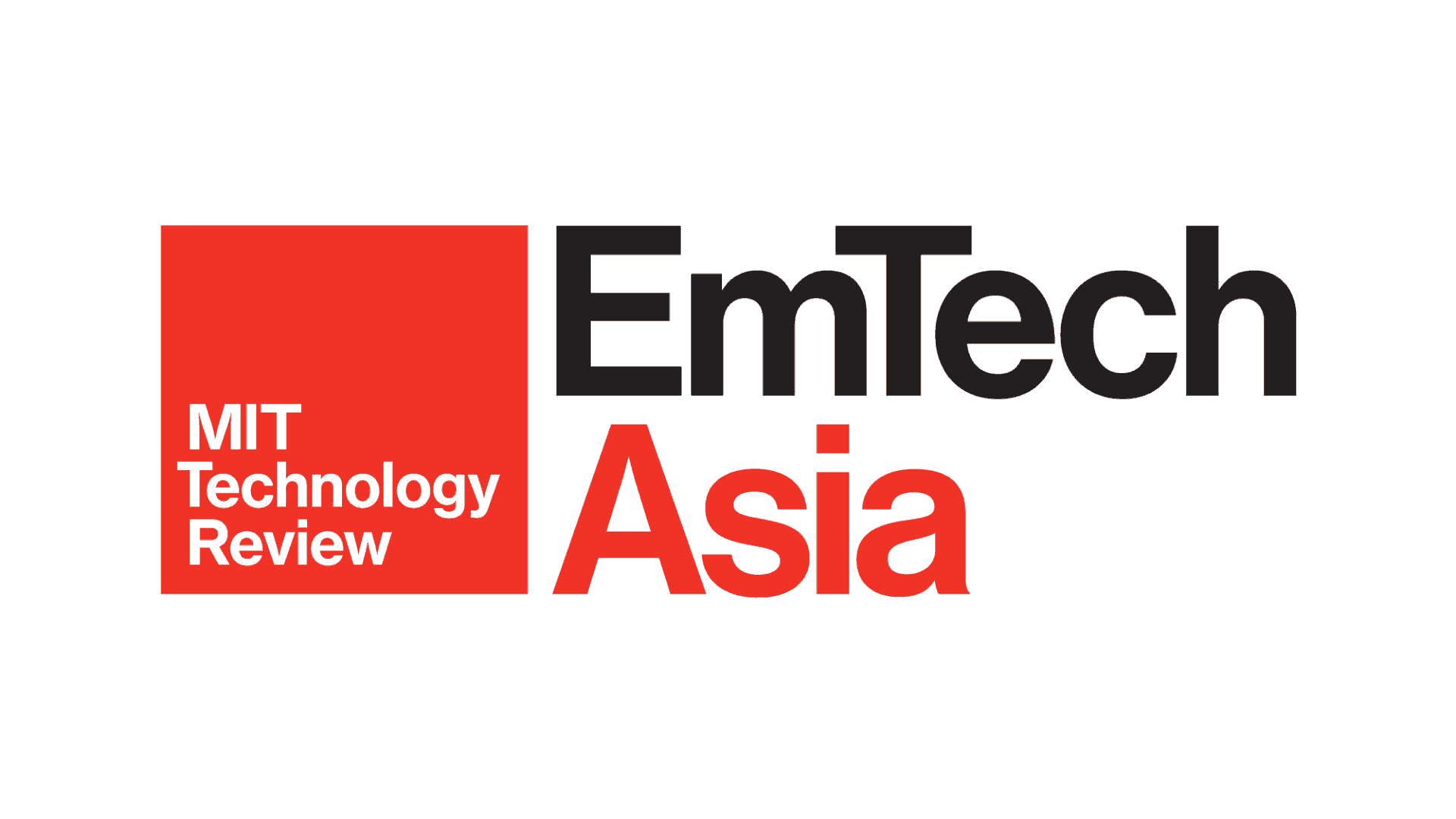 Published:
|
Updated:
|
Posted in Event
1. EmTech Asia 2019
What is it about?
EmTech Asia is an emerging technology conference that is co-organised with MIT Technology Review.
"At EmTech Asia, you will meet the innovators, the scientists, the investors and the tech executives at the heart of the next technology revolution. Throughout two exhilarating days of networking and learning, you will get inspired from 40 speakers and amazed by the ingenuity of the ten innovators under 35 and 1000 participants who are leaders in their field."
Some of the themes include robotics, artificial intelligence, biomedicine, blockchain, virtual and augmented reality, computing, energy, sustainability.
Highlights
Meet 1000 people, of which 55% of them are part of their company's senior management.
Hear from 40 movers and shakers of the technology industry, including the privacy and public policy manager of Facebook, Norberto Andrade, and the founding CEO of SGInnovate, Steve Leonard.
Get updates on the latest technologies in various fields.
You should attend if you
Are looking out for opportunities or inspiration.
Want to learn from tech executives, scientists and investors in a wide range of industries.
Interact with an international crowd.
Date
22nd-23rd January 2019
Venue
Marina Bay Sands Expo and Convention Centre, Singapore 018971
Price
Starts from $1,795.
2. How Airbnb Does Data Science
What is it about?
As the world begins to realise the power of data, many big companies are already harnessing its power to get ahead. Airbnb data scientist Cathleen Chen shares about her experience working with data in the home-sharing company.
Highlights
Find out more about how
Airbnb utilises data science to drive growth.
The data team designs experiments and measure results.
The company work cross-functionally with business partners.
The data science team is structured.
You should attend if
You wish to learn more about data science.
You're a data scientist.
You're looking for a
Date and time
7th January 2019, 6.30pm – 8pm
Venue
Airbnb Singapore Office, 158 Cecil Street, Level 14, Singapore, 069545
Price
Free
3. Cyber Hygiene Awareness Masterclass
What is it about?
With many high-profile data breaches that happened to big organisations (which should have had tight security) in 2018, small-medium businesses look set to be the easy targets. The Cyber Hygiene Awareness Masterclass shares how organisations can put a simple security plan in place to reduce the likelihood of a data breach.
Highlights
Learn about common vulnerabilities that a company face.
Win a free one-year DNS protection package worth $1200
You should attend if
You're a business owner who deals with sensitive data.
You're an employee who is concerned about your company's data security.
Date and time
15th January 2019, 1pm-2pm
Venue
Collision 8, High Street Centre, 1 North Bridge Road, #08-08, Singapore 179094
Price
Free
4. 4th Annual Indoor Ag-Con Asia
What is it about?
The 4th Indoor Agricultural Conference Asia gathers the industry in land-scarce Singapore to showcase the latest in urban farming, including a variety of crops and farming technologies.
Highlights
Learn from over 40 industry experts.
Network with people in the industry.
Pitch your business and win a $50,000 grant from Startup SG.
You should attend if
You wish to start your indoor farm.
You're in the industry, ready for expansion or collaboration.
You wish to keep up with the latest developments in the indoor agriculture industry all around the world.
Date
15th and 16th January 2019
Venue
Marina Bay Sands, 1 Bayfront Ave, Singapore 018971
Price
Starts from US$399.
5. Angel Investing Workshop
What is it about?
Angel investing doesn't mean you have to throw money away. Learn how to evaluate your prospective investment, and you'll be on your way to profits.
Highlights
Learn through case studies and personal experiences from two seasoned angel investors.
Be equipped with the skills to evaluate a startup, manage your portfolio, and maximize your profitability.
You should attend if
You're an investor wanting to invest in your first company, or simply to learn more.
You're an entrepreneur seeking investment and wish to know what goes on in an investor's mind.
Date and Time
26th January 2019, 9.00am – 1.00pm
Venue
BASH, #03-01, 79 Ayer Rajah Crescent, Singapore 139955
Price
Free.
Brought to you by: