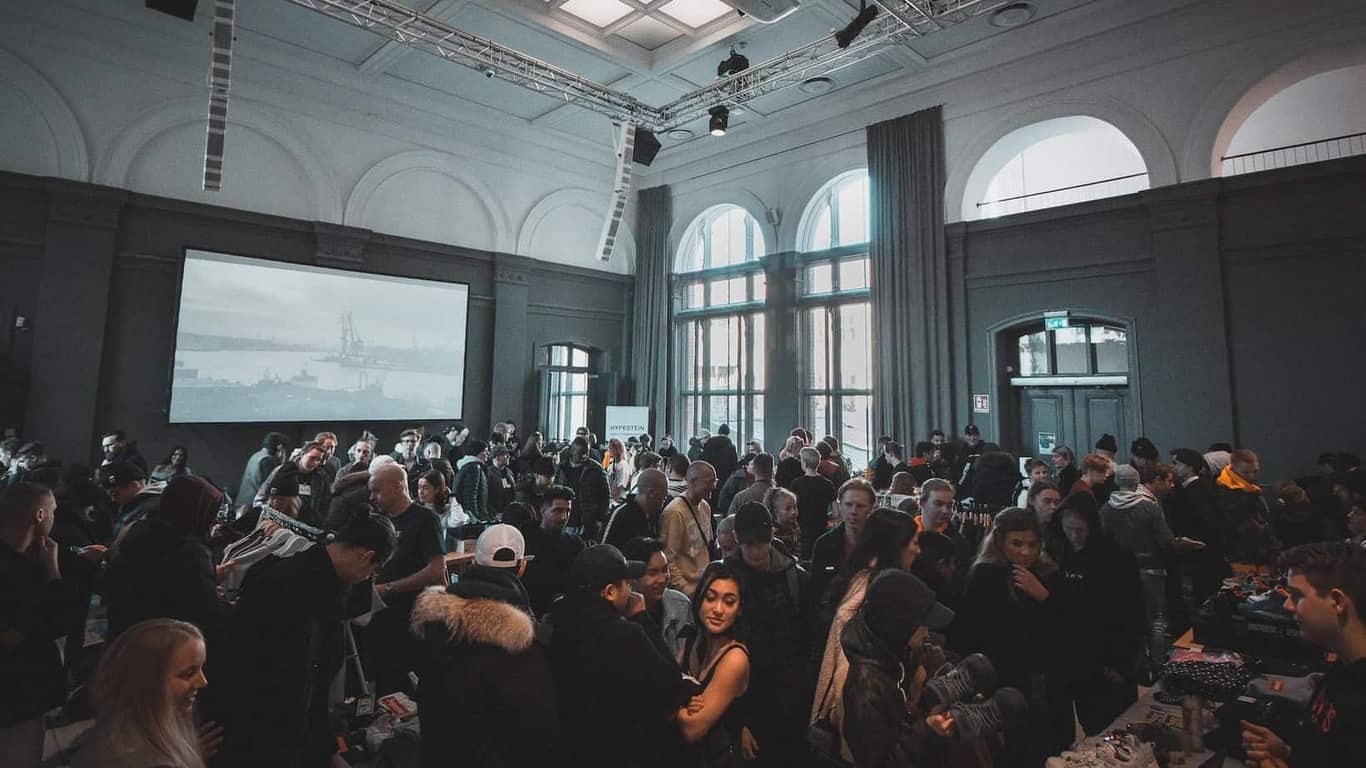 Published:
|
Updated:
|
Posted in Event
1. Changes in the Singapore Employment Act: What do you need to know?
What is it about?
The Employment Act was recently reviewed in November 2018. Being the first review in six years, the refreshed Act saw major amendments which will come into effect on 1 April 2019.
Organised by BLBG in collaboration with Luther LLP, this breakfast talk highlights the key changes and how to comply with them
You should attend if you
Are a business owner or HR manager.
You manage the human resource in your company.
Date and time
12 February, 8am to 9.30am
Venue
ING Bank NV, 1 Wallich Street, #12-01 Guoco Tower, Singapore, 078881
Price
BLBG members: $20
Non-members: $30
2. Own The Room CORE: Base
What is it about?
Communication is a fundamental skill that any business person or top-level executive need to master. After all, transmitting information, such as pitching to clients, discussing ideas with peers and delegating work to employees, are all in a day's work.
Own The Room teaches you how to own the room. The course aims to transform you into a more confident speaker and effective communicator.
Highlights
Executive Presence and Connect First: Understand the basic brain science of how we send and receive information; then use it to enthral your audience, impress your boss, or wow your clients.
Be Memorable: Captivate your audience, ensuring they remember your message and unlock your creativity while remaining professional.
Voice Modulation and Non-Verbal Communication: Make your message stronger using your voice and gestures.
Power of Stories: Learn to tell powerful stories in business; say more with fewer words and convey your message through compelling storytelling
You should attend if
You're one of the top-level executives who need to speak to people.
You're a salesperson who is just starting out.
Your trade requires you to communicate with people frequently.
You don't speak with confidence.
Date and time
12th February 2019, 9am – 5pm
Venue
WeWork, 15 Beach Road, 2nd Floor, Singapore 189677
Price
$695
3. Startup Teaming – Singapore
What is it about?
It's hard to put together a startup dream team. This event brings together people who are interested in startups in one place, making it easier for founders, investors, mentors, job seekers or even people with an idea to connect.
Highlights
Startup team pitch: Get five minutes to talk about your startup in front of all the attendees.
You should attend if
You're looking to join a startup.
You're looking for co-founders.
You'd like to invest in a startup.
Date and time
12th February 2019, 6.45pm – 9pm
Venue
PIXEL Studios (Level 2) Seminar Room, 10 Central Exchange Green, Singapore 138649
Price
Free
4. Hiring Tech Talents in 2019
What is it about?
The technology boom saw employers on a tech talent grab. Though the talent pool is growing, the demand still outpaces the supply.
This talk by TalentKraft sheds light on the technology industry, what tech talents want and how to overcome the tech talent crunch.
You should attend if
You wish to start your indoor farm.
You're in the industry, ready for expansion or collaboration.
You wish to keep up with the latest developments in the indoor agriculture industry all around the world.
Date
21st February 2019, 3.30pm-5pm
Venue
Marina Bay Sands, 1 Bayfront Ave, Singapore 018971
Price
Free
5. People Management: Thrive and Succeed
What is it about?
People are your company's most important asset. Manage them well and your company will see success. But people management isn't straightforward. What works for one employee may not work for another.
This session aims to help you improve engagement and company performance through better people management.
You should attend if
You're managing a team of people.
You're an HR manager.
Date and Time
27th February 2019, 7.30pm – 9.30pm
Venue
Foo Ann Building, 45 Middle Road, Singapore 188954
Price
Free.
Other mentionable events
We can't bear to strike these events off our shortlist, so here they are.
February 11
Yena is a global community for rebels. Our Rebel Meetups bring together young and ambitious individuals, below the age of 35, to help them start and grow remarkable businesses! Come along, meet like-minded people and grow your network to give your and your business the best start possible!
February 12
To successfully create an offering that dramatically shifts behaviour, generates habitual engagement, and promotes a profitable cycle, we must first understand the consumer journey. Join us for this evening and learn about how to track customer journey during the digital age.
February 18
This evening is about opportunities and challenges of the collaboration between deep tech startups and corporates and how to foster it. You will hear from corporate leaders as well as deep tech startups about their experiences and their views on it.
February 19
No description provided.
February 21
No description provided.
Join us to discover how the team behind Braze execute on their mission of humanising connections between brands and consumers and hear their story from starting out as "Appboy" to becoming a US$850M valuated company and growing globally across New York, London, San Francisco and Singapore. Brands that rely on Braze include ABC News, Microsoft, Deliveroo, Disney, Foodpanda and KFC.
February 27
At this two-day forum, come and join us for an open and informative atmosphere for demonstrating technology and software solutions, cutting edge keynote presentations and open discussions on the most pressing infosec and cyber resilience issues impacting the region. Learn from organizations with proven practices and strategies to stay ahead of the curve.
February 28
Together with our guest speakers, we'll showcase real-world examples and insights on how you can take your social media strategy to the next level by leveraging on the latest, best-in-class AI-powered social listening.
The chance to introduce yourself and/or pitch your startup idea in 1 minute to everybody present and two hours of solid networking with potential co-founders or collaborators!
Featured image by Jakob Dalbjörn on Unsplash