11 Best Accounting Software in Singapore to Balance Your Ledgers Quick and Easy [2022]
How do I choose the best accounting software in Singapore?
Productivity & Tools
Our team at SBO.sg is committed to being a one-stop avenue to connect local businesses and consumers. We hope that our research efforts can help you save time and money by finding you the best deals without having to search around the vast world-wide-web.
In the past, when we talked about business owners' preferred accounting software, it was usually either Quickbooks or MyOB. These days, there are so many options to choose from, with each offering specialised features to catered to the different business needs across industries. Truly, the dazzling myriad of accounting softwares offered in the market leave business owners spoilt for choice.
Before diving head in to choose the latest and the most popular accounting software, do consider the scalability, ease of use and also cost of the software. Most importantly, which can best fulfil the specific accounting needs of your business. You certainly would not want to end up purchasing a cheaper software with little scalability options if you plan on expanding your business in the coming years.
We've shortlisted 11 of the best accounting software in Singapore for business owners today. Here's how to pick one to most suited to your business needs!
1. Ace Accounts
Type of Information
Details
Website
https://www.acesoft.com.sg/
Features
– Mobile-based, Cloud computing
– No accounting settings required
– Convenient data entry using phone camera (AI-powered OCR technology)
– All-in-one (Accounting, HR, Inventory, reminders, etc)
Best For
Small businesses, Freelancers, Self-employed
The first mobile-based "on-the-go" accounting software designed by a Singapore Tech start-up. Ace Accounts is different from other traditional accounting softwares: they are super easy to use and well-designed with a revolutionary interface meant for users even without accounting experience.
Firstly, NO accounting settings are required – just input data using your mobile phone, and the rest are automated by the mobile app. Comprehensive reporting compliant with IRAS, including GST reports and accounting reports, are just a click away!
Secondly, Ace Accounts simplifies the data entry process by using AI-powered OCR text extraction technology to convert physical documents into digital data. All you need is a phone with a camera to take pictures of your documents and receipts. They're then stored as digital files for record keeping.
Lastly, Ace Accounts is an all-in-one cloud software solution. Besides the Accounting and Bookkeeping feature, there are additional functional modules integrated, like HR Module (Payroll, Leave, and Claim Management), Inventory Management, etc. Also available for all plans are other super convenient features such as Push notification to remind you of all important dates and deadlines, as well as the Smart Virtual Assistant to help you with your questions 24/7.
It's possible to run almost all your company administration on the go with Ace Accounts. It's currently one of the best accounting software mobile apps in the market for small businesses, freelancers, and self-employed.
Estimated Price Points: Ace Accounts' starting plan start from NETT $16.98 SGD / month ($168.98 for annual plan)
2. Xero
Type of Information
Details
Website
https://www.xero.com/sg/
Features
– Bank connections
– Multi-currency accounting
Best For
Small businesses
Often being dubbed as one of the most popular cloud based accounting softwares in Singapore, Xero truly lives up to its name. With a whopping 1.82 million users worldwide, it is no doubt Xero is one of the market leaders. Xero was made for small and medium businesses, committed to making life better for small businesses.
One of the unique selling points is that it has various packages catered for businesses in different stages of development (new, growing, established), making it all the more versatile for clients to onboard Xero. Unique to Xero is also its currency conversion feature which automatically converts the currency for you.
It's not all rosy though – even the top players in the market have their shortcomings. Feedback has it that the requisition/inventory side only provides very basic features but there is also very limited expense claims. In terms of user-friendliness, the learning curve for one to familiarise oneself with the software is pretty steep compared to other industry offerings.
Estimated Price Point: Xero's starter package starts from $33 SGD a month (totals to $396 SGD a year), with multiple add on options.
Get Xero @ 80% off!
Limited time period promotion! Save money off new accounting software.
3. Sage
Type of Information
Details
Website
https://www.sage.com/en-sg/
Features

Small Businesses


– Sage UBS
– Sage Payroll



Medium Businesses


– Sage 300 Solutions
– Sage X3
Best For
Small Businesses
With dedicated solutions for small and medium enterprises – Sage UBS for small businesses and Sage 300 solutions for medium enterprises, we see the emphasis that Sage places on catering to specific needs. Sage's solutions fit the needs of startup, scale-up, and enterprise companies, providing quality solutions for integrated accounting, payroll and payment systems.
Sage UBS, the accounting software in Singapore dedicated for small businesses boosts a wide range of connected services – one can create alerts, messages, or chat with the help desk to solve issues. With their outstanding software and customer centricity, they were the 2019 and 2020 top financial accounting software vendor in Malaysia.
Customers have however feedbacked that on its own, it is difficult and time-consuming to set up and one often requires a Sage professional to help in the set-up process. This means for non-accounting trained users, the learning curve would be even steeper.
Estimated Price Point: Sage Accounting's Business Cloud Accounting pricing starts at USD$12.00 per month ($144 USD/ year). They do not have a free version.
4. ABSS
Ideal for owner-operators, ABSS Accounting helps one process sales and purchases, track receivables, payables and GST at the tip of one's fingers.
ABSS Accounting is easy to use for beginners without much accounting background. One convenient feature is that of the ability to connect the DBS account securely with ABSS Connect where your bank account and transaction data is delivered securely and accurately to your ABSS accounting software.
Estimated Price Points: Basic package for 1 user starts from $424 SGD, including free installation, database setup and free 30 days support.
5. Intuit QuickBooks Online
Off-the-shelf software, such as QuickBooks, a product offered by Intuit is widely used amongst small business owners. If you are a small and medium sized business owner, here are some reasons you might want to choose QuickBooks. QuickBooks, a no-frills option offers all basic accounting features. This suite of services would come in handy to service your basic accounting needs, with little accounting experience needed.
Professional Support – It is commonplace for business owners to need orientation when using a new software and even more so someone who they can turn to in the case of any difficulties faced. QuickBooks Singapore offers a contact helpline and also boasts a strong user community where users pose questions and help each other out. Sounds like a good deal ain't it?
However, if you have specialized business needs or if the scale of your operations would require a more comprehensive suite of accounting services, QuickBooks may not be your go to as it largely only caters for basic accounting services.
Estimated Price Point: The most basic package plan – Pro Plus 2021 starts from $199.99 USD per year, with access to the latest features, security patches and automatic data recovery.
6. Smart Cursors
Type of Information
Details
Website
https://smartcursors.com/
Features
– Multi-Currency Platform
– Cash Flow Manager
Best For
Small and Medium Enterprises (SMEs) and Large Enterprises (LEs)
Like many others, Smart Cursors helps businesses in managing their accounting needs and business performance.
So what differentiates them from other accounting softwares out in the market? They boast of their cash flow management system where one can manage deposits, withdrawals, transfers and bank reconciliations effortlessly. The interactive Cash Flow Manager gives insights on how the cash have been generated and spent in one glance.
The Invoice Now feature facilitates sending/receiving the e-invoices directly through the open standard Peppol network securely. This helps both Small and Medium Enterprises (SMEs) and Large Enterprises (LEs) enjoy smoother invoicing.
Estimated Price Points: Pricing plans
7. Highnix
Type of Information
Details
Website
https://www.highnix.com/
Features
– Highnix Enterprise Resource Planning (ERP)
– Enhanced Inventory and Sales Management
– Peppol E-invoice
Best For
SMEs, micro enterprises and new start ups
Highnix believes in productivity tools, to generate productivity and ease of software use for SMEs, micro enterprises and new start ups.
The Highnix accounting system is secure – it boasts X.509 encryption and third party's applications can be integrated with Highnix ERP System using appropriate APIs, allowing for scalability of the business in the case of future expansion
Estimated Price Points: SaaS License starts from $90 per month, inventory management starts at $120 per month. Both come with a 6 months subscription waiver.
8. Zoho Books
Type of Information
Details
Website
https://www.zoho.com/books/
Features
– Third Party Integrations
– End-to-end accounting
– Customizable Invoice
Best For
Variety of business sizes
India-based SaaS company Zoho Corporation offers Zoho Books as part of its Zoho One Suite offerings. Zoho Books like many others in the industry is an online accounting software that helps in financial and business management. Zoho is an ideal fit for a variety of business sizes, robust even for larger enterprises.
What sets Zoho Books apart from its competitors is firstly its myriad of third party integration capabilities – Paypal, Dropbox, OneDrive and Square just to name a few of its many integration capabilities. With Zoho, you'll be able to create unlimited transactions and add any number of users.
Some clients however has given feedback that the third party integrations are complicated and that tutorials are too technical in nature at times.
Estimated Price Point: Good news! Zoho is free for businesses with less than 50K USD of turn over per annum. Their standard package starts from $10 USD per organization / month ($120 per annum), billed annually.
9. Wave
Type of Information
Details
Website
https://www.waveapps.com/
Features
– Customizable Invoice Software
– Wave Payments Network
– One-Stop Accounting System
Best For
Entrepreneurs, SMEs
Hearing that Wave software is free of charge raises eyebrows. There is indeed no hidden costs and the software is 100% free, no trials, no limitations. The free software includes invoicing, accounting, and receipt scanning. Wave's easy-to-use accounting software's ability to be connected to bank accounts, expenses syncing and balancing the books are just some of its many capabilities.
However, some have also given feedback that the linking of bank account is troublesome at times.
Estimated Price Points: Pricing plans
10. Freshbooks
| | |
| --- | --- |
| Type of Information | Details |
| Website | https://www.freshbooks.com/ |
| Features | Credit feature to track prepayments, overpayments and credit notes |
| Best For | Freelancers, Businesses with employees, Businesses with contractors |
Freshbooks is one of the most suitable accounting software in Singapore for freelancers to businesses with a whole range of clients.
One of the most touted pros by users of Freshbooks was that the software is very user friendly and intuitive. Praises also mostly surrounded that of the invoice feature which is not only professional looking but the entire system is hosted on a cloud, ensuring that client's information are secured.
Users have pointed out a few pain points while using Freshbooks, one of them being manual data entry in the invoice template and also the lack of multi currency support which other softwares offer.
Estimated Price Point: Their Lite plan starts from $139.50 USD per year but only services 5 billable clients. The most popular Plus plan starts from $232.50 per annum with a huge increase to 50 billable clients. These plans also offer free trials so try if out if you are still unsure!
11. Netsuite
If you have not heard of NetSuite, you would have definitely heard of Oracle. NetSuite is an Oracle product, one of Singapore's leading web-based business software. NetSuite's financial management solution is used by thousands of organisations to manage their accounting needs.
With real-time access to live financial data, one can quickly drill into details to quickly resolve delays and generate statements that comply with multiple regulatory financial compliance requirements such as IFRS, GAAP, SOX and others.
A substantial deterrent to ERP is the upfront integration and ongoing subscription and licensing costs associated with the technology. This may not be suitable for small businesses.
Estimated Price Point: Its base license costs $999 per month with access costs of $99 per user, per month. The NetSuite license operates as a subscription model and may be renewed annually or over longer intervals.
Conclusion
Do you have any reviews and comments to share regarding our choices for the best accounting software in Singapore?
While SBO is committed to supporting our local businesses, we welcome any feedback and anonymous sharing regarding your experience with accounting softwares in Singapore.
If you prefer to engage a professional accounting services firm to assist you instead, check out another piece of our content here instead.
We hope that this guide will be useful in helping you to make an informed decision when it comes to finding the best accounting software in Singapore!
Get Xero @ 80% off!
Limited time period promotion! Save money off new accounting software.
In this article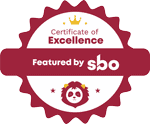 Are you featured in this?
Display this exclusive SBO badge proudly on your website!