11 Best Walkie Talkie in Singapore for Communication Purposes [2023]
We hope you receive this article well (pardon the pun).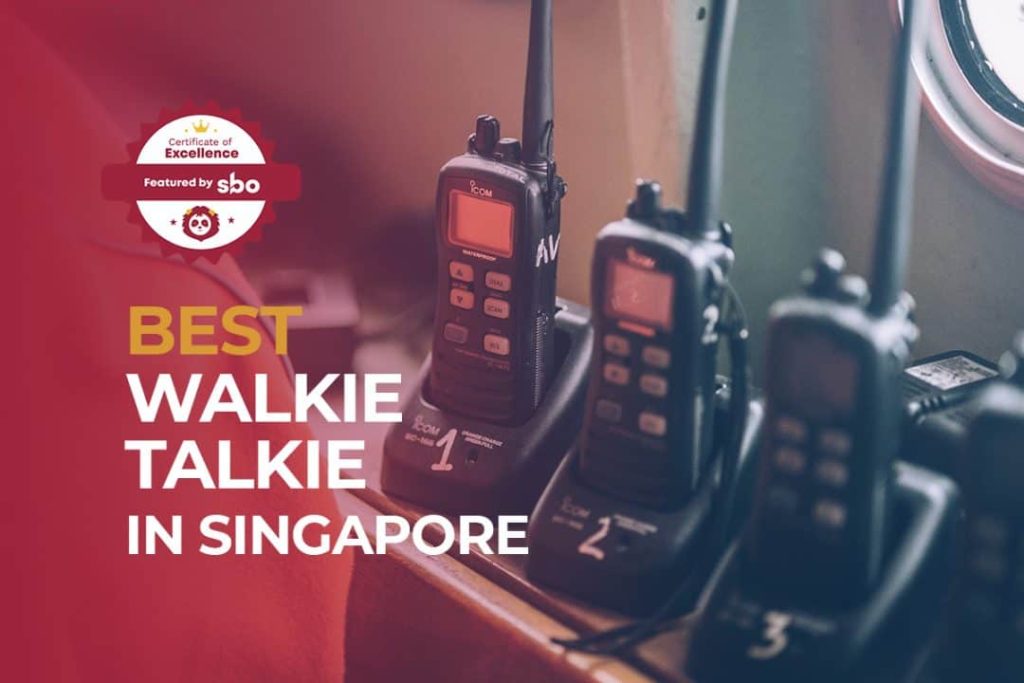 If you thought that walkie talkies were a thing of the past, think again.
Walkie talkies are still widely used in various organisations and industries where instantaneous and group communication is required. These include the emergency services, security services, the military and transportation industries.
Looking for the best walkie talkie in Singapore for your company? You may wish to consider the following factors before deciding on a walkie talkie to purchase:
Factors to Consider
Range
The maximum range of a walkie talkie determines the extent to which you can communicate with someone else standing a distance away. It is also important to note that the effective range of your radio will be affected by factors such as the nature of the environment you are in, and the presence of electronic interferences.
Battery Life
Most walkie-talkies these days still operate on batteries, so you need to charge them regularly just like how you would charge your mobile phone. A longer battery life simply means you can use them longer before they run out of juice.
Number of Channels
Walkie-talkies have multiple channels (from about 8 to 25 or more) so you can switch to another frequency if other people are also using walkie-talkies nearby.
In this post, we've gathered all the necessary details to compile a list of the 11 best walkie talkie in Singapore for communication purposes.
1. Motorola T107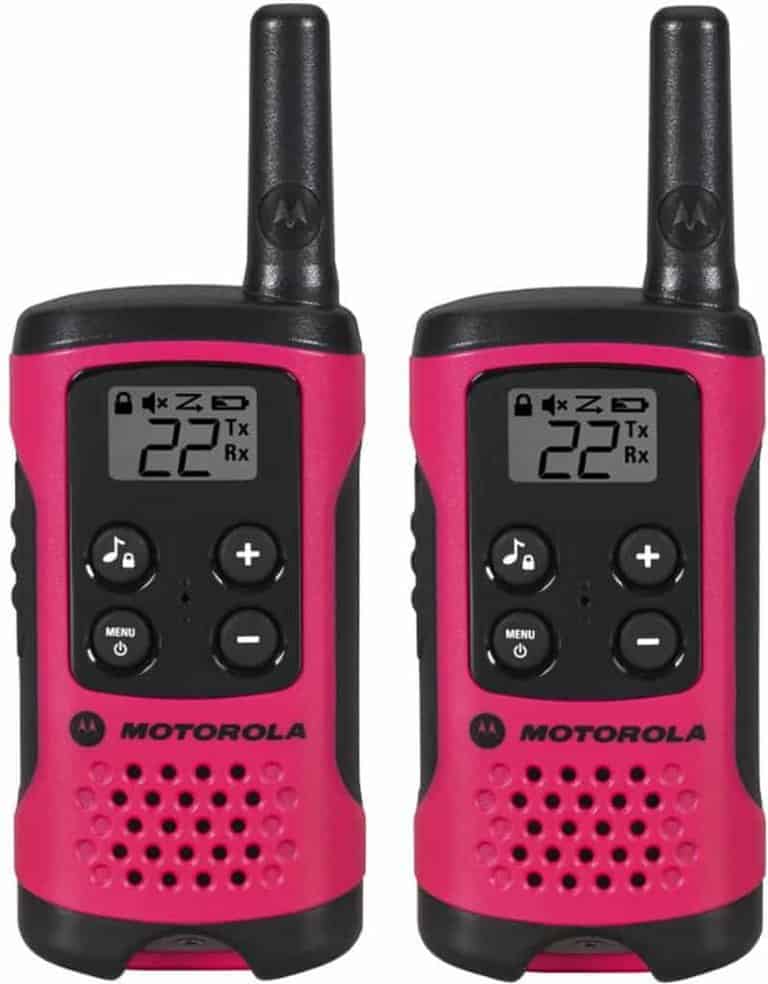 Easy-to-use by the entire family, the Motorola T107 is the perfect way to stay in touch when out and about, whether at the playground or hiking in the park.
This colorful two-way radio has a range of up to 16 miles (25 km) and features 22 channels, providing you with just what you need to instantly reach your family.
Keen to get this walkie talkie in Singapore? It's yours for S$59.72.
2. Baofeng BF-88E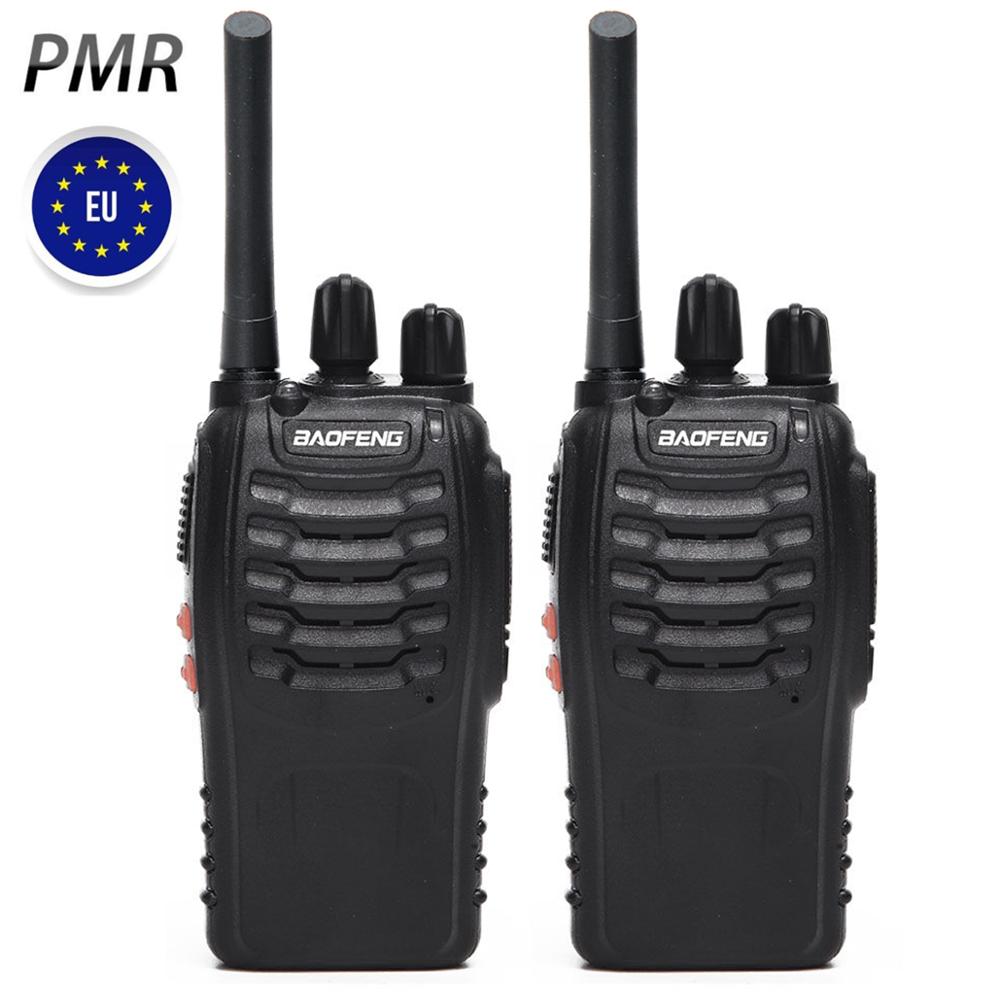 A big fan of ergonomic items? The Baofeng BF-88E has a slim body, a portable size and fits snugly in your hand. It also has loud, crystal-clear RX audio and a long-distance capability. The pair of walkie talkies are also compatible with BF-88A.
The walkie talkies also come with a USB desktop charger for you to conveniently charge them, so you never have to worry about low battery again.
The walkie talkies are perfect for users such as security guards and supermarket personnel, as well as for recreational applications such as biking and hiking.
The best part of it all: the walkie talkies are registered with the Infocomm Media Development Authority of Singapore. They also come with both a 6-month warranty as well as a 14-days exchange policy in case yours are not in working condition.
Keen to get this walkie talkie in Singapore? It's yours for S$31.52.
3. Retevis RT628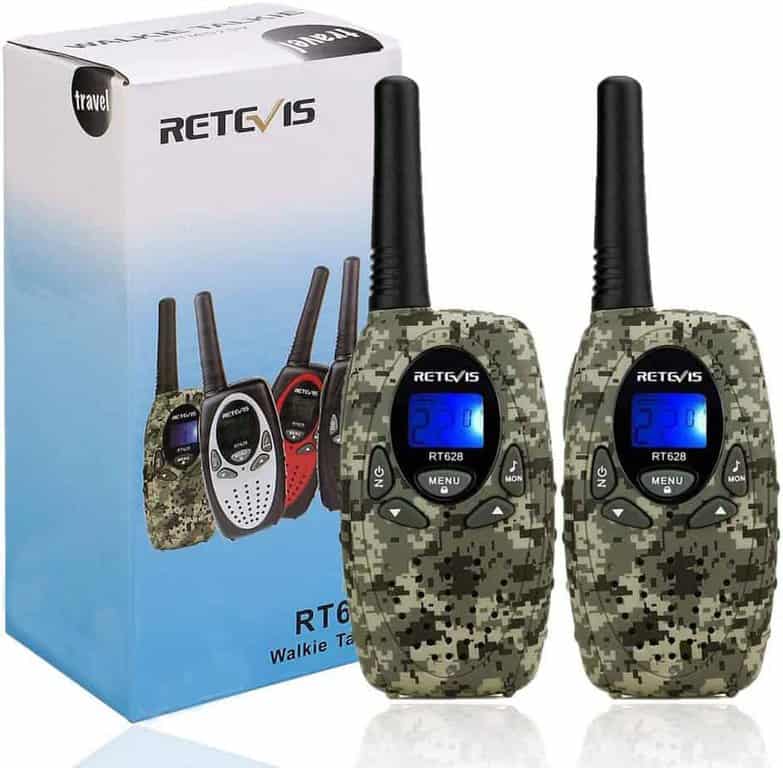 Designed to be kid-friendly, the Retevis RT628 Walkie Talkies are designed for kids who want to explore the outdoors with their distinctive camouflage colour.
Their LCD displays can provide you with ease of convenience if you are in a dimly-lit environment. The walkie talkies also have a keypad lock feature to allow you to lock the buttons to prevent unintentional operation by your kids.
Lastly, as long as your walkie-talkies are on the same channel, they can communicate with each other regardless of how many walkie talkies you buy.
Keen to get this walkie talkie in Singapore? It's yours for S$29.81.
4. SW180 – Handy 4G Walkie Talkie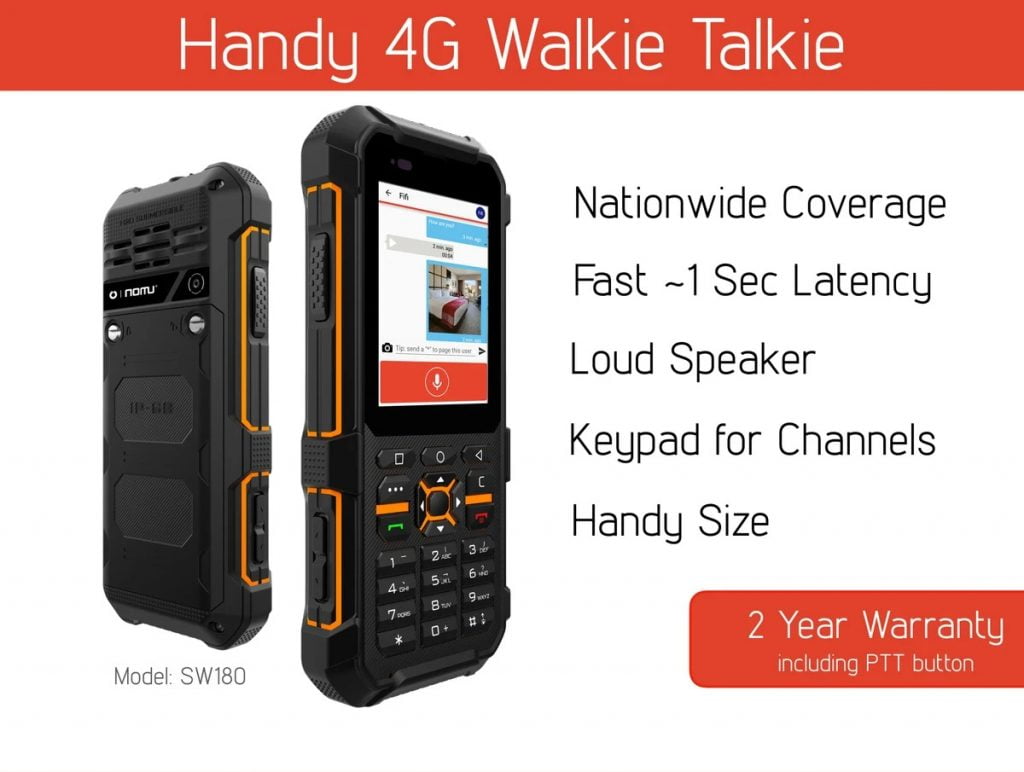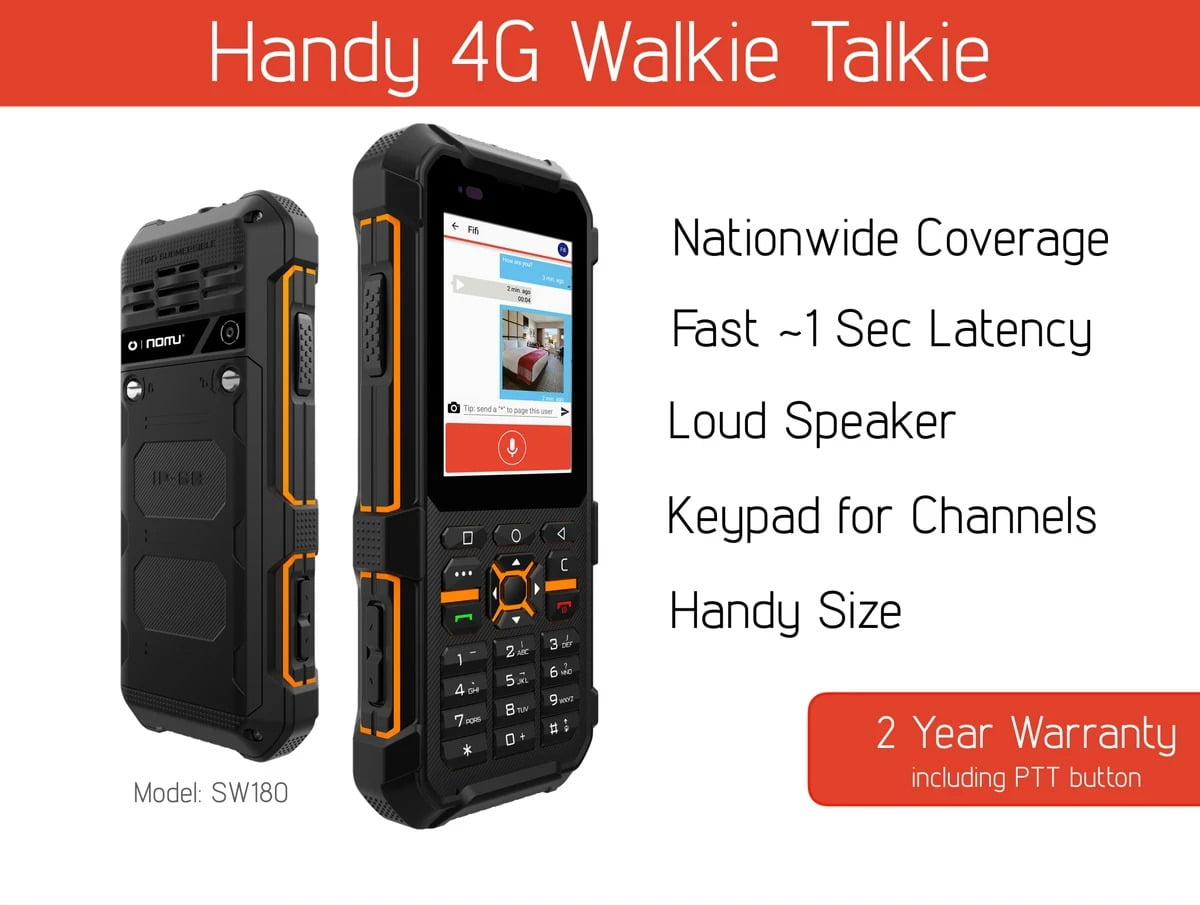 Unlike other walkie talkies on this list, SW180 by Smart Walkie is a nationwide walkie talkie! It allows you to communicate with others throughout the entire island without having to worry about range ever again.
With the traditional walkie talkies, range was always limited to a number of kilometers depending on where you are and you are bound to have some troubles because of this. But with our SW180, you'll be able to reach anyone anywhere through the use of 4G/Wifi and still have all the functions of a normal walkie talkie.
This smart walkie talkie has features that go beyond a typical walkie talkie. Taking pictures, having a touch screen, running Android apps, and location tracking are all possible on the SW180. It has easily become the all-in-one device people flock to in the current market.
Not only does the SW180 have all the features of a smartphone and a walkie talkie, it is also a rugged phone – it's waterproof (IP68 certification), dust-proof, and is built with reinforced materials allowing it to withstand impact of a fall and other rough environments. It also has a manufacturer's 2-year warranty that comes with it!
Get the SW180 at only $28 per month!
5. Baofeng BF-888S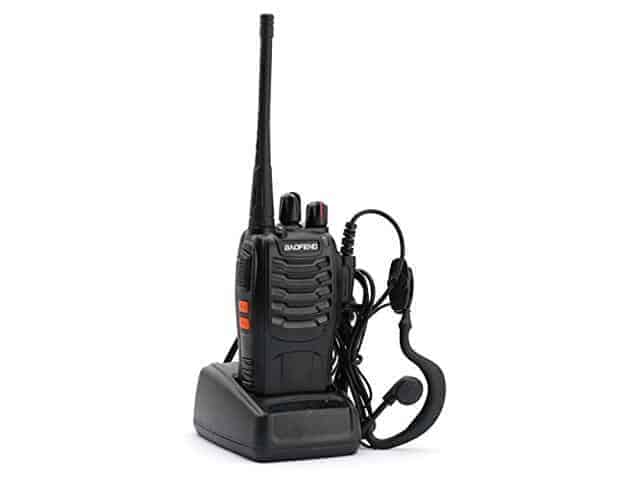 The Baofeng BF-888S is a pair of programmable walkie-talkies with 16 channels. Each radio has a earpiece and has a frequency range of 400-470 MHz.
The walkie talkies have a capability range of 3 miles (5 km) depending on the environment and terrain. Additionally, they are packed to the brim with features such as low voltage alert and an emergency alarm function.
Equipped with a 1500mAh Li-on battery, the walkie talkies also come with power-saving features to extend battery life. Battery life will be the least of your concerns.
Keen to get this walkie talkie in Singapore? It's yours for S$420.57 (for a pack of 20).
6. Uniden GMR2201-2C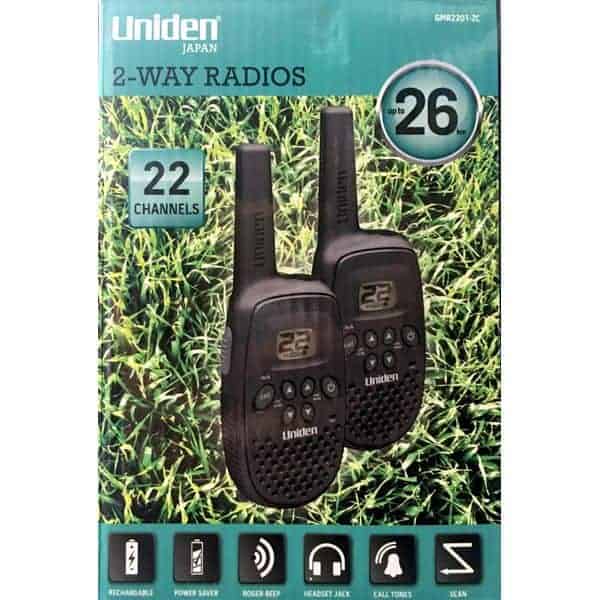 Whether you're hiking, hunting, or just trying to keep track of your fellow explorer, this is a great choice of two-way radio. With a range of up to 16 miles, the Uniden GMR2201-2C radios are ready for most activities, and feature 22 channels (7 FRS / 5 GMRS), auto-squelch to reduce interference, channel scan and monitor features, and other convenient two-way basics like call tones and a roger beep.
As a bonus, rechargeable AAA batteries are included, and can be charged right in the device. You no longer need to worry about battery life when using the radios during camping, hiking, hunting, or even for keeping in contact with another person.
The GMR2201-2C radios have a range of up to 16 miles/26 km. P.S. As with all GMRS radios, you'll get more range in open terrain than in areas with many high buildings!
Keen to get this walkie talkie in Singapore? It's yours for S$58.19.
7. Motorola T82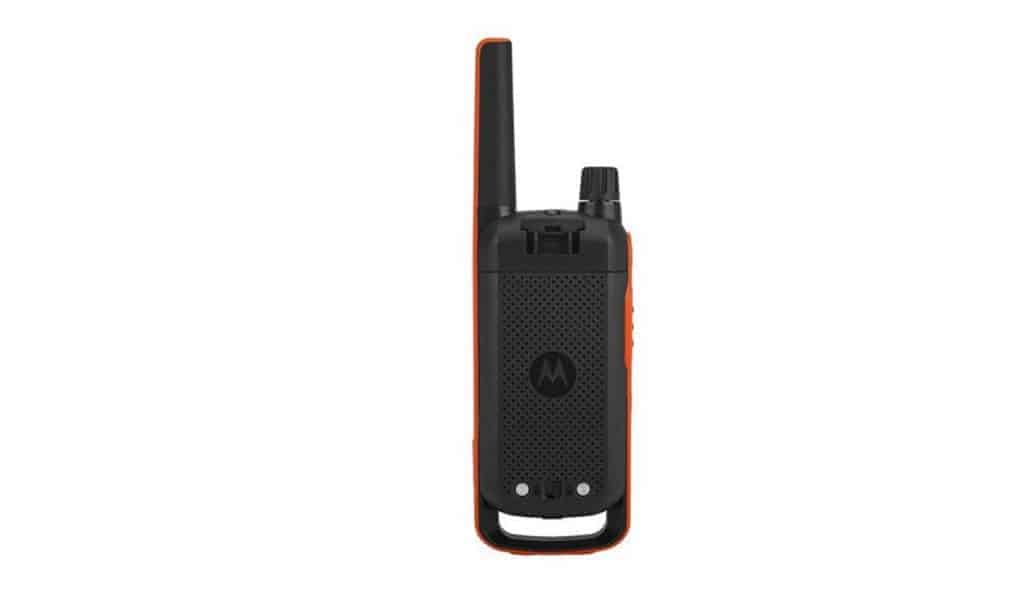 The T82 is the perfect partner for your next adventure. Durable, with an IPx2 rating, the T82 can take the drops and splashes you're likely to encounter on your treks. The new hidden display makes calling easier and comes alive when you need it.
The T82 has a range of 10 km and comes with 16 channels plus 121 privacy codes. The pair of walkie talkies is dual power – which means that it's powered by AA standard alkaline batteries or rechargeable NiMH batteries (included).
Keen to get this walkie talkie in Singapore? It's yours for S$178.00.
8. Motorola T80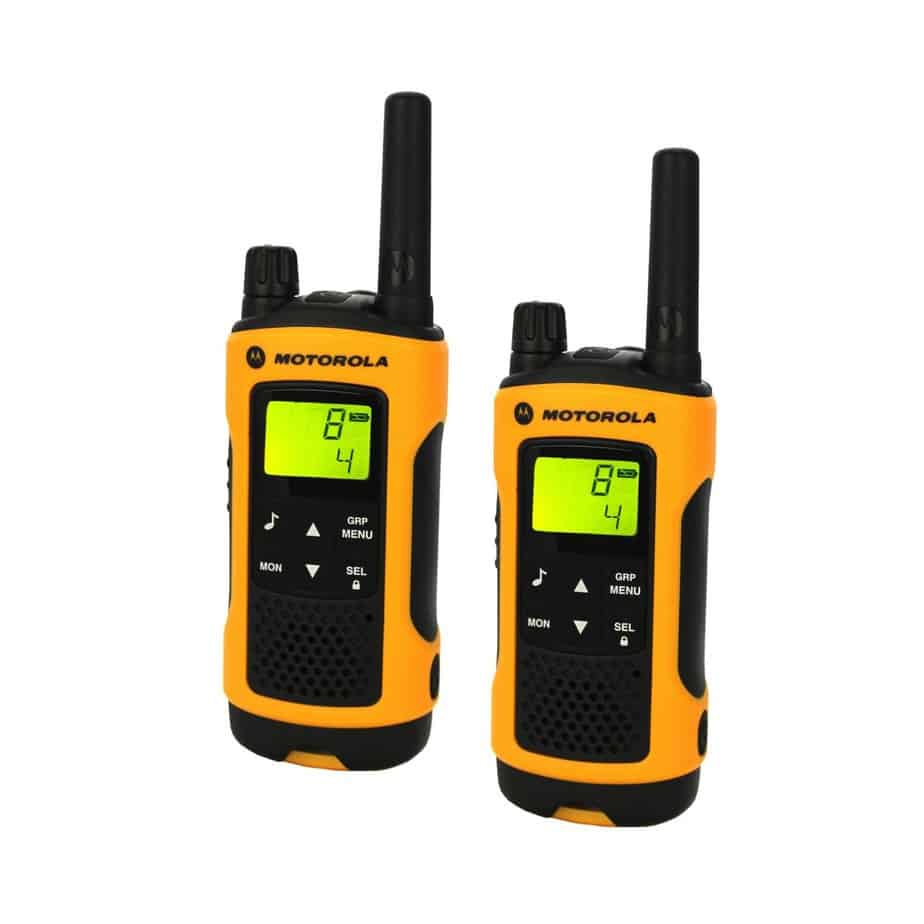 An adventure junkie? The Motorola T80 is the walkie-talkie in Singapore for you. Robust but easy to use, the Motorola T80 is essential for extreme environments.
Bursting with functionality, including a range of up to 10km, a handy built-in LED torch and a splash proof exterior, the TLKR T80 keeps you connected.
The T80 walkie talkie is license free and includes key features such as LCD display, 8 channels and up to 10 km range, with no call charges.
Keen to get this walkie talkie in Singapore? It's yours for S$218.00.
9. Motorola T62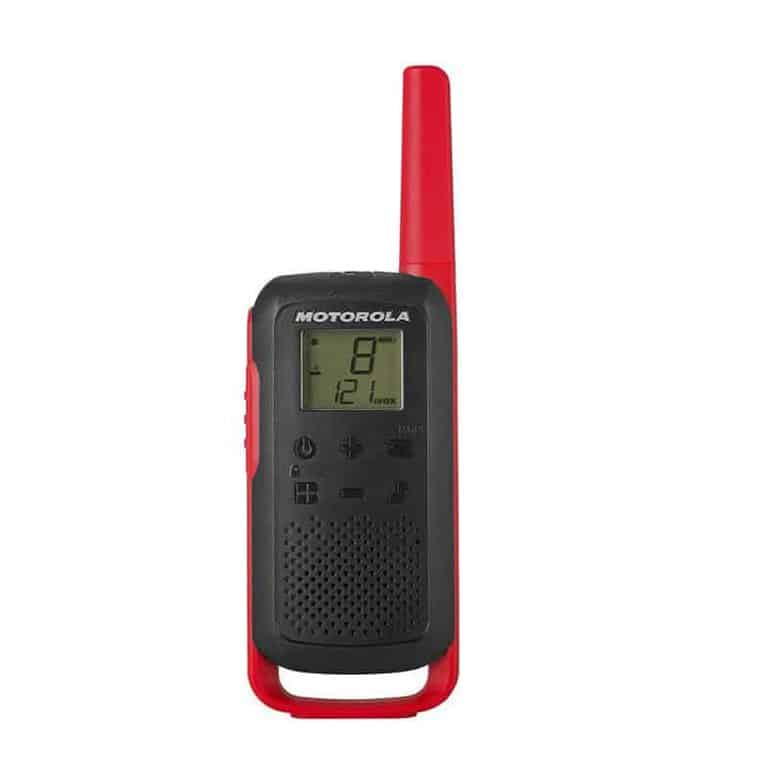 Fully featured, tough and stylish, the TALKABOUT T62 walkie-talkie is the ideal way to stay connected during outdoor adventures. At home, on the campsite, at a festival or simply hiking, the TALKABOUT T62 keeps you in touch.
The easy pairing button makes setup a breeze and with USB charging, you can charge it in a more convenient way. It is also license free and includes key features such as LCD display, 16 channels and up to 8 km range, with no call charges.
Keen to get this walkie talkie in Singapore? It's yours for S$128.00.
10. Swiftcom SC-1410

Swiftcom SC-1410 is the latest license free walkie talkie which is ultra thin for you to carry around without noticing it. It comes with a 1500mAh Li-ion battery that can last for up to 15 hours. It also comes with 2 different PTT buttons at the side, including the beautifully-designed breathing light PTT button.
The breathing light allows you to identify if the walkie talkie is either transmitting or receiving. No other settings or intense training is required to operate this handset. Just turn it on and you can start communicating with each other.
The good news is that you don't have to worry about charging. The traditional way of charging uses desktop charger only, while the Swiftcom SC-1410 has a new way of charging by using micro USB. Therefore, you can easily charge your battery inside your car, power bank or using any micro-USB adaptor that you have with you.
Keen to get this walkie talkie in Singapore? It's yours for S$180.00.
11. Motorola XIR P3688
Simple and affordable, the XiR P3688 portable two-way analog/digital radio connects your workforce — and has the flexibility to grow with your business.
By combining the best of two-way radio functionality with the latest analog and digital technology, the XiR P3688 is perfect for the everyday user who wants to stay connected. Fully compatible with the MOTOTRBO family of radios, the XiR P3688 has superior audio quality, outstanding coverage, long-lasting battery life and more.
You can look forward to programming your radios quickly and efficiently, with the Radio Management tool. Radios can be programmed in batches to a standardized template, giving error-free results and optimized performance.
Keen to get this walkie talkie in Singapore? It's yours for S$204.20.
Conclusion
Do you have any reviews and comments to share regarding our choices for the best walkie talkie in Singapore?
While SBO is committed to supporting our local businesses, we welcome any feedback and anonymous sharing regarding your experience with the listed walkie talkie in Singapore.
We hope that this guide will be useful in helping you to make an informed decision when it comes to finding the best walkie talkie in Singapore.
Featured Image by Grégory Costa from Pexels
Explore More Content