10 Best Time Attendance Systems in Singapore for Construction Workplaces [2022]
Better three hours too soon than a minute too late.
Tech & Innovation
Our team at SBO.sg is committed to being a one-stop avenue to connect local businesses and consumers. We hope that our research efforts can help you save time and money by finding you the best deals without having to search around the vast world-wide-web.
According to National Development Minister Desmond Lee earlier this year, the construction contracts for the built environment sector are expected to grow to between $23 billion and $28 billion in 2021, as the sector recovers from the impact of the Covid-19 pandemic.
With so many upcoming construction projects on the way, it's no wonder supervisors at construction sites have to deal with an increasing number of challenges every day, of which other industries do not face many.
Not only do they have to adjust to new workers amidst a mobile workforce, but they also have to handle the everyday duties of creating work schedules to meet the datelines of every project.
Hence, we have put together a list of the 10 Best Time Attendance Systems in Singapore for Construction Workplaces for effective, simple, and secure time attendance systems that will help streamline the process for employees and supervisors.
1. Intercorp Solutions
Established in 1996, Intercorp Solutions is an enterprise that helps companies and businesses boost productivity by using the most advanced biometric fingerprint recognition technologies with its specialized in-house developed Attendance Management Software ("AMS").
The widespread use of their AMS can be seen across the 160 NTUC Fairprice supermarkets, which were early adopters of this technology.
Today, Intercorp Solutions has successfully grown its market and firmly established itself in various industries, and has worked with many well-known companies such as Singapore Post, Takashimaya, Toys'R'Us, ExxonMobil, Golden Village, Raffles Education, MDIS, Curtin University, Hitachi, Liebherr, Audi Premium Automobiles, Singapore Zoo, Jurong Bird Park and more.
2. Smart Touch
Offering a flexible web-based Time and Attendance System, Smart Touch allows companies to easily access and manage employees' attendance data anywhere and anytime.
Through Smart Touch, construction companies will gain access to more than 5 types of reports of time attendance systems available such as Individual Attendance Report, Weekly Attendance Report, Working Hours Summary Report, Audit Trail Report, Overtime Report and Daily Attendance Report.
3. Info-Tech
A high tech company that offers real-time sync to the cloud-based time attendance software, Info-Tech allows employers to customise and create multiple shift patterns with different overtime & lateness rules.
A system that allows employers to capture the employees' attendance data through a mobile attendance app with built-in face recognition and GPS technology, construction workers can now clock in & out easily from anywhere across the big construction sites using their phones.
4. Sage
A robust and user-friendly interface, Sage's time attendance system allows supervisors at construction sites to optimise scheduling for every day and project-driven tasks, boosting efficiency in tracking and planning resource allocation.
In addition, the attendance management system works with any access control reader that can export data, which produce reports such as Overtime Report, Attendance Report, Lateness Report, Headcount Report and Shift Calendar Report.
5. Circle Enterprise
First started in 2001, Circle Enterprise specialises in biometric time attendance systems to capture Over-Time hours, Lateness, Allowances, Incentives, Attendance Bonuses, Absences, etc.
Offering systems from Low-Cost Clocking Machines and Smart card Systems to Biometric Hand Scanners with Powerful Time and Attendance Software, Circle Enterprise offers various time attendance systems to meet every employer's needs.
6. Times Software
Founded in 1998, Times Software has established itself in the industry within its first 2 years of operation by providing excellent software solutions and services to help companies achieve higher productivity.
With TIMES Mobile App's location-based attendance clocking, supervisors at construction sites can plan and edit duty rosters for employees on the go through real-time updates to increase work efficiency.
7. StaffAny
Adopting the latest cloud technology, StaffAny enables employees to easily clock in and out for time and attendance through their mobile devices with no need for expensive hardware maintenance.
In addition, StaffAny offers Geofence, QR and Wifi for secure clock-in, especially for construction field teams with non-fixed locations in a day.
8. JustLogin
With JustLogin's Geofencing and AI-powered facial recognition technology, employees at construction sites can clock in and out of work easily on the go at different work sites within the same day.
Additionally, employees can clock in from a single tablet or smartphone device with JustLogin's kiosk mode that supports a multi-entity clock-in.
9. HReasily
More than just a platform, HReasily works with companies and businesses to provide solutions such as payroll, leave application, time and attendance, claim filing, facial recognition & scheduling for seamless and efficient running of operations.
With the integration of the lastest facial recognition technology, the time and attendance system enables employees at the construction sites to clock-in and out quicker than ever before.
10. Payboy
With the help of Payboy's location-aware time tracker app, the time attendance system ensures that each clock-in or out is done at the specific location of each employee, where each safeguards and controls embedded in the system captures your employees' actual hours with stunning accuracy.
Additionally, Payboy also allows employers to import existing attendance data into their system through any Excel sheet or CSV file.
Conclusion
Do you have any reviews and comments to share regarding our choices as to where you can find the best time attendance system in Singapore for construction workplaces?
While SBO is committed to supporting our local businesses, please feel free to share any experience or thoughts you have. We welcome any opinion regarding the listed time attendance systems in Singapore.
We hope that this guide will be useful in helping you when it comes to finding the best time attendance system in Singapore for construction workplaces.
In this article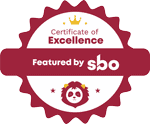 Are you featured in this?
Display this exclusive SBO badge proudly on your website!