7 Best Thermal Scanner in Singapore to Take People's Temperature [2023]
Feeling feverish?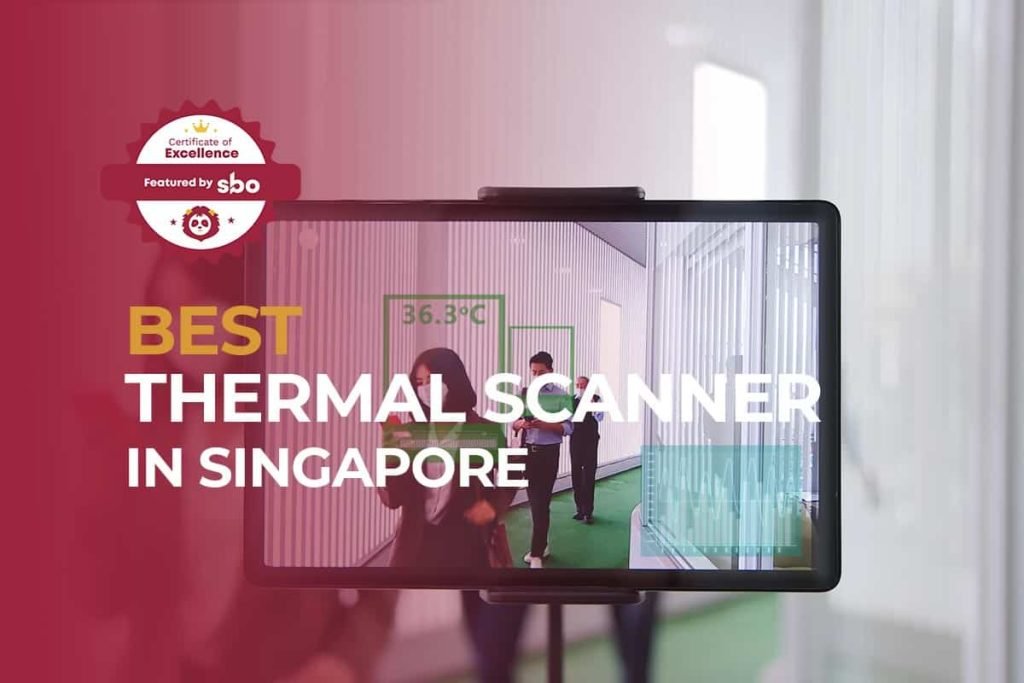 According to The Straits Times, sales of facial-recognition devices that scan for temperature hit fever pitch in Singapore as a result of the COVID-19 pandemic.
You probably know how they look like by now.
These devices – usually consisting a screen the size of an iPad mini with a camera that scans an individual's face and temperature – have become a ubiquitous sight in malls and office lobbies.
They cost between $2,000 and $5,000 each but companies have been making a mad rush for them, leveraging government grants designed to get small and medium-sized enterprises to adopt digital solutions for their work processes.
Looking for a thermal scanner in Singapore? In this post, we've gathered the details to compile a list of the 7 best thermal scanner in Singapore to take temperature.
1. Intercorp Solutions: ThermalFace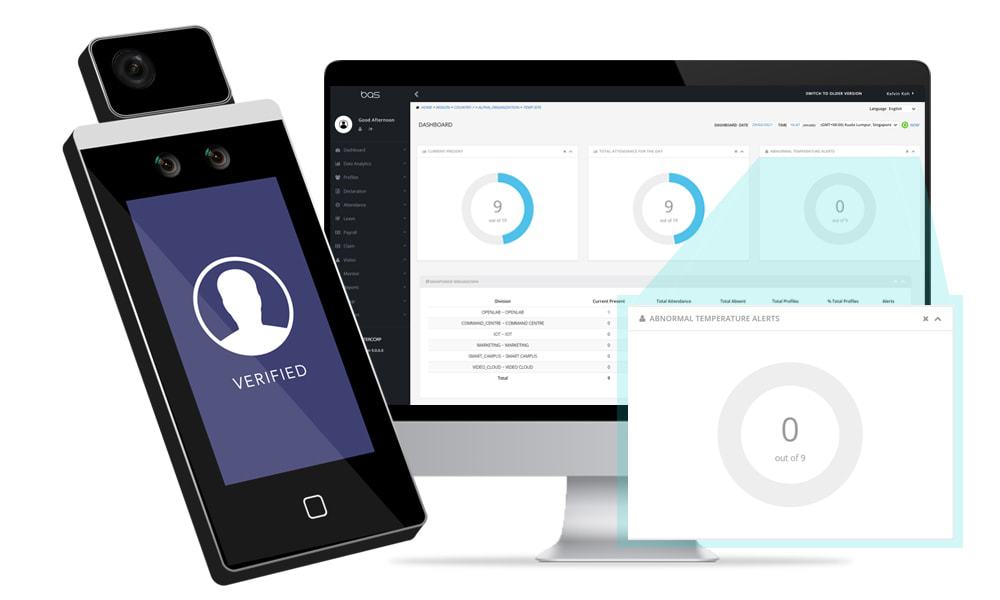 ThermalFace possesses an in-built temperature measurement device, which is able to measure up to an accurate ±0.3°C discrepancy.
The thermal scanner in Singapore is a Singapore Health Science Authority (HSA) Class A certified product.
With built-in advanced Vanadium Oxide uncooled detectors, ThermalFace is able to measure and record visitors' temperature together with clocking in their attendance.
It can also operate as a pure temperature measurement instrument as well, for rapid measurement of temperature for large numbers of visitors.
ThermalFace is integrated with Singapore's official governmental contact-tracing platform SafeEntry, to ensure all employees and visitors are recorded and traced under governmental regulations.
It can even recognise individuals with masks on.
2. LDR Technology: Lorascan
Lorascan is an Artificial Intelligence-powered facial recognition thermal scanner that can be installed in properties for contactless temperature and attendance taking.
The thermal scanner in Singapore is fitted with a face or face-with-mask recognition system, and an infrared thermal imaging module for a rapid and reliable temperature check.
An automatic alarm will go off when a feverish temperature is detected.
The SafeEntry system can also be installed into the device upon request.
When you buy the thermal scanner, you will also get free installation service & training from them.
3. JustLogin: SafeClock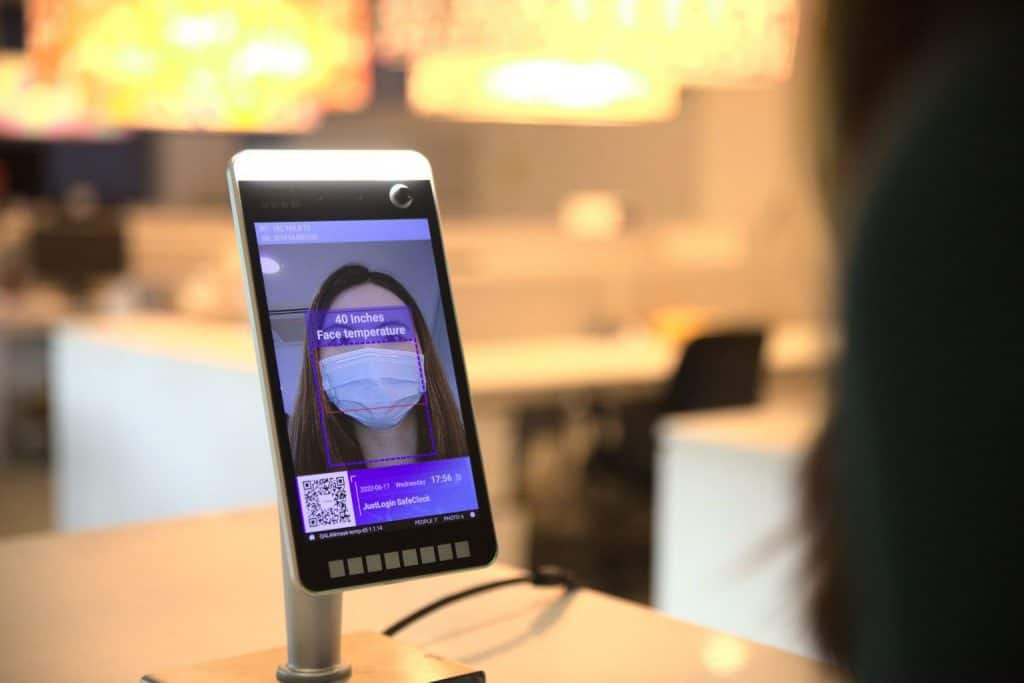 Looking for an all-in-one thermal scanner in Singapore?
With JustLogin's SafeClock, your employees will be able to clock in safely at work with their all-in-one contactless temperature scanner, attendance tracker and door access system.
Capable of detecting live persons with or without masks on, SafeClock has rapid facial recognition (<0.7 sec) with high accuracy.
Their facial recognition technology is programmed by SIAT, which ranks amongst the top three in the world.
The thermal scanner in Singapore can be integrated with JustLogin's HR Management System for centralised employee information and monitoring as well as the SafeEntry Management System established by the Ministry of Health.
4. NAX Instruments: Seek Scan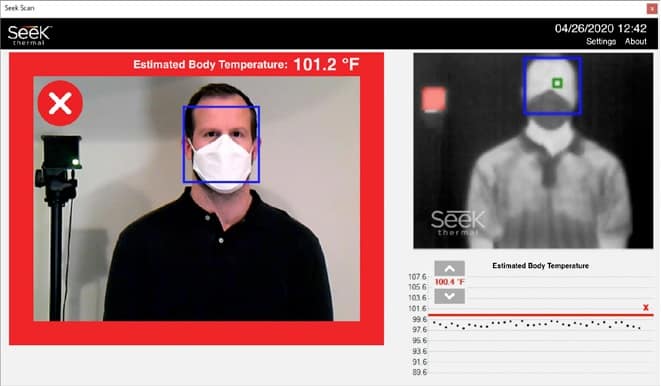 Made in the USA, Seek Scan™ is a simple, intuitive and inexpensive thermal imaging system designed to measure body temperature screening using skin temperature as a proxy.
In contrast to traditional screening methods, Seek Scan allows for social distancing and locates the most reliable spot on the face for temperature measurement.
To maximise reading accuracy, the thermal scanner in Singapore references a fixed heat source with a known temperature value.
The thermal scanner in Singapore can be calibrated by the owner to display a Pass/Fail alert based on a customisable temperature threshold.
You can also set up the Seek Scan scanner easily in minutes using two tripods and a Windows PC.
5. Acision ITS2000 Thermal Infrared Face Recognition System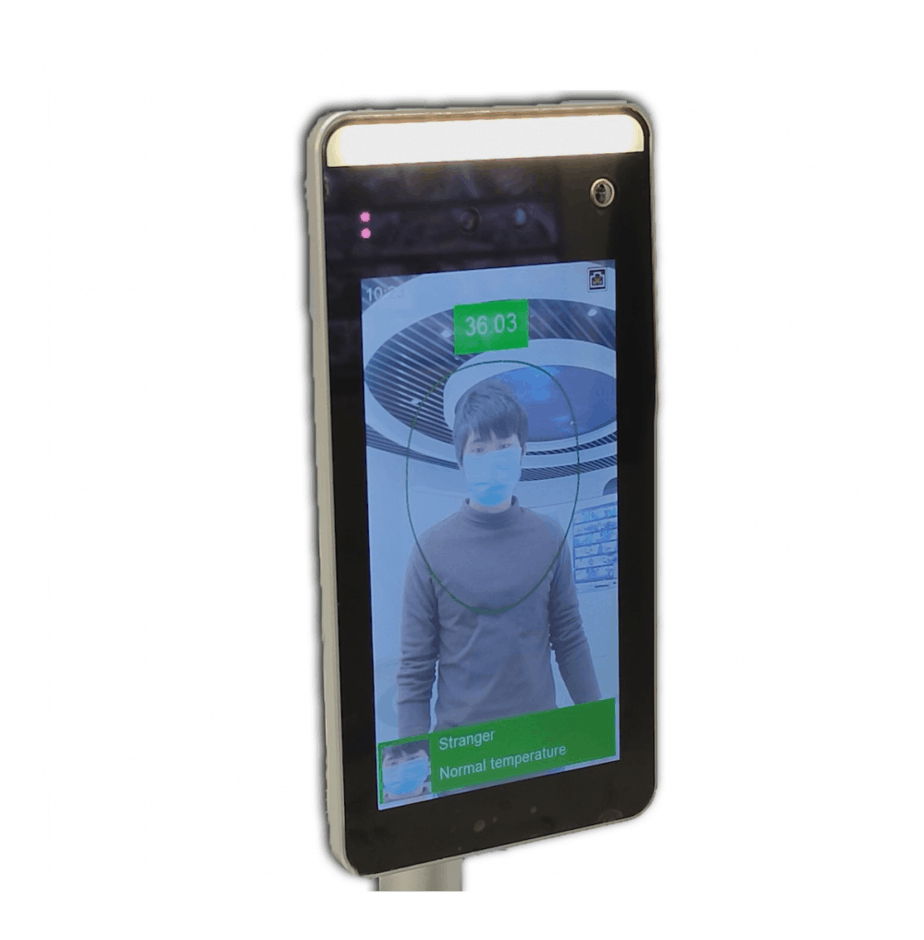 ACISION ITS2000 employs thermal infrared face recognition technology that allows for accurate contactless body temperature screening (with margin of error of only ±0.3 degrees Celsius), which is important for social distancing during COVID-19.
ACISION ITS2000 leverages latest & error-free technology such as photo-taking, facial recognition, digital time & date stamp that effectively eradicates data entry errors.
The device will function at maximum capacity even for prolonged operating hours, effectively heightening both data management accuracy and efficiency.
ACISION ITS2000 casing is manufactured from aviation aluminium alloy which is designed to be dust & water resistant and is suitable for both indoor and outdoor environments.
The sleek yet durable design of the thermal scanner in Singapore is made with the user's convenience in mind and is built to last as long as possible.
6. Million Agencies: Safe-Scan+ Infrared Thermometer With Hand Sanitizing Station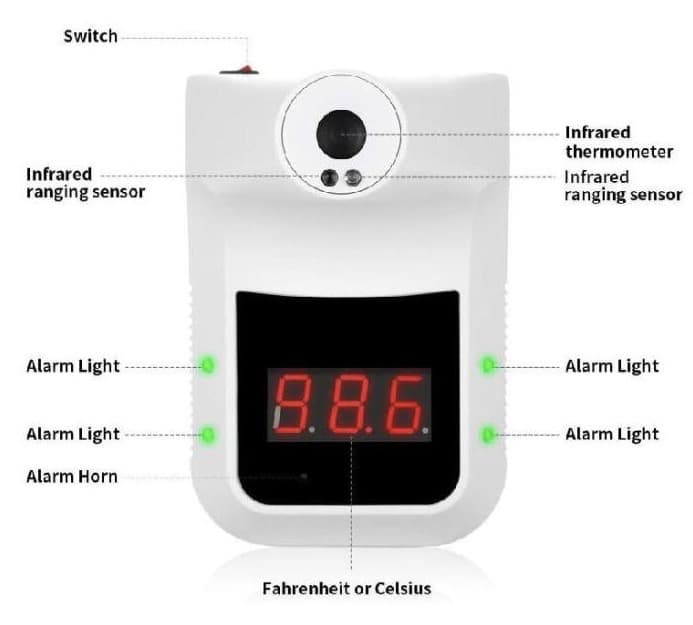 Safe-Scan+ carries out non-contact temperature measurement and helps to minimise cross-infection, all while being mounted on a hand sanitizing station.
The thermal scanner in Singapore has a high accuracy of ±0.2 degrees and comes with an automatic alarm that will sound when abnormal temperature is detected.
The thermal scanner in Singapore reads temperatures from a distance of 5-10 cm.
7. CCTV Camera: Uni-T UTi165K Infrared Thermal Imaging Thermometer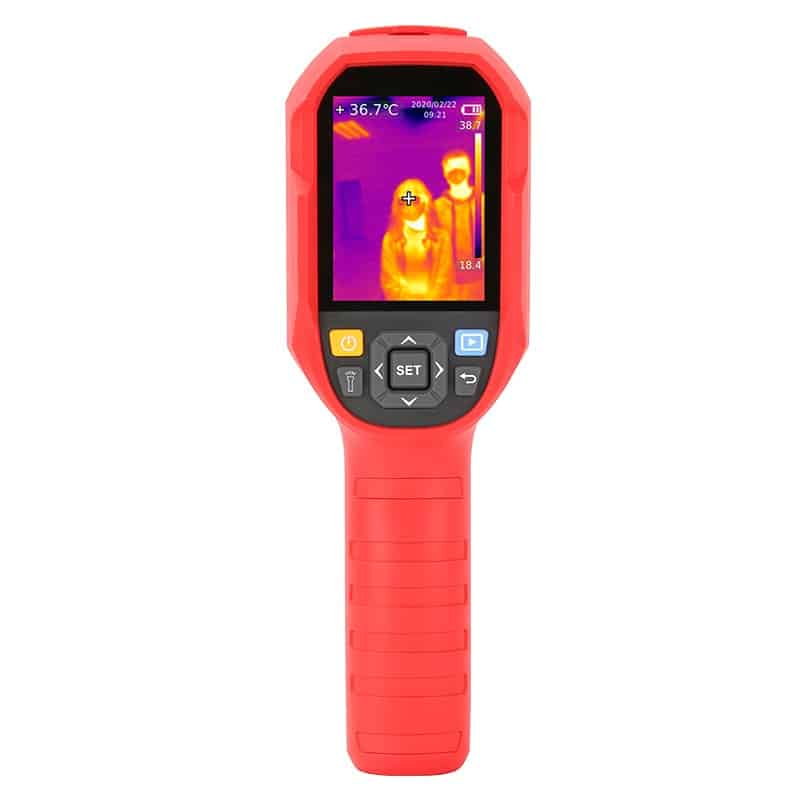 The Uni-T UTi165K Infrared Thermal Imaging Thermometer is best known for its accurate measurement, with an accuracy of ±0.5°С of temperature screening.
It transmits audio alarms via the PC software whenever it detects high fever in real time.
It also records visitors' images in the MicroSD cards for reference later on.
Compared to other similar solutions in the local market, the Uni-T UTi165K Infrared Thermal Imaging Thermometer is also priced much more reasonably, making it suitable to be installed in dormitories, offices, schools, and shopping malls.
When you purchase the thermal scanner in Singapore, you also get one year product and service warranty and lifetime technical support from them.
Conclusion
Do you have any reviews and comments to share regarding our choices for the best thermal scanner in Singapore?
While SBO is committed to supporting our local businesses, we welcome any feedback and anonymous sharing regarding your experience with the listed thermal scanner in Singapore.
We hope that this guide will be useful in helping you to make an informed decision when it comes to finding the best thermal scanner in Singapore.
However, if you're looking for an access system to heighten the security of your premises, your best bet would be to install a biometric system in Singapore.
Explore More Content