20 Best Software Development in Singapore for IT Solutions [2023]
Programming is tough. Let someone else do it for you.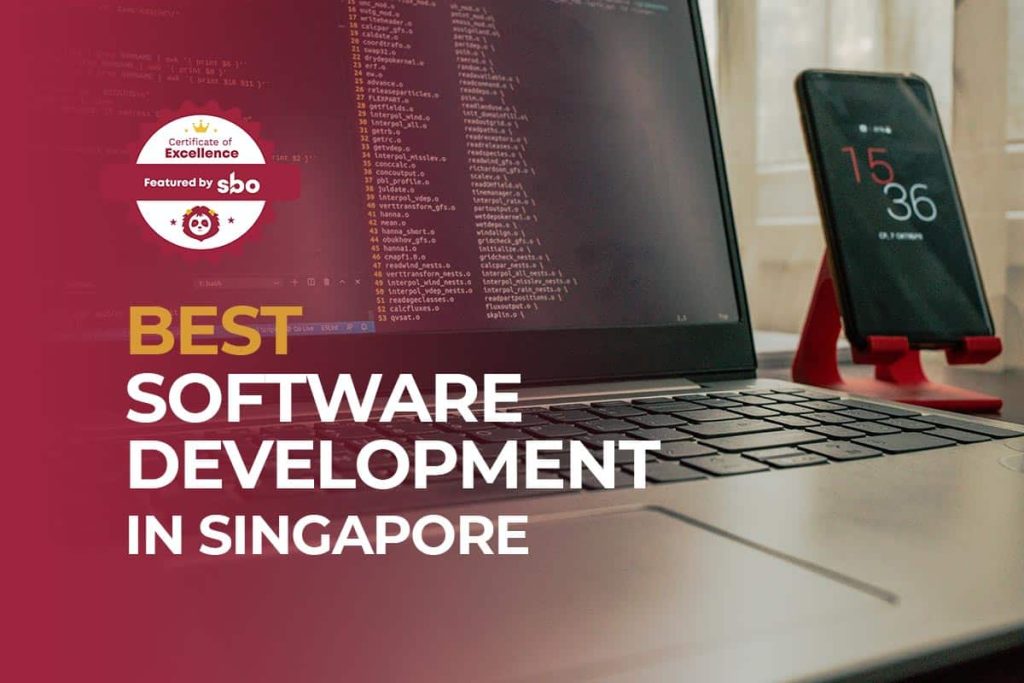 As Singapore's need for software developers booms, there is now a talent crunch for everything tech-related in the country.
But as anyone who has dabbled in programming would attest to, software engineering is not as easy as it sounds.
Besides IT companies in Singapore that provide technical support, there are also IT companies whose niche lies in software development in Singapore.
Examples of software that needs to be developed include mobile applications, websites and databases.
Looking for a software development in Singapore?
In this post, we've gathered the details to compile a list of the 20 best software development in Singapore.
1. Xsosys Technology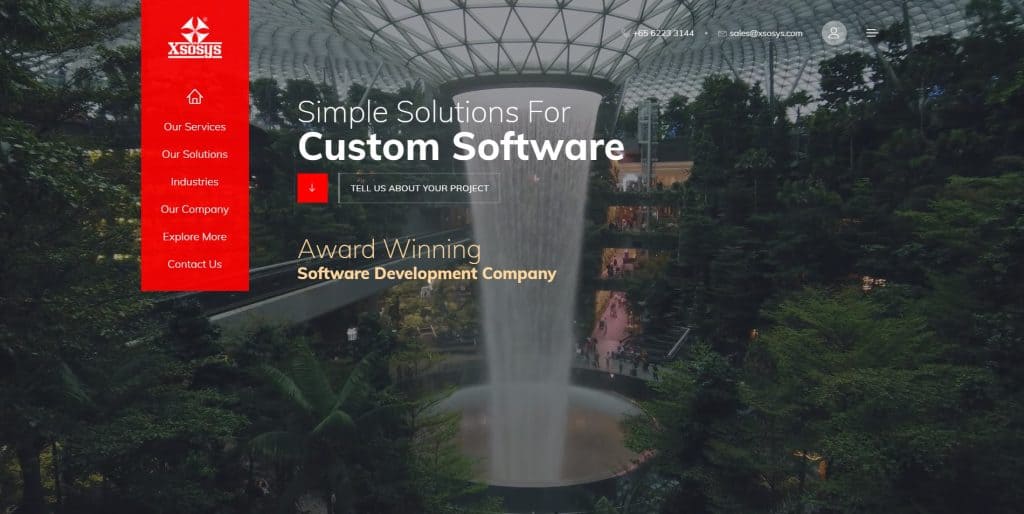 Started in 2009 as an IT company with a focus on software/web development, Xsosys Technology has become a distinguished company that has been implementing strategic IT solutions to its esteemed clientele through simple yet effective processes further bifurcated into more technically intricate solutions to carry out the process seamlessly.
They provide various IT services such as customized ERP development, mobile application development, IoT solutions, web application development and blockchain solution.
Xsosys Technology offers integrated IT solutions to give clients the technological edge to meet their business goals.
The Training Management System (TMS) offers comprehensive monitoring of the entire training center activity without having to switch between different standalone applications or systems.
The Total Quality Management System helps to position businesses to achieve customer requirements and the regulatory necessities to improvise the performance of the company's activities.
Over the years, Xsosys Technology has the opportunity to serve various clients such as National Library Board, Ministry of Education and Courts.
2. TechTIQ Solutions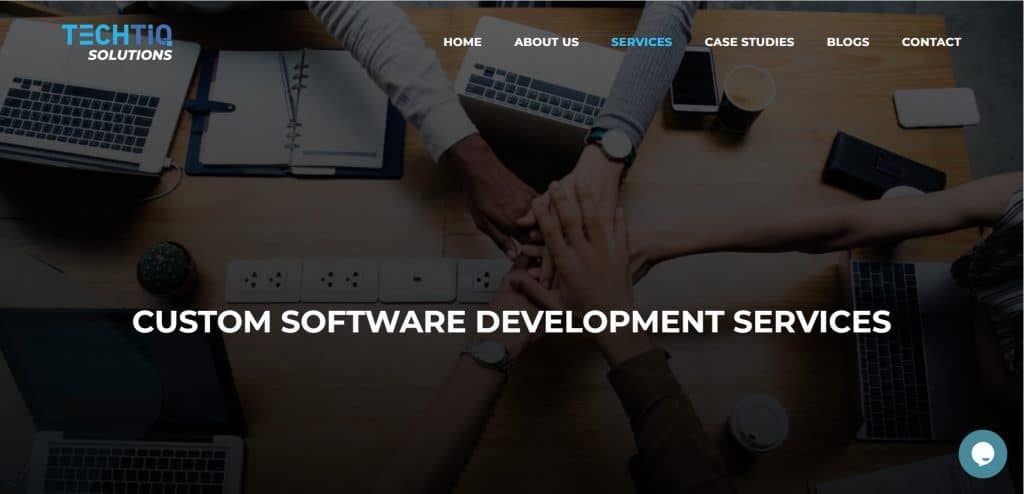 TechTIQ Solutions comprises a group of tech-savvy enthusiasts who are able to provide your company with customised Agile mindset/Scrum/Kanban methodology software development solutions depending on your organisational requirements.
They adhere to a four-step process in developing software development solutions:
Research & Analysis: Their team will research on the needs of the company and the latest software technologies before developing a software.
Design / Architecture: Their senior project Designer / Architect will outline an optimal design for your product needs that will also suit your business.
Development and Implementation: They will do everything from product testing to release of the beta version to ensure that your software works like a charm.
Deployment: For a complex solution, they tend to go for a release that entails multiple stages leading to full-scale implementation. Even after the deployment of the products, they offer continuous support and maintenance.
3. Genic Solutions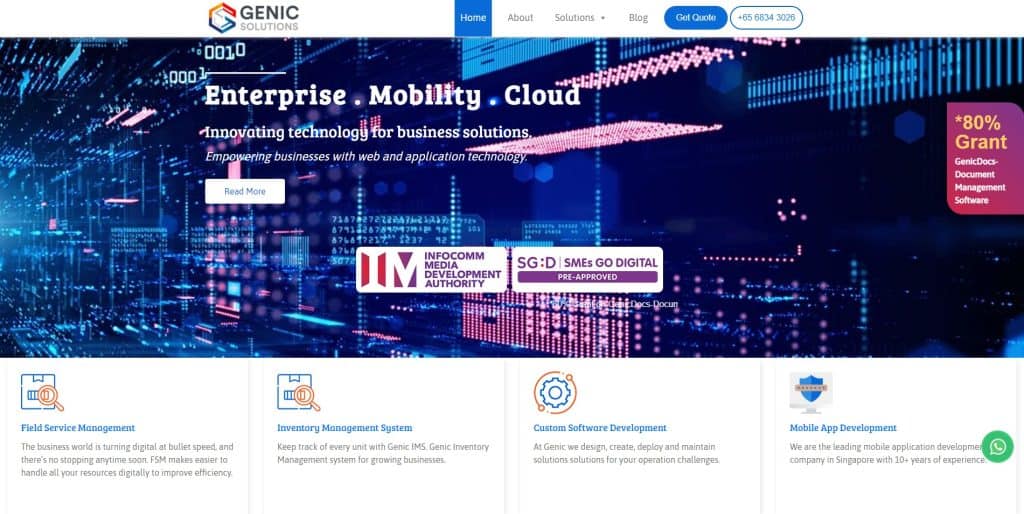 Genic Solutions is a dedicated digital transformation consultancy that help businesses all over the world to innovate their day-to-day operations. Being committed to the quality of their service and client's needs, they encourage firms to achieve their goals using cutting-edge technology.
To ensure the continuous growth of businesses in ever-changing tech landscape, Genic Solutions works with them to develop custom enterprise products, applications and mobile platforms.
Softwares used for these products include iOS, Android, Java, HTML 5 and CSS 3.
All software development works are done in a cost-effective manner and following meticulous risk management and mitigation management strategies.
They have worked with various clients such as Changi Airport Group, Idemitsu, Fineworkz Landscape, Konica Minolta and Masterscan.
4. Ambient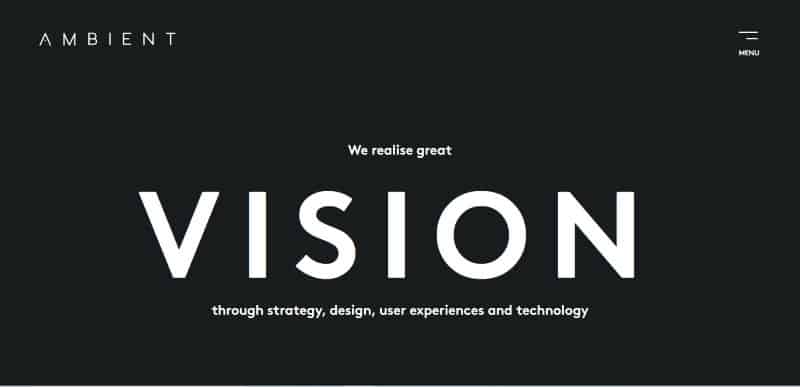 Ambient is a creative design and software development agency in Singapore that helps brands navigate the complex digital space, execute solutions through purposeful design, user experience and the latest technology.
With more than eight years of programming experience, Ambient specialises in developing complex and customised projects from cloud applications to API, all befitting elevated technological standards of innovation and quality.
They develop customised software for the cloud using the Agile Manifesto principles.
Their work processes are collaborative to facilitate effective communication with their customers, and to address project needs.
Given the project complexity of custom apps, they also provide their customers with dedicated support throughout to ensure that their needs are met.
5. Octal Info Solution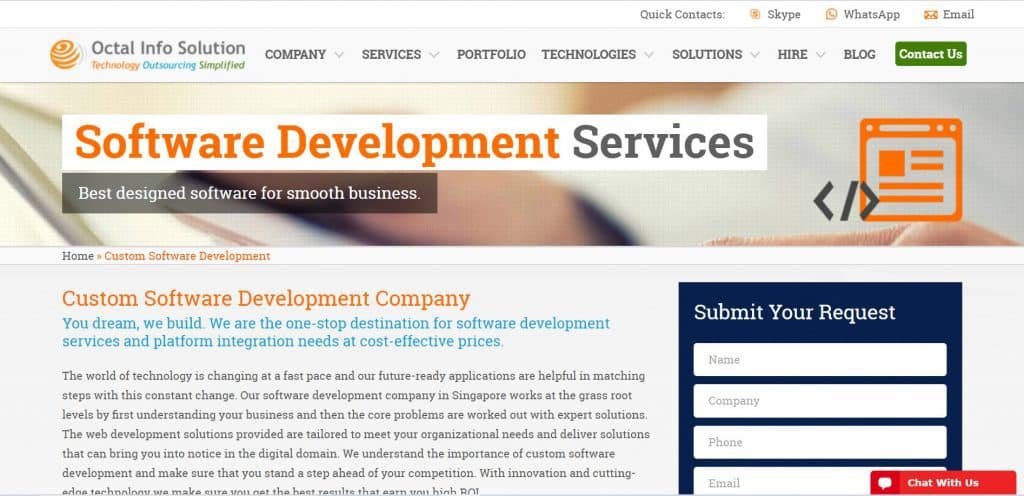 After serving more than 1400 customers from various part of the globe and having presence in India, UK, USA and now Singapore, Octal Info Solution has grown to become as a dynamic IT and service-oriented firm over the past 11 years.
Being an ISO 9001:2008 certified company, they pride themselves in adhering to international standards resulting in highly optimised operations and increased credibility.
With over 900 custom software applications developed, they are capable of developing a large range of custom applications for enterprise clients, which are integrated with high-level security, scalability and intricate requirements.
The software development in Singapore differentiates itself through its big data solutions.
With Artificial Intelligence and Machine Learning-based solutions to tap on the power of predictive analytics and big data analytics, they can help you to scale up your business.
In terms of technical prowess, their experts will always have your back.
That's not all: their experts are available round-the-clock if you require assistance.
6. Novatise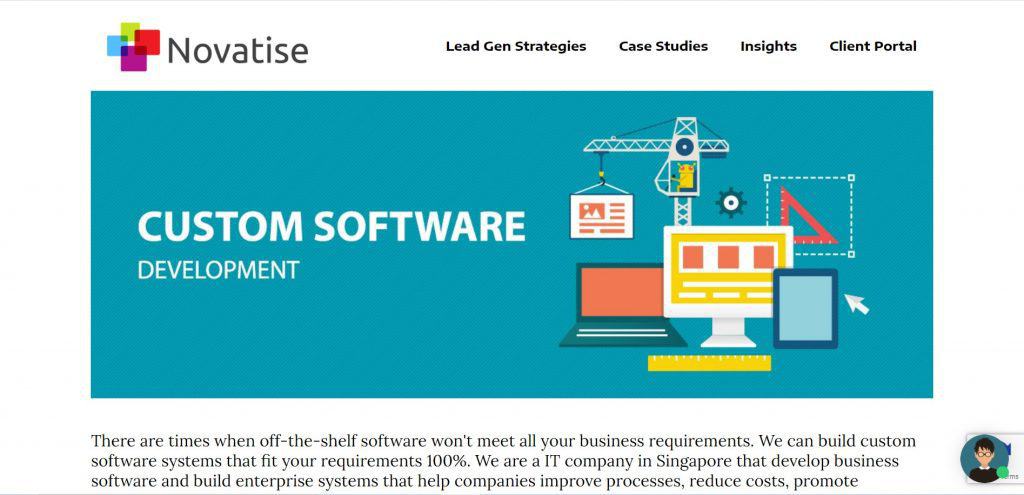 Novatise is an IT company in Singapore that designs software systems and builds enterprise systems that help companies to improve their business processes, reduce costs, promote customer loyalty and boost revenues.
Examples of software systems that the software development in Singapore has worked on include an accounting management system and a human resource management system.
One of their key distinguishing factors is their ability to program software using Ruby on Rails.
Sites that would traditionally require 12 weeks to build can be launched within 6 weeks using Ruby on Rails.
There is also a leaner codebase.
Reviews praise the software development in Singapore for helping them to set up their eCommerce website and their digital marketing strategies to boost sales.
7. Abi-Tech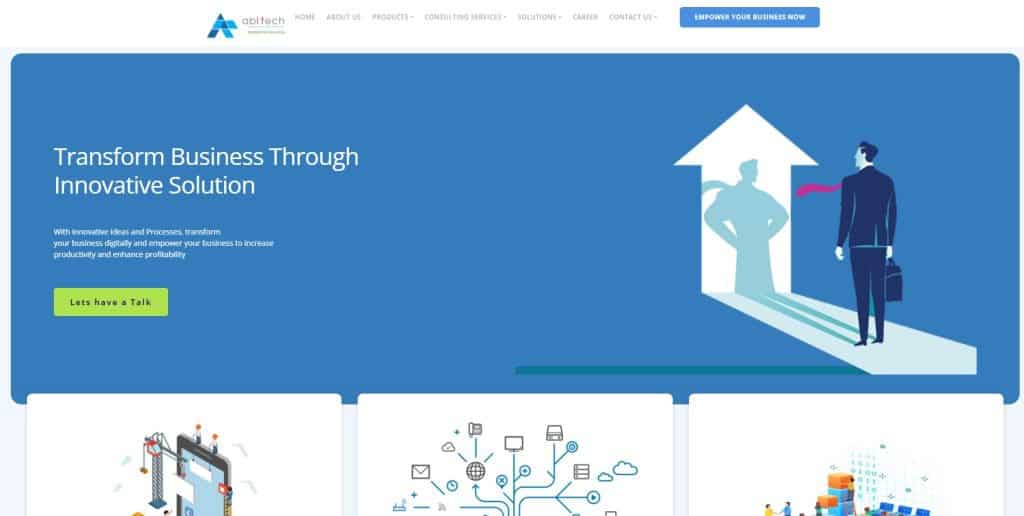 Founded in 2015, Abi-Tech has a wealth of experience in various industries to offer expertise in helping businesses to adopt innovative digital solutions to their workflow. One of the ways of doing so is offering outsourced custom software development, enterprise software products as well as consulting and professional services.
Abi-Tech's software development solutions allow for complete flexibility, reduced information security risks as well as tailor-made maintenance and support. Their team of professionals are highly conversant with and speak the language of software development.
The software product development methodologies are accentuated by accurate budget estimation, ideal prototypes for any level of detail, and extensive coverage of the required features within the scheduled time frame.
8. Sysnet System and Solutions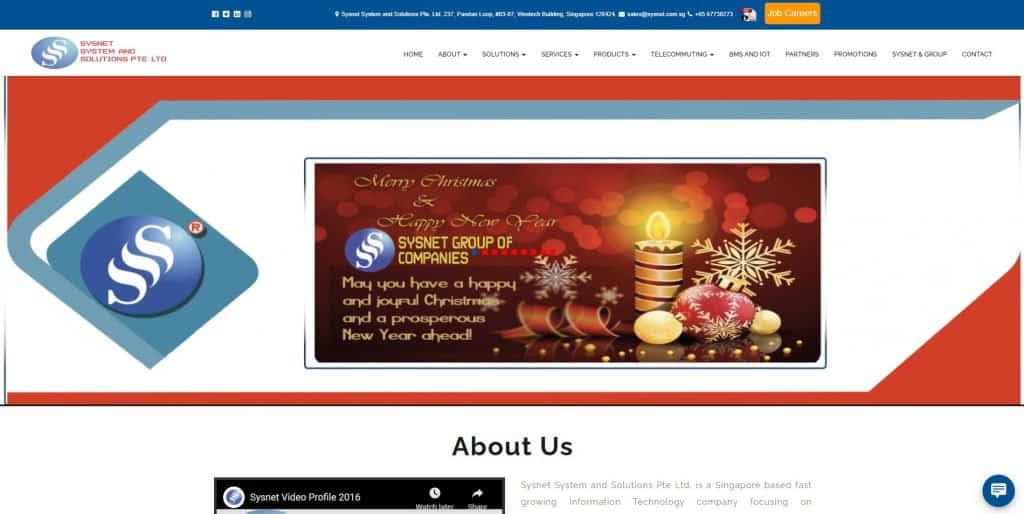 Founded in 2004, Sysnet System and Solutions is an IT Company that focuses on empowering businesses with cutting-edge technology solutions. It has since grown to consist of a structured pool of certified engineers with different IT skills to handle complex IT problems.
Their software development specialists help businesses to design, develop and implement custom made software specific to their needs and functions.
Software development services that they provide include business process automation, product development service, fit for purpose solutions and API Customization.
9. BlueBell People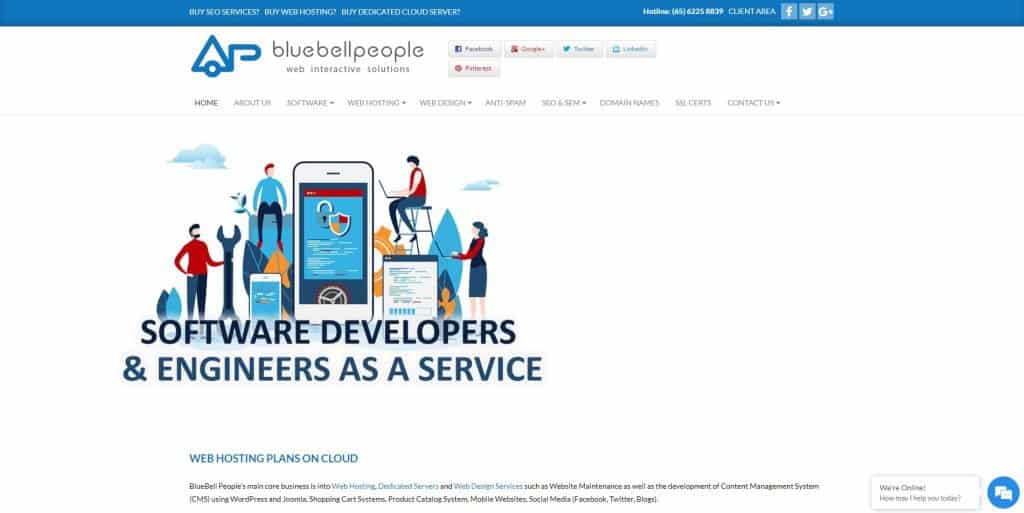 Founded in 2002, BlueBell People is an IT company that is always committed to delivering our clients' work professionally, on time along with a creative touch.
When it comes to software development solutions, they will provide the necessary service based on their clients' needs.
The types of solutions provided to clients include customer relationship management (CRM), restaurant menu ordering system with POS (Point of Sales), inventory system, tuition invoicing system and human resource management system.
They have worked with various clients such as TOUCH Community Services, Mitsubishi Logistics Singapore and JustBuy.
10. Web Puppies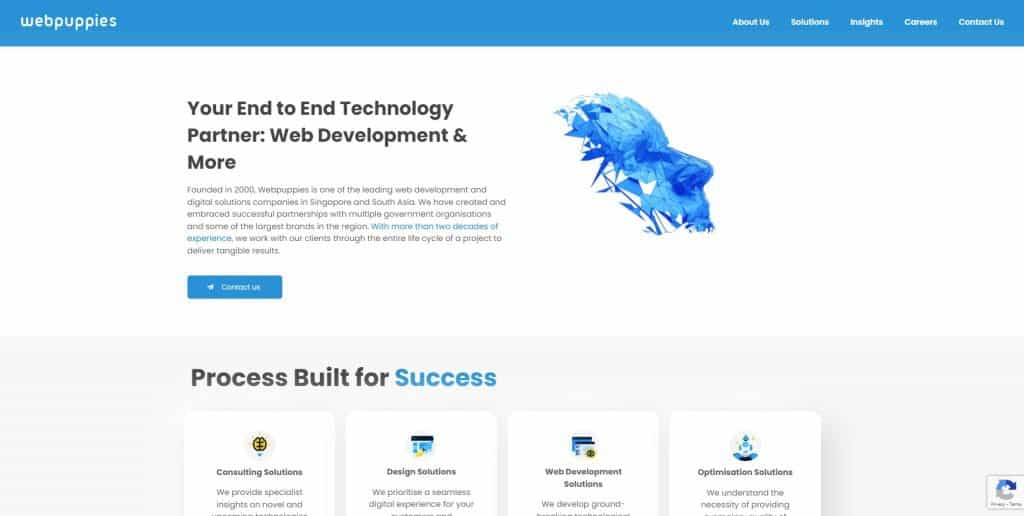 Established in 2000, Webpuppies has gained a reputation becoming the technology provider that various government organizations and major international brands go to. They have unparalleled credentials in change management, technological disruption and business innovation.
At Webpuppies, software development specialists carry out a 3 step process to ensure that the needs and goals of their clients are met:
Consultation with project managers to evaluate the details of the project and available technologies.
A customised strategy and roadmap that satisfy all requirements will be established.
Their team will then create a visualized markup subject to your approval.
The various software development solutions provided include Enterprise Resource Management (ERM), Customer Relationship Management (CRM) and Inventory Management Software (IMS).
Webpuppies ensures cost-effectiveness, an increase in revenue and the development of software that is easy to manage.
11. BThrust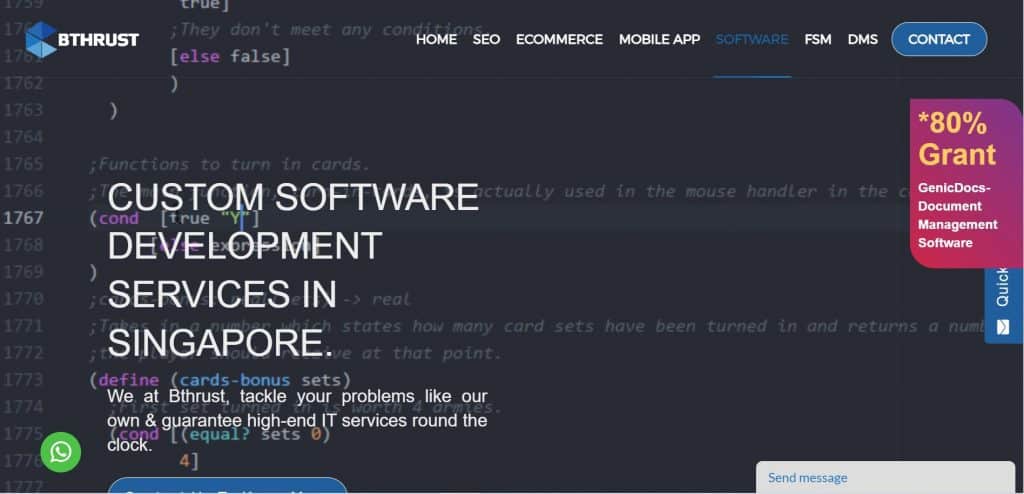 BThrust is known for its tailor-made software development in Singapore, which adheres to the requirements of customers.
They have been able to develop software for a wide range of industries, from fledgling start-ups to big multi-nationals.
Their software has helped clients to streamline work processes.
The software development in Singapore is known for its Customer Relationship Management (CRM) software capabilities.
CRM provides a platform to manage your professional relationships & exchanges with customers.
A CRM tool fulfills various functions, ranging from storage of current and potential customer information to recording service issues etc., all made available under a unified umbrella.
Reviews praise the software development in Singapore for their professionalism, timely responses and their ability to deliver results to satisfied customers.
12. Hipster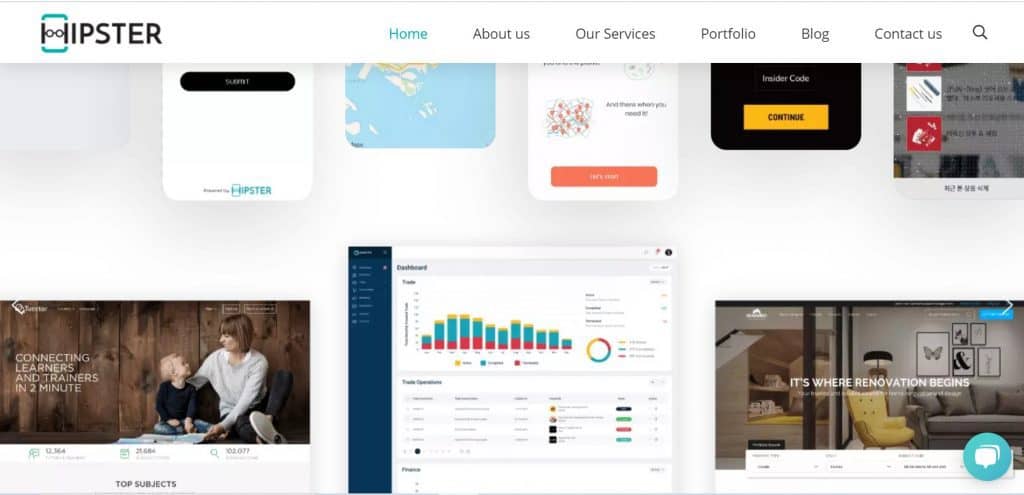 Hipster is made up of a bunch of serial entrepreneurs who started developing their own products years before helping other founders.
They understand how businesses work, having been in the shoes of a technopreneur.
Therefore, they know what works best for your business and will work with you from start to end to devise solutions that are tailored to your company's digital transformation.
The software development in Singapore is able to develop mobile applications.
They can develop both iOS and Android apps in both native and hybrid versions.
Reviews laud the software development in Singapore for offering a bouquet of cutting-edge services, while serving customers with professionalism and patience.
13. Buuuk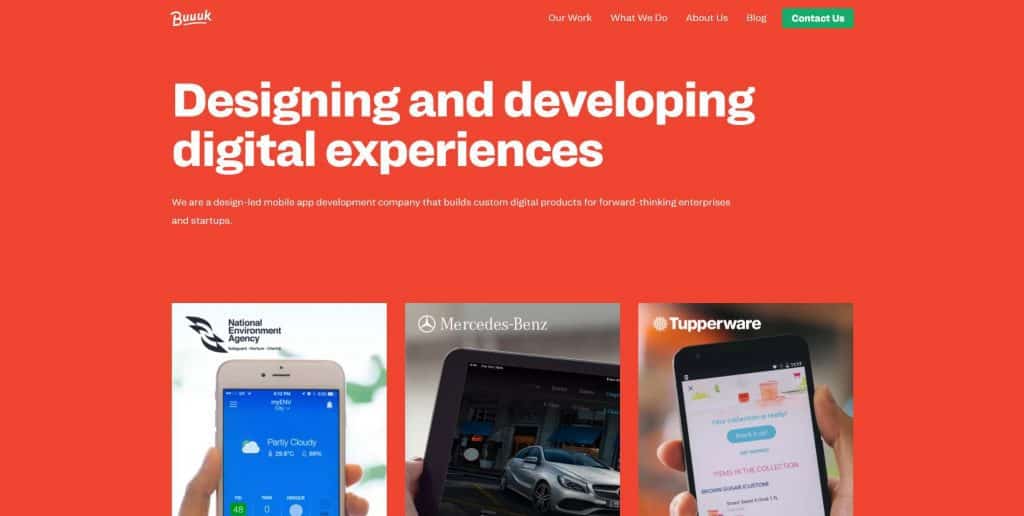 As soon as Apple announced the iPhone, Mohan, Jon and Hon Cheng came together to develop their first iPhone app — the Buuuk app, which featured a directory of local food joints.
The app was very well received and more clients came knocking.
Following a decade of creating digital solutions, Buuuk is now acknowledged as a leading design-lead innovation consultancy with offices in Singapore and Vietnam.
Their work spans different verticals – including retail, real estate, construction, automotive, shipping, financial services and technology.
They collaborate with both B2B and B2C clients to provide custom solutions and support for digital products and services.
The products they create range from consumer-facing and enterprise mobile applications and e-commerce platforms to workforce automation tools, reporting dashboards and content management systems.
An example of a raved about the project they embarked on is a mobile application for Mercedes Benz, which automated the sales process across multiple markets for Daimler in the Southeast Asian region.
Their efforts also helped to integrate traditional processes into a seamless and efficient one-stop digital platform.
14. The Software Practice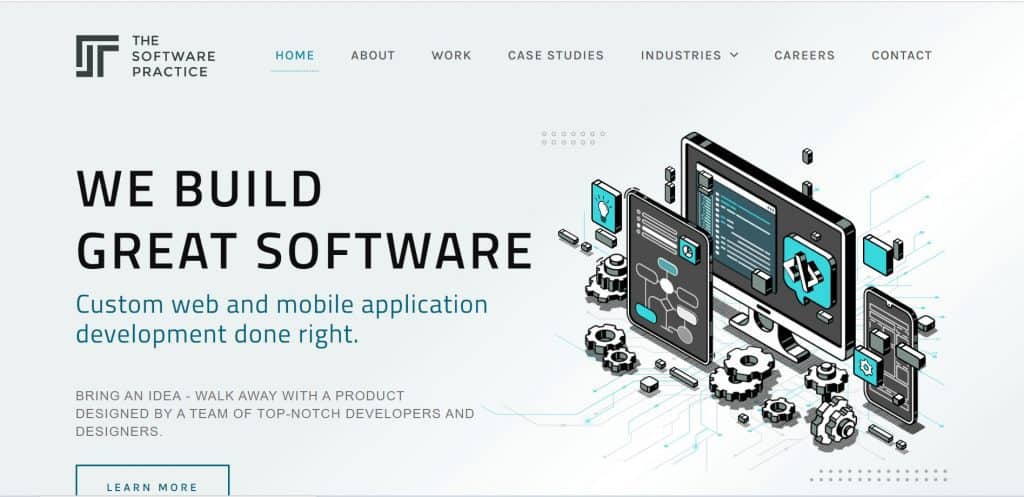 The Software Practice is a technology company in Singapore that builds complex web and mobile applications for Enterprises and Government Agencies.
Their clients include the Defence Science & Technology Agency and SMRT Corporation.
The services of the software development in Singapore include Web App Development, Mobile App Development, Rapid Prototyping, Software Connectors, API Development and Management, and Data Visualisation and Analytics.
One of their projects was a health and wellness mobile application for a global healthcare group.
The Software Practice led the architecture design, UI/UX design as well as the development of this digital health mobile application.
The final product was an enterprise-grade employee engagement platform for enterprises to use as part of their health and wellness programmes. It was very well-received.
15. Agile Lab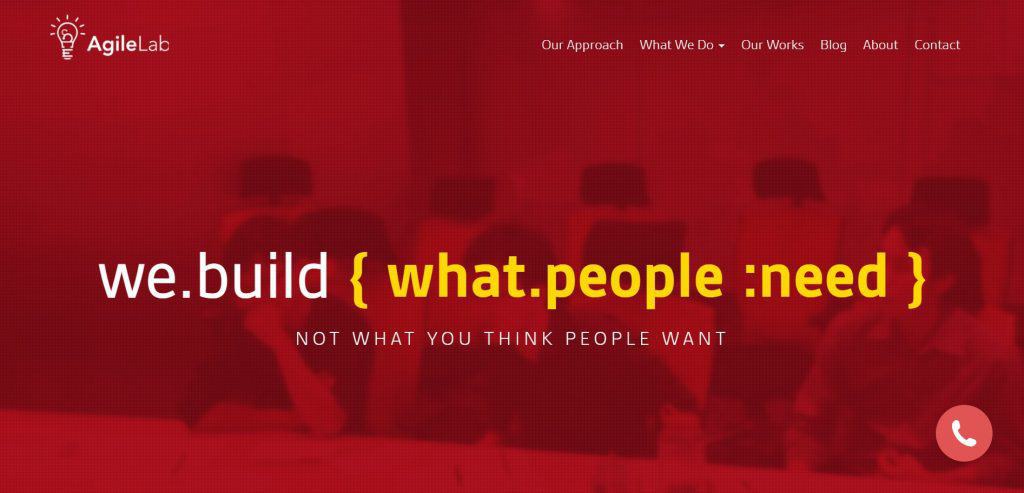 Agile Lab was founded in 2005 on the realisation how painful it was in reality to develop a great software.
Along the way, they have been pivoting and experimenting new technologies.
Today, they have become an established company with offices in Singapore and Vietnam and an extraordinary team that never stops innovating.
Unlike the other software development in Singapore on this list, Agile Lab differentiates itself from the pack with blockchain development capabilities for your software.
A blockchain is a single version of a set of information that is immutable and secured with a time-stamped ledger.
The different copies of that single version of information will be held by multiple users for verification.
They are also capable of building APIs (Application Programming Interface).
One project they embarked on was the development of an API for Geo Scan.
As an approved service provider for real-time noise monitoring for the National Environmental Agency (NEA) of Singapore, Geo Scan engaged Agile Lab to build an API to gather the noise data and integrate the collected data with NEA servers.
16. Pixel Mechanics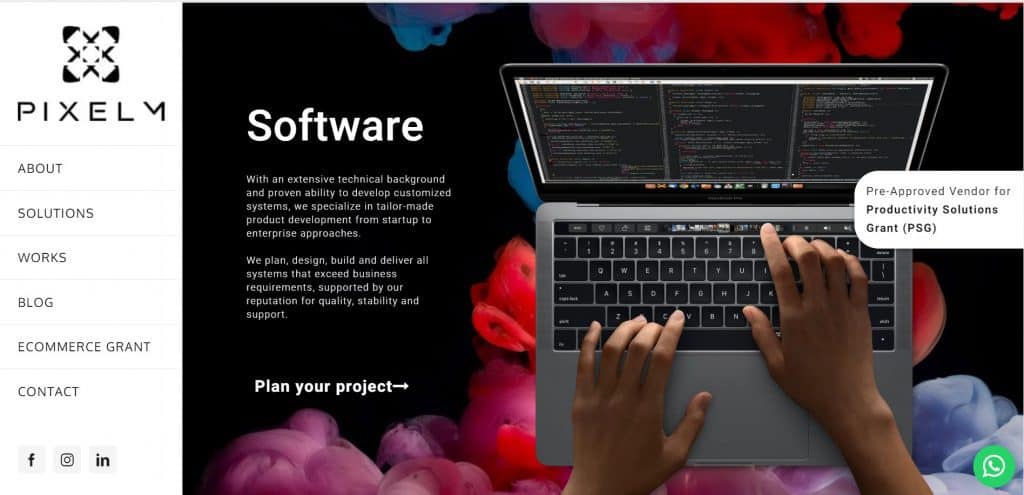 Pixel Mechanics is an award-winning web agency in Singapore.
Obsessed about user experience, they strive to build meaningful user connections through compelling digital space strategies and innovation.
They are an eCommerce solution provider; a place where the fusion of art and science gives rise to new products, engaging experiences, and outstanding results for trusted clients.
With a well-established technical background and proven ability to develop customised systems, Pixel Mechanics specialises in tailor-made product development from startup to enterprise approaches.
They are able to create websites, smartphone applications and eCommerce sites for your company.
Their technical skills are also complemented by their reputation for digital strategy, namely User Interface and User Experience.
This gives rise to user-friendly software systems that are both aesthetically pleasing as well as intuitive for the user.
17. Appzgate Solutions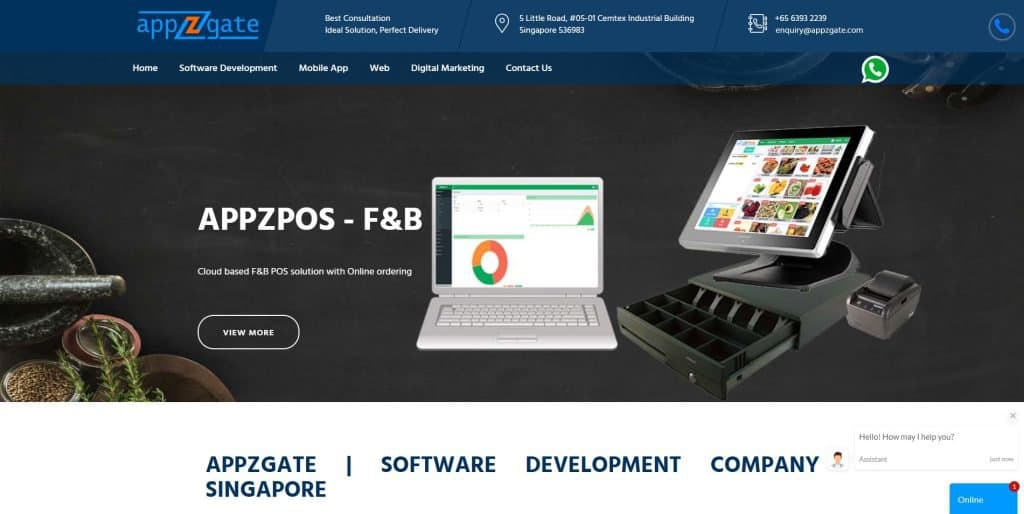 Appzgate Solutions is an IT Solutions Company in Singapore that provides IT services to companies of various sectors such as finance, retail, construction, F&B, E-Commerce and Logistics.
Over the past few years, they have provided excellent service to their clients, gaining a track record of being stable and reliable.
They provide various software development solutions such as custom software development, restaurant/F&B Application, human resource/payroll software, warehouse/inventory management solution and logistic solution.
Their dedicated team of IT professionals will come up with the best strategy to ensure that the solution is delivered to clients in a timely manner without compromising quality.
18. Psibertech Solutions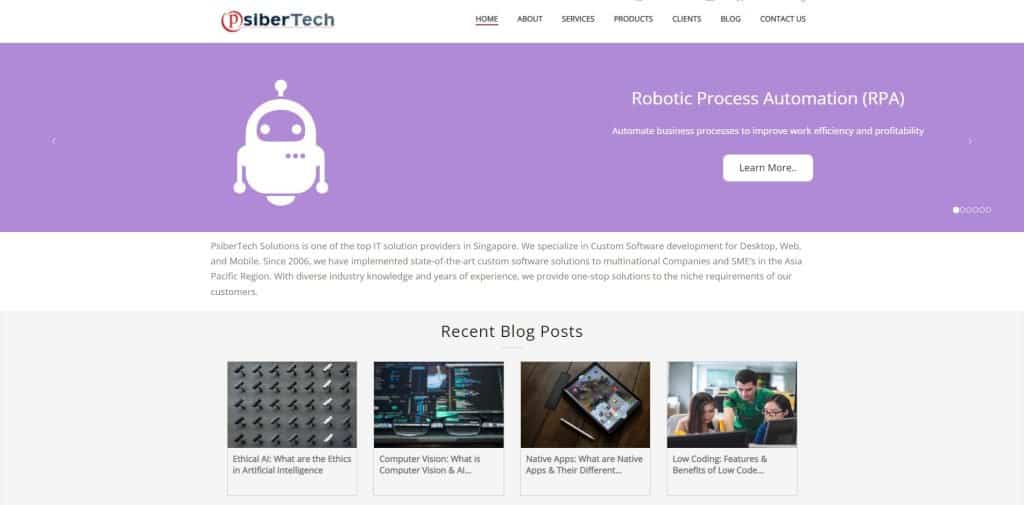 Established in 2006, PsiberTech Solution is an IT Company that are the pioneers in implementing business intelligence solutions using in-house BI Tools. With their experience in software solutions, they are able to understand the needs of their clients and provide them with technically advanced solutions at an affordable cost.
Their strength lies in their research and development capabilities with their continuous investments in evolving technologies that have enabled their products and services to meet international standards and stand out for their creative innovations amongst their customers.
PsiberTech provides software development solutions of different types such as web-based application development, mobile application developments and cloud application developments. They have the knowledge in developing and implementing various technologies including Angular and Microsoft .NET Core.
They follow a systematic development process from analysis to post-implementation support to ensure that the end product is of quality and ready to deliver on time.
19. Palazon Technology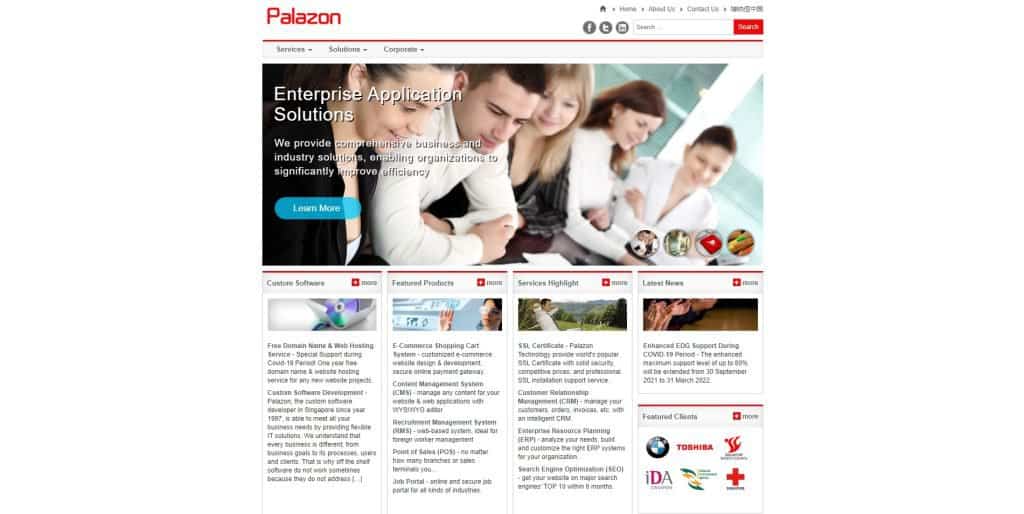 Founded in 1997, Palazon Technology is an IT service provider in Singapore that specializes in areas such as IT consulting services, software development, e-commerce websites, cloud computing and internet of things.
They serve clients from a wide variety of industries such as banks, airlines, legal firms, automotive dealers and HR companies.
As an experienced software developer, Palazon Technology has the ability to meet all their client's business needs by implementing flexible IT solutions. To do so, they follow a standard phase for all of their custom software development projects:
Requirements Gathering and Analysis
Custom Software Design
Development
Testing
Production Implementation
Maintenance
All these are done with the understanding of their client's business processes in mind and recommending suitable IT solutions from there.
20. Cactoz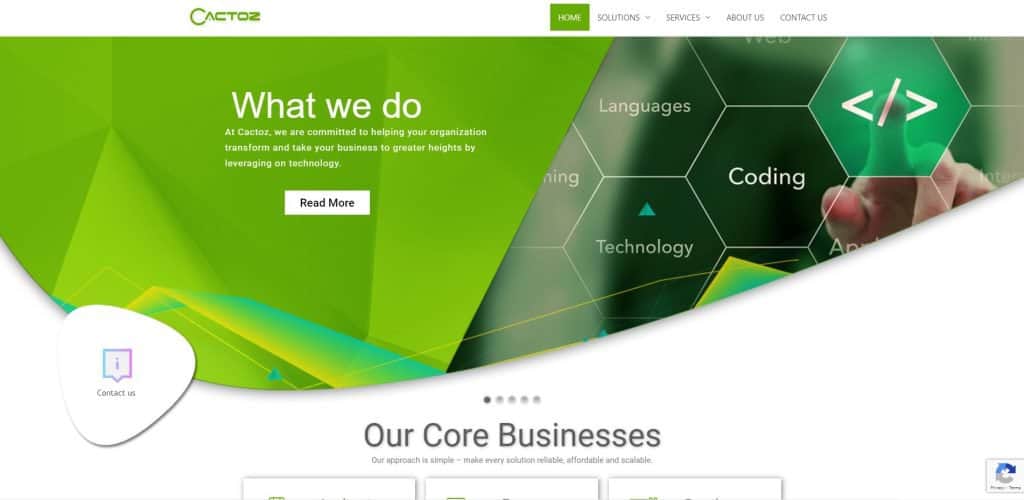 Over the years, Cactoz has gained a reputation as a leading specialist in business solutions and IT infrastructure services. Their effort in understanding their clients' business needs has allowed them to have the knowledge to offer innovative and agile solutions that reduce the cost and risk of deployment.
They offer application development, E-commerce development and retail application solutions which are reliable, affordable and scalable. They provide services namely managed services, cloud services, IT infrastructure and project management.
They have partnered with various companies such as Cisco, HP and Microsoft.
In recognition of their excellence, they have been awarded the LS Central Diamond Certified Partner in 2021.
Conclusion
Do you have any reviews and comments to share regarding our choices for the software development in Singapore?
While SBO is committed to supporting our local businesses, we welcome any feedback and anonymous sharing regarding your experience with the listed software development in Singapore.
We hope that this guide will be useful in helping you to make an informed decision when it comes to finding the best software development in Singapore.
Featured Image by Roman Synkevych on Unsplash
Explore More Content