10 Best Companies for IT Outsourcing in Singapore So You Can Focus On What You Do Better [2023]
Streamline your tasks with the best companies for IT outsourcing in Singapore!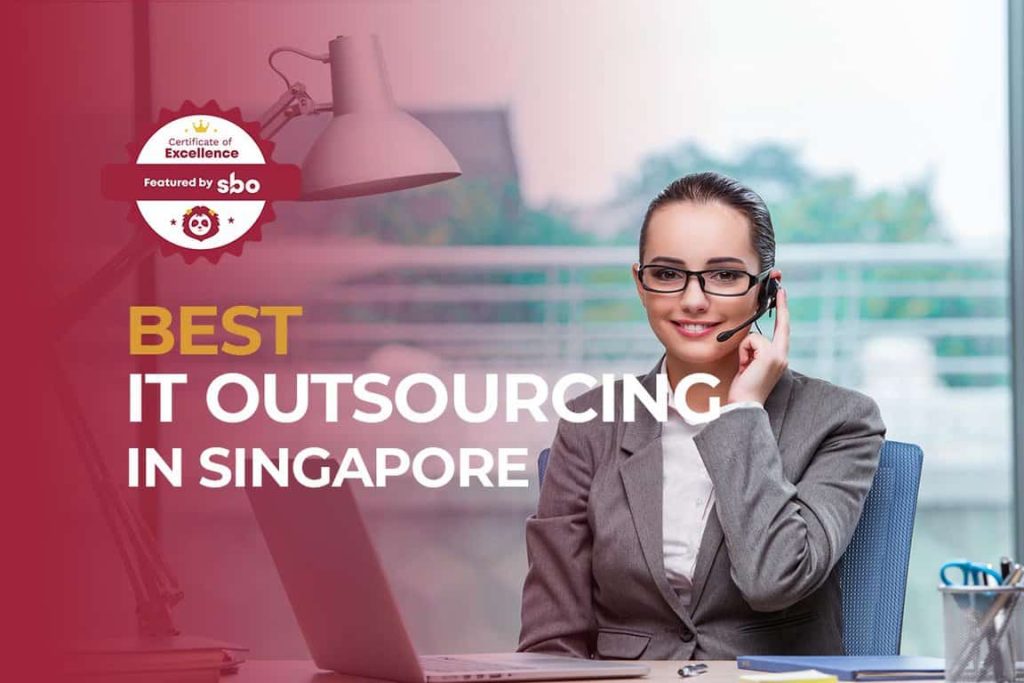 While a good idea is essential to having a successful business, there are so many other factors that come into play as you solidify your place in your respective industry and expand operations. One huge source of unnecessary headache would probably be handling the technological side of things.
It's time to save yourself the hours trying to grapple around systems that continue to elude you and expand all your mental energy on your own area of expertise with assistance from the best companies for IT outsourcing in Singapore!
1. Nodesys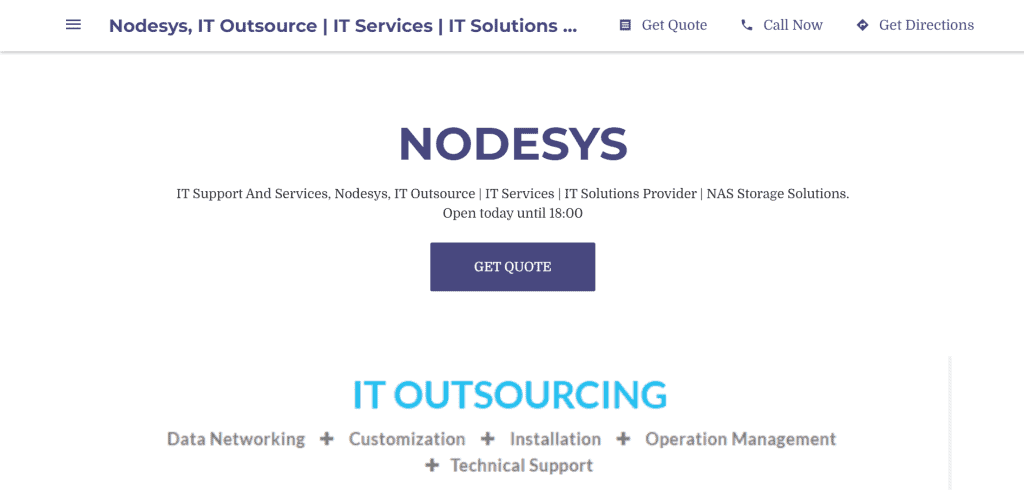 With this IT outsourcing company, not knowing the fundamentals of your company's technological infrastructure will be no hindrance to smooth operations.
Here you can expect long-term trustworthy assistance from experts who will do their best to make matters understandable to you regardless of your level of familiarity with IT.
2. One Stop Solution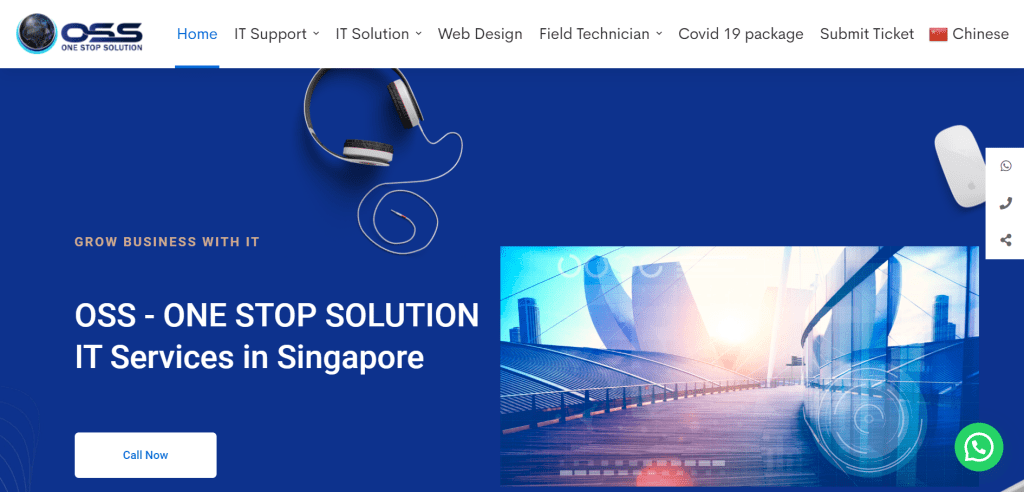 This IT outsourcing company truly lives up to its name with its wide range of services that will likely cover any IT needs you may have.
Their virtual assistants who are available at all hours throughout the week should offer a lot of comforts as they guide you through day-to-day tasks whenever you made require help.
3. Sowers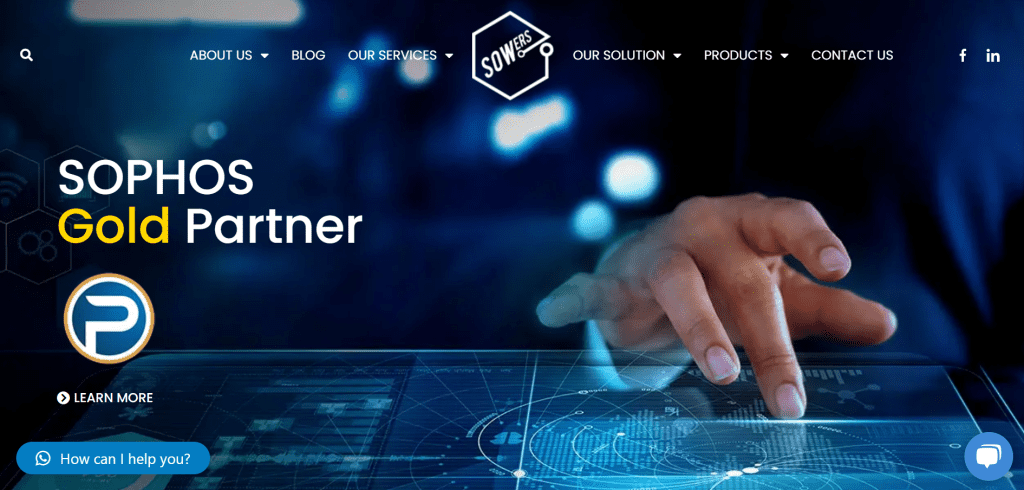 At this IT outsourcing company, you can get access to high quality IT asset and data management services.
Their premises security services which include CCTVs and door access systems will also allow you to conduct your business with the peace that comes with knowing your company's valuable matters are well-guarded.
4. NEXPEC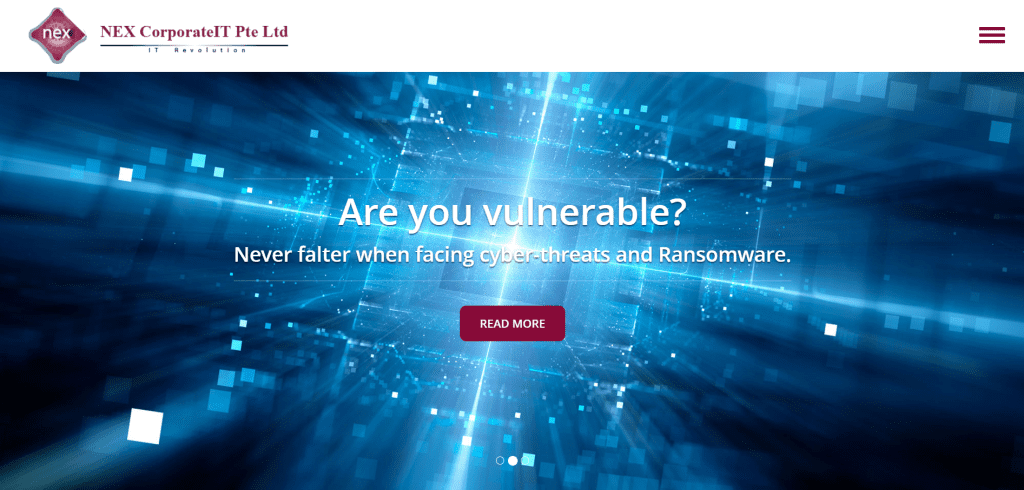 Accidents happen. Some of these accidents are more costly and egregious than others, with extremely important data being lost and majorly disrupting operations.
With this IT outsourcing company, you need not worry about such incidents occurring irreversibly with their range of services which includes data recovery.
5. CARE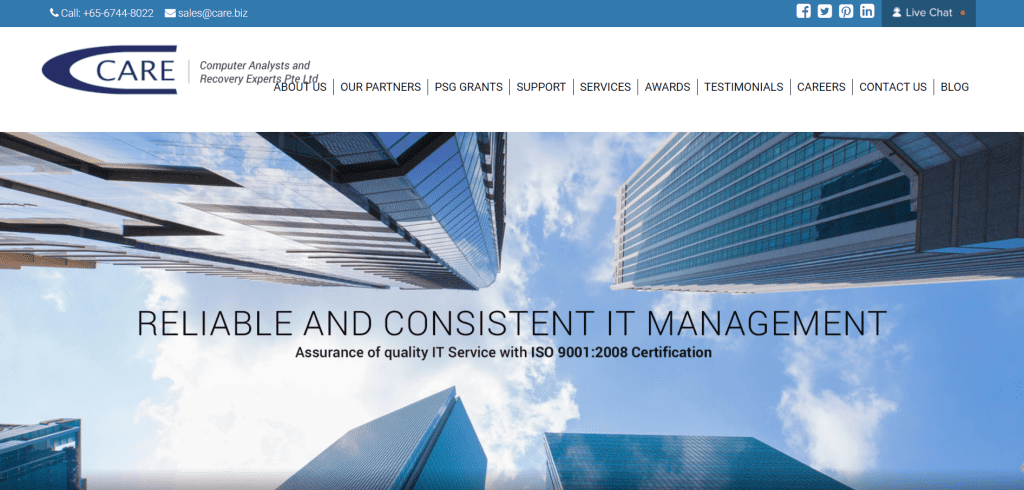 When it comes to picking out crucial service providers of the best quality, you need not just take our word for it.
This IT outsourcing company's numerous accolades, which include being recognized in Singapore's Finest Services List, are testament to the fact that even among the best IT firms out there, they truly stand out and deserve your trust.
6. Cordeos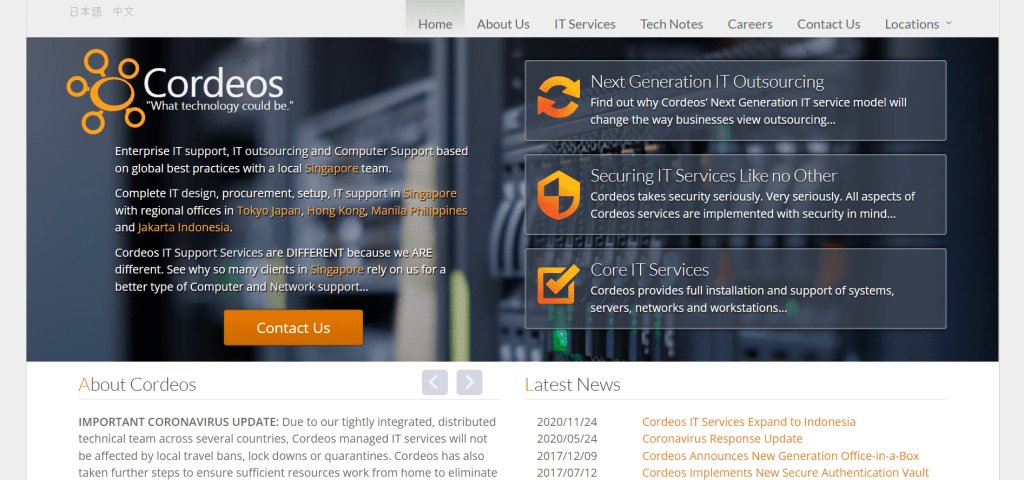 While many IT outsourcing companies may have pre-set packages, this company goes the extra mile to ensure that solutions offered are best catered to your business's specific needs.
Their revolutionary approach to IT management which focuses on putting the customer first is most definitely bound to satisfy.
7. ML Systems Integrator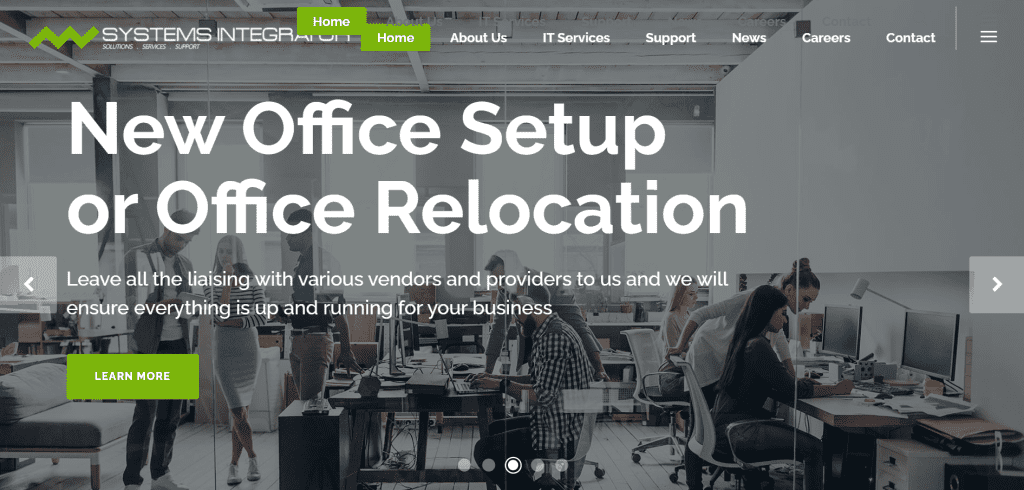 Most firms will require you to do some sieving to figure out what specific services you wish to get from them.
At this IT outsourcing company, you may either choose to obtain a cocktail of services or alternatively opt for an all-encompassing full IT service suite that will cover pretty much everything and save you the hassle of doing your own troubleshooting.
8. Nucleo Consulting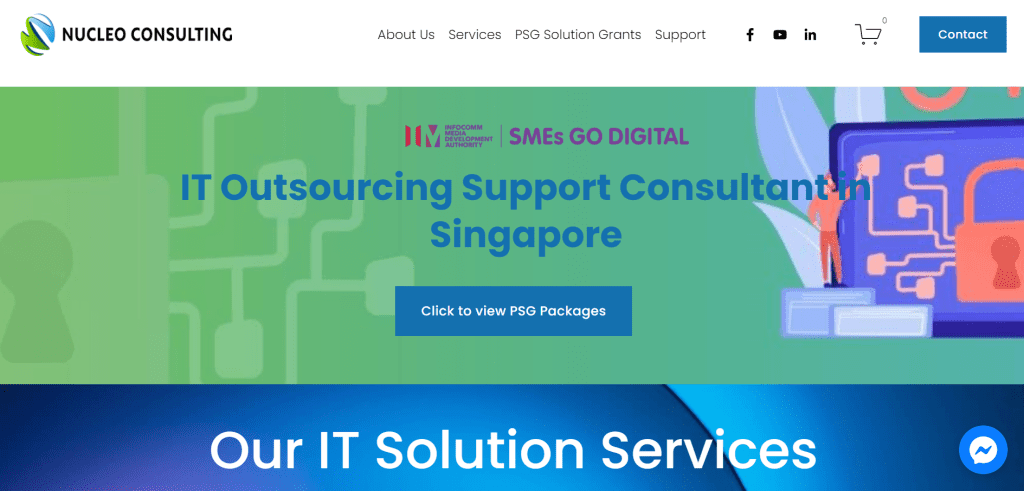 This IT outsourcing company takes on a more thorough approach of offering outsourcing, consultancy and support services all under one roof.
Here you can have your security needs met while also engaging their services for project management, hardware and software purchases, as well as all your cyber essentials.
9. IT Solution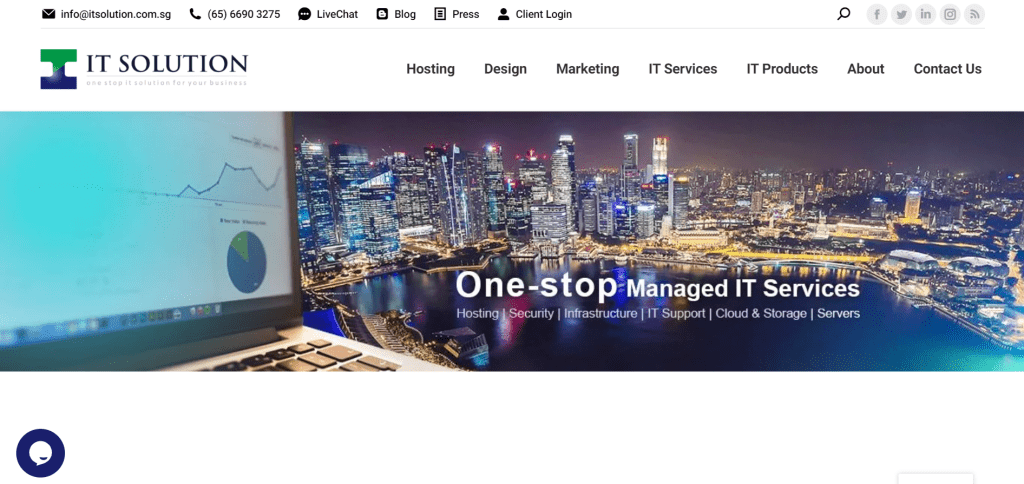 Beyond ensuring that all your IT systems are running smoothly, this IT outsourcing company also offers a wide range of marketing and design services including but not limited to mobile app development, flyers, stationery and even logo design!
All you have to do is come up with the core idea and framework and let them take care of the rest.
10. Connectbit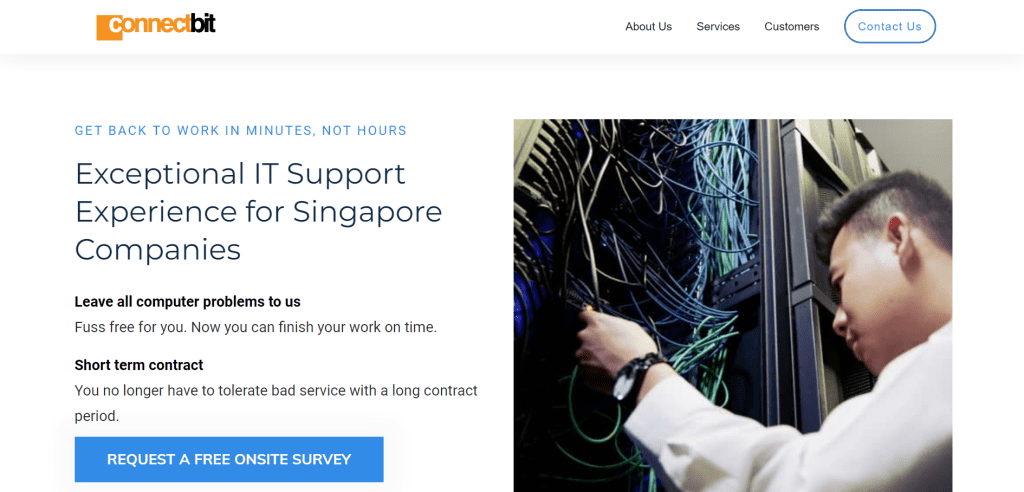 While offering a wide range of reliable services, this IT outsourcing company understands that committing to a long-term arrangement with an IT service provider is no small ask.
With this reality in mind, they uniquely offer short term contracts alongside a free onsite survey of your needs so you can truly have the freedom to both understand what they can offer and make your own informed decision about how you wish to move forward.
Conclusion
Do you have any reviews and comments to share regarding our choices for the best IT outsourcing in Singapore?
While SBO is committed to supporting our local businesses, we welcome any feedback and anonymous sharing regarding your experience with IT outsourcing in Singapore.
We hope that this guide will be useful in helping you to make an informed decision when it comes to finding the best IT outsourcing in Singapore.
Explore More Content